Another traveling day in Thailand
Today, we say goodbye to the nice little island Koh Tao, wich will see us - for sure - again some time.
After a 1.5 hour ferry tour with a lot of waves and luckily not many seasick people we reached the city of Chumphon.
So, we now have to wait for leaving the ferry ship and than we have to wait - even longer - for the Bus. Before we have to queue to get our tickets. Arrgghl - I hate wasting time
Suddenly a damn cold can of Singha showed up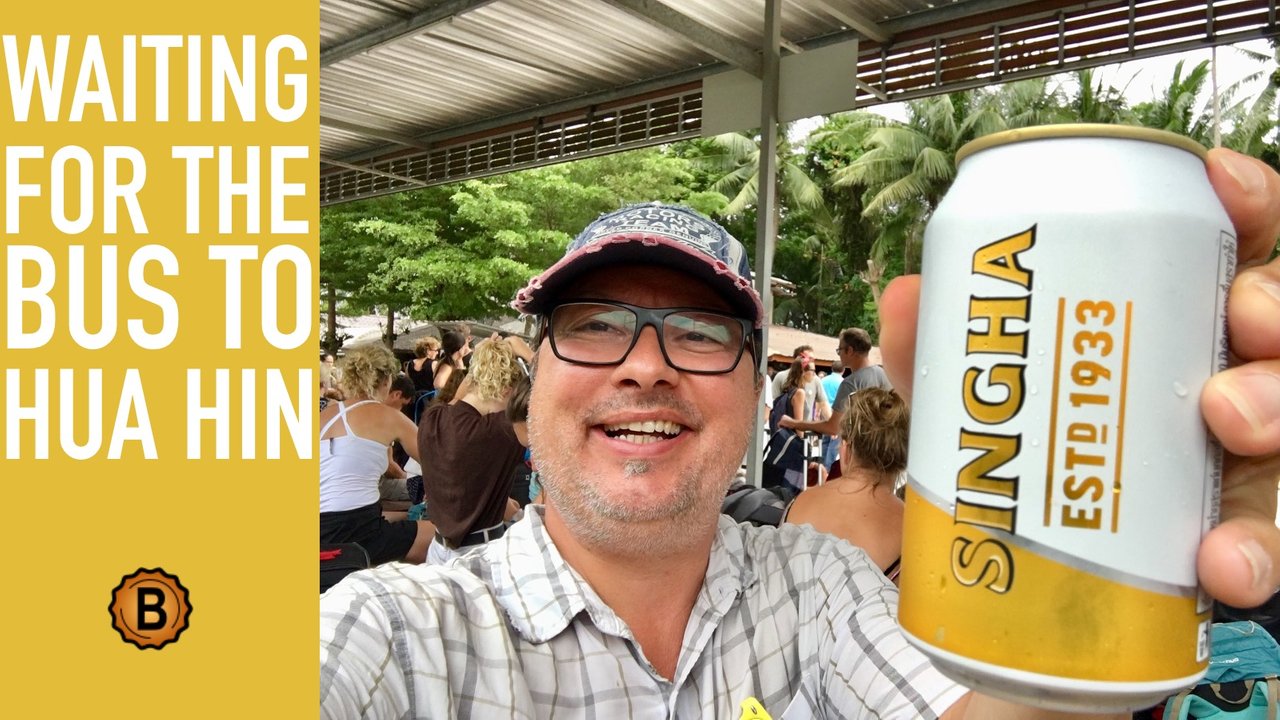 Sure, if someone is asking for my help to empty this one, he can count on me. Even at 12:30 🕧 at noon, as long as it holiday.
---
Some impressions from our trip
Ticket Desk
I have no clue why I did this picture. ;-)
But even if you already booked your ticket, did the first part of you journey, you need to go there and confirm the next part to get a seat at the bus.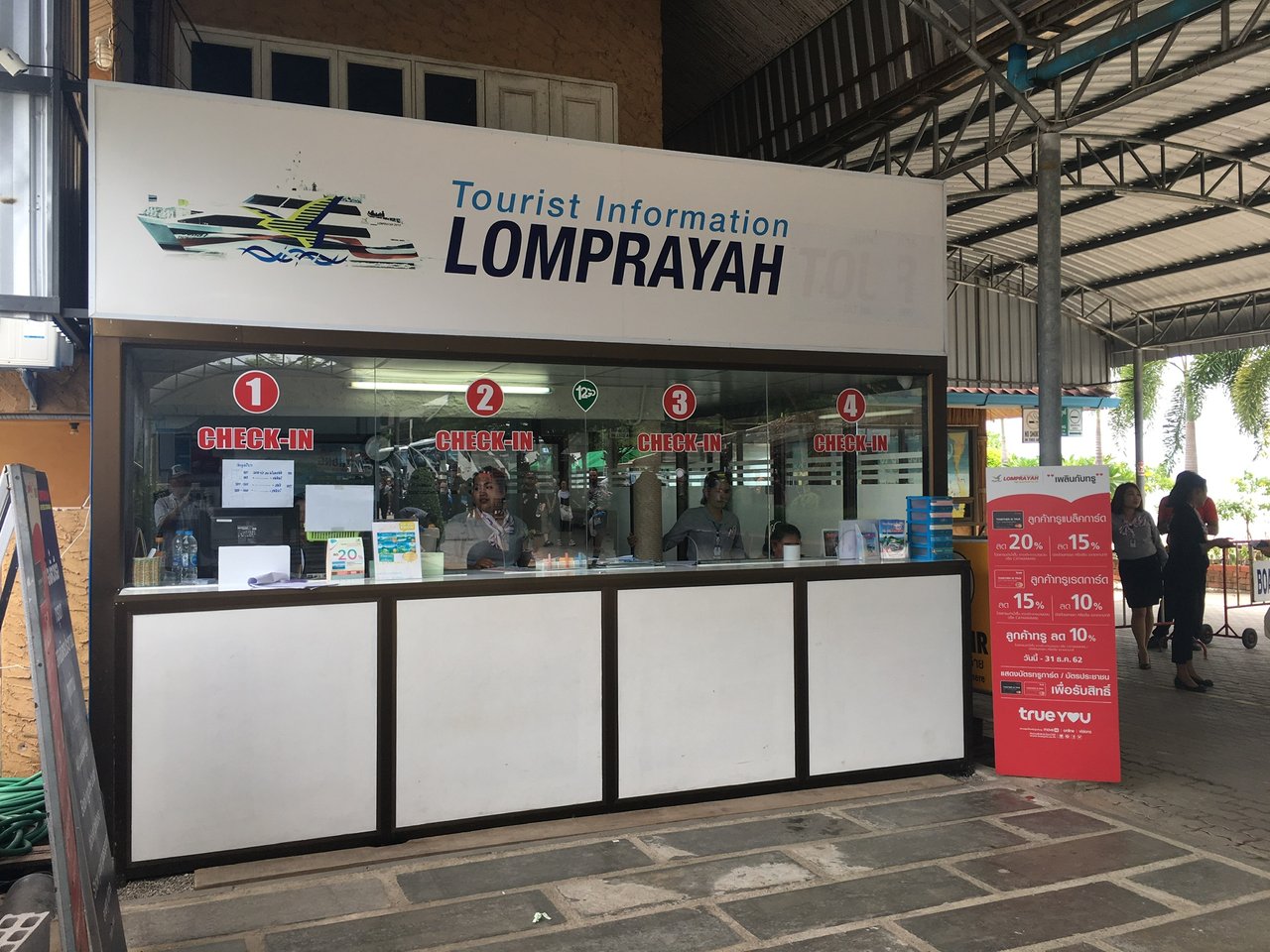 ---
Our map for the trip today
This means getting up at 6:30, pack the luggage, have an early breakfast to reach the transport to the ferry to wait there for nothing. Means organization of this travel things in Thailand is safe but slow. Anyway, we are in vacation and I used the waiting time with some messages on discord and some comments on steem.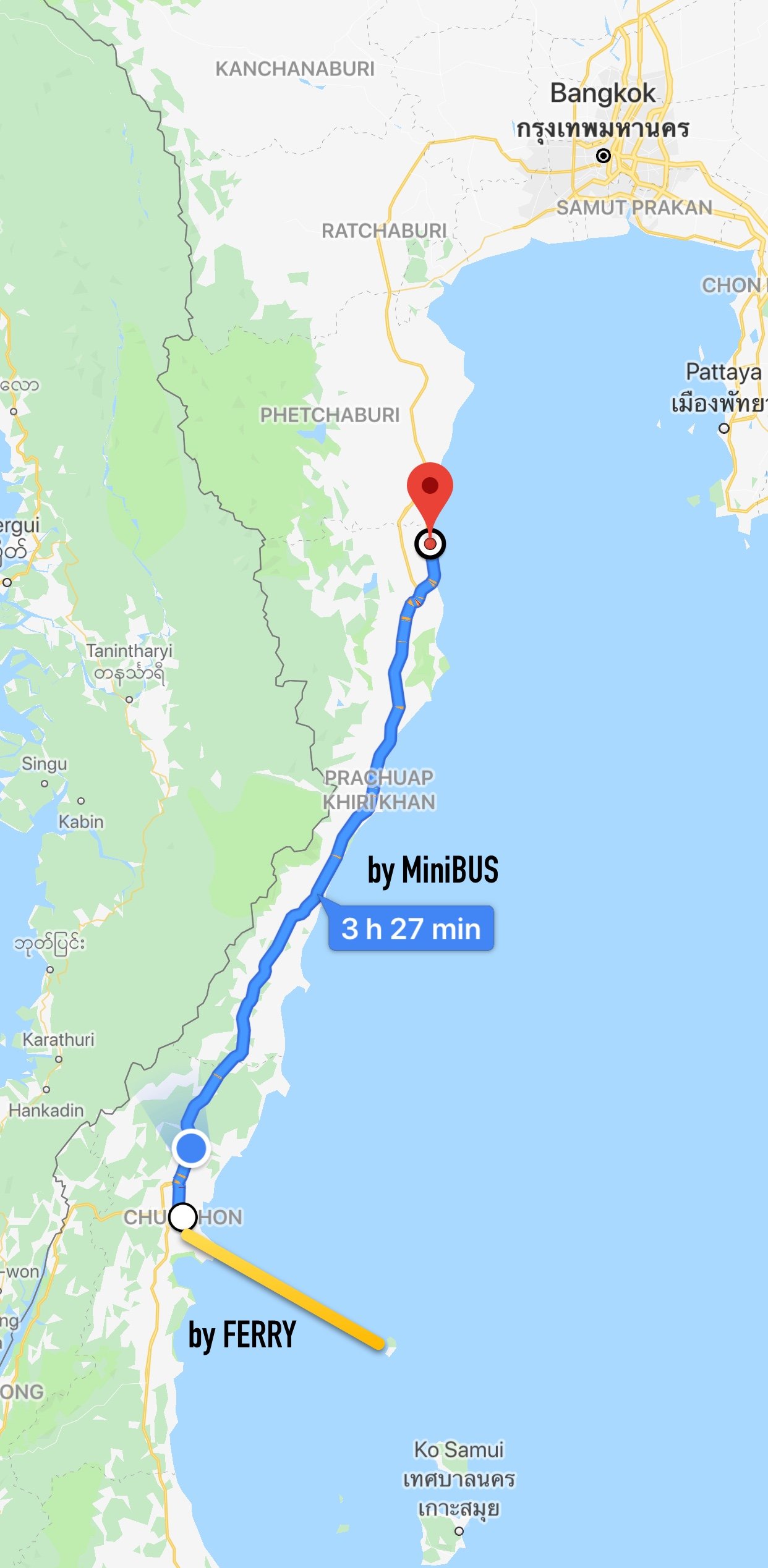 ---
##Ferry Info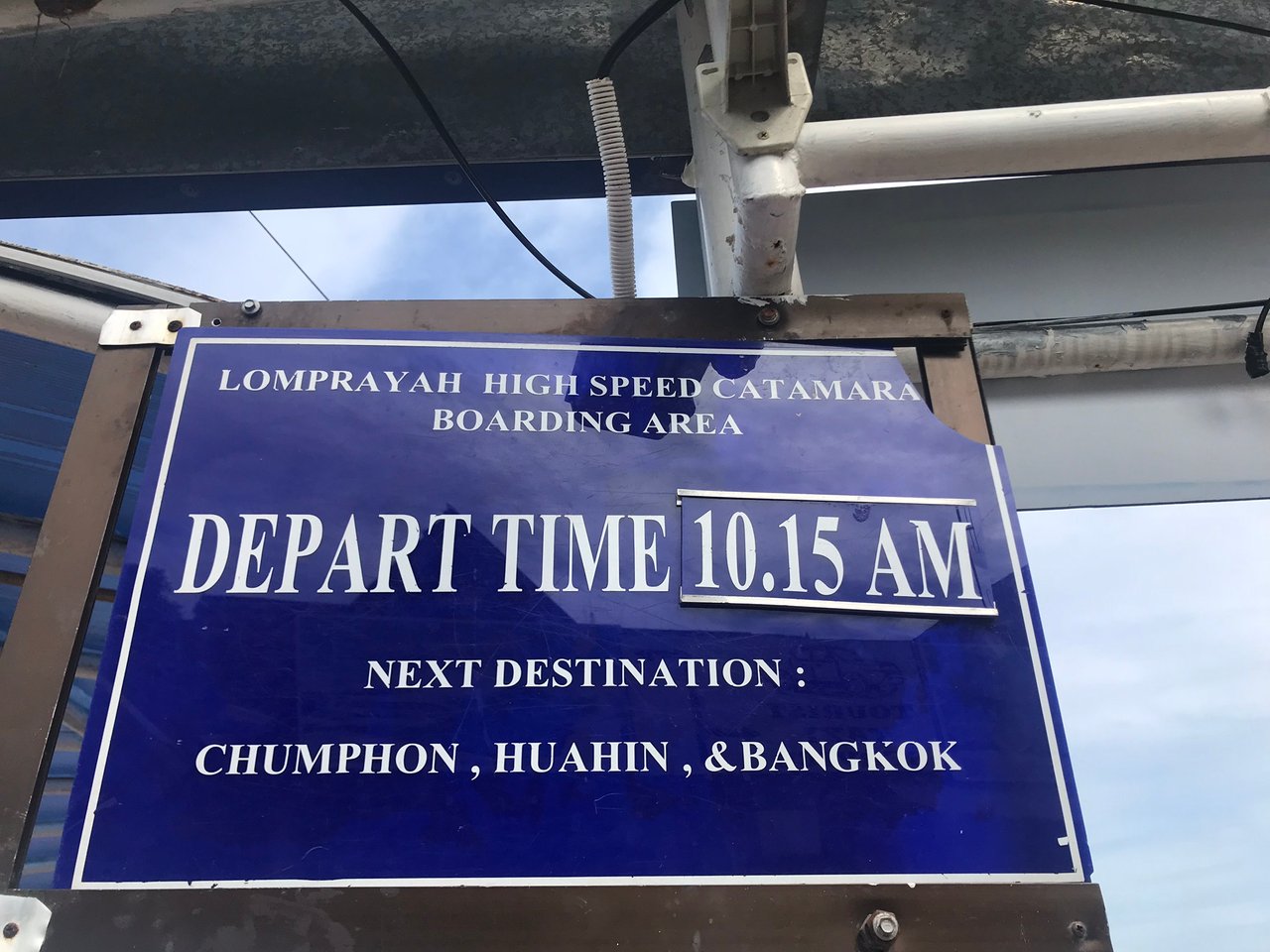 ---
Our Ferry?!?
Sometimes traveling comes with interesting transport. Wich one did we use?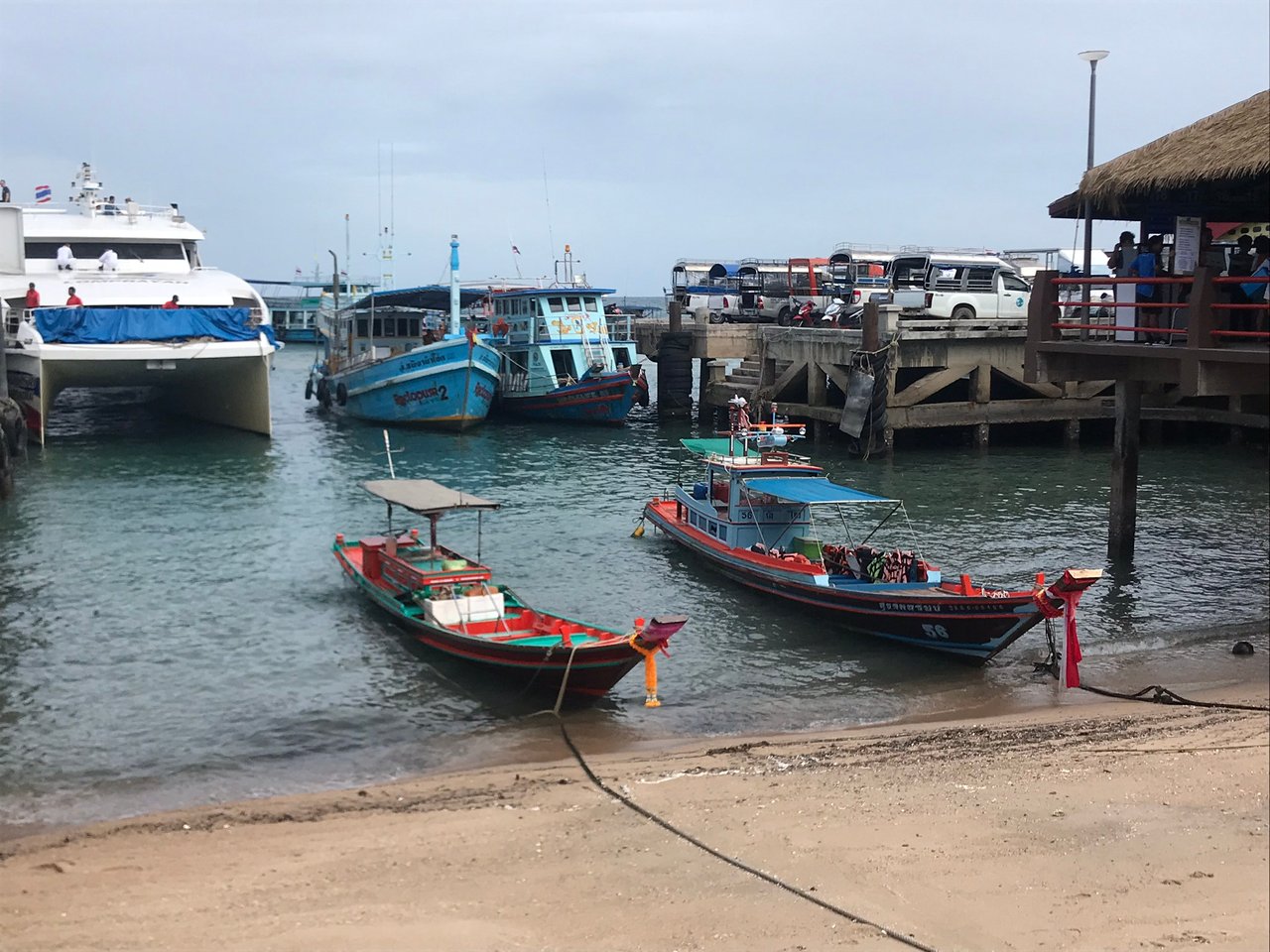 Yes, the Cat. But I used already a few other ones. The old models have their own fun and you have to be prepared to get wet at a long long journey - but it is fun.
---
Luggage transport
No words.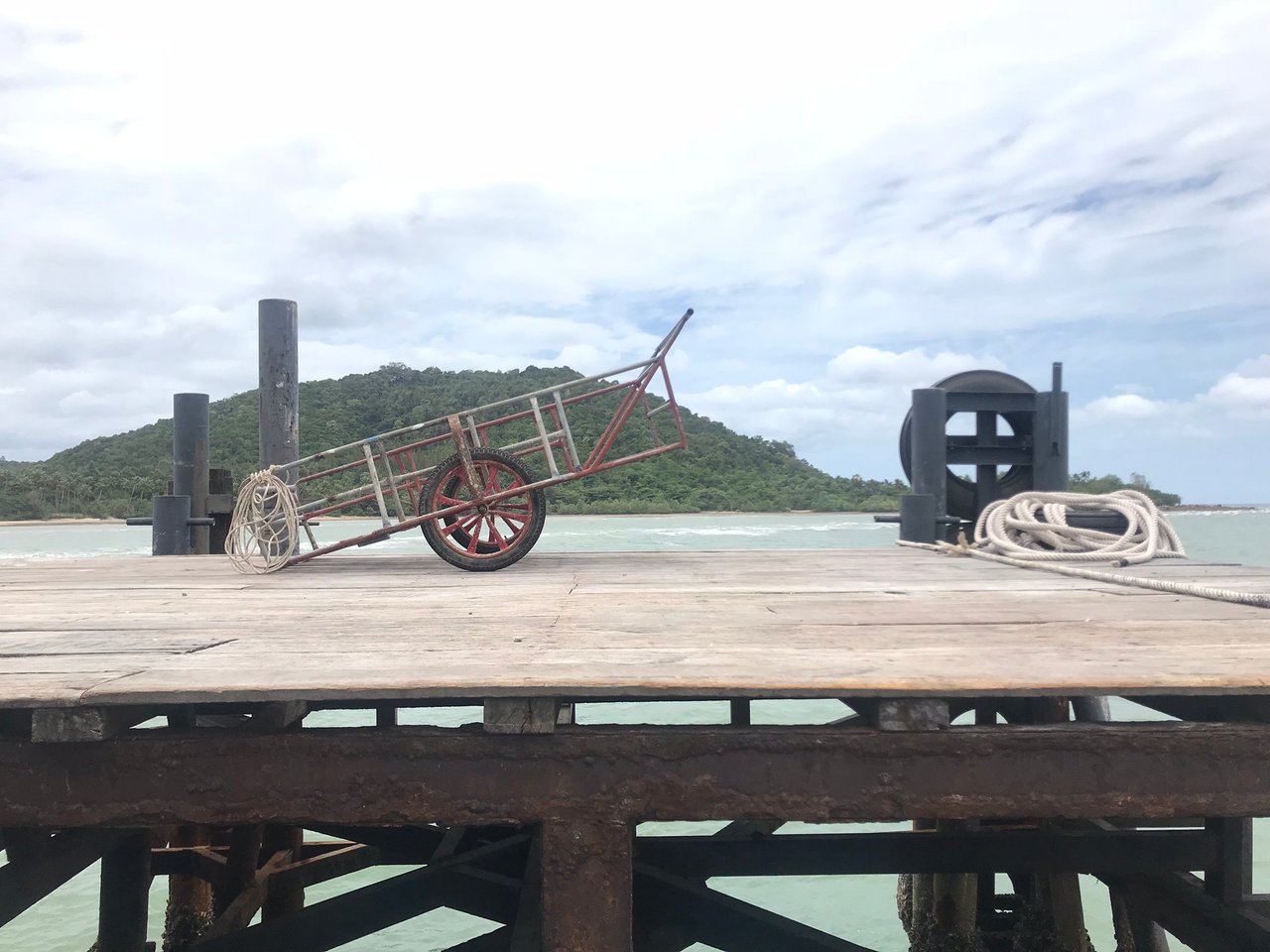 ---
Finally the call
It was far after 10:15 as we got queued up to enter the Cat.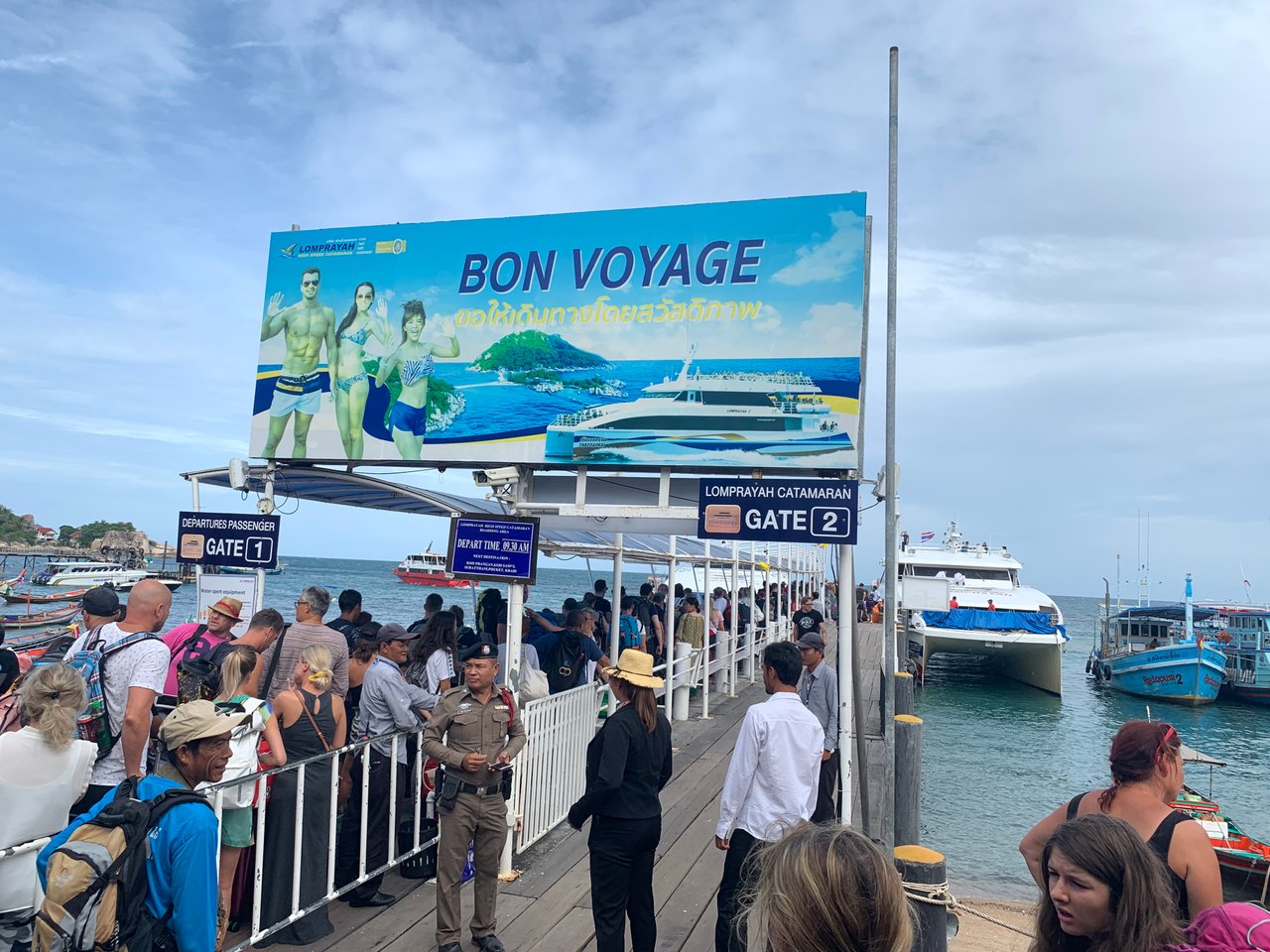 ---
Transport by Mini Bus
As being a born German I have to mention that the 13:00 🕐 Bus wasn't going (tsstsss) and after waiting some more 45 Minutes, we where stuffed into a Mini Bus with a group of other people.
Now our journey to Hua Hin started.
Looking out of the window
There is not much to see on this street. Some houses, shops, cars, trucks and every few minutes the horn from our driver.
Means
No sleep till Hua Hin
So, I started to write this blogpost for you, that you feel the fun I had during this trip.
Looking out of the window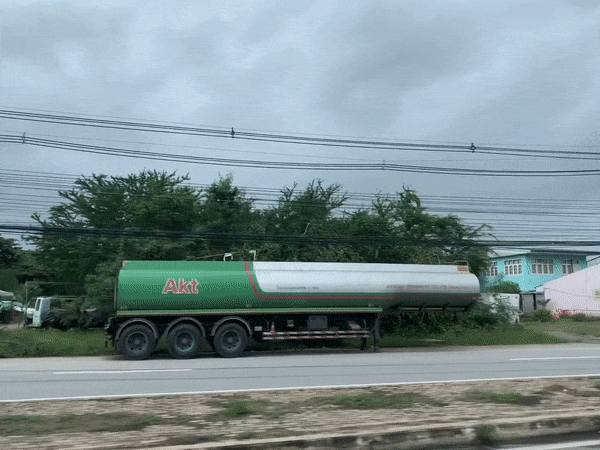 Looking again out of the window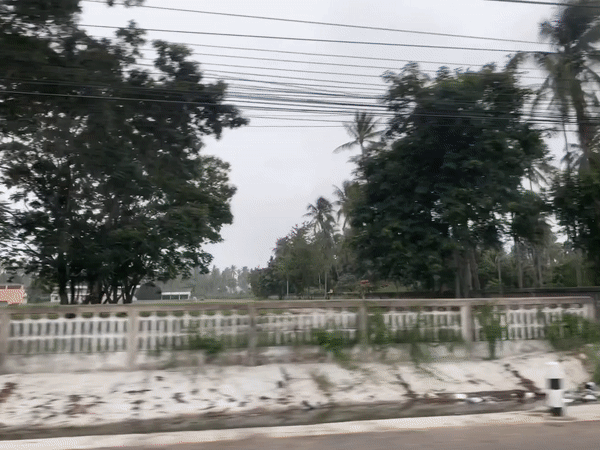 We do a stop
Yes, the ladies asked for - you know what - and we stopped at a huge shop.
Do you know what I found at one of their fridge??
Yes, another beer for the road
As this one was so cold that you nearly can't touch it,
Better get two - I said to myself
So, in a while we will reach Hua Hin, a city I heard before and never visited it. Stay tuned for some pictures and some stories.
---
Do you know the BEER crowdfunding?
All the beer lovers are invited to support the next development of the BEER token at https://steemit.com/cryptocurrency/@beerlover/let-s-grow-and-update-the-beer-token-huge-crowndfunding-as-crowdsale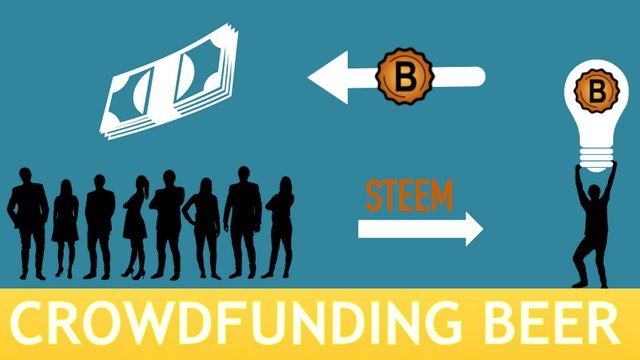 ---
---
---
@Detlev
love steem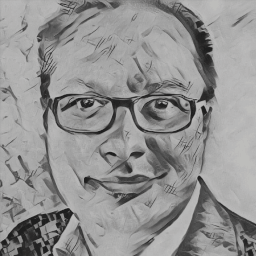 JOIN Steemit
#BeerSaturday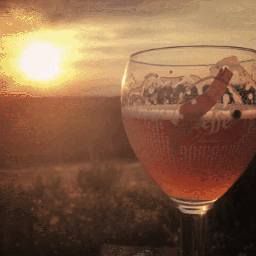 Get / shop my book by steem
JOIN BeerSaturday Challenge

Enjoy & Engage Follow & Resteem

---