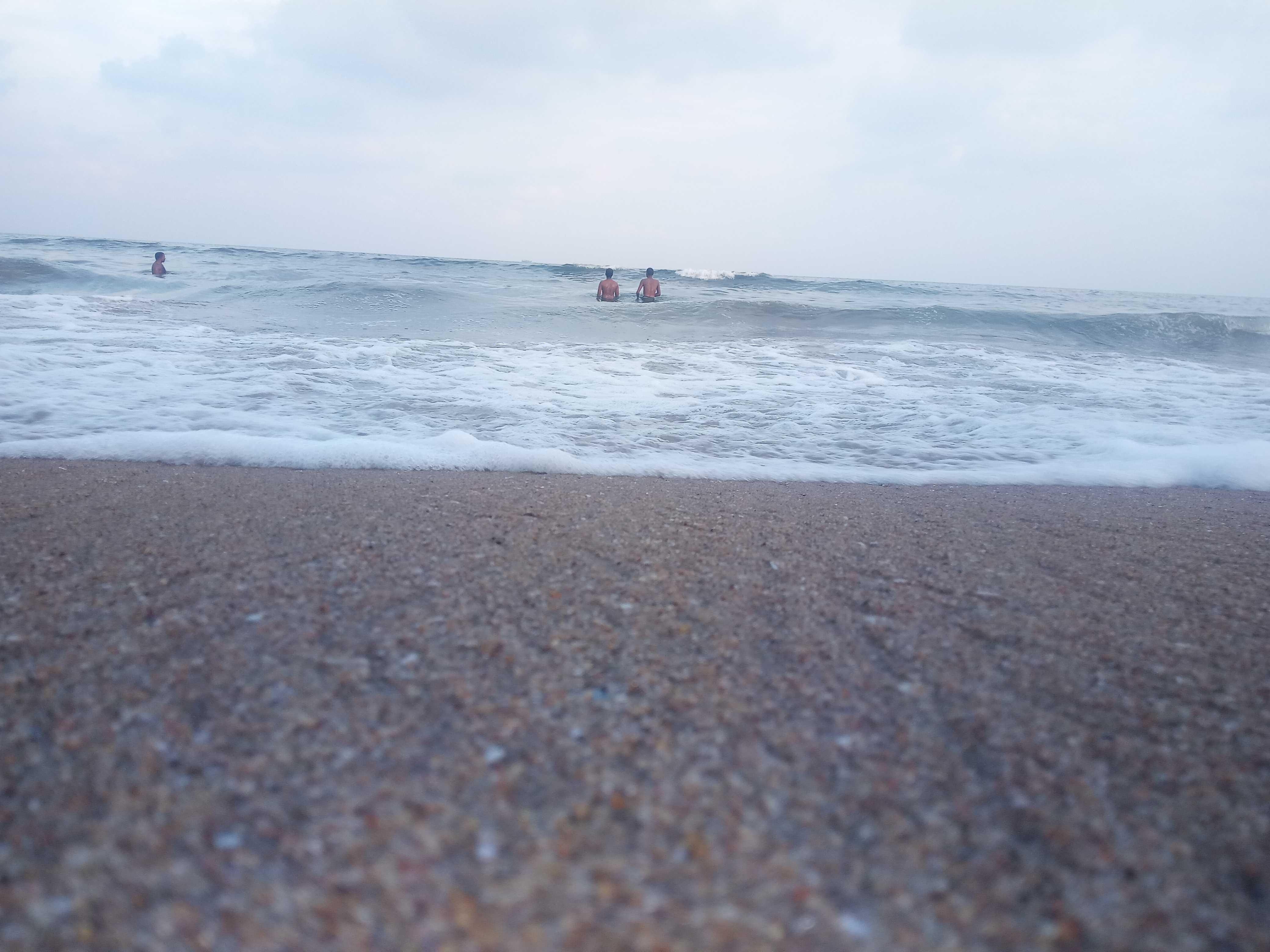 Hi steemians. I am gonna share you my wonderful experience of travelling to a busy metro city ( Chennai). As all of you know I'm working in bihar and my native is kerala. But last week I went to Chennai to meet my fiancee .I was so excited to see all the famous places like marina beach, canimera library, vandaloor zoo, first ever mall which is splenser plaza etc. All who travels chennai must visit all these awesome places.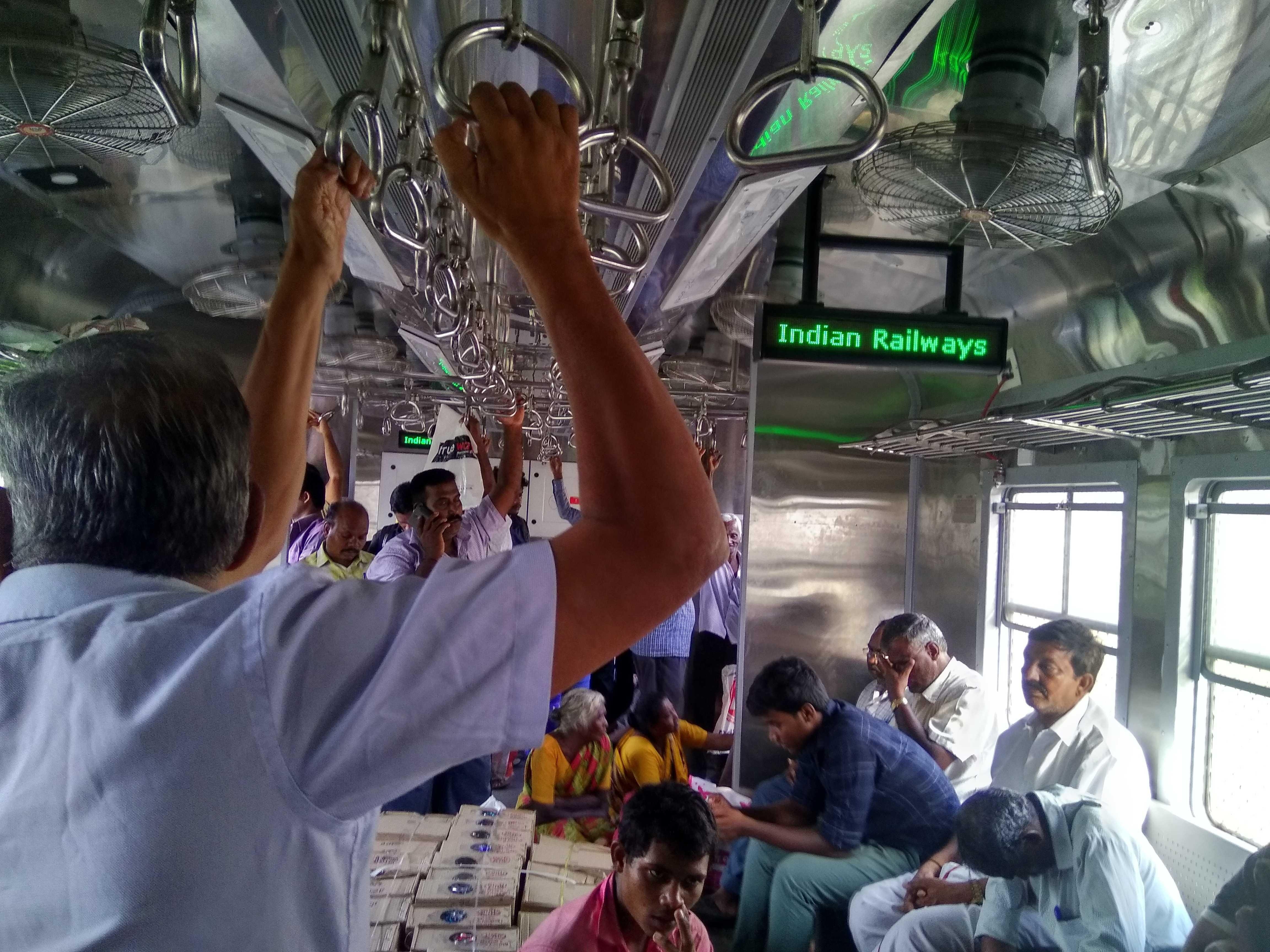 Travel in Chennai was a good experience. It has a good transport system and I didn't feel any bad experience with that. Chennai metro, railways, road transport make it a good place to live in . Local train in Chennai is much better than other states in my opinion.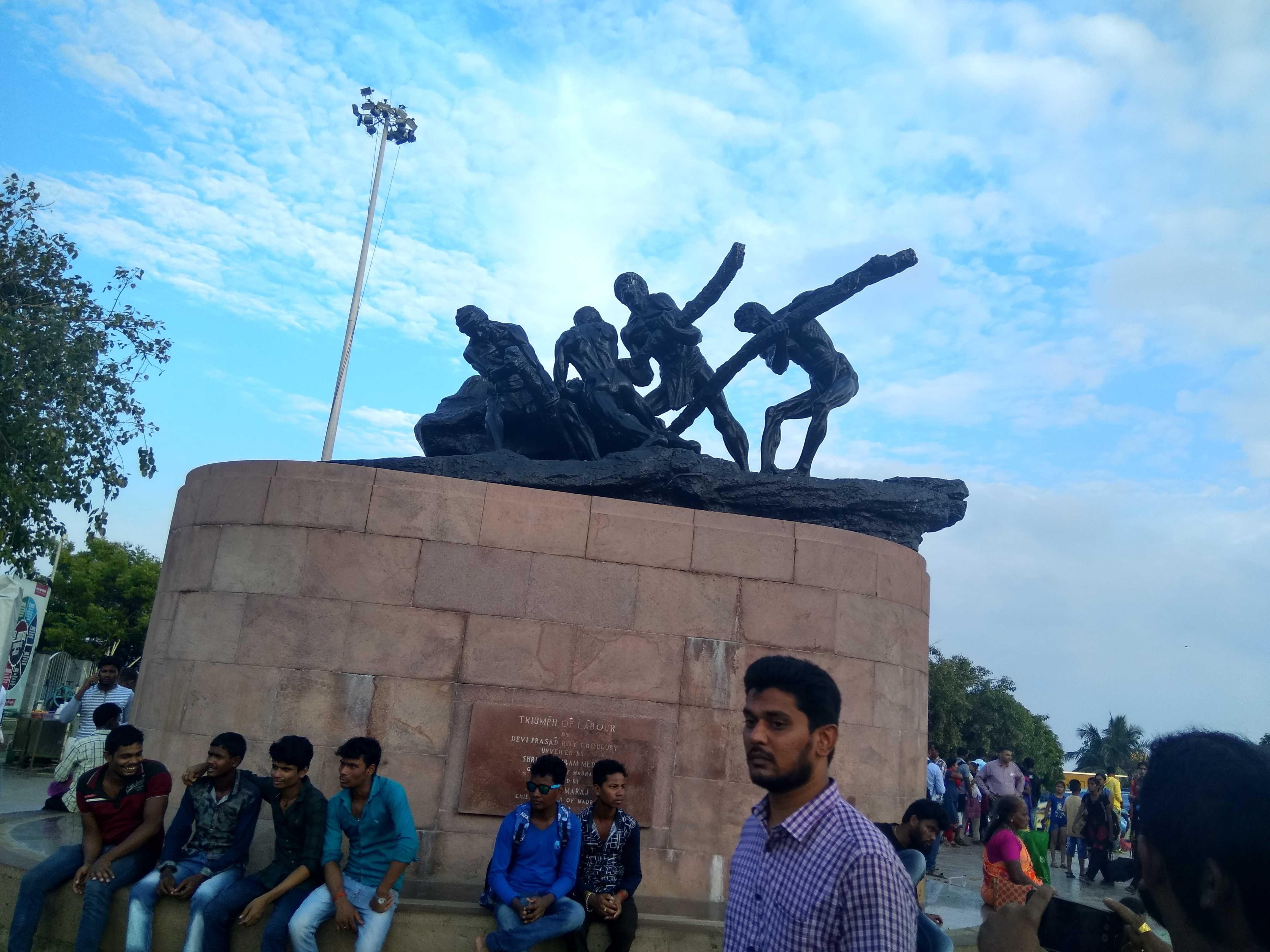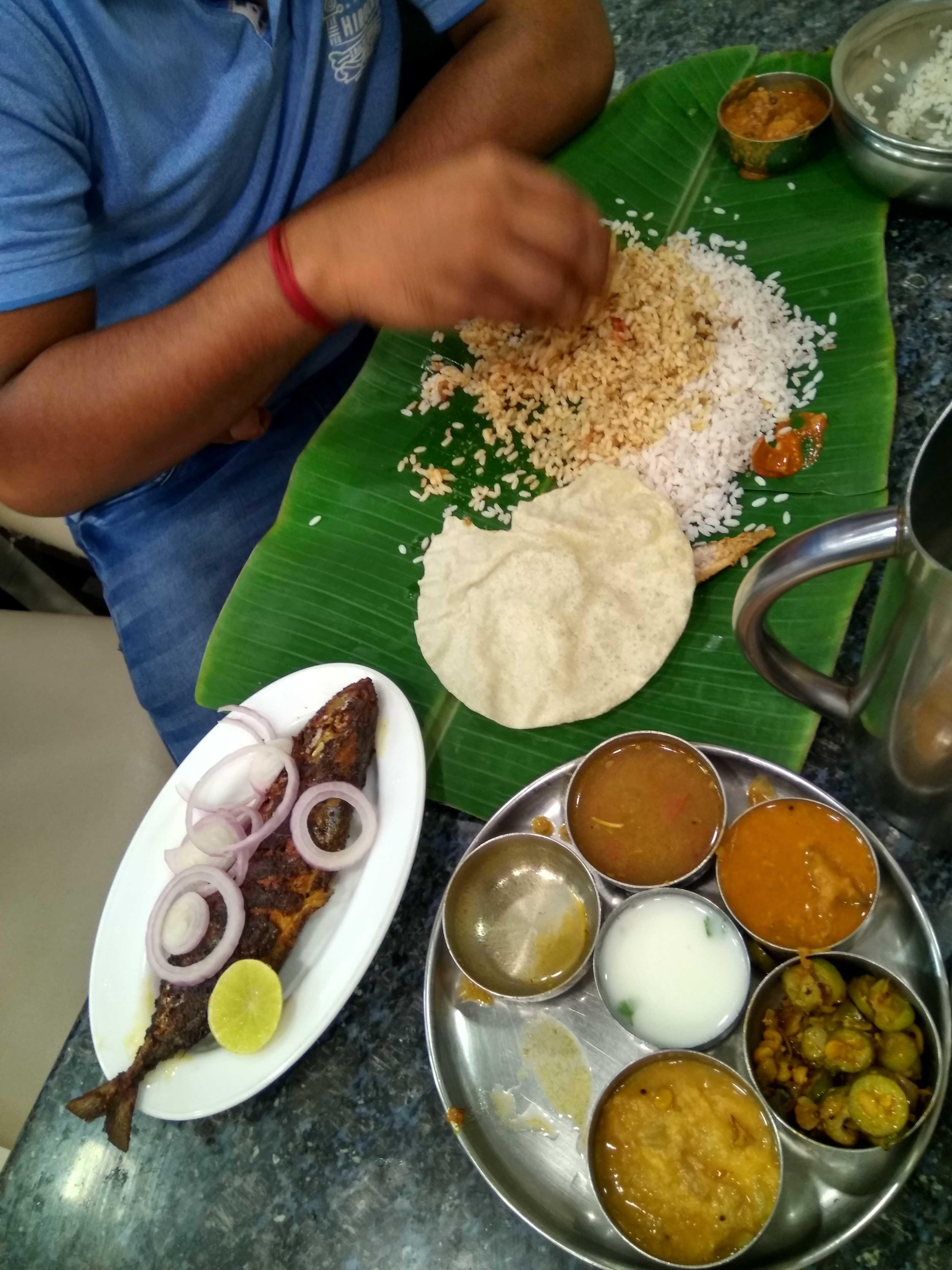 The foods Chennai made me a slave . Dosha , idli , masala dhosha etc….. are famous foods here. After one year I had all these foods. I had splendid food in all times. Morning I prefer idli and Dosha. Lunch and supper were similar, biriyani , rice , fried rice etc. After all when I think about these foods it makes mouth full of water .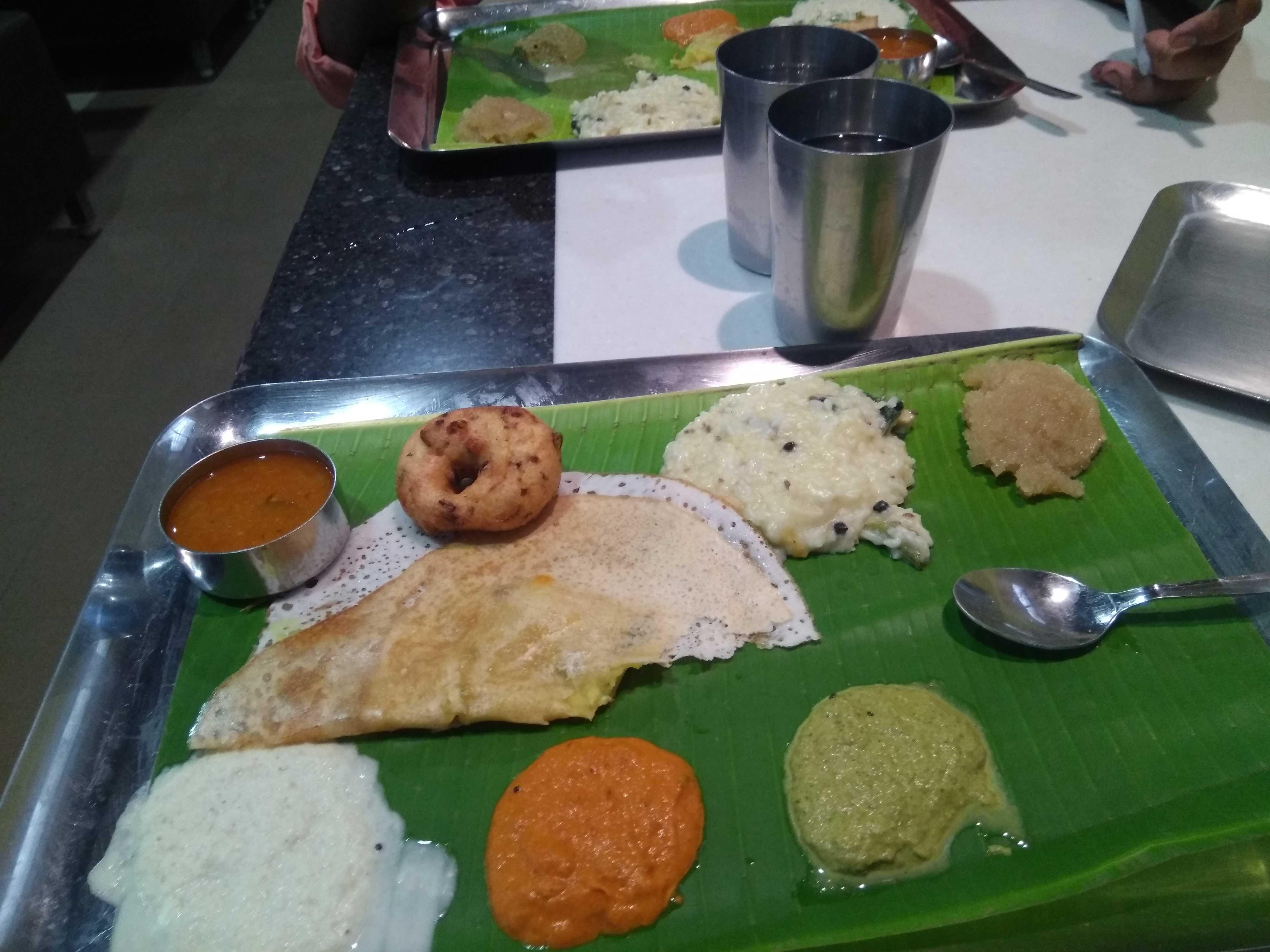 My first visit was to marina beach during late evening I could see the beach even from road. To reach the beach you will have to walk about 15 min in sand. while walking, I saw small kids playing cricket and and flying kites. When I saw A boy was riding horse, I too wish to ride. When I get on the horse , I imagined miself as Prabhas in Bahubali. But it was not that much easy what I thought. It is too difficult to handle it. When it gallpop, we feel like falling down.
Seashore was full of North Indians as they lack beaches in their State. They were excited to swim and take a bath in sea. Some children were writing their names on the shore but it was cleaned by the waves. I could feel the saltiness in my lips the water will be so salty which is not good for drinking and all. I thought of taking bath but I couldn't take bath as I was in formal dress. And also I had a fear in mind because many people have died because of swimming.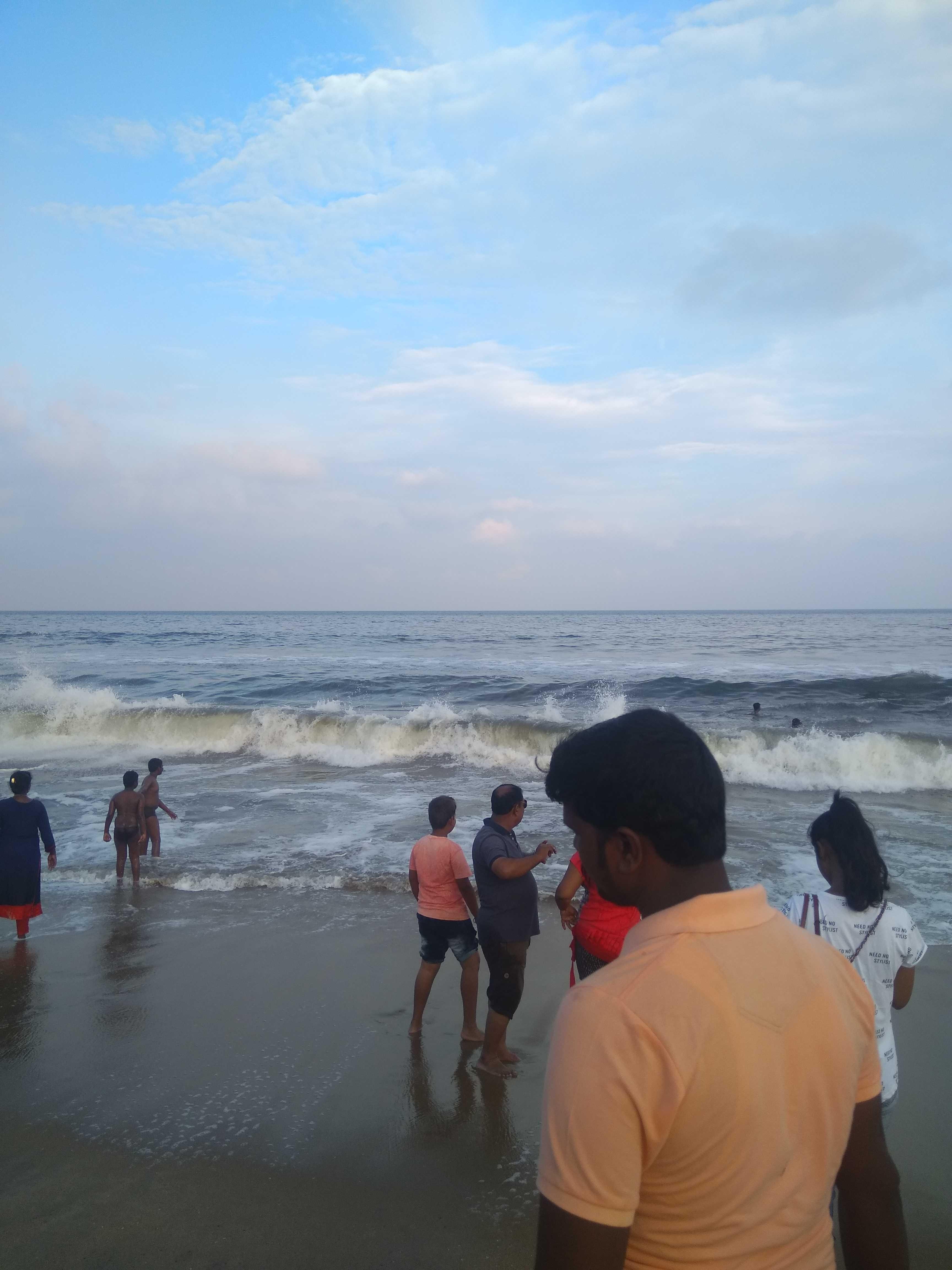 It's a big beach were you can even see harbour and many ships going from long distance. I saw few people coming in boat with fishes all those got sold instantly to the public. I watched sunset, it was simply wonderful. I felt the sun was eaten slowly by the water. I watched till it vanishes. Seeing the beach hearing the waves made me so pleasant and calm.if we visit sea hundred times also we will never get bored. I happened to see a North Indian girl who was doing circuses for bread. That was a sorrowful moment for me.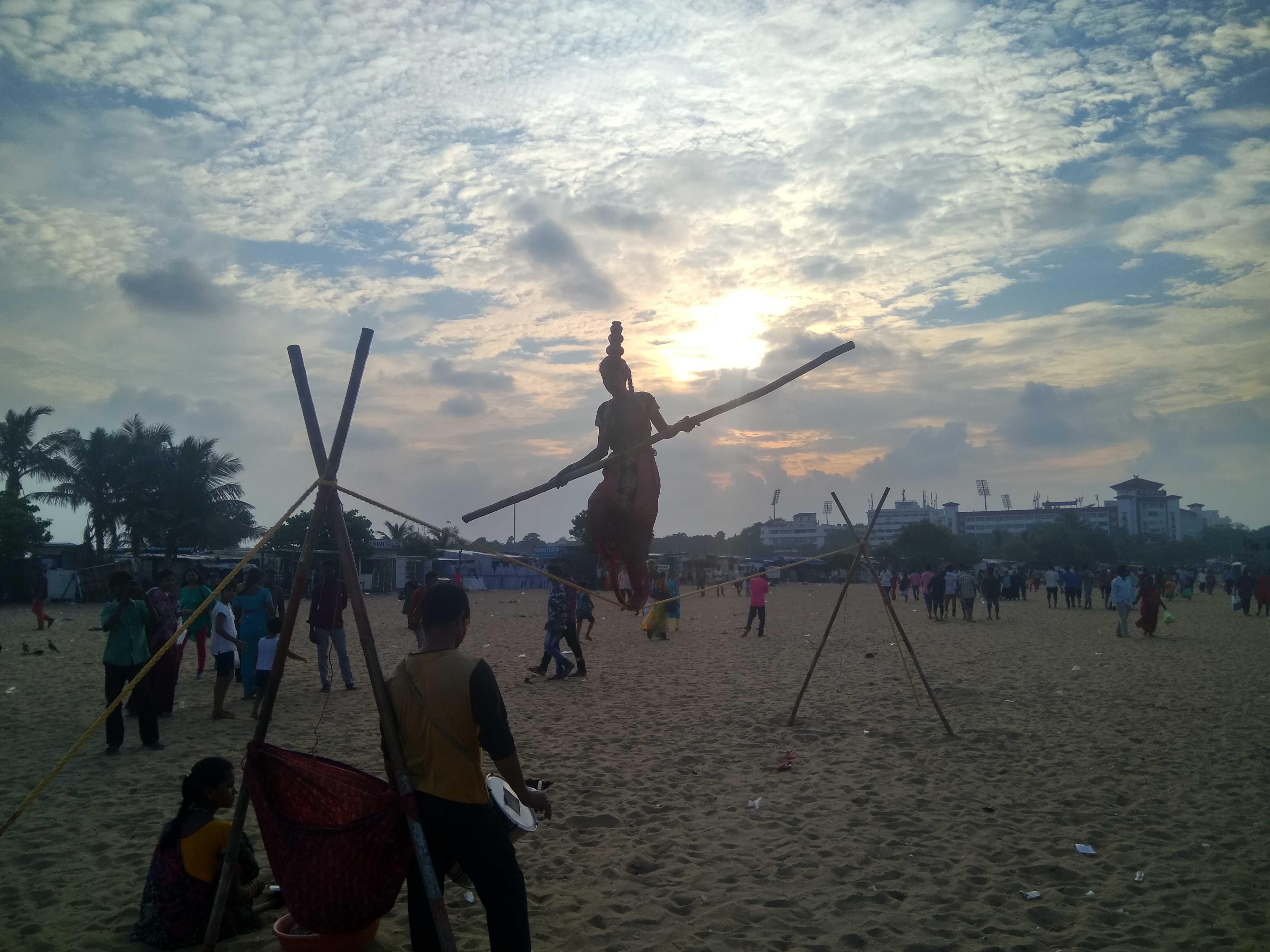 I could hear a sound when i turned back ,I saw a big white beautiful horse the horse rider asked me for a ride. I was little afraid but still thought of experience it and went on top of the horse. When the horse galloped my heartbeat stopped for a minute the horse rider instructed the horse to run faster which made me fear more.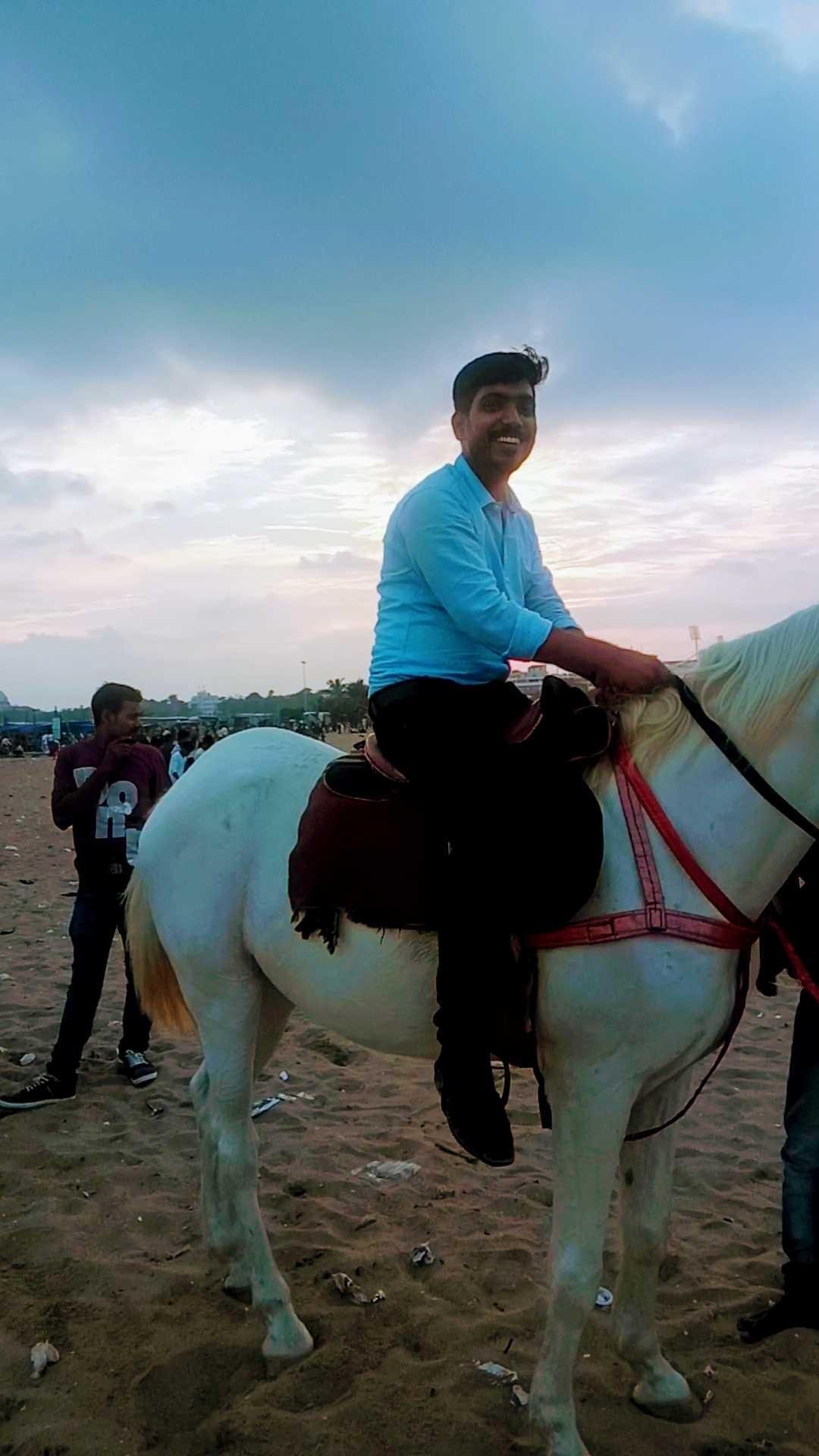 I am not so good in tamil my mind was searching for words in tamil to stop the rider instructing the horse. But then gradually I was enjoying the ride. I got a grip. Horse riding was the best experience I had in marina beach. As time goes , the speed of waves was faster and even closer to me .I got peace of mind spending time in marina beach. The former chief minister Dr.jayalalitha and another leader Dr.karunanithi memorial was near the beach there were two big parks near beach which was maintained very well it's the best place for walking exercise and chillout with friends.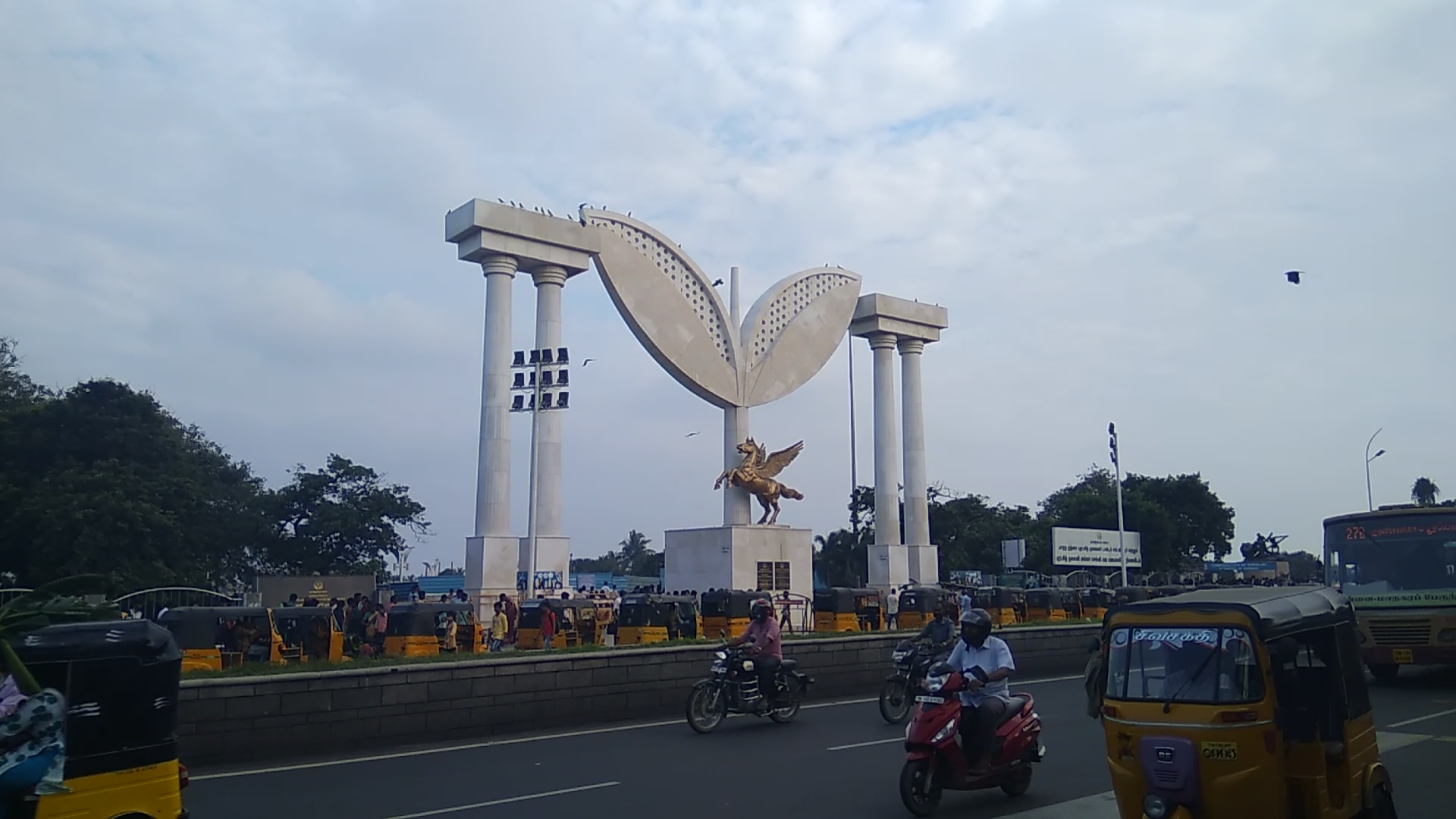 This trip was so cool!! I felt like spending more time in Chennai. But on 22nd our school will reopen so , I couldn't stay longer in Chennai. I recommend you all … it is a must visit place. My next plan is to visit Mangalore ...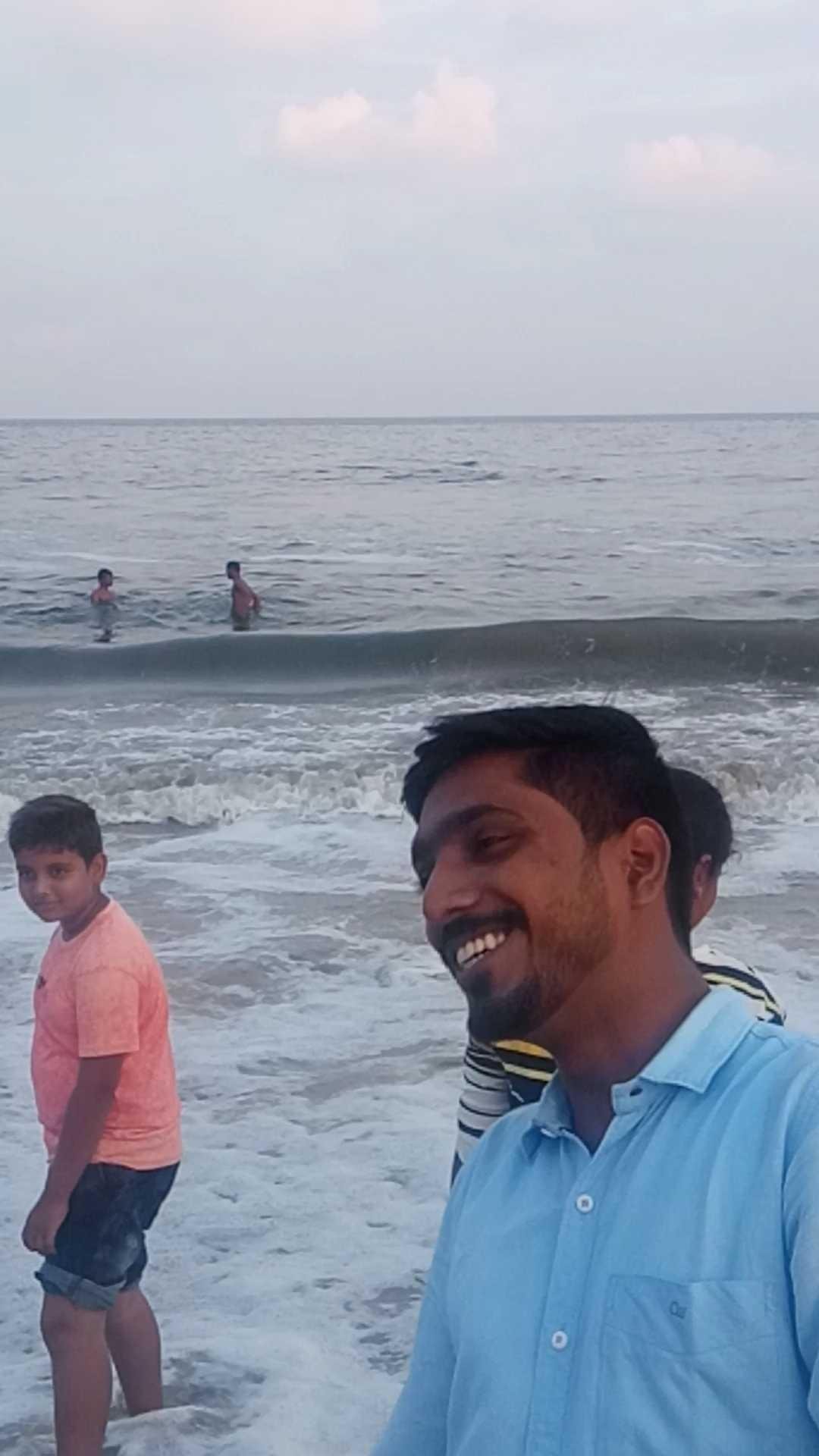 Thank you all for your valuable time ......