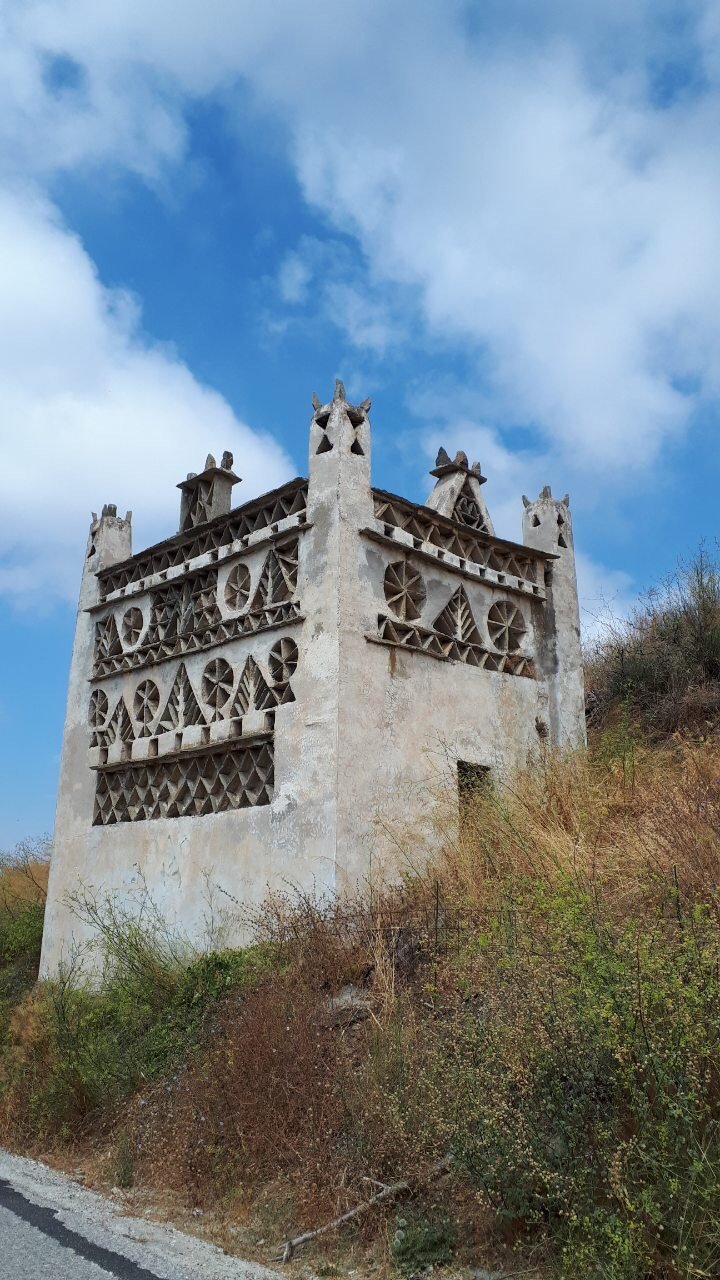 Dovecotes (pigeon houses) are fortress-like stone structures with two levels, the lower of which were usually used by the owner as storerooms for agricultural products and tools while the upper floors were for pigeons. They are decorated with geometric patterns as well as with cypress trees and suns. Among the other Cycladic islands, in Tinos you will find the most impressive dovecotes.
The dovecotes are usually built in the countryside at well-chosen locations near cultivated areas and water, on the slopes of mountains. The oldest ones are believed to be from the 18th and the 19th century and it is said that the Venetians introduced the systematic breeding of pigeons as they considered their meat delicious.
Though no longer much in use, dovecotes are unique masterpieces and a trademark of Tinos!