Volax (which means rock in Greek) is a small village on the island of Tinos. What is unique about it is the breathtaking surrounding of big round rocks that gives the whole landscape a lunar appearance and draws the visitors' attention.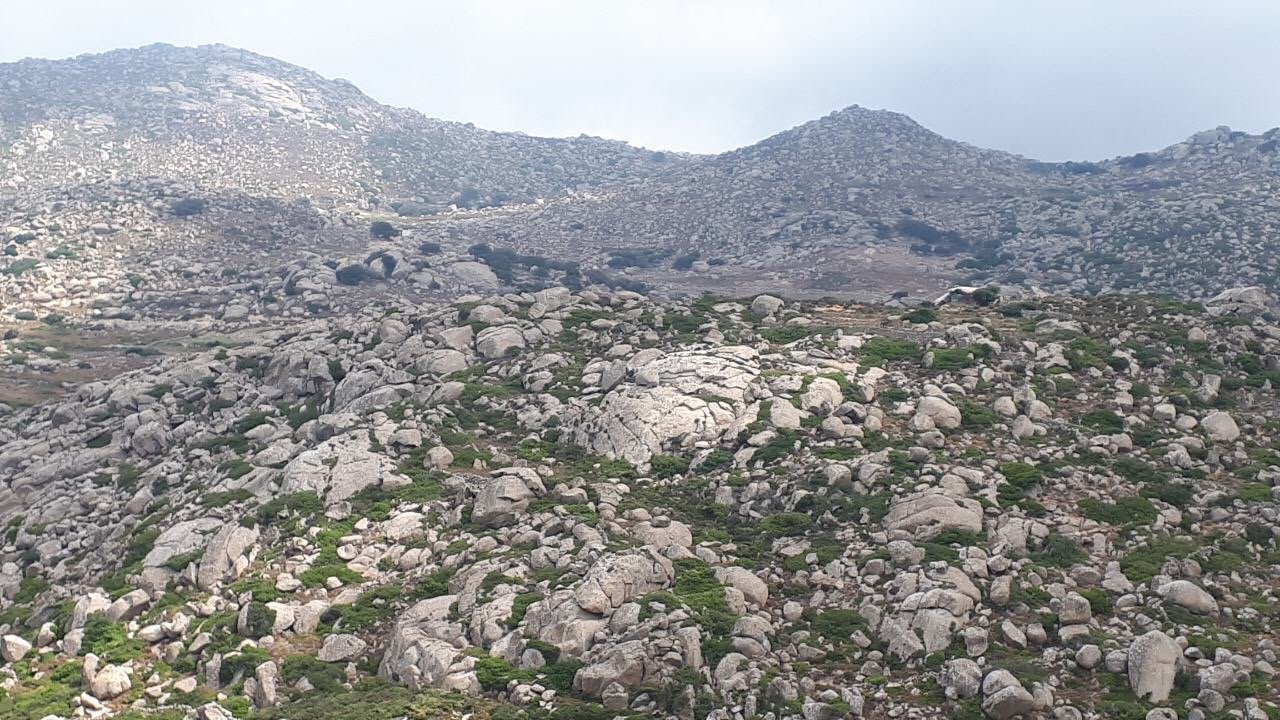 Myths accompany this moon-like landscape... Are those famous round granite rocks the remnants of a mythical battle between gods and giants? Did they come from a meteor shower? Is the truth elsewhere?
Well, according to geologists, the granite rocks were formed 15-25 million years ago and developed their spherical shape due to changes in temperature, humidity and due to friction.
Volax is also a much loved destination for climbers from around the world for bouldering (climbing without a rope)!