Was driving around and passed this very nice temple that I went in and looked around but noticed that there were no living quarters on the premises as there usually is so asked one of the young apprentices where they lived and he pointed to a forest some away from the road behind the temple.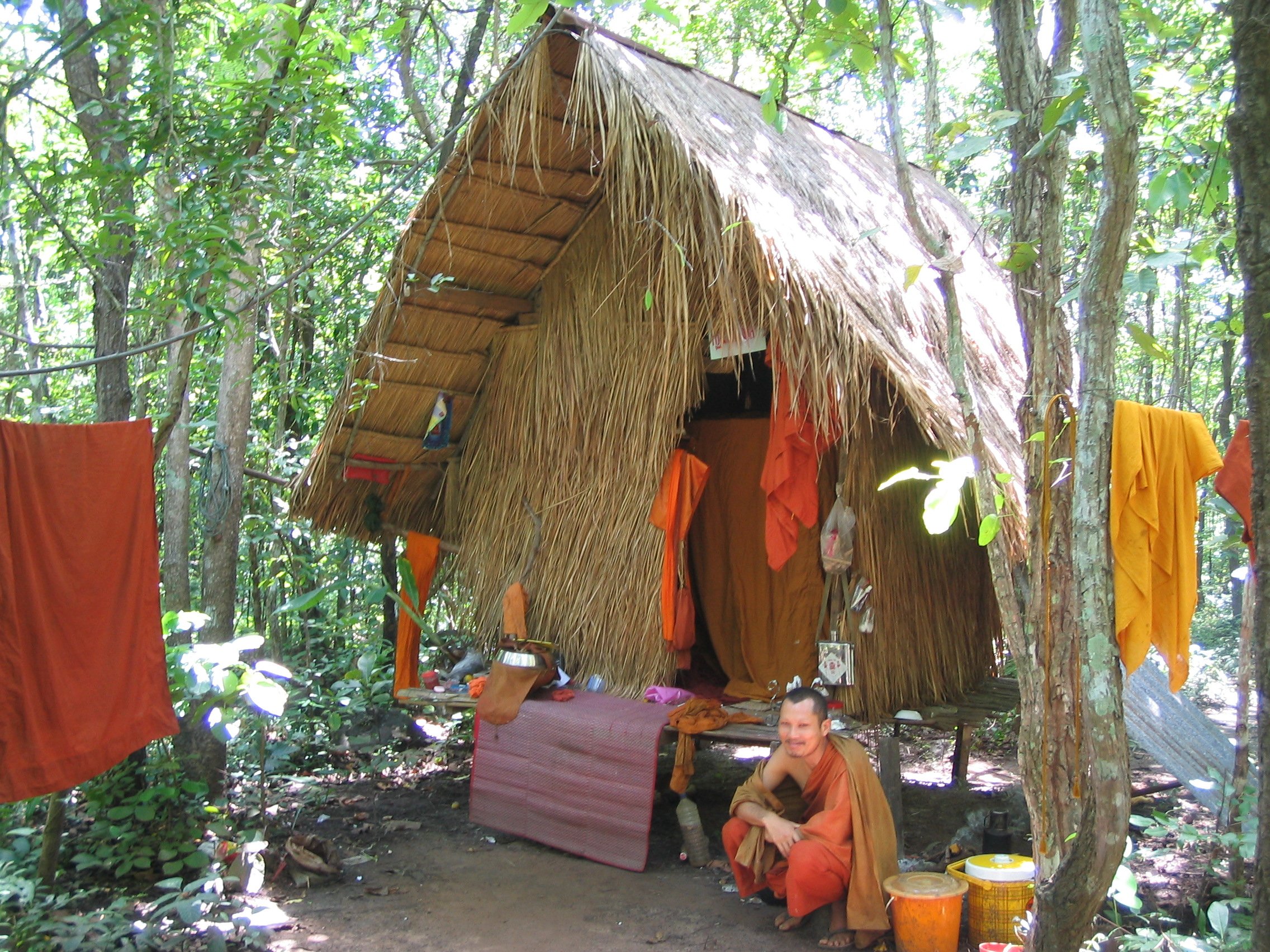 My curiosity bid me to go and have a look and about a km into the forest they had this camp set up.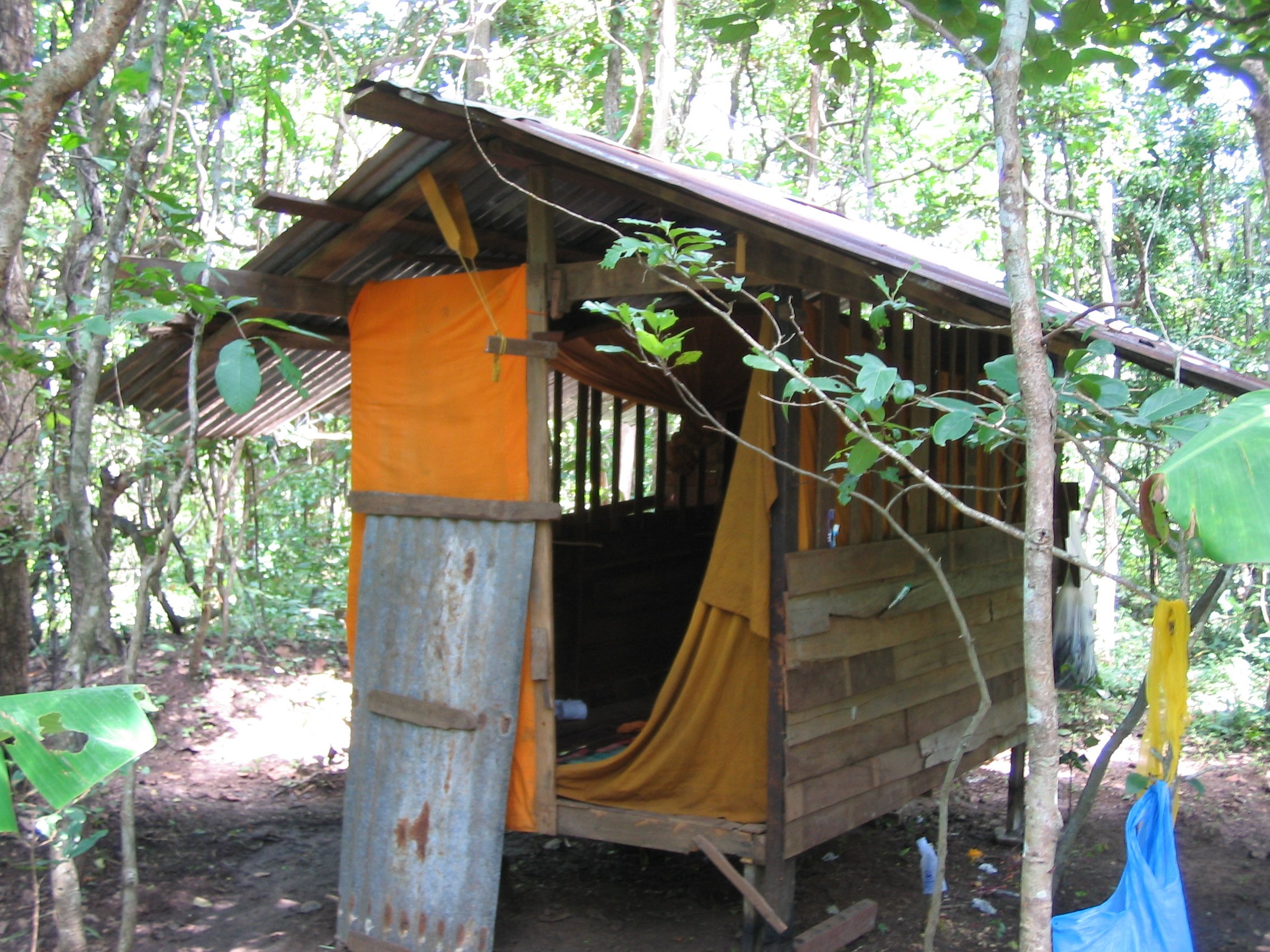 Some had done more to their homes than others for sure as you can see on the next pictures.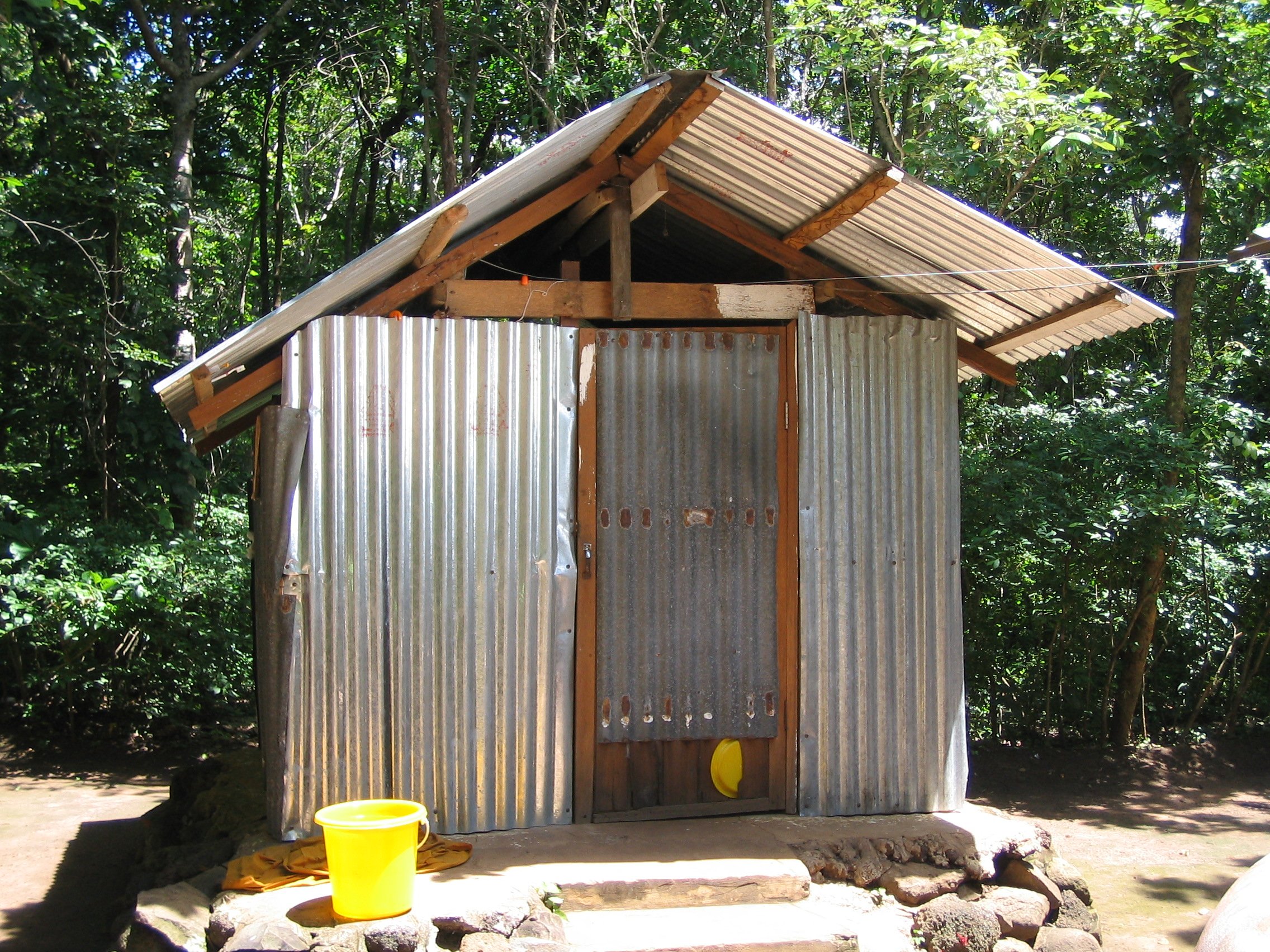 This one must be so hot at day and very noisy in the raining season.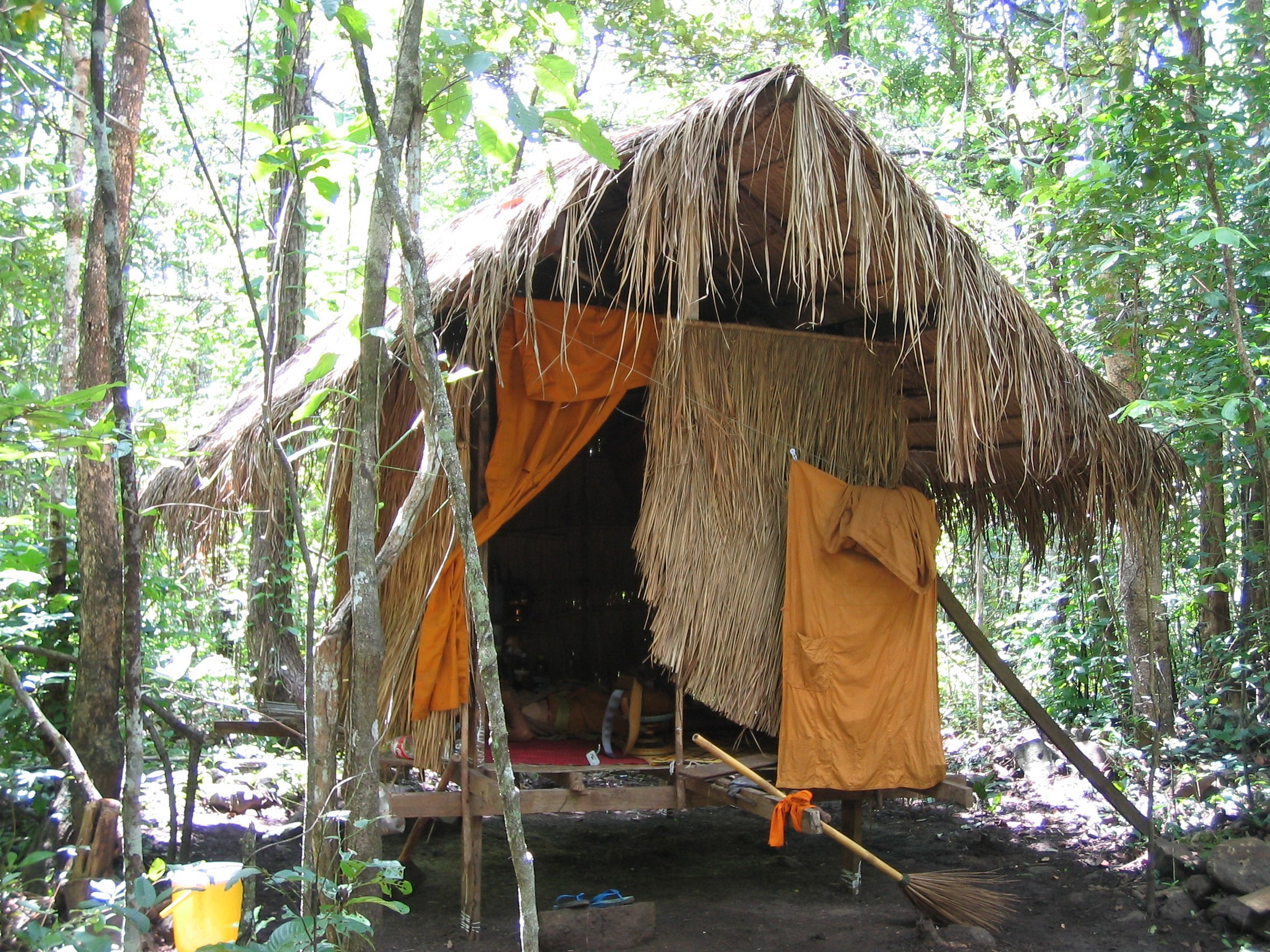 A straw one like this one I guess is much more comfortable.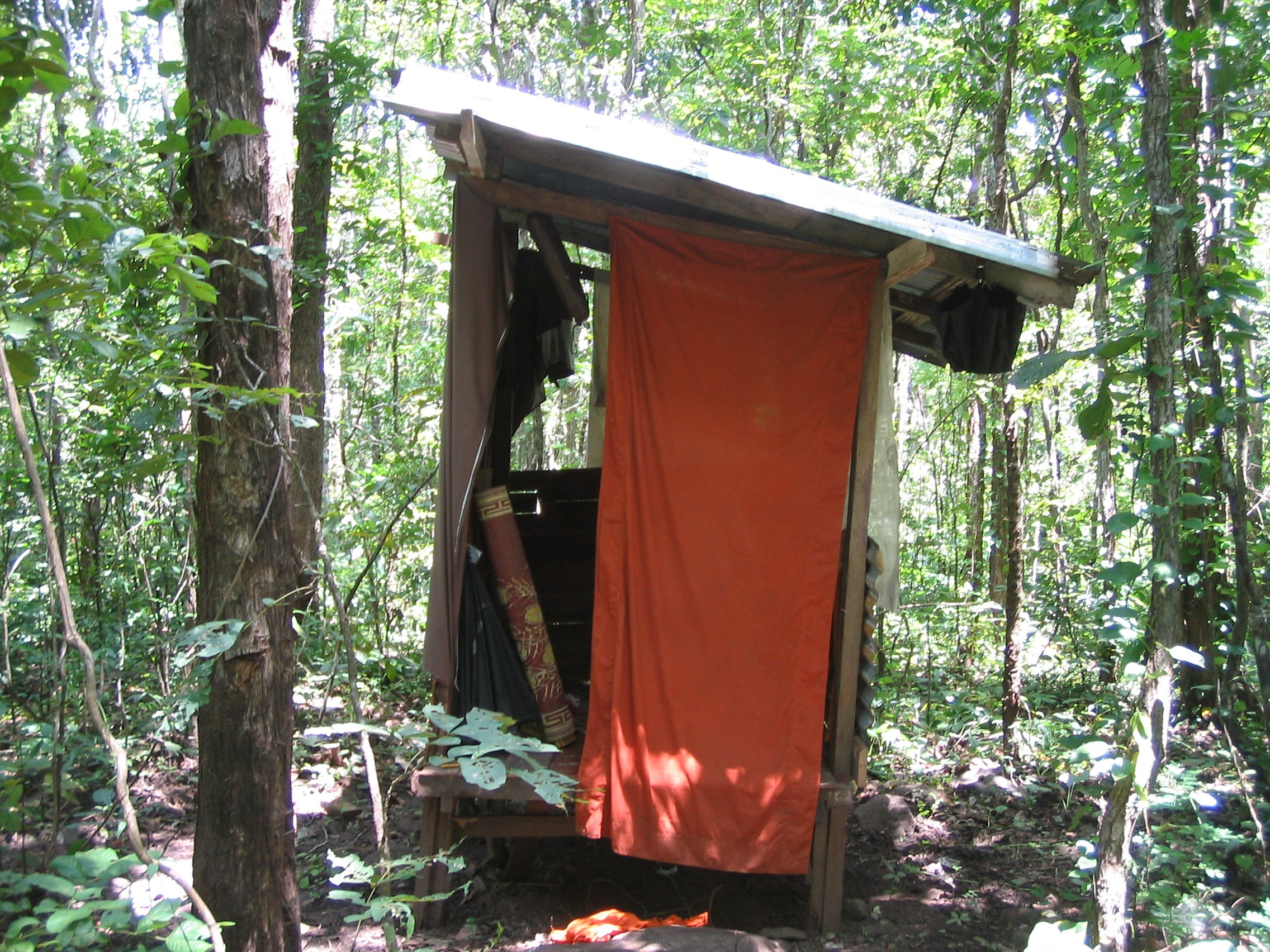 Quite a number of different designs to choose from.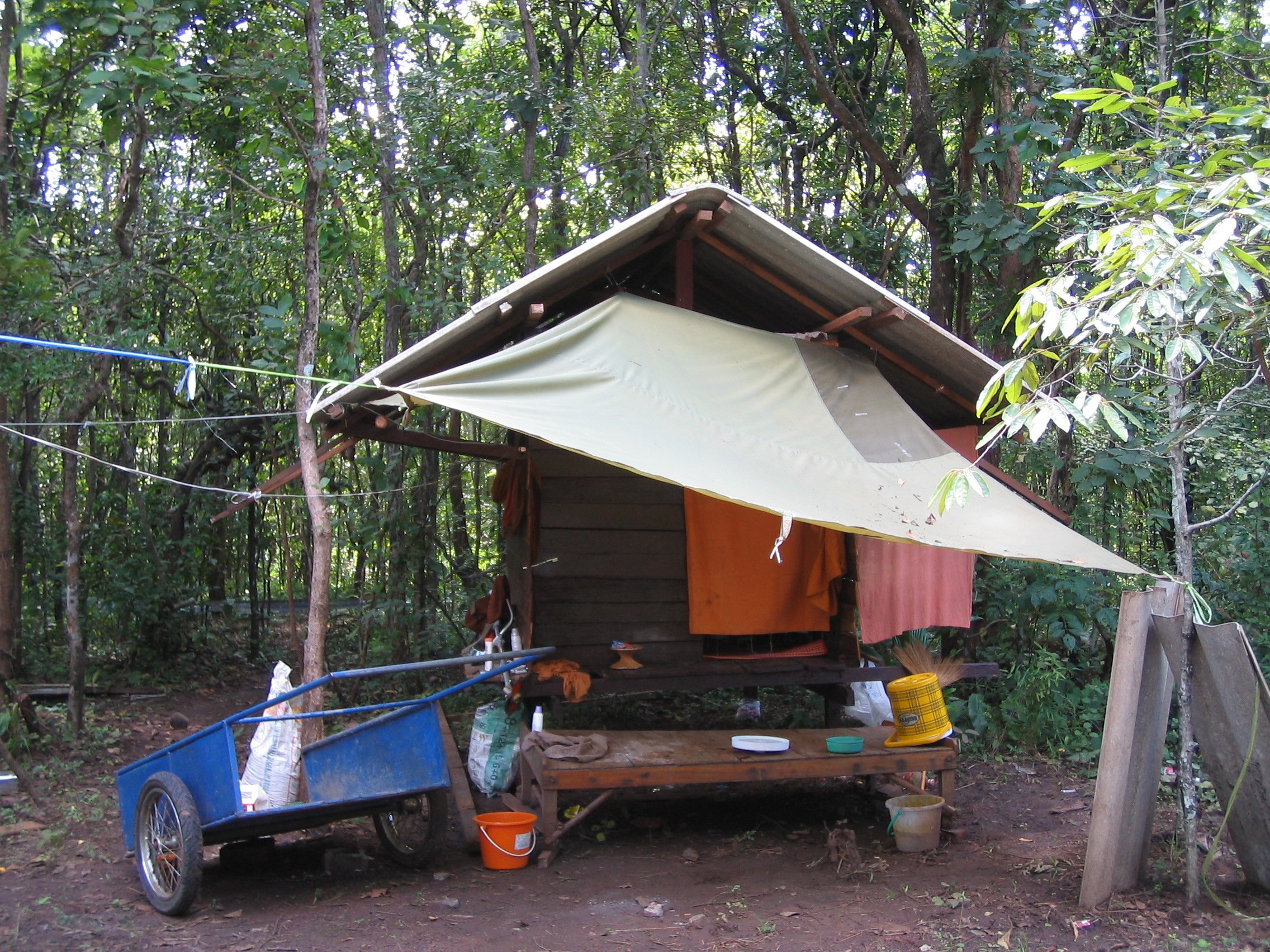 Different styles and materials.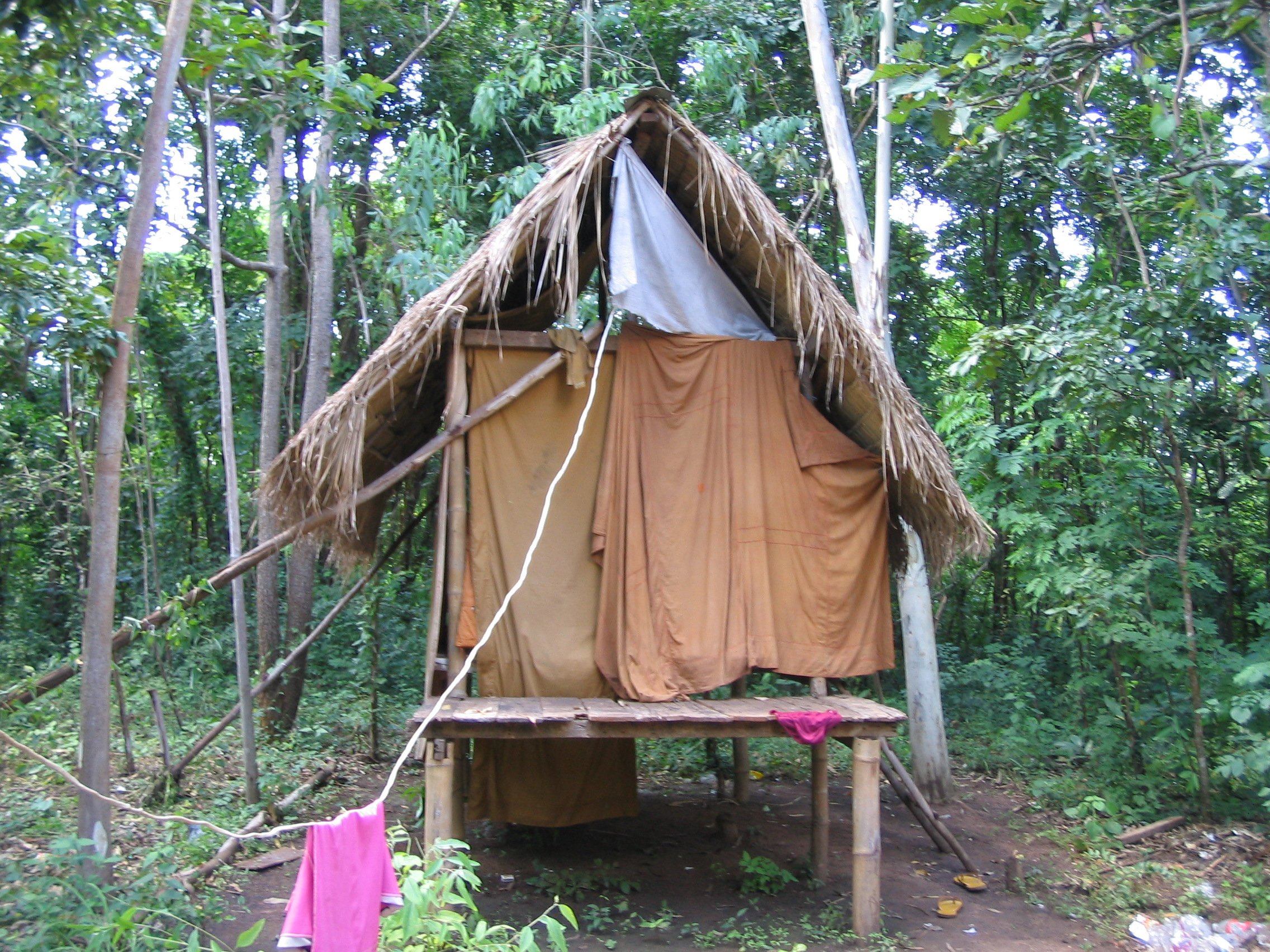 No luxury or unnecessary stuff.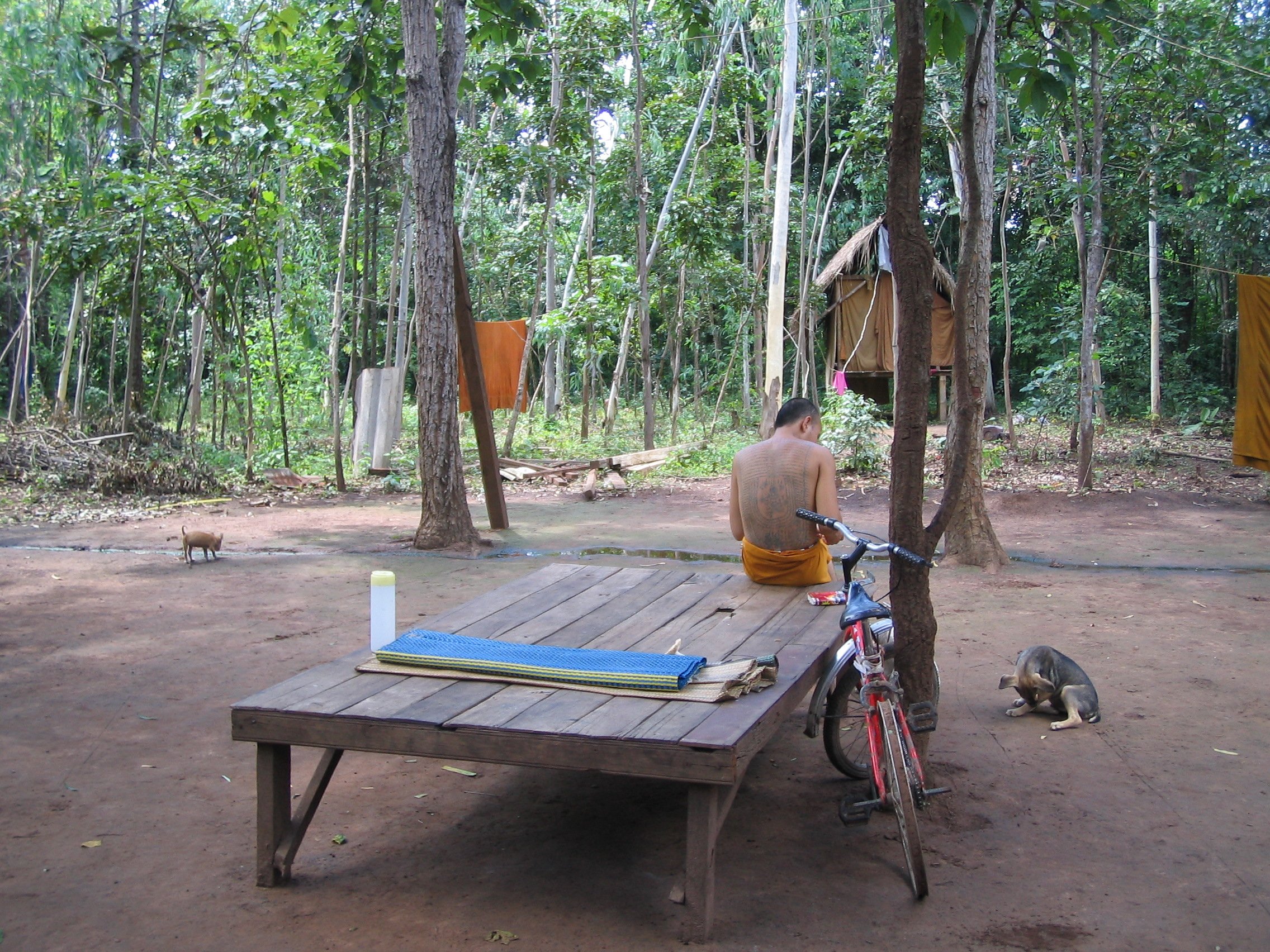 Just a place to sleep and have the few belongings.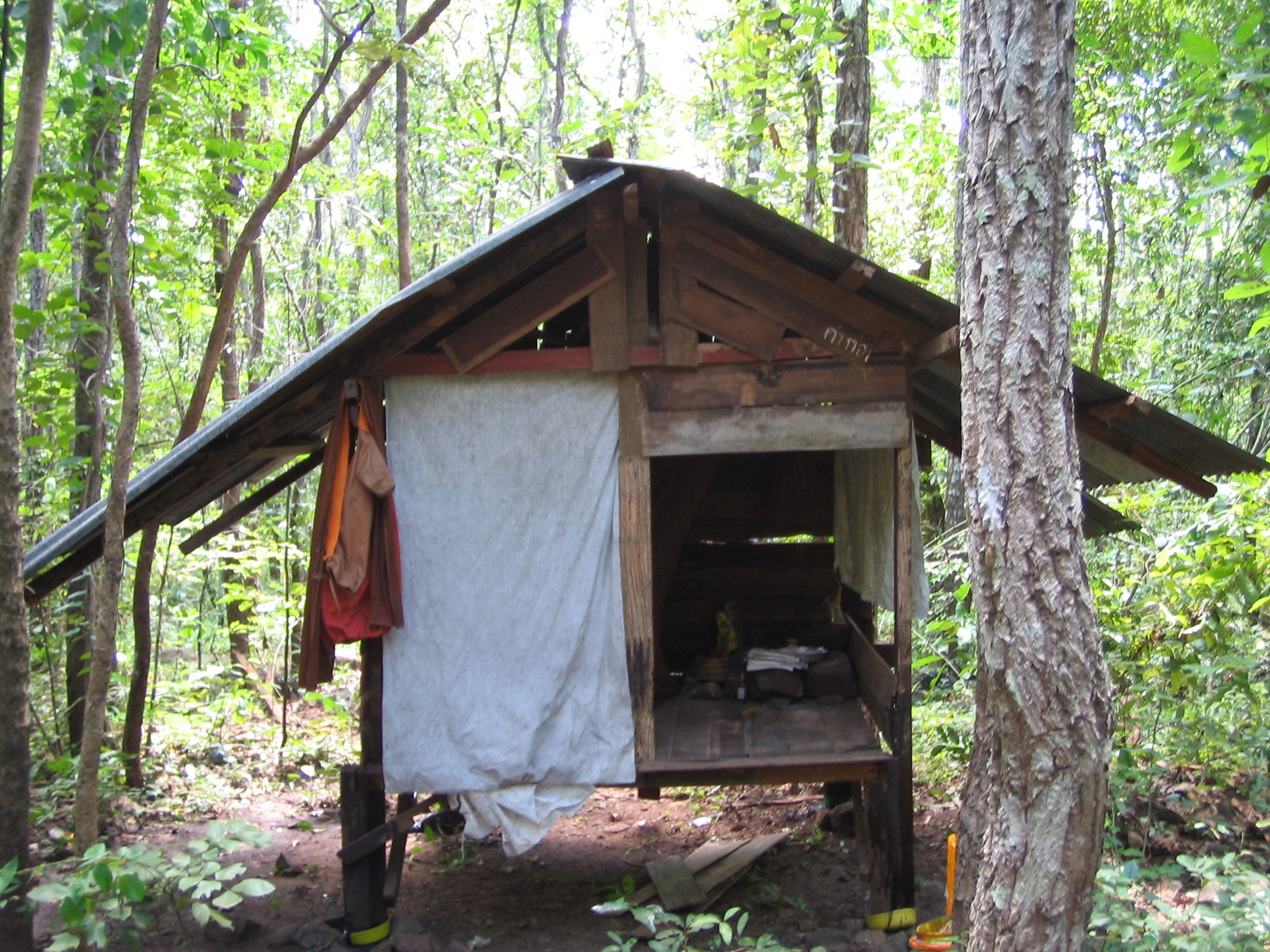 Guess they charge their mandatory smartphone in the temple.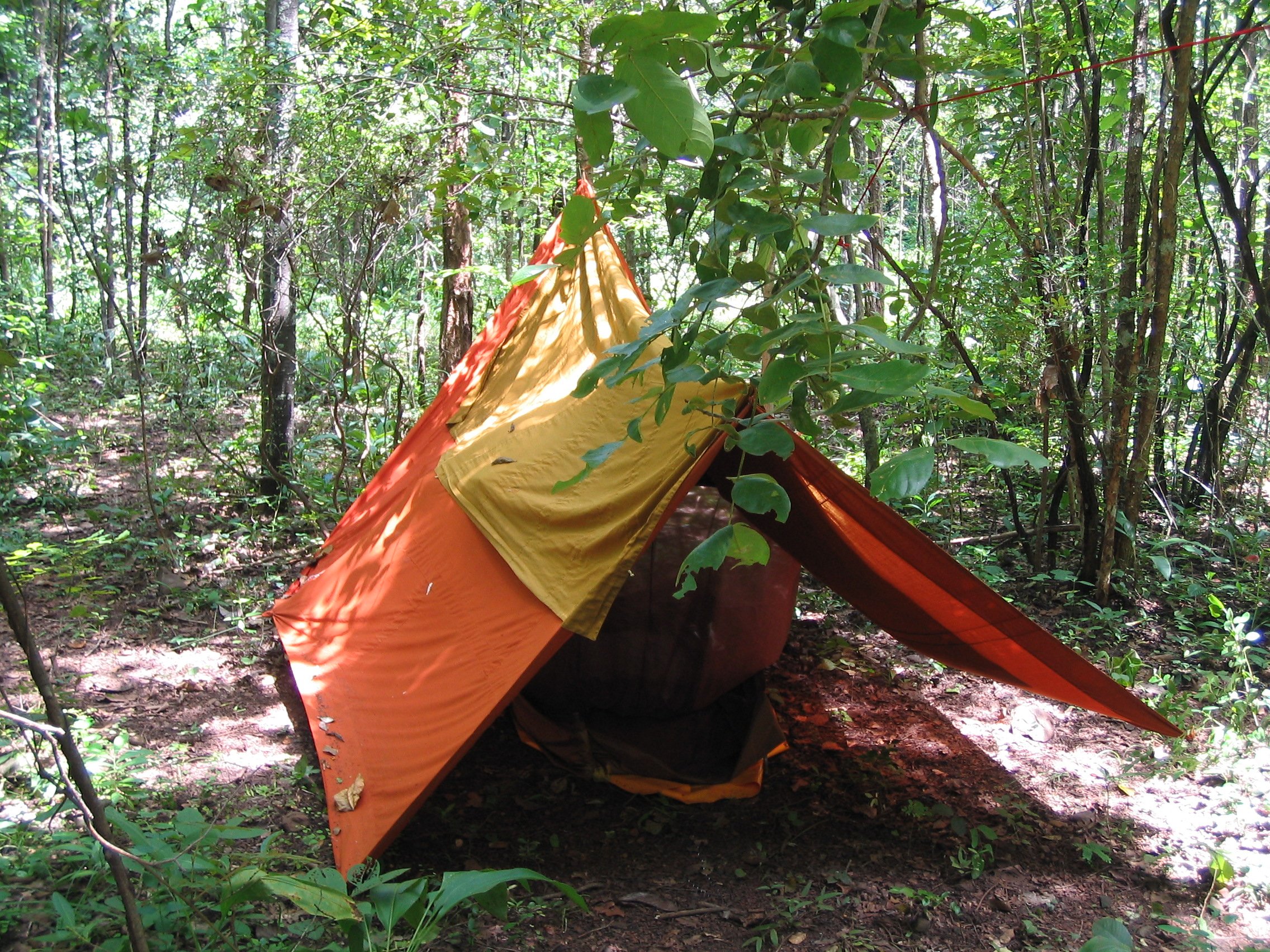 Pictures taken with a Canon DIGITAL IXUS i
If you like this small post from my travels around the world don't be shy to hit that thumbs up button.