All neighborhoods in the city of Krasavino are the names of the former neighboring villages, which were later attached to the urban area.
Maletino is also a former village, which is located in the low-lying part of the city, near the banks of the Northern Dvina River. Due to the proximity to the river in this neighborhood often floods occur, which means that the foundations of houses are suffering.
The housing stock of Maletino consists of classic boxes – wooden two-storey houses of apartment type.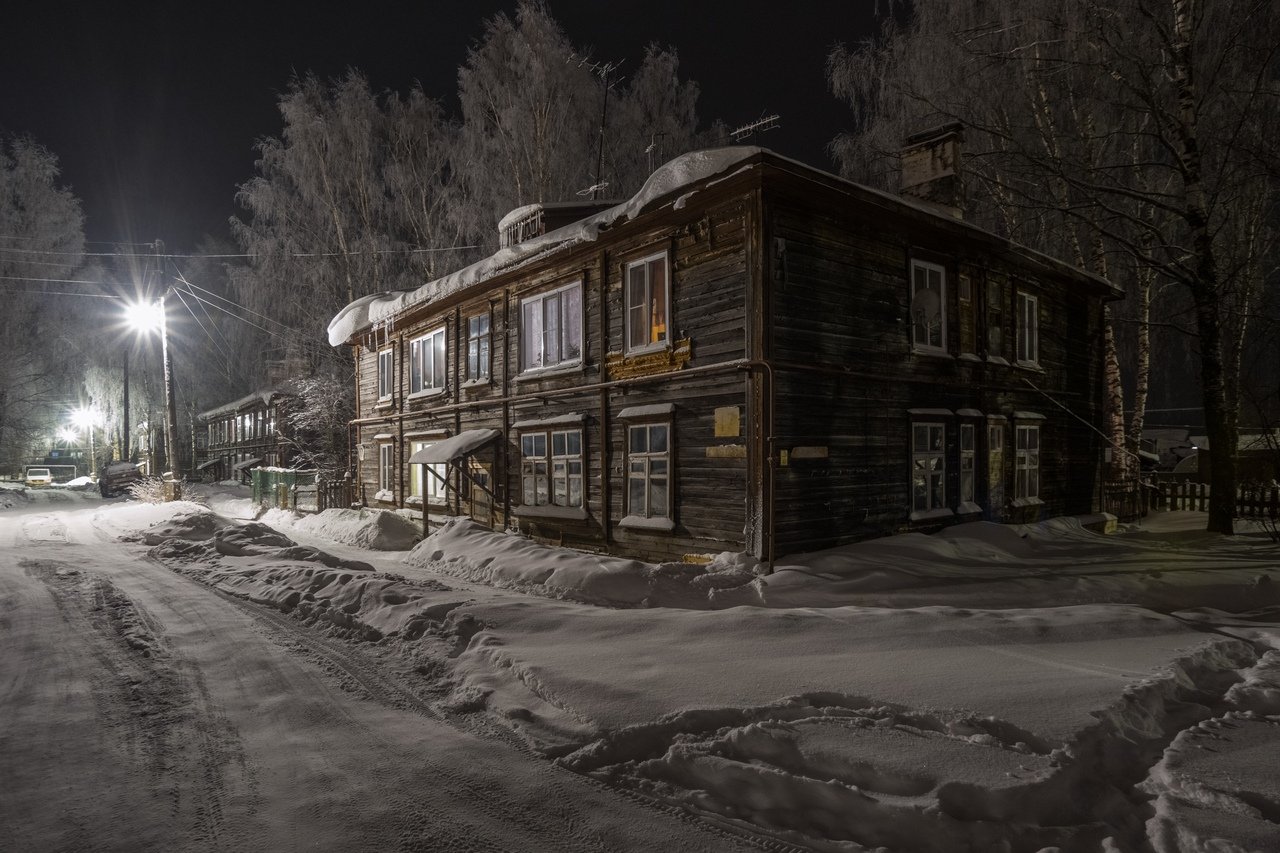 Some houses look good, but only in appearance.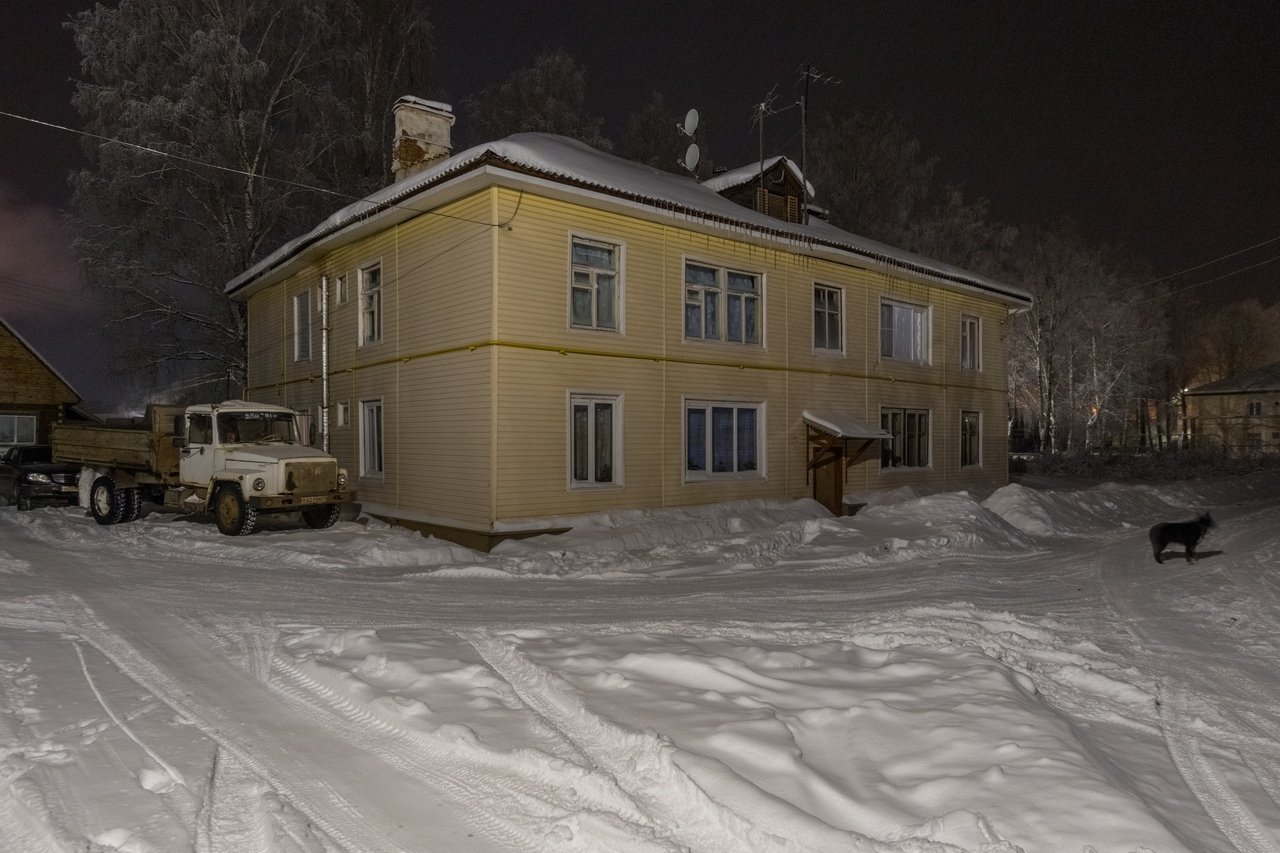 And some houses look a bit scary.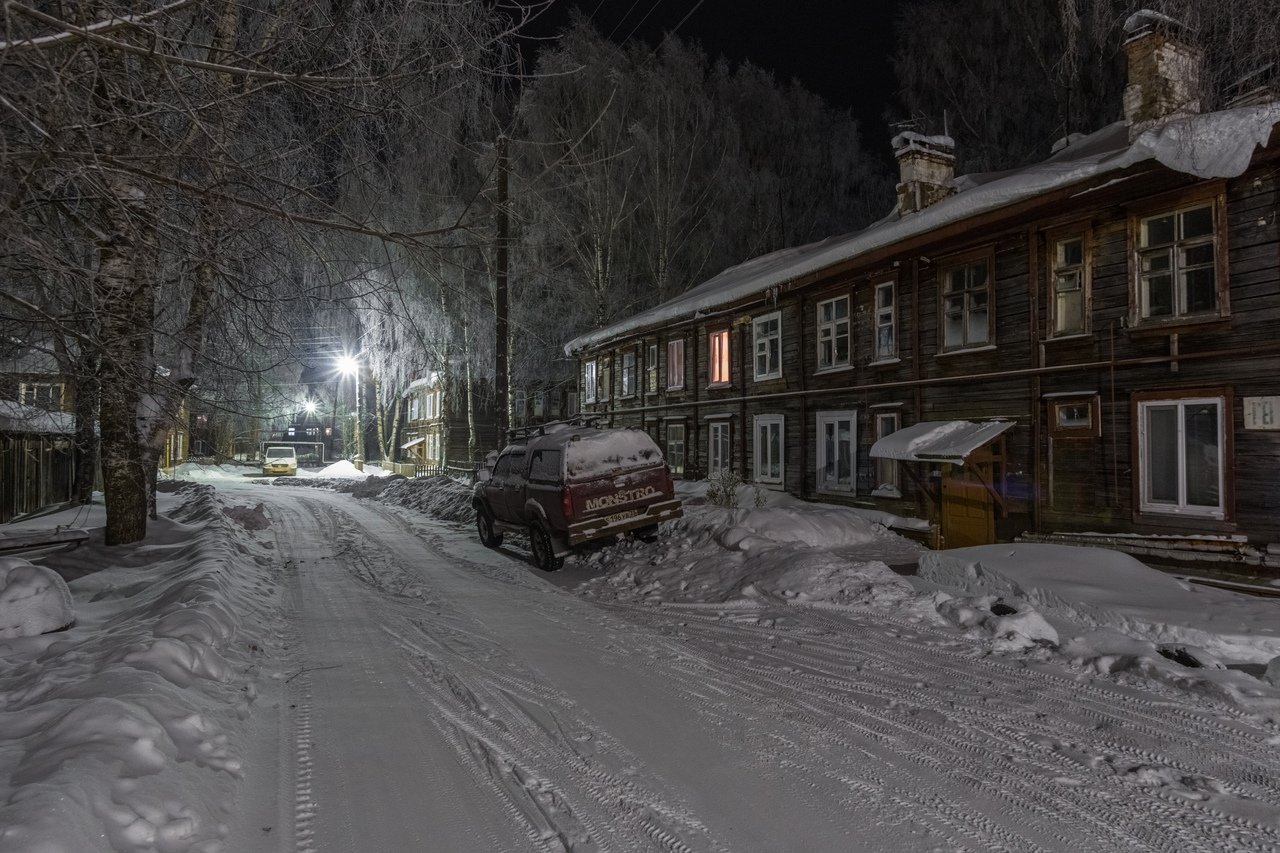 The layout and landscaping of the yards in Maletino is quite typical.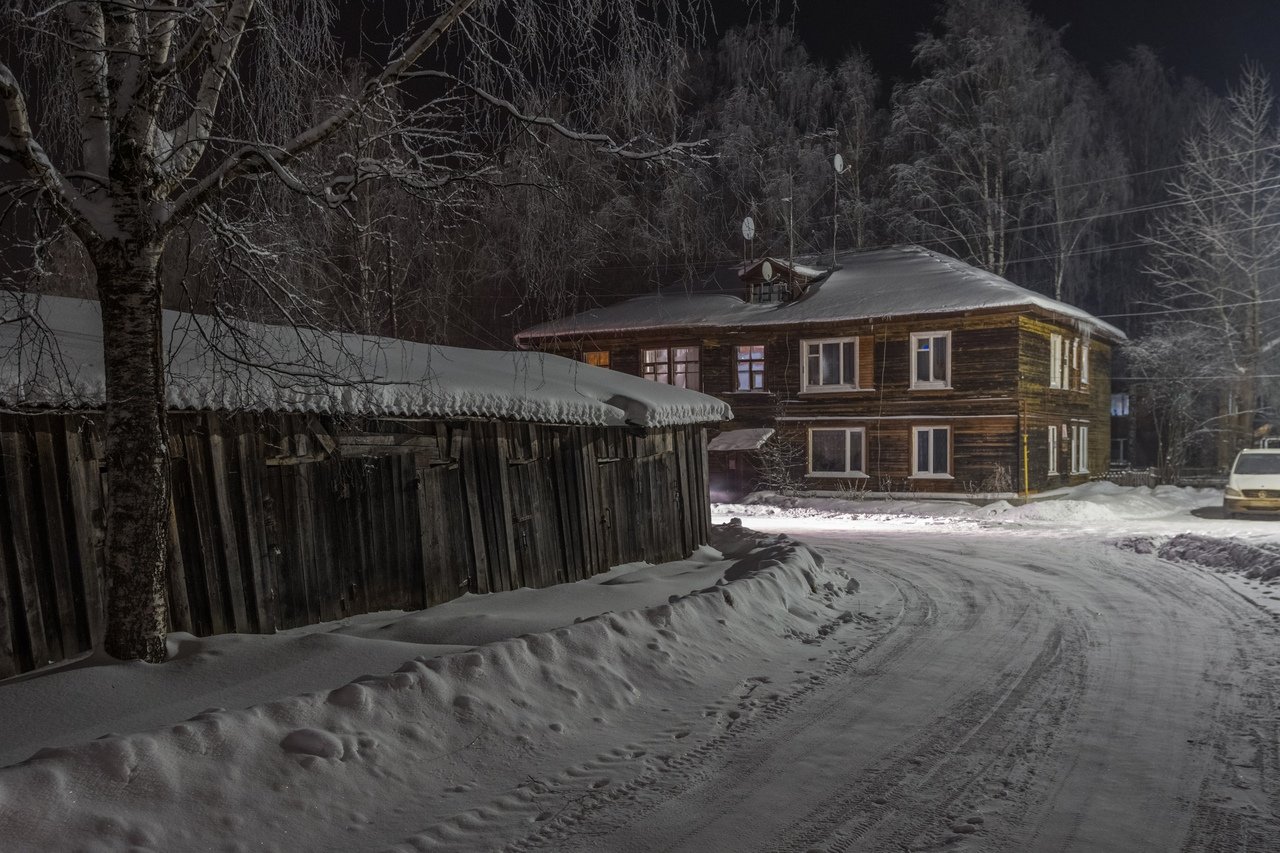 Two quarters are separated by a small moat.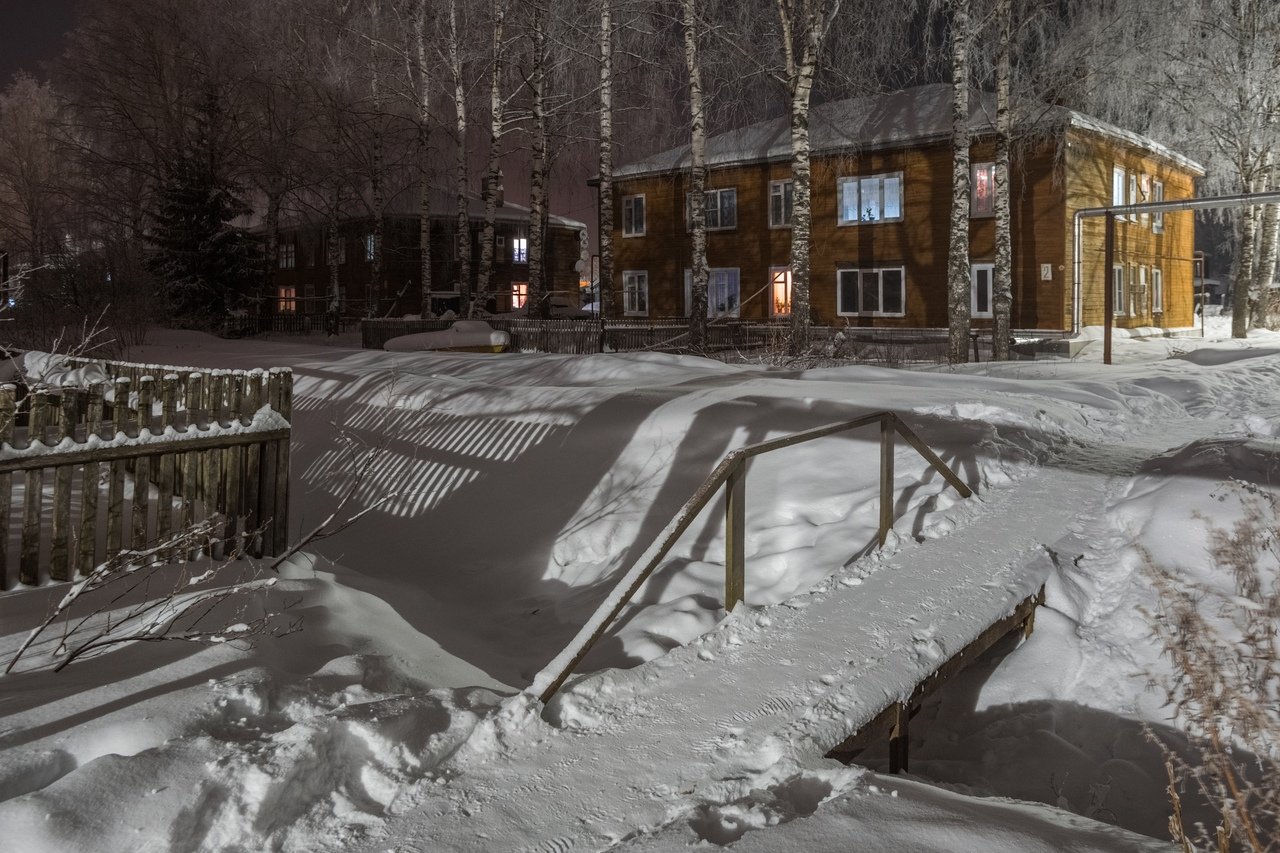 In the middle passes under the ground heating line.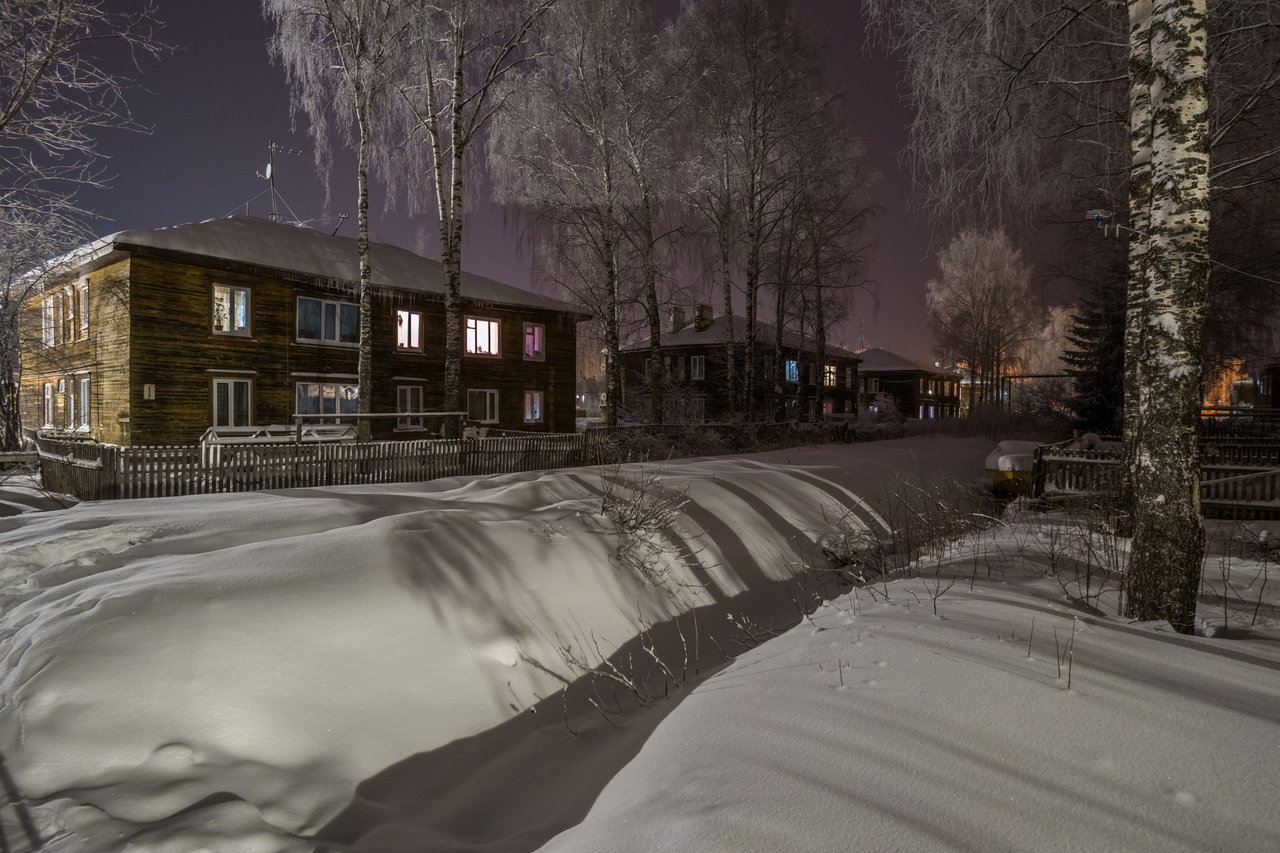 On all the streets there are leaning pillars.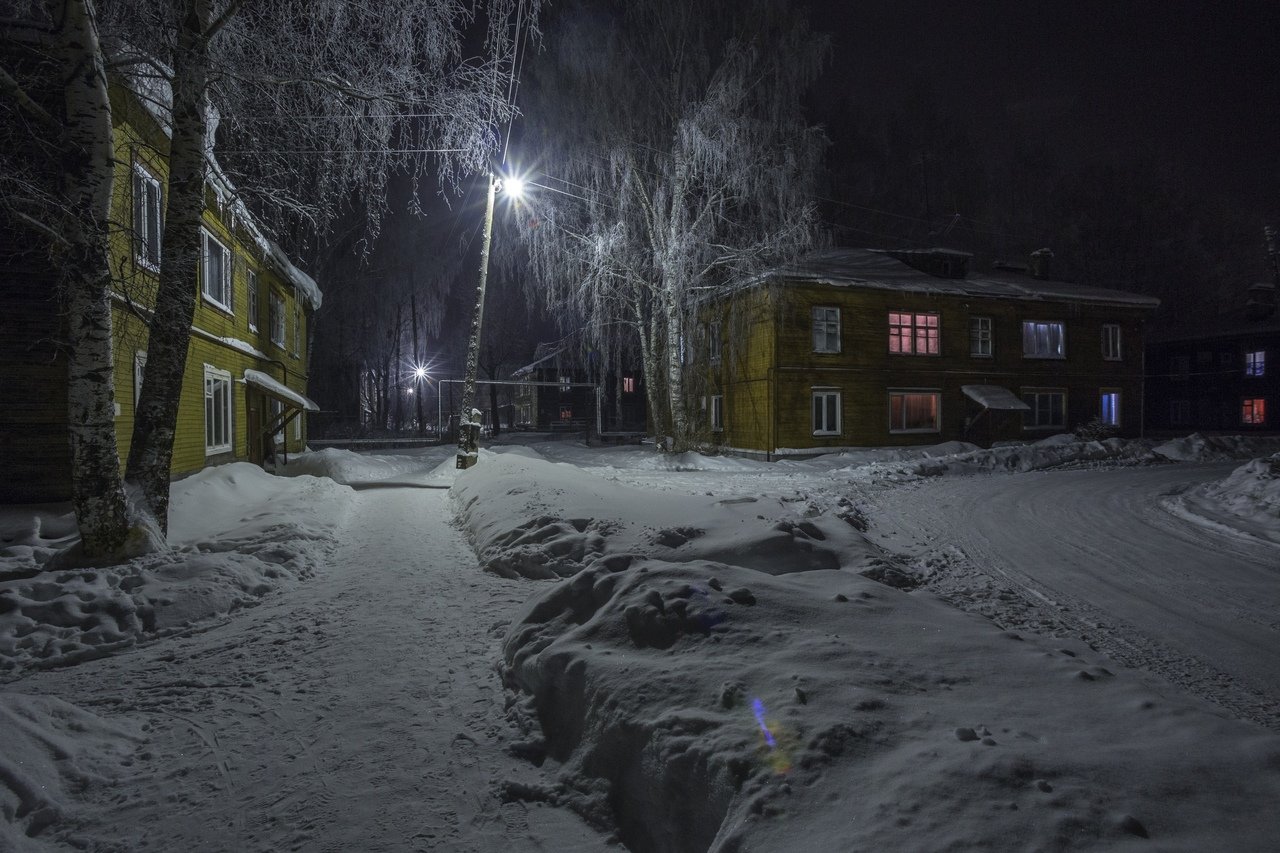 Open pipes in excellent condition.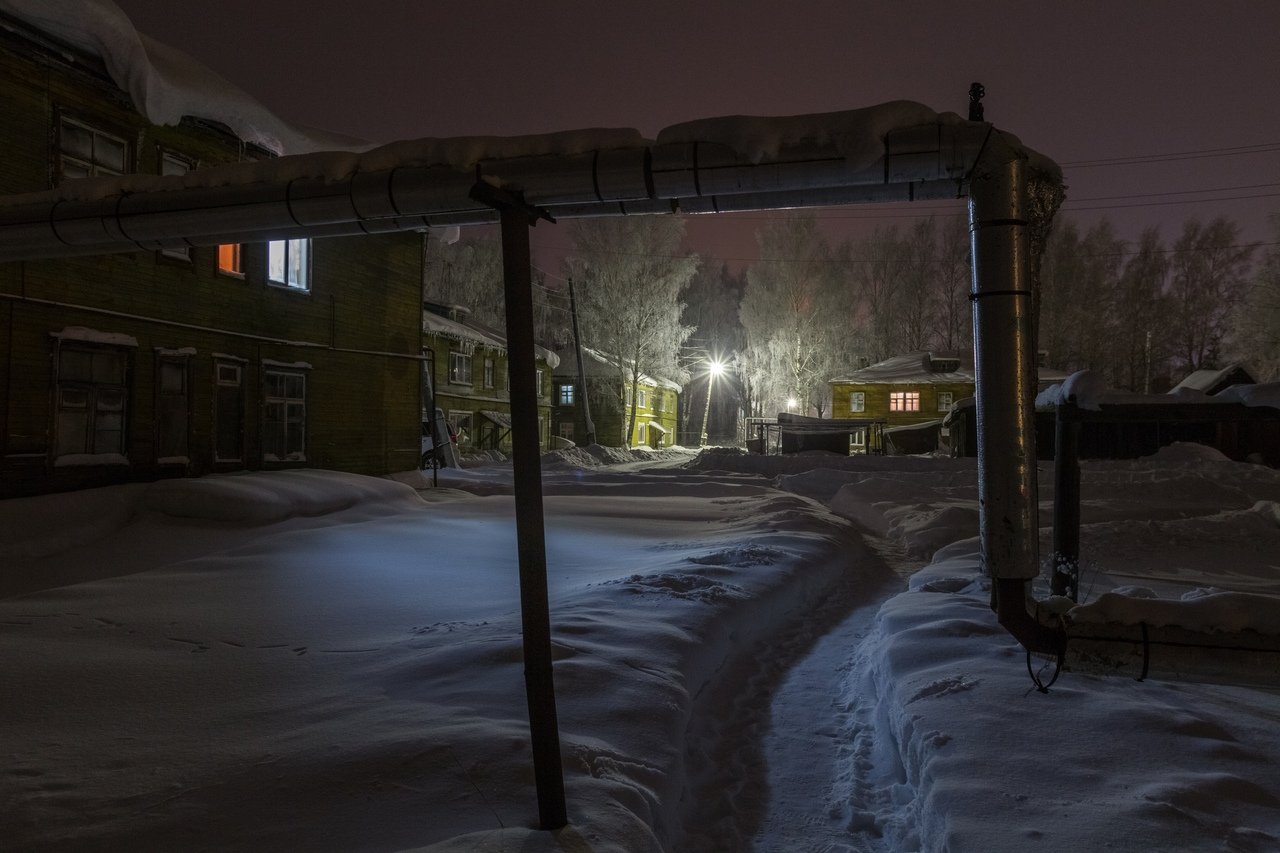 Around the neighborhood and inside the courtyards grow birch trees. This gives a special atmosphere to this place.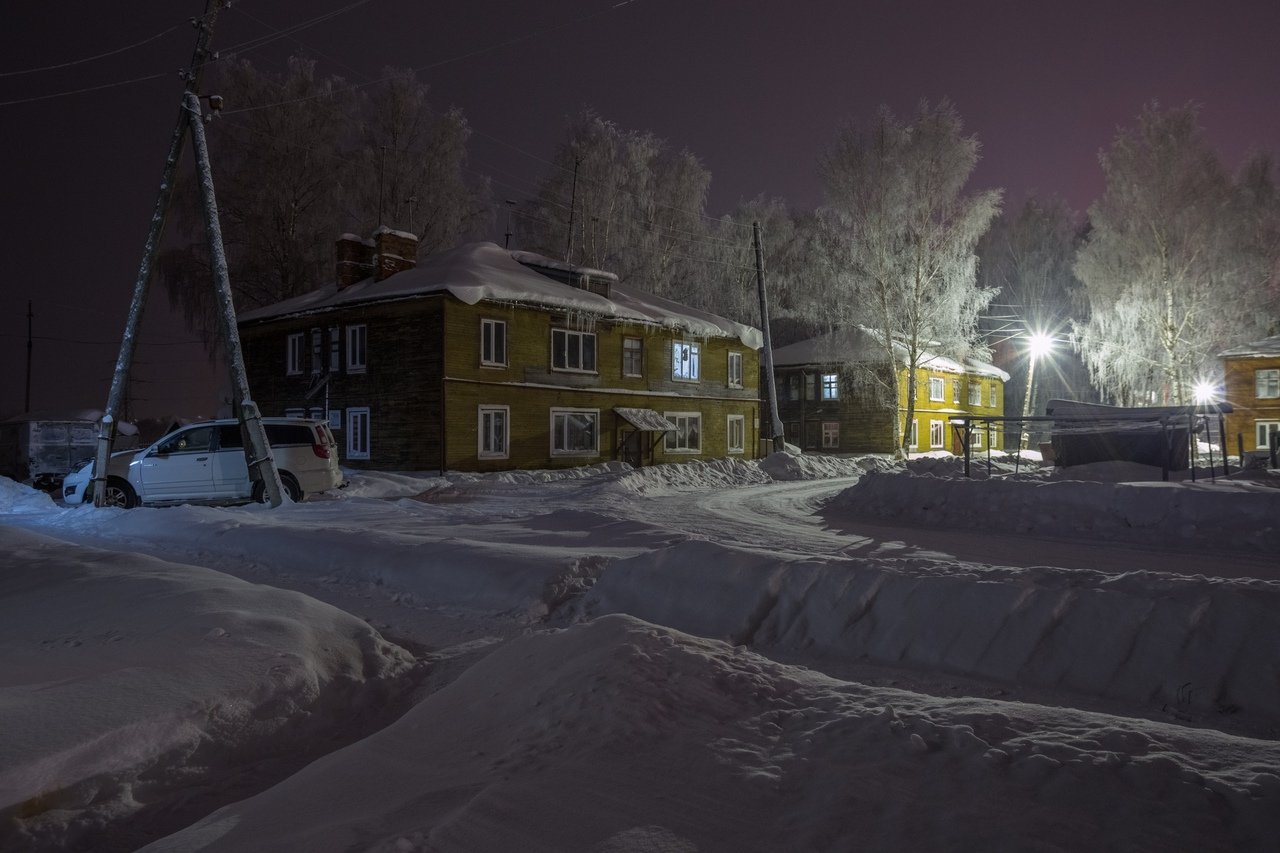 But the pillars would necessary to fix it.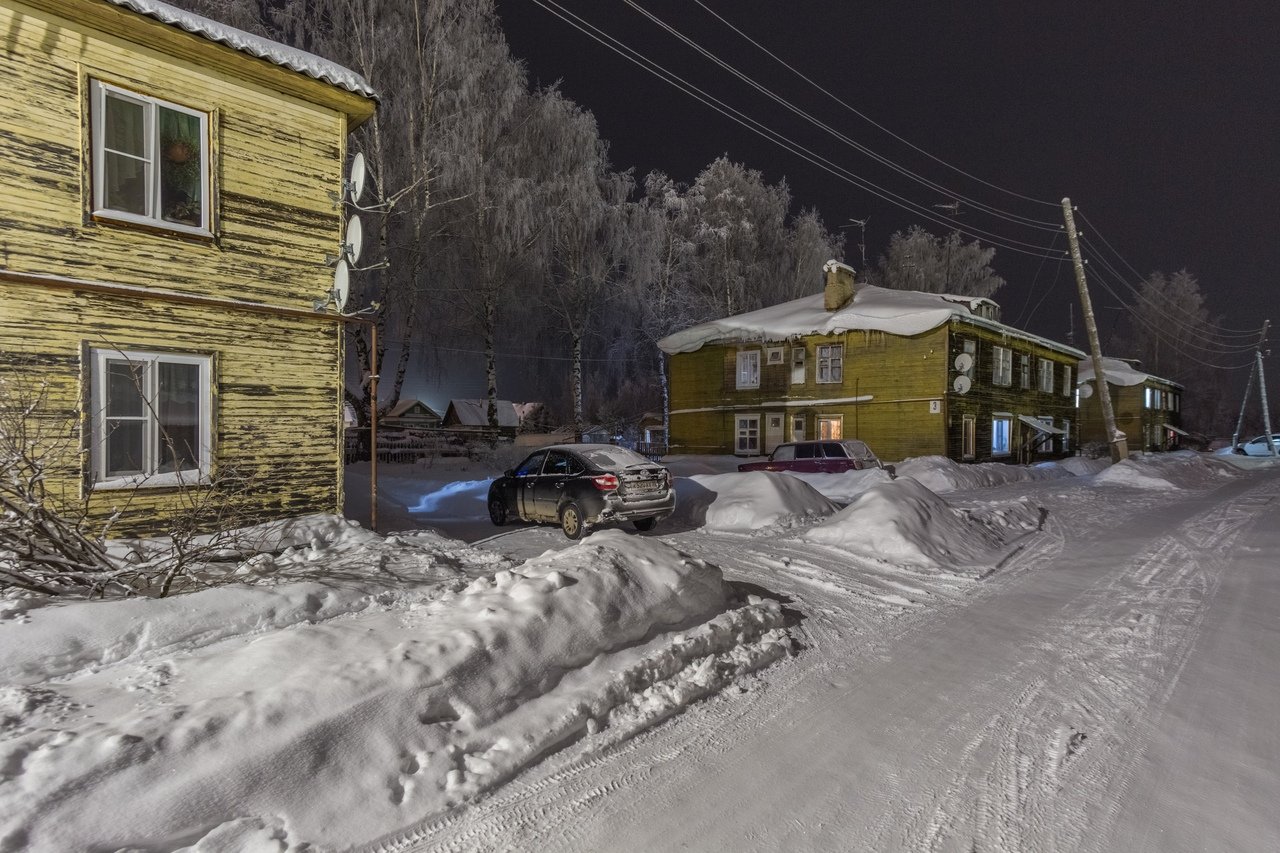 All without exception!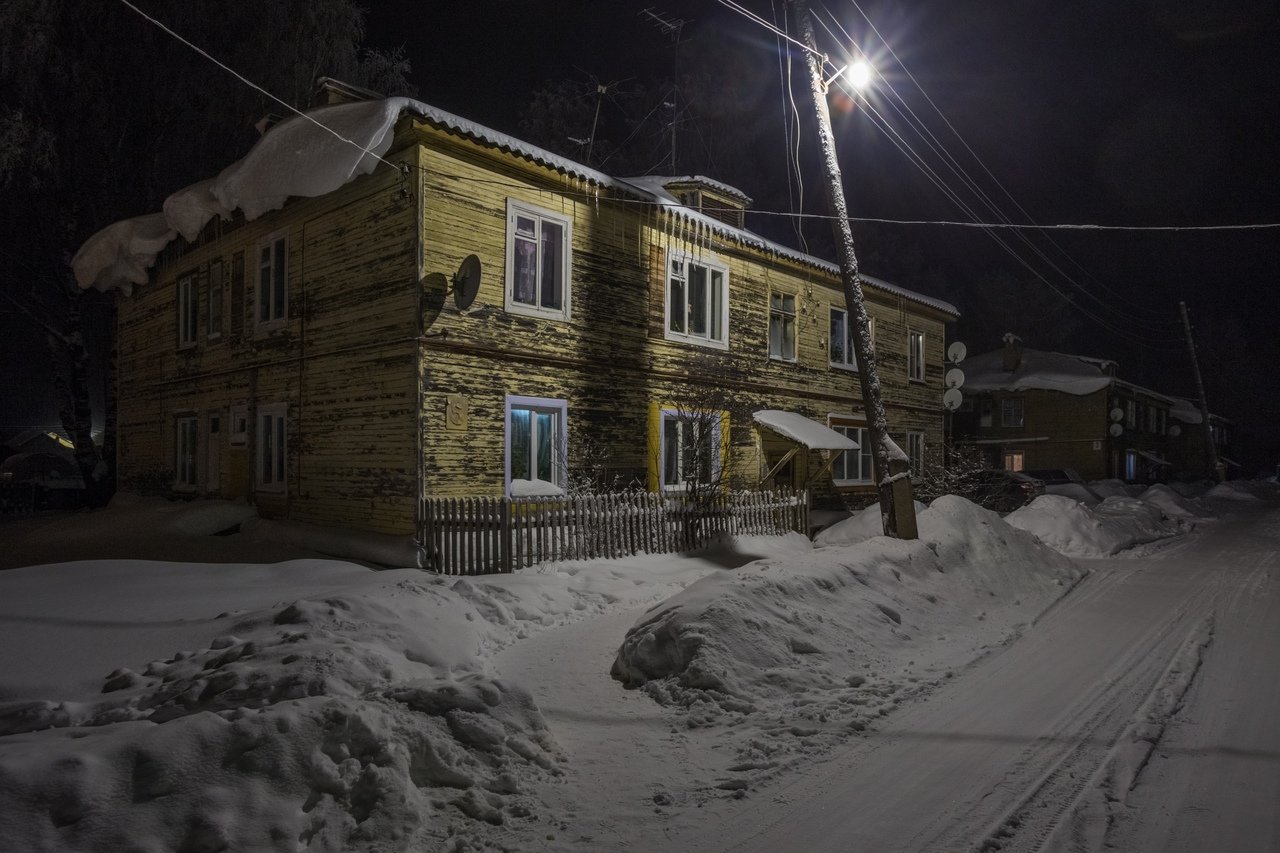 Near the abandoned well there is a wasteland. I suspect that here once stood the same house, but it either burned down or was demolished as dilapidated housing. Although the houses are all about one year of construction.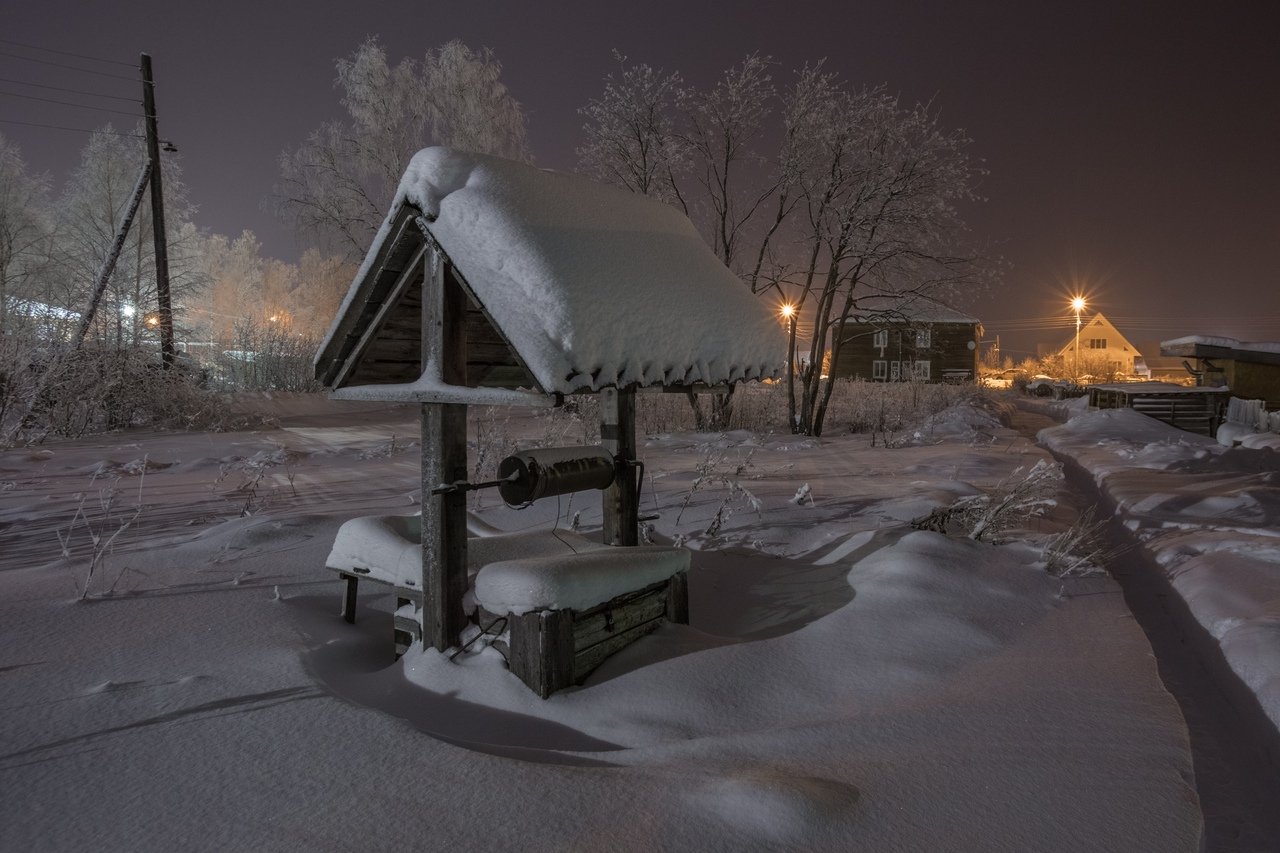 I found in this quarter one atypical barrack with balconies. Balconies look at the main street, from here they are not visible.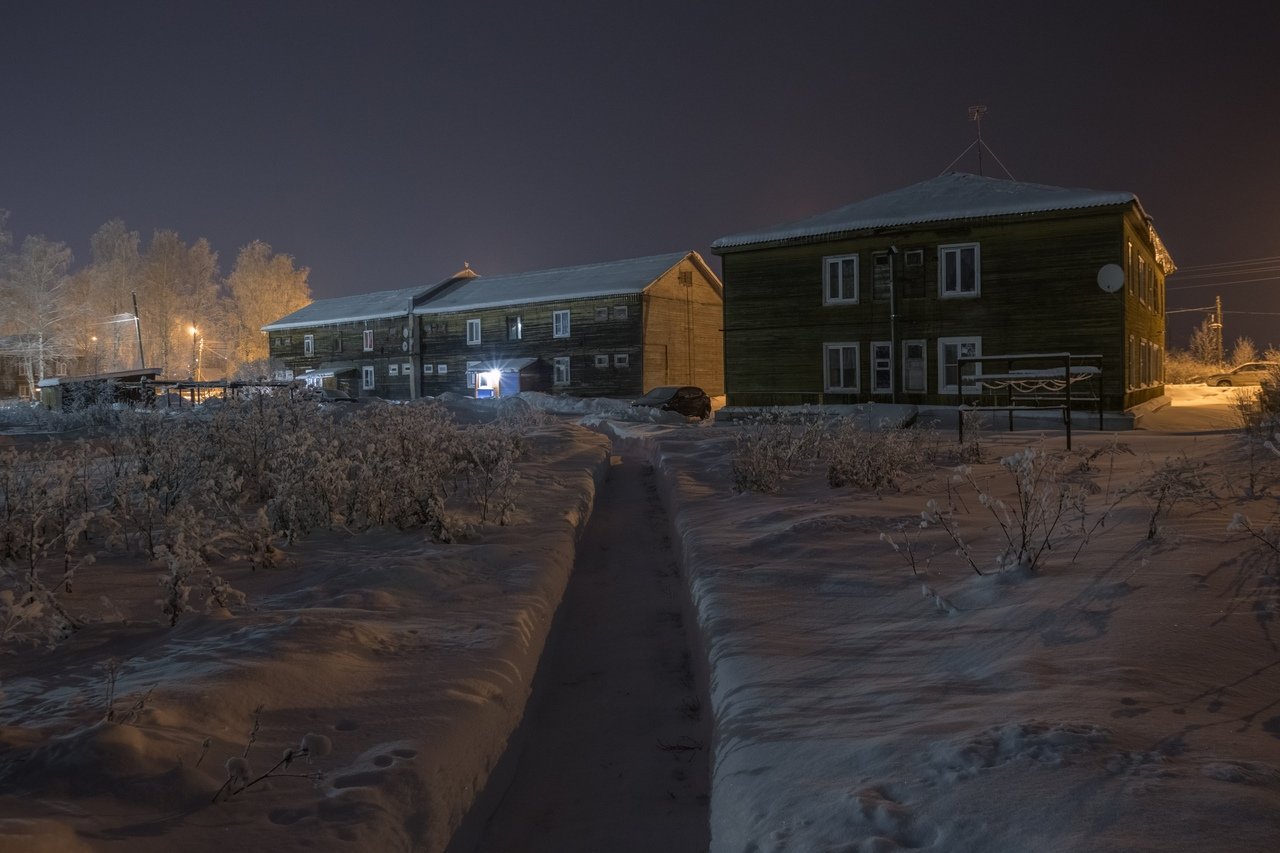 There are driveways everywhere, but there are very few cars here, as in everything Krasavino.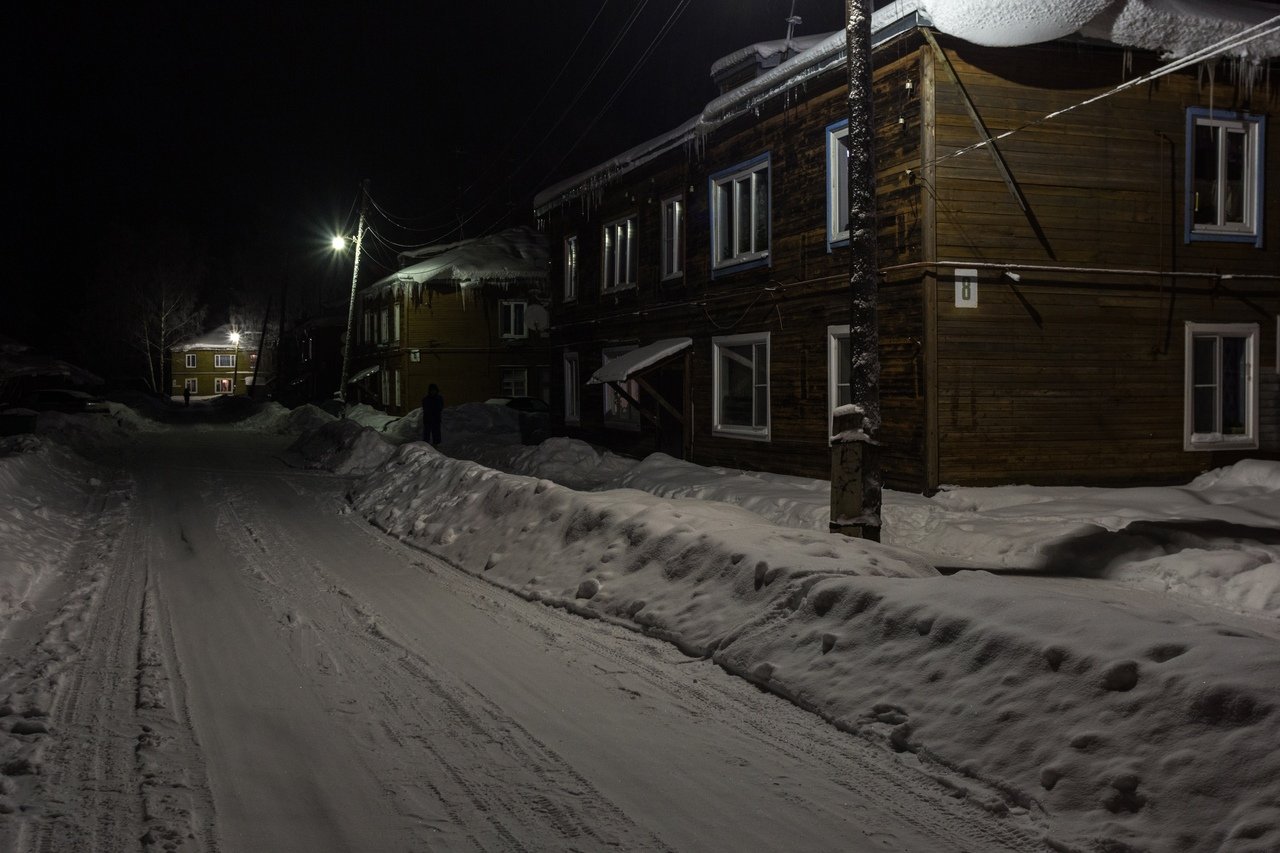 In one of the courtyards palm trees "grow".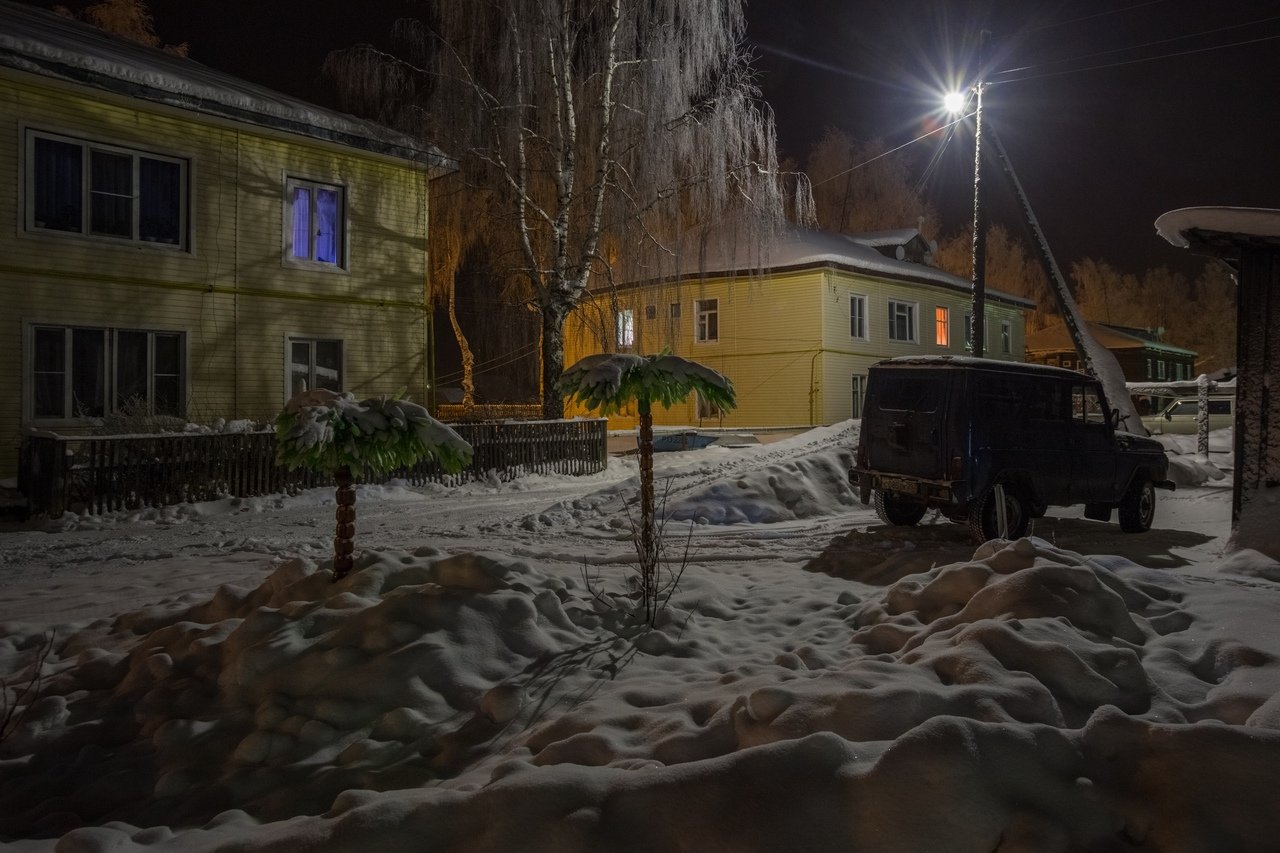 By tradition, I have to show a barn with a length of two houses. There is such!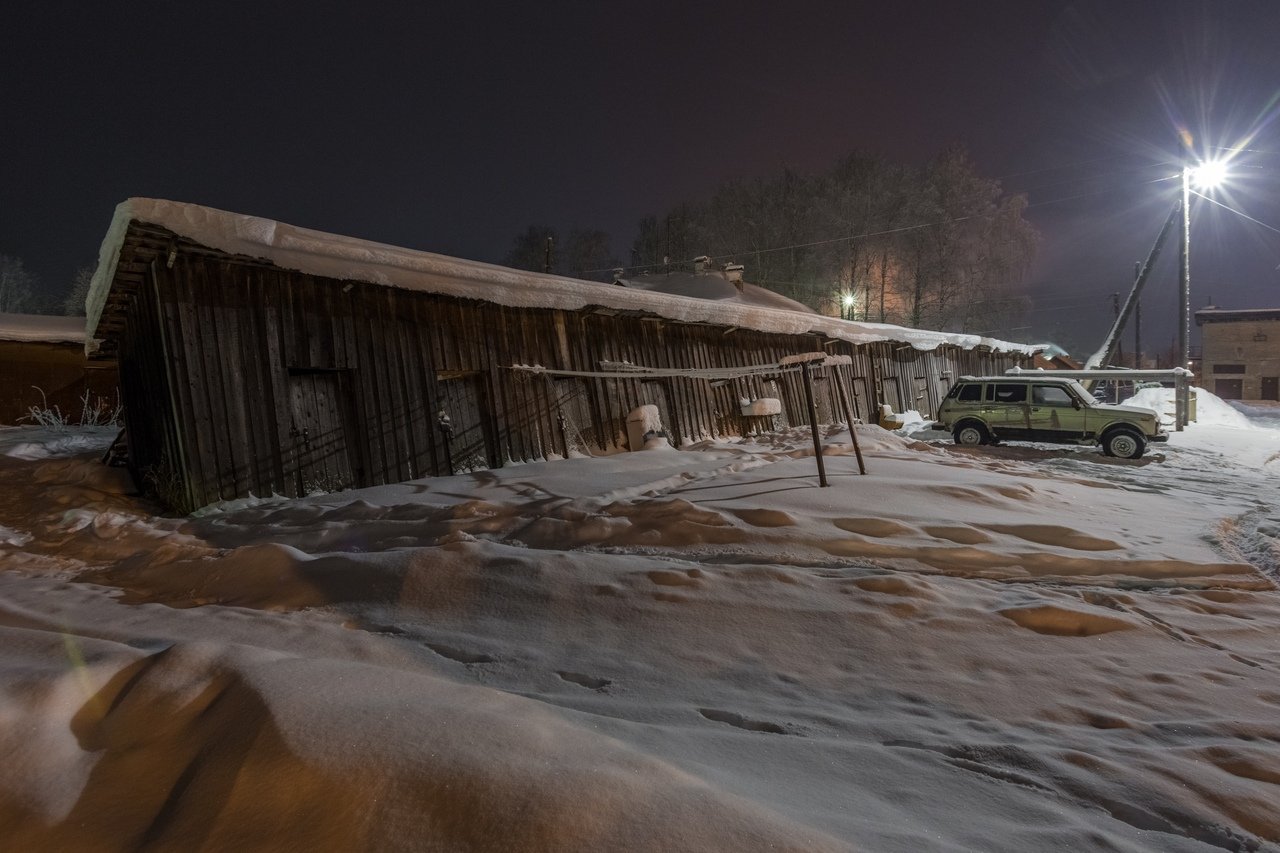 In Maletino cozy and comfortable enough. But after Communal, where the real barracks stand on a height difference, there is no longer a feeling of uniqueness. I have already seen the neighborhood of Maletino in many other places.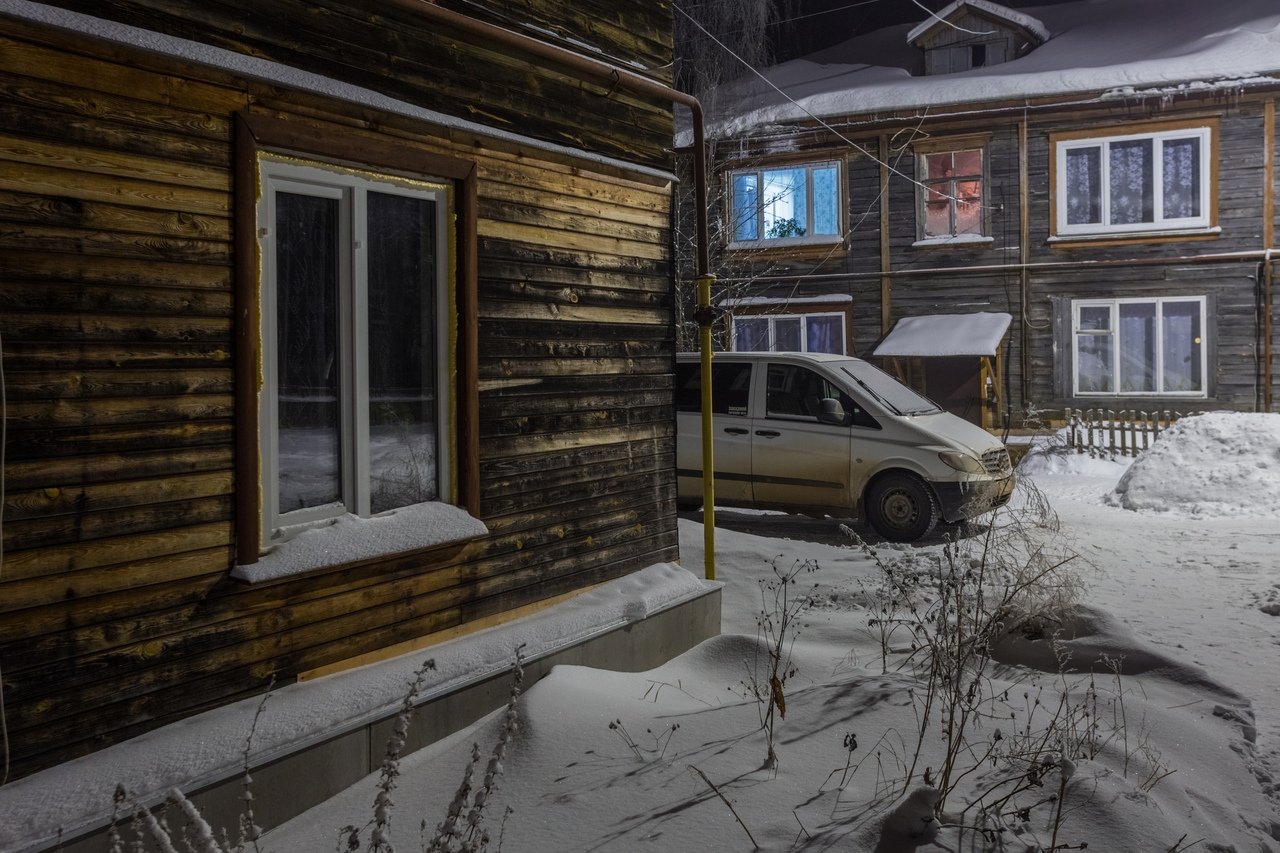 Here everything is as in any village or outskirts of the city of North-West Russia.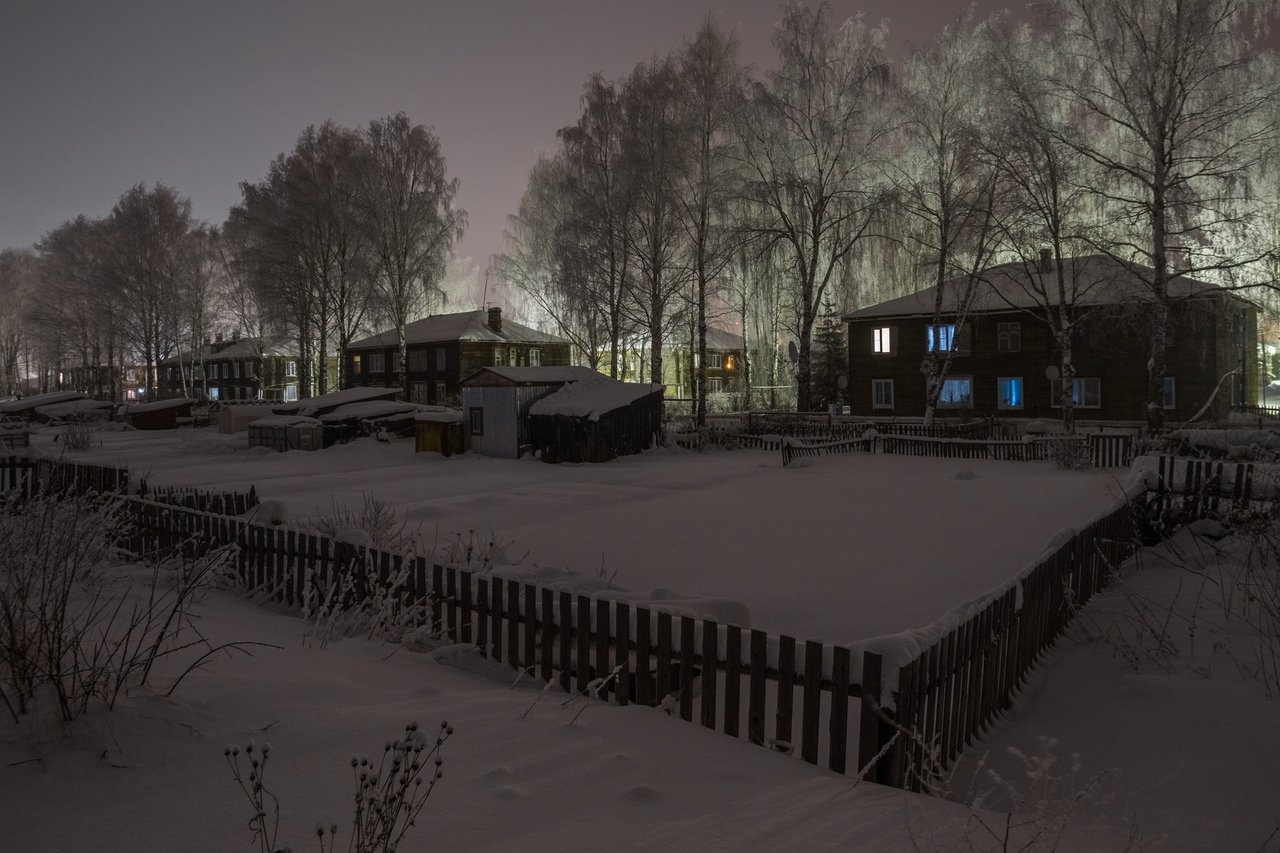 Distinctive features are, but they are minimal and insignificant in value.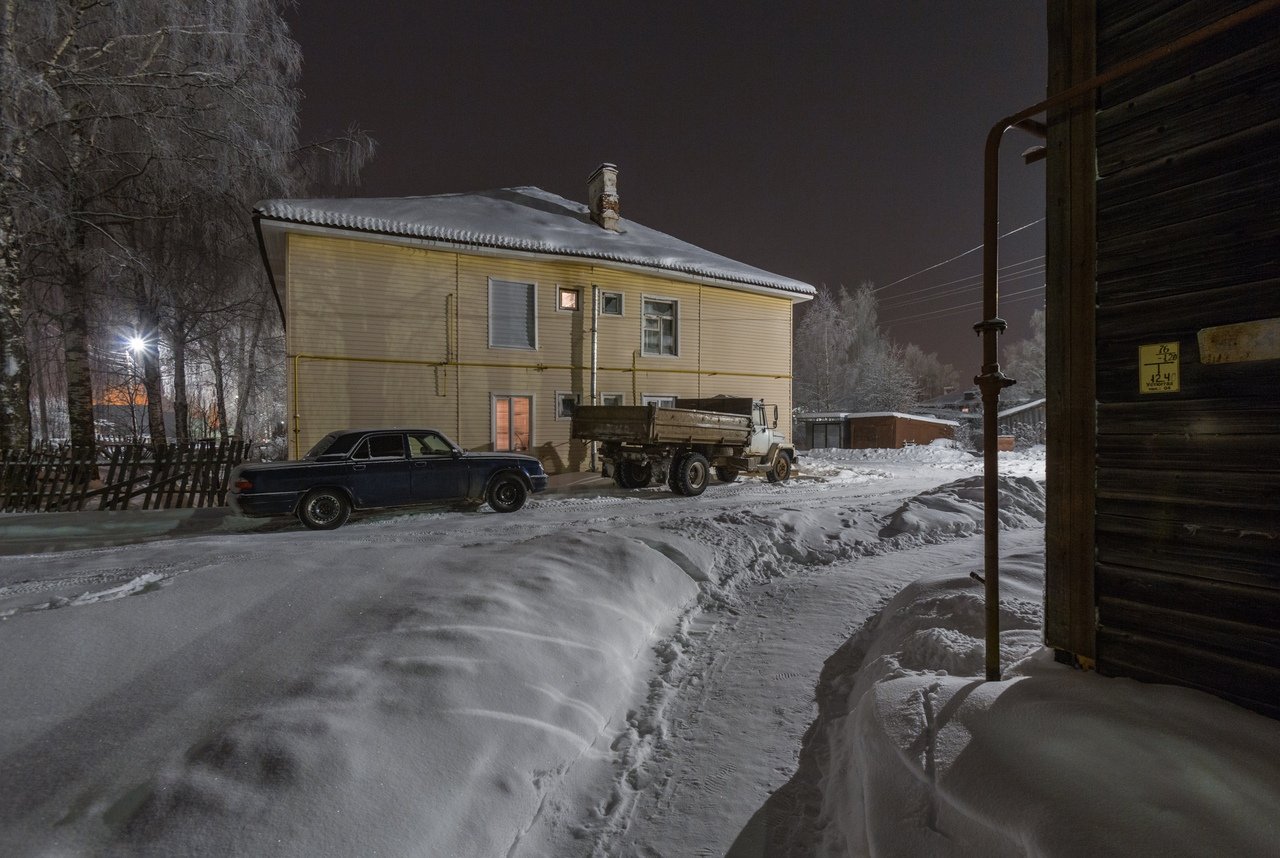 And I went further to study the microdistricts of the city Krasavino. Unique impressions are waiting for me again.
To be continued...