Hello guys, now i know you peeps have been dying to see me blog about new things and upon the several cries of my fans, here i am. Crickets cricketing Anywho, i had been to Ooty for 2 days and a night and let me share my experiences and give you some pointers that'll probably make your stay and visit there a bit better and cheaper. For better pics follow me on insta (fruity_discobiscuit)
Things you should do/take before going there: Some of these points might seem like common sense or something you'll do even without someone telling you but sometimes we decide to overlook these and suffer (like i did).
A) Sweaters and things that'll keep you warm: Needless to say this is a no-brainer, Ooty is cold and me in my infinite wisdom thought one hoodie would be enough for the entire trip and boy! was i wrong.
B) Pre-book your hotels and bus tickets: Ooty being one of the most visited places in South India, you can be sure to see a lotta people there and it'll be in your best interests to pre-book the places and your return tickets a week before you actually go there. I had problems with finding a hotel when i finally reached Ooty and the owners of these hotels or lodges were chargimg anywhere from 1500-8000rs per night. (Tip: If you want to find a cheap hotel find a place which is way from the main Ooty bus stand Ex: Near Ooty lake)
C) Buying Chocolates: Ooty is known for it's homemade chocolates and they are good, taste and cost wise. Usually the shops near the ooty main bus stand charge you 140 per box of chocolates which will contain around 15 pieces of different varieties of chocolates ranging from Butterscotch, Milk and Dark chocolates. (Tip: If you want to buy a lot of boxes of these chocolates then i'd advice you to buy from a place which is a bit far from Ooty EX: The same box of chocolates are sold at 80/box at Dolphins nose)
D) Travelling and Visitng place in Ooty: This is one other thing that i overlooked and suffered for it. Once you reach the main bus stand you'll find a plethora of travel people on your face trying to sell you their travel plans and One day trips. I succumbed to their offers and booked my ticket (Murugan travels : 097424 14449 ) to 8 places that he promised with per person 250rs which seemed promising at the time and it was but the only problem was they didn't let us stay at a place for long as they had a schedule. (Tip: If you're gonna travel in ooty you'd be better off renting a bike Sarvanam: 9942932030) so listed below are the places i visited.
Places to visit in Ooty:
A) Singara tea gardens, Dolphins Nose and Mudumalai Tiger Reserve: Visit these places the moment you reach there! They are located in Coonoor which is 30kms from Ooty. These are the most beautiful places you'll visit in Ooty and will definitely make your day! (TIP: If you are in Mudumalai, you will find two options to explore the Reserve. A Government bus which charges Rs 50/- per head and A Jeep which charges Rs. 300/- which again takes you to the same road so don't be fooled by the jeep take the bus it'll be lighter on your pocket for the same route)
a)Singara Tea gardens: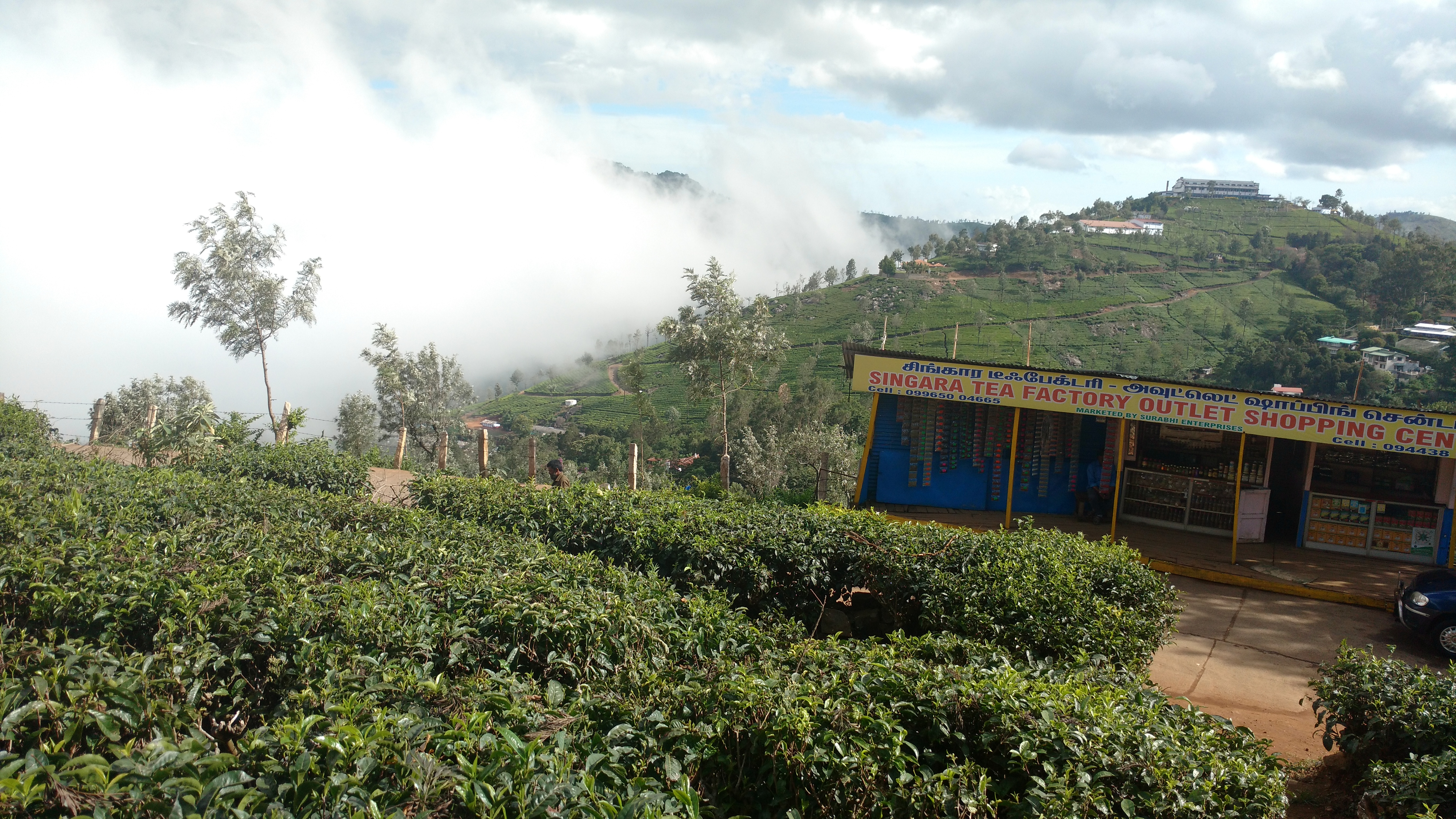 b) Lamb's rock and dolphin's nose viewpoint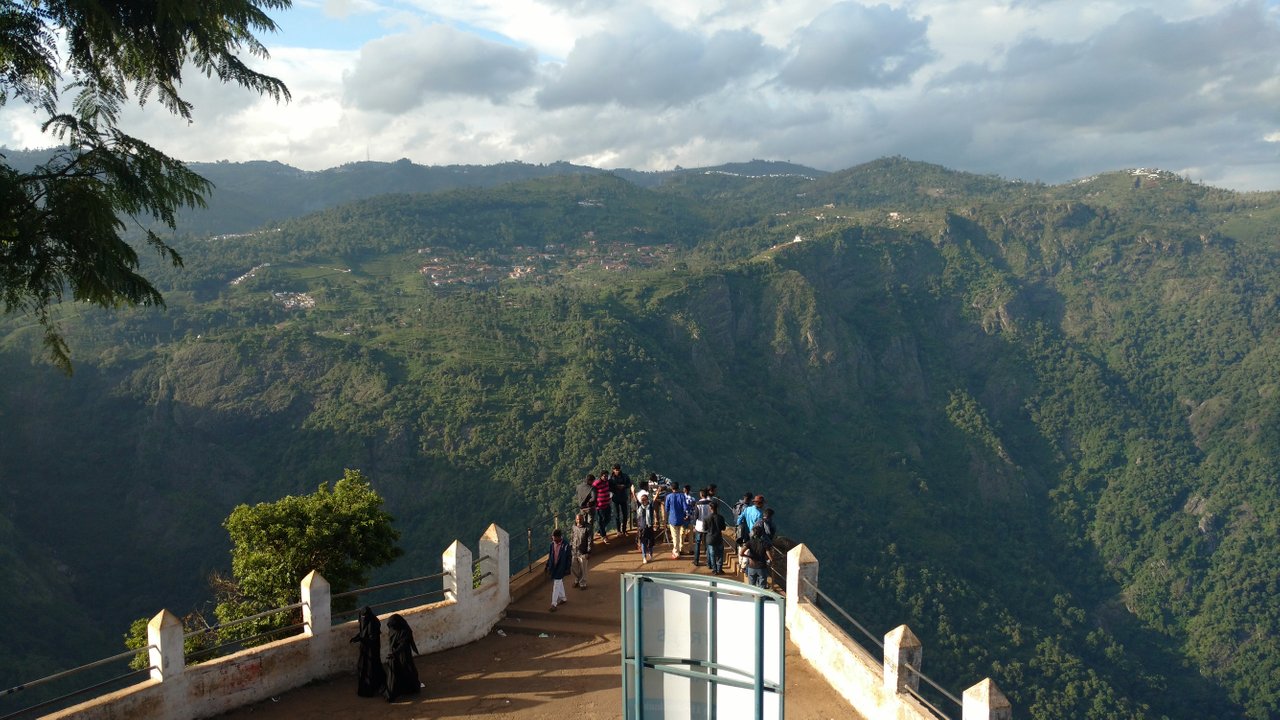 B) Kamraj Sagar Dam: This was the first place i visited on the first day and the place looked pretty with its hills and the scenery and its natural beauty. There were horses on which you could get rides for 100rs or 20rs for a photo on the horse, The bad thing about this place are there Horses, they went around and grazed and pooped everywhere!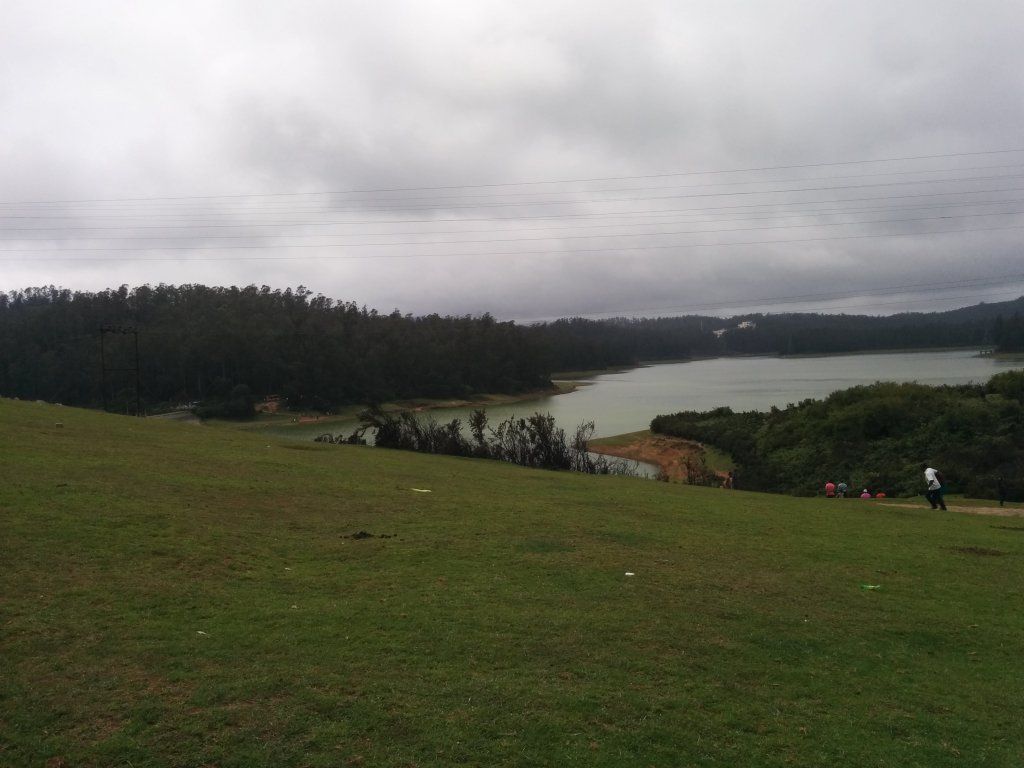 C) Pine forest: A lot of tamil and hindi movies have been shot in this place, it's a PINE place no doubt.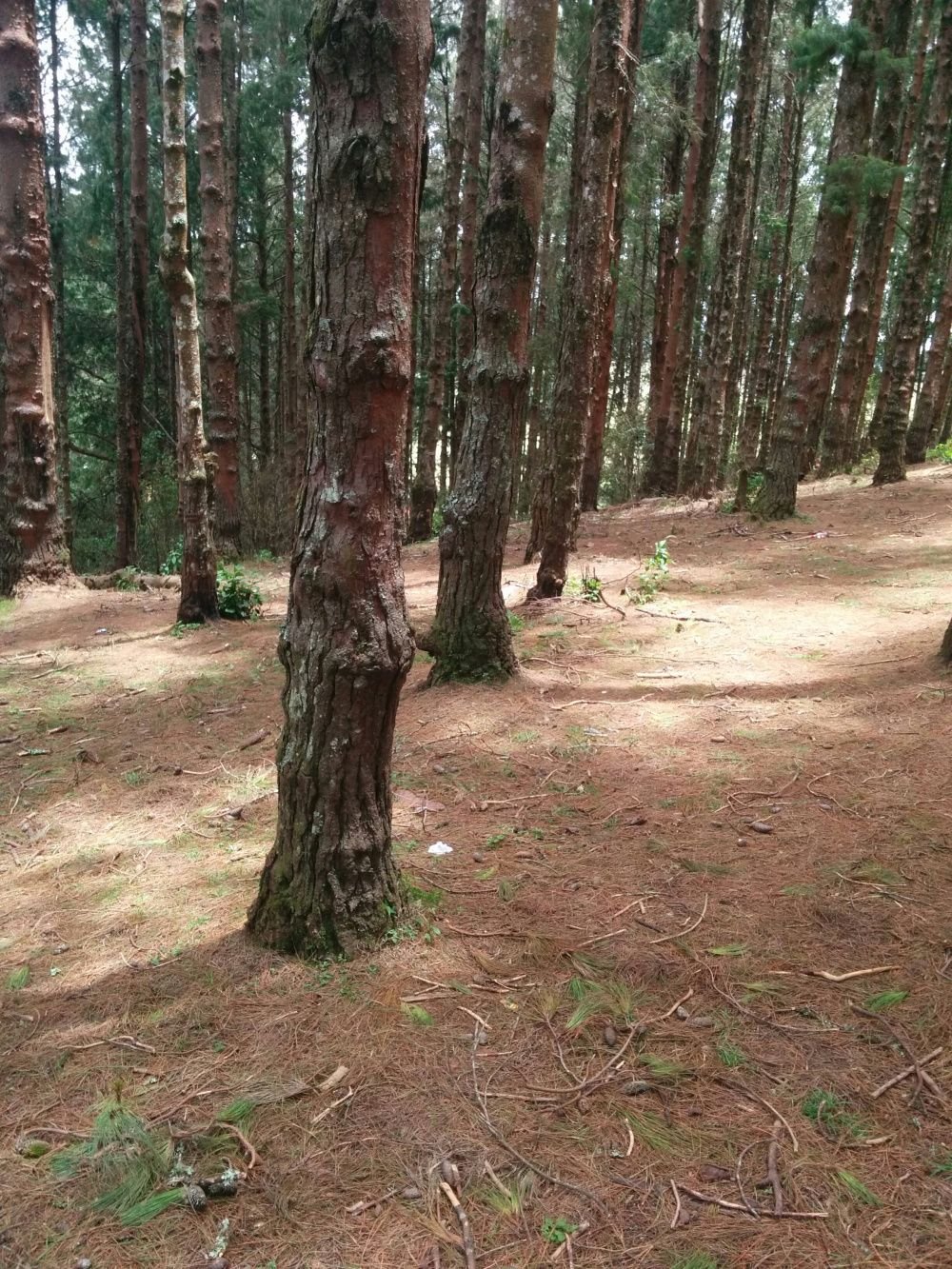 D) 9th mile: Beautiful place with an awesome view of hills and forests.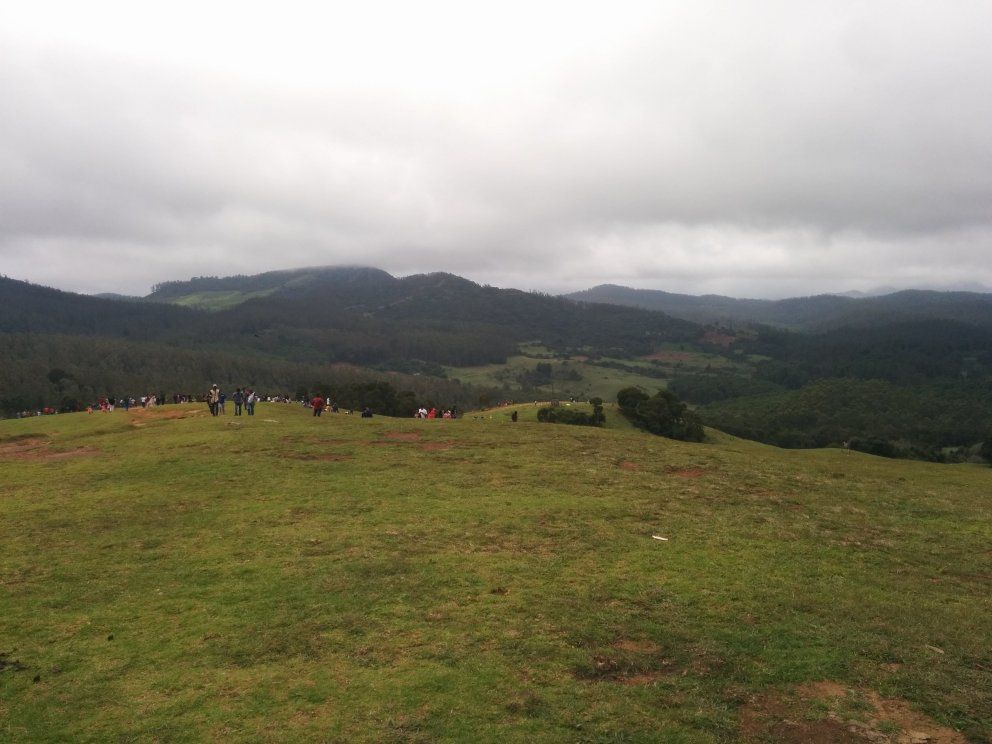 Another one Khaled Meme
E) Ooty train: Goto to the Main railway station at Ooty and see the timings and buy your ticket as fast as you can cos they only give away a limited amount of tickets. If you reach Ooty in the morning get those tickets fast! It's worth it!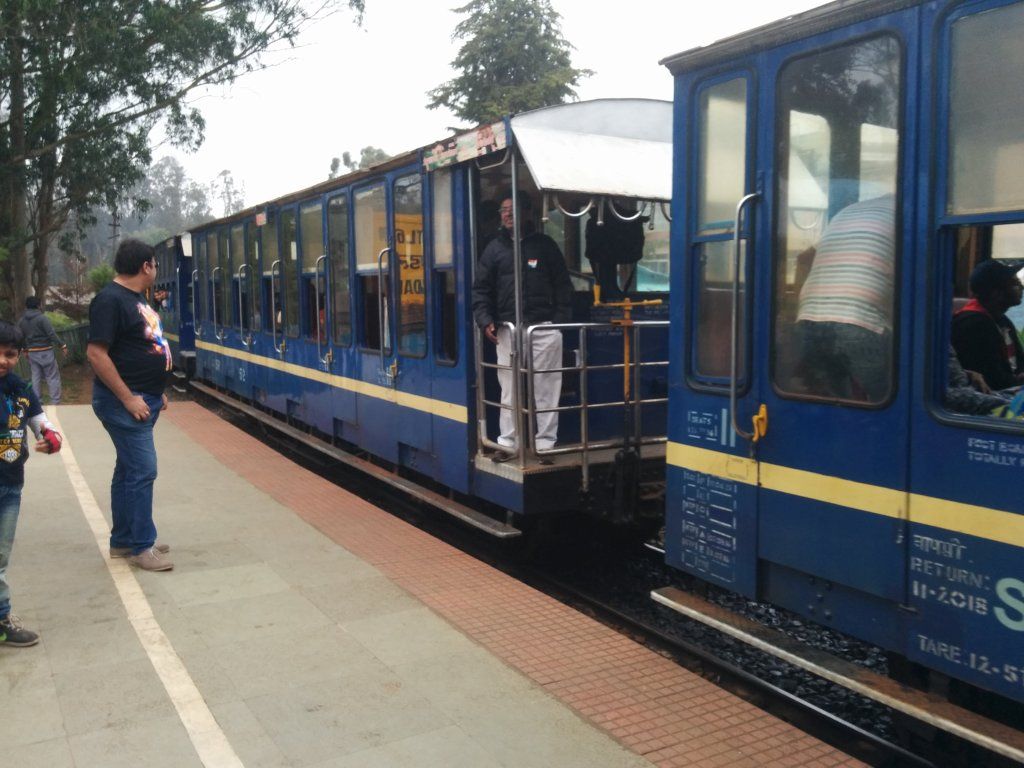 F) Emerald lake: This was the last part of the 250rs trip and we had finally landed up near emerald lake. As you can can tell by the pictures the lake has a emerald hue. There are boat rides available for Rs. 400/- per head which is worth it again if you're in a group! They take you around the mist covered lake and it's awesome!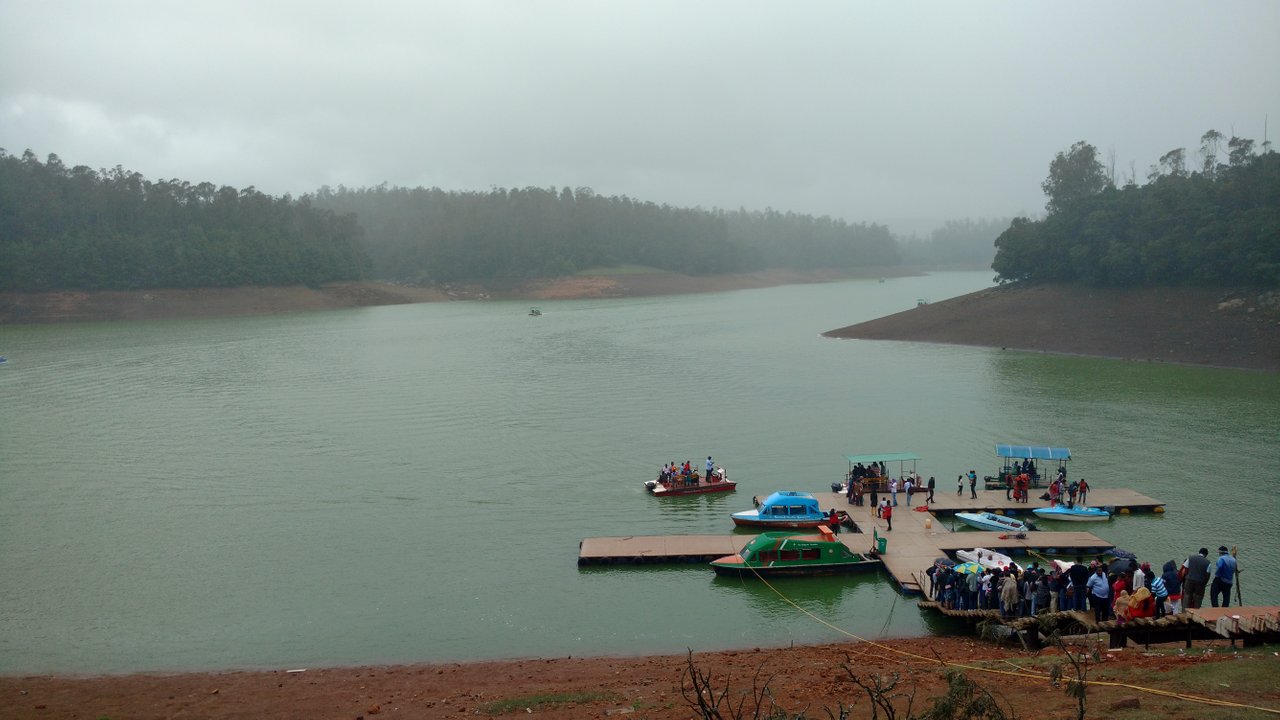 In conclusion, Ooty is an awesome get-away within 300 kms of Bangalore and I urge you to visit it! Beware of the crowds and wear warm clothing to make sure your Bell Peppers don't freeze solid!
( My blog: https://theantisocialhamster.wordpress.com/)