(This post is in continuation to my previous post, Our Last Day in Thailand (Part 1): An elephant with how many heads?)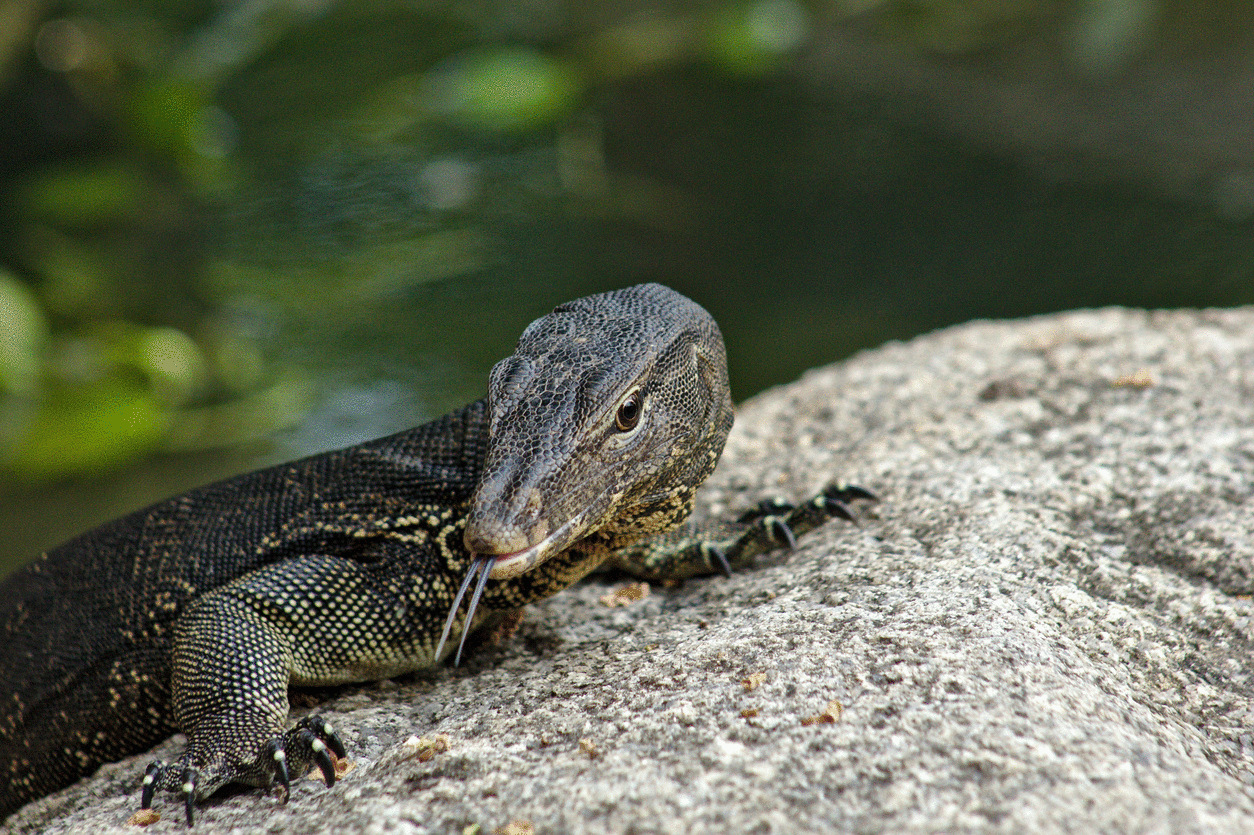 Yes, it is time to say goodbye to Erawan...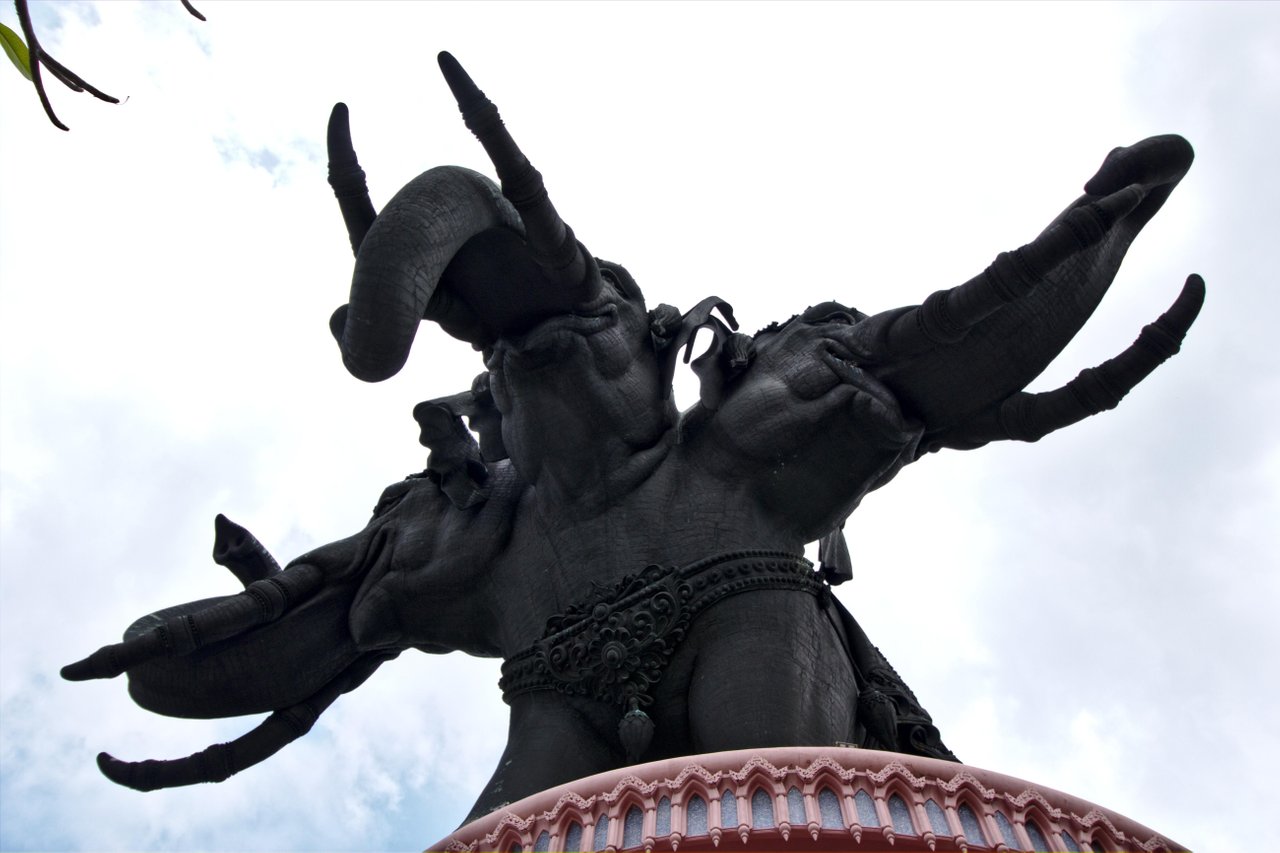 Goodbye Erawan!
...and the Erawan lotus pond...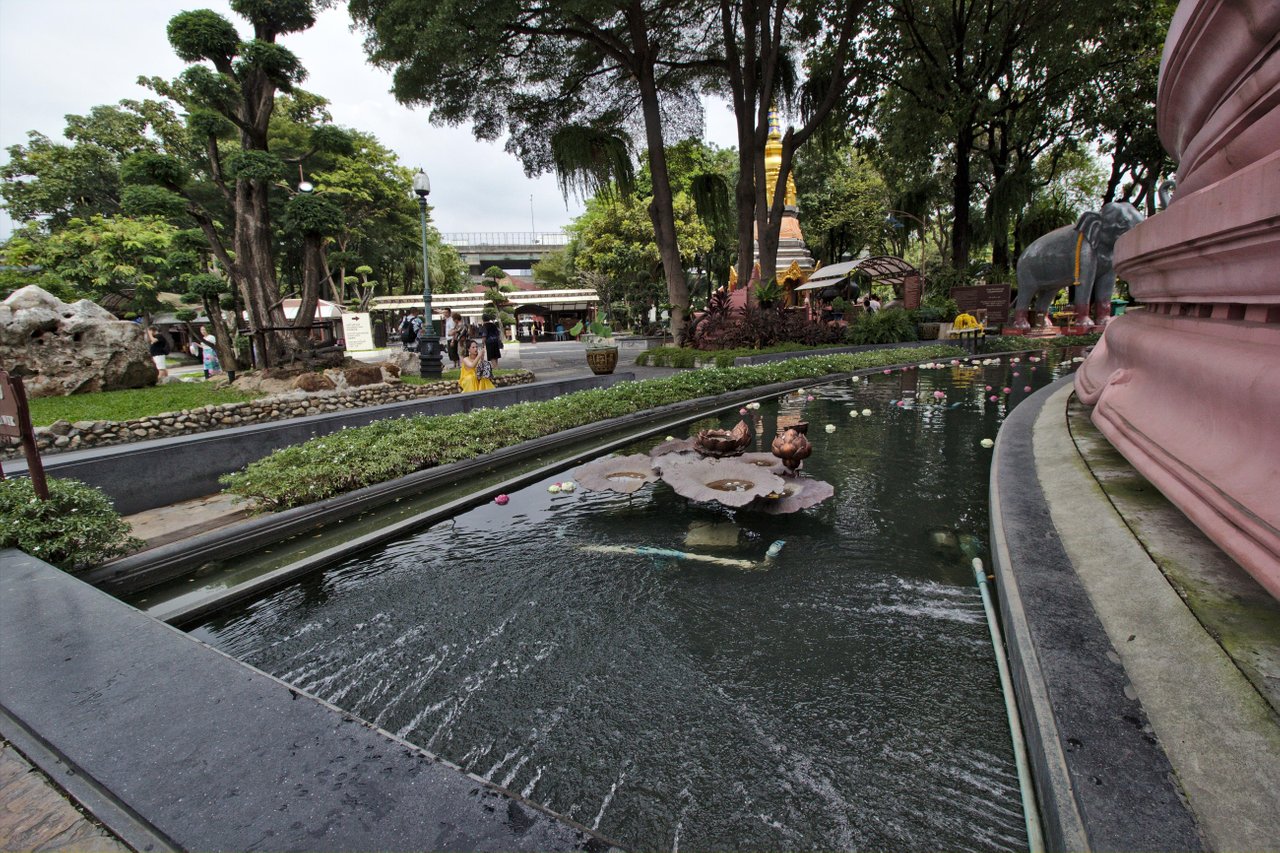 Goodbye lotuses!
...and goodbye to the baby asian water monitor lizard...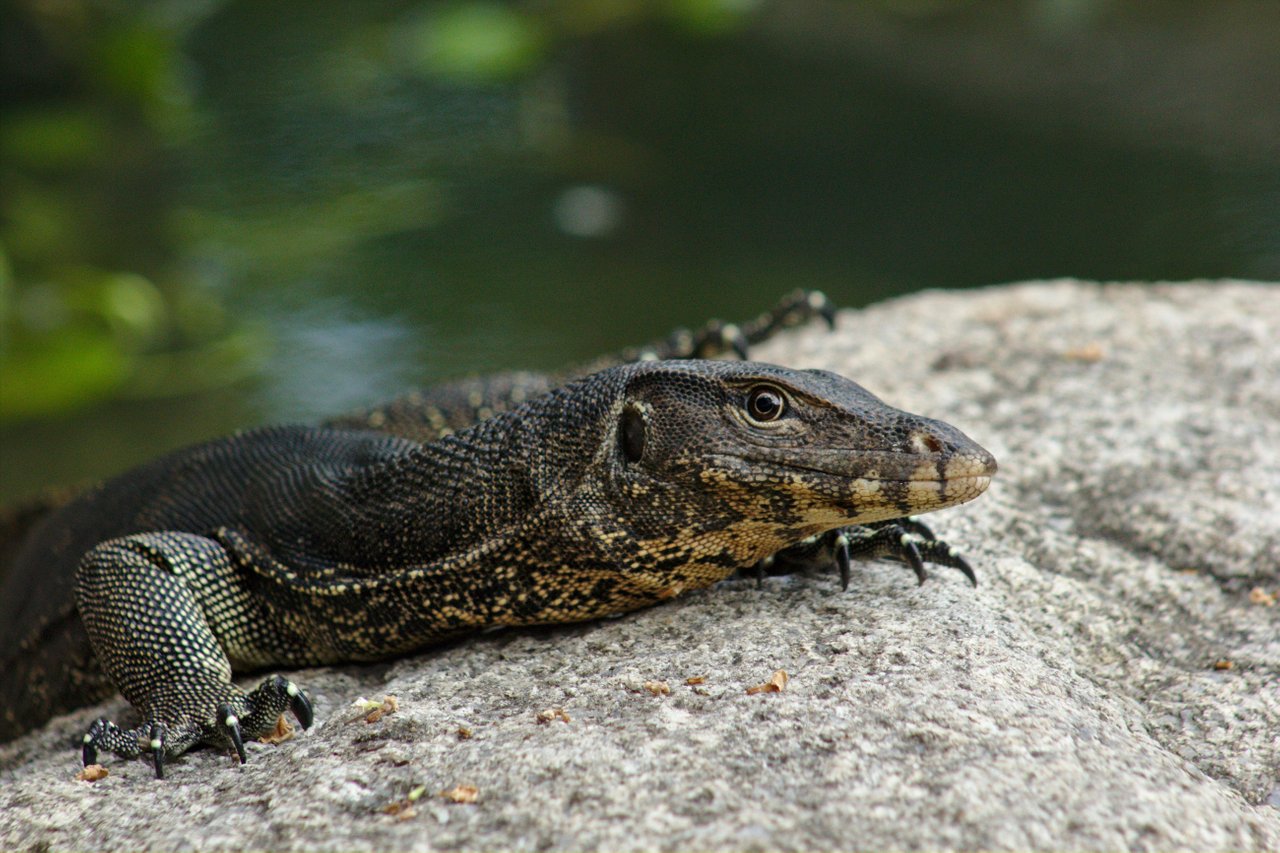 Varanus salvator
Goodbye Lizzie!
First we had some icecream at the museum café, and wondered why we had never seen these cookies where we live, and whether they taste European. Alas we didn't have time for that.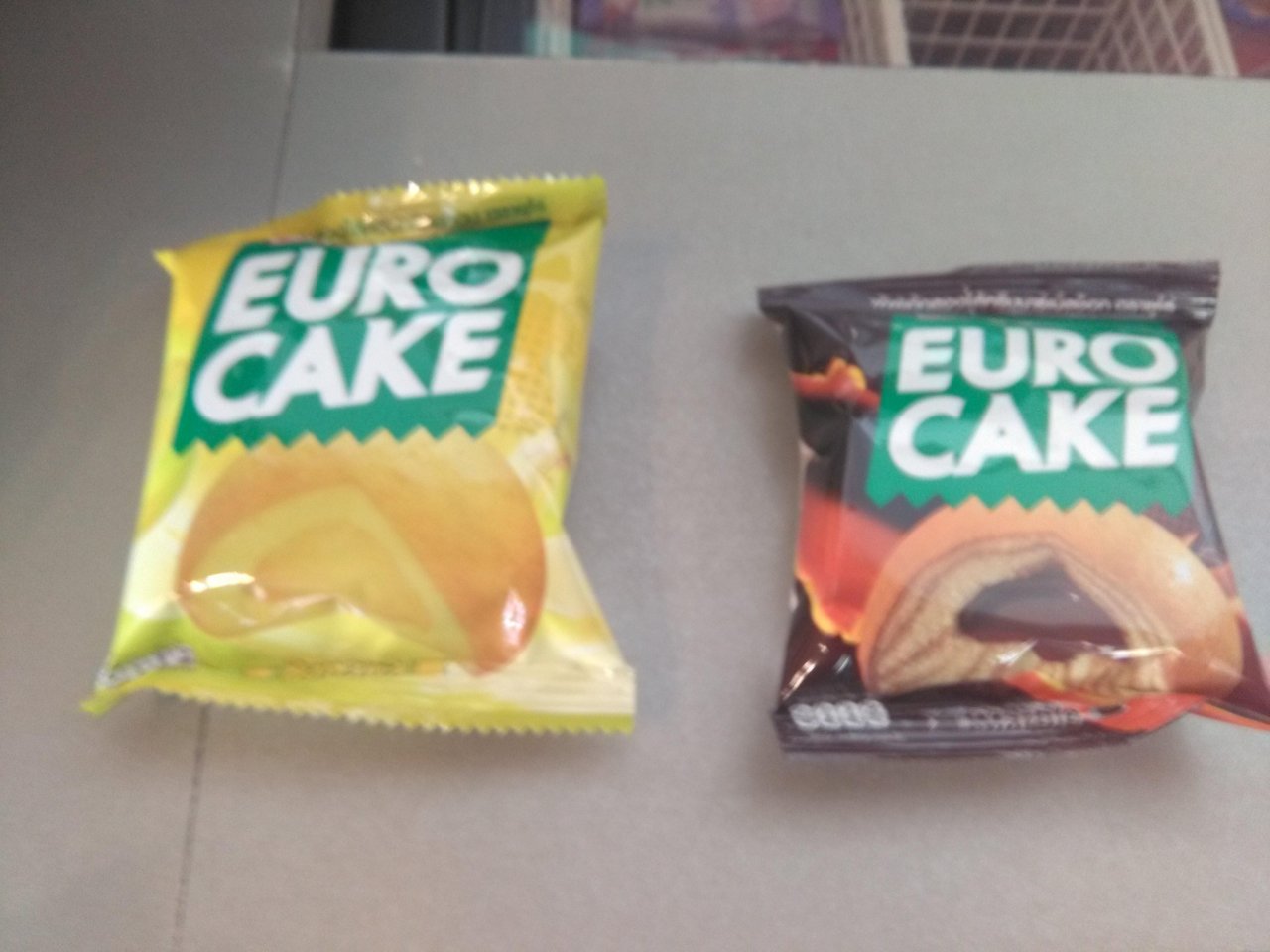 Euro Cake
We were soon off to new adventures!
"Huh, leaving me already?"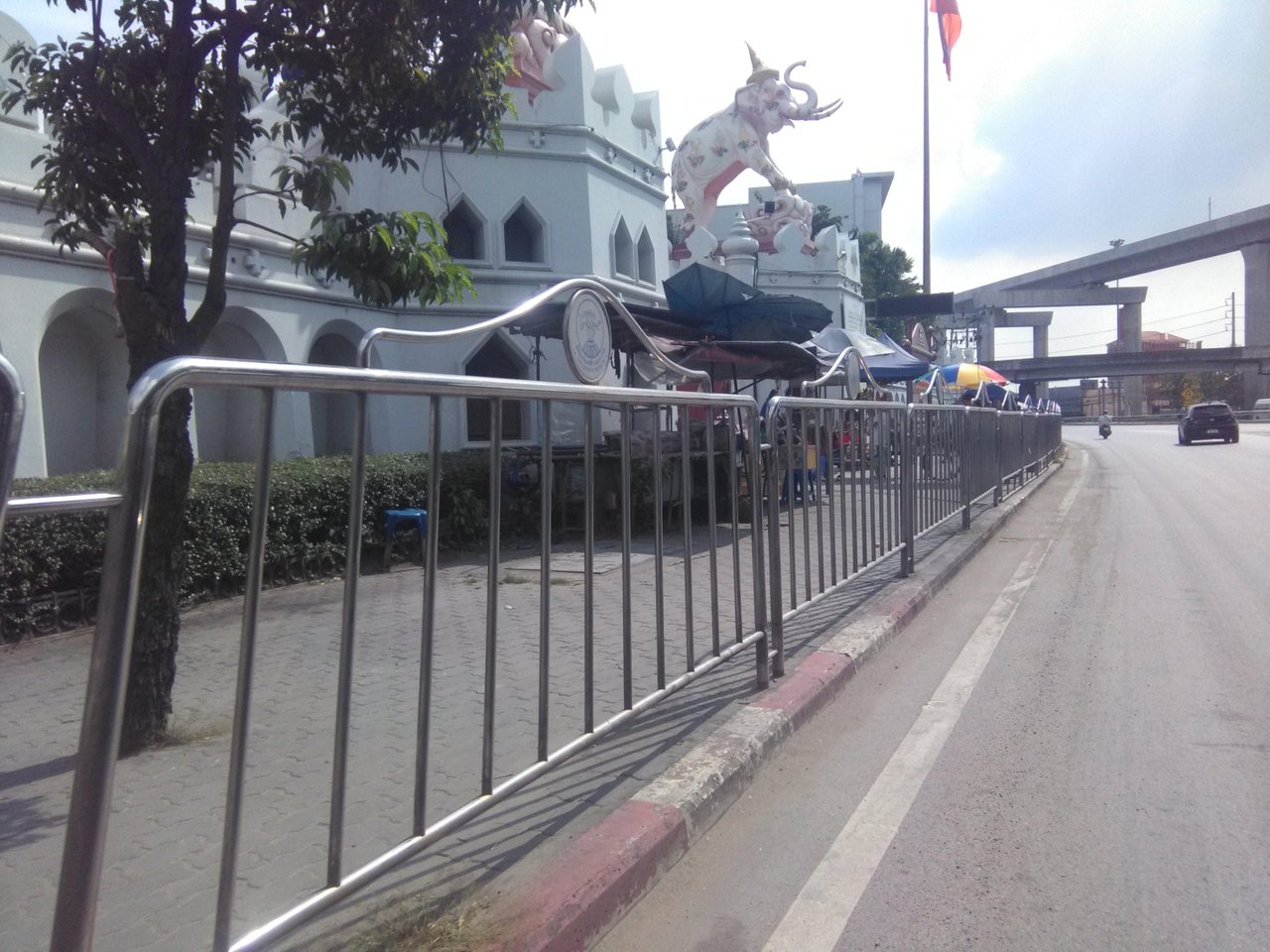 I never got to take photos of the electric TukTuk we left on, for we soon switched vehicles and hopped on one of these nifty community buses that cost us only 8 baht to travel on.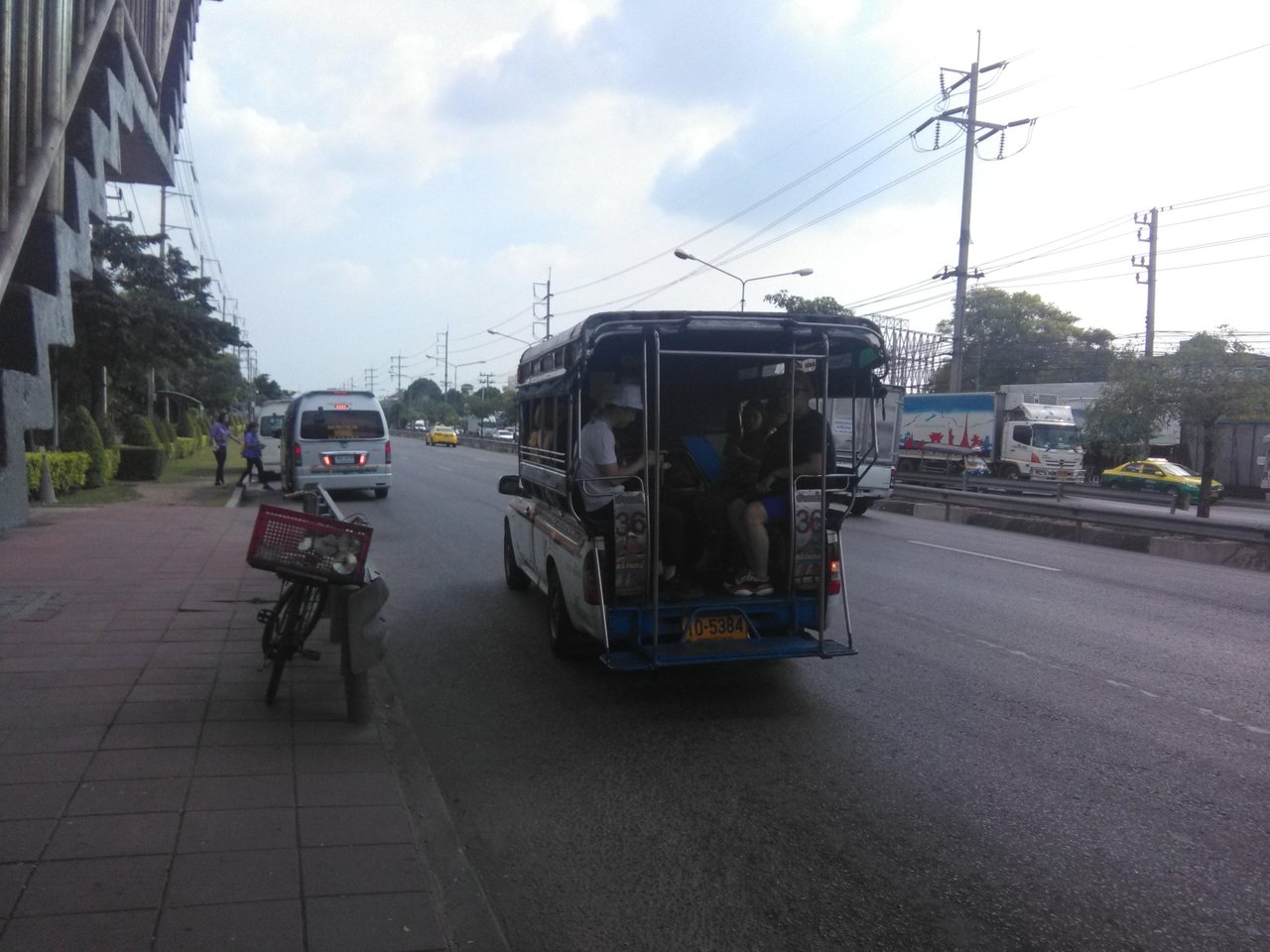 Community bus
Get that? 24 Eurocents can't buy you even a fraction of that trip in Finland! I'm moving to Thailand! (Well I really can't, but it'd be a nice option.)
---
We had a lunch. I forgot to shoot both the lunch and the restaurant though. (It's I think more of @daabi2006's thing, but even he was out of luck, as his camera battery had died, and the sdcard on his smartphone became full too.)
---
Up next, @Kaminchan had a bit of a surprise for us, as we were to take a different kind of a taxi to the next place of interest.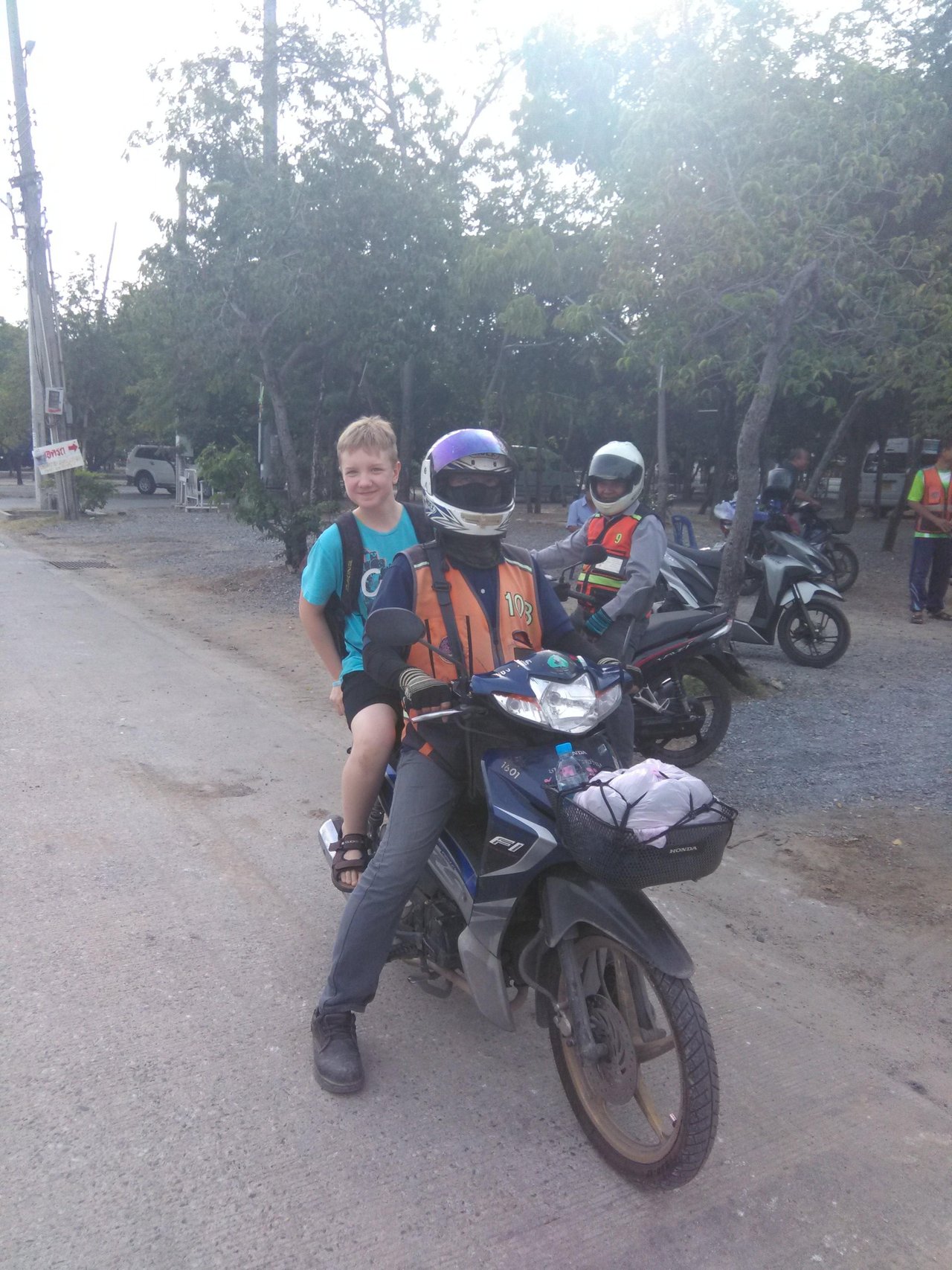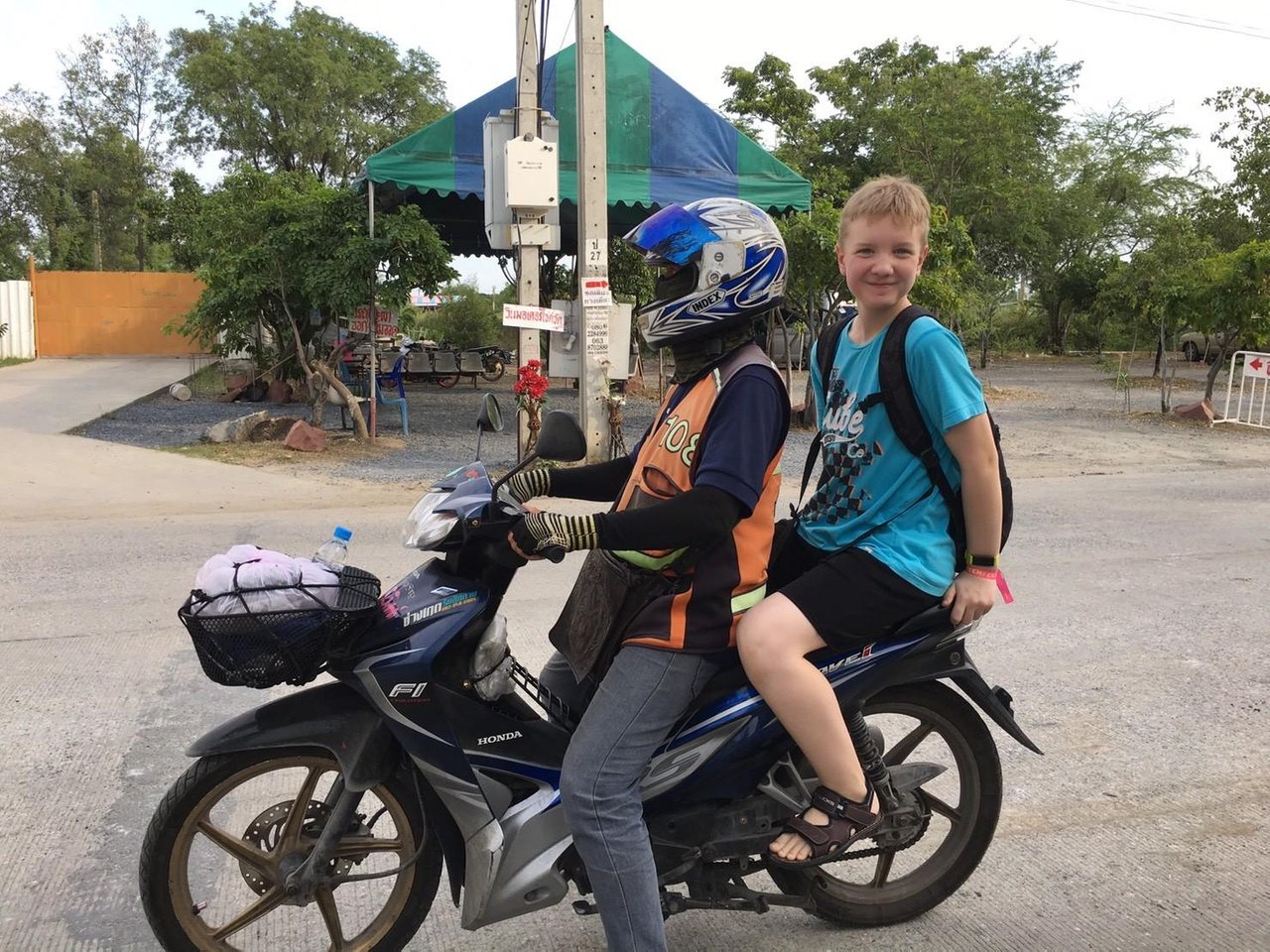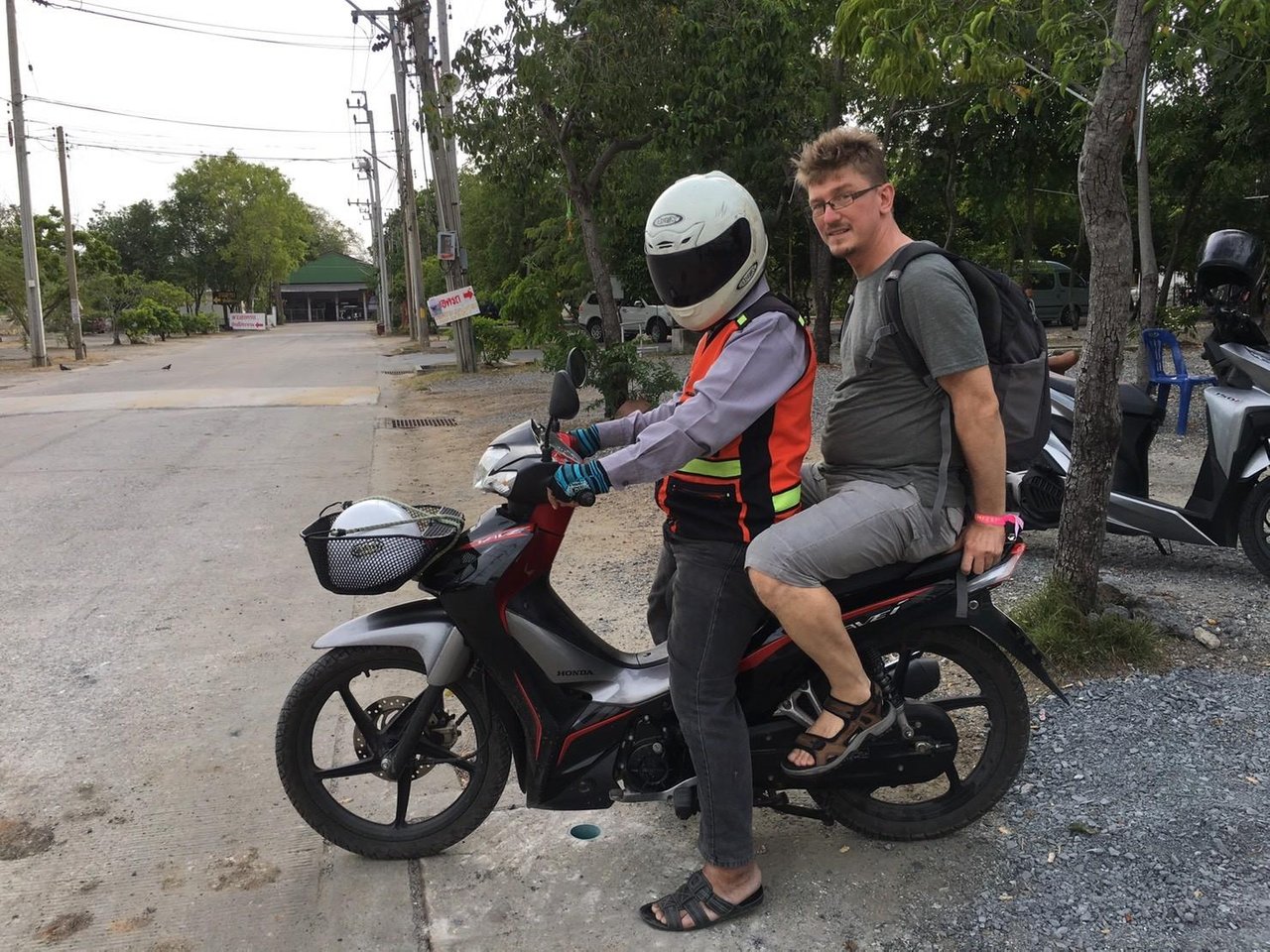 Both photos above courtesy of @Kaminchan.
(Man my smartphone camera sucks compared to the one on her iPhone.)
Yeah, we took a motorbike ride to the next spot! Leo was terrified at first, but everything worked out well in the end. We got a bit of diesel smoke in our faces from a truck though, but that's ok.
The motorbikes were 10 thb per head. That's about 90 eurocents for all of us. Affordable still.
Wat Asokaram
Kaminchan took the next three photos: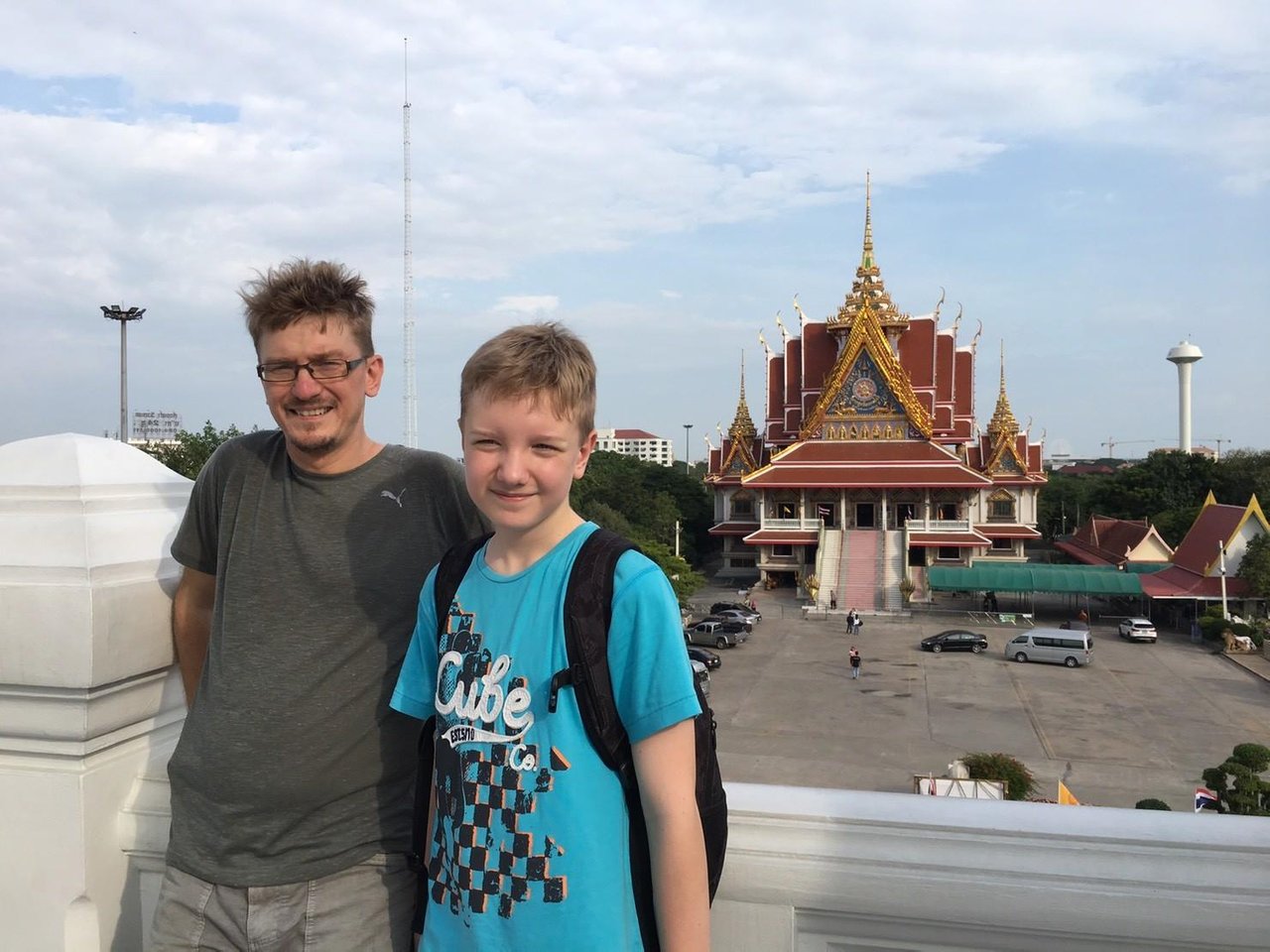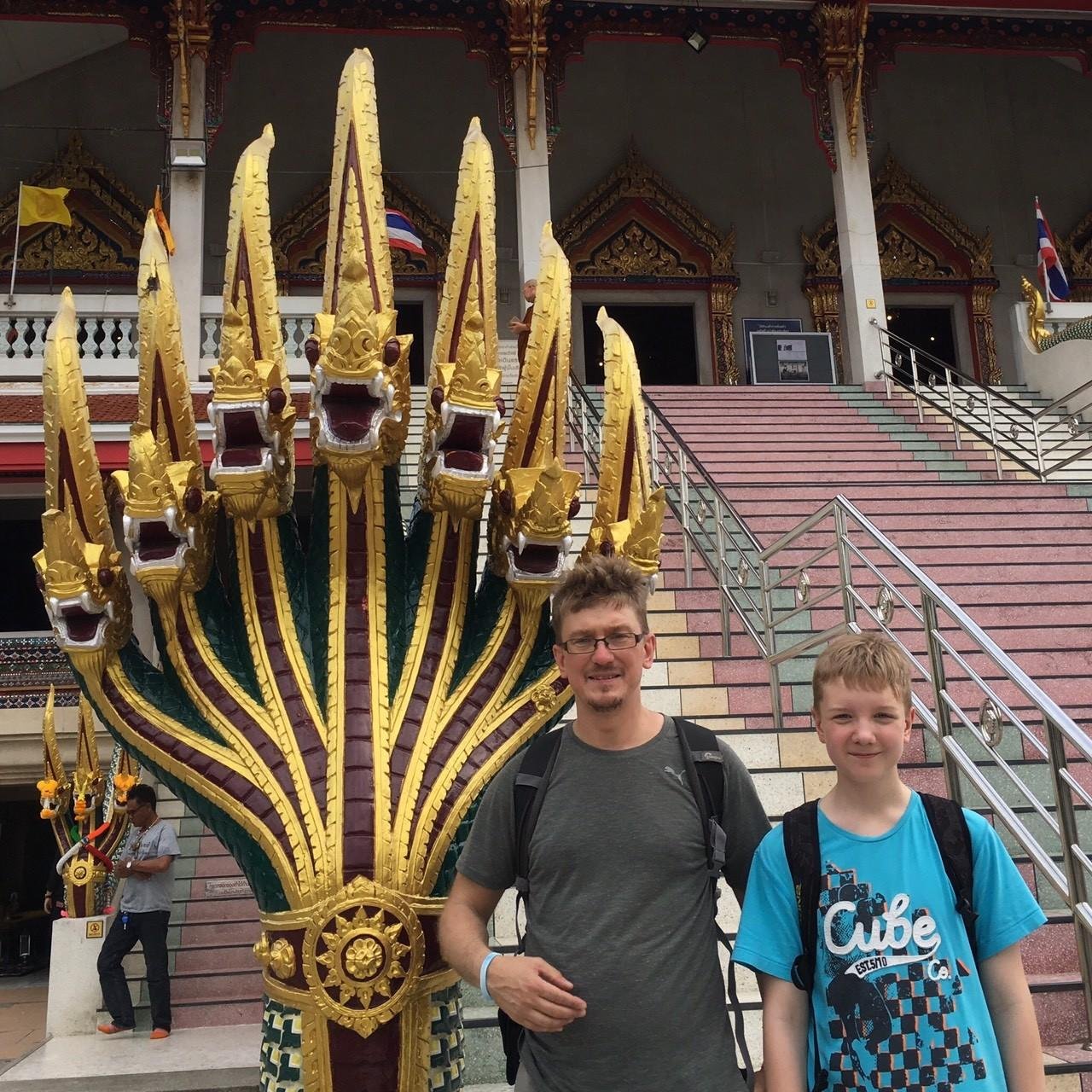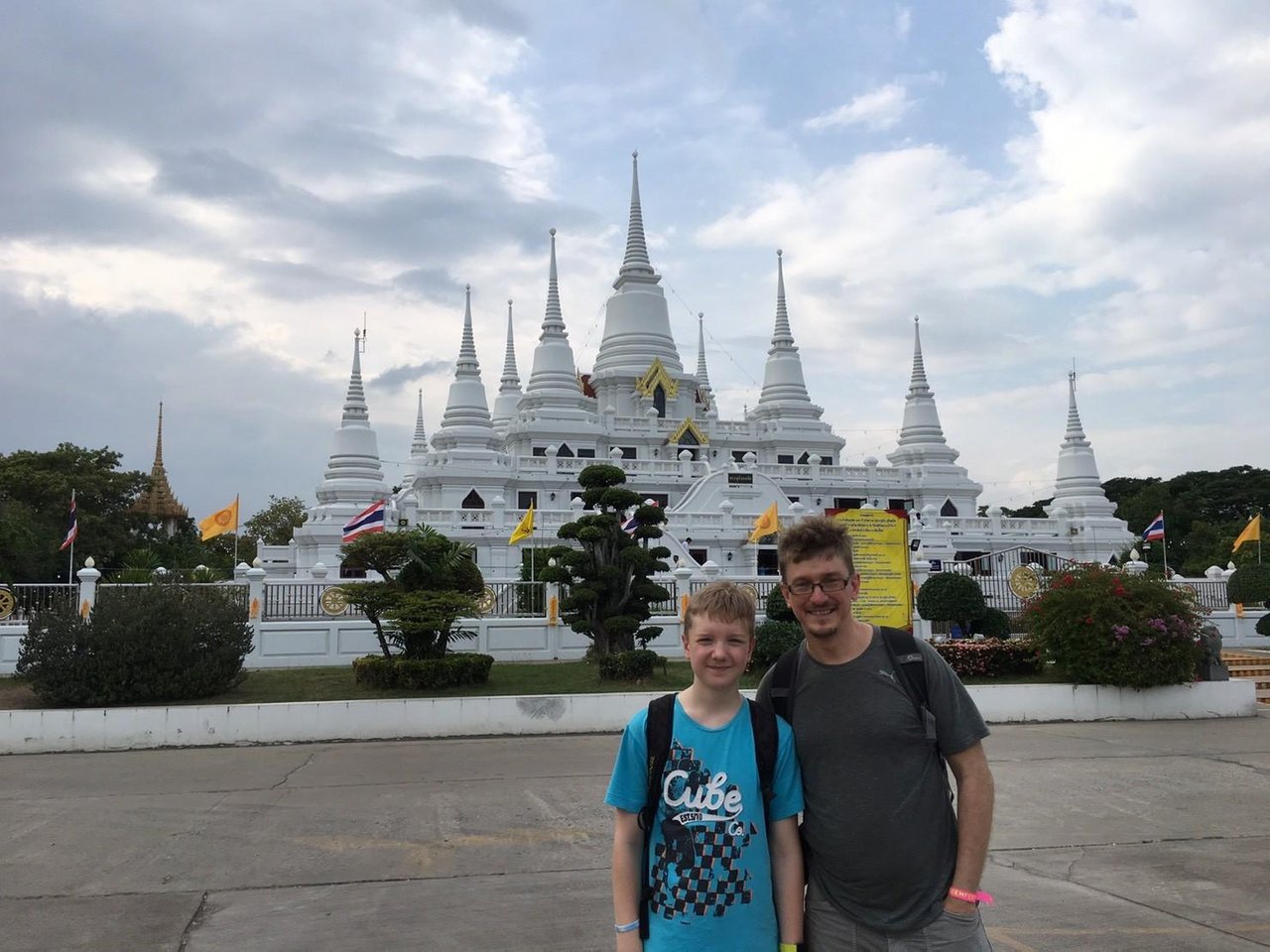 Wat Asokaram, seems to be where we were, according to Google image search. I never caught the name of the place from what we talked about it.
It is not a place where you would normally find yourself, as as we heard from @Kaminchan, tourists are generally not welcome there. When asked about it, she said we were guests, not tourists.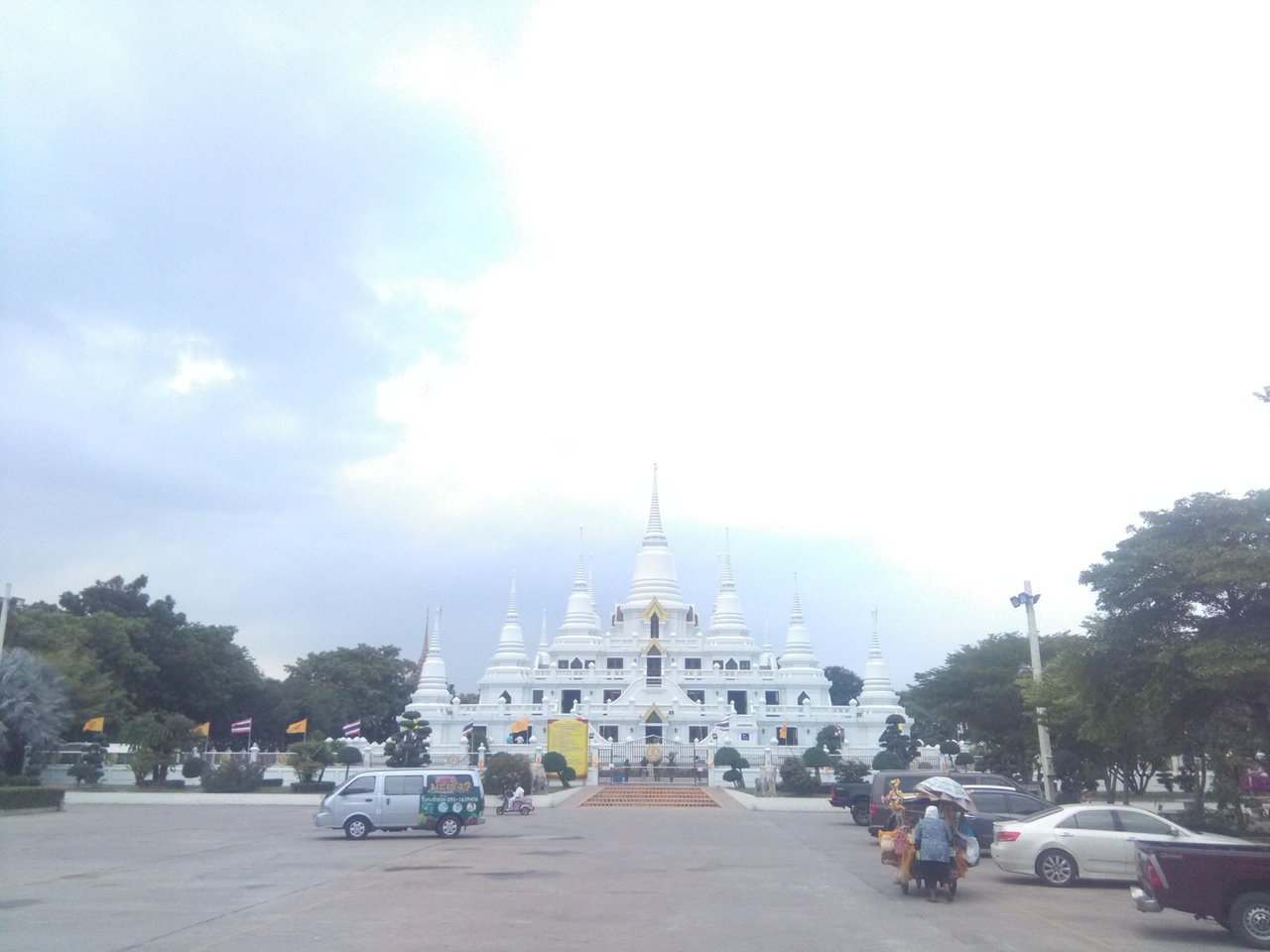 Anyhow, it seems that the temple is still known by many who travel to Thailand, and since it is a very photogenic place, the Internet is teeming with photos from Wat Asokaram.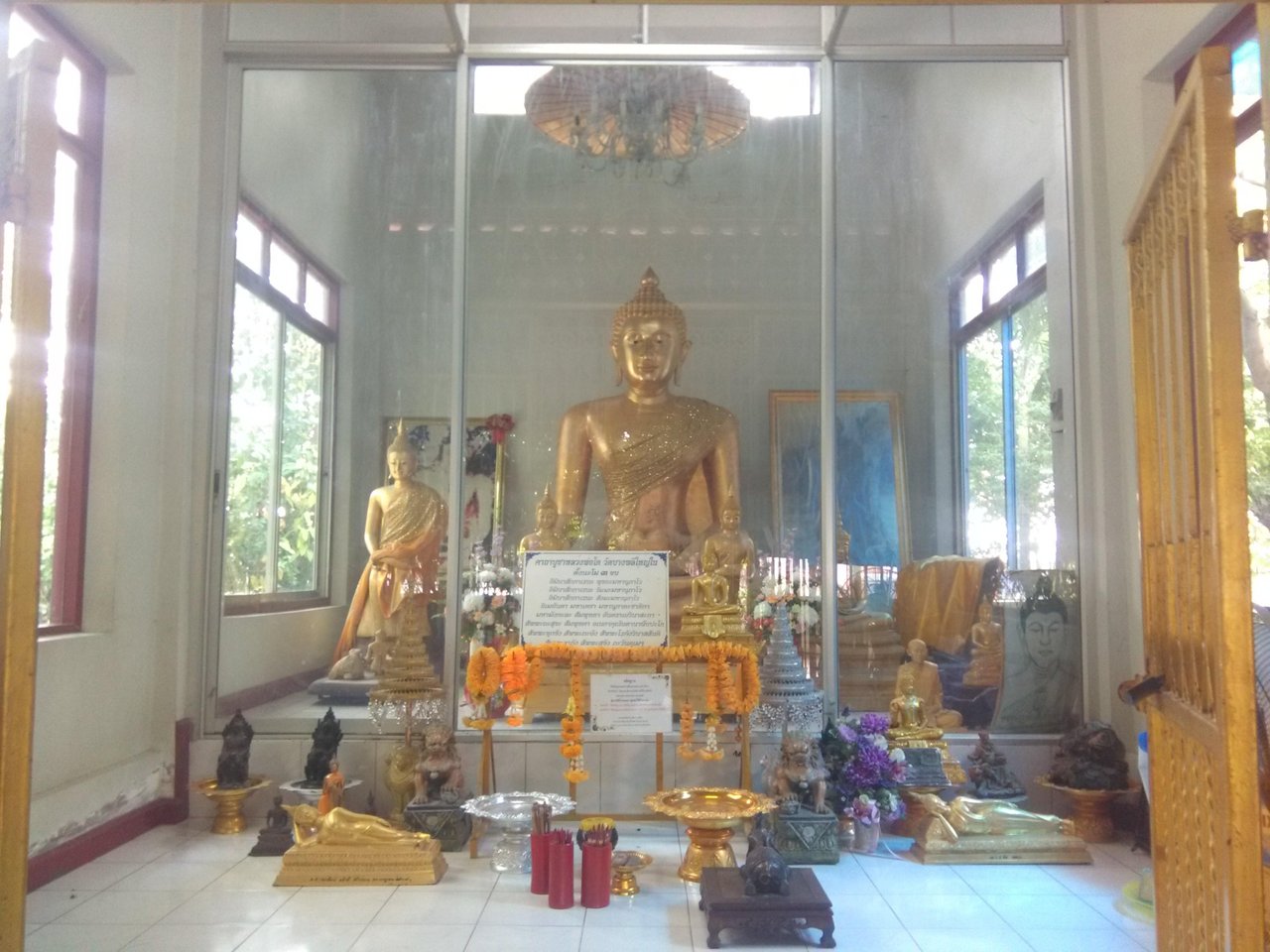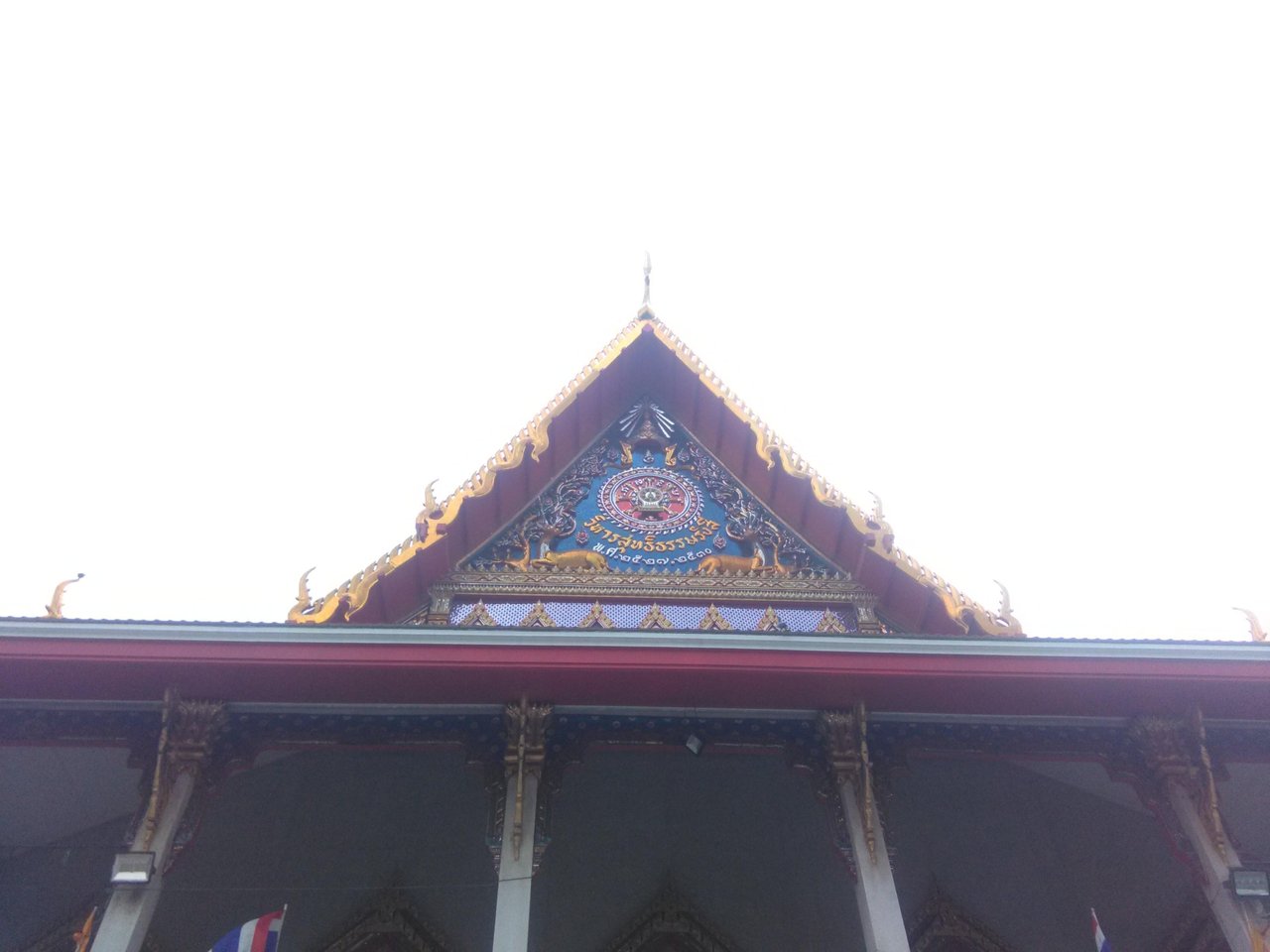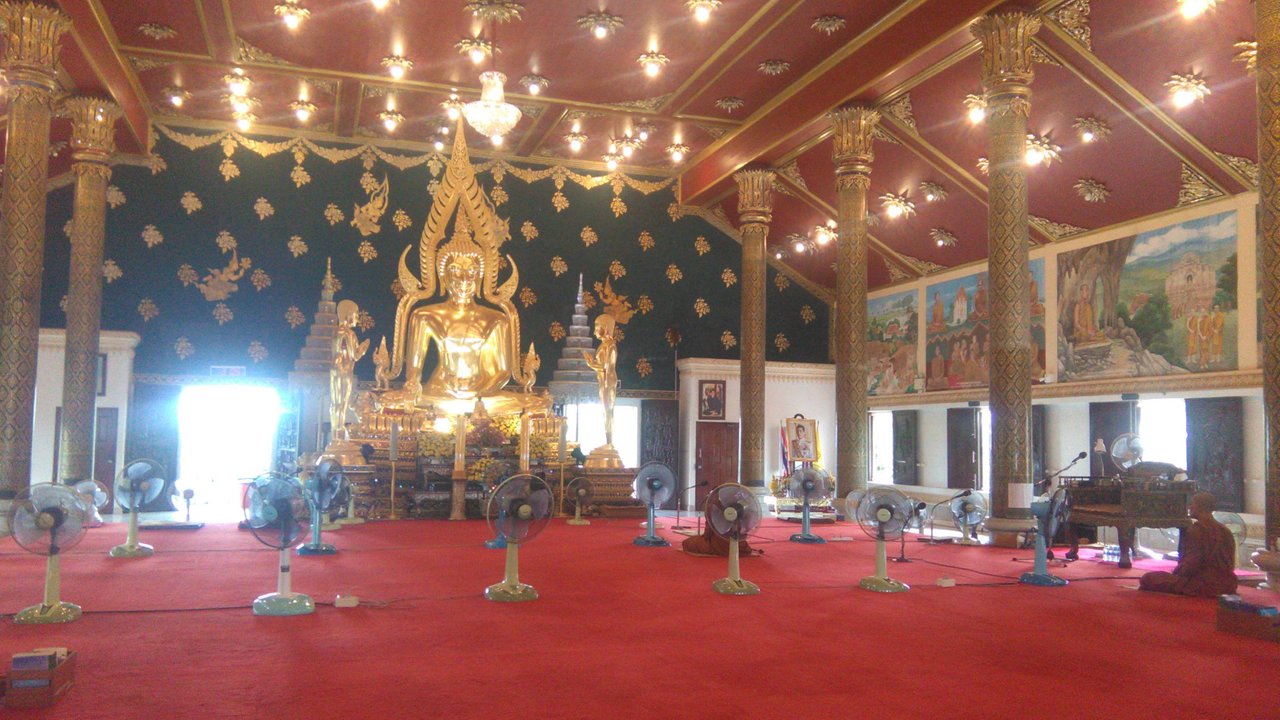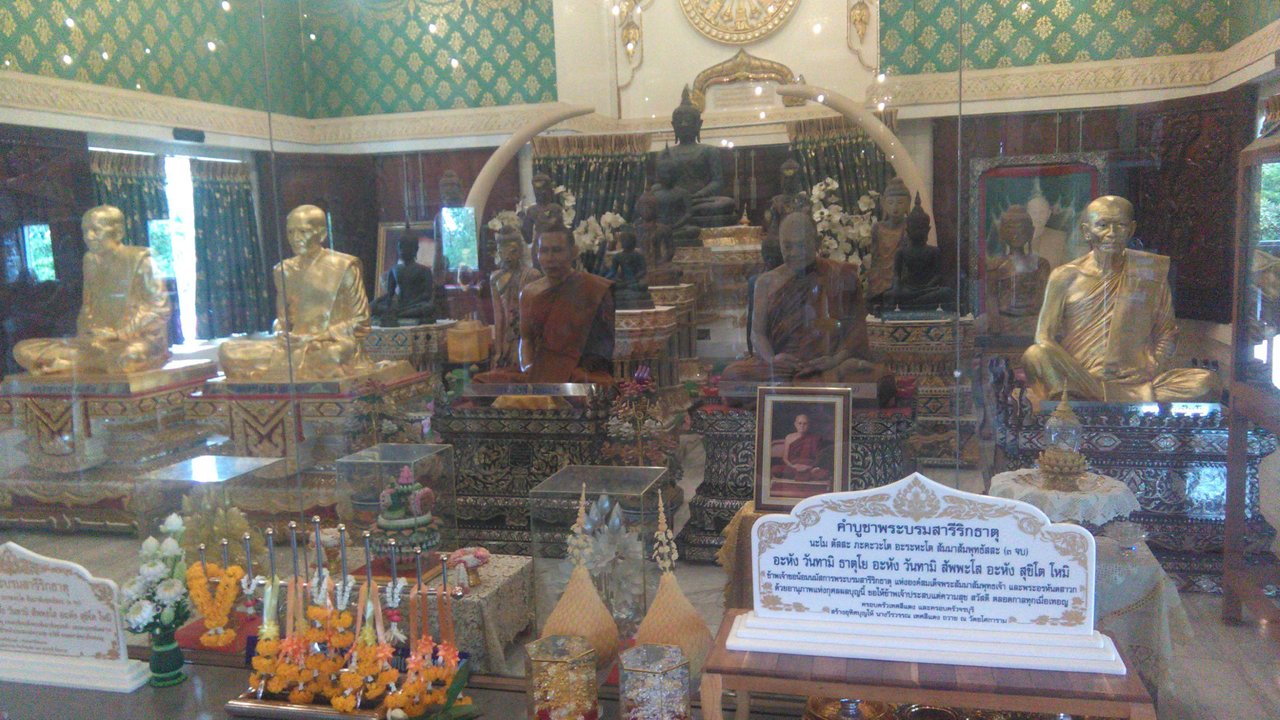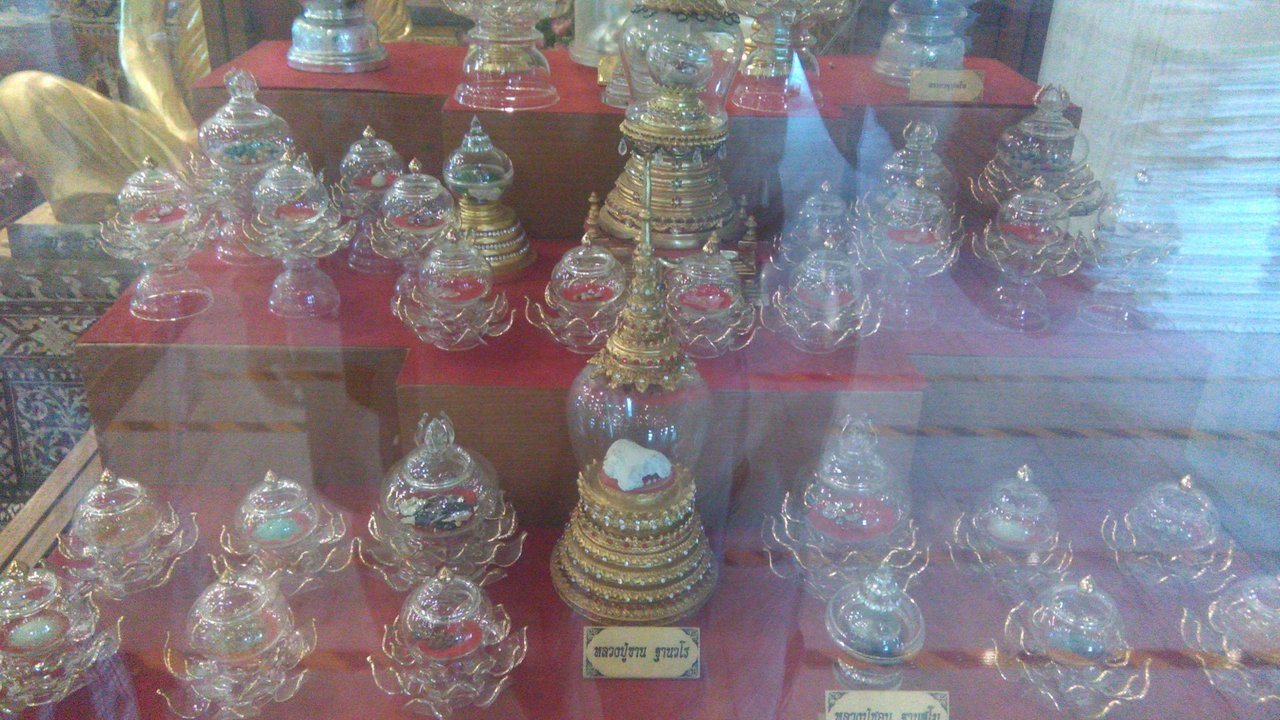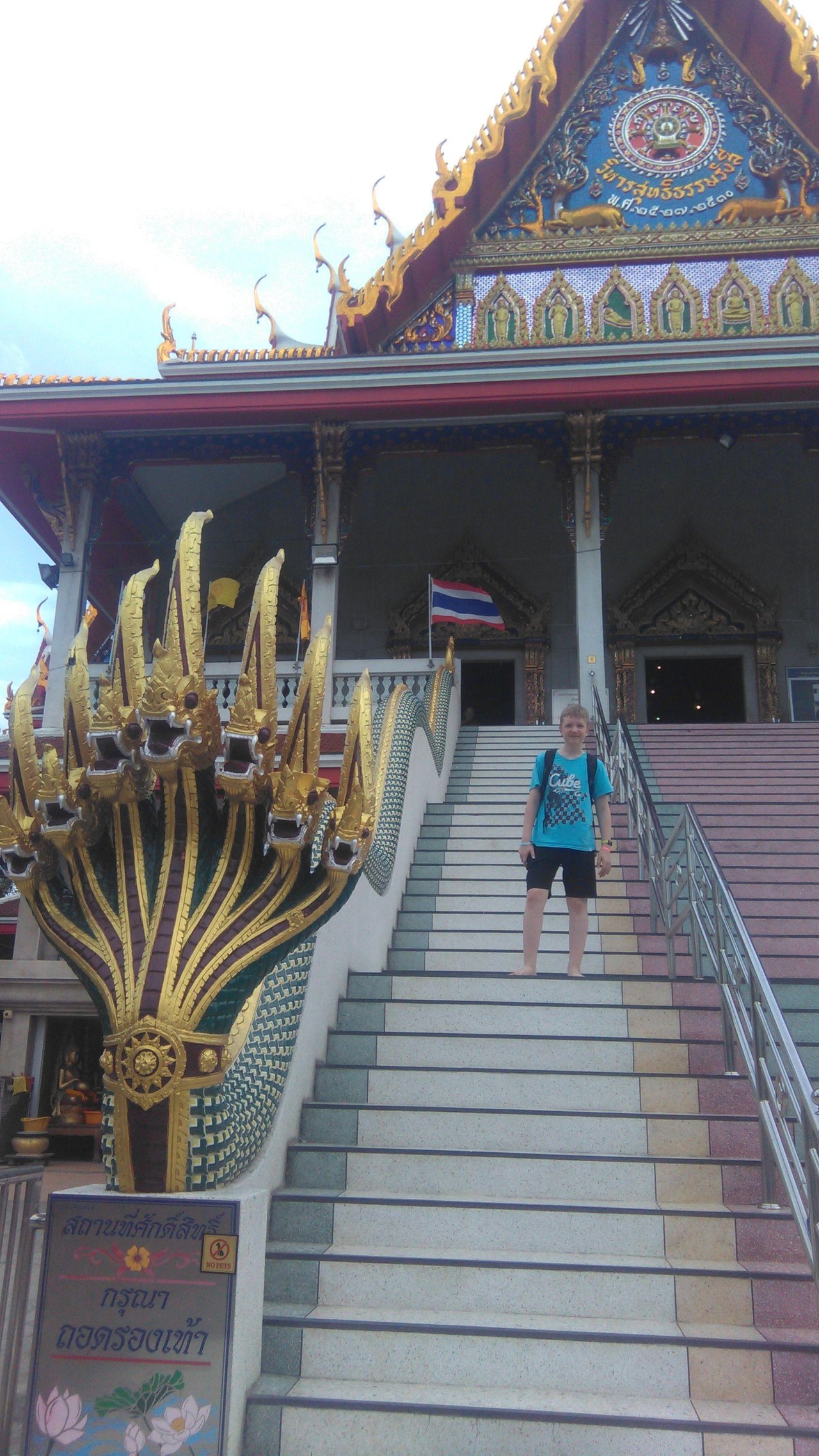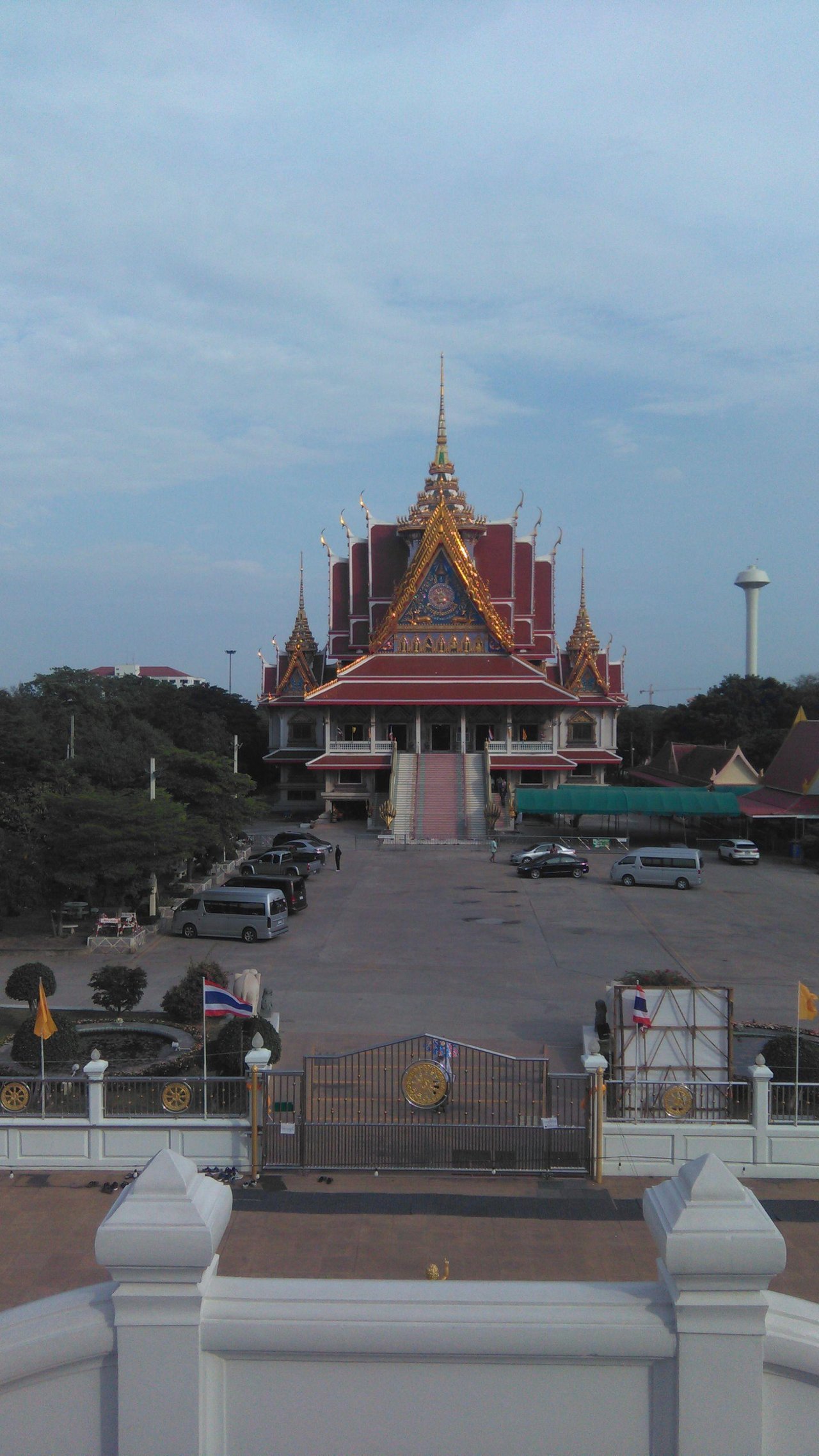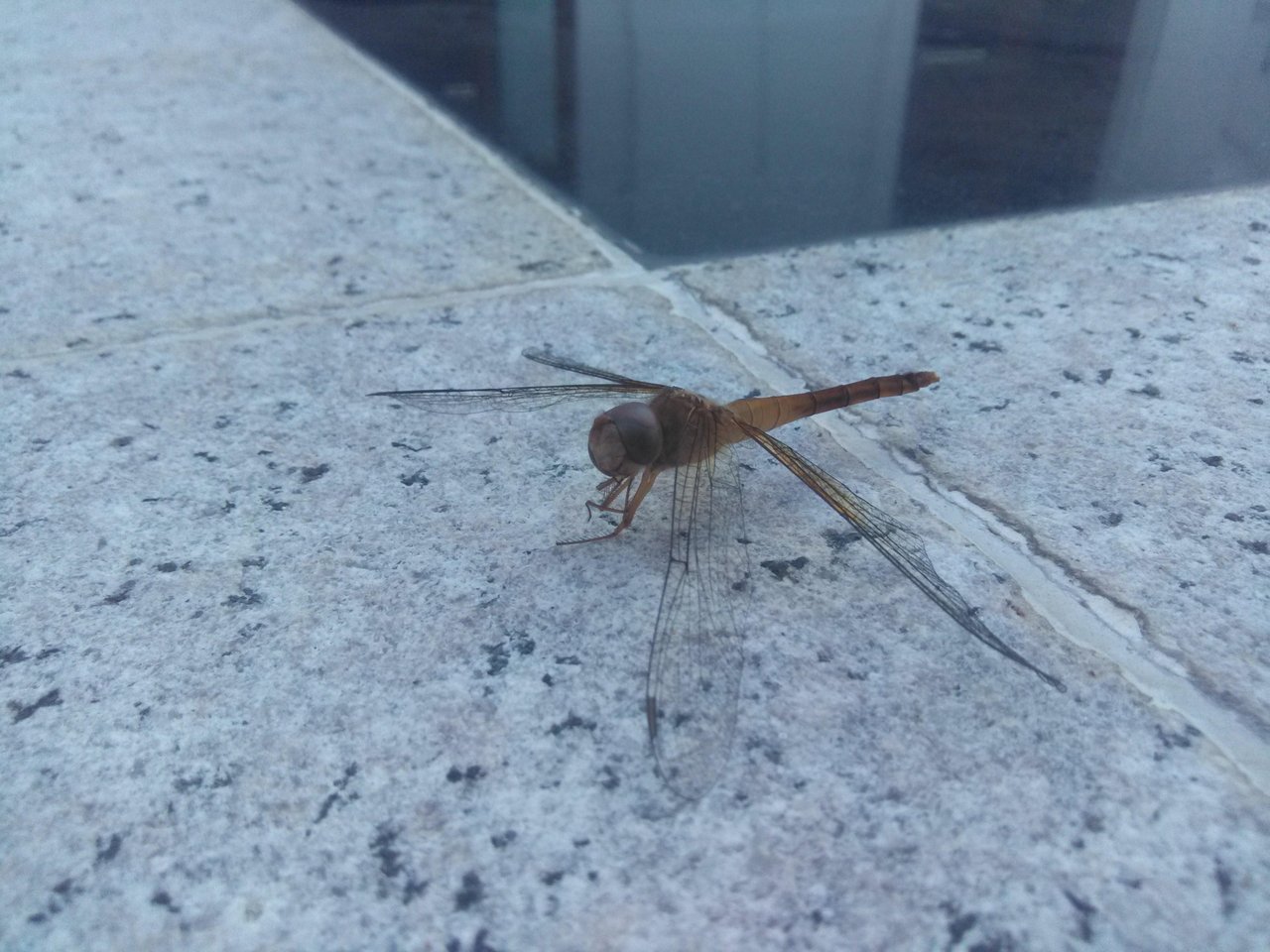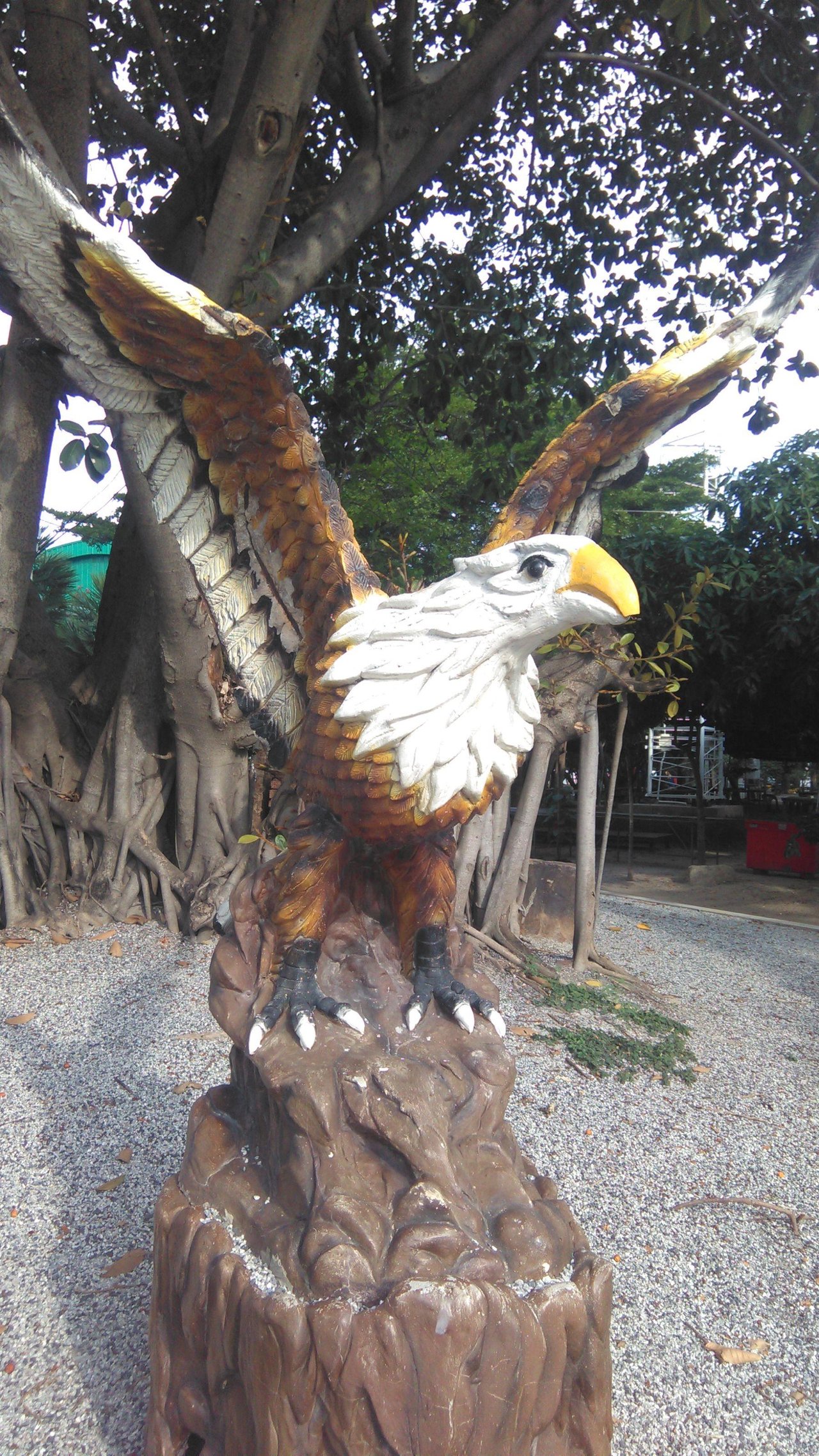 We had our fortunes read to us after making an offer of incense and throwing a dice of sorts in front of a buddha's head without a body.
(The thing is I didn't realize to take any photos as I was still a bit unwell from the previous day's stomach illness.)
However, I did manage to find a photo using the google search: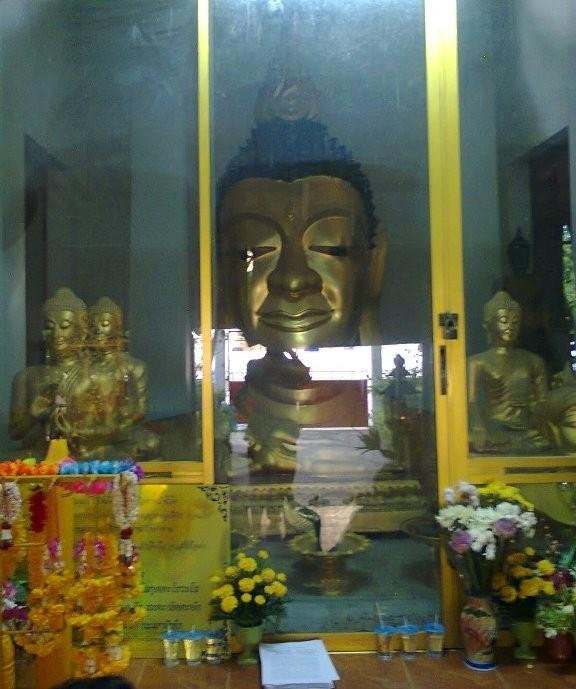 Image source: TLC Thai Travel
I would like to continue, but the post would become too long. I guess I will have to leave the last part for the next post.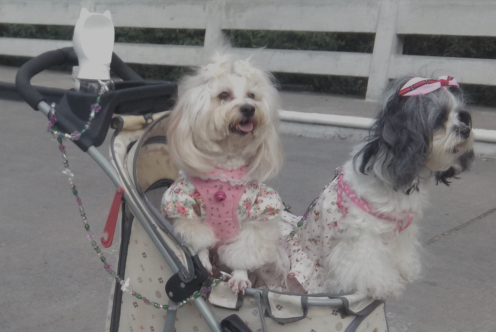 There will be more animals.
See ya then!