If you ever visit Seattle, the Starbucks Flagship Reserve Roastery and Tasting Room is really a must visit attraction. This is not your run of the mill Starbucks, but a giant flagship concept store that incorporates three coffee bars, including one with alcohol, a full roasting and bagging center, along with the being able to try out the newest Starbucks concept drinks and single origin coffees that are not offered anywhere else.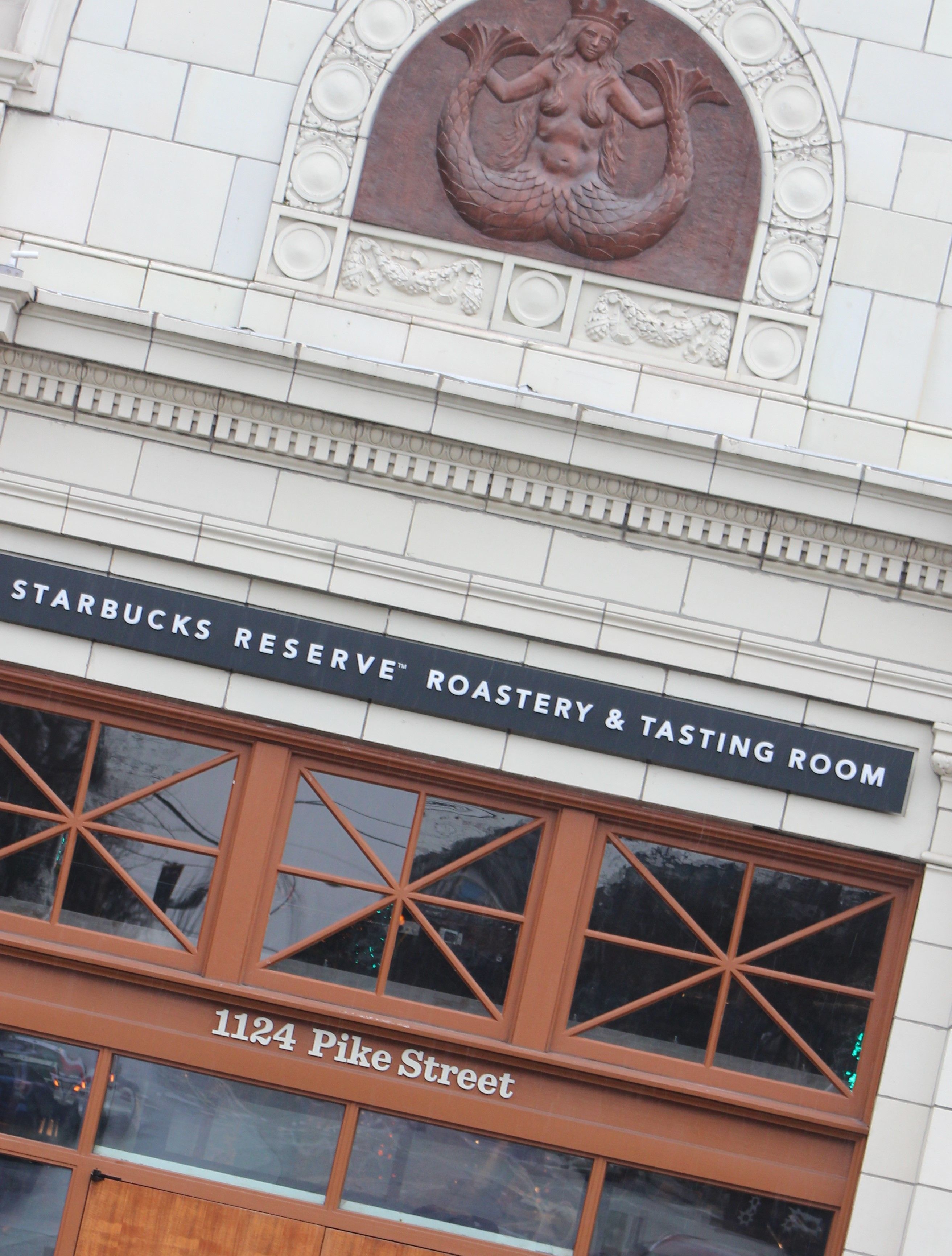 The Starbucks Reserve Roastery and Tasting Room as seen from the street
From the old-timey historic architecture seen from the street, to the copper furnishings throughout, to the smell of brewing and roasting coffee, it's designed to be a complete experience for the coffee connoisseur's senses. All of the coffee bars have sit down ordering. This is not your typical take and go joint, but a sit and savor and taste experience meant to be sipped and enjoyed rather than taken and gulped.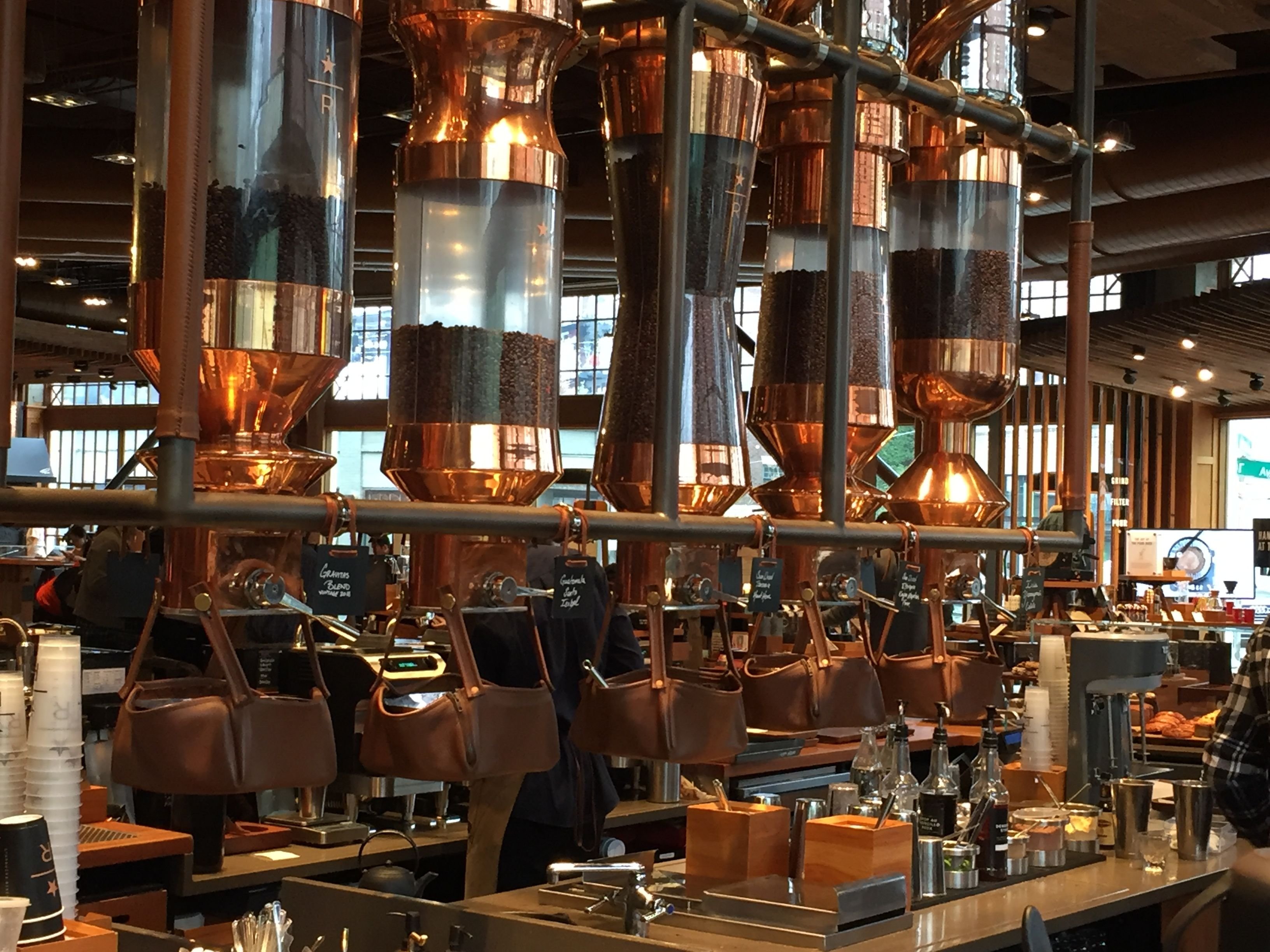 The Amazing Main Coffee Bar
As you can see in the above image, there are copper touches everywhere, giving the roastery a vintage look consistent with the outside vintage architecture. According to our bartender, you'll soon be seeing these concept Starbucks Roastery and Tasting Room experiences in major cities throughout the world including: Shanghai, Milan, Tokyo, Hong Kong, Chicago, and more. Be on the lookout since these are not your ordinary Starbucks, but a new concept any coffee lover will have been glad they visited.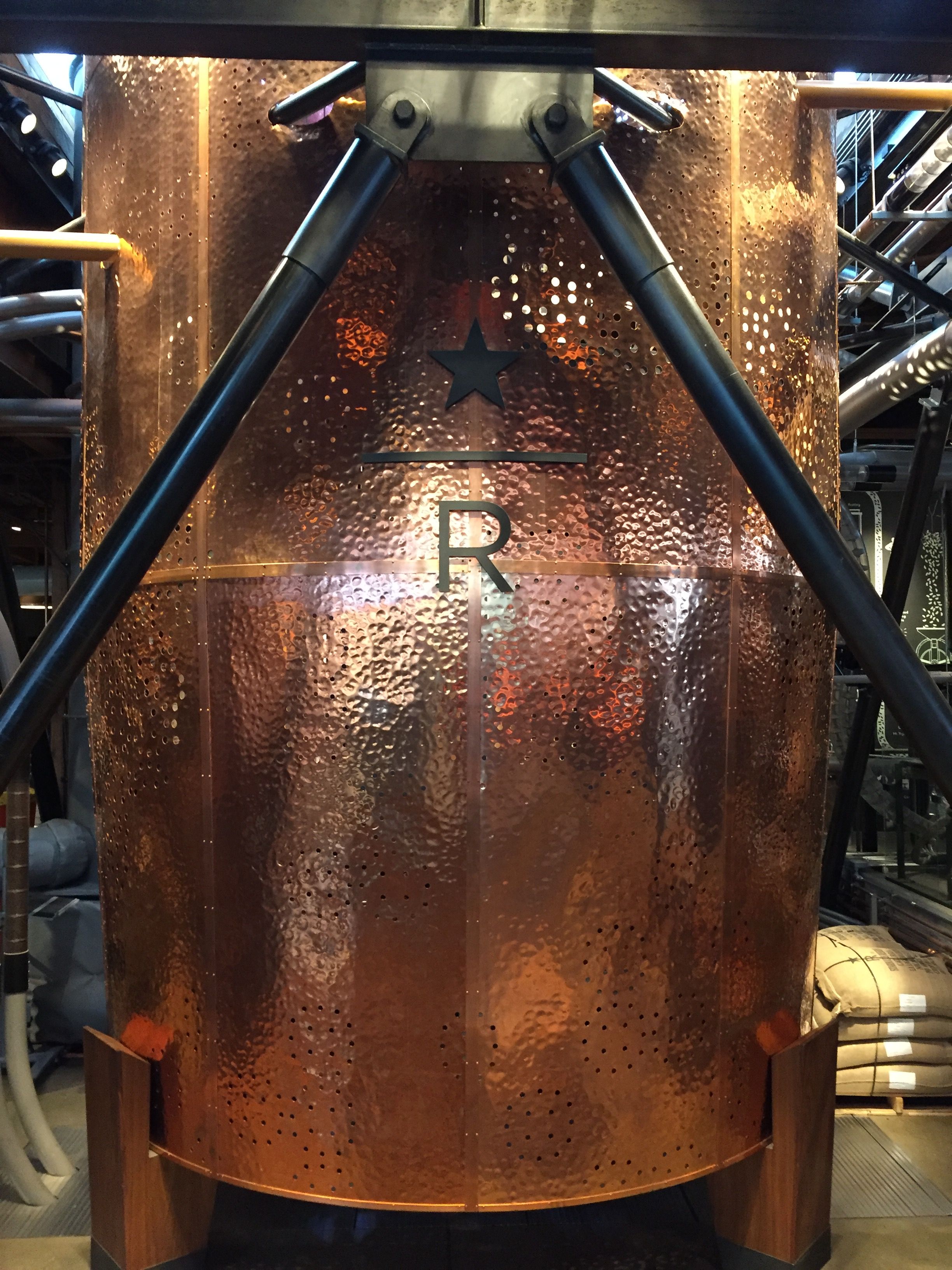 I'll have two more installments just about the roastery, including their amazing cold coffee maker, possibly the coolest coffee maker in the world, and their actual coffee BAR; and by bar, I mean with alcohol. Stay tuned.
All images are my own taken with my Canon Eos Rebel or Iphone 6