What goes on in Vegas, stays in Vegas. But I'll share some of what I did in Vegas the last time I was there. I was at a conference and someone with tickets to the La Reve water show wasn't able to make it and for some strange reason, I was the only one who snapped them up at fire sale prices. They were second row to the stage, too, so nice score on our part.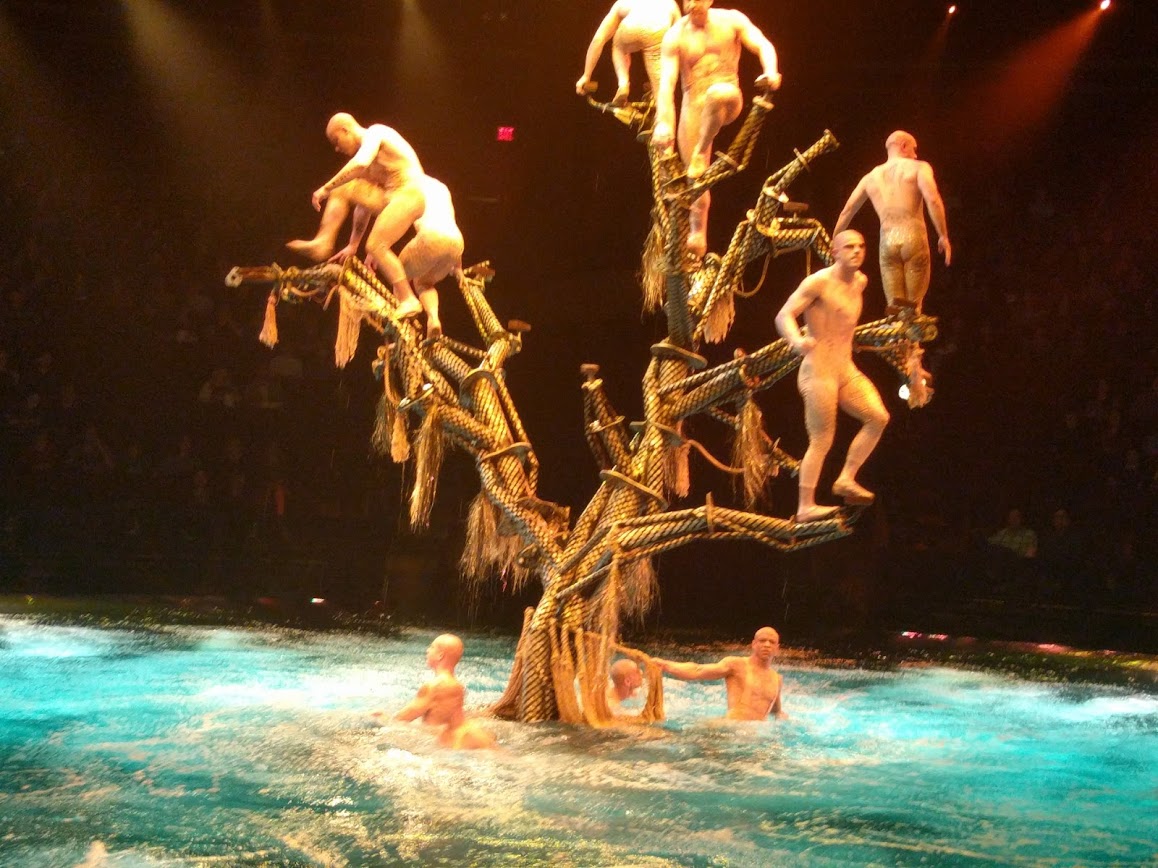 I'm not much for shows, but hey, it was a good deal and I hadn't been to a show in a long time, so why not. Well, boy was I ever glad that I went. It was a visually stunning event, nothing like anything I've ever seen before. La Reve is lot like a Cirque du Soleil, but with a mix of WaterWorld, a diving competition, synchronized swimming, and a fairy tale, all rolled into one. Unlike going to the ballet or the opera, the guys will love this one too.
It starts out telling a story with a sort of Greek gods feel, which continues in short vignettes to take you to the next water scene, then moves into one of a half dozen different water scenes. And I'm not just talking a little water on the stage, I'm talking a full blown 20 or 30 foot deep swimming pool that takes up the entire area that rims the audience, and high divers can safely dive in head first without breaking their necks.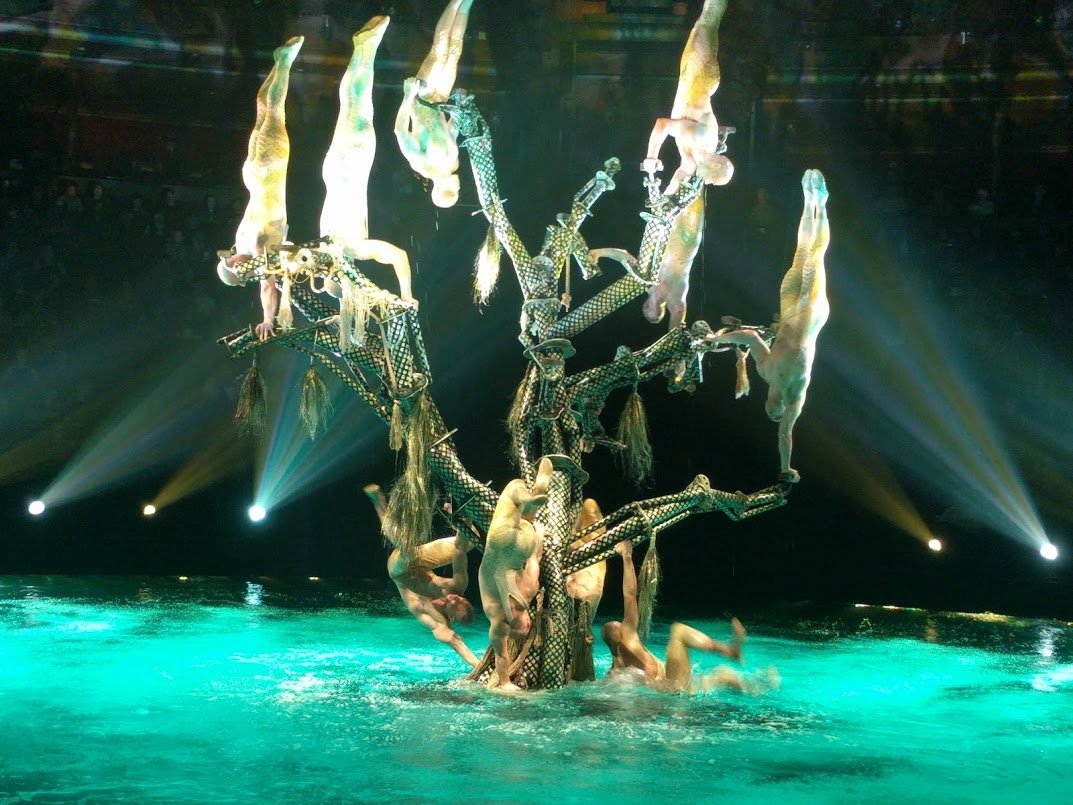 And I don't mean the divers in my images. I'm talking in some scenes the divers are SOO high above the stage that you had to crane your neck to see them! It seems there is an underwater exit as well, so many of the swimmers and divers will disappear under the water and not come back up until the next scene.
Overall, from a not so excited about stage shows person, La Reve was thrilling in it's execution, even though the story needed a bit of work. But who cares when you have divers dressed as nymphs and goddesses hurtling themselves a hundred feet into the water in front of you while naked looking men breathing fire chase them underwater?
All images are my own. Taken on my Nexus 5x smartphone.