If you have ever had an early flight, a long overnight layover, or a cancelled flight, then you know the pain of getting a, usually very expensive, hotel near the airport. Not only do you have to pay exorbitant fees for the hotels and it's amenities you don't want or need, but you end up having to go out of airport security, take a cab to the hotel, back to the airport, and go back through security. Alternatively, you just sleep on the floor or the seats at the airport and feel exhausted.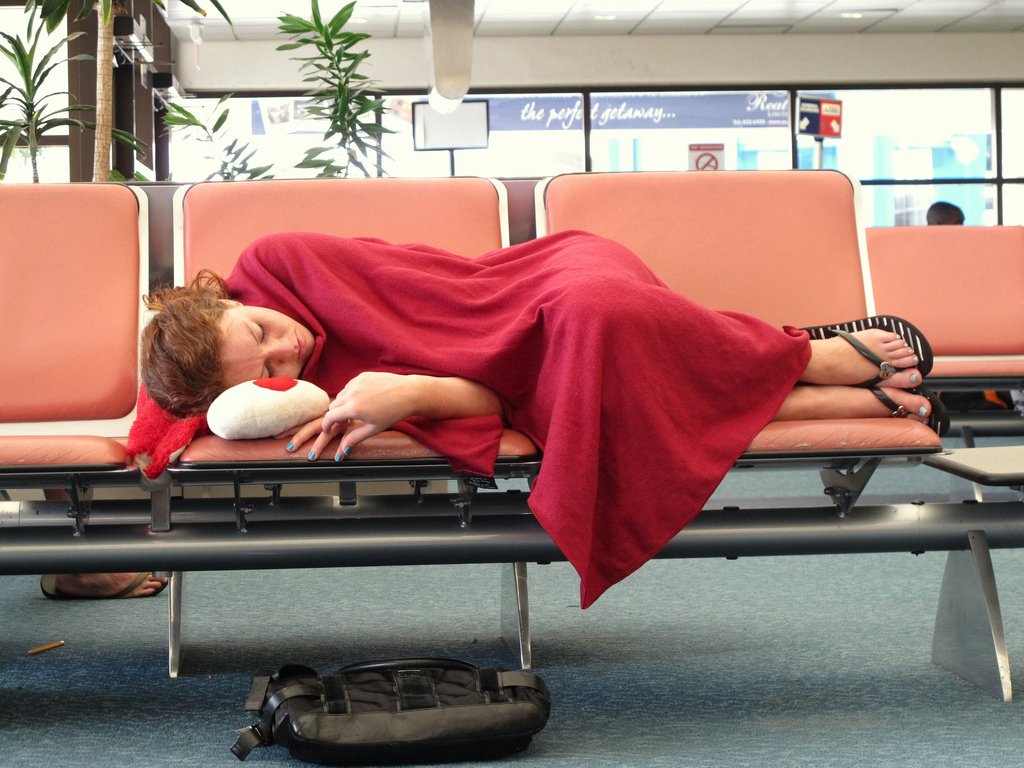 Image courtesy of Flikr
Sleeping pods could change all that. Long a staple in Japan, they are now in a few airports around the world in a bit of a different format than the Japanese coffin hotels. These are portable individual sleeping pods that can be transported anywhere and put in any corner of an airport, or anywhere else one desires (6 person AirBNB rooms near the airport anyone?).
What's It like Sleeping in a Pod
I was traveling from Tallinn, Estonia back to the west coast of the US and had to be up at 3:30 am in Tallinn to get to Helsinki, Finland where I'd have an 8 hour layover. I knew that I'd be tired and was going to even get a hotel for the layover so I could get some sleep. The options were not good: $100-$185 were the only options... until I found out there was a sleeping pod section at the Helsinki airport. Perfect.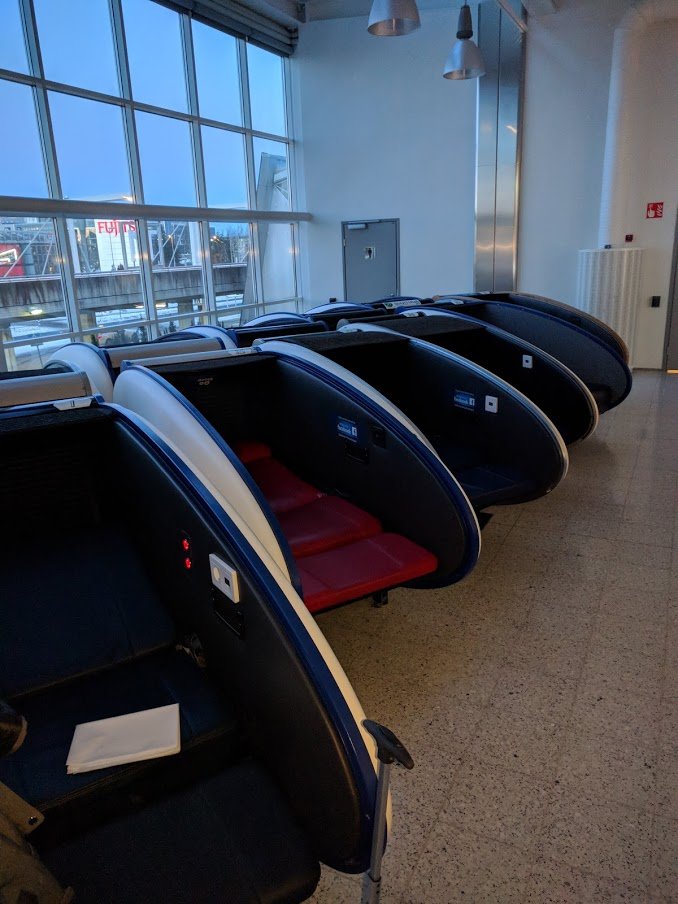 hen I arrived, there is an attendant who gives you a disposable sheet and shows you to your pod. You have built in plugs as well as a cover for privacy and light abatement. You can rent a pillow and or a blanket.
Two Different Choices
I had my choice of two models: One that has the ability to convert into a chair, and one purely for sleeping. I chose the chair model to work on my computer a bit. I was able to sleep for a few hours in between flights and also get some work done. The pod cushion was a bit uncomfortable, but adequate for a few hours rest.
After my nap and rest, I checked out the dedicated sleeping pod, and found it to be FAR more comfortable. Had I to do it again, I'd get the dedicated sleeper rather than the modular one that converts to a seat.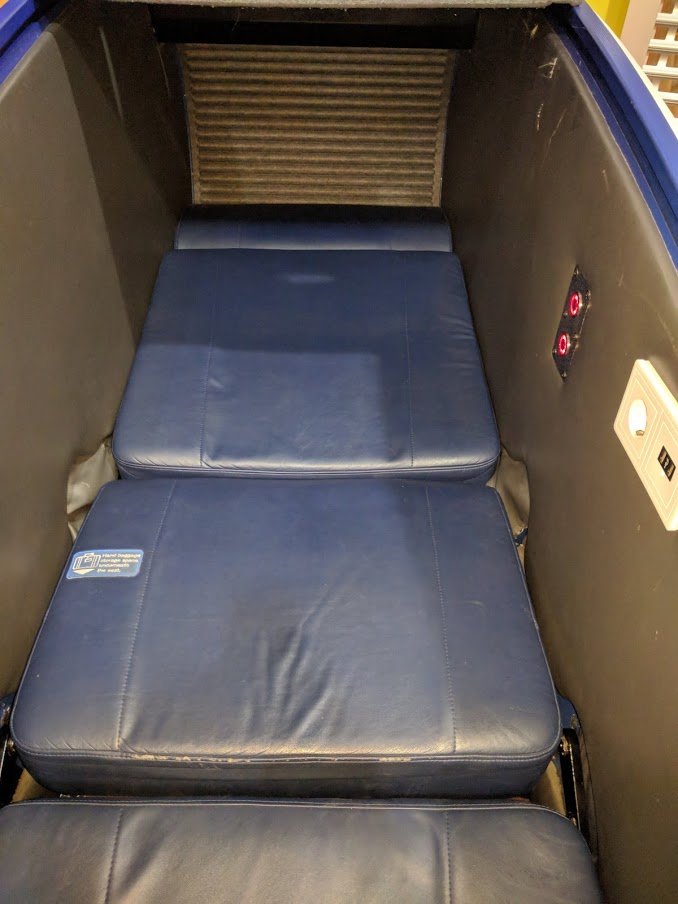 The interior of the pod that converts to a seat with the press of a button. There is a built in privacy and light blocking screen that slides over the top of the pod while still providing plenty of ventilation.
For around $20 you can spend 6-8 hours in relative comfort and get some much needed sleep without the amenities most people don't want or need. I hope this will come to every major airport as it's a badly needed solution for long airport layovers or when you need to get to the airport at crazy early hours.
All images of the pods are my own. Taken with my Nexus 5x smartphone at the Helsinki airport