Of all the travels I have done, the Orkney Islands have a very special place in my heart because of the sheer beauty and amazing history of the islands. These islands have been continuously settled since 5000 BC. The wonder of the islands is that there is and has always been a lack of trees with which to build, and an abundance of stone. So, the stones everyone built with are mostly still there.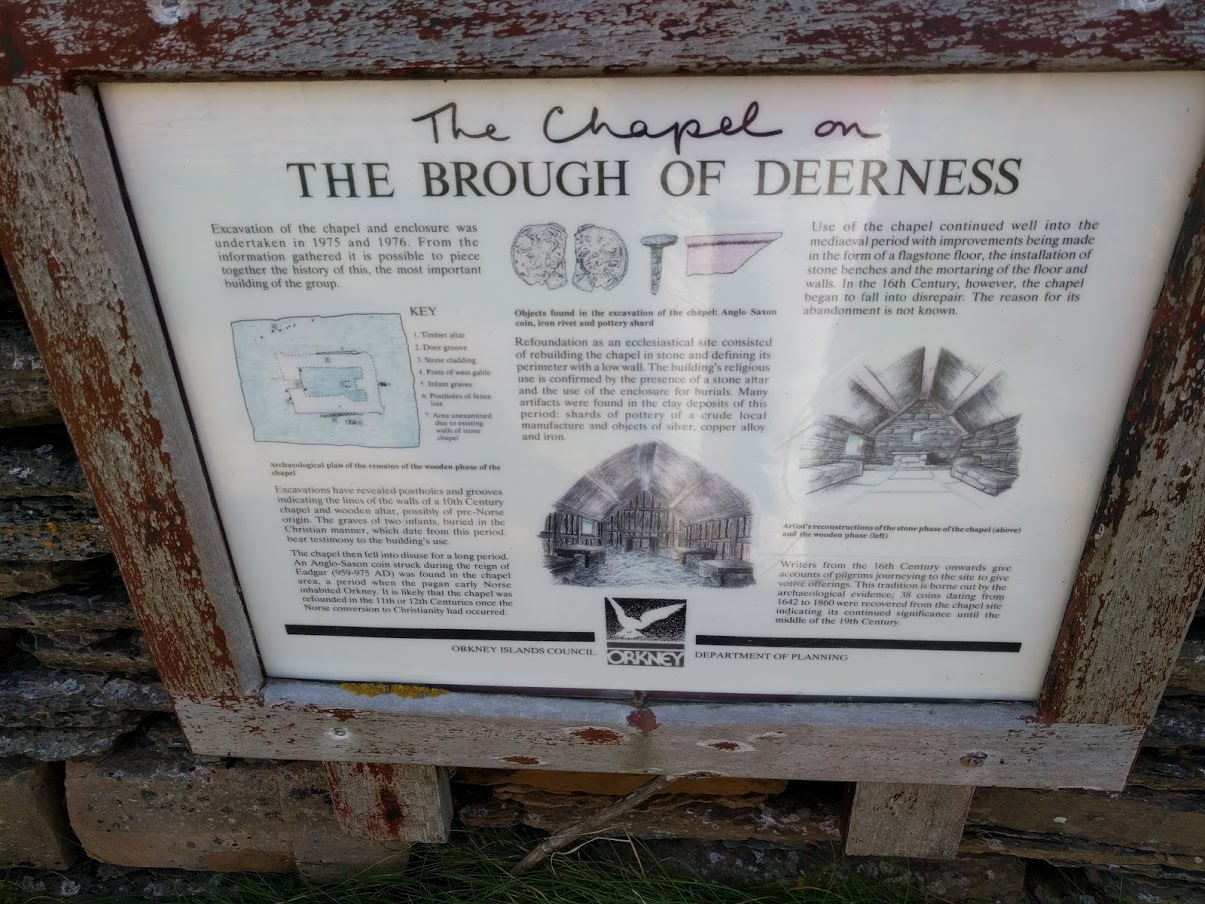 The main island of the Orkneys, unambiguously but confusingly called Mainland, since the mainland of Scotland is called the mainland, is chock full of windswept cliffs and masses of incredible archeological sites. The Brough of Deerness is one such site that has the archaeological ruins of an ancient Viking village and chapel from around the year 1000 . Most of the ruins have been lost to history, however, and there is little to see from that perspective. What is impressive about the Brough of Deerness are the amazing vistas.
What an incredible site for the Vikings to have settled. They would have a windswept plain for hunting and growing, the nearby sea for fishing and foraging in the tide pools, and they could see any invaders or visitors coming for miles upon miles perched on the clifftops with such an unobstructed view of the horizon as they were. It felt like being at the end of the world!


This image is untouched and unedited in any way. The colors were really that amazing in real life
All images were taken by me with my Nexus 5x smartphone