Having wrapped things up in the field, I've been down in Cape Town proper for the last couple of weeks catching up with friends and family and attending to the general minutiae of life. What contracts to apply for next, where to base myself, all the basics. For a few days in this wash of activity I managed to head up to South Africa's beautiful West Coast with my brother @criptoes for a few days of much needed head space far from the city lights: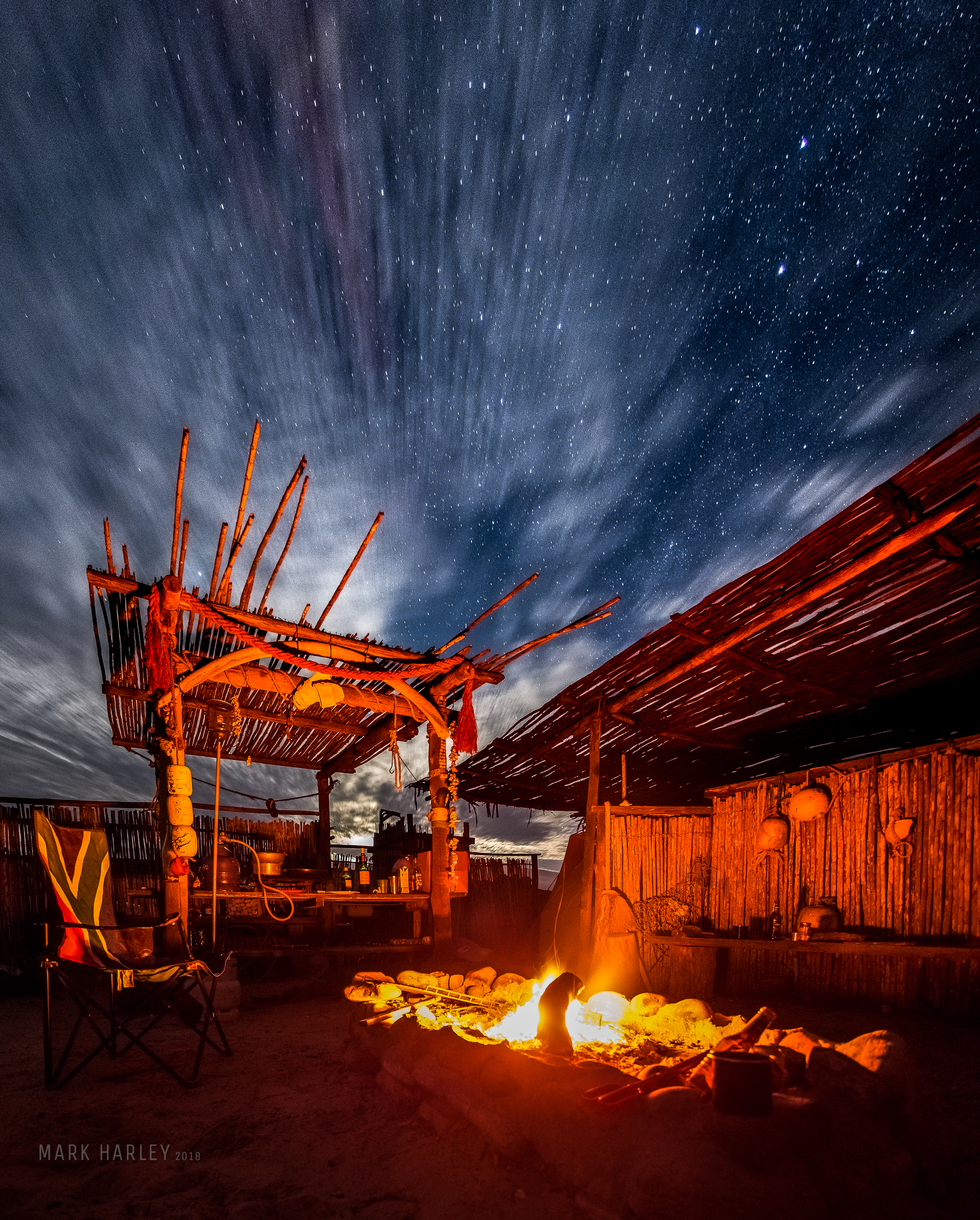 Our campsite near Doring Baai (Thorn Bay) - this stunning image taken by @criptoes and used here with his permission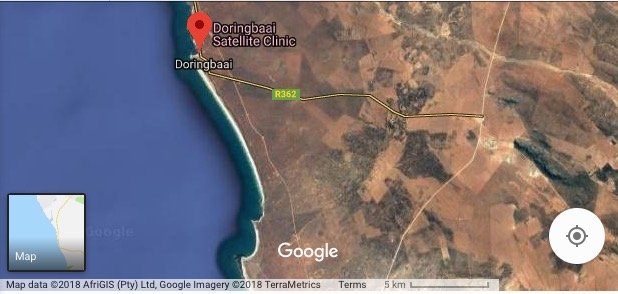 The coast on Google satellite images
There's very little to do up there which is just the way I like it. Four days of camping, chilling and fishing is often just what the doctor ordered, even after months up in the field. Whilst I was hoping for some typically sunny and blue west coast days, instead we found ourselves driving up through this as we neared the sleepy fishing town of Lambert's Bay: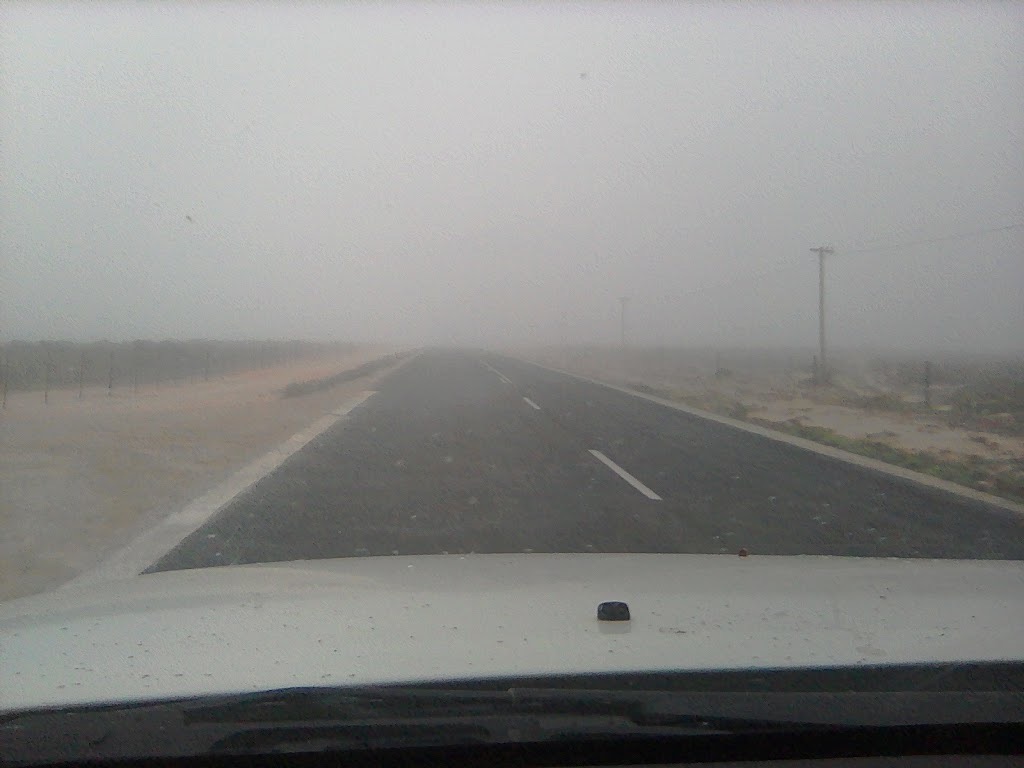 The four days pretty much continued in that vein, but that's the west coast for you. Moody, wild and unpredictable, which is actually fine by me. Our days in the mist still allowed for some mussel foraging and fishing (the latter unsuccessful!) Along with that a couple of strange visitors turned up in camp. Most notably a Cape Grey Mongoose (one of these little fellows):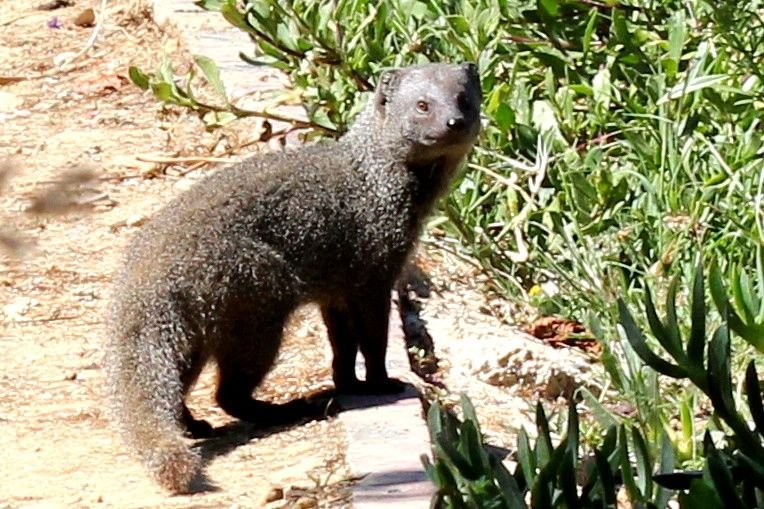 The first time he was about in the wee hours and knocked a pan off the ashes which we'd used to cook dinner in. As the pan was full of sausage fat, he had quickly set about polishing it back to a shine. The only evidence the next day was tiny, fatty paw prints on the cobbles around our campfire. He came back over the next few days to stake out the camp, waiting for us to depart each day so he could come raid, including ripping through a trash bag full of mussel shells I thought we'd hung high enough to be out of his reach! It always fascinates me how brazen wild animals can be when they associate humans with food and I'm pretty sure he was around each night after we'd finally climbed into the tent for the night.
After a lovely few days (which I could happily have extended into a couple of weeks), we headed back to the city, my brother to his family and myself to spend a couple of days with the lady in my life (who just before I left managed to sprain her ankle to the point of needing a moon-boot and was in need of some tlc).
Now, it's back to planning what comes after this couple of months of downtime and the options on the horizon are looking interesting indeed. Whilst nothing is concrete (more on this later) there are potentially some very interesting animal-related Steemit posts upcoming from this account. In addition, I've gotten the alt account I've been wanting to set up for a while approved, so I'll be splitting my future posting between this account (for travel/science/animal content) and @foxfiction (specifically created for writing, poetry, writing competition entries - so if you are interested in that aspect of my posting, be sure to follow that account as well).
Well, back to a lazy Cape Town autumn afternoon for now,
Happy Steeming people,
The Wise Fox
(Mongoose image from wikimedia commons)