Hi Steemians! 
This is my very first real article (besides the Introduceyourself). One of my favorite things to do is traveling. I came back from Japan and China 2 weeks ago and decided to write blogs about my trip. In a series of Travel Diaries #X I'll show you around in the places that I've been traveling to and I'll share some tips and highlights that I think may be useful to whoever is planning a trip to these places .
I start my Travel Diaries first with highlights of... KYOTO!! One of my favorite cities. 
Enjoy reading!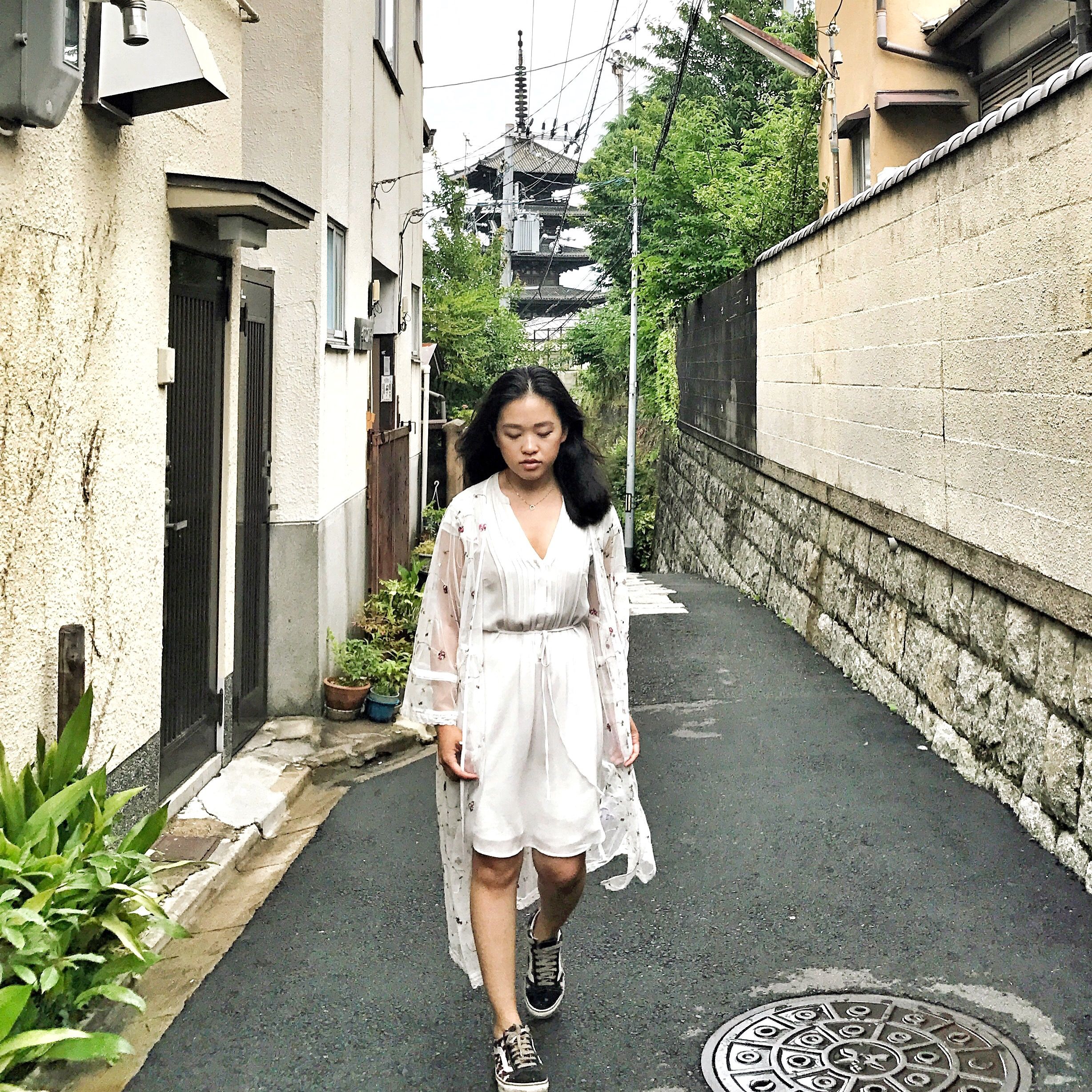 Somewhere in Kyoto
Travel Preps - Don't speak Japanese? You'll be totally fine! 
I have traveled to many countries and to me, people in Japan stand out in helping one another. That might also explain why everything is neatly organized because once you are there, you'll see that Japanese people think about everything to make life comfortabel. (For example, in restaurants they give you a basket to put your bag in so that you don't have to put it on the floor). I've never been in a country that thinks about so many details to make sure you've got everything you need. Although all communication (both written and spoken) was in Japanese and I don't speak a word of the language (except Arigato and Konichiwa), I was able to perfectly find my way to several places.  
Before you enter Japan, make sure you have a Japan Rail Pass. It will save you a lot of money if you want to visit several places. For example, from Tokyo you can reach Kyoto within just 2,5 hours by the Shinkansen. Get your camera or phone ready for this ride because on your way to Kyoto you'll have a wonderful view of Mount Fuji. Unfortunately, on the day when I traveled to Kyoto it was raining. Mount Fuji was hidden behind the grey clouds so I could not see anything :(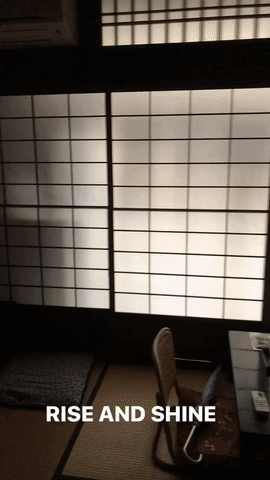 Once you are in Kyoto, you'll feel, smell and see the old Japanese traditions in everything. The cute machiyas (traditional houses), the small cozy streets where people are dressed up in kimonos, the food...
I stayed in this ryokan
Yumiya Komachi
just around the corner of Gion and Pontocho. This ryokan guest house formerly was a school where maikos got educated to become geishas. My room was a double room with the garden which was absolutely gorgeous. It had a kotatsu (low wooden table) where I could sit, relax, enjoy the green tea that they served while looking into the garden. It's a perfect, beautiful place for budget travelers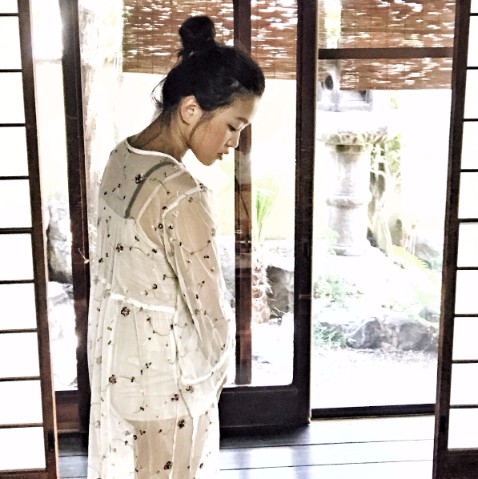 Gion
is the neighborhood where you can still find geishas. Lol I thought traditional geishas didn't exist anymore but with some luck, you can even spot them on Fridays and Saturdays before they go to work. Unfortunately I haven't seen one but the beauty of Kyoto and the streets in Gion made me feel like a geisha inside haha.
 TEMPLES AND SHRINES 
Around Gion you'll find many temples and shrines as well as machiyas. The main street is full of shops, bars and places where you can buy mochi and matcha sweets. That makes it very touristic which I find a bit unfortunate because although you are surrounded by cute town houses, they're all converted into shops and bars. It's still nice to walk around though.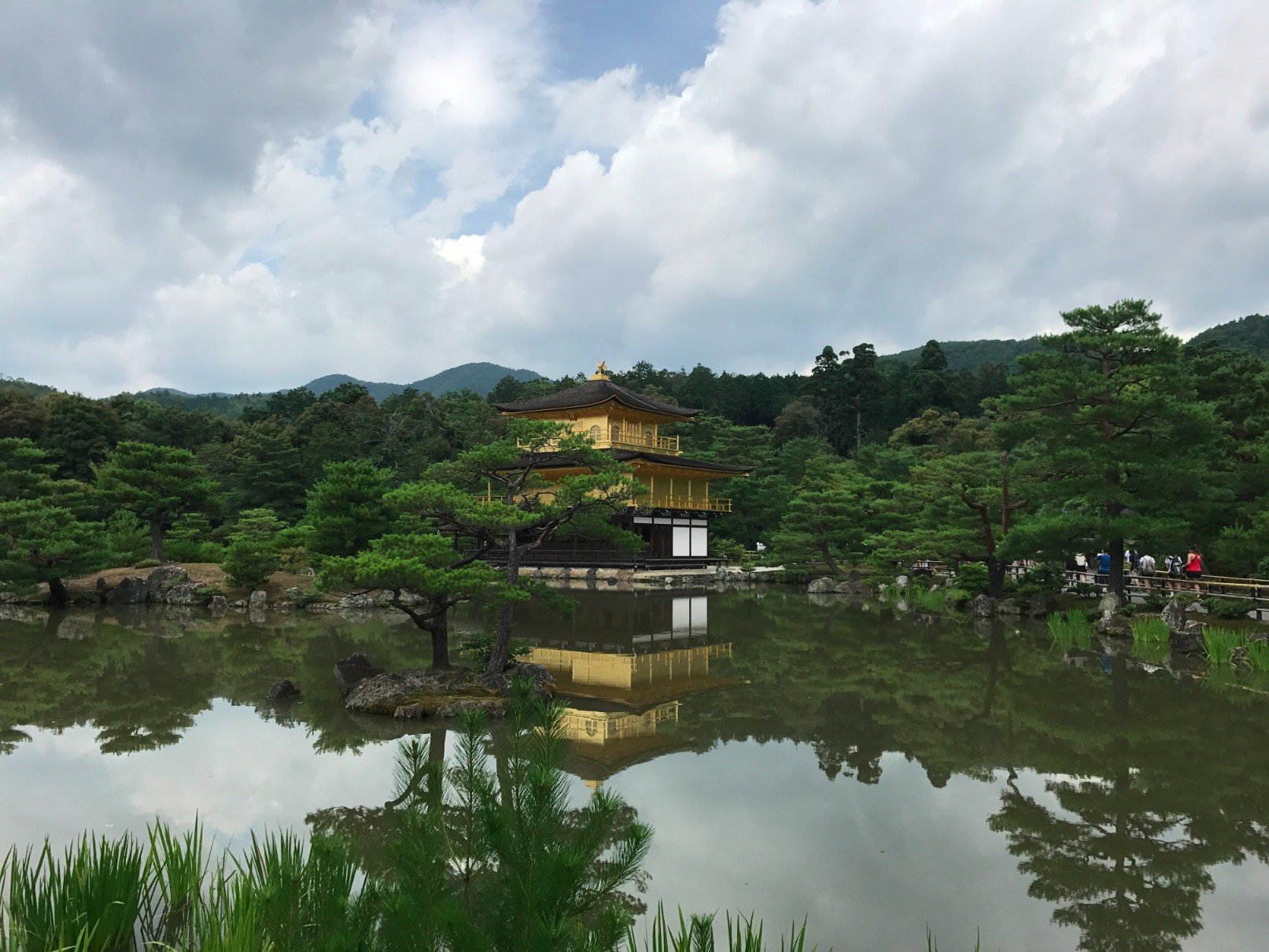 Kinkakuji Golden Temple


RELAXING TOUR IN SAGANO/ARASHIYAMA 
Ok, this title may be a bit misleading :) Expect to walk a lot in Sagano/Arashiyama but it's the peaceful surroundings of nature that makes this tour very relaxing.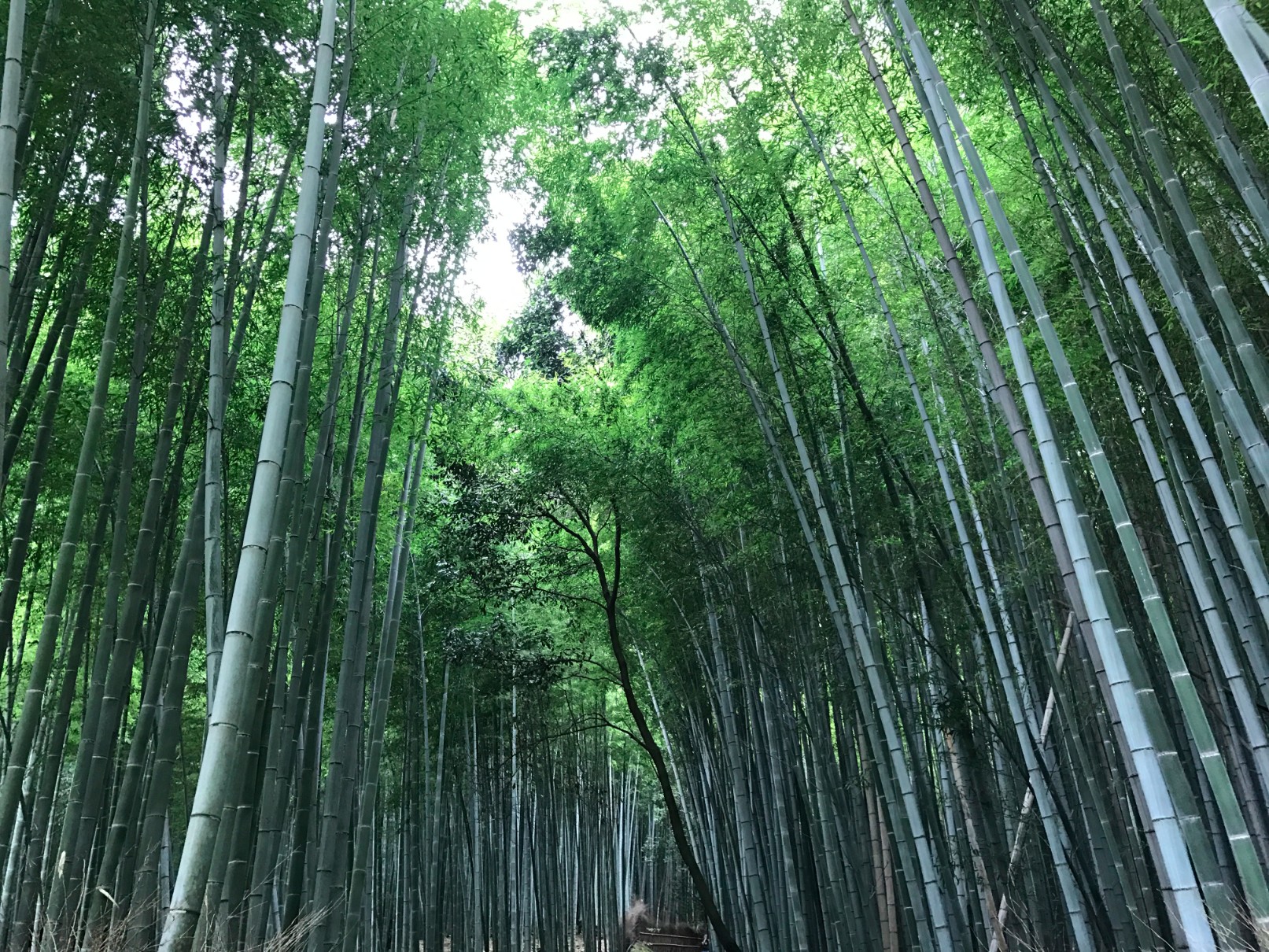 Bamboo Forest in Arashiyama
The main attraction that you'll find on many blogs is the
Bamboo forest
, which is definitely worth paying a visit. It's a small forest with a path that leads to many temples and shrines around the forest. Before visiting Arashiyama, make sure you have a top 5 list of temples or shrines that you want to visit. Each temple requires a ticket to get in and there are so many of them, so make a list of what you'd like to spend your time and money on. Certain areas may be quiet, I walked in streets where there was nobody else, which makes it even more relaxing to stroll around in Arashiyama.
Hozu River
Go to the bridge at the Hozu river to enjoy the most beautiful sceneries. Or take a boat and make a tour along the river.   Across the river, near the monkey park, there is a hot spring! For only 1000 yen (+- 10 USD) you can enjoy full relaxation in this
Fufu No Yu
onsen
. It's not a traditional onsen but still a good place to calm your mind.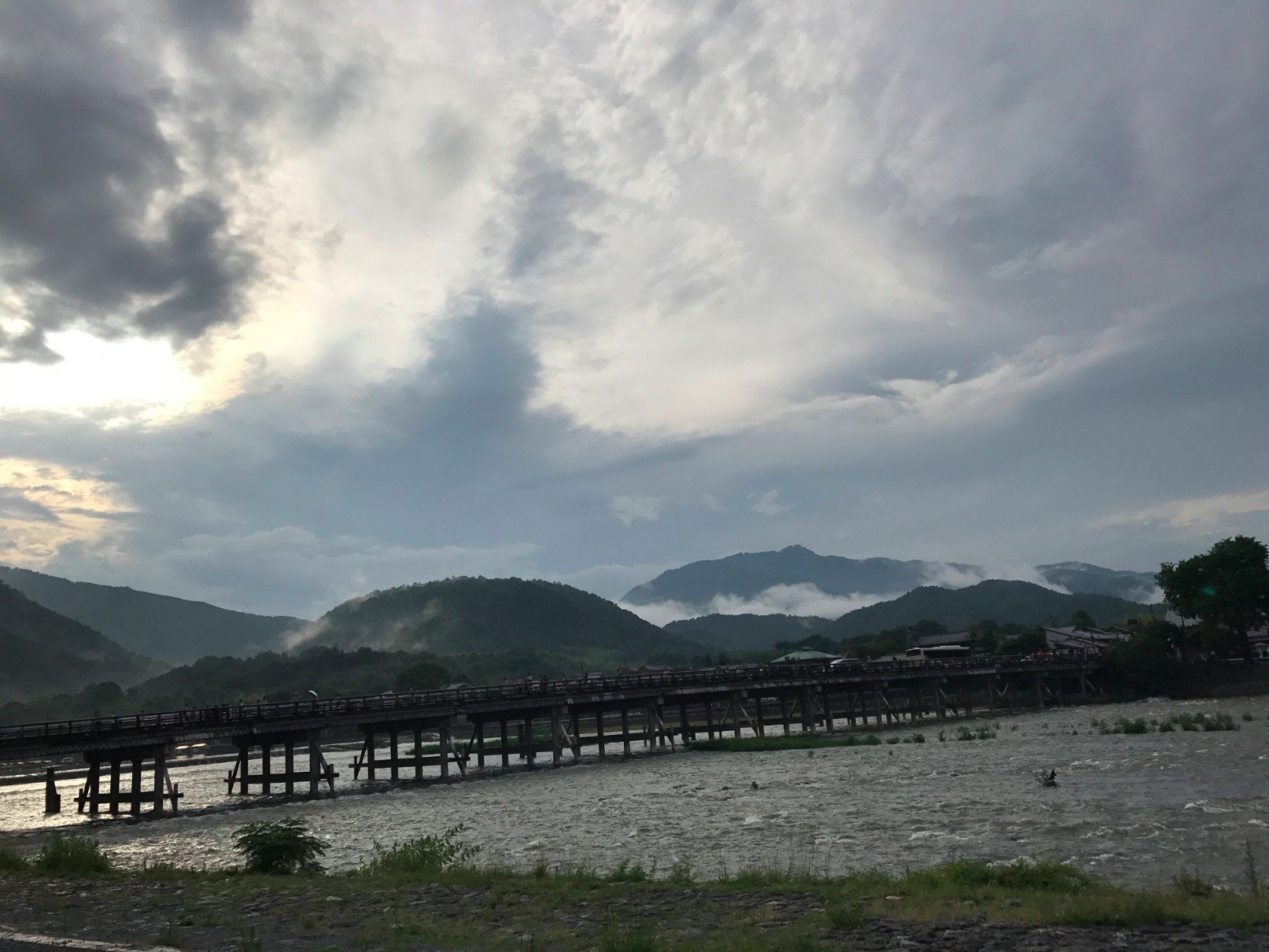 Hozu River

GREEN TEA ICE CREAM 

Japan is known for its' good food! In Kyoto you'll find matcha and green tea sweets. The mochis are delicious and don't forget the ice cream!  On every corner of the street you'll find green tea ice cream. They look mouthwatering so as a green tea lover I had to taste one. There are 2 kinds of green tea ice creams. The normal one and ROASTED green tea ice cream. And of course I chose for the special one: roasted green tea ice cream. I can't compare this one with the normal version as I only had the roasted one, but it was definitely good!
Kyoto in one word: AMAZING! I loved the food, the people, the vibes on the streets… literally everything. I'd go back for sure!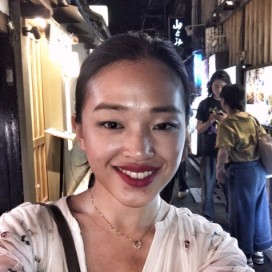 This selfie was taken in Pontocho, an area in Kyoto full of bars, pubs and restaurants.

Thanks for reading this! Feedback is always welcome :)
Don't forget to subscribe to my page if you liked this article.
Ev.