Let's go celebrate the day of San Juan
---
Way back last week, everyone was so excited after my Uncle Boy propased a sponsorship that he will be going to pay for us everything on the day of San Juan because he said that we will be having an Island Hopping. I was so happy after hearing what he said because it will be the second time I could try Island Hopping again. I already forget the memories when I have it before since I was still a little boy that time.
Uncle Boy asked it for everyone also as a reunion for Igot's clan and since he received $20000 from the buyer of his land on his Province. He has no family because he was not married yet he is already 49 years old even for a girlfriend he don't really like to. He is not a gay preferrably, it is not just his hobby haha. Anyways, on the 24th day of June and it was yesterday. Everyone were getting more excited because it was already the fiest of San Juan. I know for sure there are many travelers too that we will be seeing every Island.
San Juan is the fiest of the patron St. John and as a Filipino tradition to celebrate the fiest people goes to different beaches because for them it is also the fiest of the water. It is also the month were tides are high at good to have swimming adventure.
---
Travel Time
---
At exactly 4:00 early in the Morning, everyone was already awake and doesn't felt any sleepyness because there were truly energized well. Also our parents prepares for the food to bring in the boat and other things that we will be needing. Everyone were so busy doing things for the adventure later. I am the one who is encharge for the softdrinks. I just put everything on the jeep that we will be riding in goind to the pier.
At 6:00 in the morning, everything was already done and prepared so we immediately went to the jeepny for us to have our sit and went through the pier as soon as possible because our travel time for the boat must be 7:00 am.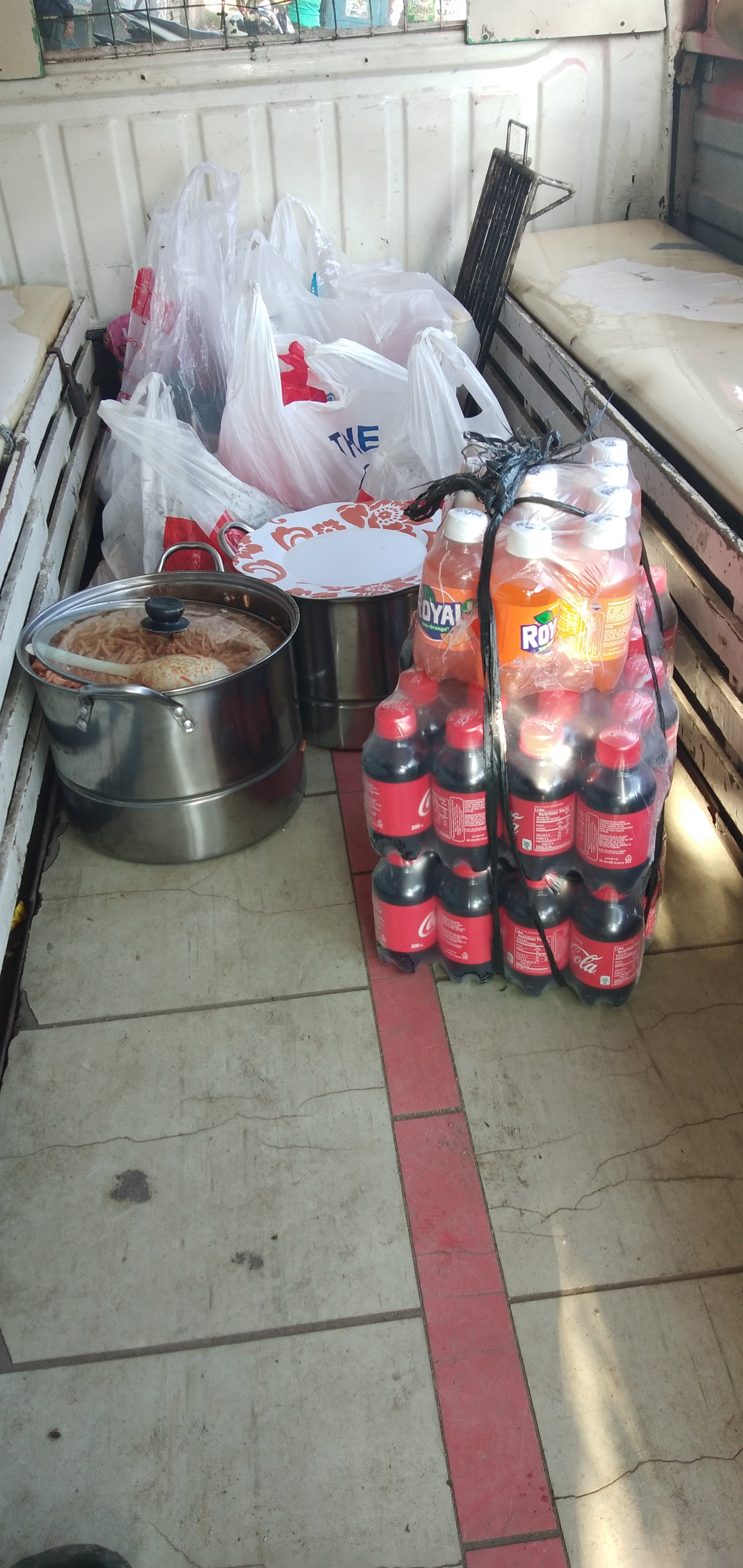 Foods for travel
---
We traveled for more than half of the hour before going into the pier. Actually the pier that we will be going is located at Parola, Cordova, City of Cebu. There are lots of vessels in the place intended for nearby trips just like Bohol.
As we arrived at the boat station, we then immediately put our things up in the boat we were renting so that we could travel at exactly 7:00 am. Everyone were getting more excited especially my younger cousins that are really jumping for joy even they were already in the boat. I could just remember my first board on a boag that I really cried and cried because I was so so so scared compared to them that were just so happy and electrifying joy.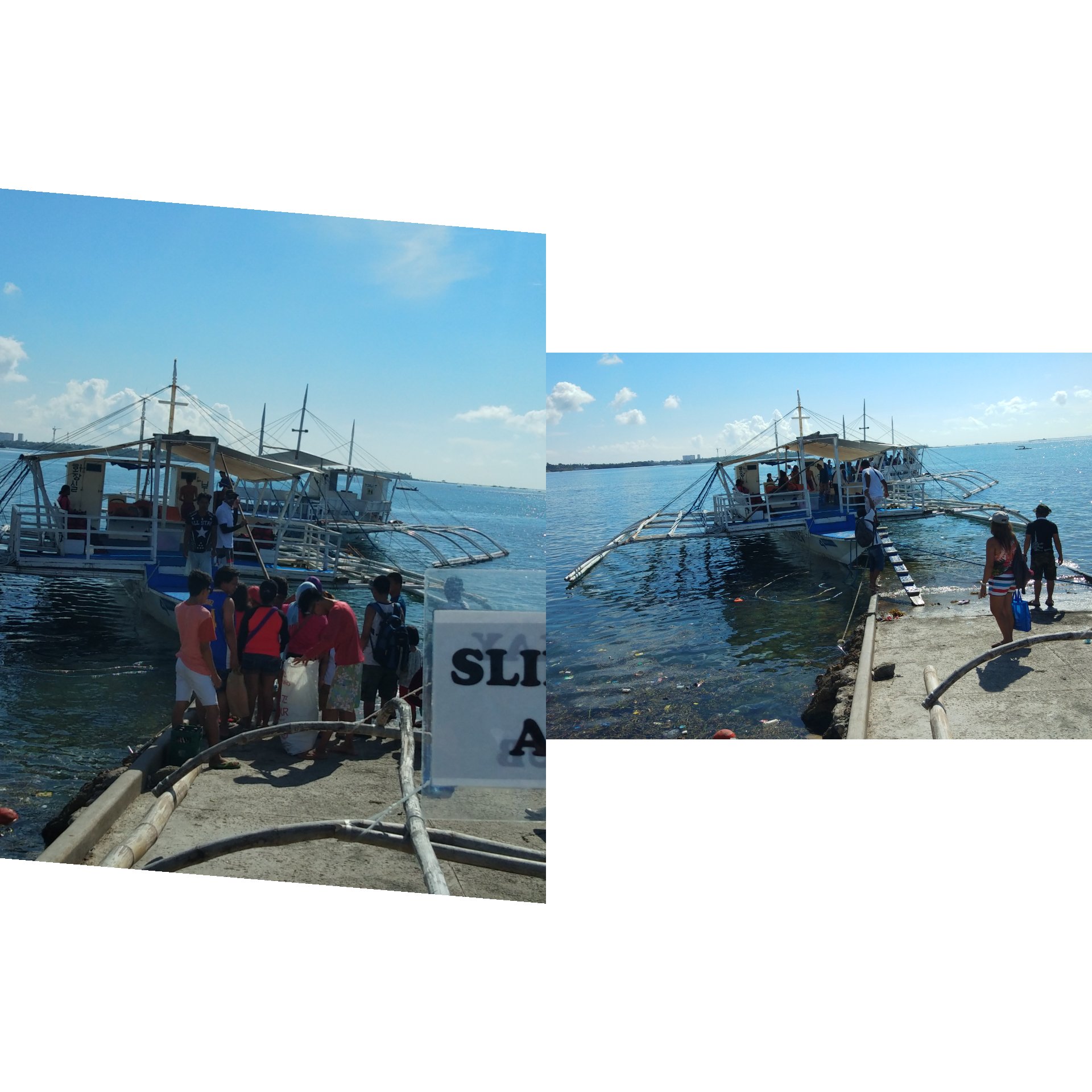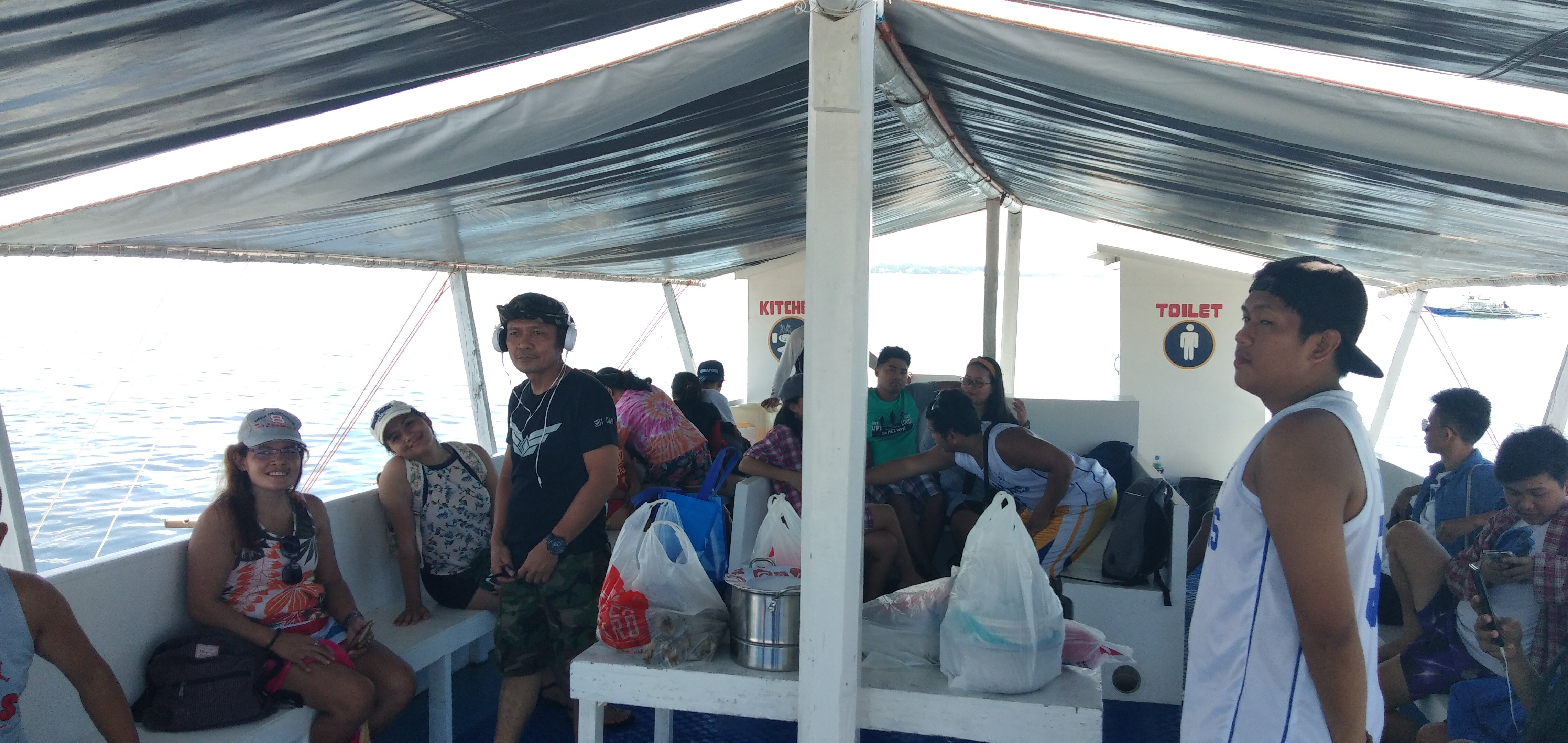 Were on board
---
So without any hesitation, we already have our board and went through our destined Island. They said that we will be visiting three Islands for the day and I was so happy for that. I felt I am back to my old days haha.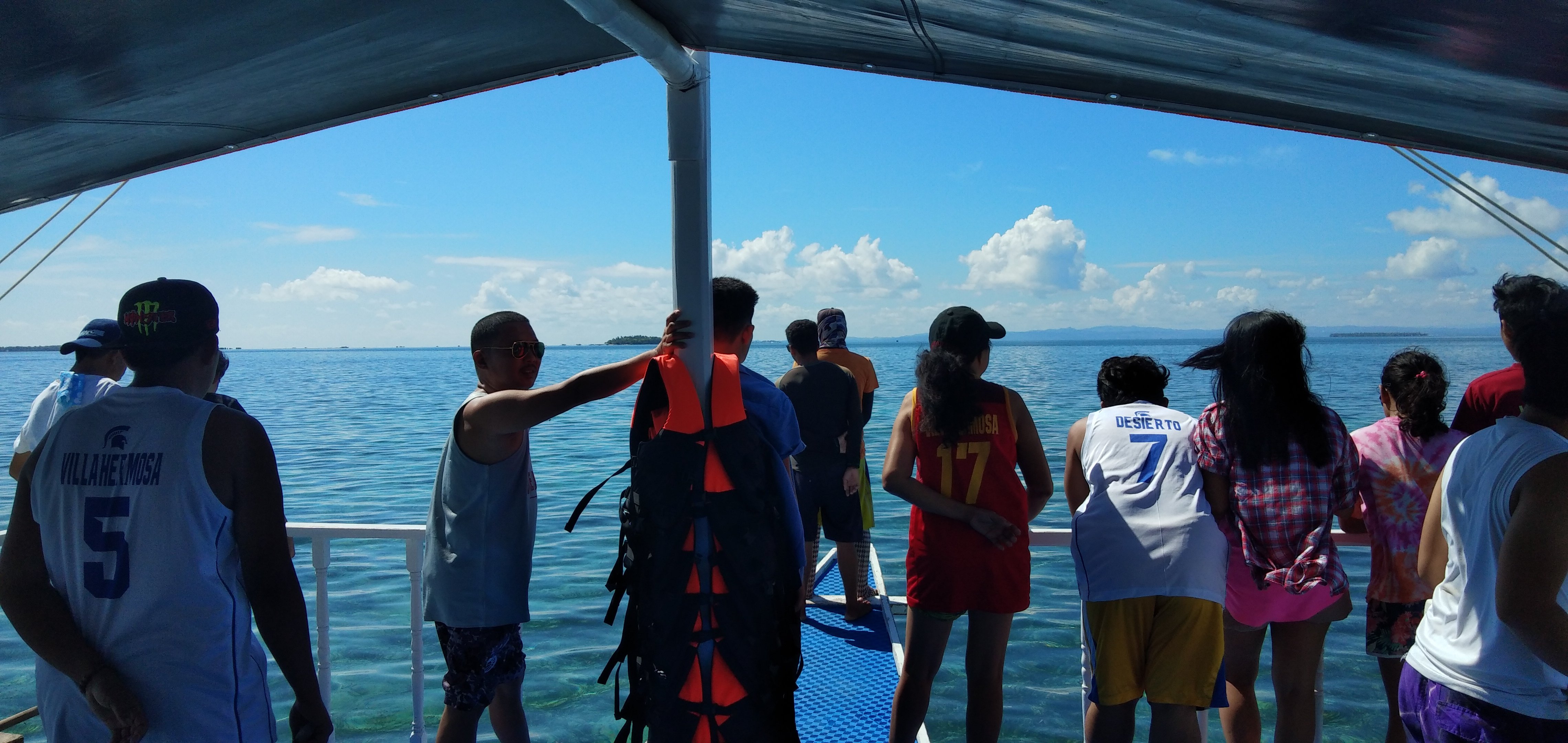 On travel
---
As you can see on the picture, everyone doesn't want to sit on the boat but rather just stand up while witnessing the beautiful seascape of Cebu. We could really see how deeo and clean the waters are. We are already at the center between our destined Island and pier of Cordova.
Few minutes later, we already saw the view of the Island we will be going. I then took a picture for it. I really prepared my cellphone for some picture taking because I already told myself that I will be posting it here in steemit 😂.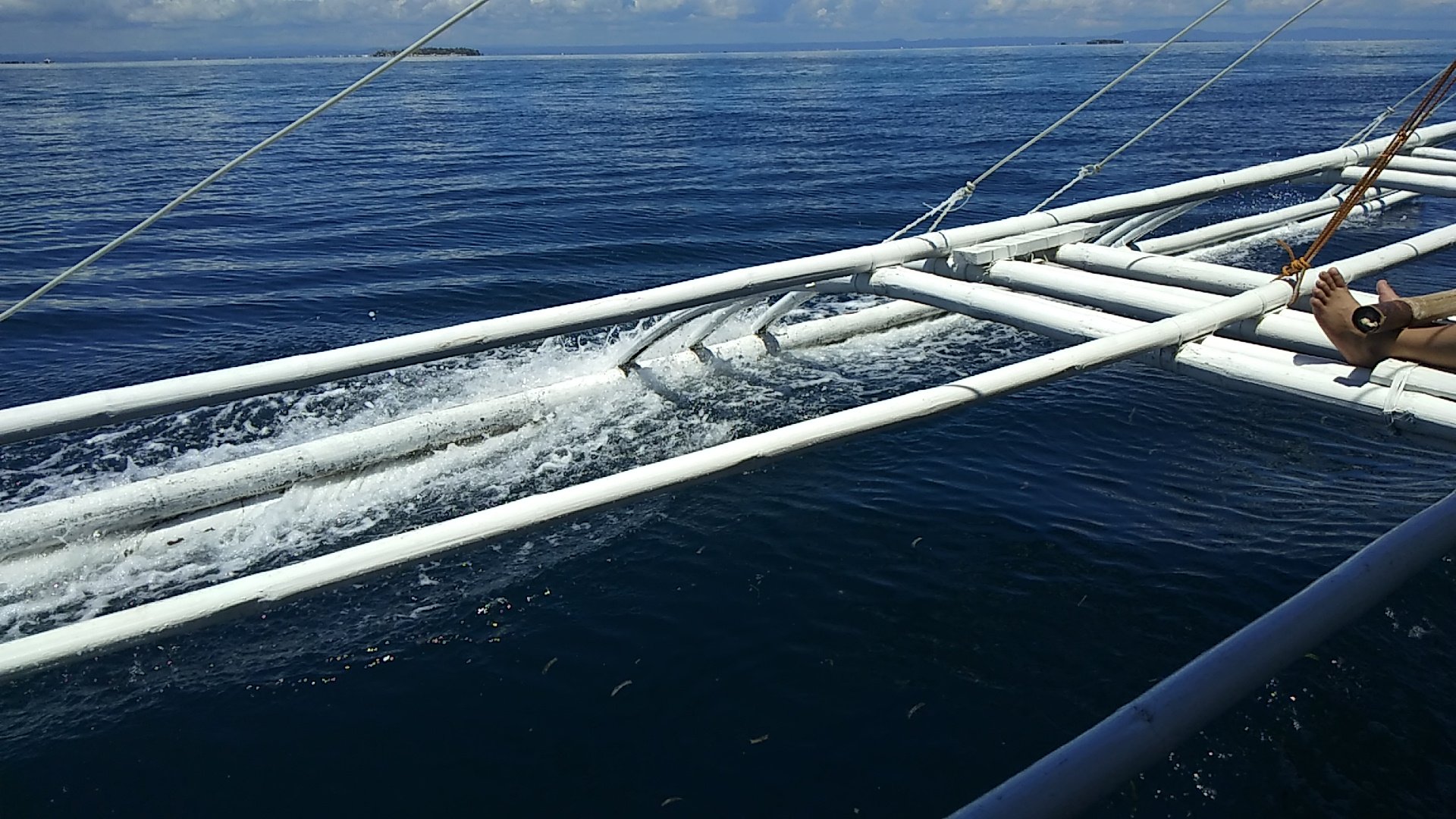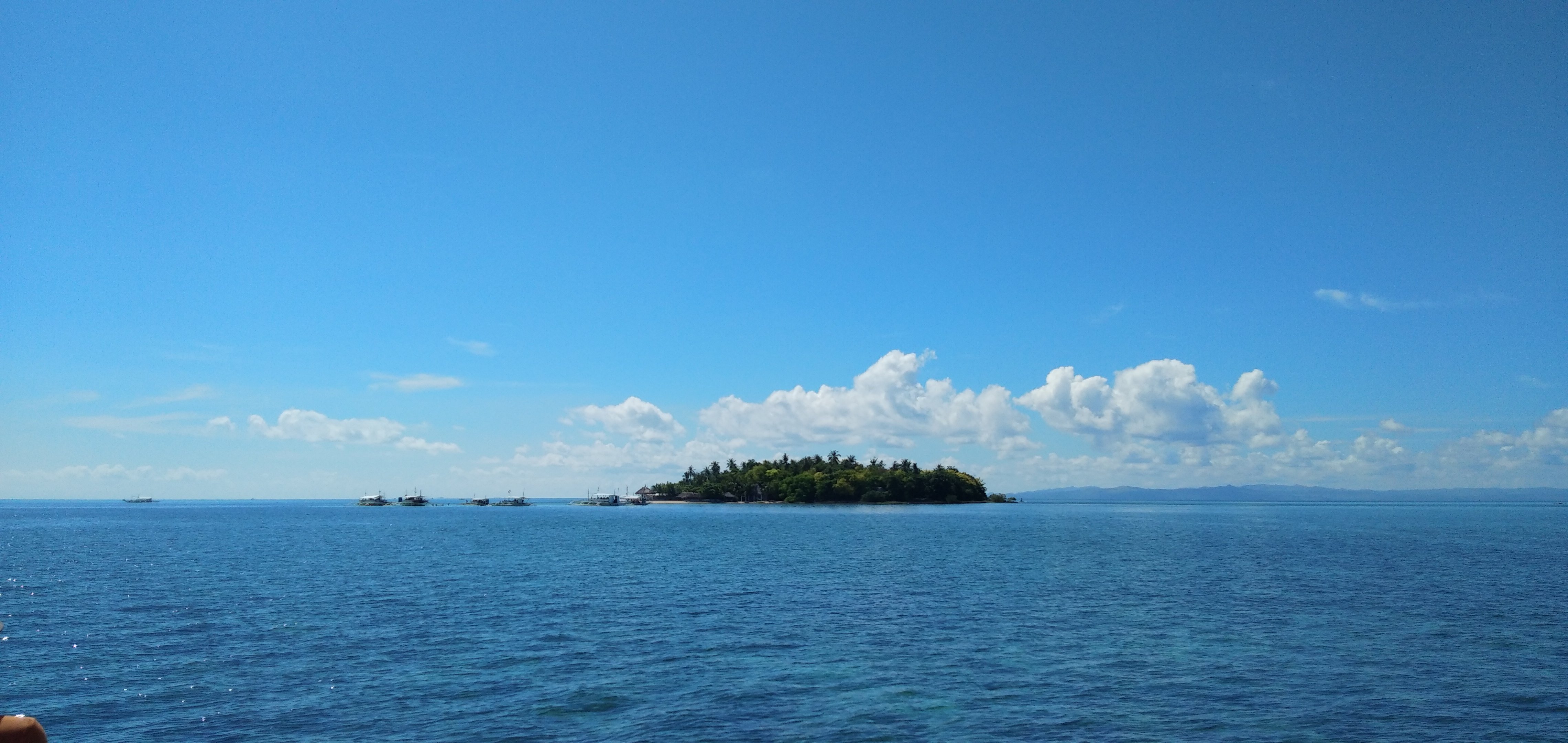 Beautiful view of the Island of Caoagan
---
At exactly 8:30 hot in the morning, we've finally arrived to our first destined Island which is the "Island of Caoagan". They said that this Island is part of Olango one of the barangays of Lapu-Lapu City. So I was so proud because I am one of the citizen of the said City.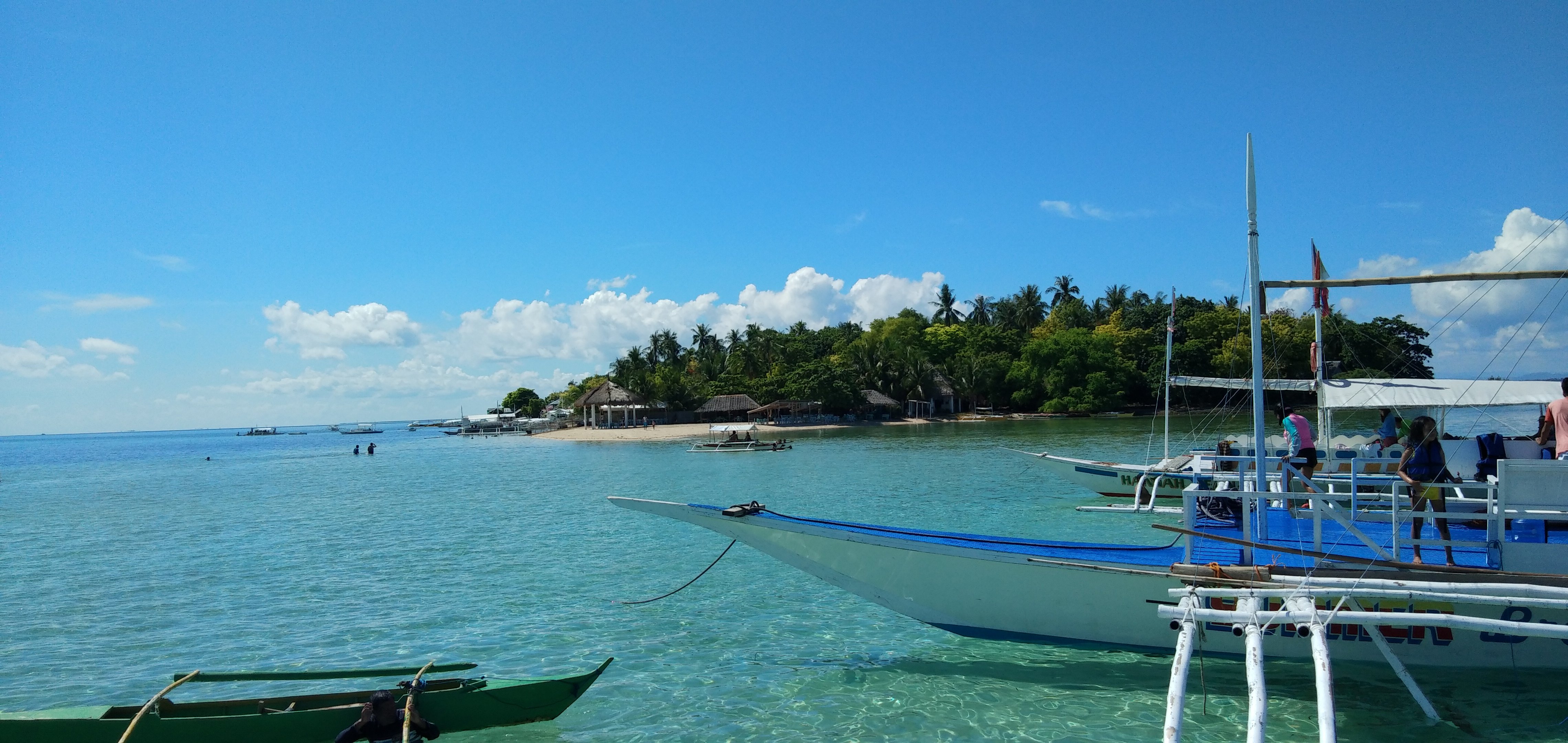 White sand beach of Caoagan
---
I thought we could really walk through the Island but sadly it was already a private property and if anyone wishes to go inside then he/she will be charge for another payment. I just took a picture of the beautiful Island with its amazing sand bar beach. I can truly see how white the sands that were sorrounding in this Island. From the sea itself were so clear and good for swimming especially kids because it is has just a low level of water.
We stayed for 1 and a half hour in the Island and went another Island named "Sulpa" It is just a kilometer away from Caoagan Island. They said that this Island has a very rocky land structure that is very difficult to walk through that's why people that were visiting in the Island just stays beside and just embracing the cold scent of the water that sorrounds the Island. Still it has a white sand beach that is clean and good to swim for toursist visitors.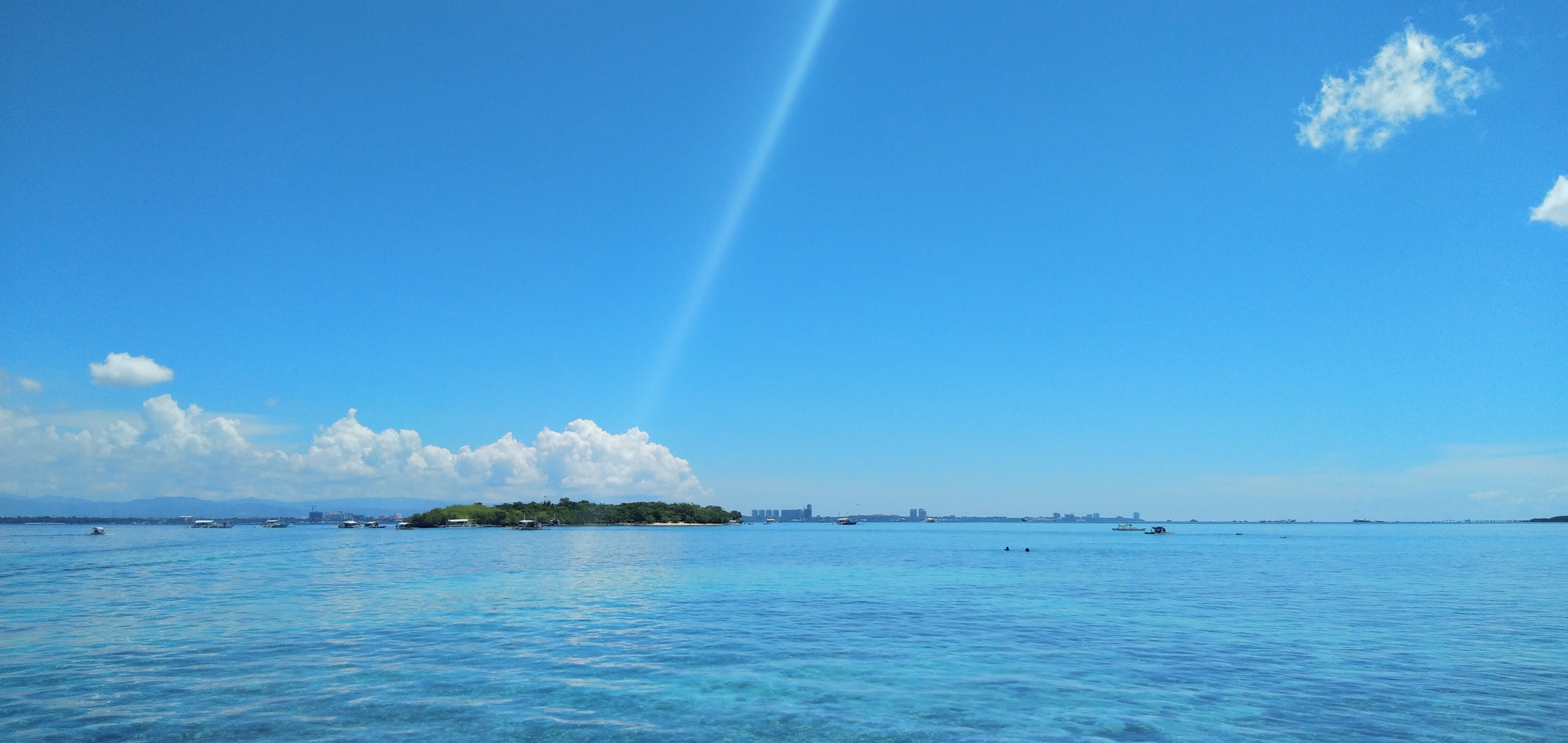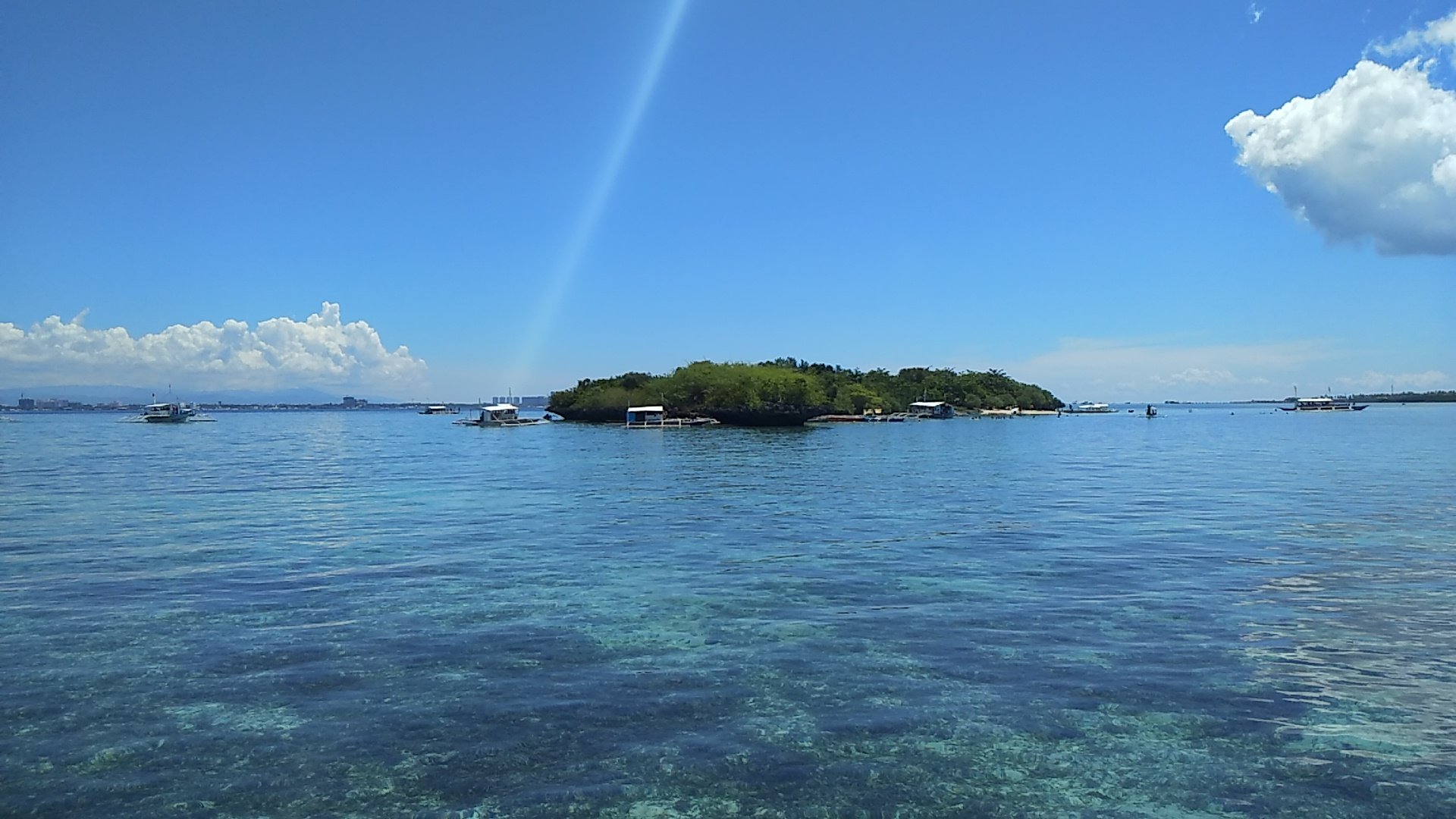 Overview of Sulpa Island
---
As we are about to arrive in the Island I took the oppurtunity to have a picture in the beautiful landscape of the Island. Even if we were still far from the Island we could truly see how rocky the Island is.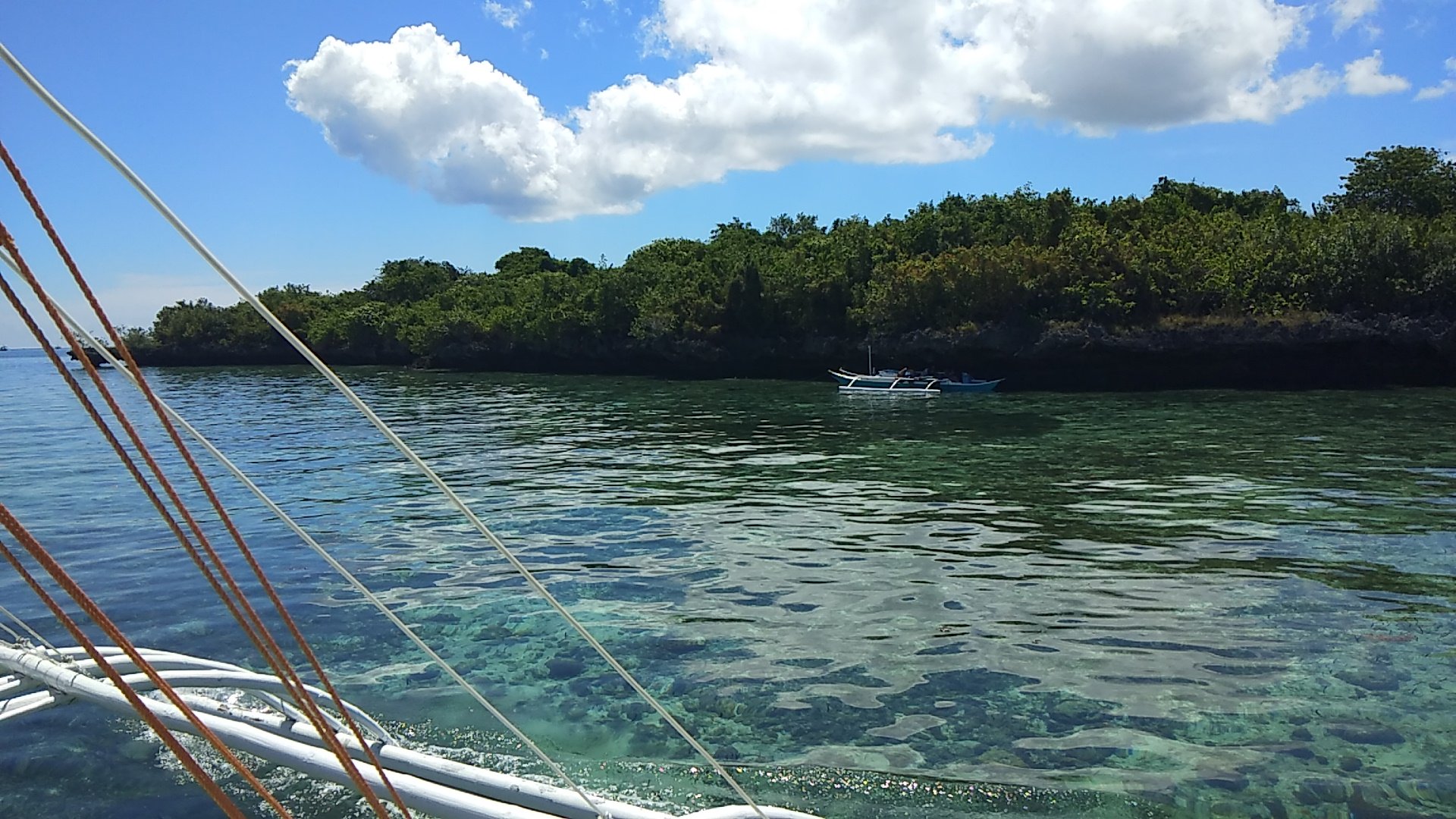 Island of Sulpa
---
Finally we already arrived at our second destined Island which is the "Sulpa". Again we cannot go to the Island and walk to its paradise so we just swam beside it and enjoy the clean environment of the water. Here also we enjoy our lunch so that we will not be hungry as we indulge every moment of the adventure. We stayed in the Island for more than 1 hour and it was already 11:00 early in the afternoon. By exactly 12:00 noon we will be moving to the last Island. This is the last but not the least Island that we will be enjoying today. Here we will stay the rest of the hours remaining before we will go back to our City.
So as the time goes at 12:00, we then decided to go to the last Island. The Island we will be visiting for the last is the Island of Gilutungan. Gilutongan is the biggest Island that sorrounds Olango. It has many restaurants at the place and different toursit spots but sadly we still can't walk through inside because it has also big charges. As always though it is an Island Hopping adventure we just stayed at the water and enjoy the fiest of San Juan. The water were so deep and it is very dangerous for the kids to swim. They just wear the prescribe life jacket for them as they want to swim the deep ocean.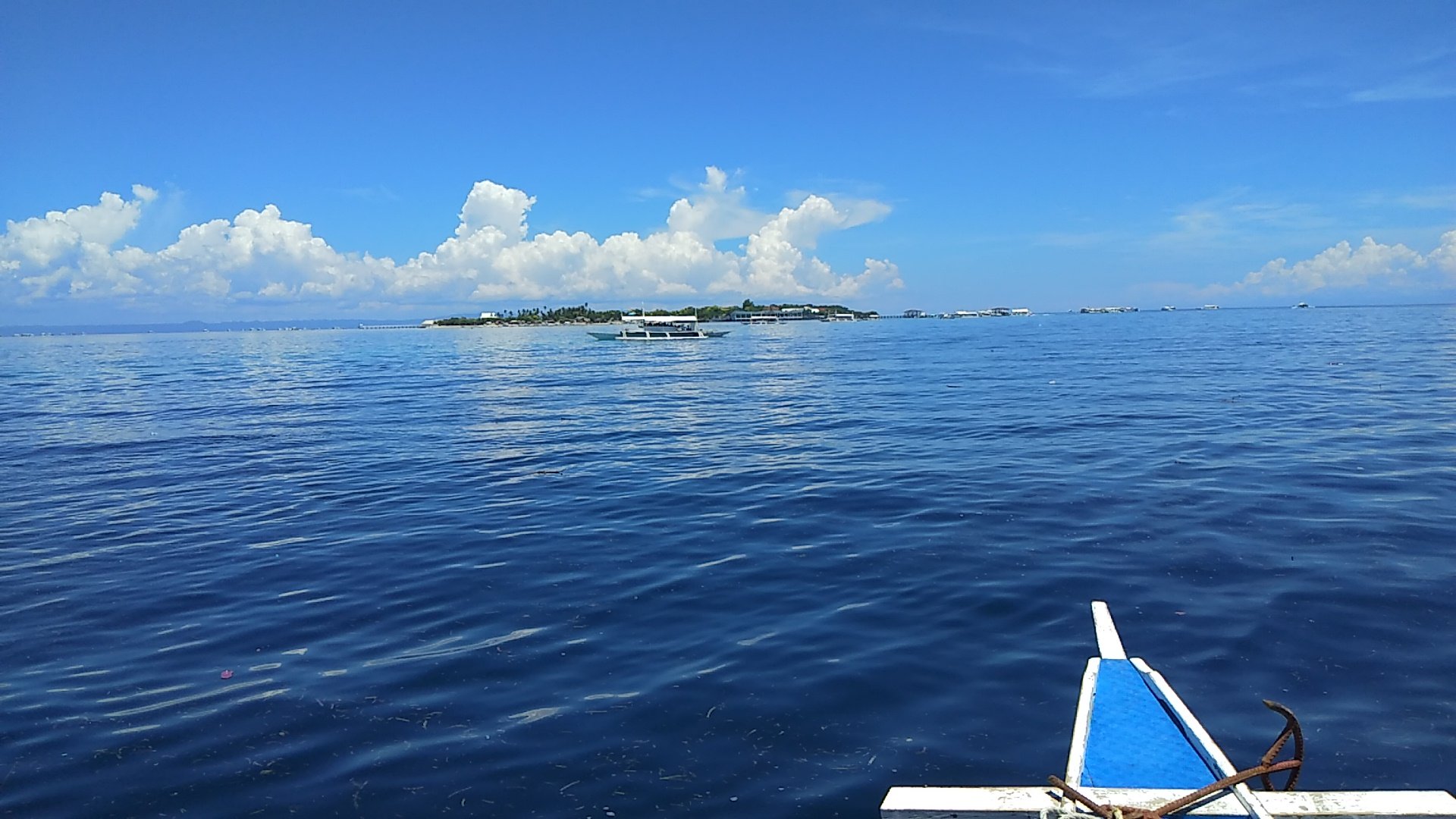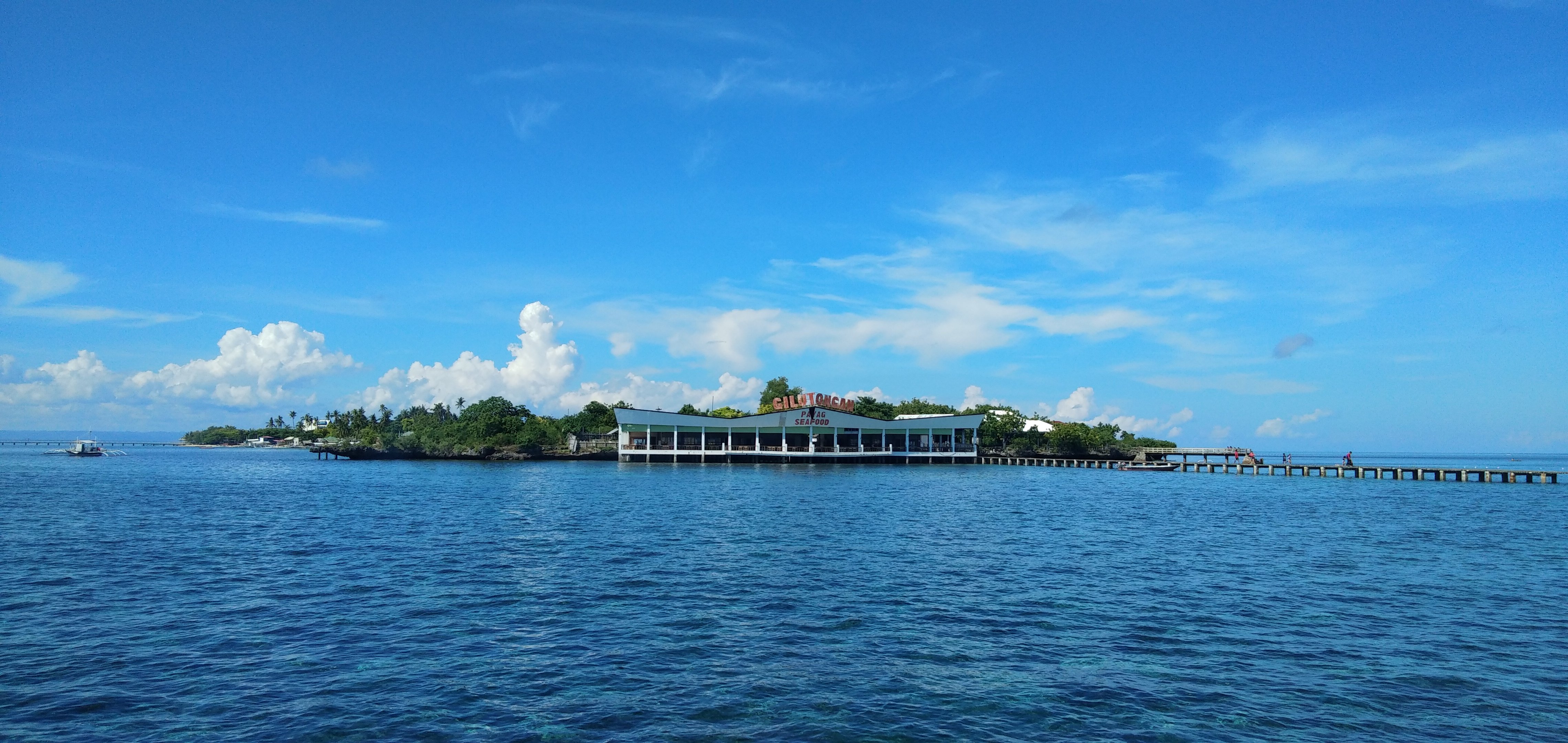 Island of Gilutungan
---
I swam also and go deeper to find some amazing sea creatures of the place. I am so happy that I found many while I am wearing the goggles. Many fishes and big corals that can be found in this seascape especially starfish, different kinds of seashells as well as fishes. The sea was so really really deep and cold yet it is very clear that even how deep it is still you can see the land below.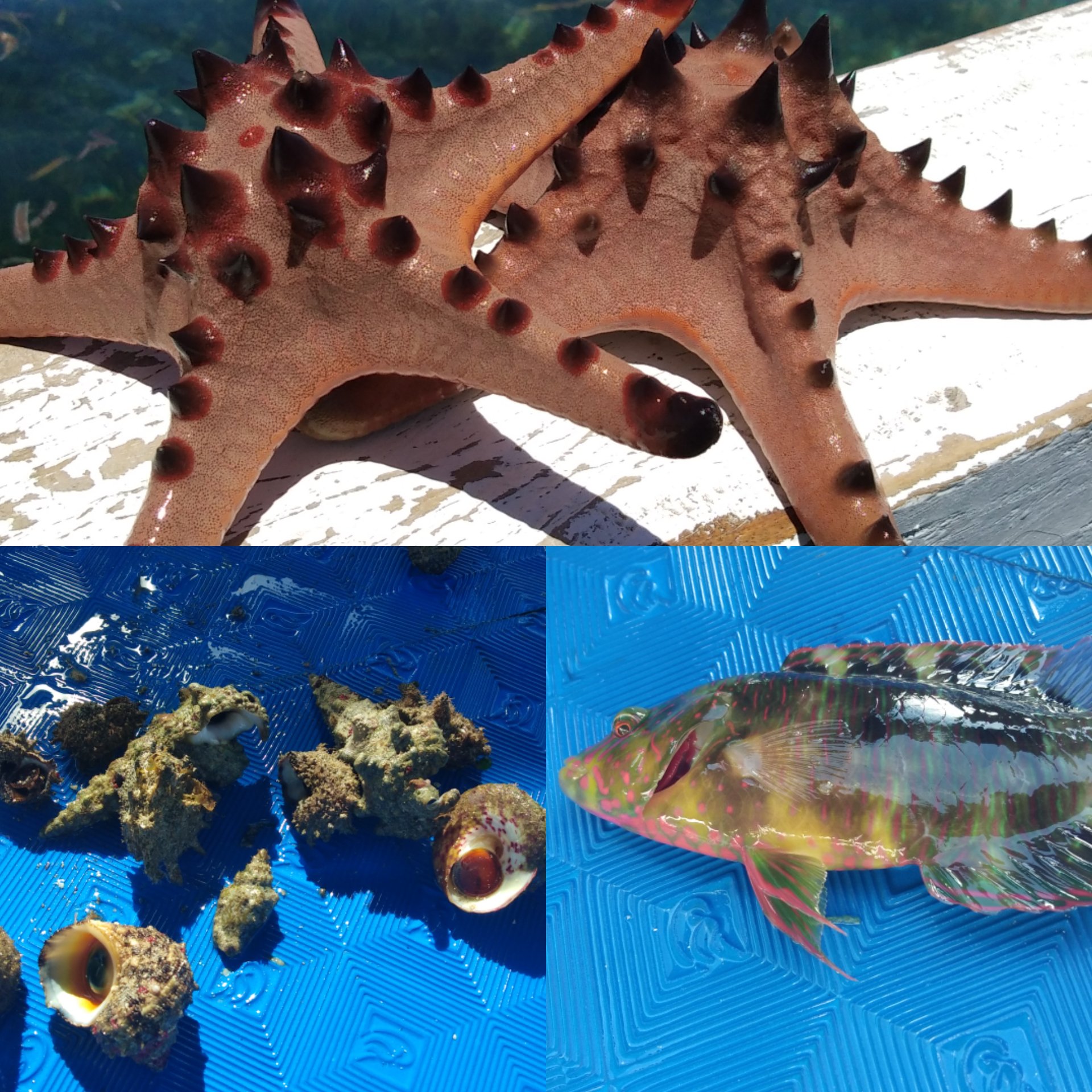 Some of the beautiful creatures can be found in the Island
---
It was coming to 4:00 in the afternoon already and it is the time for us to go home so that we will not be caught by night and it is very difficult for the boaters to drive along the way. So immediately we then started to ready ourselves so that by exactly 4 o'clock we will be traveling our way home. Everyone in the boat were so tired and felt sleepy already because of the fun they have experienced starting in the morning of the day. We were so very thankful also to our uncle who was very supportive for the adventure. Without him we couldn't exprience this memorable event in our clan. I hope someday we could still have our way back in this event with different adventure again.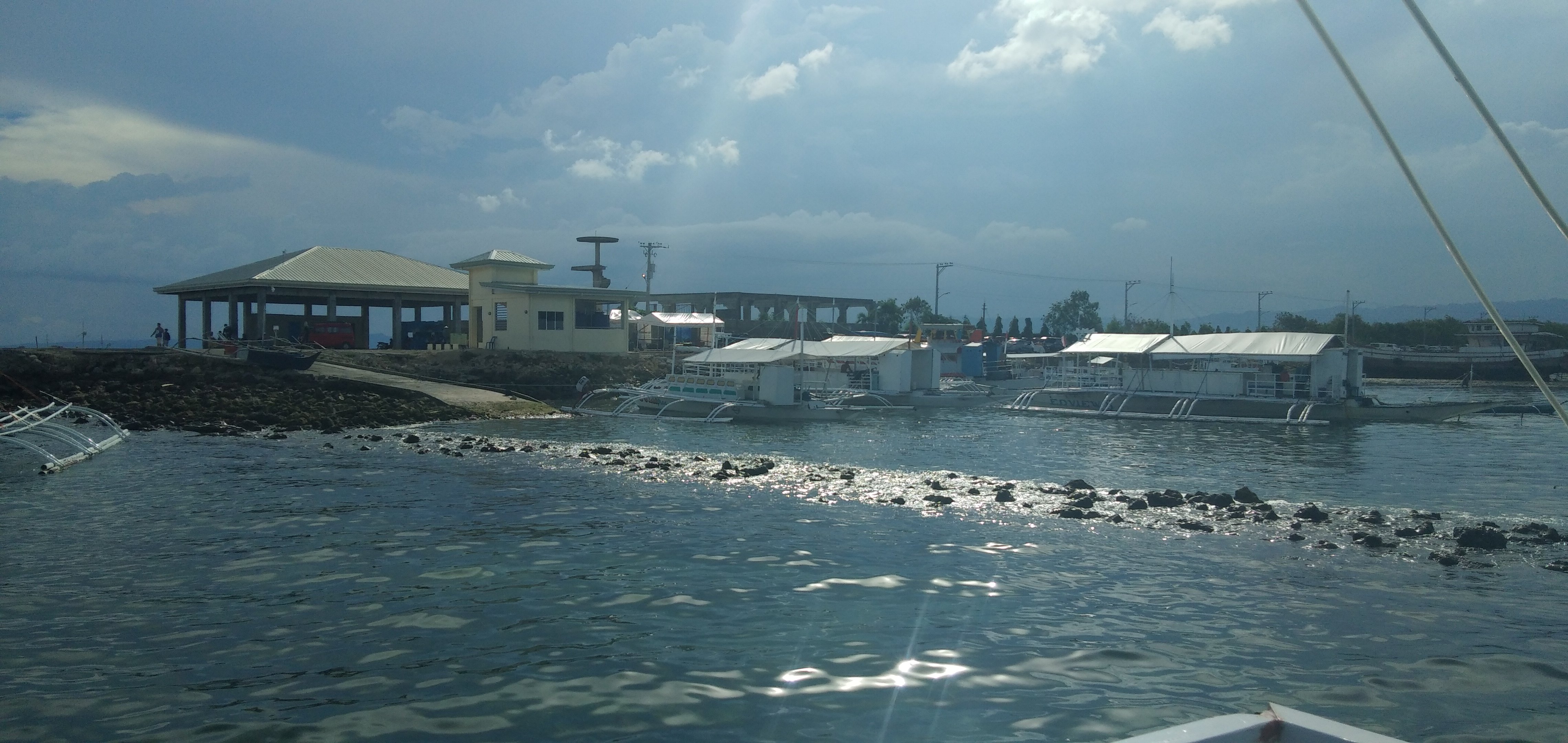 Here is the summary of the video adventure we have from going to the Islands up to the moment we went back home.
Outline in going to a Island Hopping
---
If you wish to go for an Island hopping take a read and consider this things:
bring foods that will be needing for all travelers.
bring cellphones or any gadgets to take some pictures of your adventure.
bring extra money for you to buy if you wish to have souveniers from the Island.
prepare yourslef in the Island hopping adventure especially the things needed for the getaway.
Details for the adventure:
bangka rent cost
Php 3000.00 good for 20 person
Php 4000.00 good for 30 person
Php 5000.00 good for 50 person
You can choose different Islands on what you wish to go. It has many choices and what we choose is the Tour A which composes the three Island of Caoagan, Sulpa and Gilutungan.
---
your traveler for this time @johnartist