Hey guys! If you have read those few lines next to my profile photo you know that I enjoy being active. So obviously I like to use bikes as a mean of transportation. Therefore my today's post will be about Barcelona's system of public bikes that are waiting to be rented by locals.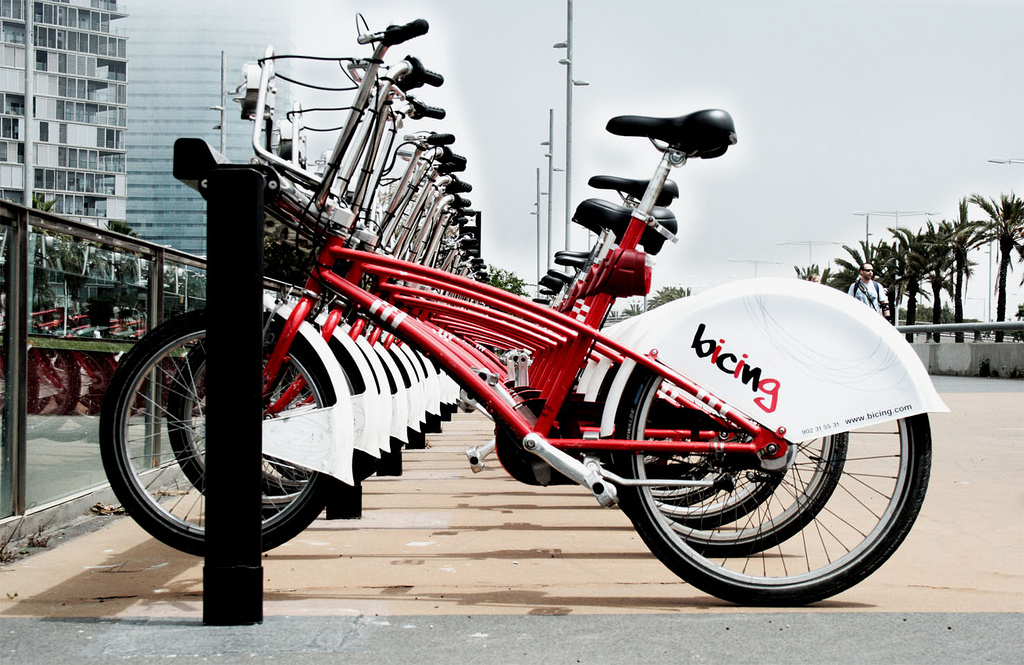 I have written about the event called "Ciklovia" that takes place each Sunday in Bogota (in Colombia) when major streets are closed for car traffic! If you want to know more, here's the link: BoldspiritTravels on a budget: "CICLOVÍA" - when bikes take over the city! Weekly! 😍 💪🏻 Bogota (Colombia)[Solo backpacking on a budget in Latin America].
"Bicing" is another idea how to promote a healthy lifestyle among residents. The idea behind it is to provide bicycles in stands (almost 500) all over the city of Barcelona (for a yearly fee) so the residents can use them instead of public transport or cars. And trust me, there are in constant use! Yeah! 💪🏻 😍
There are hundreds of stands all over the city, including those just in front of the most important touristic attractions. Some may argue that it ruins the overall view. To me, it is a clear indication that a local government tries to improve the quality of life of its residents!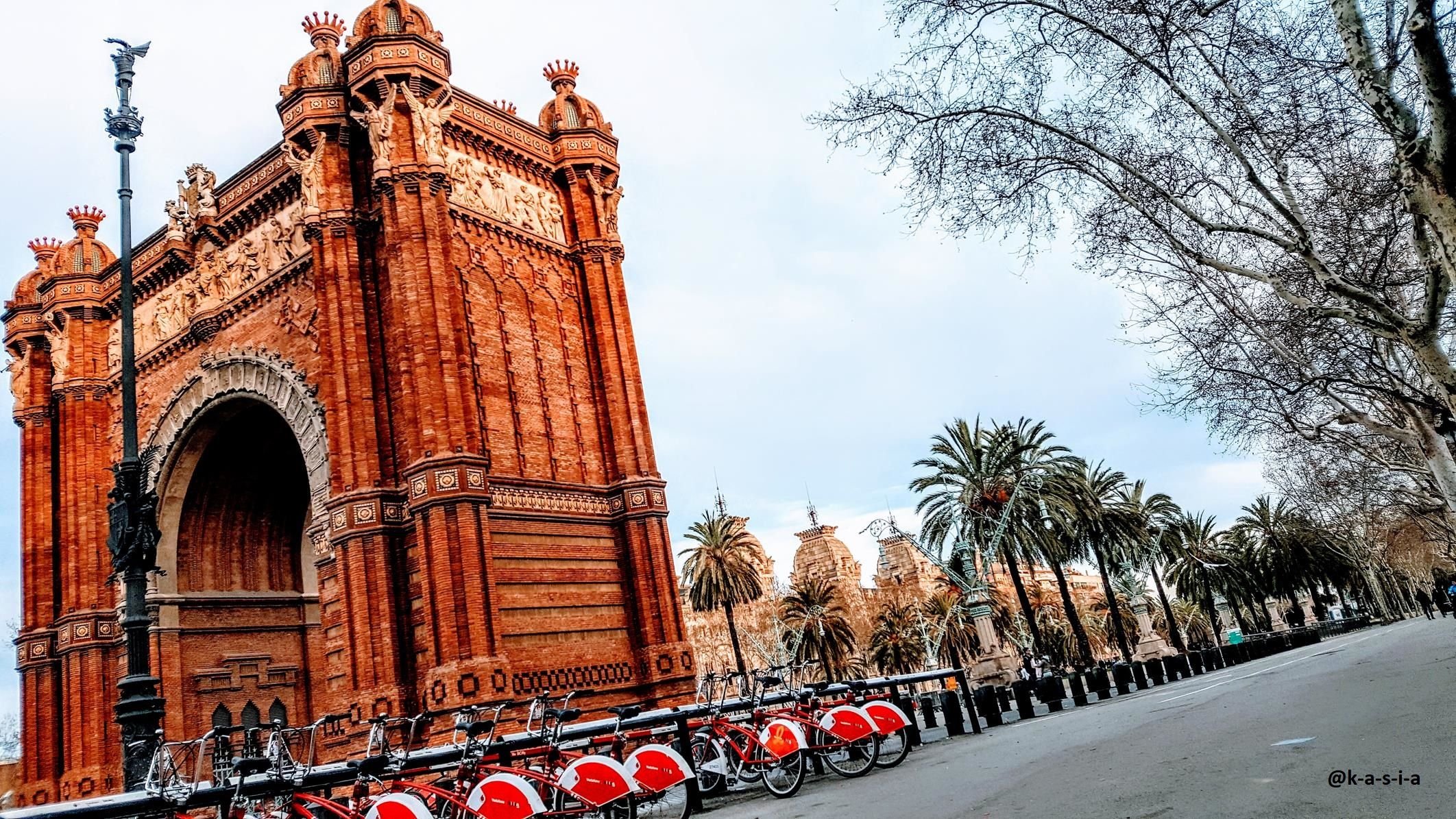 "Bicing" in front of "Arco de Triunfo".
The problem in Barcelona is that you have to pay attention to your belongings. I was never mugged, but yes, my bike has been already stolen a few months ago! 😤 What's even worst, it was a bicycle that I borrowed from a friend! 😔 I felt like I abused his kindness and trust. 😔 And guess what, at the police station I was informed that this is nothing unusual! 😤After that event, I started to watch other cyclists and I've noticed that people who ride their own bikes use two or even more locks! One for the frame, and the other/others for wheels, sometimes even one additional for a saddle! It sounds bizarre and absurd, doesn't it?
This is why I am such a big fan of "Bicing". It allows you rent a bike and use it for a certain amount of time. All you need to do is to be a resident of Barcelona and pay a little less than 50 E as a yearly fee. You receive a card that allows you to join the program, thus after activation, you are ready to go! You can use the bike for 30 minutes if you want to ride for free. All you have to do is to return it at the "bicing" station. And there are so many of them across the city (almost 500!)! If you need your bike for a longer ride you can use it up to 2 hours, for a small fee.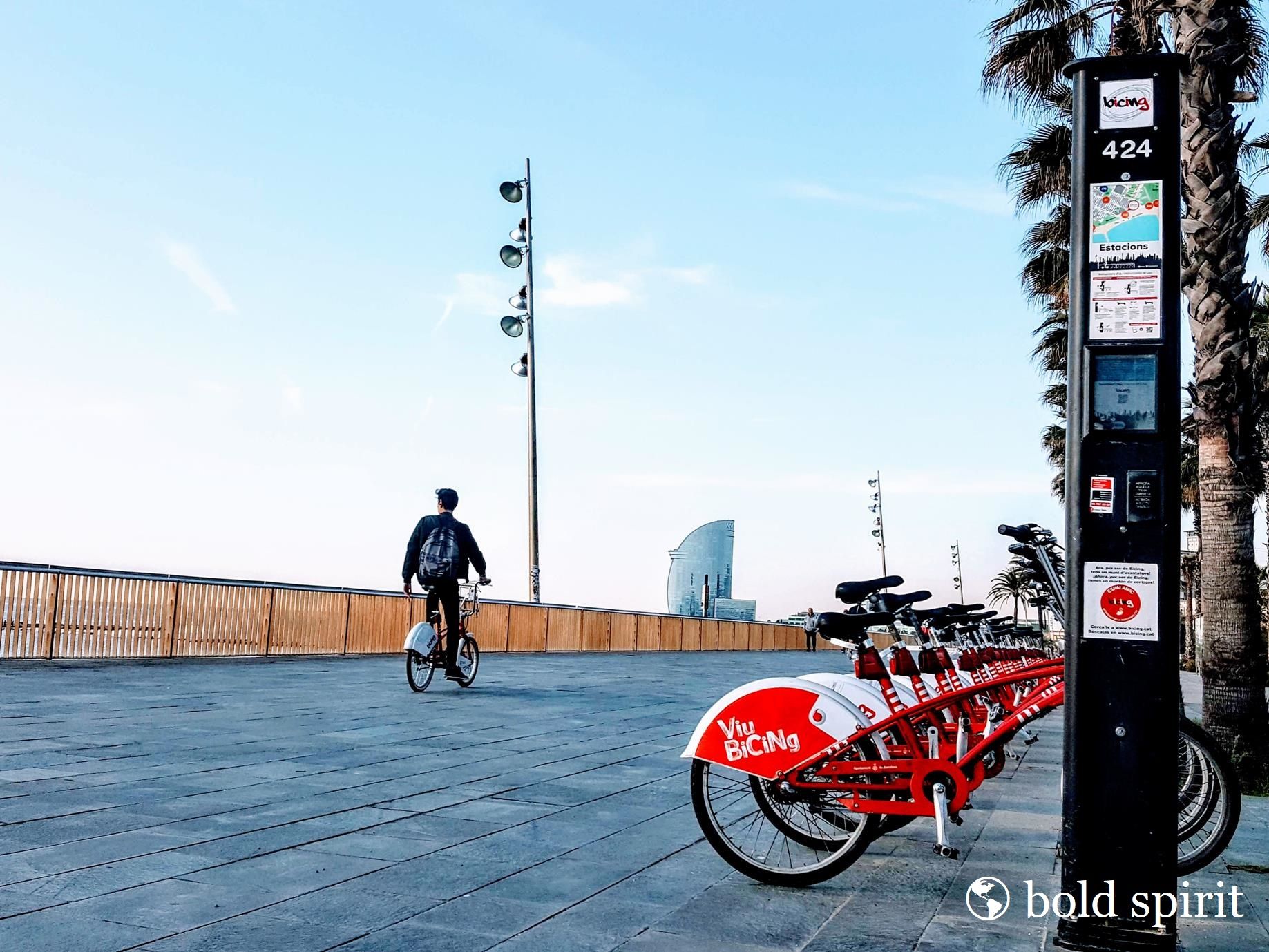 It was established in 2007, so it functions for more than 10 years already! I know that bike sharing systems are the more and more present in other big cities. In general, the rules are more or less similar, with maybe a different approach to the fees. The next, or should I say, simultaneous, step is to provide bicycle paths that ensure the safety of bikes' users.
Thank you for being here with me. I hope until next time!
Pura Vida and enjoy your journey! 💛