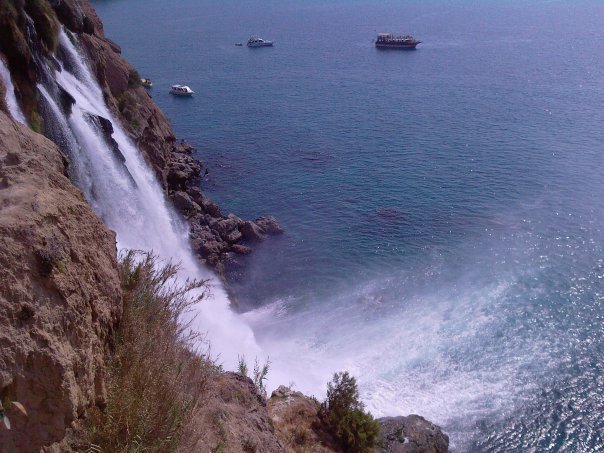 English:
Duden Coastal Waterfall is on the way to Lâra Beach. The location is located in the very beautifully arranged lush Duden Park on the beach beneath the airport.You can see the passage of airplanes. To the southeast of the city center, the Düden Stream is poured into the sea from cliffs 40 meters high. It is the symbolic beauty of Antalya.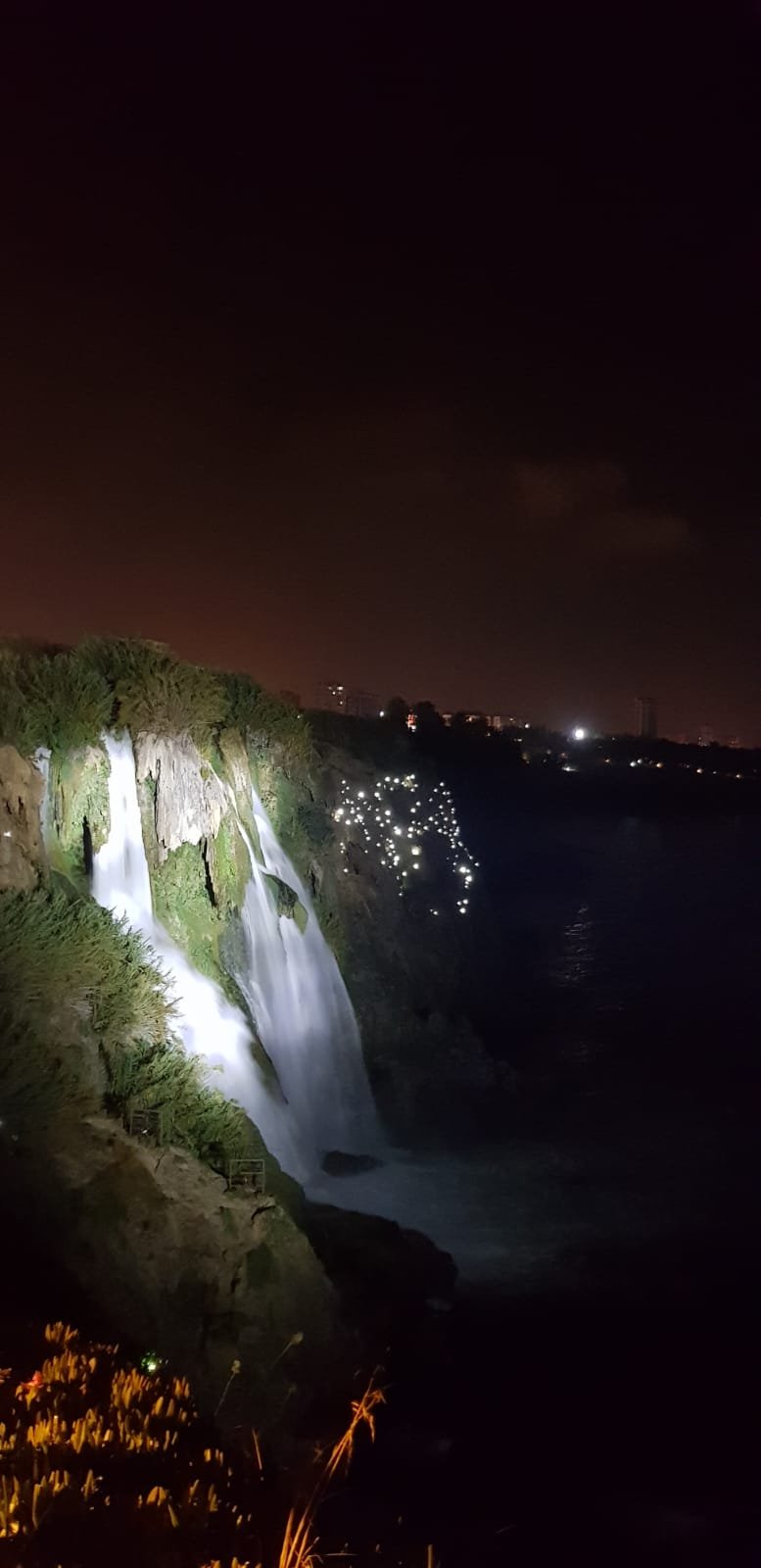 The viewing terraces in the park offer visitors breathtaking waterfalls, cliffs and Mediterranean landscapes. It is one of the crucial points of the sightseeing boat. At the back of the waterfall is the restaurant and tea gardens on the Düden Stream.Rafting is available. Approx. 4 km trail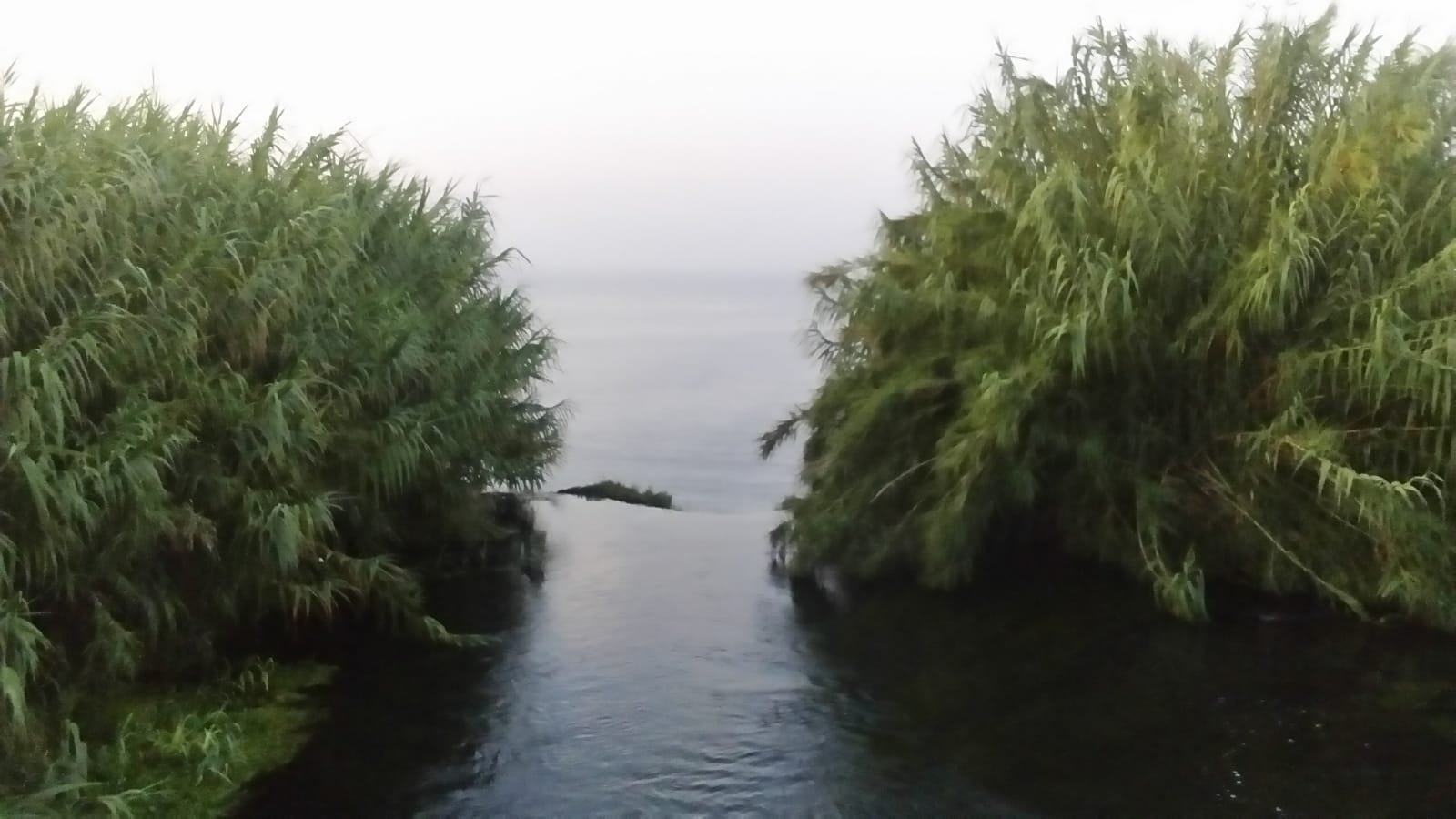 TÜRKÇE:
Düden Kıyı Şelâlesi Lâra Plajı yolundadır. Konum olarak havalimanının altında sahilde çok güzel düzenlenmiş yemyeşil Düden Parkı içinde yer alır.Uçaklar çok yakınınızdan geçmektedir. Kent merkezinin güneydoğusunda Düden Çayı 40 metre yükseklikteki falezlerden denize dökülür. Antalya'nın simgeleşmiş tabiat güzelliklerindendir.
(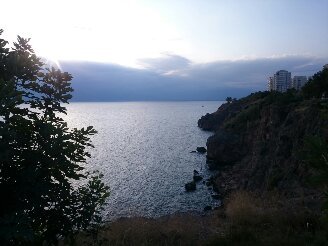 )
Park içinde yer alan seyir terasları ziyaretçilere enfes şelale, falez ve Akdeniz manzaraları sunmaktadır. Gezi teknelerinin önemli uğrak noktalarından birisidir. Şelalenin arka kısmında Düden Çayı üzerinde lokanta ve çay bahçeleri yer almaktadır. Rafting imkanıda sunmaktadır. Yaklaşık 4 km parkur