If you have been flying in the US recently, your plane likely hat internet that was provided by gogo.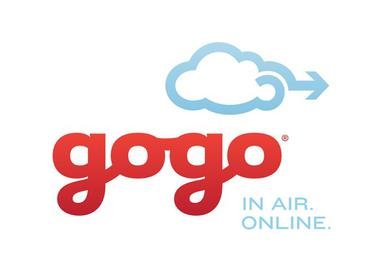 At least that is how it felt to me gogo everywhere. Although most of the time I am flying with AA, due to the fact that I live in Philly and this is a big hub for American so my experience may be skewed.
Now if you ever used gogo, you may have noticed how horrible it was in terms of speed and latency. And over time it has gotten worse, likely due to more and more people using it.
Today I had my monthly gogo plan ready to be used on my flights by AA to EU only to realize that gogo is not being used by American anymore.
My international and national flight both had a new Panasonic system, that worked across both flights. Normally gogo only worked within the US, but I could use the Panasonic service over the ocean. That was fantastic.
I could even stream video
And as expected the service is not fast. Websites load pretty slowly etc.
In fact today while on the plane I made a huge mistake on steemit. I wanted to send a thank you to someone who upvoted me and ended up sending him all my liquid steem. About 4k steem or $12k USD.
I am pretty certain this was a function of the bad connection on my phone, as this is something I do routinely and can't imagine fucking up.
So my lesson learned here would be: don't send transaction when you have a bad connection.
However overall the connection was much better than what I am used to, of course with interruptions. I was even able to watch youtube on the plane, and that is certainly something I have never been able to do before.
As such I have to be impressed with that service and I hope the speed will stay this way.
Way to go American and Panasonic