Growing up in Texas and knowing Texas' coastal waters fairly well, I had never given diving off South Padre Island much consideration. I had been involved with many commercial dive projects along the coast so I knew what to expect close to shore. The water's along the Texas coast are murky at best and the thought of paying to dive these same waters was not very appealing. More importantly, I would need to drive 5 ½ hours from Austin, where I live, and the cost of transportation, food, and lodging, as well as the cost of the dives themselves, was roughly $100 less than it would cost to fly to Cancun, Cozumel or even drive to Florida. But, after much consideration, I finally decided to give it a try and see what South Padre had to offer.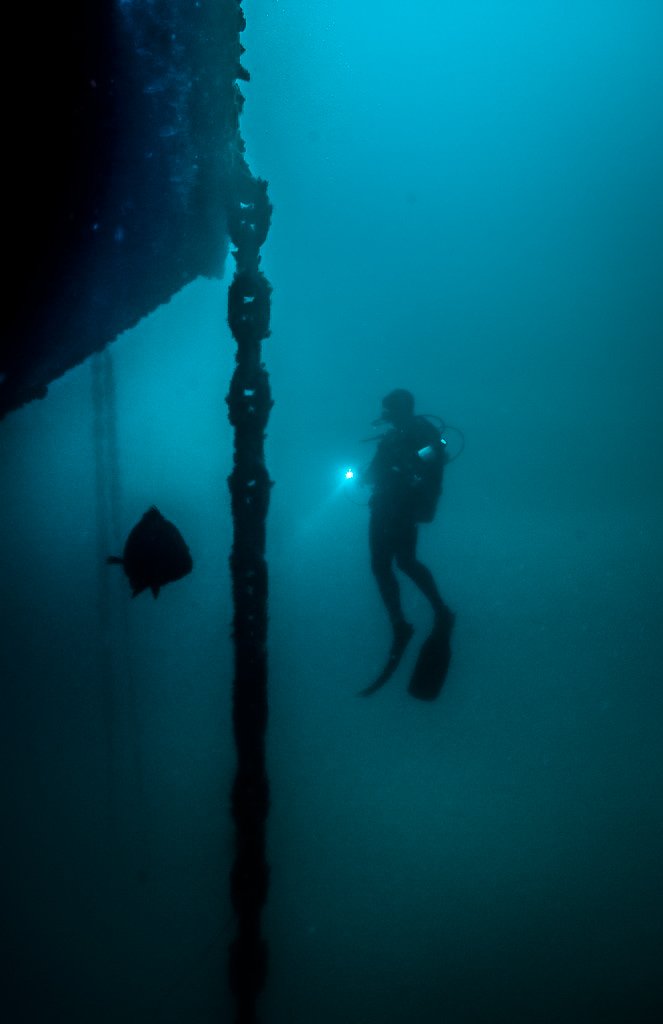 I booked my trip through American Diving, a local dive shop in South Padre. And, upon their recommendation, I reserved a room at La Copa Inn Resort located only minutes away. I was told I might even get a break on the price if I let them know who referred me, but once I arrived and conveyed this information, the woman behind the counter only stared as if to say, "so?" During the summer months, room rates almost double so expect to pay more. That is just the nature of the high session. Rooms at La Copa run $100 a night for double occupancy on weekends and $69 a night during the week.
Overall La Copa was a reasonable choice, but I did have a couple of complaints. The most important was parking. Since the beachfront property is at a premium on South Padre, parking lots usually extend out in front of the hotels in long narrow strips.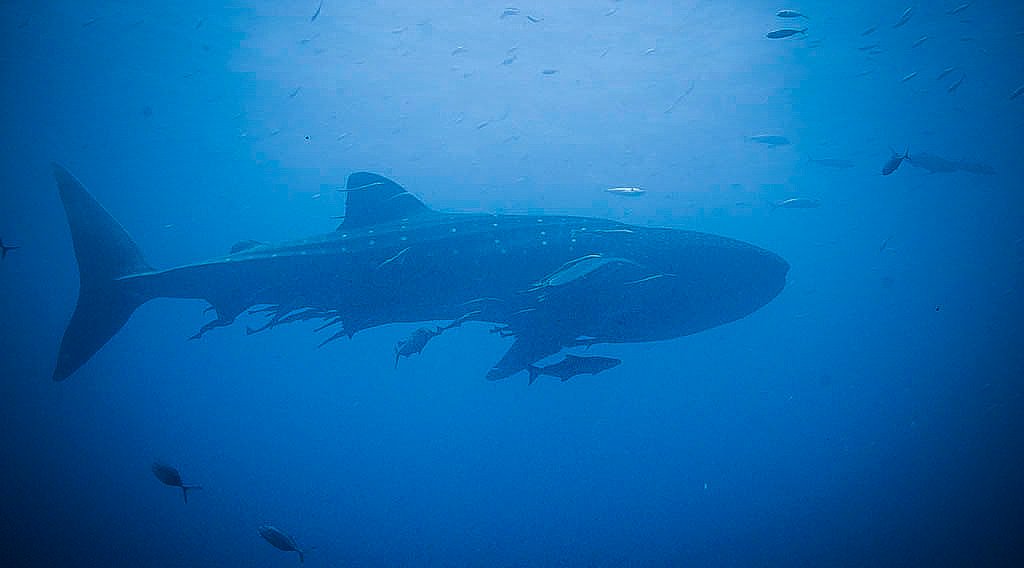 This makes transporting your equipment and luggage quite a chore. One item to note; don't expect to find luggage carts at La Copa. I never saw one the entire weekend. I was told at the front desk they had 3 but they were never available. Even when I inquired at 6:00 a.m. there were none to be had. This was a serious drawback considering the amount of equipment I had sitting in my truck. I did see one couple who was using a maid's laundry cart to carry their bags, but when I inquired about it I was told there were none others available.
Another criticism was there claim of providing hi-speed internet access to every room. Since I wanted to post pictures taken during the trip as well as a report on the first day's dives, having hi-speed access would have been a true advantage. So, when I got to my room only to find it not working I was a little put-off. And, when I called the front desk the only suggestion they could offer was to come downstairs and use one of the two complimentary computers near the lobby. Unfortunately, these computers were either always in use or locked up for the night.
As for the rooms themselves; they were clean, comfortable and offered all the regular amenities you would expect including single or double queen beds, microwaves, refrigerators, alarm clocks, and TVs. Since I would only be using the room to sleep, La Copa was manageable. I will say having hi-speed internet access would have been a plus, but all in all, it was adequate.
The Service
American Diving is owned and operated by Tim O'Leary, head of NAUI's technical diving division. He is a friendly, knowledgeable, good-natured person. He knows a great deal about diving and about diving safely. He is also one of the few people who can make suggestions about your equipment without sounding arrogant. Tim has lived on the island for many years and knows the area well, and can quickly make snap decisions regarding which sites to dive. Likewise, his crew is professional and understands their role. I was very pleased with their performance, and how well they conducted the dives.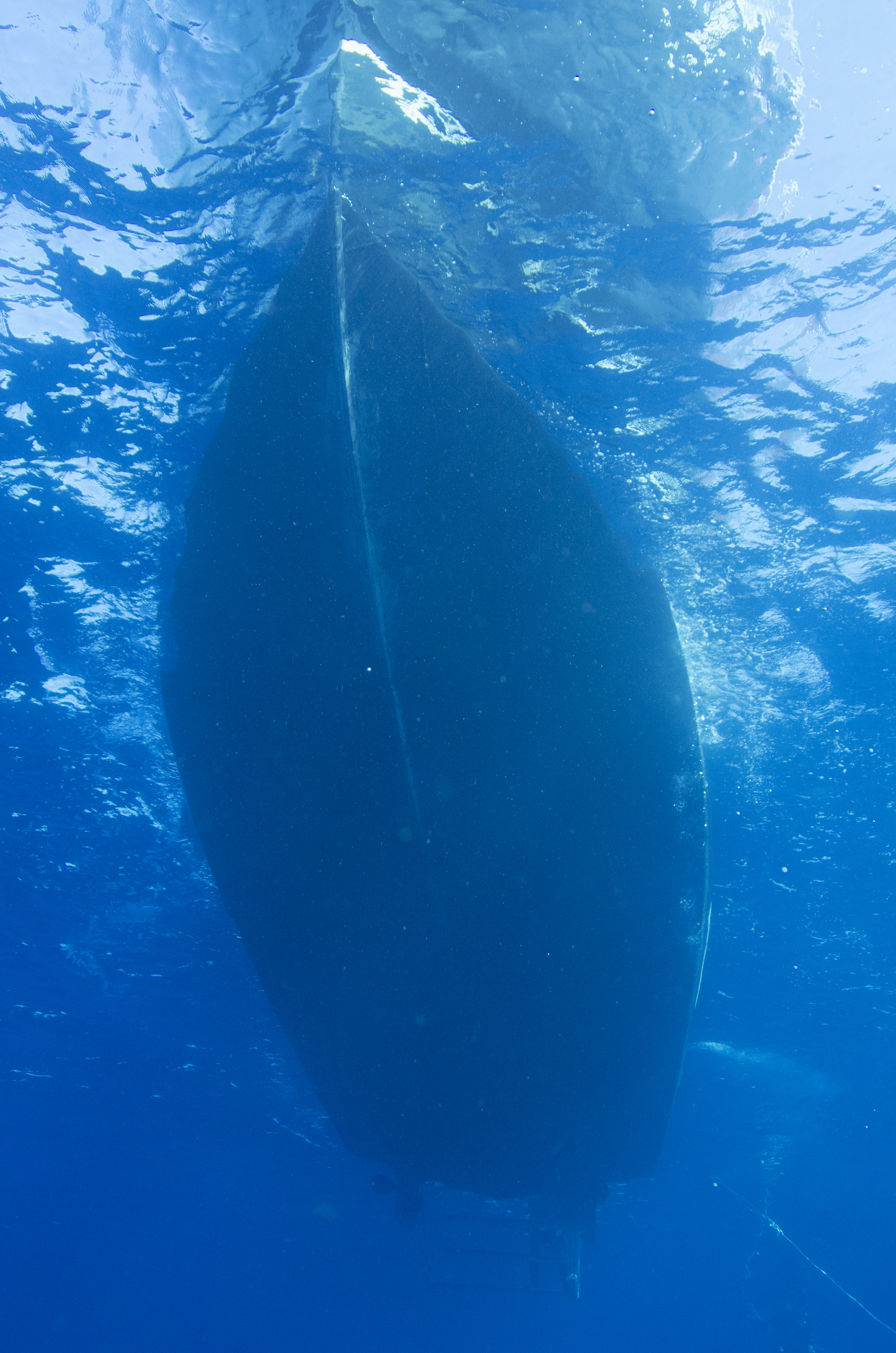 Tim runs 13 recreational dive trips off South Padre Island as well as other technical charters. Individual divers can buy trips for standards rates depending on the site or you can book the entire boat. Prices for the boat are determined by how far offshore you want to go; $1000 for 11-miles; $1500 for 22-miles and to go beyond 22 miles you would need to put up $2000. These prices are fixed however and are not determined by the number of divers brought onboard.
If you need equipment, make sure and have it arranged ahead of time. American Diving is a fully operational dive store so if you forget, loose or just don't have certain pieces of equipment you can buy or rent what you need. They can provide tanks for $5.00 per fill including any mix of nitrox you are qualified to use, so make sure and bring all your certification cards. You can also use their analyzer if you don't have your own. They have weights and weight belts which divers can also use, but the weights are not marked so you will have to estimate what you have on the belt.