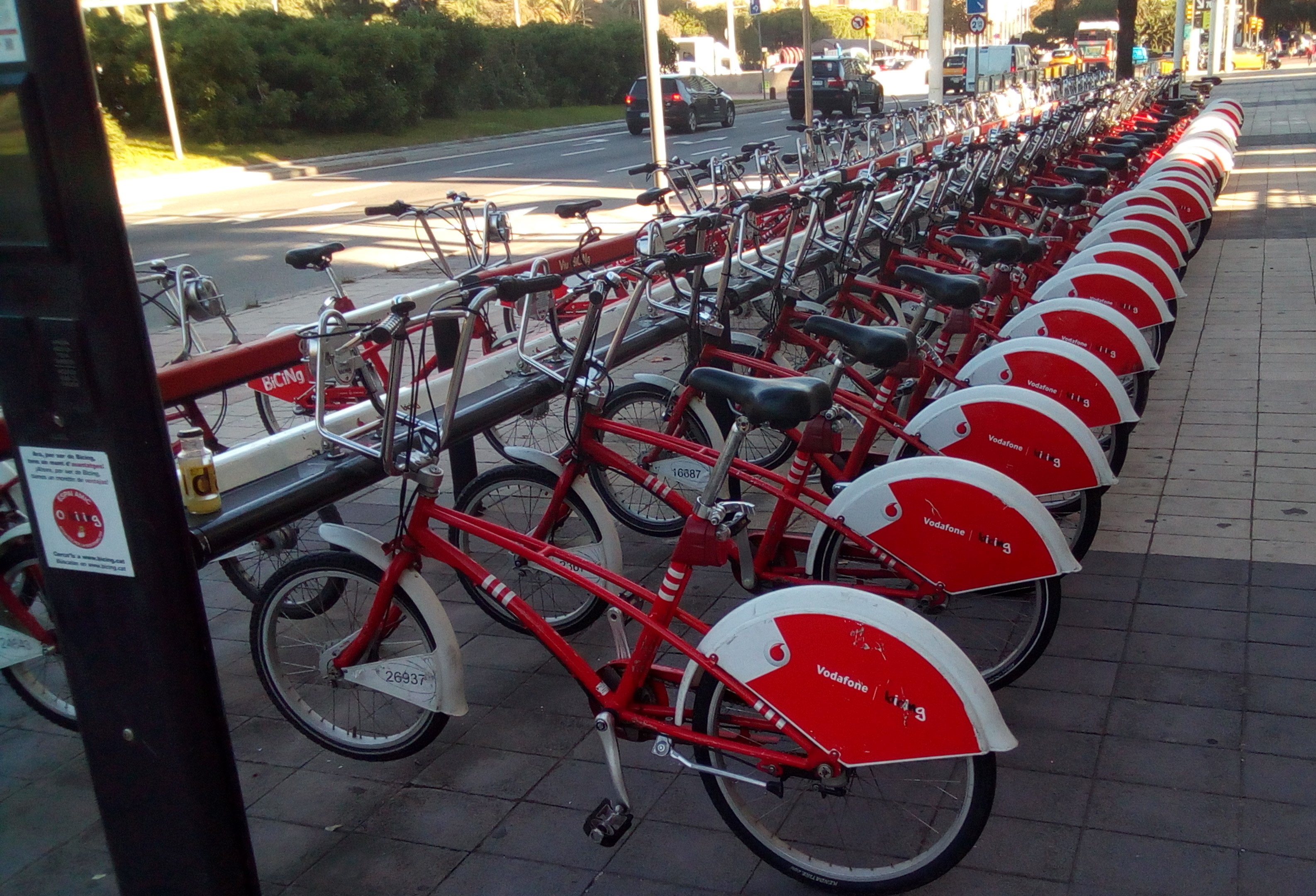 As summer is coming up you may be looking for affordable vacation spots in Europe. Although this post is not about making you decide to visit Barcelona, it may help you a bit if you have already decided to visit.
Barcelona is a compact city. Very compact. This causes rapid traffic congestion during peak hours, and renting a car will cost you more money than most other alternatives. You can take the metro or tram, but this will cost you 1 EUR per ride (with a T-10 ticket), or more with other tickets. It will get you there, but slower than a bicycle, and with a greater risk of having something stolen (there is a big problem with bag and phone snatching on public transportation).
All this hassle can be avoided by renting a bicycle through Vodafone's Bicing service. Unfortunately you need to have a NIE number to apply for a card personally, but if you are here on vacation it might not be worth the hassle anyway. The best way to obtain a Bicing card while here on vacation is to contact someone who has one, or know someone who does and who is willing to borrow/rent it out to you. This might be easier if you are renting an Airbnb, as hosts tend to be very accommodating and willing to to help you.
With the Bicing card you can cruise around Barcelona for 30 minutes cost free, and if you park it for 10 minutes the timer will reset and you can carry on cost free. Even if you rent a bicycle for two hours the cost will only be about 3 EUR. The system is great as it reduces the very real risk of getting your regular rental bike stolen (the Bicing bikes are red, similar to Vodafone's logo) and it skews you toward taking 10 minute breaks on your journey, so you will discover the areas that you visit better as well.
Due to the city being so compact you can actually get to most places within a 30 minute window, and with the Bicing app you can easily find parking/pick up points close to where you are. When I visited the Bicing office close to Rambla I was shown a city map and the amount of bikes stationed total. Although I could not calculate the exact amount from the map alone the attendant informed that there about 10,000 bikes stationed around the city(!).
PS: From Sunday until Thursday Bicing stations close between midnight and 5 am, good to know if you're planning a night out! Also note that some stations may be completely full or empty, which could cause some delay as you will need to find a different station nearby, and could tip you over 30 minutes.
Are you excited for the summer? What will you be doing? Feel free to share your plans & experiences below :)
-LochFlush