As a Canadian, seeing a show in the Sydney Opera House, on the other side of the world, has been on my bucket list for a very long time.
This opera house is famous for it's design and people like me, more than 8 million a year to be exact, come from all over to see it!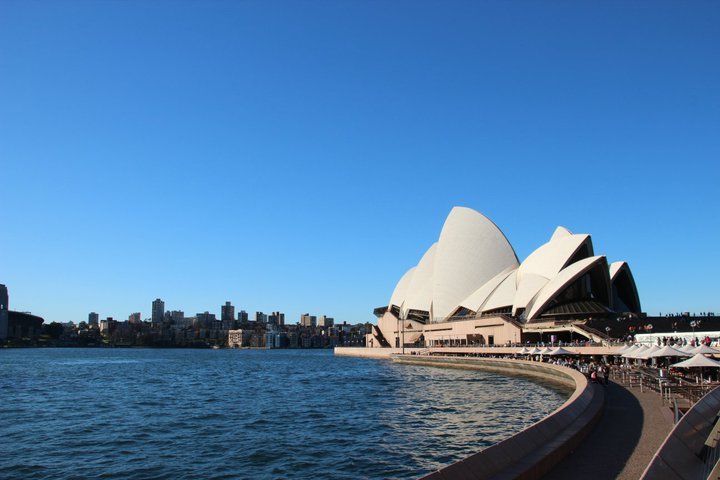 Before I did check out an artistic dance performance, I of course, took some time to enjoy some tasty peppermint tea, close by.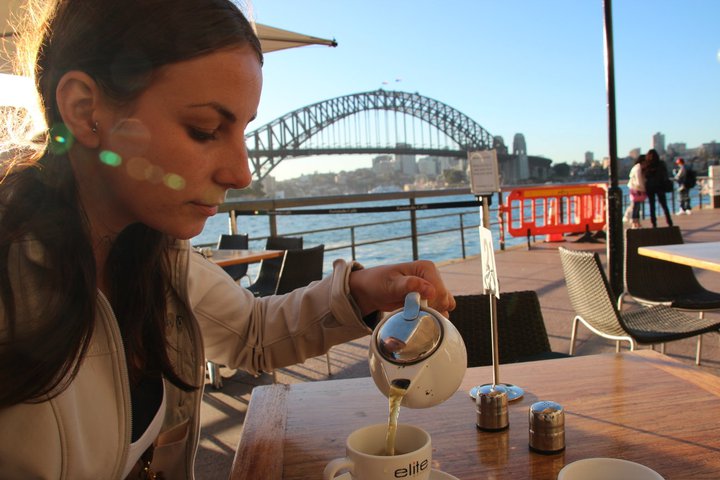 The Sydney Harbour Bridge is a snap away from the opera house so as I enjoyed my tea I took a few shots of people doing the bridge climb, which looked soooo cool!!! Next time I come to Sydney I'm definitely doing it! If you want to do the bridge climb, you should set aside at least 3 hours of time and you need to book a spot to do the climb which you can do here:
https://www.kkday.com/en/product/6117?cid=2636&ud1=English_o&ud2=au_6117&gclid=Cj0KCQjwnazLBRDxARIsAECdauttl9rdhMVNvYoyUH-p17ox9RuyRWESRRwfDggTUcVlMaxFRkqrT-AaAoYYEALw_wcB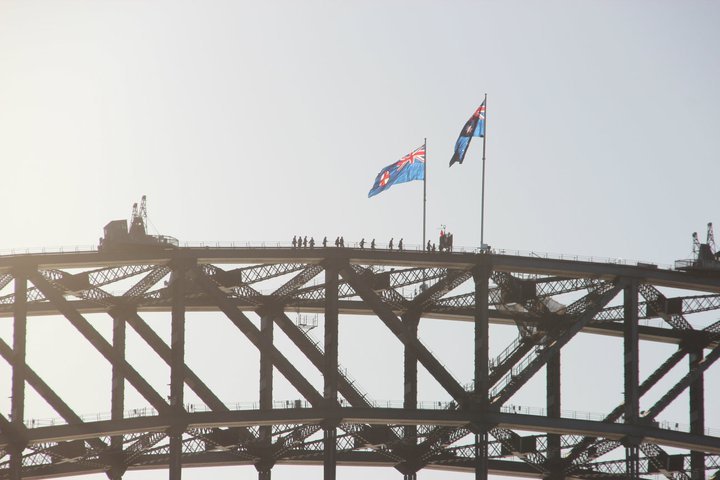 I did see a show in the opera house, it was a dance performance, but you aren't allowed to take photos so I enjoyed the moment to the max in real life instead of through my camera lens. I highly recommend you see a show when you visit. There are several different stages in the opera house and various performance price options so if, like me, you just want to be able to experience a show and you aren't particularly stuck on seeing a specific show, you have the option. The show I saw was under $50. You can also take tours of the opera house which I loved, because I learned a lot about how the opera house was built and the history of it, which definitely enhanced the experience during my visit. There are many tour options that you can check out here:
https://www.sydneyoperahouse.com/visit-us/tours-and-experiences/english-tour-1718.html
Thanks for checking out my post and traveling with me to the Sydney Opera House! Please let me know if you liked this post, comment and vote for me:) Thanks so much and have a lovely today!