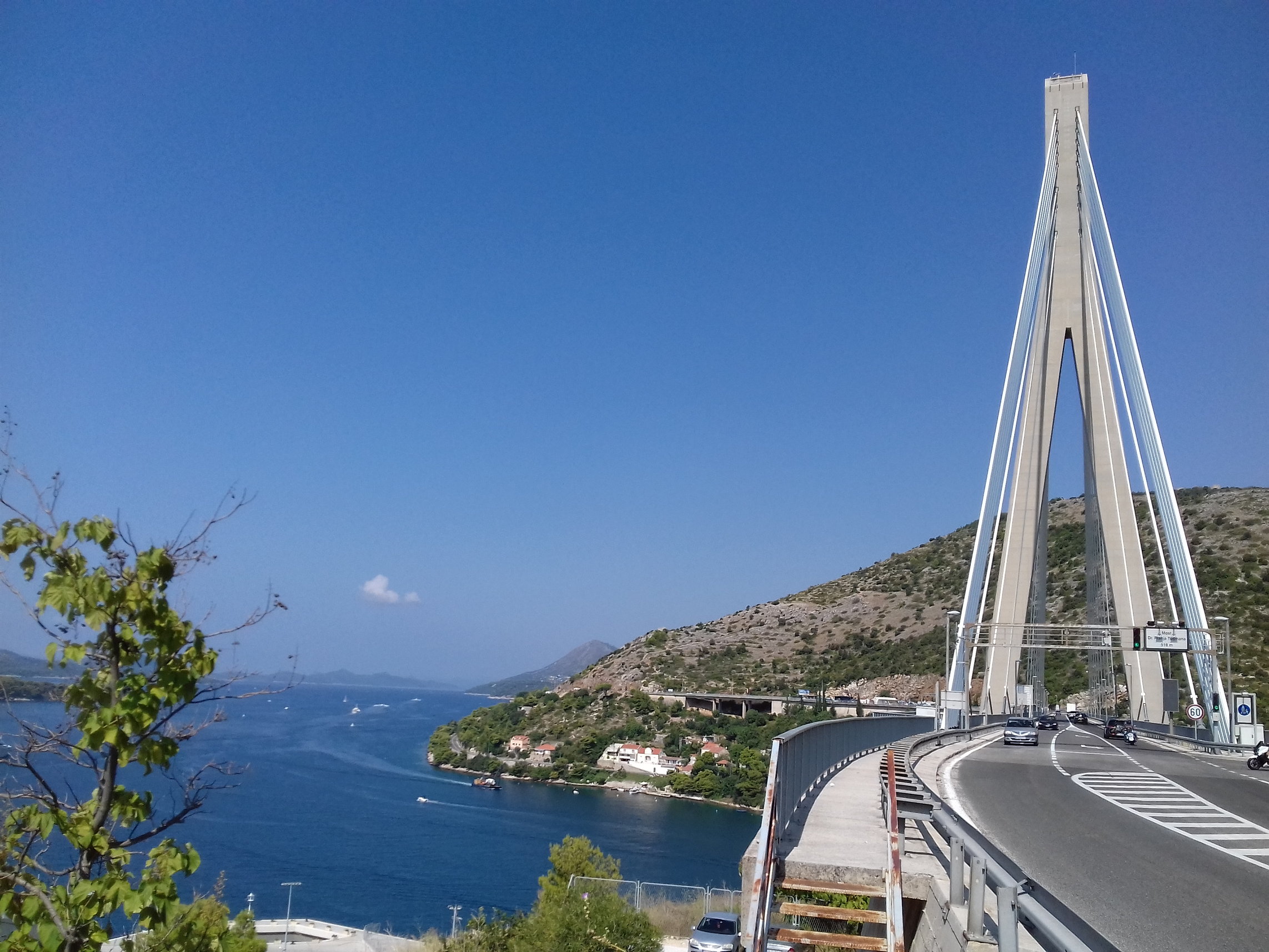 Before talking about Dubrovnik, i'd like to share one of my the most interesting cross border journey. From Mostar(Bosnia) to Dubrovnik(Croatia), we crossed 4 borders. :) Yes, 2 countries but 4 borders. LEt me explain on map. After got on the bus at the Mostar coach station, we first arrived to Metković border crossing.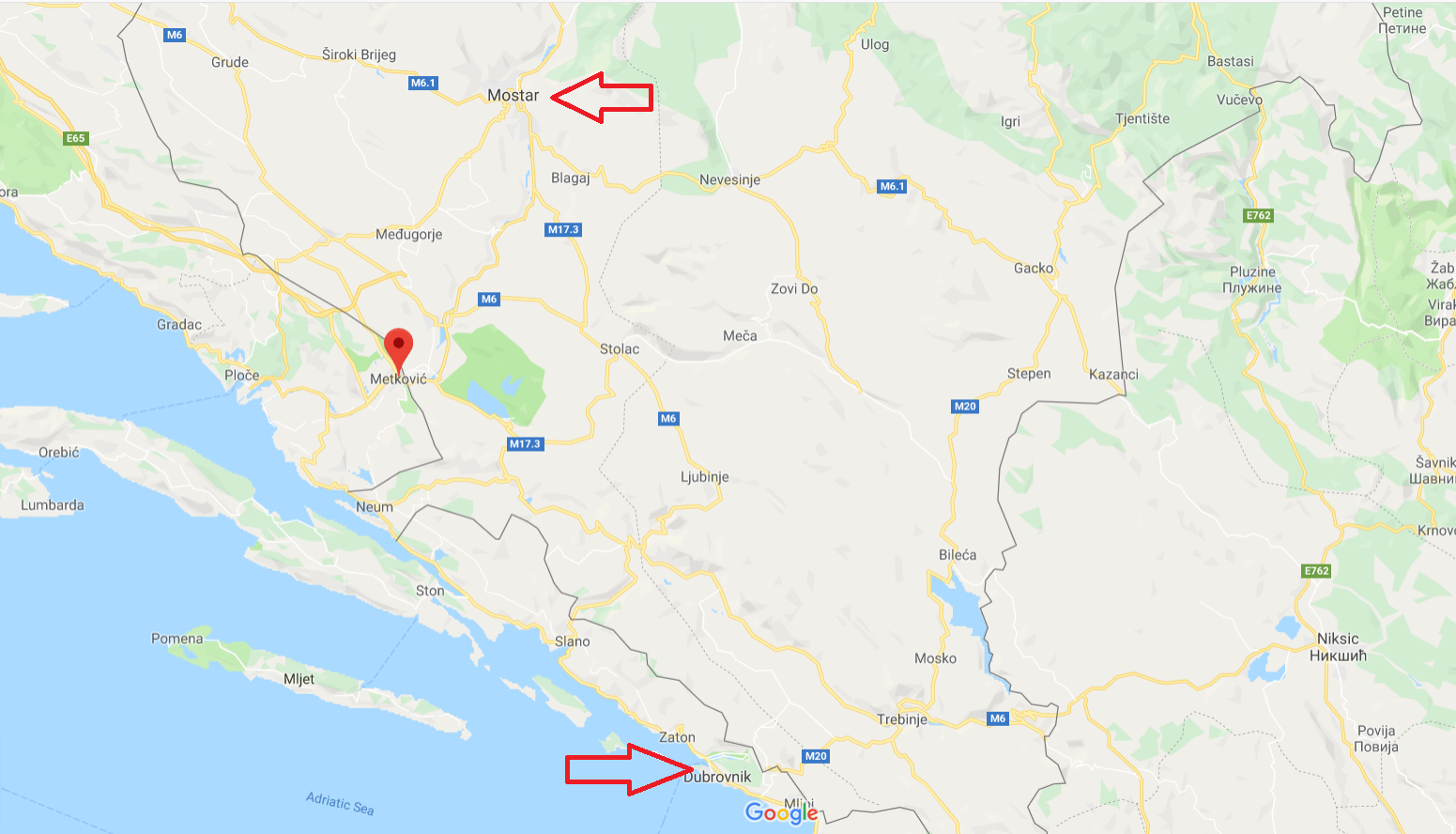 The first cross border point is double sided
Spent 45 minutes in Bosnia side and 45 minutes in Croatia side. We were in Croatia lands. After around 1 hour drov from Metkovic we arrived to another border crossing town is called Klek. But, this time there was only Croatia side controls and spent around half an hour. And, again we were in Bosnia lands that called Neum town :)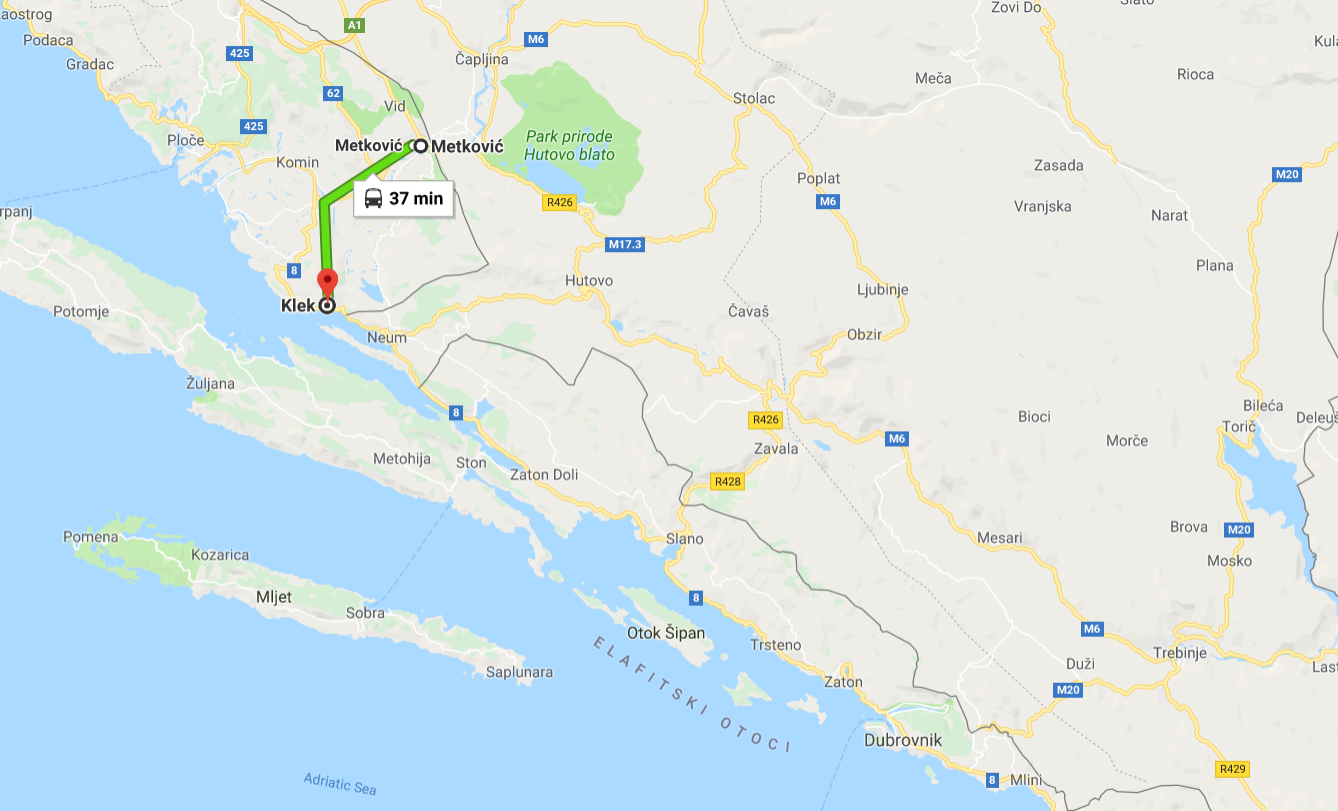 Drove in Croatia lands and arrived to second cross border point is Klek
Again and again after drove around 20 minutes, arrived "last" border cross gate. There were only two people whose required visa - one of them was me - so we just waited around 15 minutes only.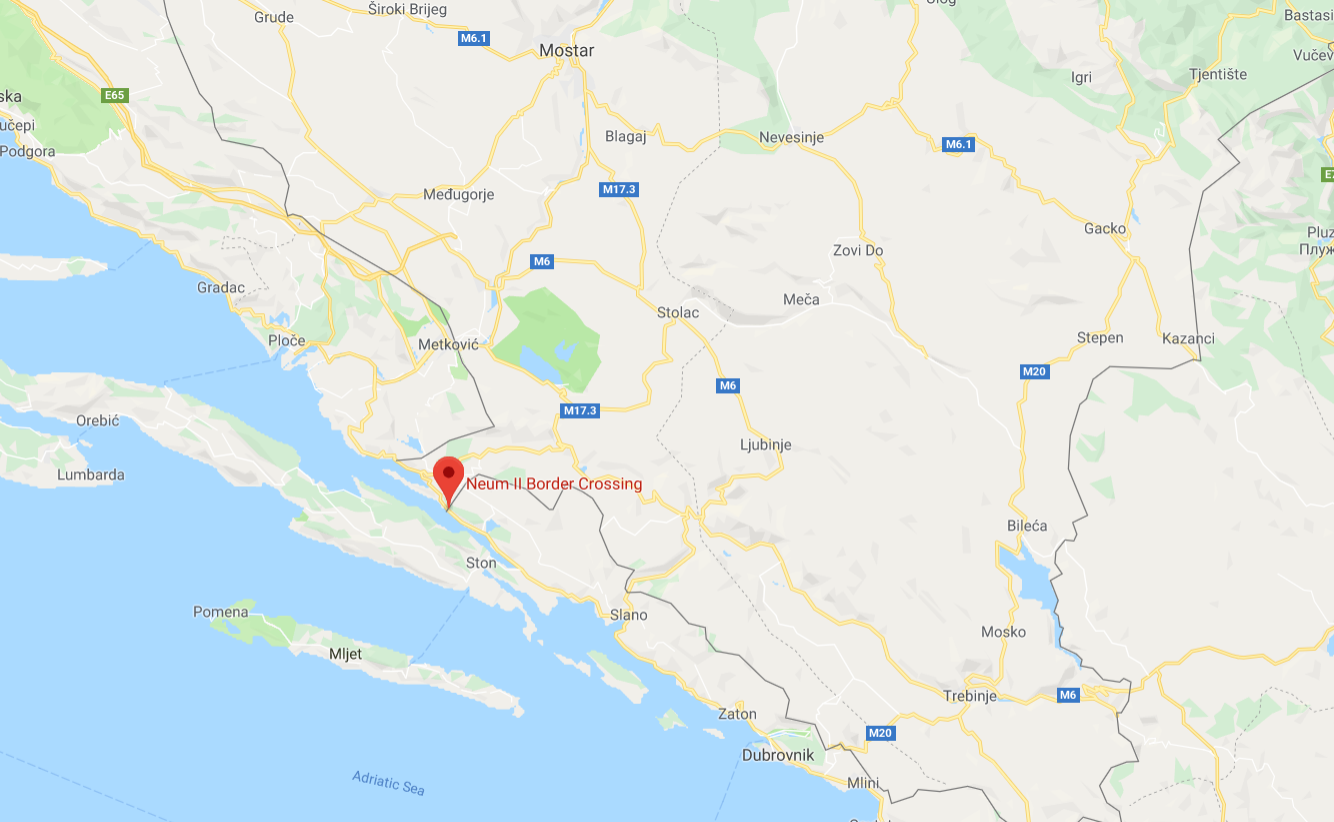 Again, crossed Bosnia and welcome to Croatia
So, during that 3-4 hours we asked many times "again?" :) Specially, some people in bus whose not familiar with that geography are surprised. "Why 2 countries but many border?". Welcome to Balkans :)
Besides all that waiting times, it was a joyful travel. Beautiful nature - green, rivers, mountains and beautiful Adriatic - and sea is really breath-taking. These are a few photo i took during bus driving: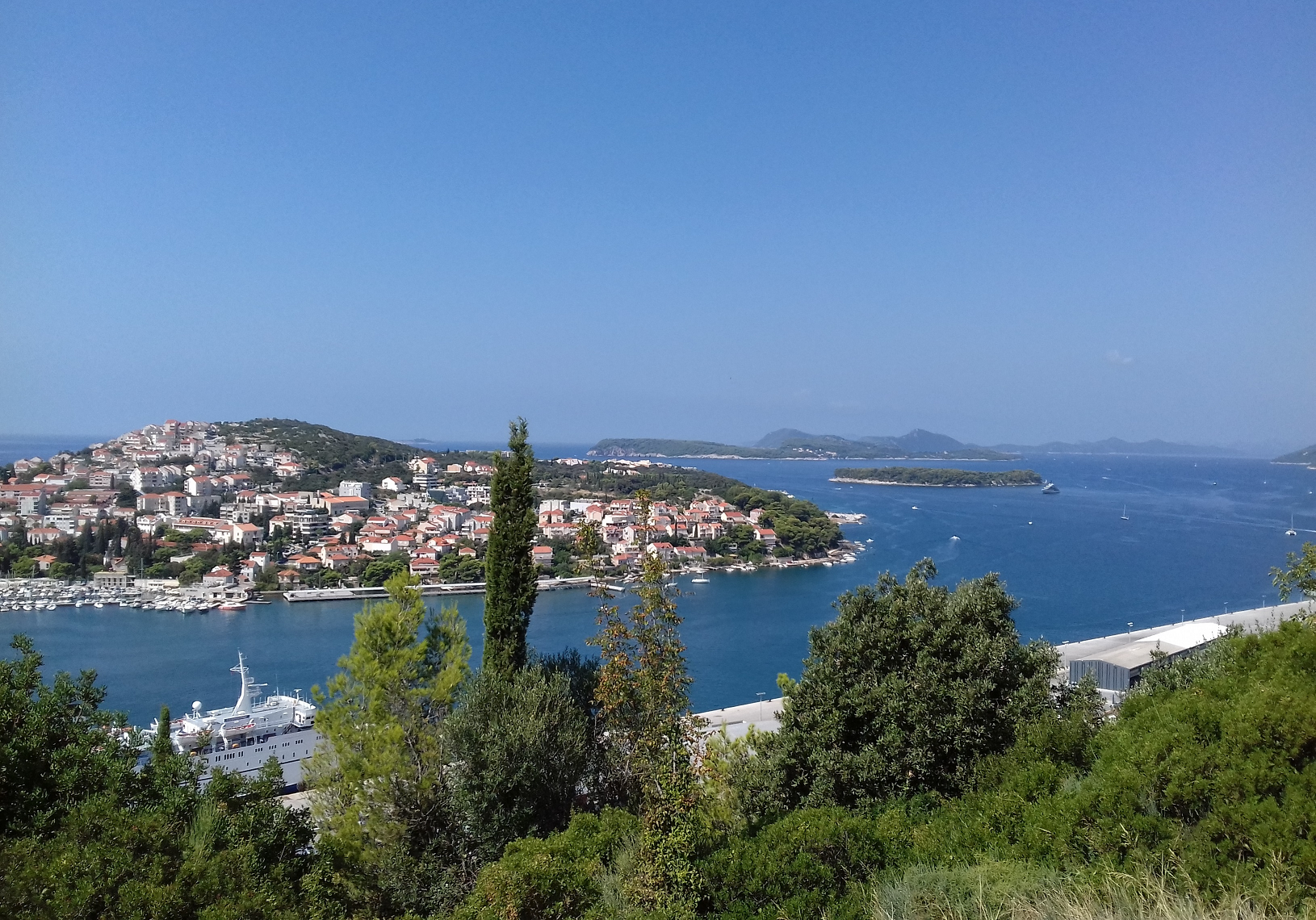 That view worth to all travel "stress"
Arrived to beautiful Dubrovnik and now time to discover: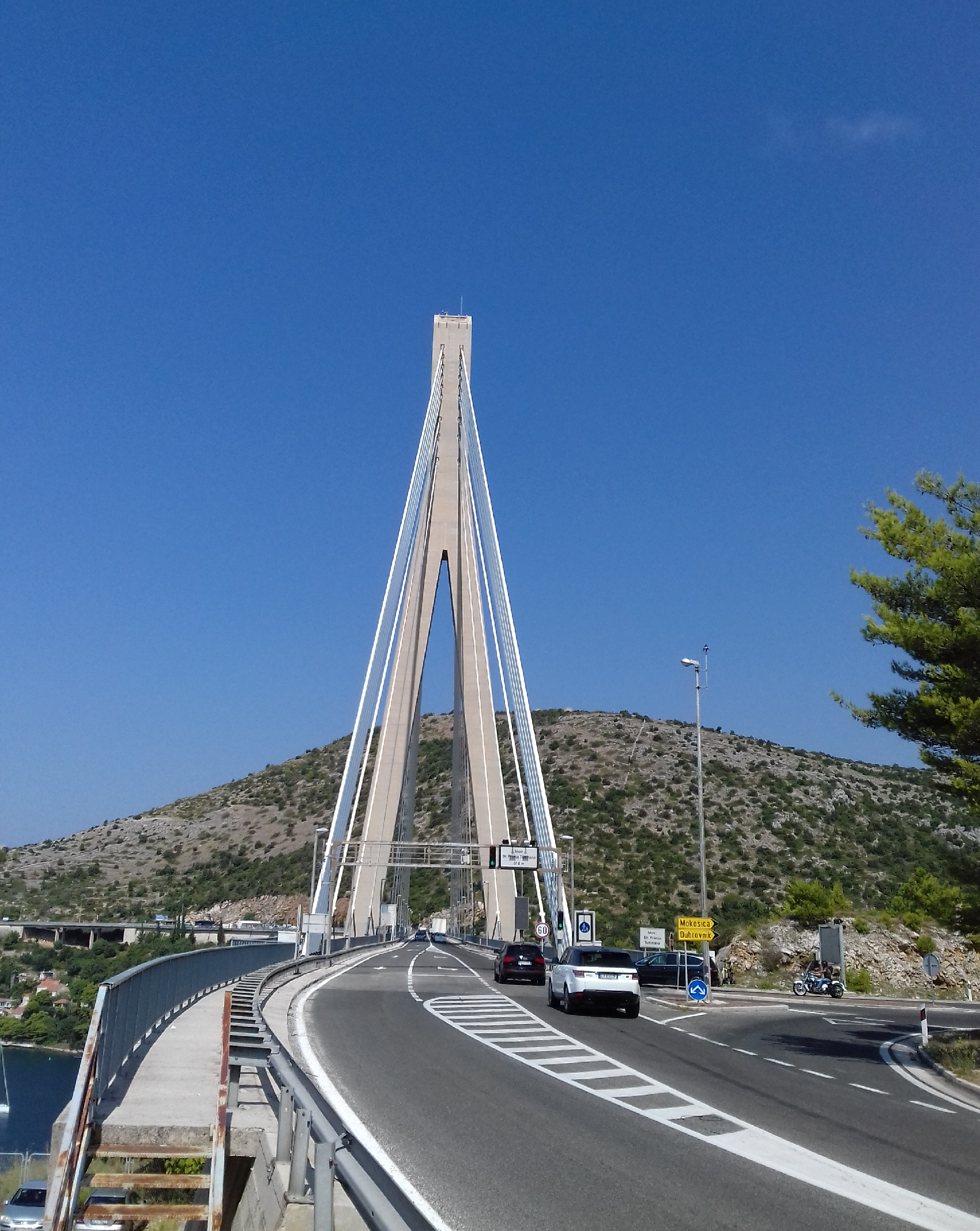 Symbol of city: Dr. Franjo Tudjman Bridge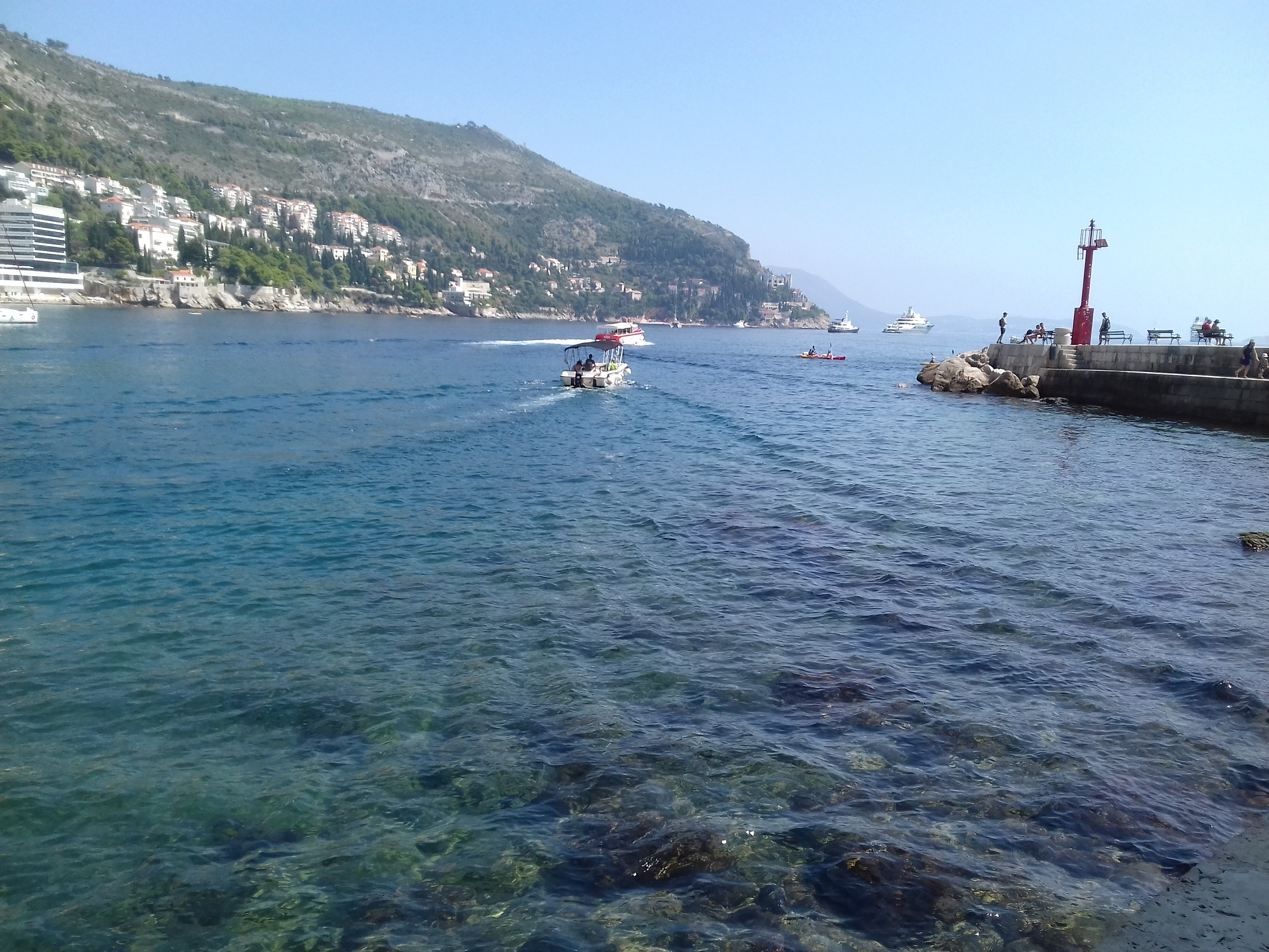 Seaside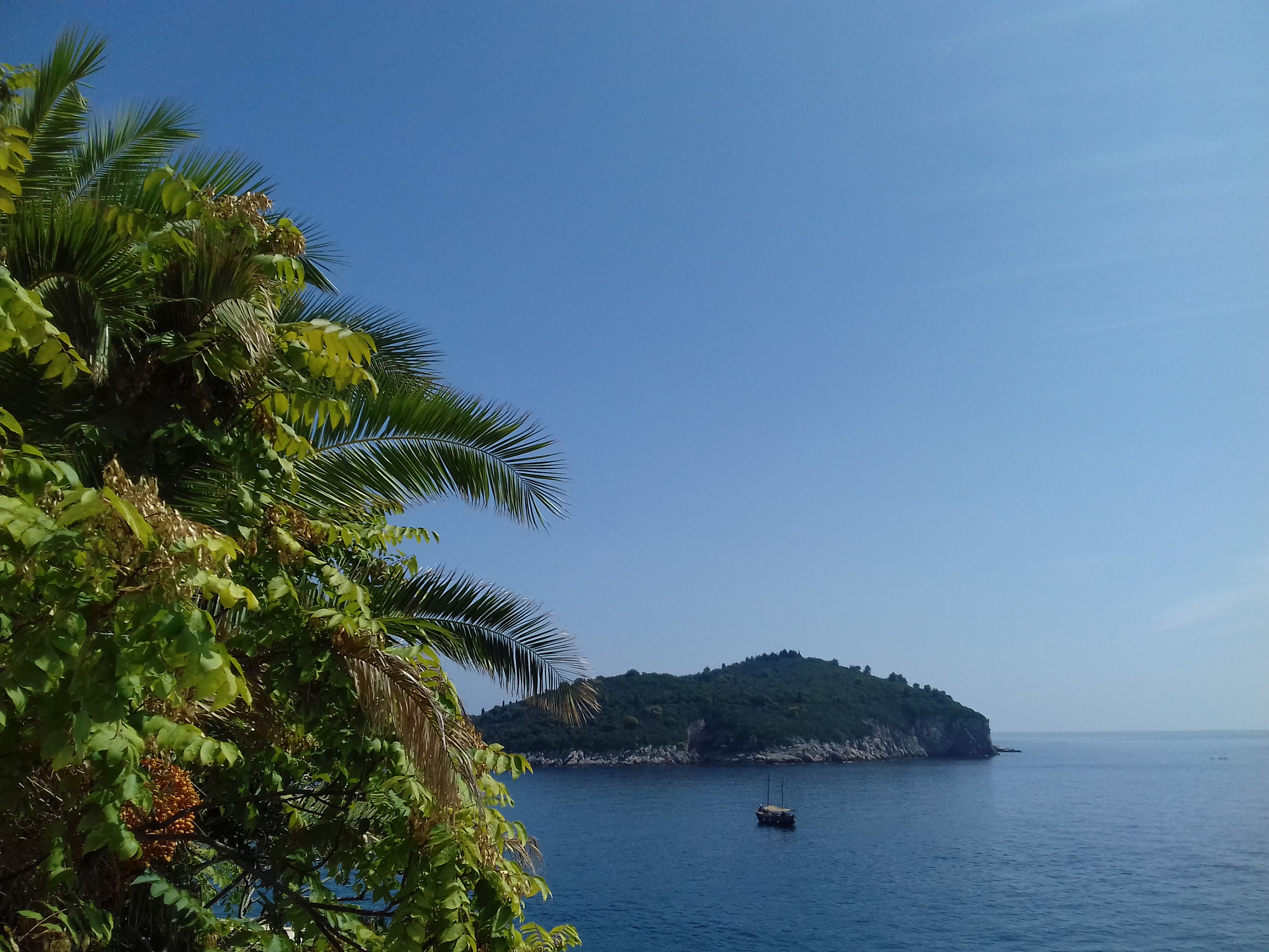 "One of the island" from mainland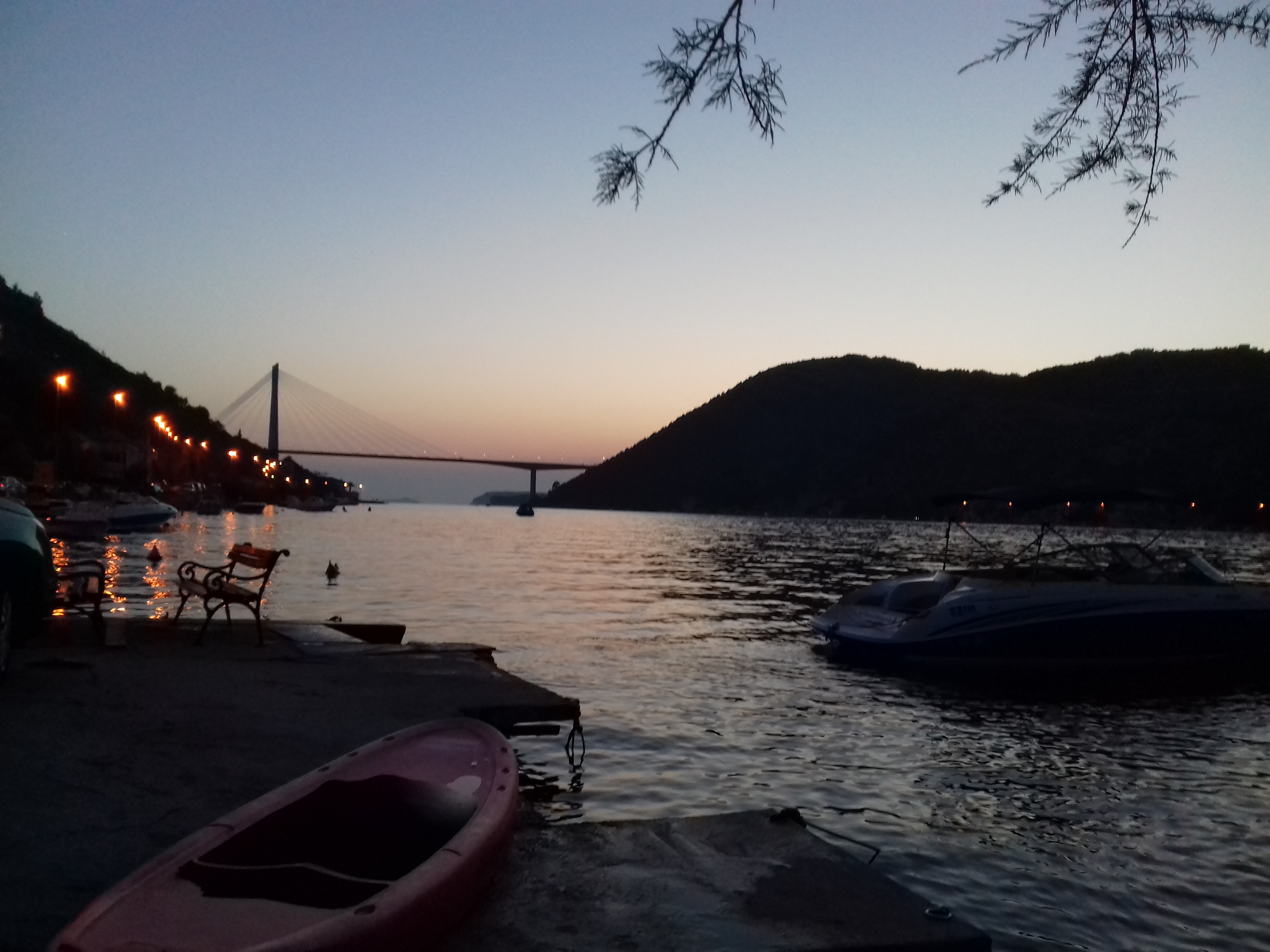 Sunset, bridge and beautiful sea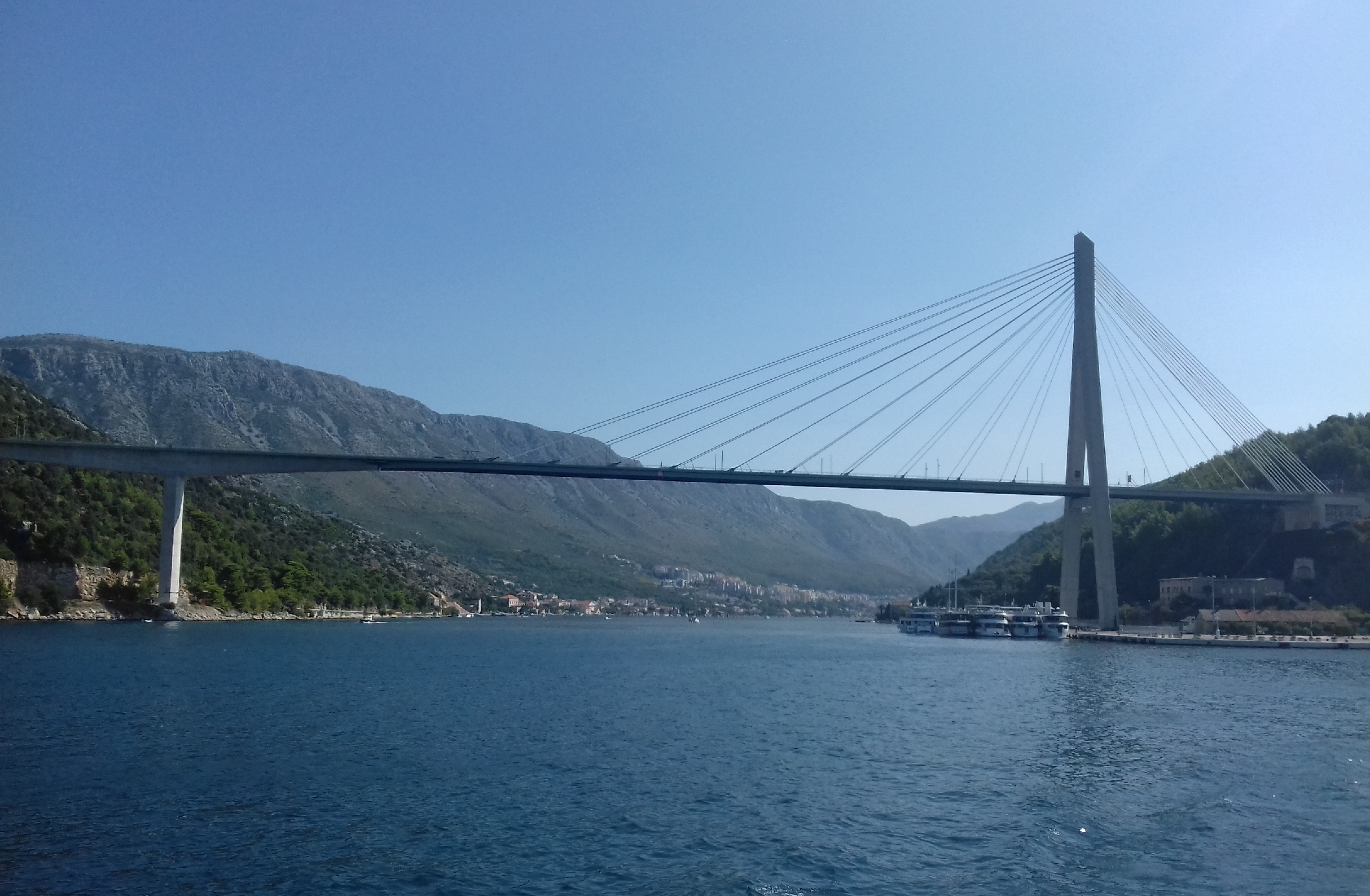 Same view in day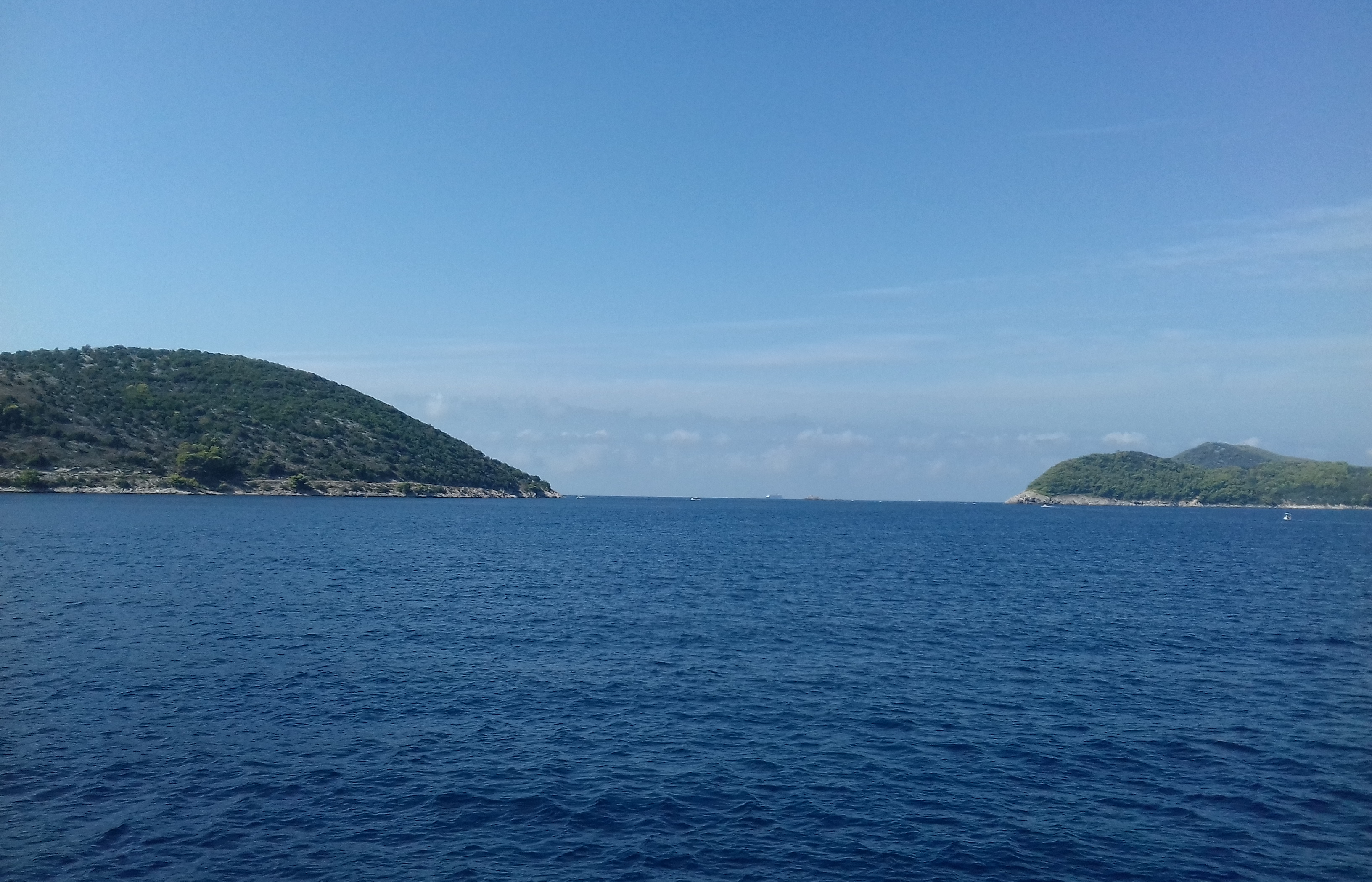 Another island view