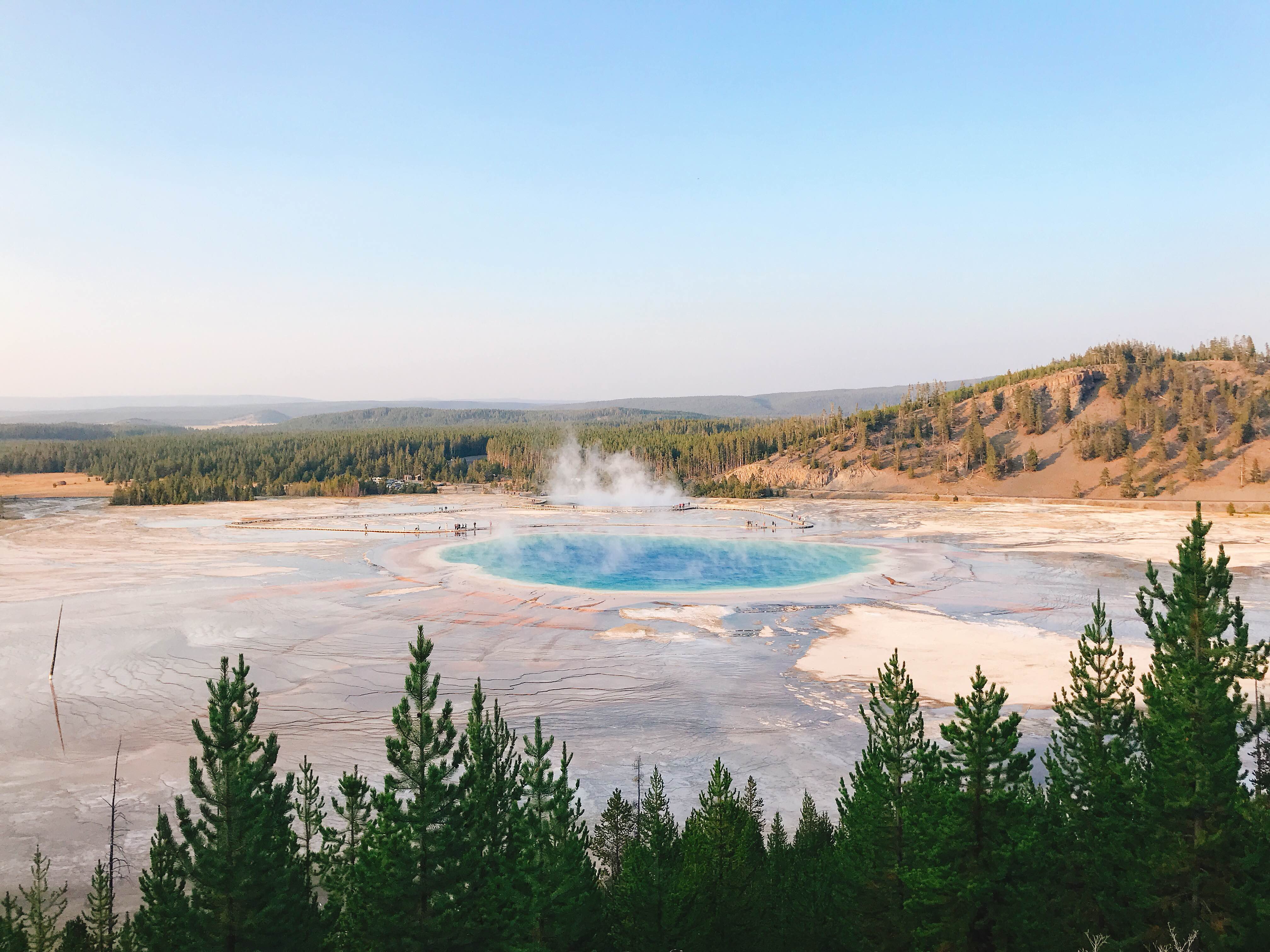 Grand Prismatic Spring at Yellowstone National Park.
The color was less vivid than I expected, but still amazing.
Note: This is huge, so you should see this from a hill, not from the ground. The best timing is when the sun shines. Avoid early morning because morning mist cover the spring.
Posted using Partiko iOS