Buenos dias Steemians!
Today we would like to write about our partner organization based in Central America.
Mercados Away has in fact developed a partnership with a non-profit indigenous women's empowerment and non-formal education organization, based in Panajachel, Guatemala on Lake Atitlàn.
Oxlajuj B'atz' (Thirteen Threads in Mayan language) is composed by 13 Maya women's groups in different communities throughout Guatemala. After the cruel and genocide of indigenous people in Guatemala between 1960-1994, many women were left without husbands, brothers and family members. For this reason, the organization has been born to help the survivors to stand up again, supporting them and their communities with education, health care, political participation and entrepreneurship skills.
The Maya communities have an incredible cultural heritage in terms of handicraft and weaving technique, it is in fact part of their tradition to create and make their own clothing artisanally. They are proud to wear a personalized dress made by them, which also determines their identity.
We got right away interested in their textiles full of colors and unique motives and had the chance to deepen this type of artisan activity they undertake every day also as a source of income.
The amazing part of this organization is that it is entirely managed by Maya women, and that they apply fair trade principles in their crafts activities. Part of the sales of their products go in support of the social and development programs carried on in the Maya communities.
Here you can find some nice shots of their activities undertaken by Oxlajuj B'atz' aimed to raise awareness about women's human rights and gender equality issues among these communities.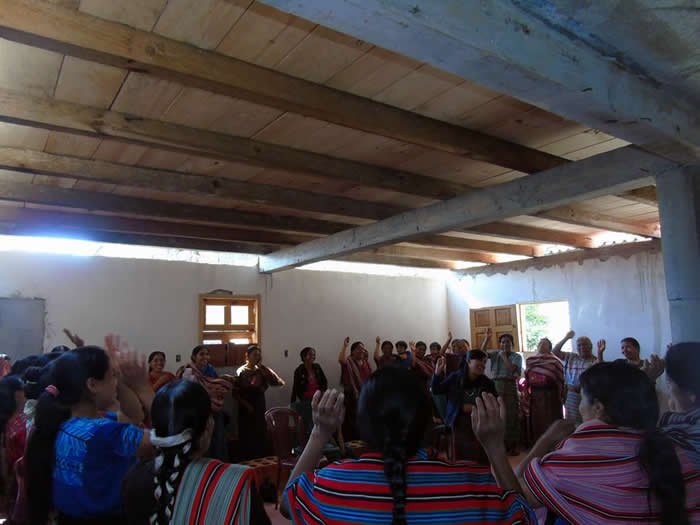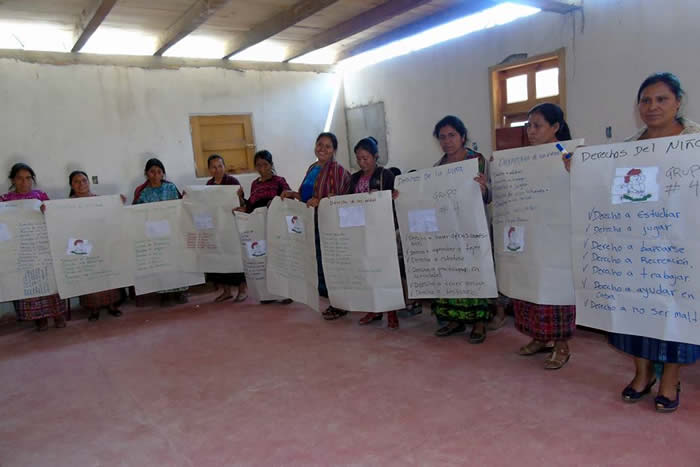 (All photos by Oxlajuj B'atz')
We would like to thank the ladies of Oxlajuj B'atz' for having allowed us to get to know their communities, challenges faced and their great artwork.
Have you ever traveled to Guatemala?
What struck you the most about this country and its people?