My Traveling Monda Dam Tangi !
MOnda Dam Is situated Near Tangi and on the Border line on the Prang Ghar! Which is knows as a tribel area on the KPK and which is not very safe for traveling Current we have seen that no one is allowed to go there with out proper registration so that is the way which make it more safer and the tribel area is not a residential area and the people are feeling safe now.
The River is Their on Which the MOnda dam is constructed and which is supplying a sufficient amount of power to the resident Near the dam and few villages the Dam is not constructed on a a very large scale and that's why the water saved there is not in a very high proportion.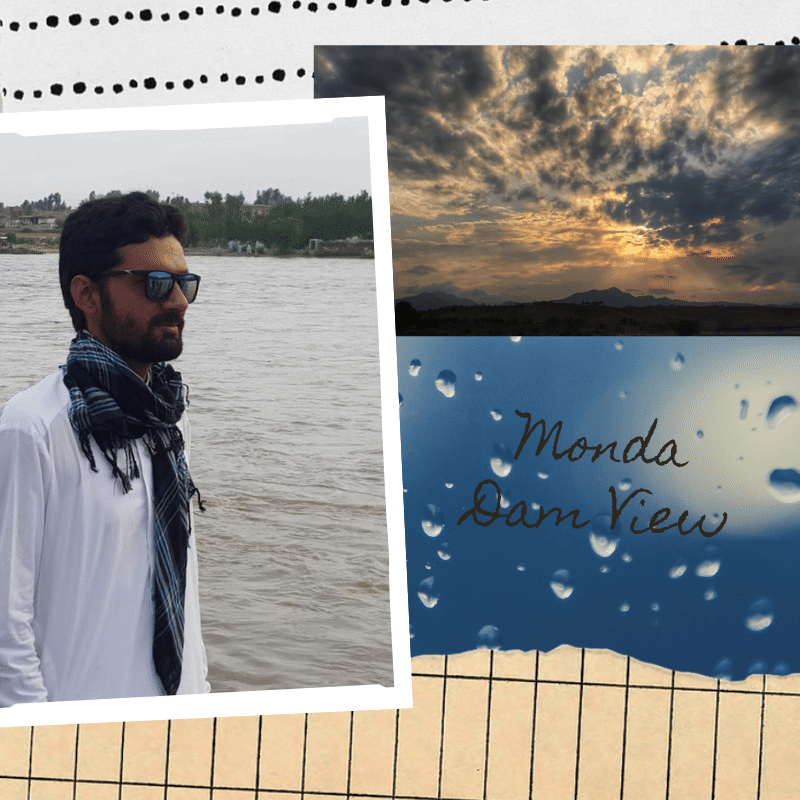 As you Travel to the North on the Tangi tehsile you will have to turn to the left side and the you will travel on the bank on the river and in the very End on the Road you will reach the Monda Dam easily there is no other way to reach that river End and the Dam is constructed there along with a very Beautiful Mosque there as well.
I have Got Some Great Snaps From the different Views To share it to my steemians to see the natural beauty of the Dam And the area which is having so much people to come here and to enjoy the natural beauty of the place!
Snaps: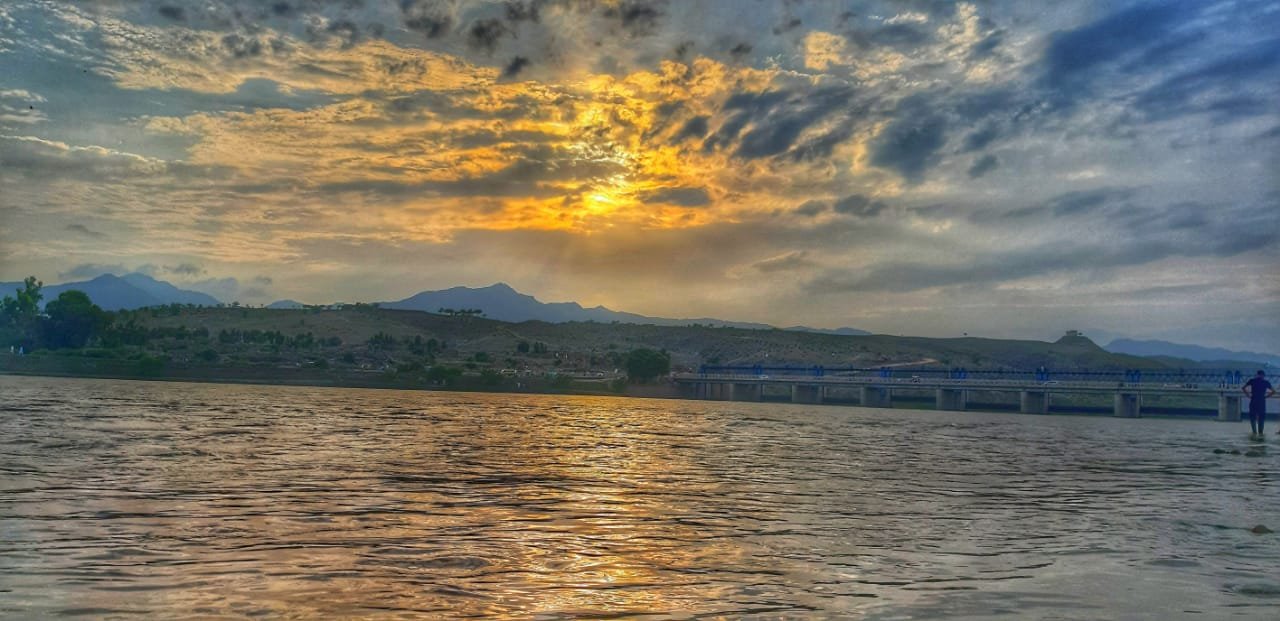 ---
---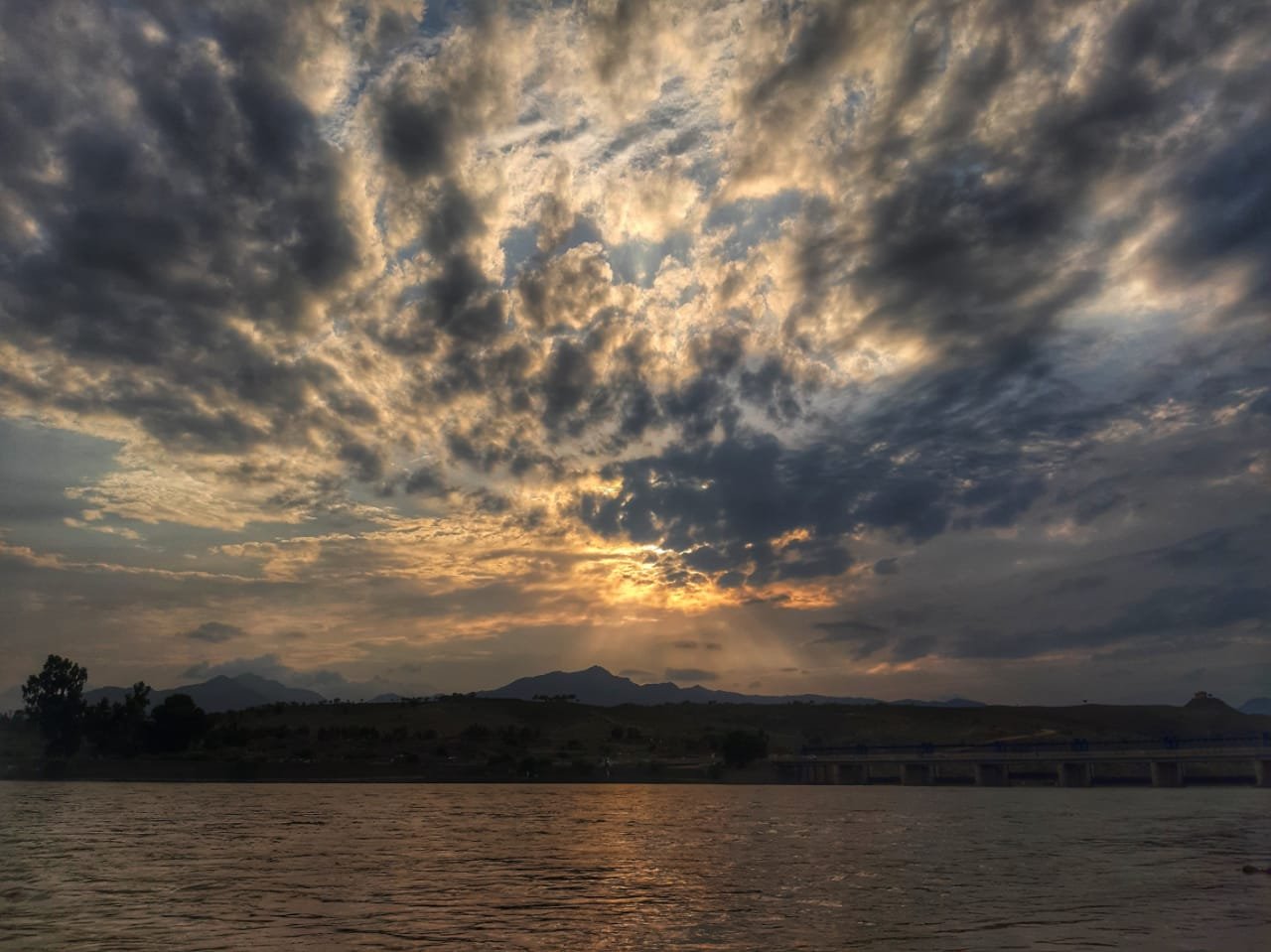 This is the sunset time and the Rays of the sunlight are such an outstanding view and i have took the shoot from the great view to make it my memorable moment of the life.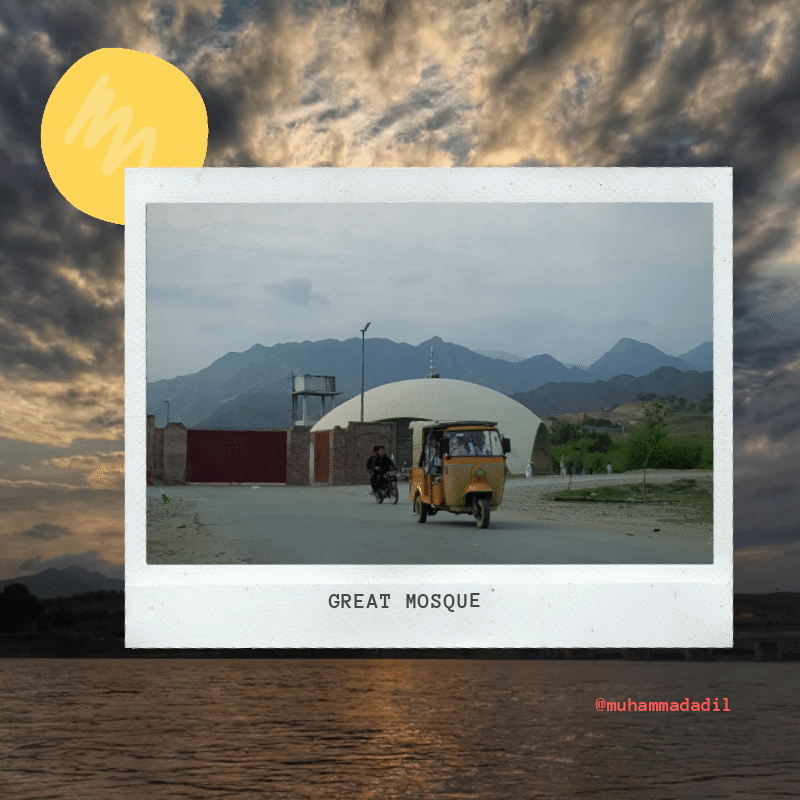 The Mosque was made with such a great technique and the design is made very great and it is full in the simi circular share and the Doom is full Round shape Hope you have to visit the place once in your life and you will have to enjoy it a lot thanks for the interest always!