The Falkirk Wheel, located in Scotland is the only fully rotating boat lift of the world. It was built to join the canal of Clyde and Forth with the Union Canals. It is named after the Falkirk town of central Scotland. As a part of the Millennium Link Project, it opened in 2002 for the first time. It is one of the two boat lifts in the UK.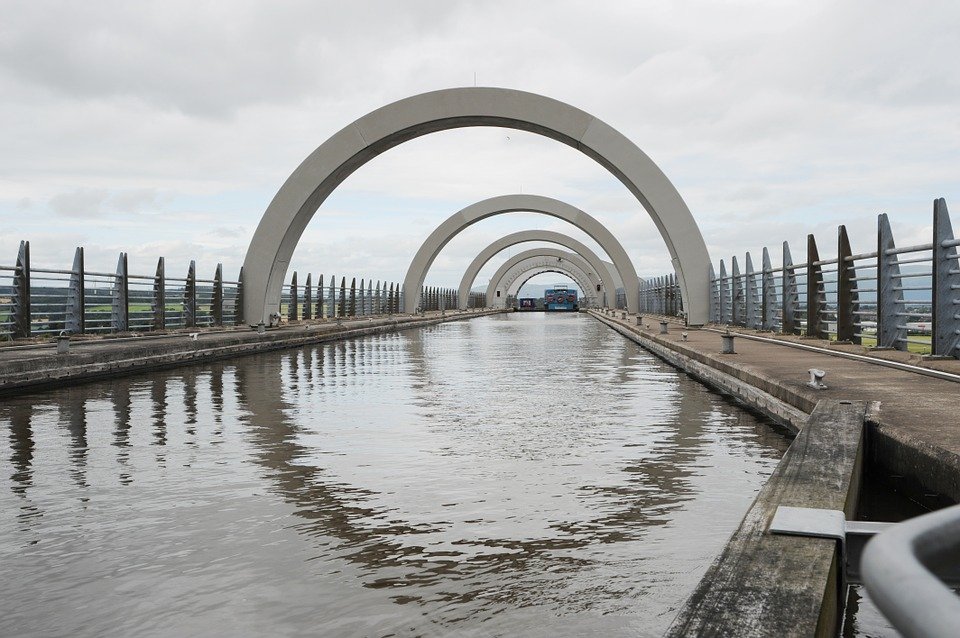 Pixabay free image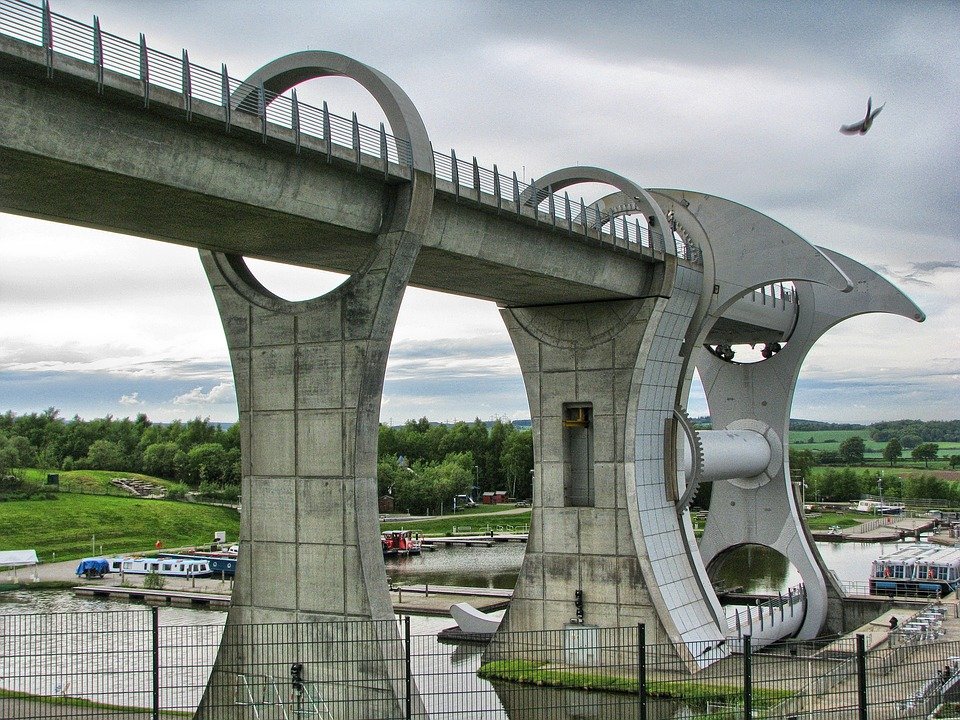 Pixabay free image
The wheel raises boats by 24 m with the help of two gondolas. Each gondola holds 500,000 litres of water and is used to raise the boats. Before its construction, it was not possible to go from the Union Canal to the Forth and Clyde by boat. Now it takes only 10 minutes by boat to reach Forth and Clyde canal. Since 2002, more than 5.5 million people have visited it, thus promoting the tourism and culture in Scotland.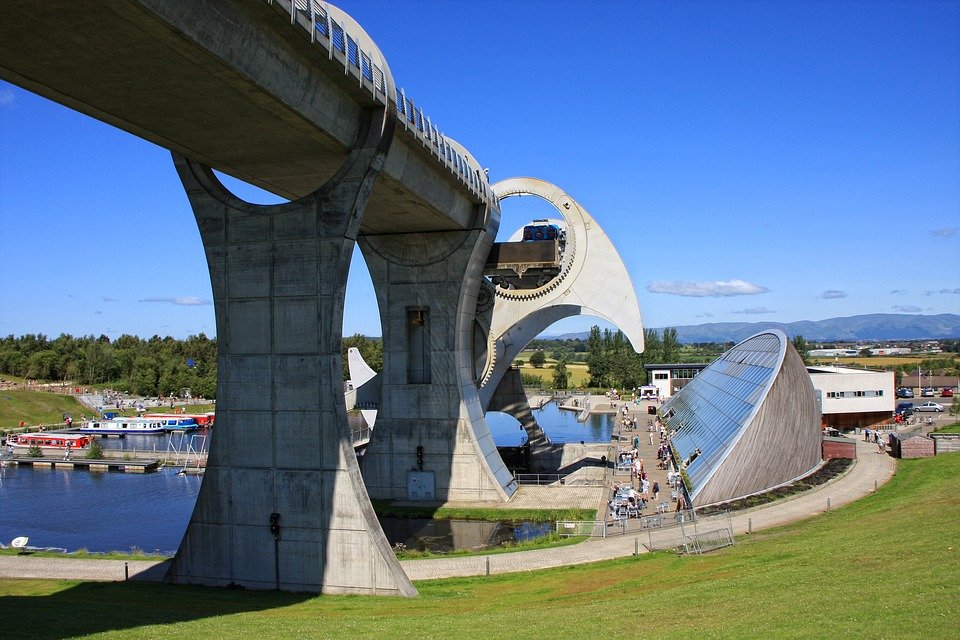 Pixabay free image
Heavy steel of 1,200 tonnes was used in its construction and the wheel has more than 15,000 bolts.

Reference: Wikipedia