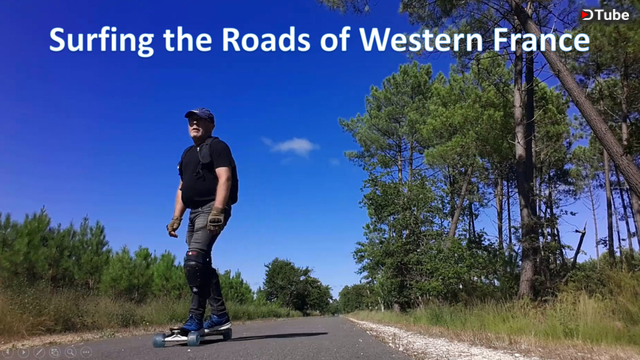 ---
These were my holidays this year. I mean the real holidays. I try to do something like that at least once a year, where I go on a little adventure, solo, far from everything.
This year, I went surfing, but not the waves, no, I went surfing concrete! 
The sensation Longboarding gives me is very close to that of snowboarding. This is why I got so hooked when one of my students made me try a year ago. 
Check the 2-minute video that summarizes my escapade, it's fun to watch (click on the picture above).
I covered 6 locations: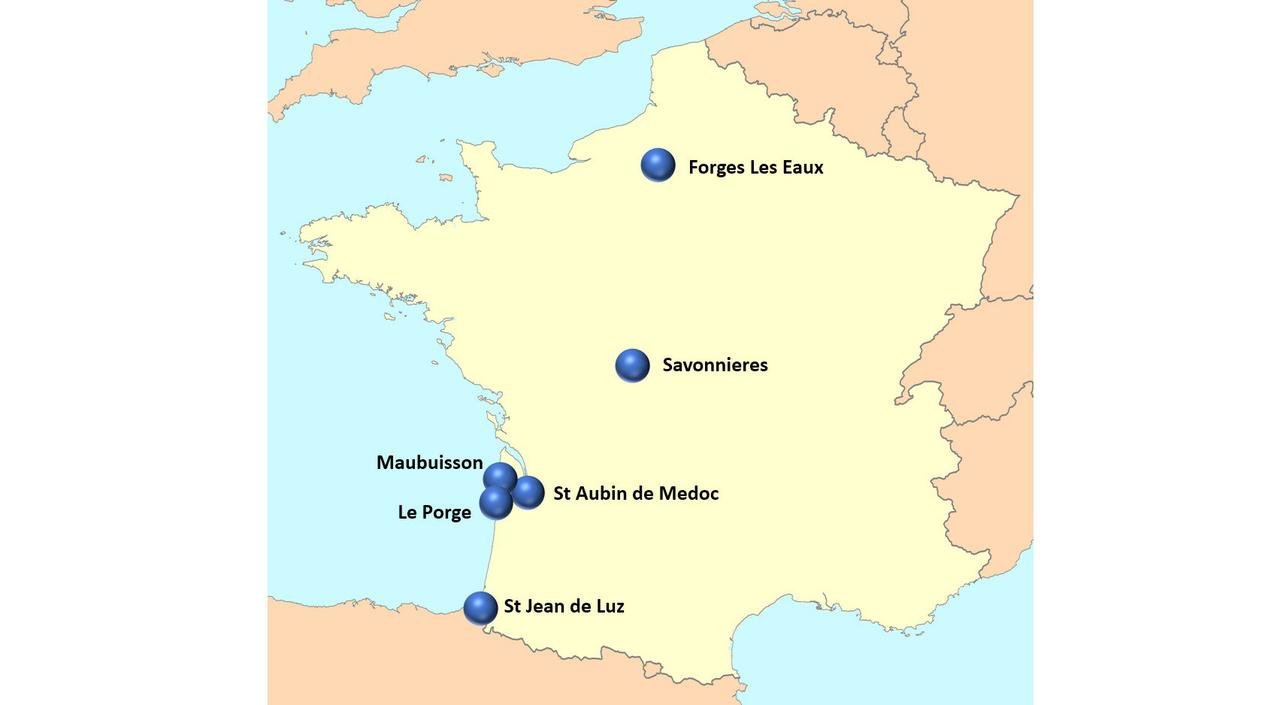 But before that, I needed a new board. So I assembled one with the parts I wanted: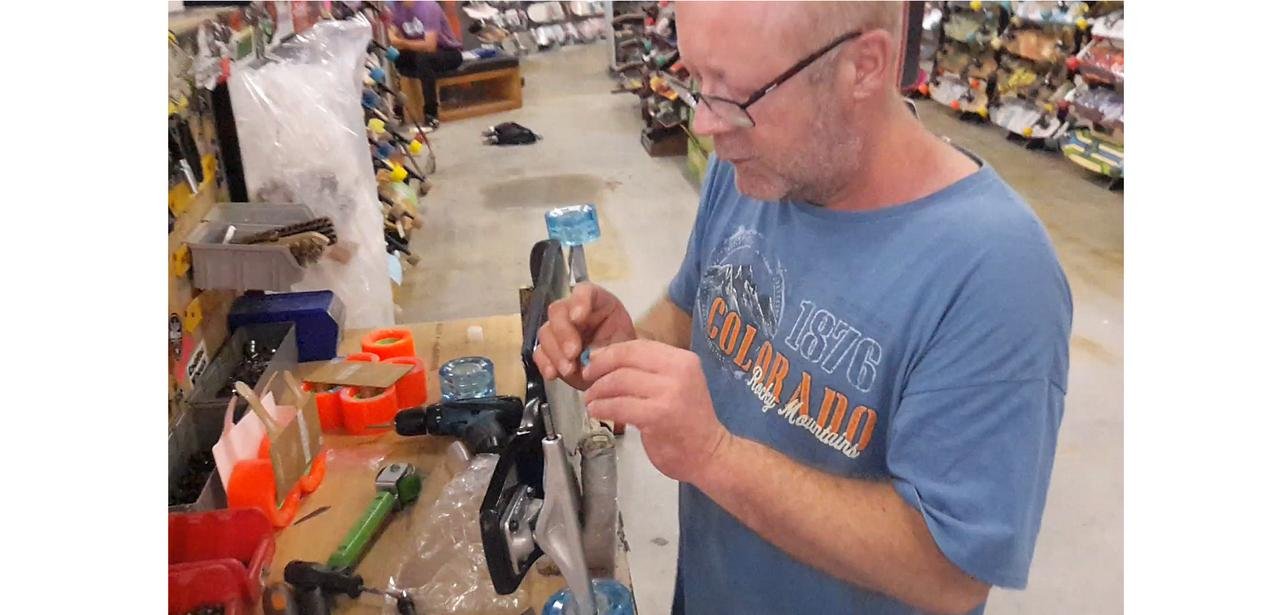 Now, well equipped for my adventure, I traveled to my first stop: Forges Les Eaux where I discovered a nice country side cycle track.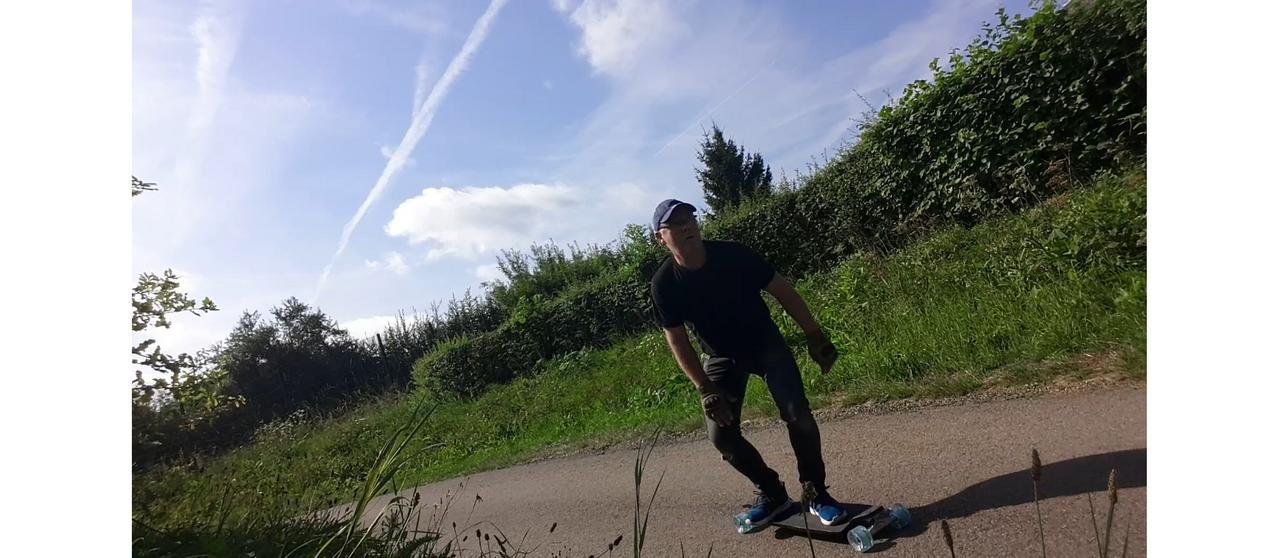 Then I headed towards Tours, to Savonnieres, a village that borders the River 'Le Cher'. There is a beautiful cycle track that follows the river. And it was quite amazing to longboard there: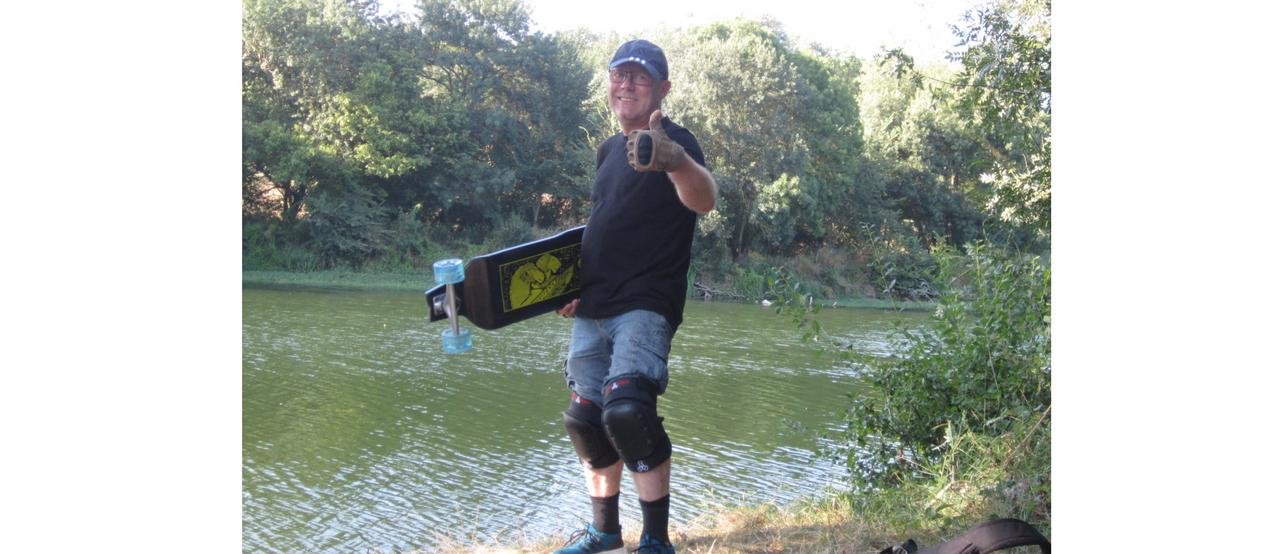 Next Stop was Bordeaux, where I visited my family. I rediscovered my home city under the eyes of a longboarder. A great place to have fun, including in the urban areas! I also initiated my family to longboarding. My little niece really impressed me how she handled the longboard (I had brought my second board with me.)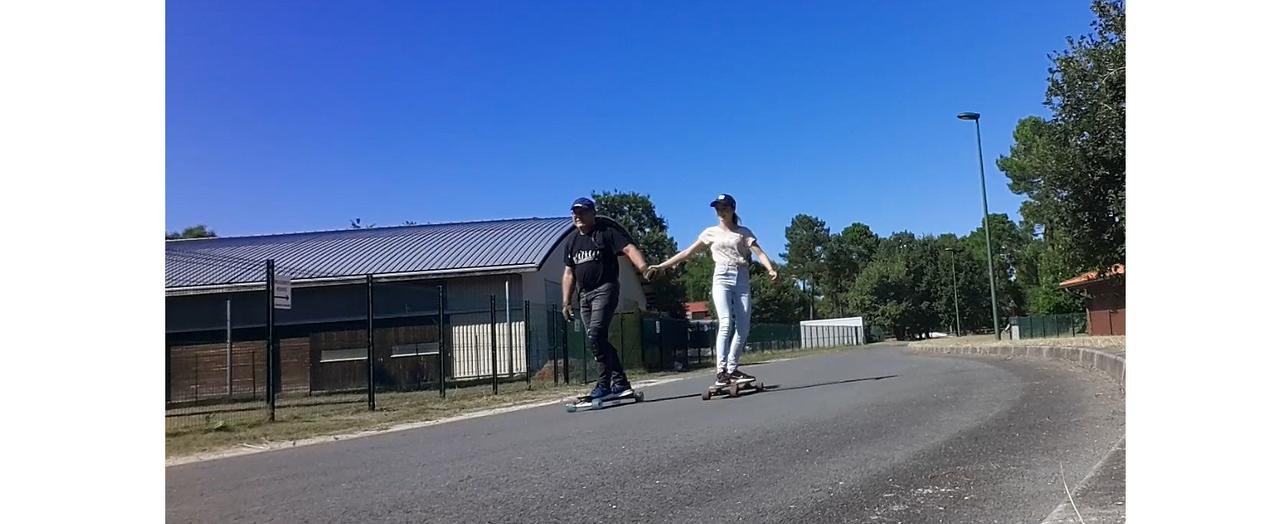 After this family reunion, it was time for me to head South to St Jean de Luz, where I invented a new sport: Grass surfing! That was a lot, and I do mean, a lot of fun!

After riding the lawns of Ste Barbe (that's the name of the hill I surfed, North of the bay of St Jean de Luz), I headed back North, to Maubuisson. It was a cool beach resort to ride: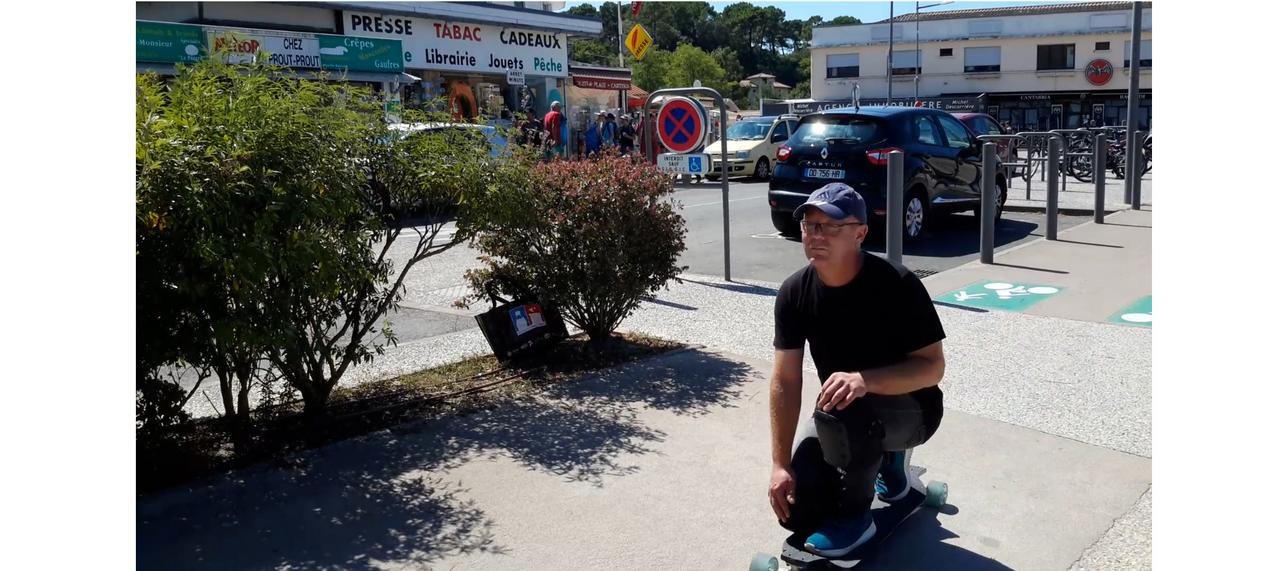 I completed the ride with a trek: Le Porges - Andernos, back and forth. That's close to 40km on a longboard. The tracks were so smooth, and the landscape so breathtaking, I could have easily done 40 more!!!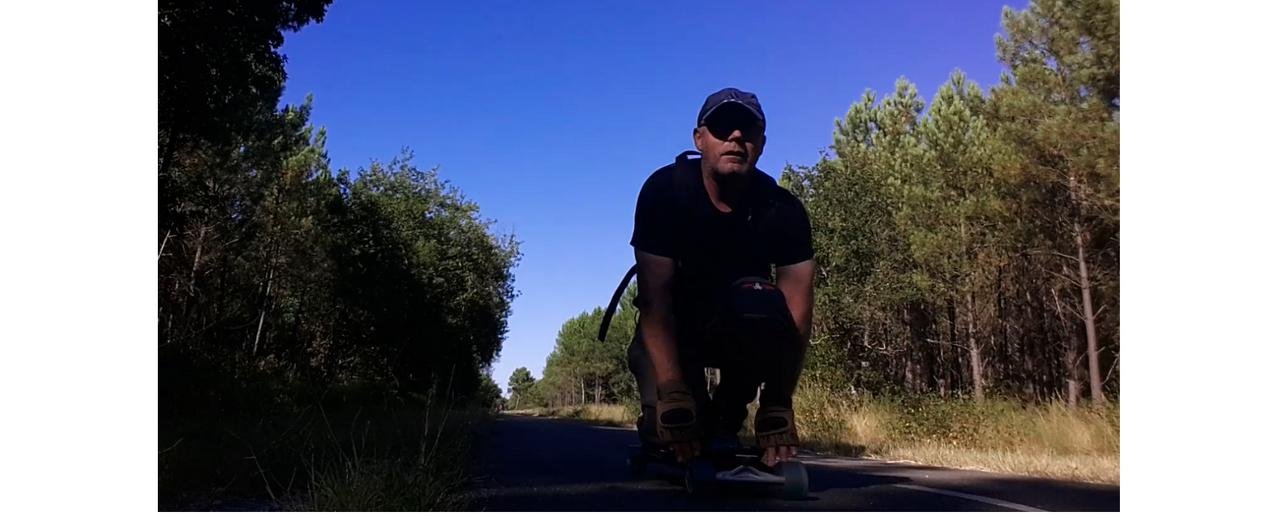 But it was time to go home...
I lived something quite unique, a new sense of freedom, that neither a car or a bicycle can provide. Surfing my way across beautiful French landscapes, make me want to discover more places with the eyes of a longboarder . Any suggestion of great countries to try out next year?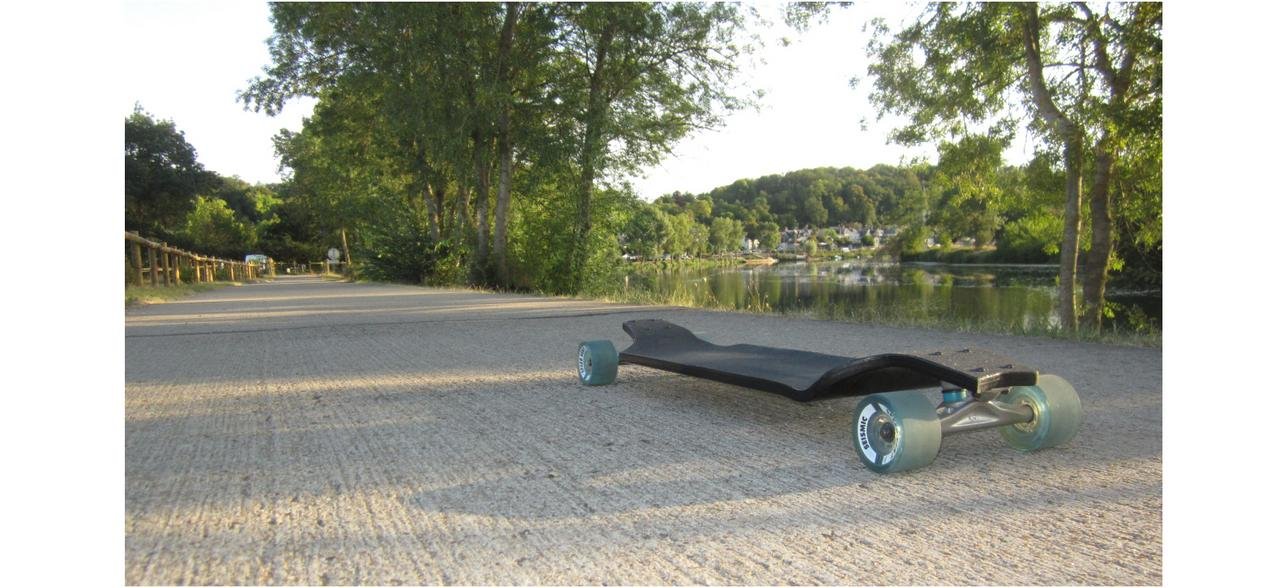 Hi,
I'm @muphy (see intro post),
My life revolves around music production, teaching sciences, and discovery through travel.
You enjoyed that post?    Resteem and Upvote!
You are interested in these topics?    Follow me!
---
▶️ DTube
▶️ IPFS