Cozumel was our last stop on this cruise and as we had snorkeled the prior two days and I was a little burnt we decided to skip snorkeling again and just get off the ship and do whatever. After wandering around the shops for a bit we went out past the taxi's to the street and since it was hot and muggy and we didn't feel like walking so we decided to go on a horse buggy tour/ride. While we did get to see a different side of Cozumel the best grade that I can give it is maybe a C. While our driver was nice the seat was very uncomfortable (felt like I was straddling a 2x6) and the stops our driver made were a bit too "touristy" in nature. Whatever you do definitely don't pay full price. In retrospect if you're going to do it the most I would pay would be about half the asking price.
After that we decided to get something to eat. I got a ceviche dish which was good and my wife decided to get tacos to see how tacos in Mexico compared with tacos in Texas.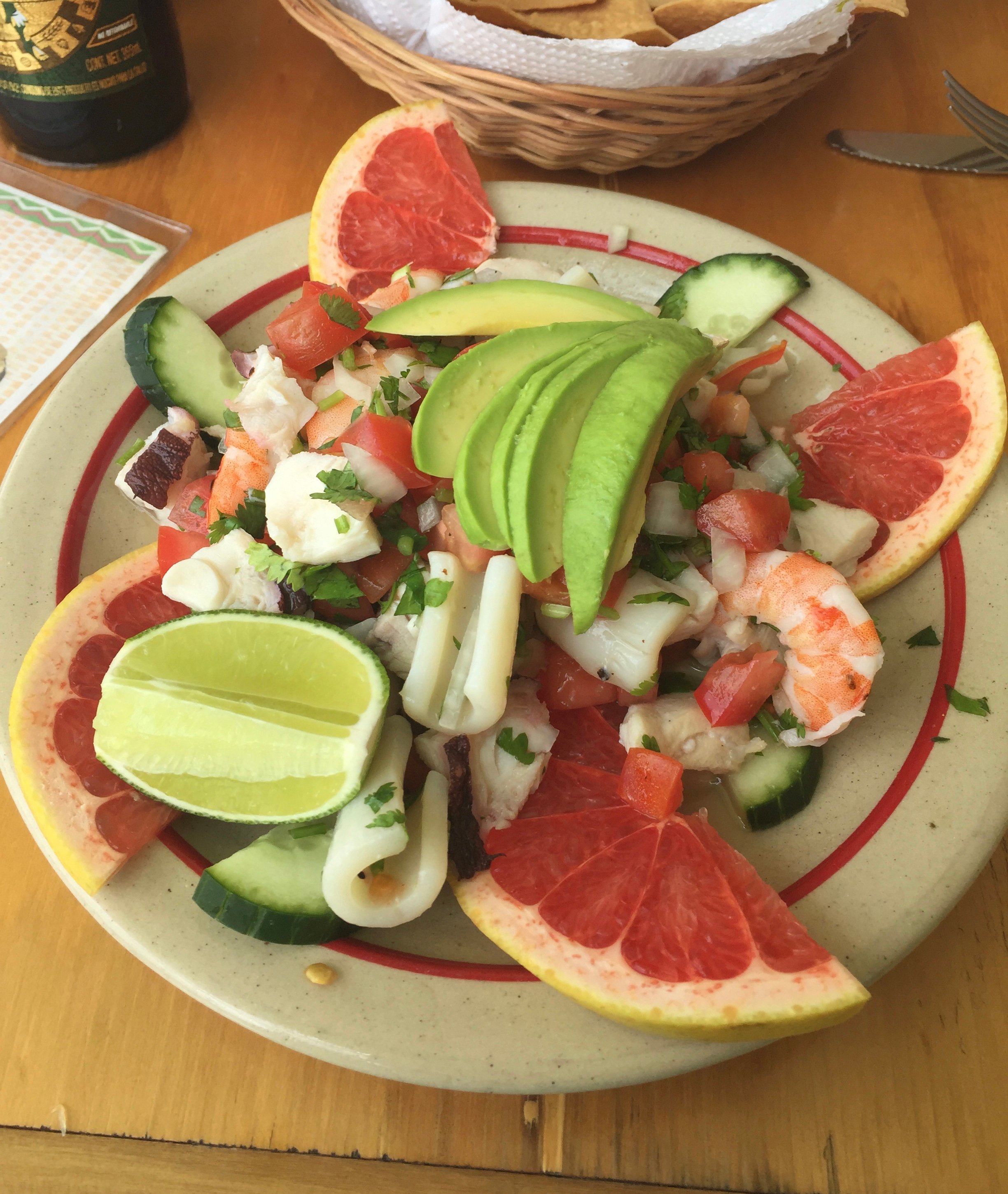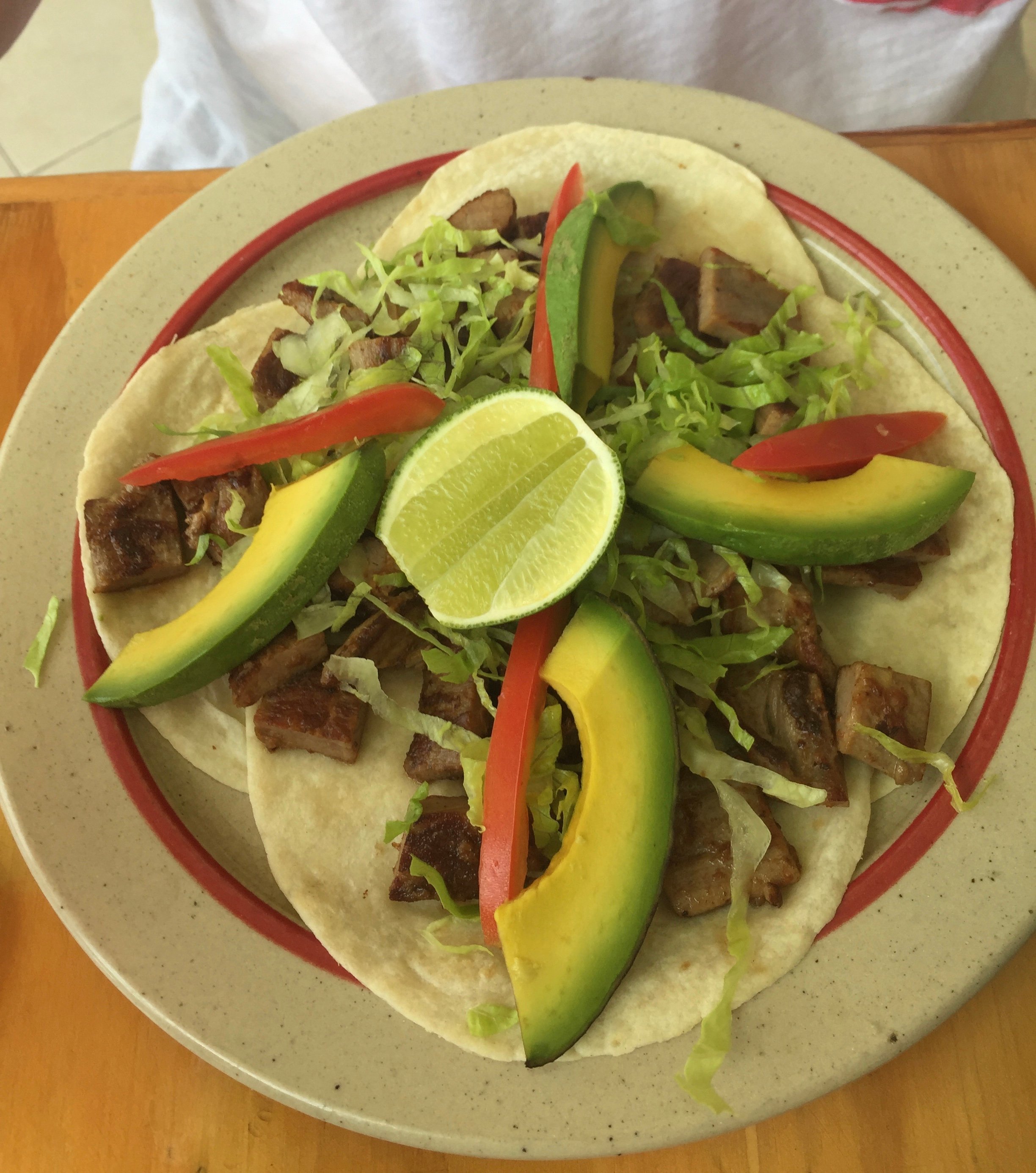 Although the presentation was good she wasn't all that impressed with how the tacos tasted and I would have to agree. This place also had some fairly loud music and it wasn't long before I had wished that we had just walked farther down the road to a more quiet place maybe next to the water. I felt bad for the waiter because I don't know how he doesn't go home with a pounding headache every day from the music (anyways, guess I'm showing my age).
After that we went back to the ship and while my wife took a nap I went out on the deck, found a spot in the shade, and just relaxed and enjoyed the ocean breeze and subsequently watched the two ships beside us sail off.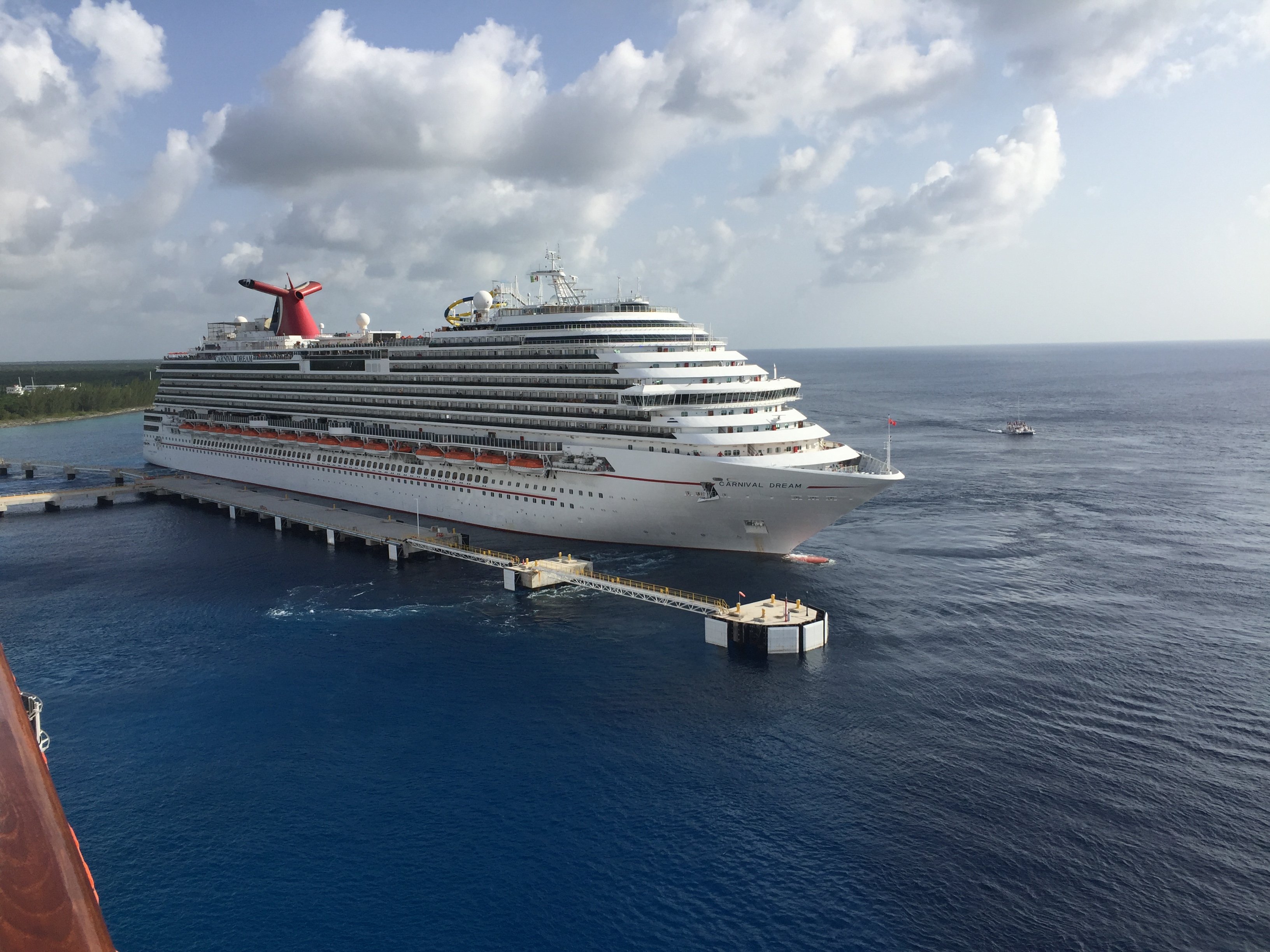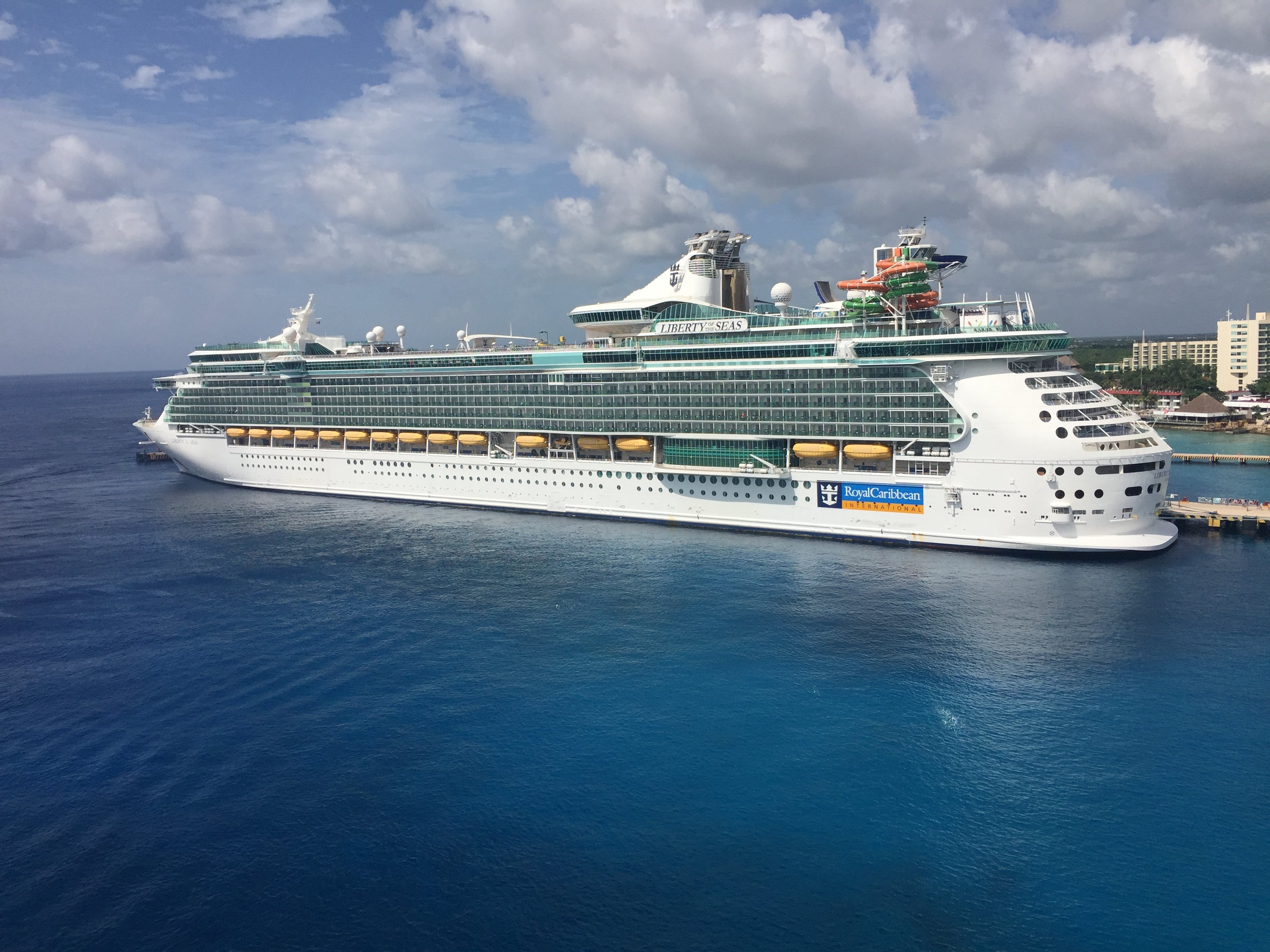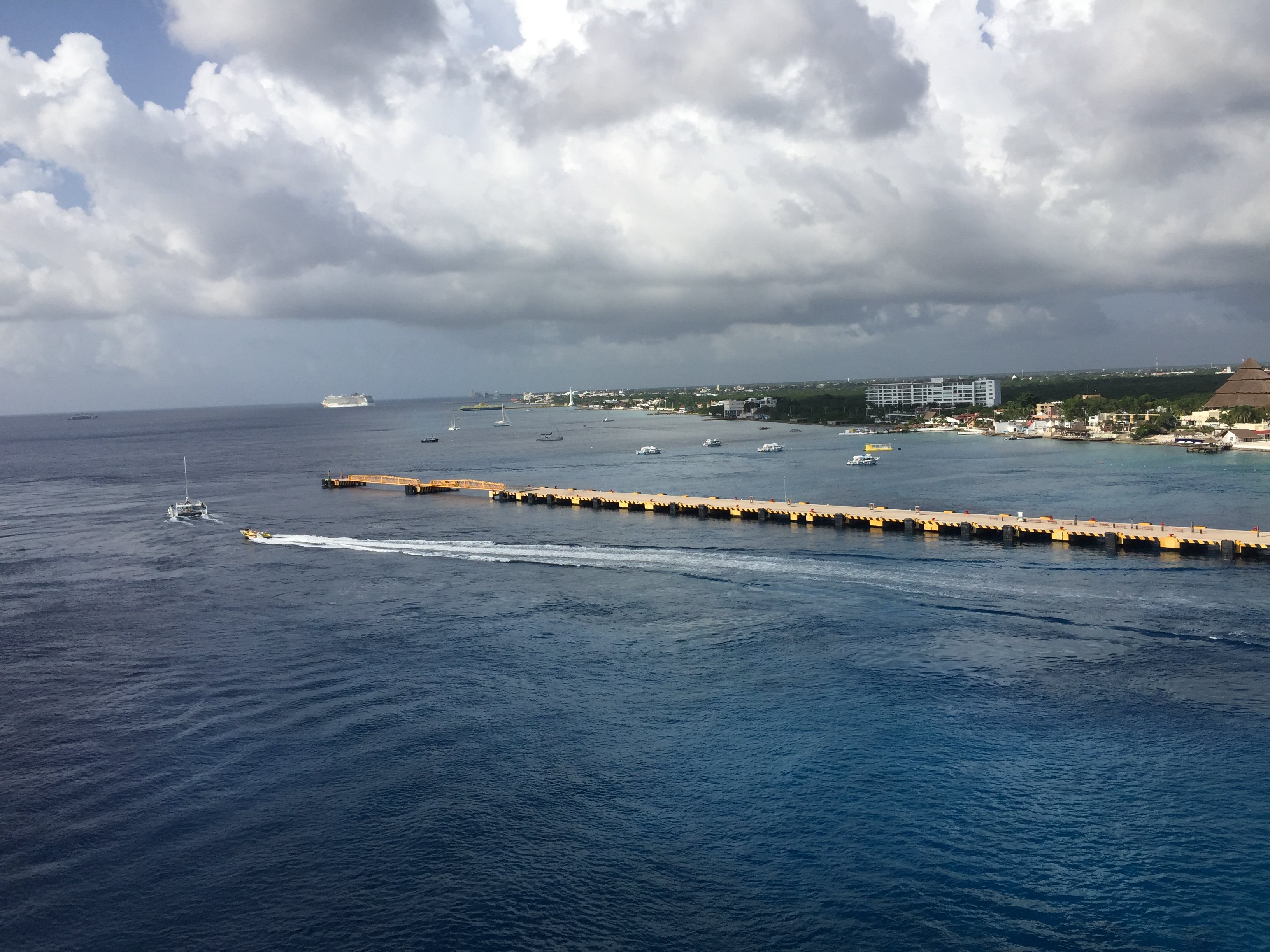 So while not a "wow" kind of day it was relaxing and hey, we are on vacation so what's not to like about it, beats a day at work any day of the week.