Cox's Bazar Sea Beach now faces the footsteps of millions of tourists. Millions of tourists rushing to the beach on the beach to spend Eid al-Azhar holiday. Tourists and lifeguard staff are fully engaged in tourist safety.
On the eid day, tourists' overflowing crowds were seen at all points of the beach. Apart from the beach, tourist spot Darianagar, Himchari, Dulhajara Bangabandhu Sheikh Mujib Safari Park, Ramu's Buddhist Temple Tou.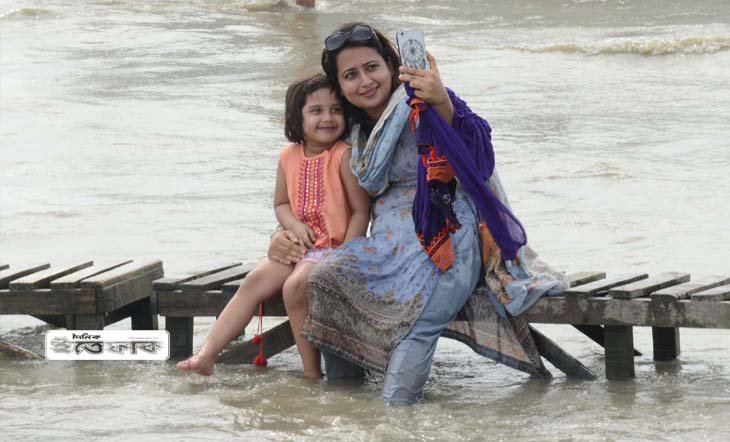 Tourist places in the district along the Indore's Rocky beach, Himachari Jharna, Darianagar Ecopark, Dulhajara Safari Park along with Cox's Bazar beach and tourists are also crowded.