Cancer is a deadly killer disorder. Internationally, the World Health Organization (WHO) takes preventive measures to prevent cancer. The number of cancer patients is constantly increasing. Every year around 1.2 billion people die of cancer in the world. According to medical scientists, the number of cancer-related patients will almost double by the next 2030. Unfortunately, this number of patients will be mostly in underdeveloped countries. This is a very worrying situation for our country.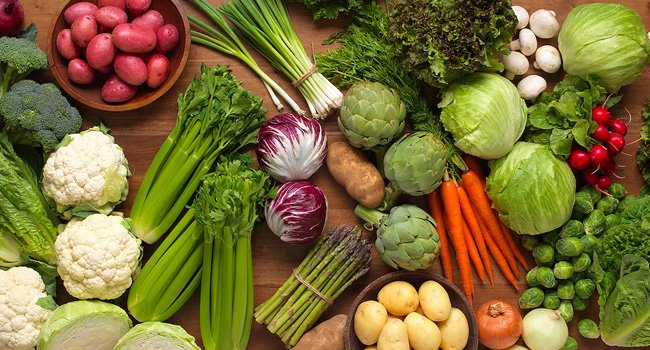 Several factors are referred to as a possible cause for cancer. Such elements include - 1. Reproductive genes; 2. Environmental reasons; 3. Smoking; 4. Food and food adulteration, such as macrotonics and nitrosamines; 5. Ionizing Radiation; 6. Reactions of various medicines; 7. Drinking; 8. Professional reasons; 9. Chemical and 10. Viral causes etc.
Tomatoes: Tomatoes contain many red dye material, Lycopene, which is powerful anti-oxidants. It is well known as a cancer-resistant component. Studies have shown that, those who regularly eat the Tomato, their prostate cancer risk decreases by 50 percent.

Cabbage: Cabbage also plays a very active role in preventing cancer. Cabbage contains endocytic cancers. The genes found in cabbage prevent the breast, prostate and brain cancer. Cabbage is very useful for preventing cancer of the anus. In addition to eating various vegetables, mouth, throat, and diarrhea can be prevented. Cauliflower, cabbage, gooseberry, broccoli and mustard seeds are especially resistant to cancer, especially breast cancer. Another study found that vegetables are resistant to stomach and urinary tract infections. Breast cancer is less than eating beans, borax and peas.

Yellow: Yellow is one of the most cancer resistant spice foods. In the United States, in 2007, comparative treatment of intestinal cancer with yellow (curcumin) and chemotherapy was observed, and in the end, it is seen in the results that by killing cancer cells, yellow cells destroy more cells than chemotherapeutic. In other words, the laboratory stopped the growth of breast cancer cells in animals. More recently, according to the report of more than 16 clinical studies report, effective in yellow prosthed, breast, colon and osteosarcoma disease is expected.

Beta-carotene: Most studies have been done on vitamin A and beta-carotene to prevent cancer. If there is a lack of vitamin A in the body for long days, there may be lung cancer. For this, vitamin 'A' rich vegetables such as carrots, tomatoes, garlic, piescakes, spinach, pomegranate, strawberries, sweet sprouts, lentils, garlic, and rainbow vegetables and colorful vegetables will also be kept in the food list as a source of vitamin.
Caution: In the risks of cancer, smoking, drinking, eating tobacco, eating less vegetables, fruits and fiber foods, not physical exercise, physical obesity or excess weight, ultraviolet radiation, X-rays radiation, certain chemicals such as some viruses Or other bacterial chronic diseases. Therefore, they should be avoided by taking special consideration.