Eid al-Adha comes in the name of which is the Eid of the sacrifice. Eid is a day of happiness, one of which is food. And the other arrangements for the Eid-ul-Azha meal are the main arrangements for eating different types of meat, such as cows, khasi, buffalo, and camel species. Everyone has a strong desire to celebrate Eid at the festival of Eid. Sustainably must eat, but want to have food, moderate knowledge and moderation and health awareness.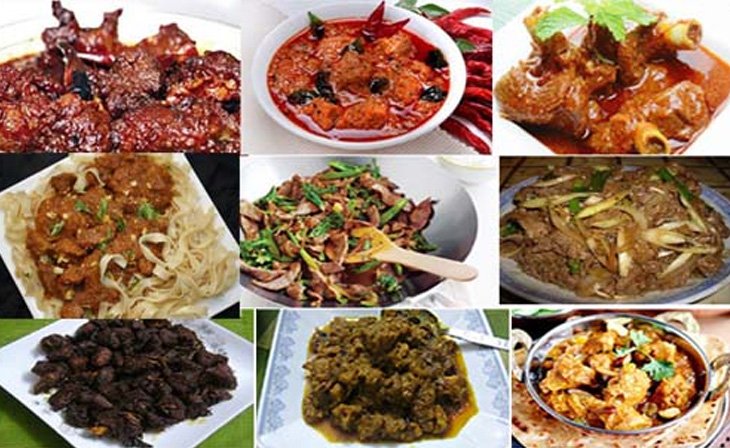 It should be remembered that even though there is no restriction on eating a few more days, still eating it remains. The problem is that many people suffer from various diseases like those who have stomach problems, high blood pressure, diabetes or cardiovascular disease, kidney or liver disease, or the primary symptoms of these diseases. On the occasion of Eid, various types of delicious food are arranged at home. In my own house, relatives, friends and friends go around in the house all the time - it is eaten or unwillingly eaten. We need to take a little closer look at what we are eating, how much we eat, how we can react to different foods in the body.
Food Quantity: The main problem is the amount of food in doubt. Many people can not digest a lot of gourmet food together. The coffeeman is eaten a little more than the amount of cattle. Due to the high level of eating of meat, problems like digestion, stomach cramps, irritation, pain. The problems of Gastri patients are more and more. Many people suffer from constipation due to lack of sufficient water or fluid food. While it is generally not advisable to eat a specific meal, but it is very important to maintain the quantity. It is better to leave some meals in the morning and noon. For example, Adult awareness is important: it is more important to be aware of middle-aged and adult food. Even in spite of having high blood pressure, diabetes, excess fat in the blood, all of this age group should be more careful about Eid diet. At odds may be their stomach feeling or uncomfortable feeling. Playing more meat can take a lot of time to digest it completely. It can cause uncomfortable feeling in the abdomen, filled with tension, and sometimes even chest pain.
For Stroke and Heart Disease: People with stroke and heart disease should consume oily meat. Regarding the rules that they observe throughout the year, it should be done in the matter of eating and drinking, even during the sacrifice. Kobanira meat is not very harmful to the body that plays a little bit, but should be careful. Those who weigh more, they must avoid eating extra during Eid.
Gouty arthritis, kidney and liver problems: Those who are more likely to have gout or uric acid and who suffer from kidney problems, they are asked to eat low protein foods.
Conservation of meat: After offering sacrifice after the sacrifice, it can be seen that many in the house