Hello Steemit friends ❤️,
Welcome to my post and hope you are doing good today! 🌞
Today I would like to introduce one of the best hostel in Taiwan to you — NOOSA COAST B&B!
歡迎來到我的帖子,大家好!🌞
今天我會分享一間到台灣一定要去的旅館給大家— NOOSA海岸行館!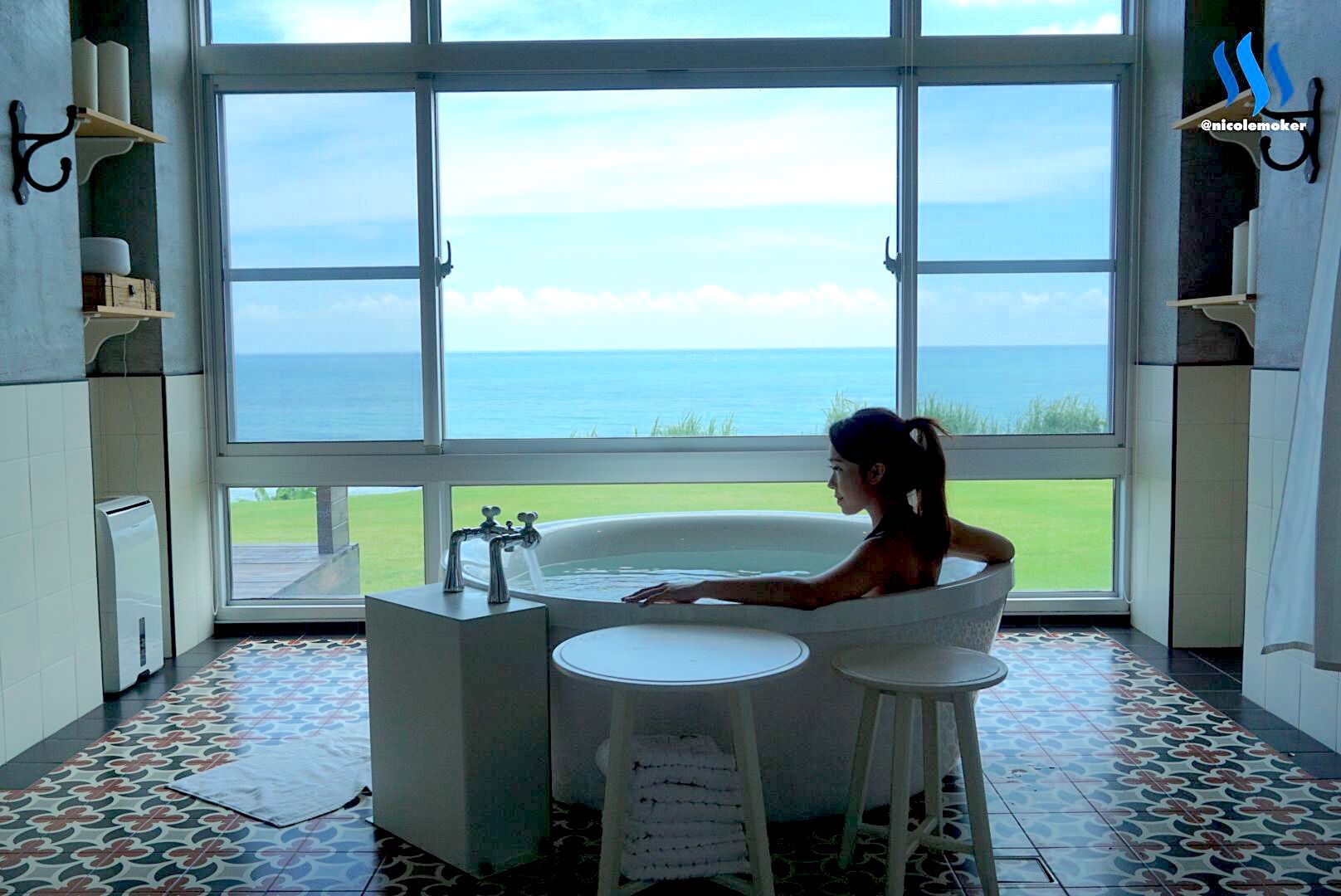 ---
Background of NOOSA COAST B&B 🏠 | NOOSA海岸行館簡介 🏠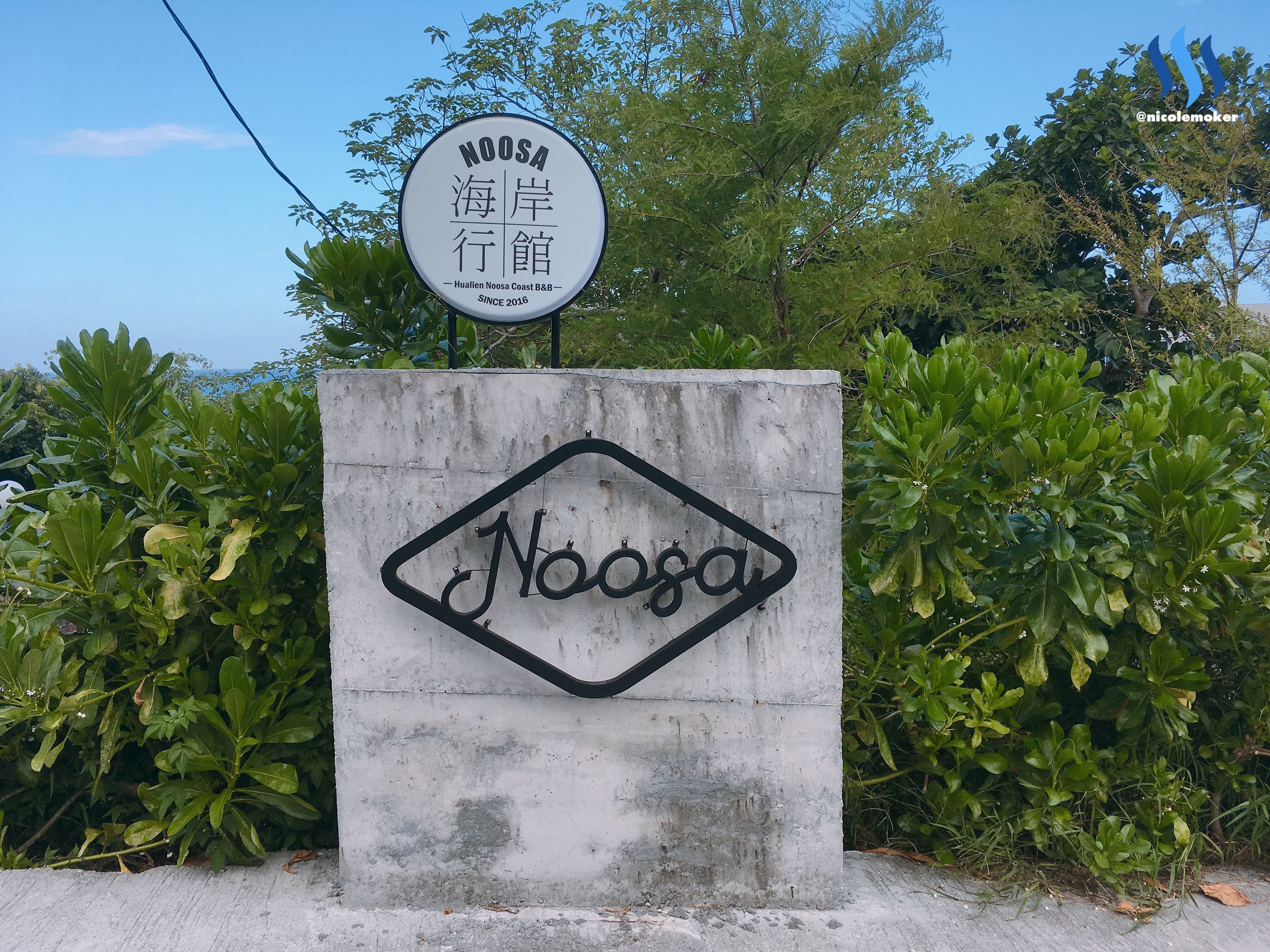 Noosa Coast B&B is located in Hualien, Taiwan. The hostel has an amazing ocean view of East Coast which is built on the jiqi beach and situated by a mountain. Travellers may enjoy the sun rising and breezing in front of the Pacific Ocean. You may also walk to the private beach to have your own starry night.
NOOSA海岸行館位於台灣花蓮市。 旅館擁有一個無敵的東海岸海景,建於磯崎海灘,背山面海。 住戶可以在微風中享受太平洋的日出。
你也可以步行到私人海灘,享受屬於自己的繁星之夜。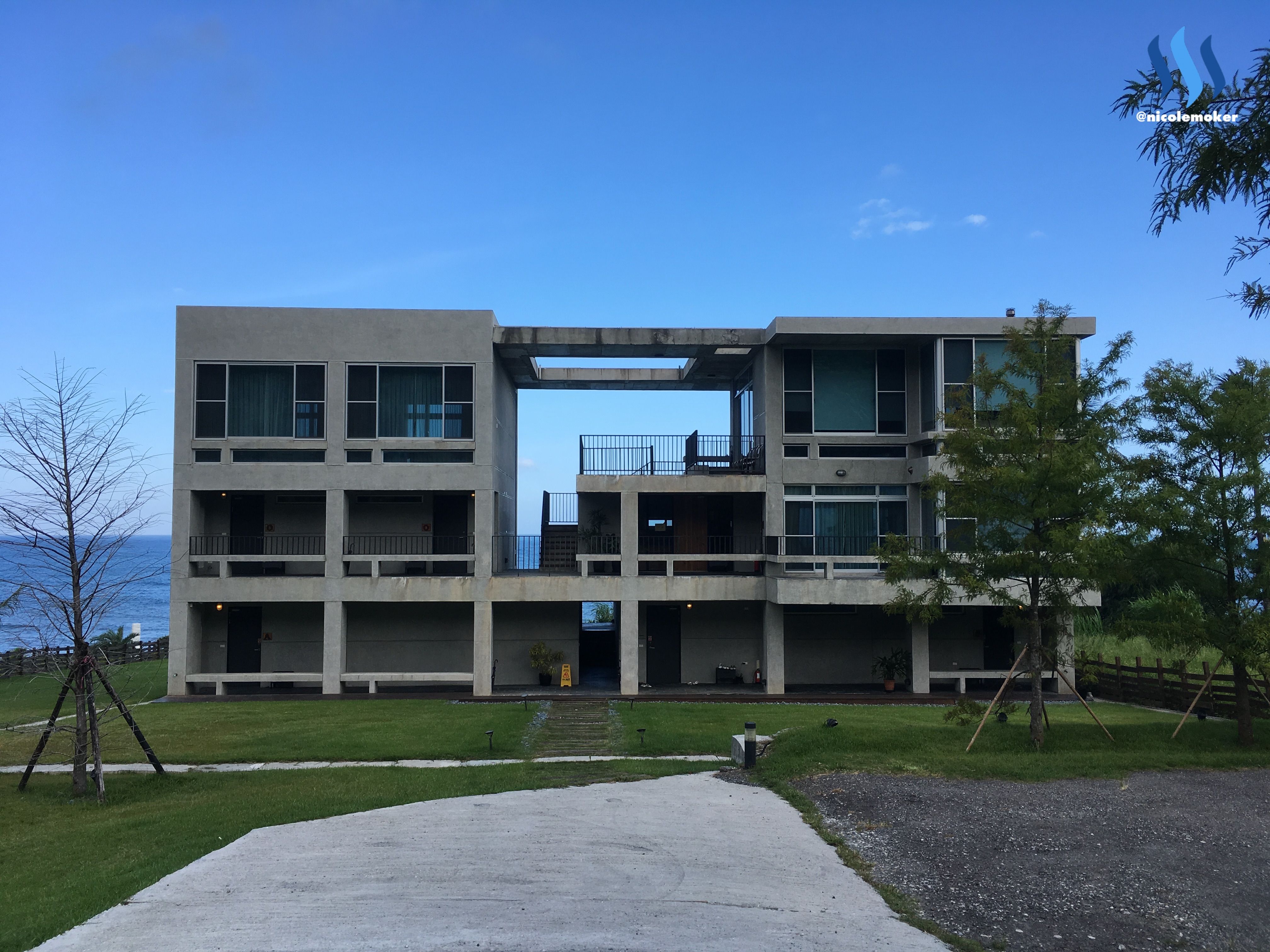 Noosa Coast B&B is located in Jiqi No.99 of Fengbin Township, Hualien, Taiwan. You may arrive there by Highway Line11 for 35.5 km by the sea side. You can drive there or take a bus down the east coastline.
There is total 3 floors and only 5 rooms, each guest room has a different theme.
NOOSA海岸行館位於花蓮縣豐濱鄉磯崎99號,台11線35.5公里靠海側。你可以自行開車或搭乘公車沿著東海岸線下行。
NOOSA共3層,只有5間客房,每一間房間都設有不同的主題。
Themes of the 5 designed room | 5間主題客房
Oceanfront Loft /Room O1 Dry Floral Building 乾燥花樓中樓
Oceanfront Loft /Room O2 Photographer Building攝影師樓中樓
Oceanfront Suite /Room A Tailor 裁縫師
Oceanfront Suite /Room N Surrounding Plants植物環繞
Oceanfront Suite /Room S Vinyl Records 黑膠唱片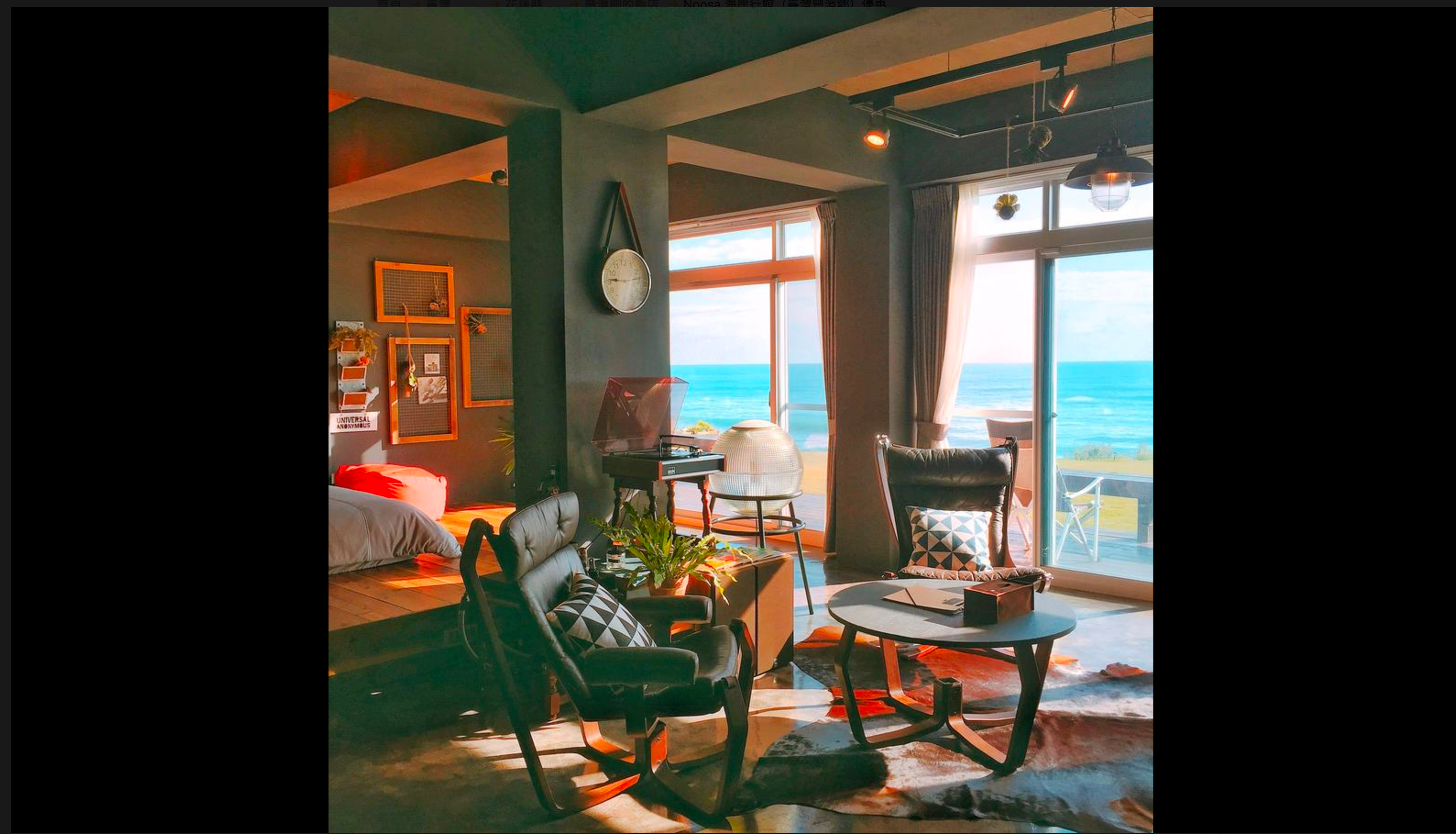 Image from Noosa; Room Vinyl Records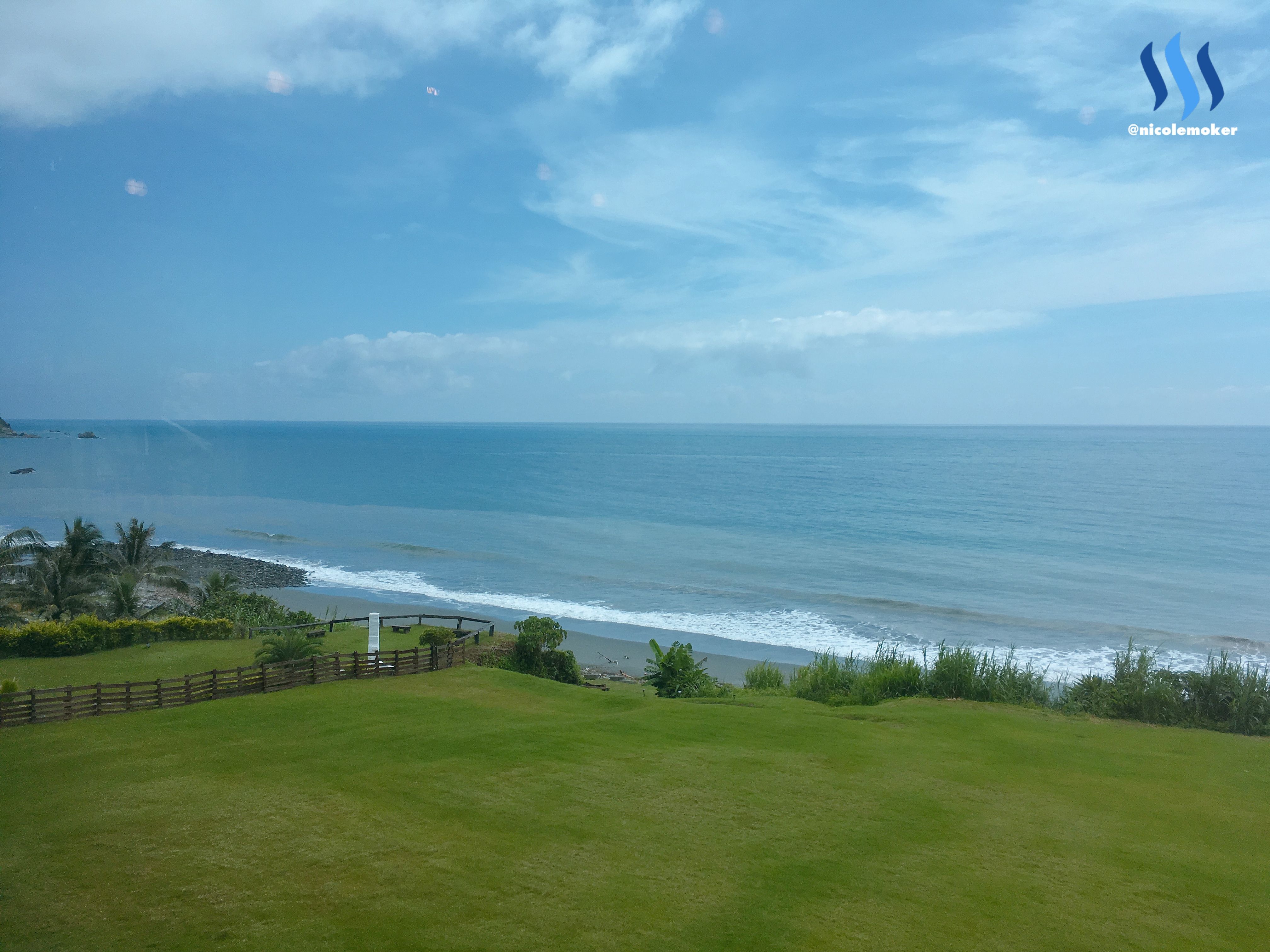 There is terrace in each room, the view is East-coastline of Taiwan.
Each guest room is designed as a deluxe oceanfront suite and based on loft style. The room is big and cozy, each room is about 60 square meters and they are all facing the ocean. As what the hostel said, YOU CAN JUST WATCH THE SUN-RISING ON BED! OMG.
每間客房均設計為豪華的海景套房,並以閣樓風格為基礎。 房間寬敞舒適,每間客房面積約60平方米,均面向大海。 正如旅館所說,你可以躺在床上看日出! 我的天啊。
---
Tailor Oceanfront Suite ✂️ | 裁縫師主題套房 ✂️
I had spent lots of time to choose for the room, they are all so prettyyyy.... And finally I had chosen Tailor Oceanfront Suite because of the bathtub! Having a bubbling bath in front of the sea view with a cute bathtub, and having a glass of champagne while enjoying the starry night. A scene that I saw in those luxury apartment advertising.... HAHAHA
我花了很多時間選擇我哪個房間,他們都太漂亮了。。。最後我選擇了裁縫師主題套房,因為是那個浴缸! 在無敵的海景前享受一個泡泡浴,一邊享用香檳一邊欣賞星空。 其實是我在那些豪華公寓廣告中看到的場景.... 哈哈哈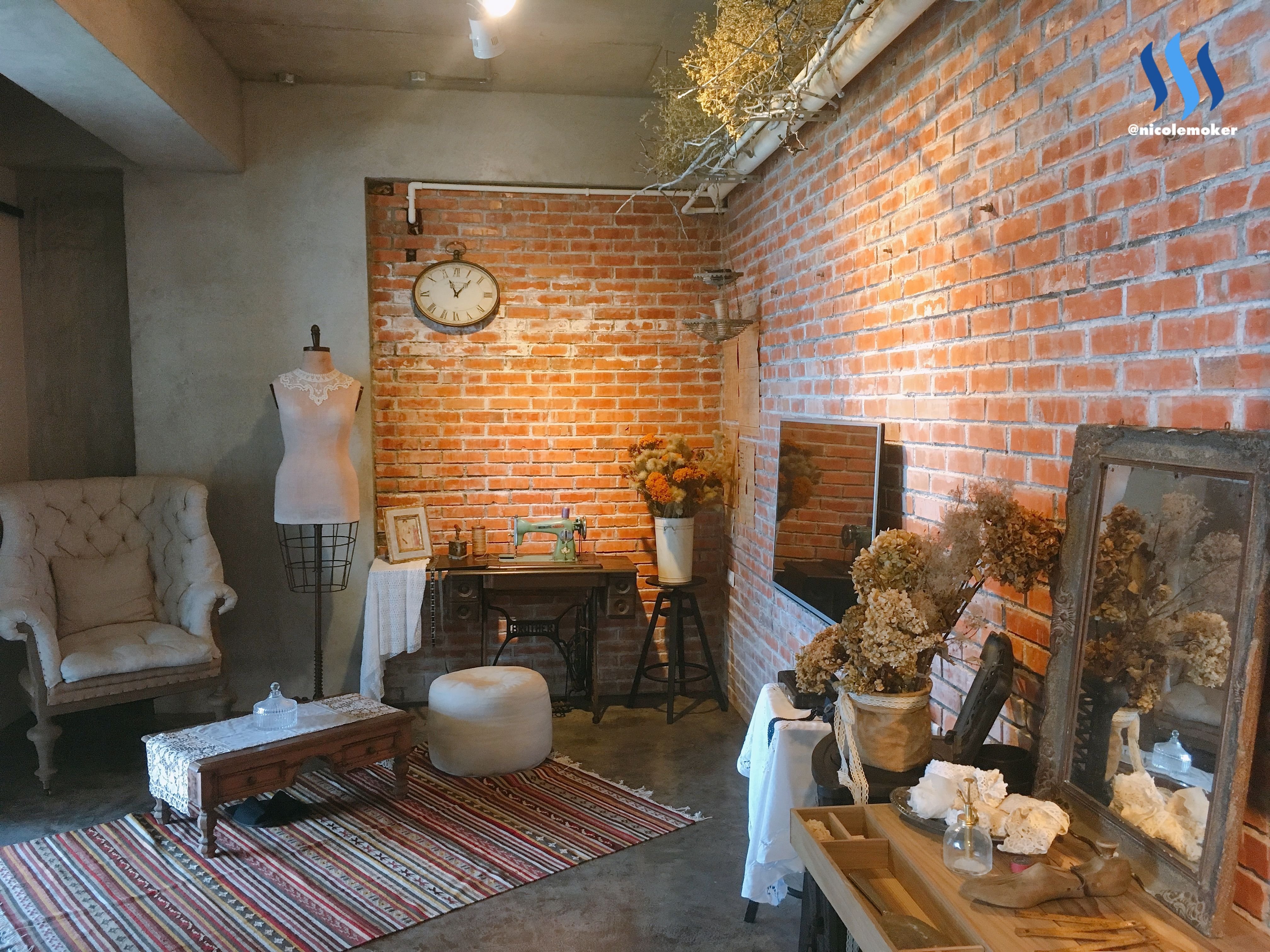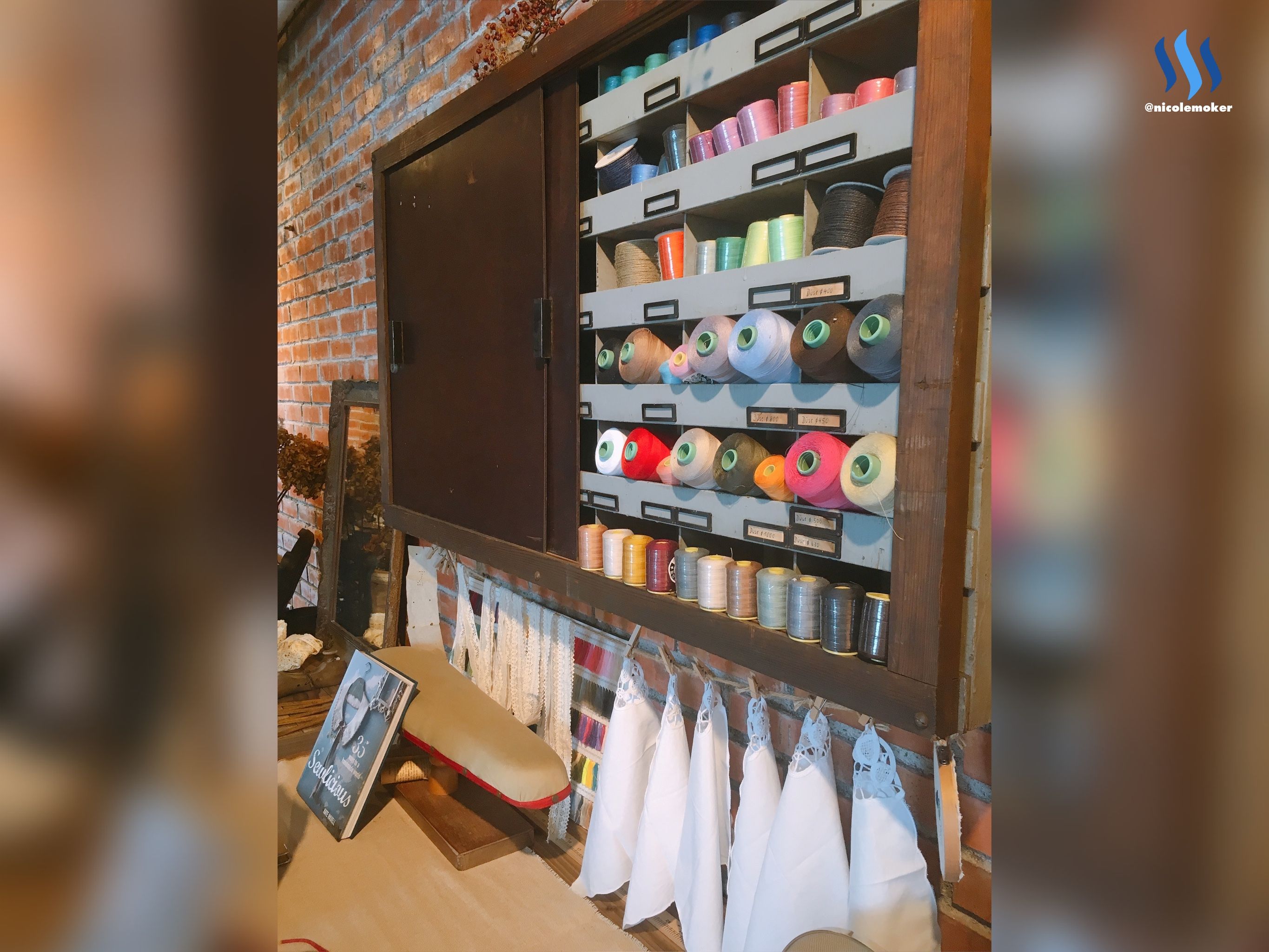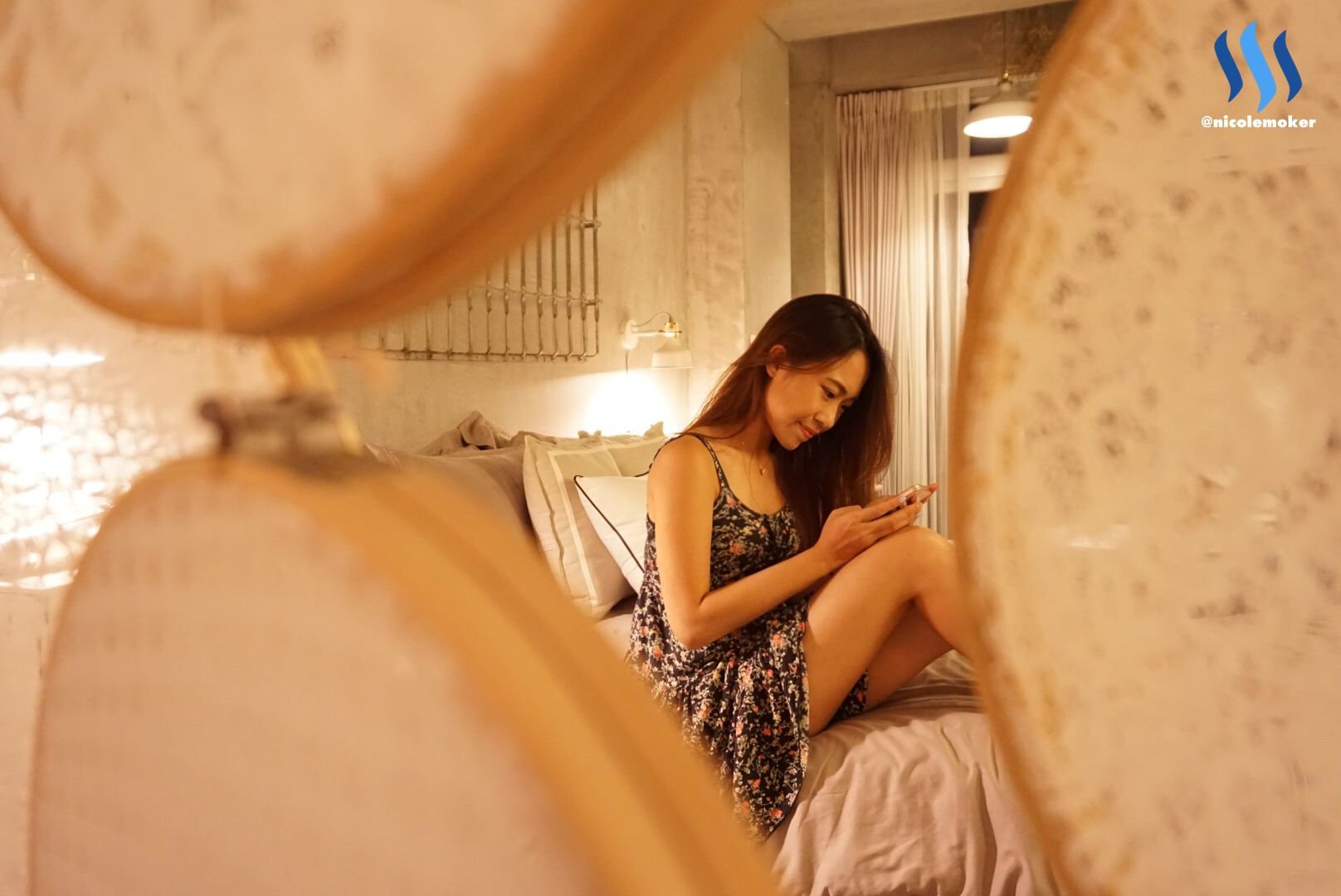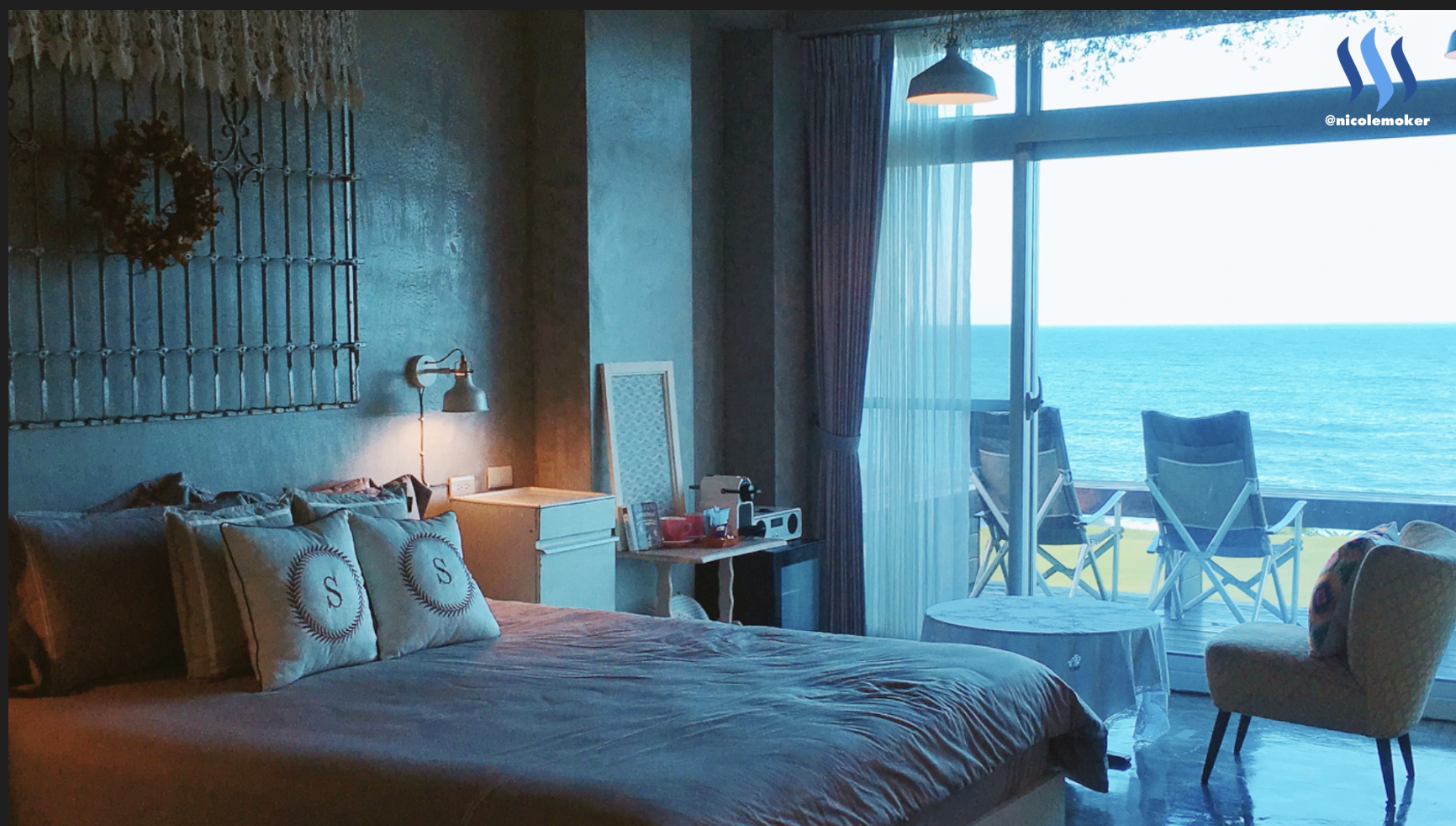 Tailor room is divided into 3 areas, the bedroom, the living room and the bathroom. The room is artistic and decorated with lots of lace, dried flowers and floral tiles. The design is pure and girly, colours mainly used with white, pink and light grey.
裁縫師套房分為3個區域: 臥室,起居室和浴室。 房間是比較藝術性和偏向女性的,有許多花邊裝飾,乾花和花瓷磚。 設計是女孩風,顏色主要為白色,粉紅色和淺灰色。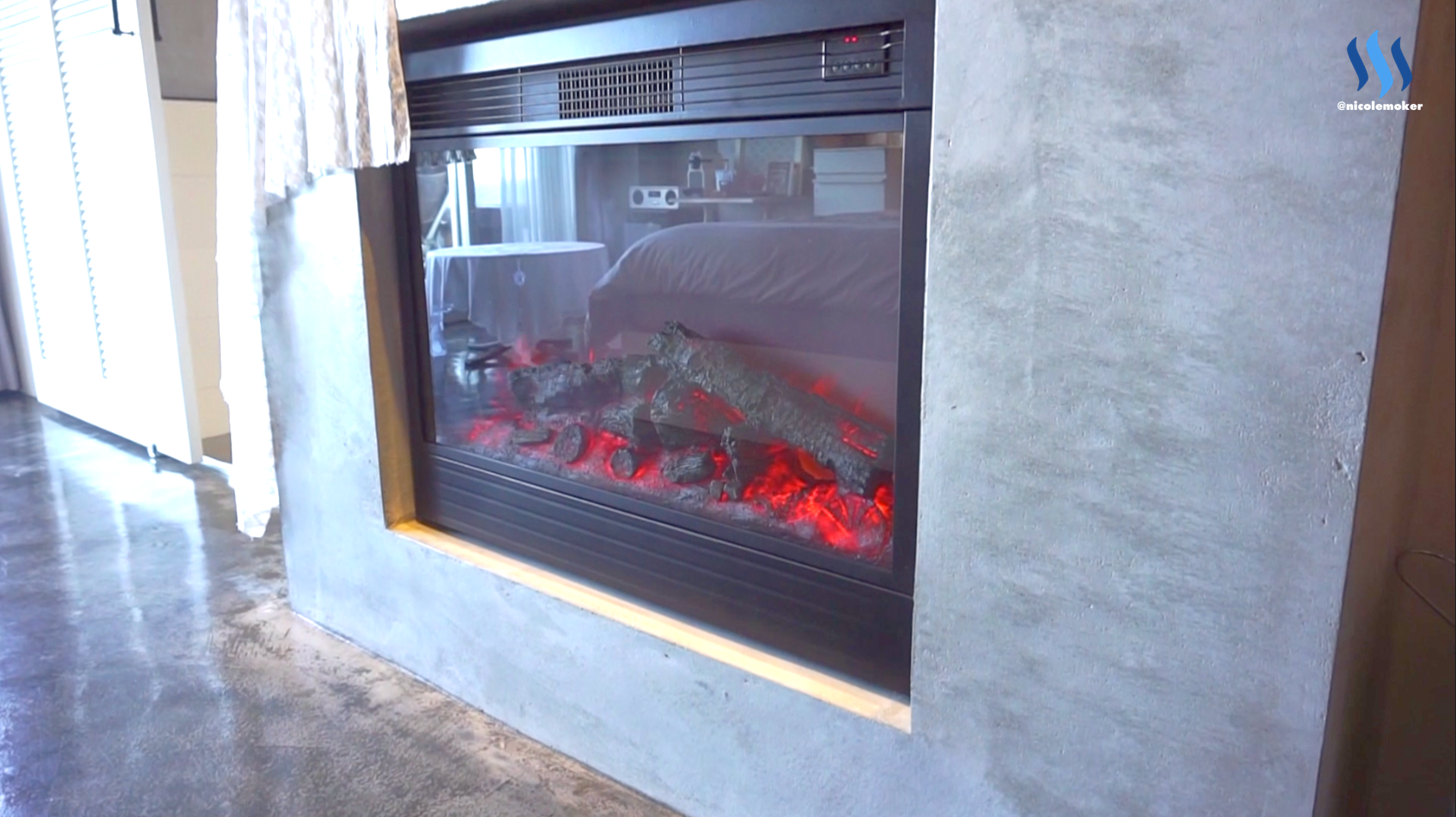 There is a real heater in the room (I thought it is a television...), I guess guests those stay in winter will need this.
房間裡有一個真正的暖爐(我以為是電視...),我想客人在冬天才需要這個。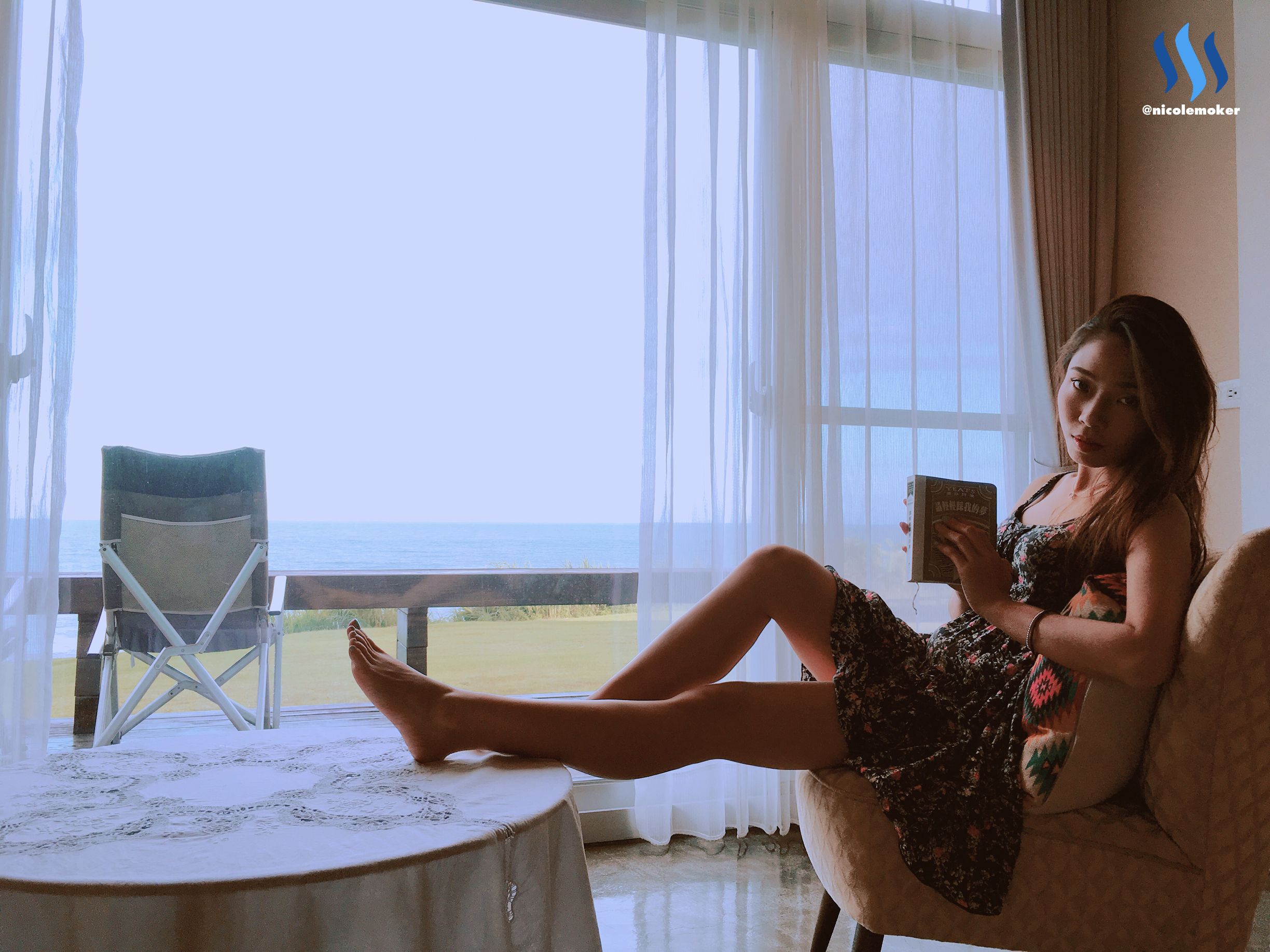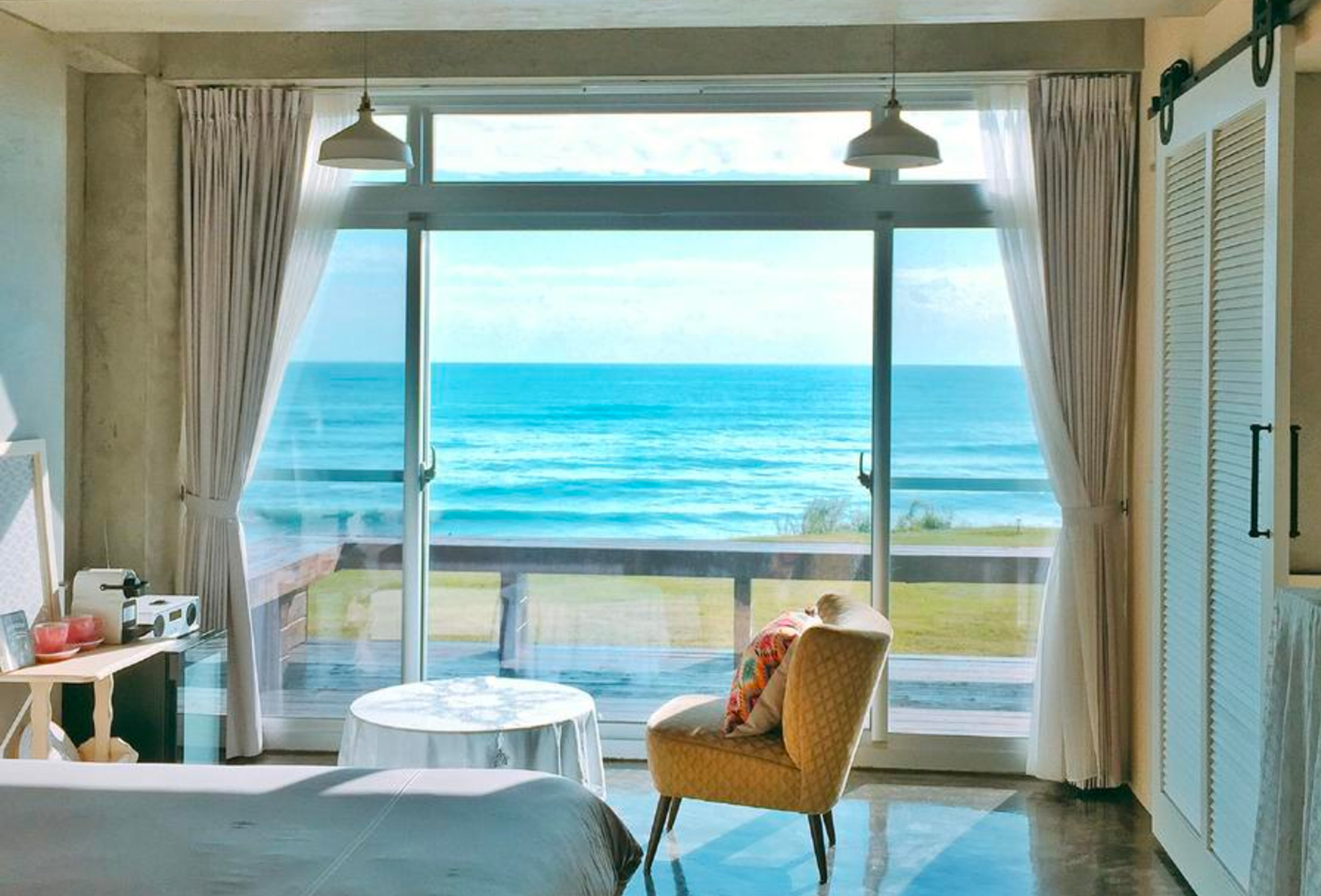 Reading books with a cup of coffee; listening music with sea breezing.
在咖啡的香氣下讀書; 在音樂的旋律中享受海風。
---
Noosa's Bathroom | Noosa 的浴室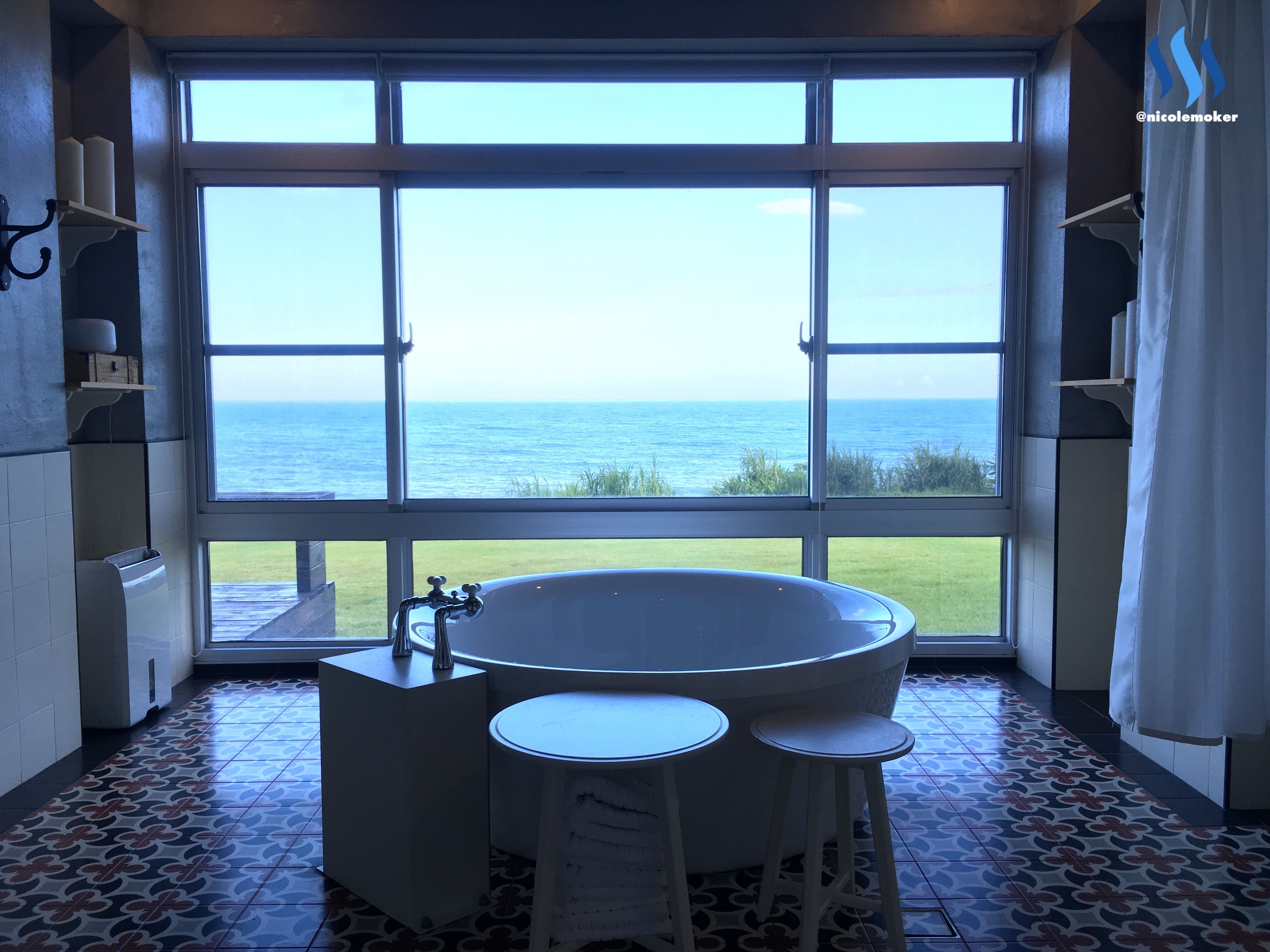 The bathroom is large and accounted for 1/3 of the suite.
The 150cm round bathtub is the main character, the bathtub is separated from the shower.
浴室很大,佔了套房的1/3面積。
面海的150cm圓形浴缸是主角,浴缸與淋浴分開。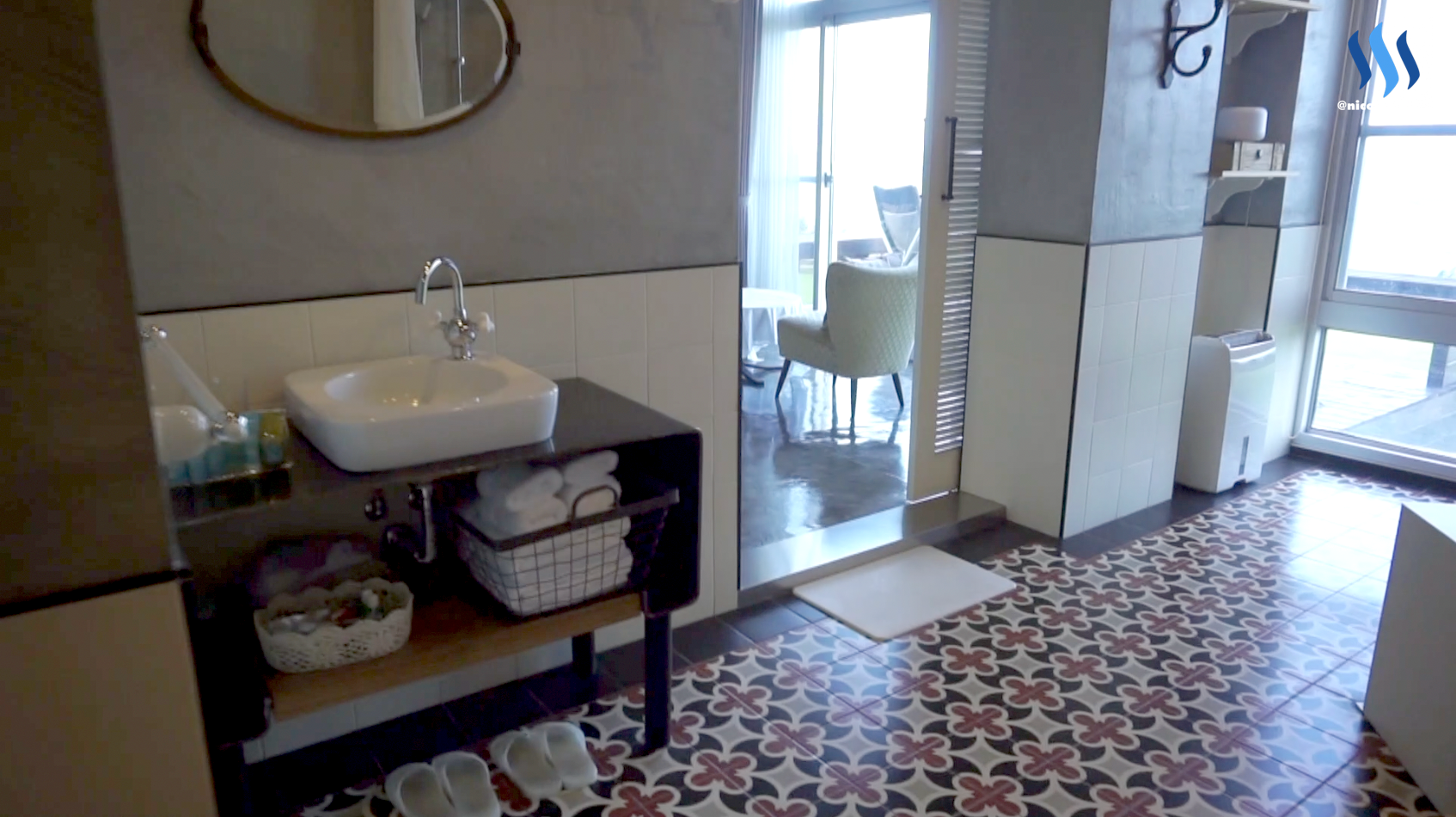 There are two doors in the bathroom. Bathroom provided aromatherapy machine, dehumidifier, candles, etc., you can enjoy well the bubble bath.
浴室有2則趟門,用趟門把客房和客廳相隔,浴室設有香薰機,抽濕機,蠟燭台等,可以好好享受泡泡浴。
---
Dinner in Jiqi | 磯崎的晚餐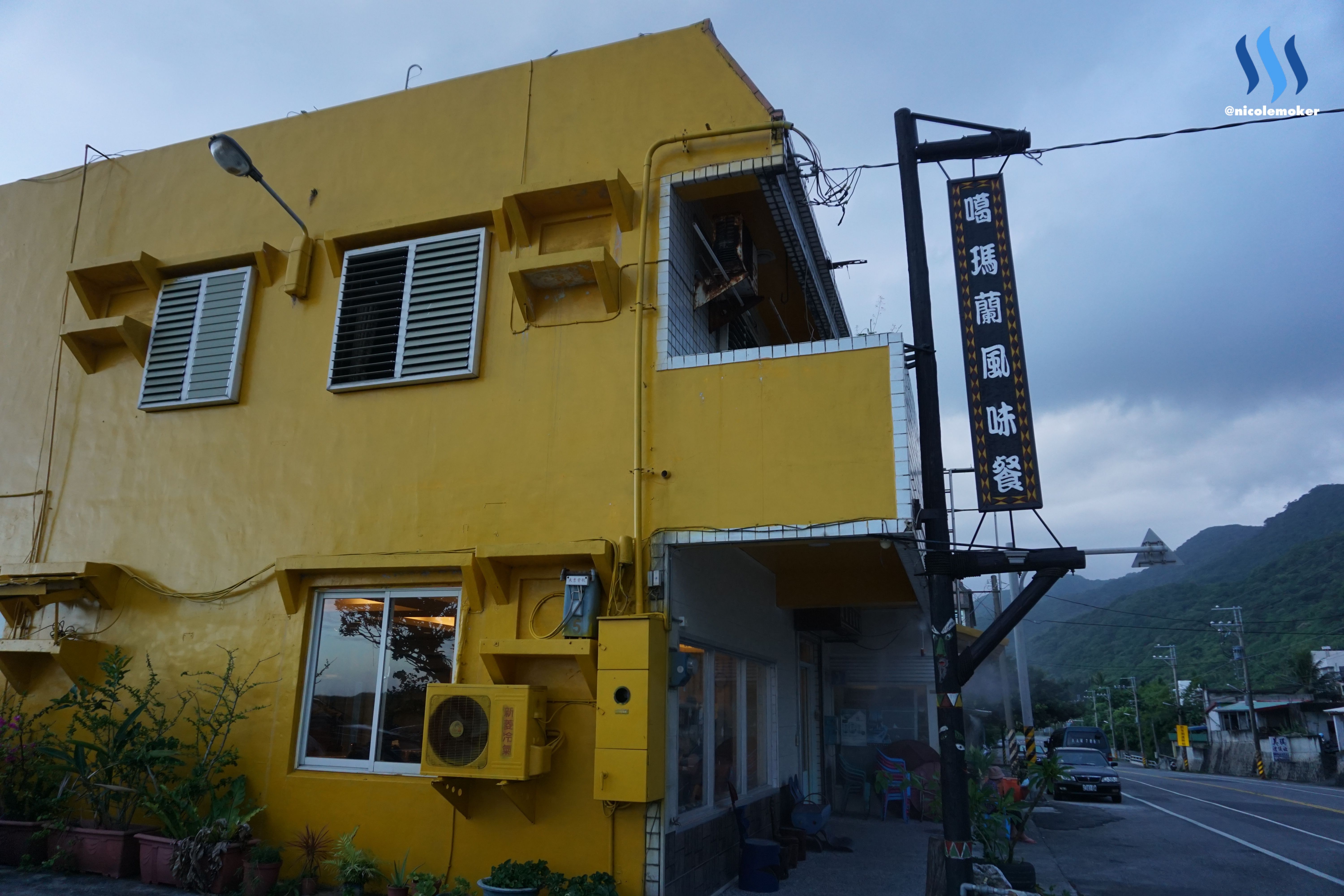 Jiqi is not belongs to the city area of Hualien, you may need to drive for 10 to 20 mins from one spot to another spot.
Noosa did not provide dinner, however Noosa's owner had suggested us to have seafood in a restaurant nearby. The restaurant is 10 mins drive from Noosa, and thank you Sam and Spring for driving us there. 😛
磯崎不屬於花蓮市區,比較偏僻,你可能需要從一個地點開車,10到20分鐘到另一個地點。
Noosa沒有提供晚餐,但是Noosa的主人建議我們在附近的餐廳吃海鮮。 餐廳距離Noosa有10分鐘的車程,感謝Sam和Spring 接送我們。😛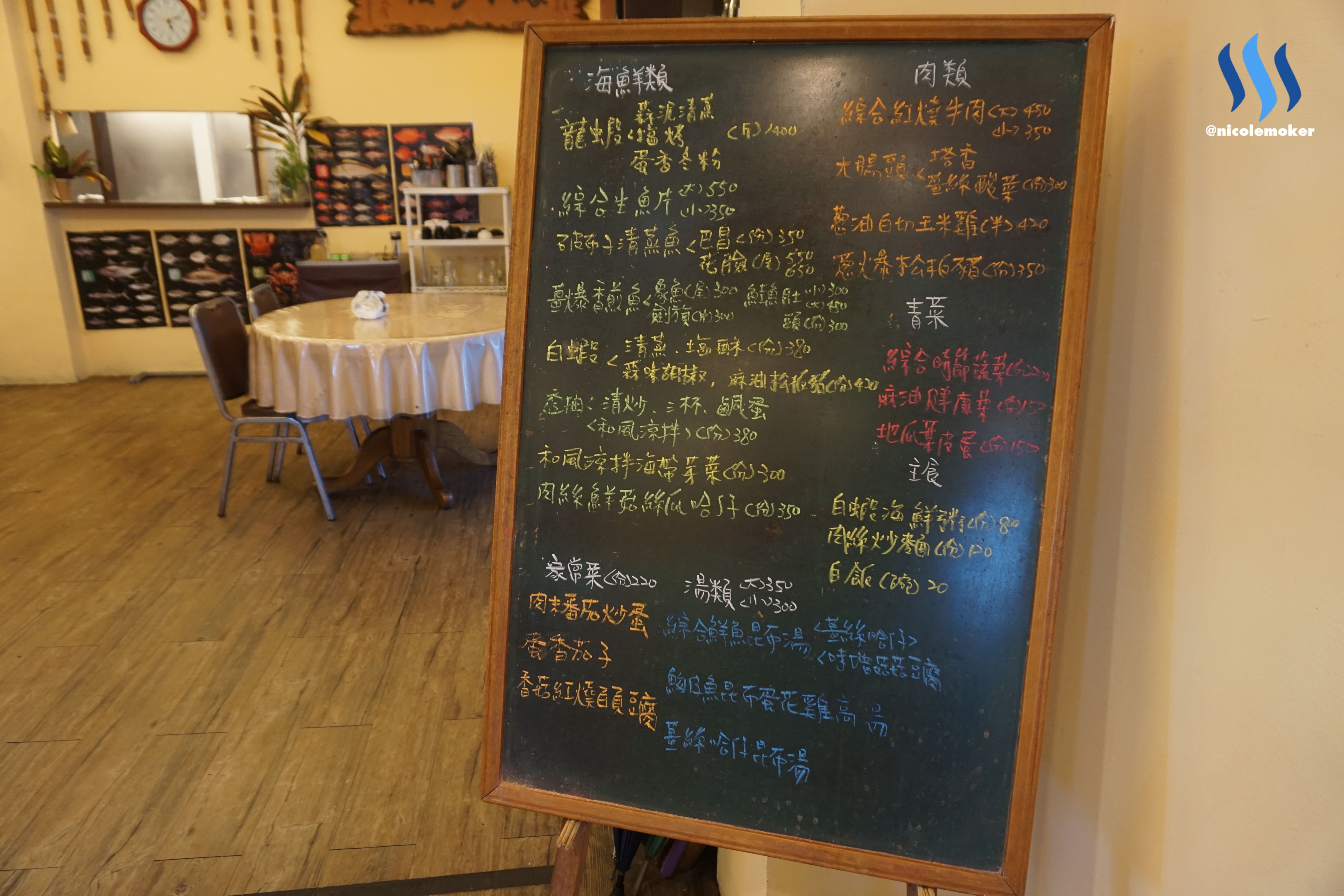 There is lots of food choices, not only limited to seafood. For English users, please tell them what types of seafood you prefer, and they will make the decision for you. (The foods are delicious and worthy.)
有很多的食物選擇,不僅限於海鮮。 對於英語用戶,請告訴他們你喜歡哪種類型的海鮮,他們會為你做出決定。 (食物都美味可口。)
---
Highlights of the stay
Moon Rise | 月出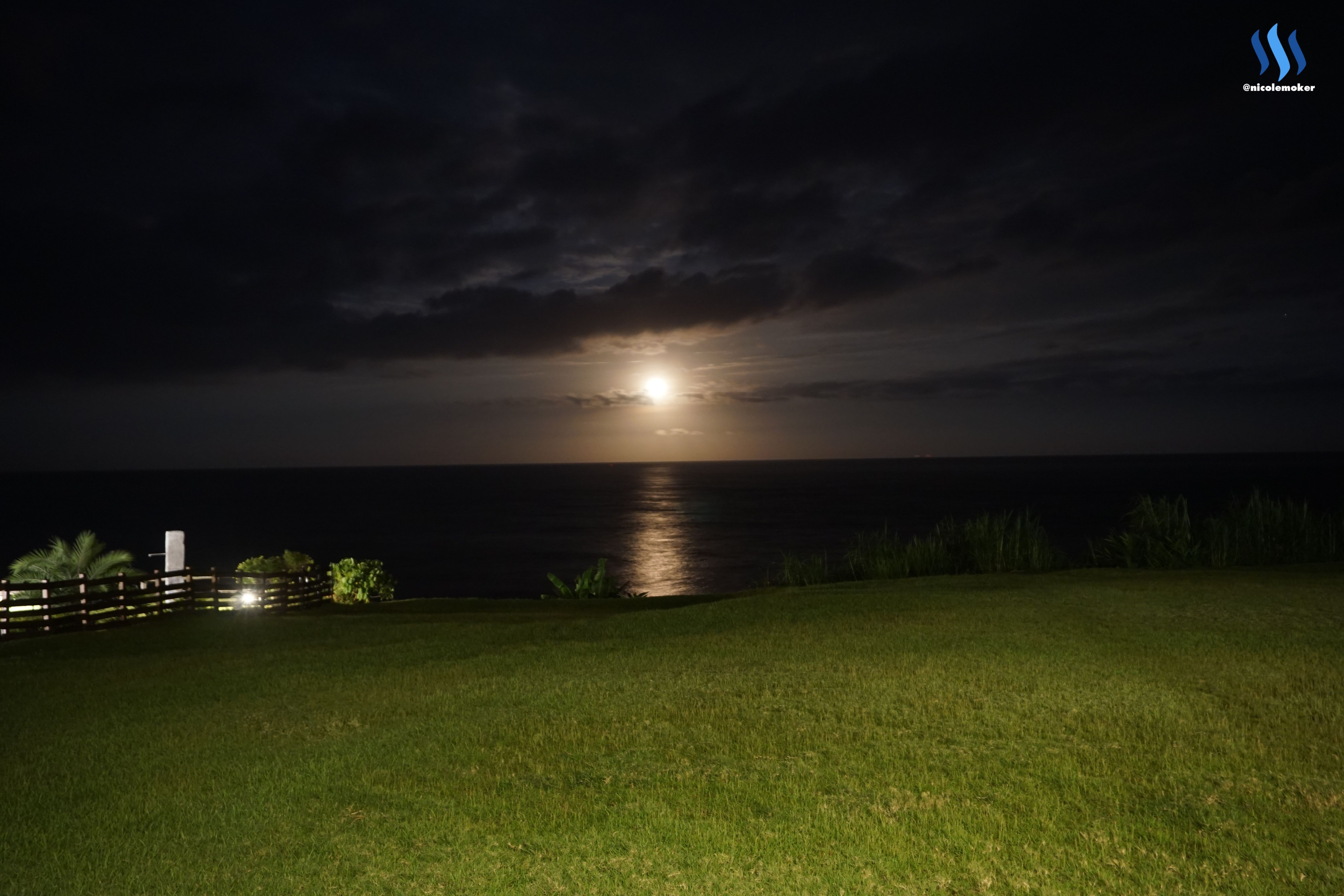 Moon rise; This is the first moon rising in my life!
You may watch moon rising in Noosa at around 18:30. Tips: there is only 5 days in a month you can watch the moon in red and orange colours. You are lucky if you see the red-orange moon and without clouds! ( OH, that's me HEHEHEHE!)
月出 這是我一生中的第一個月出!
你可以在18:30左右在Noosa看,你會看到月亮慢慢從海面升起。
提示:一個月只有5天可以看到橙紅色的月亮。在沒有雲的日子,看到橙紅色的月亮代表你很幸運~ (OH,那是我HEHEHEHE!)
Sun Rise | 日出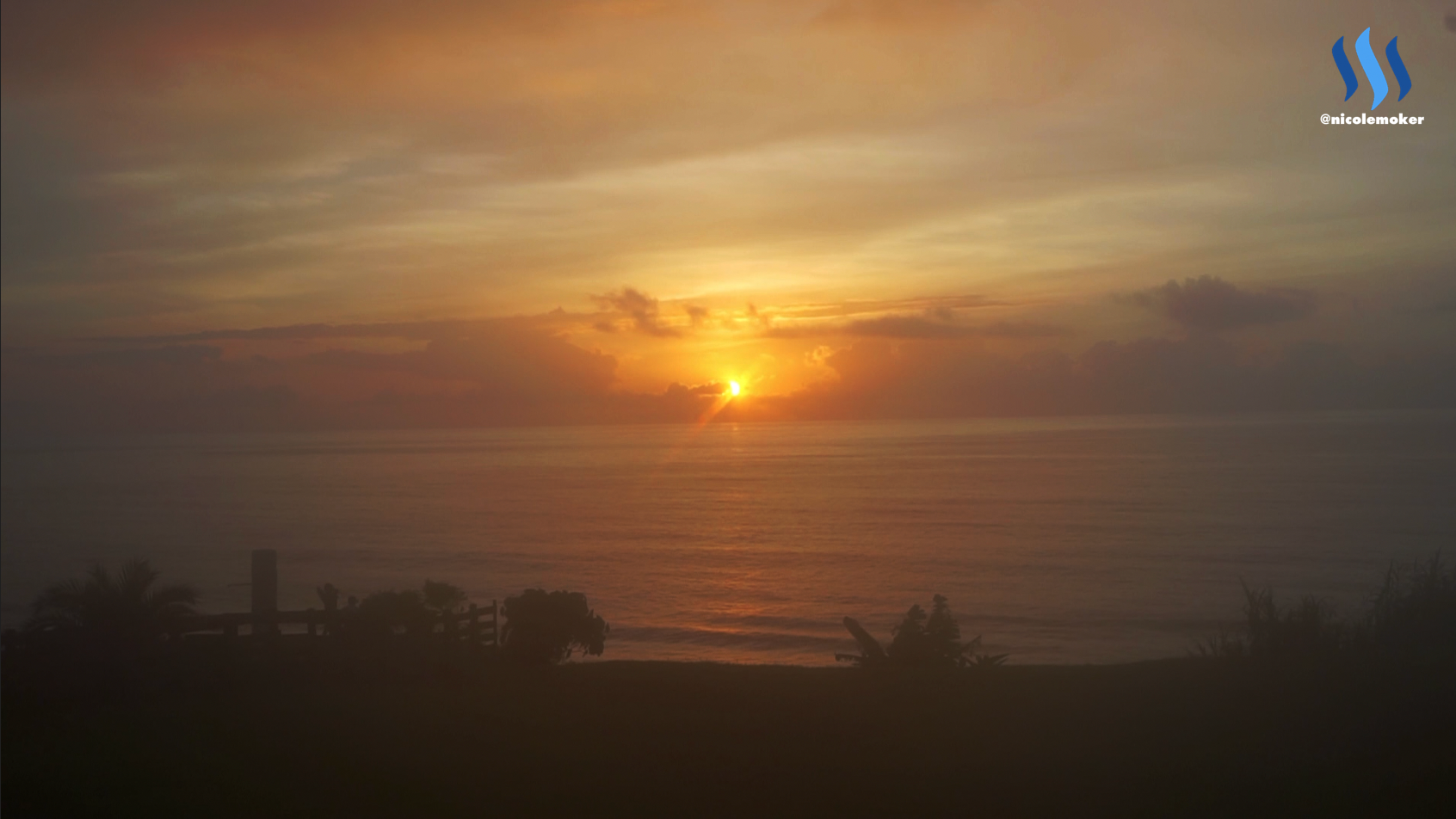 Sun rise; apart from moon rise, of course there is a sun rise. Noosa is located at the East-coast of Taiwan, you may wake up at around 5:30 to enjoy the sun-rising! And go back to sleep after it
日出; 除了月亮之外,當然有日出。 Noosa位於台灣東海岸,您可以在5:30左右醒來,享受陽光徐徐升起! 然後回去睡覺
Breakfast | 早餐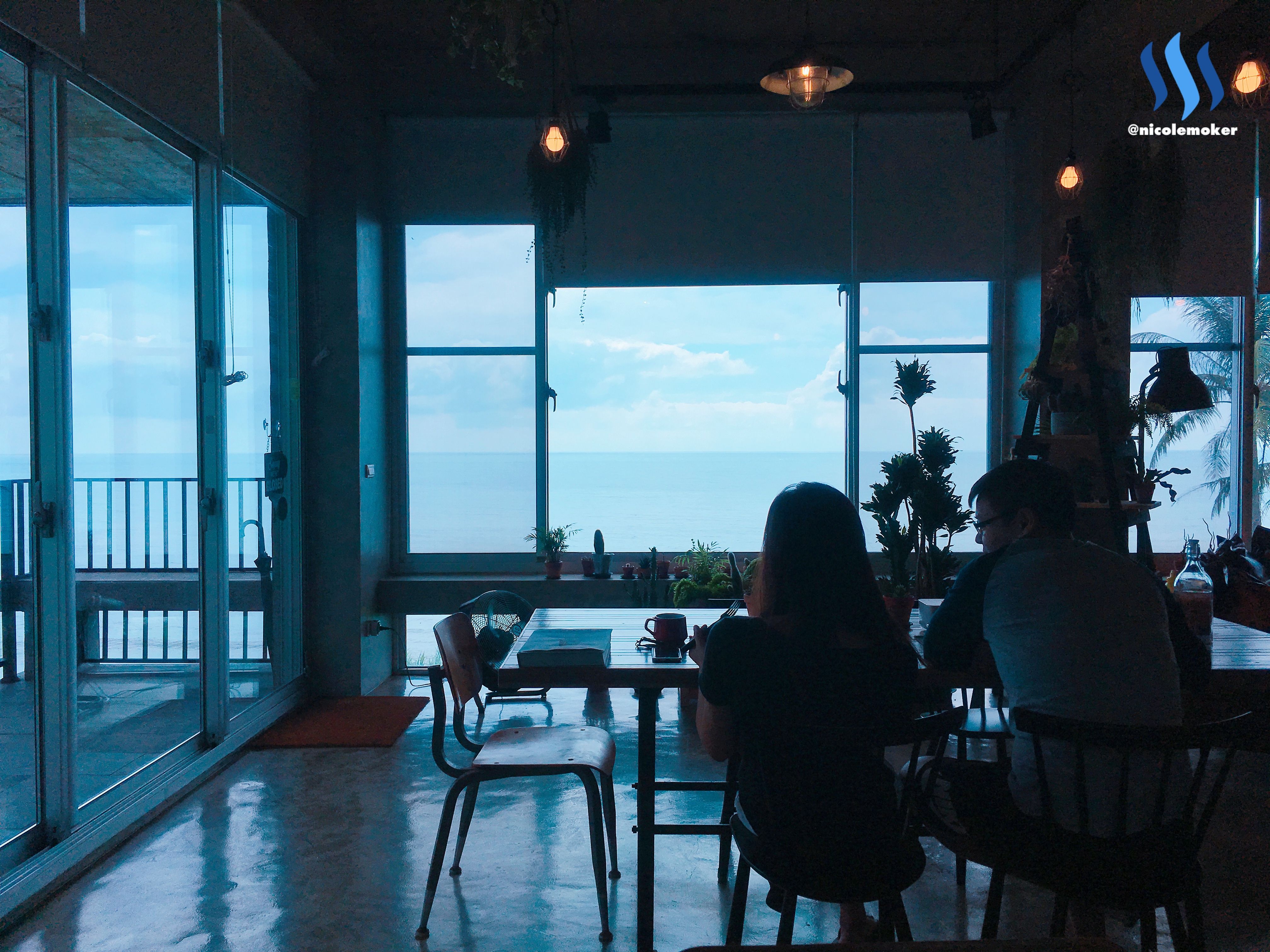 Cute couple having breakfast in front of the coastline.
可愛的情侶在海岸線前面吃早餐。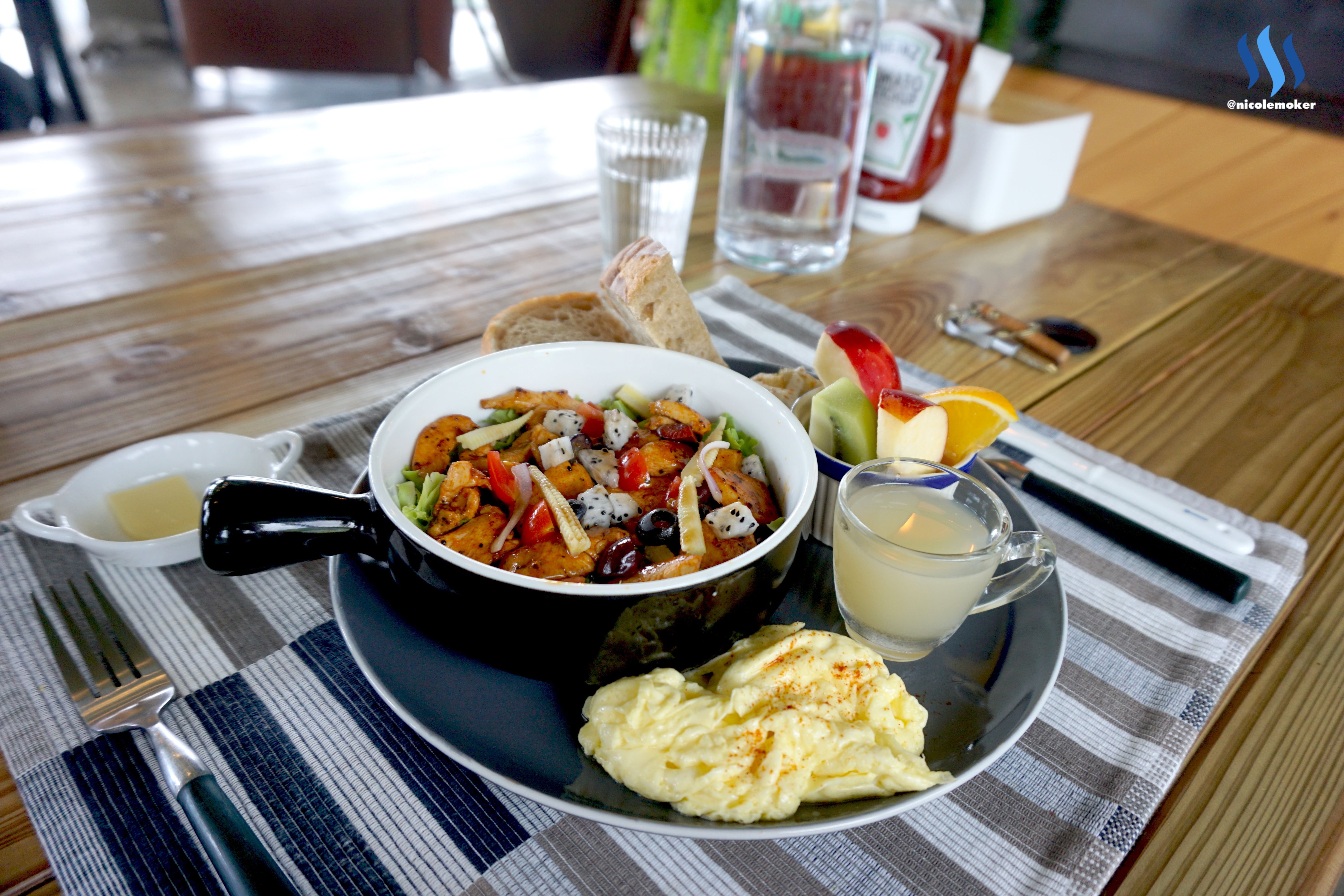 The breakfast is tasty and fresh, and served with a cup of smooth coffee. This brings me energy and delighted motivation for a new day.
早餐是美味和新鮮的,並配有一杯幼滑的咖啡。 這給我帶來了新一天的動力和愉快的心情。
Surfing | 衝浪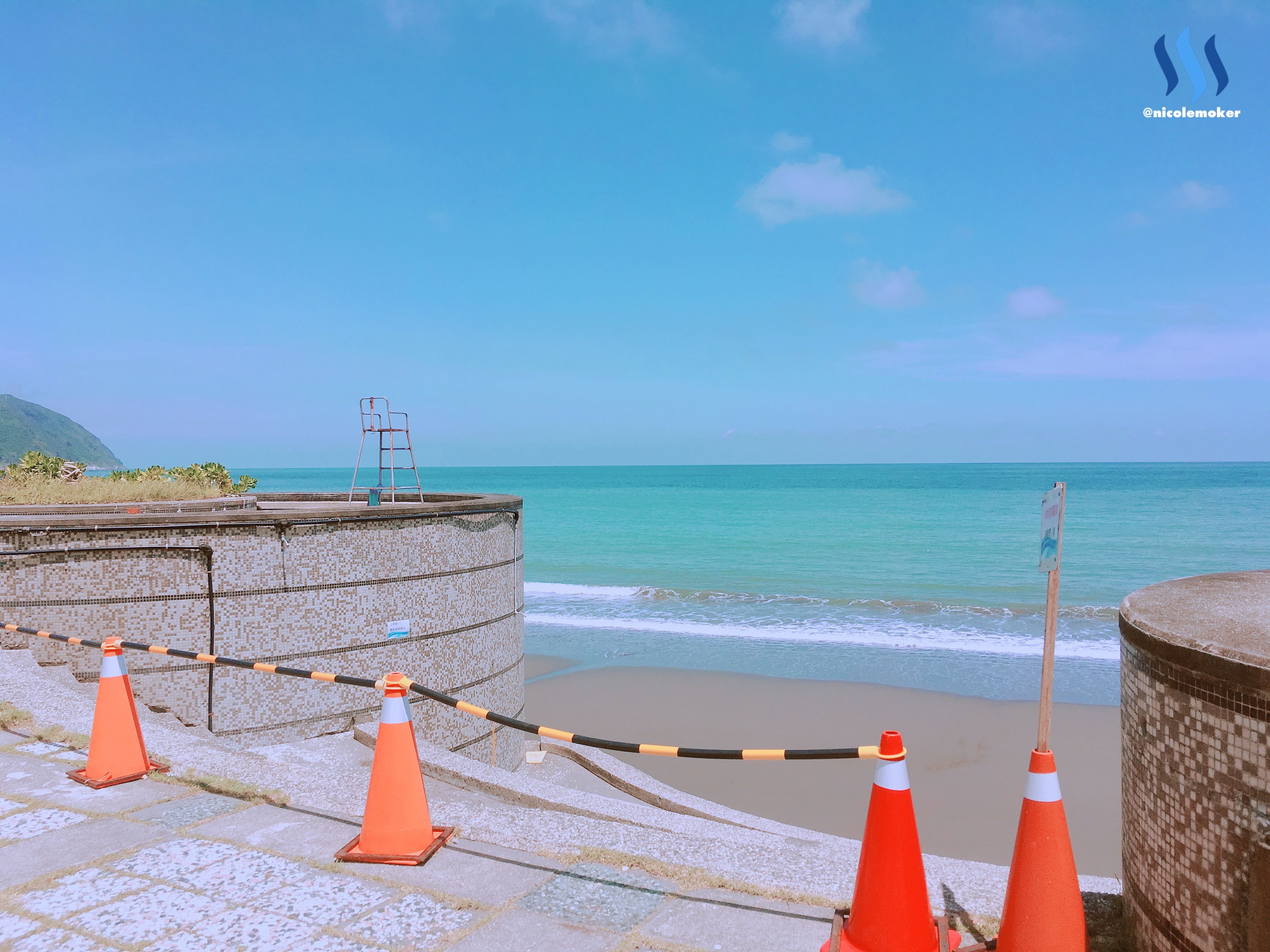 Jiqi Bay Surfing; unfortunately the bay was closed due to the red flag....
磯崎海水浴場; 本身打算去衝浪的,可惜掛紅旗關閉了。
---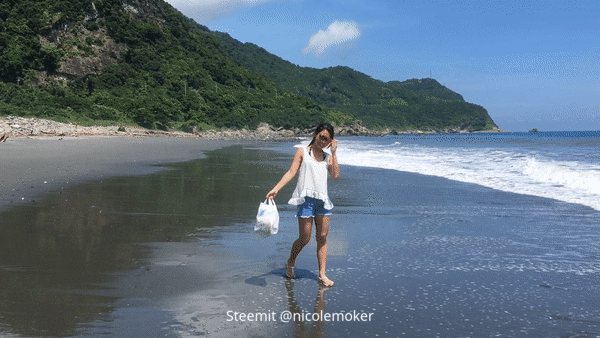 1 mins walk to the beach.
1分鐘到達海灘!

To conclude, Noosa had spent lots of detail on the design, different decorations and furniture are bought in worldwide, each room is unique and artistic. Apart from the interior design, Noosa also gets the amazing sea view. Noosa becomes my MUST-GO places in Hualien! ❤️
總括來說,Noosa 海岸行館的設計花了不少心思,主人在世界各地找尋適合房間的擺設和家具,打造獨一無二的主題房間。經過不同的設計和配搭,再選擇把旅館建立於無敵的海岸線前,在外在內都非常完美。Noosa已經成為我一定會再去的花蓮checkpoint! ❤️
---
Check out : Noosa Coast B&B / NOOSA海岸行館
Room per night :Starting from TW$7,800 / US$260 Per Night
每晚房價: 每晚由台幣$7,800/美元$260 起
!steemitworldmap 23.7155382 lat 121.5456273 long d3scr
---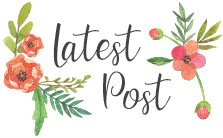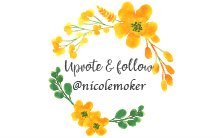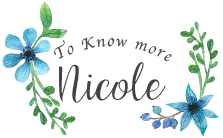 👆🏻Upvote & Follow Nicole! 👆🏻