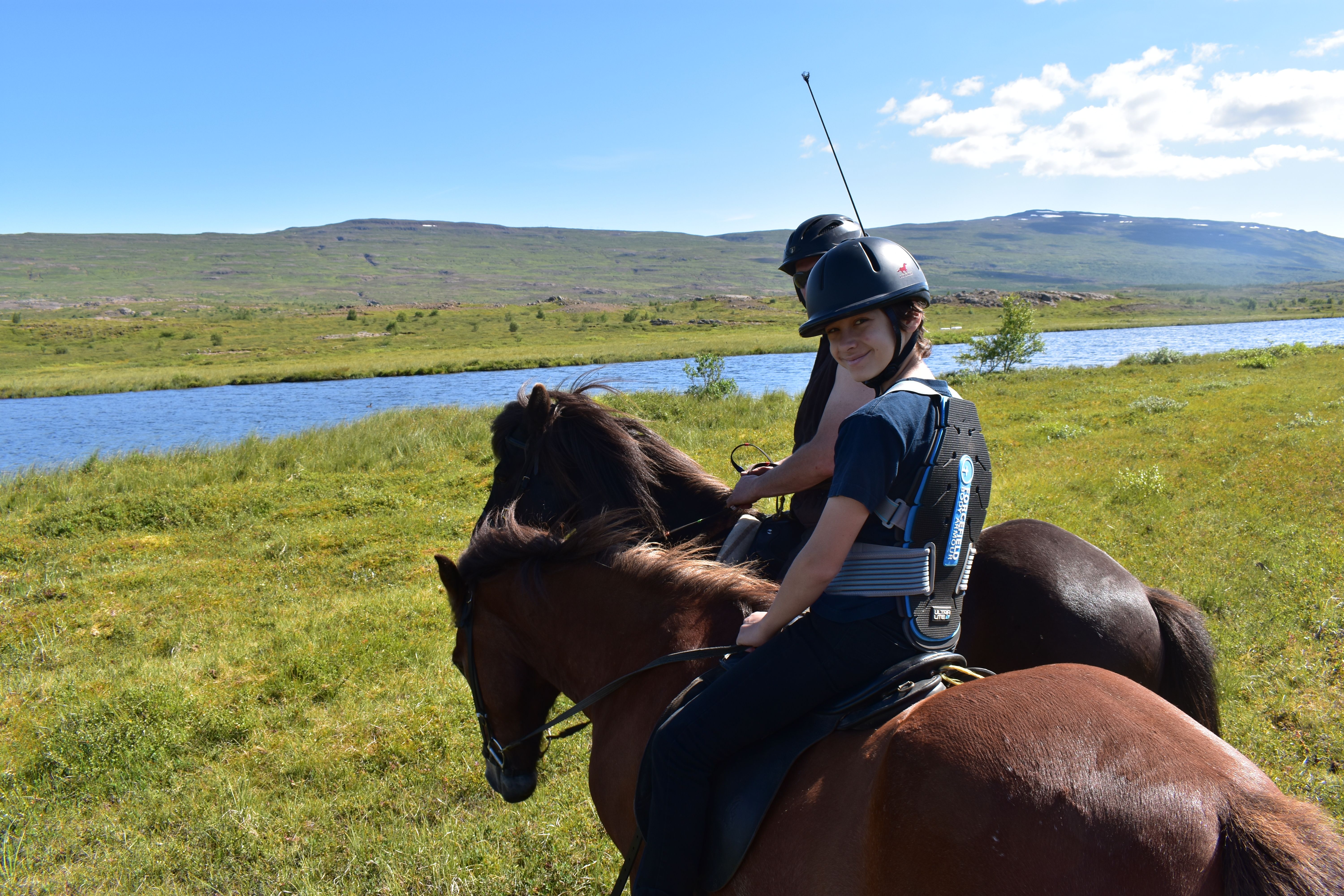 Iceland is famous for many things- waterfalls, glaciers, hot springs, the Blue Lagoon, Northern Lights, fish, and just for being cold. But they're also famous for their horses, which are much shorter and much smaller than other types of horses found in Europe and the Americas. They basically look like ponies their whole lives. No Icelandic horse has ever been taken out of the country, and no other horses are allowed to come in. So these horses are really old and pure, they have had Iceland to themselves for a long time.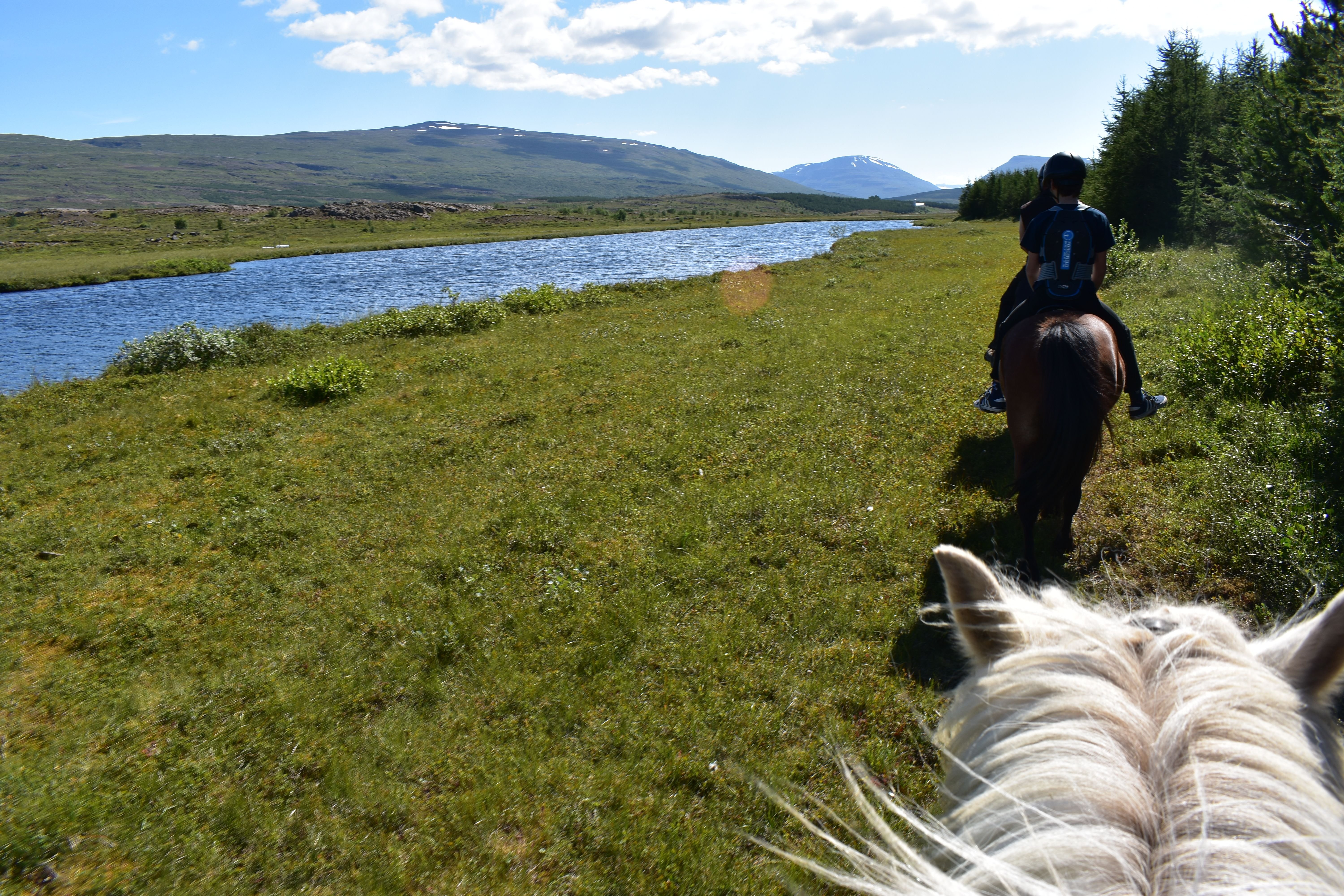 Icelandic horses are really easy to ride! Since they are so small, there is not much to worry about, and you can just watch Iceland role by. We were in Egilsstaðir, in north eastern Iceland, and at this small ranch a bit out of town. All around us was green and blue, with pristine rivers winding through the beautiful landscape. The weather was warm ad sunny, and according to many Icelanders we met, we were in the middle of Iceland's warmest week of weather in 5 years. Click here for a map of Iceland to see where Egilsstaðir is.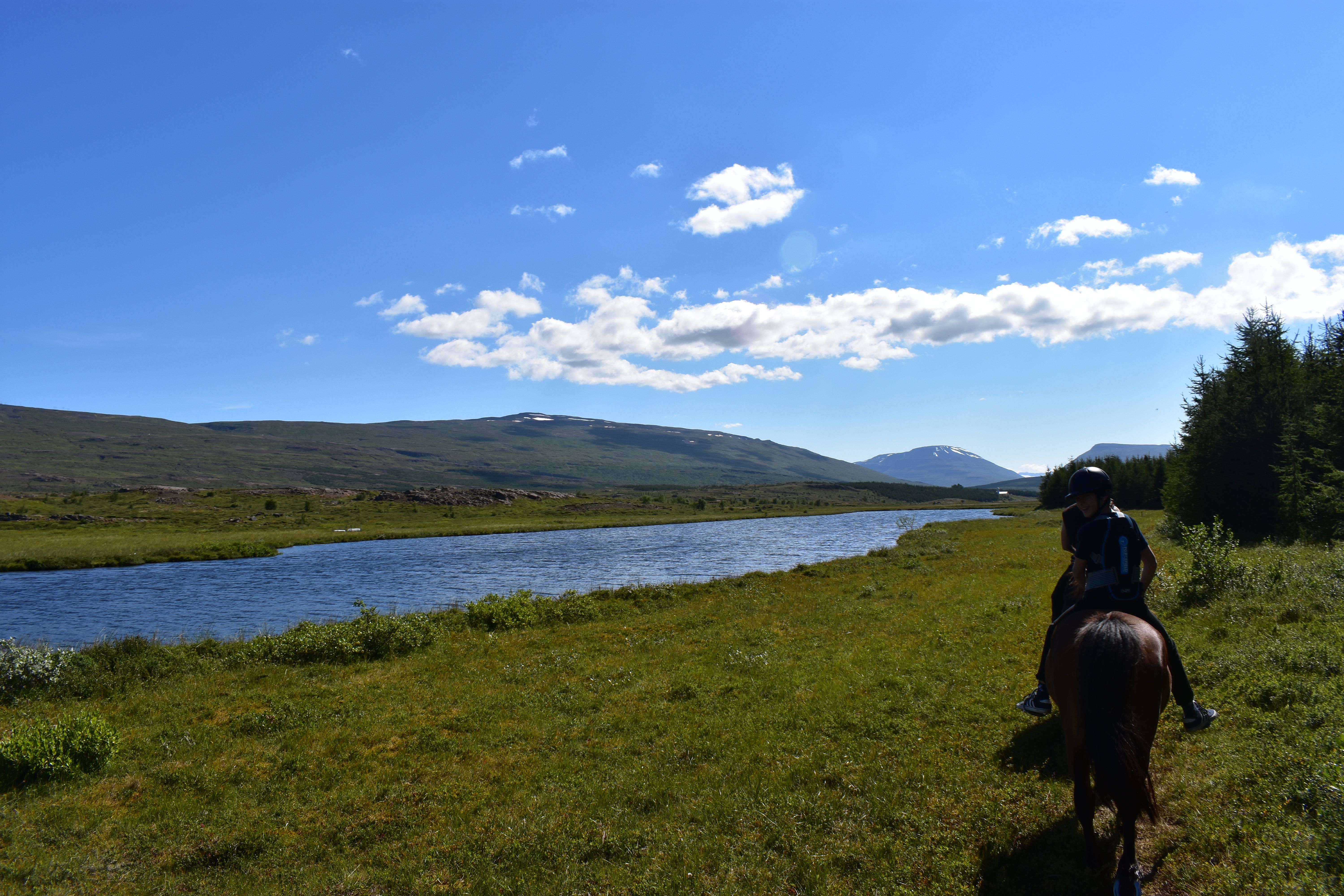 There was a surprising amount of trees along the trail; if I didn't know we were in Iceland, I would have guessed Colorado, Alaska, Montana, or some other place similar to those. We were riding through a mini forest of low lying evergreens, and I hadn't seen so many trees since arriving in Iceland a week earlier. It was such a beautiful thing to experience and I will always remember the beauty of nature we saw. The river we stopped at to let the horses take a drink ran clear and blue, it was cold and fresh; I was about to take a sip myself. The breeze was wonderful and the birds chirped happily because they were also so happy to be in Iceland! The horses galloped along through the grassy hills and all the while snow capped mountains stood in the distance.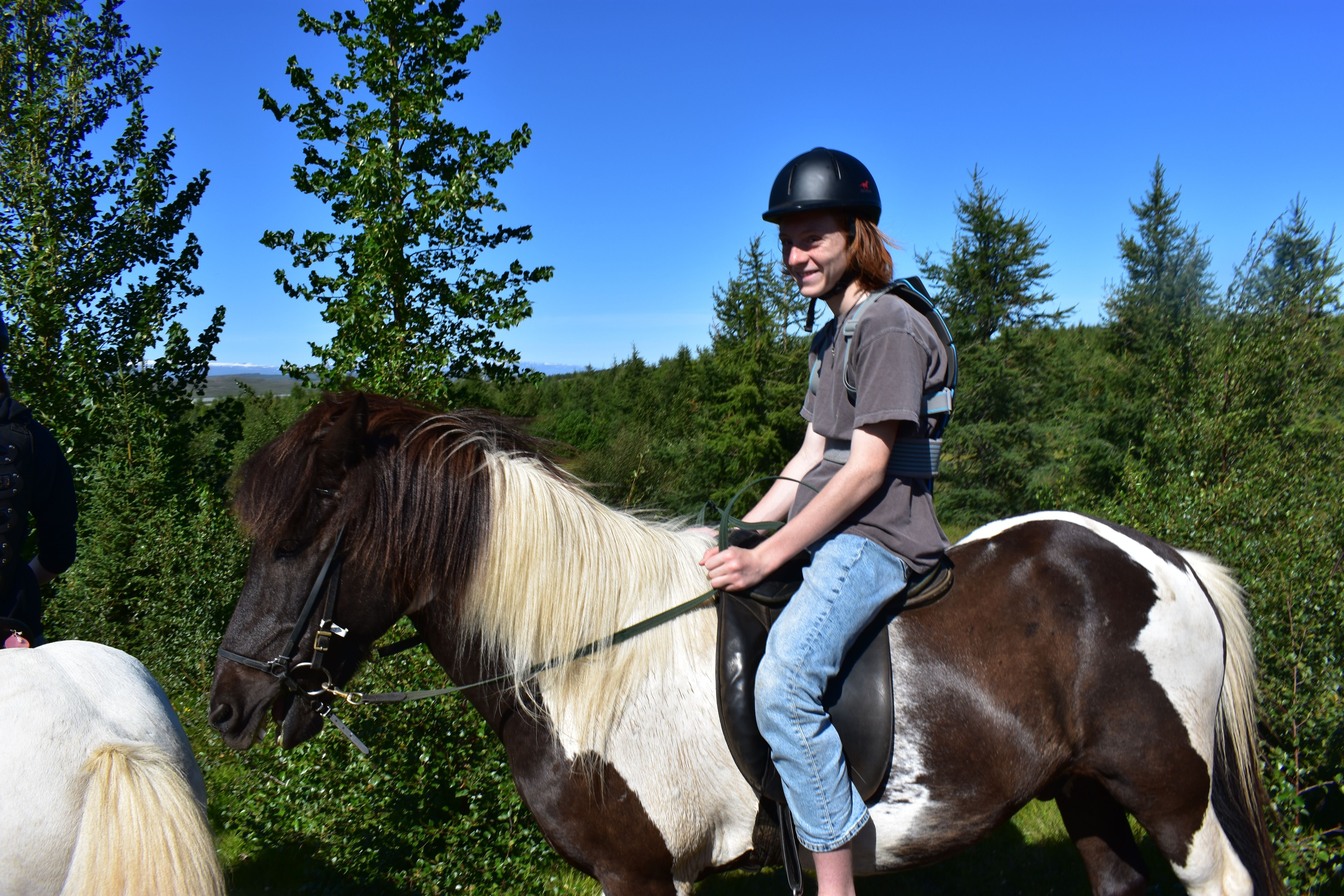 That's me above on my beautiful Icelandic horse! So if you are in Iceland or are planning to go, try to go horse back riding! You will not regret it! And if you're not in Iceland or not planning on going anytime soon, GO!
For more on Iceland, click here to see what it's like to walk on Icelandic glaciers!