This is a compilation of shots from trips I've made to Leavenworth Washington over the last few years.
All photos taken by me with a Nikon D3300 in 2016 with some Lightroom post processing except where noted.
I'll start with some images from the road on the drive to Leavenworth.
Click images for larger view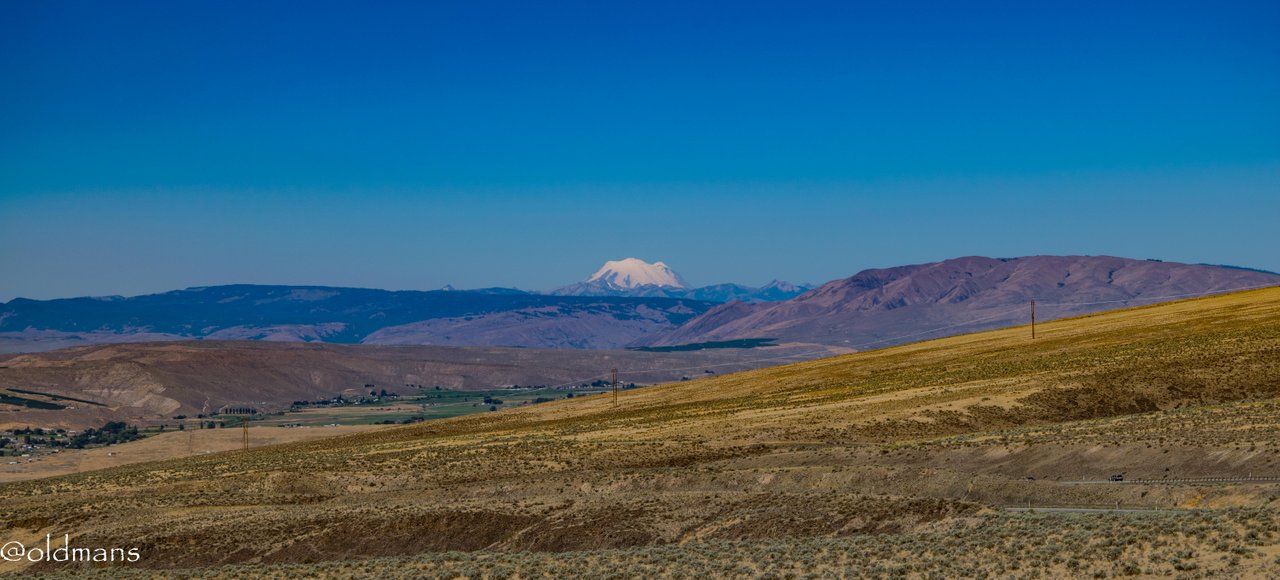 This is Mt Rainier from a rest area on Interstate 82 leaving Yakima WA.


Mt Adams from the same rest area with Yakima down below.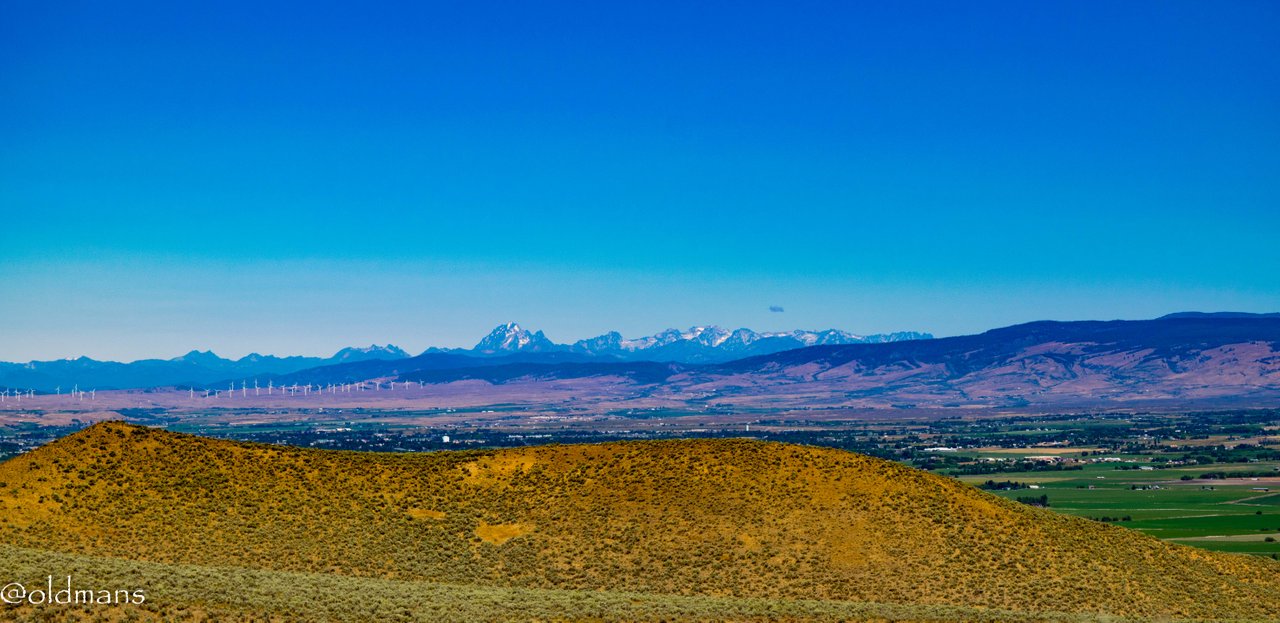 Coming down the mountains into Ellensburg and the junction with Interstate 90. The tallest peak in the distance is Mt Stuart and the mountains to the right are near my destination of Leavenworth.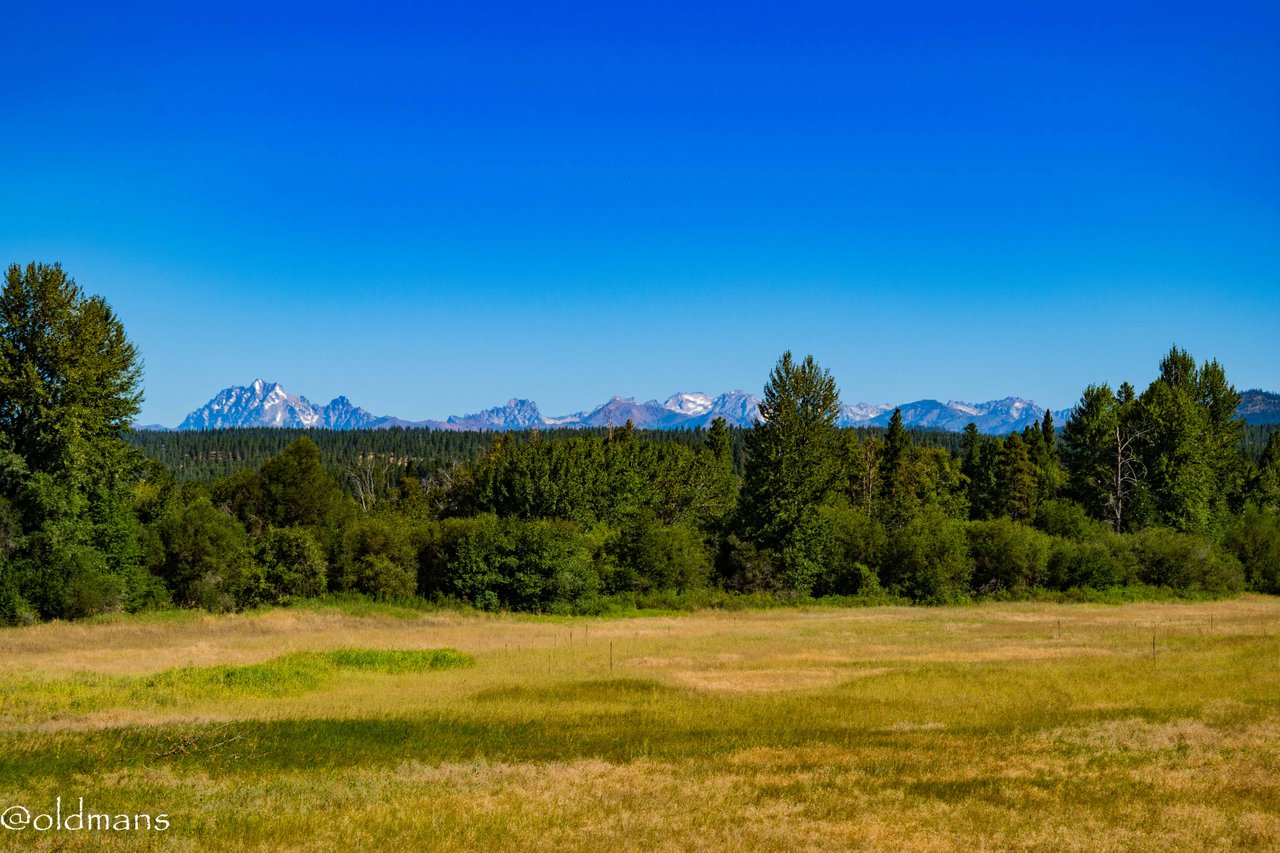 Another shot of Mt Stuart on the left as we continue to get closer.
The next shots are of a sunrise in Leavenworth.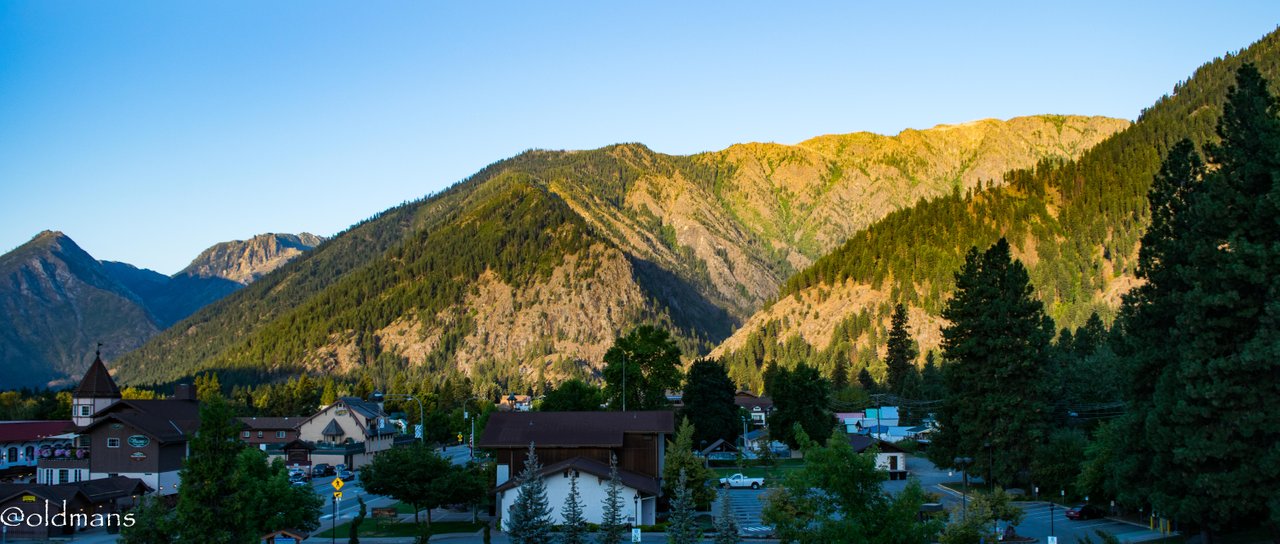 Here is a view of the town and some of the surrounding mountains taken from the Bavarian Lodge where we stayed on this trip. The gap in the mountains on the center right is the entrance to lower Tumwater Canyon where The Wenatchee River flows. HWY 2 heads north and west up the canyon toward the Seattle area.
In the center of the image is Icicle Ridge. I will share some photos of a little hike to the top towards the end of this post. :)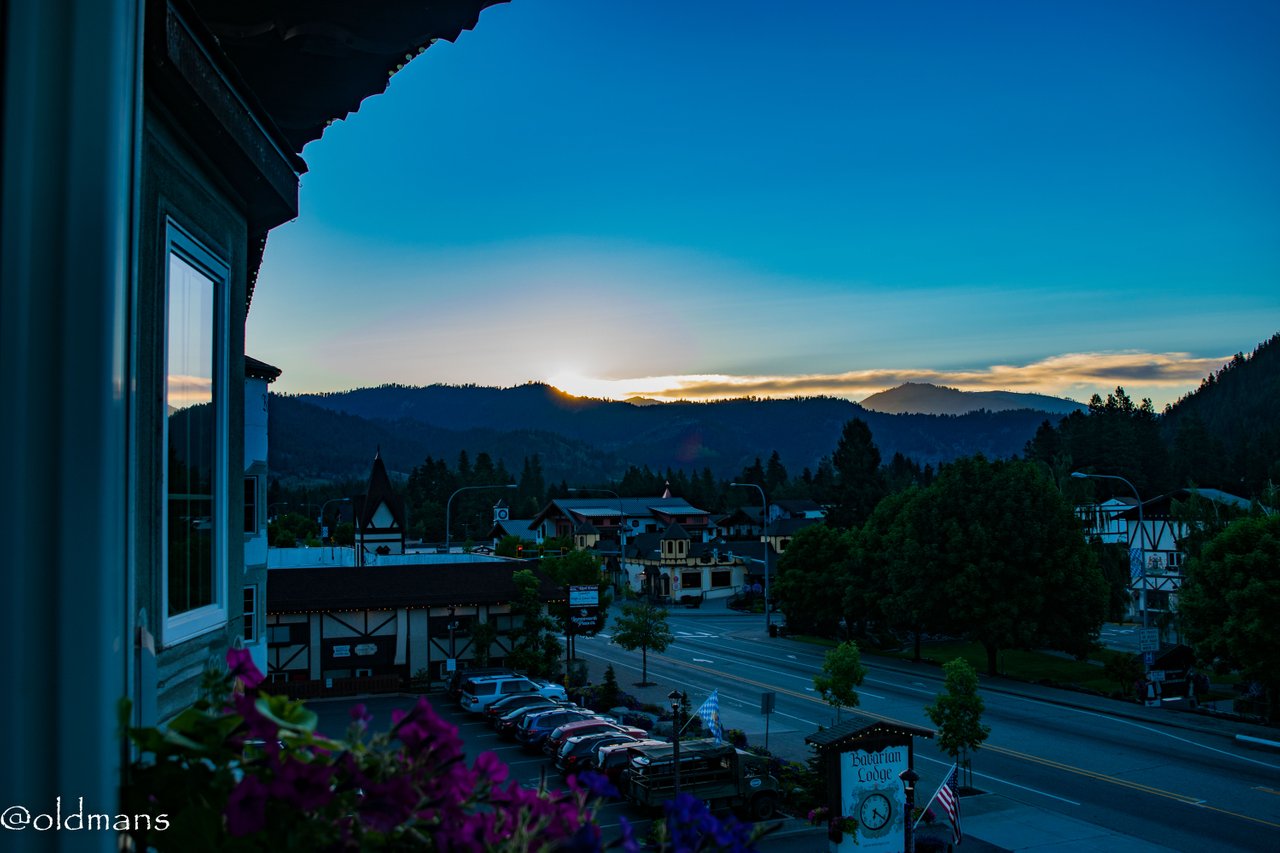 Sunrise from the room.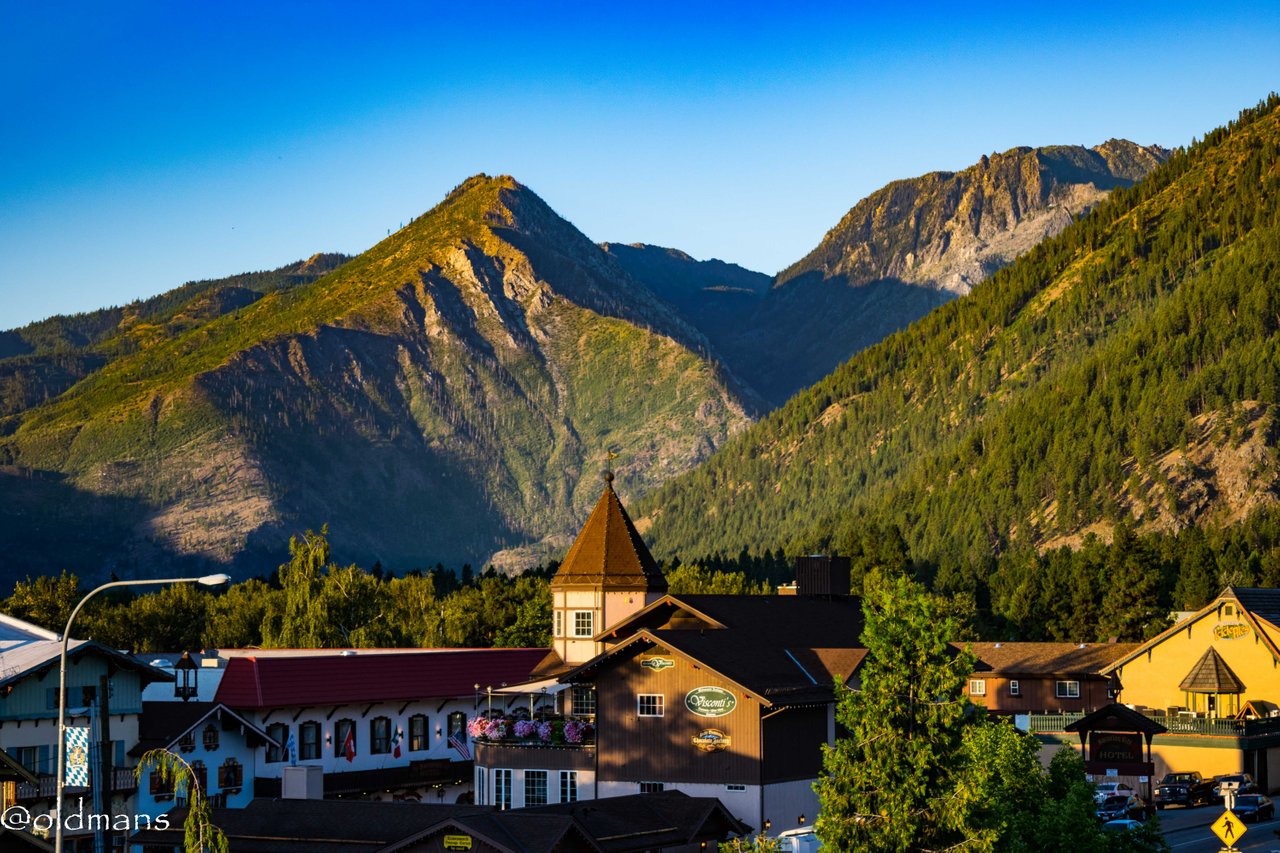 Some of the Bavarian style of the town with the opening to the Icicle River Canyon behind.
These next shots were taken in 2015 with a Samsung Galaxy S5 Active with some Lightroom post processing.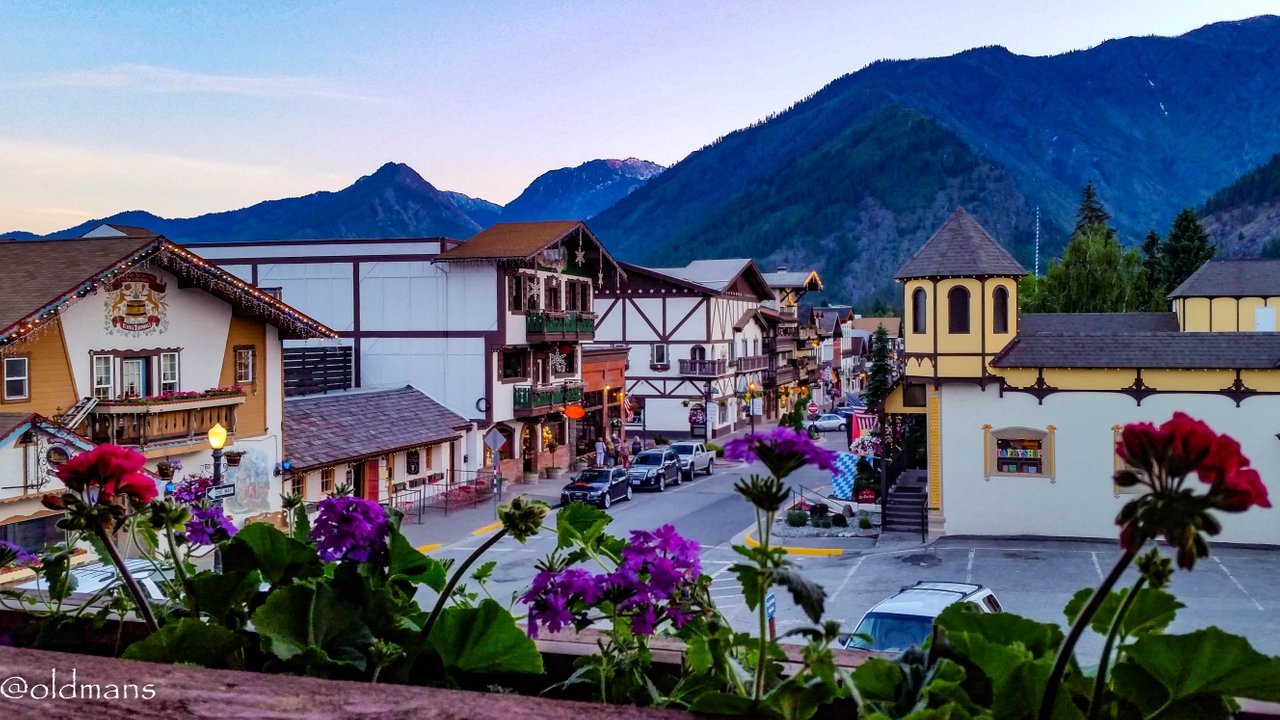 A view of the town and mountains near sunset from our dinner table. A beautiful Bavarian setting in the Washington Alps. :)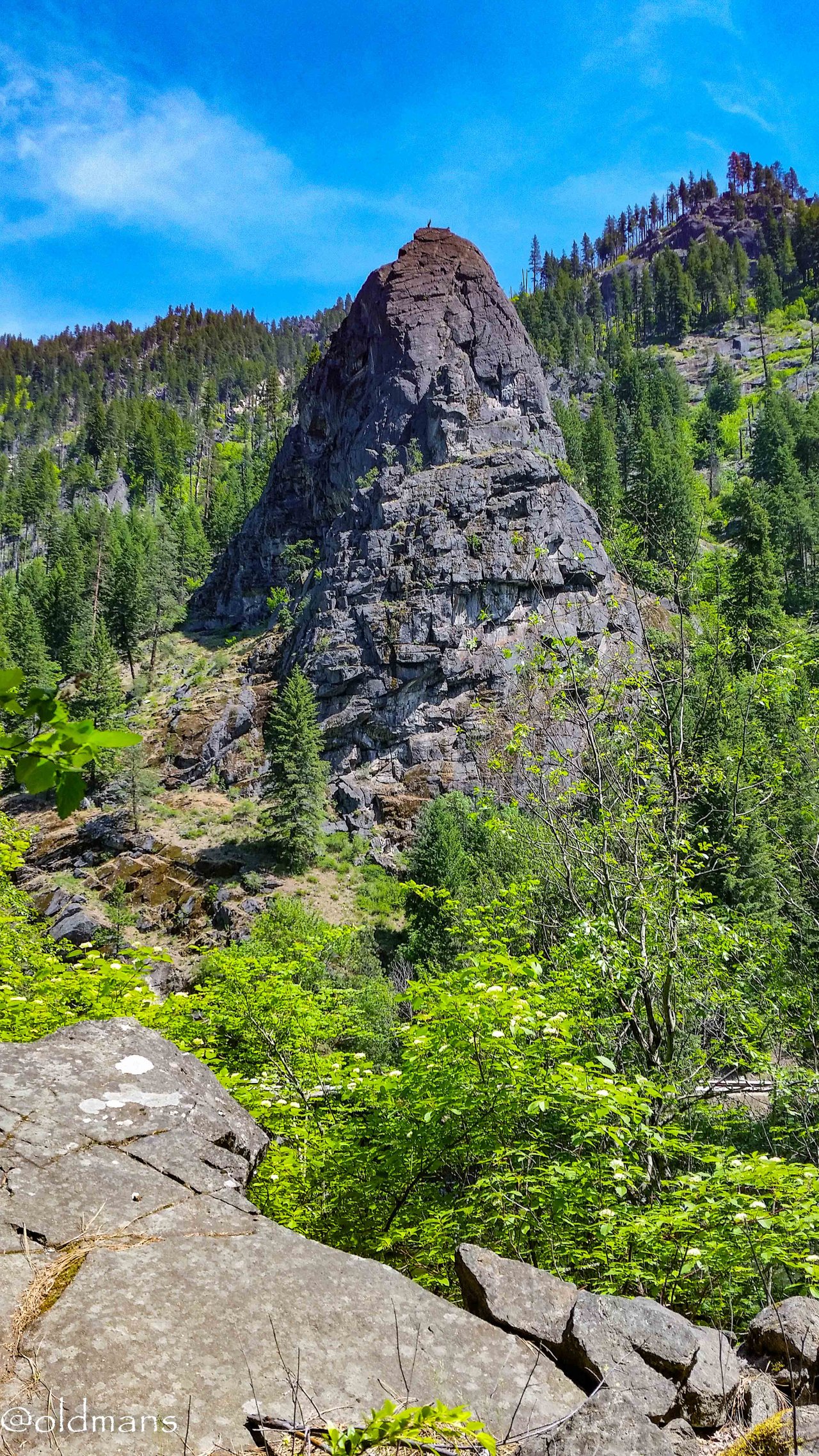 A monolith on a hike in Tumwater Canyon alongside the Wenatchee River.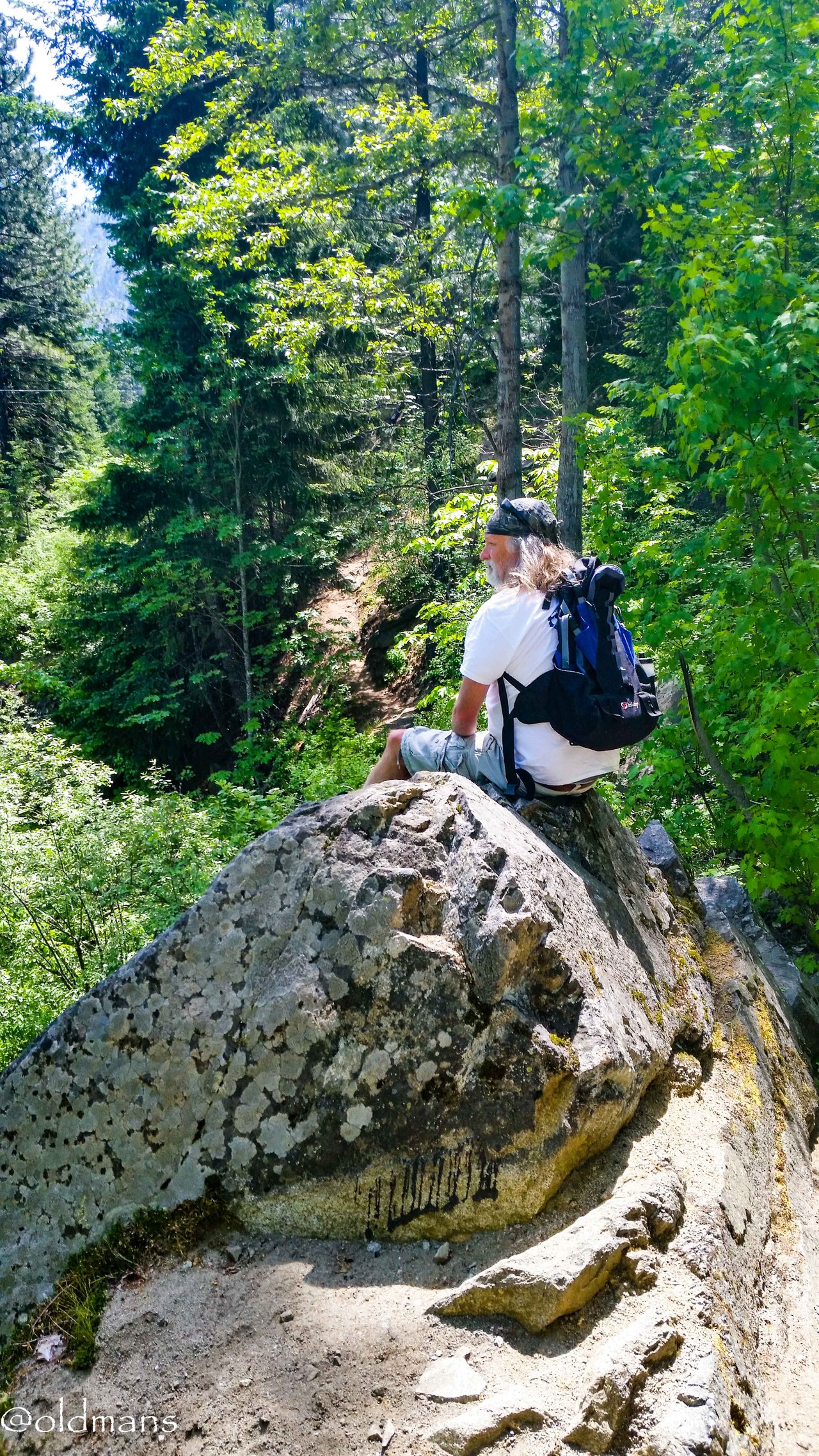 Me, sitting on a rock contemplating life. :) Taken by my girlfriend.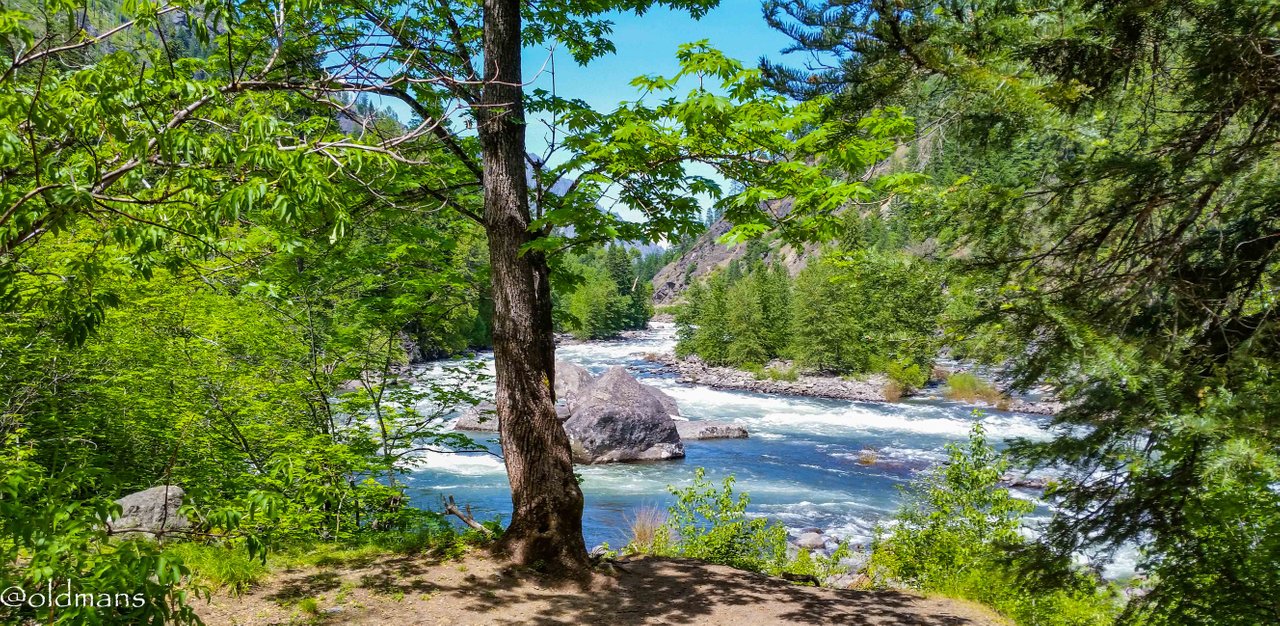 The Wenatchee River flowing toward Leavenworth.
Shots from fall of 2010 taken with a Fuji Finepix A210 except where noted.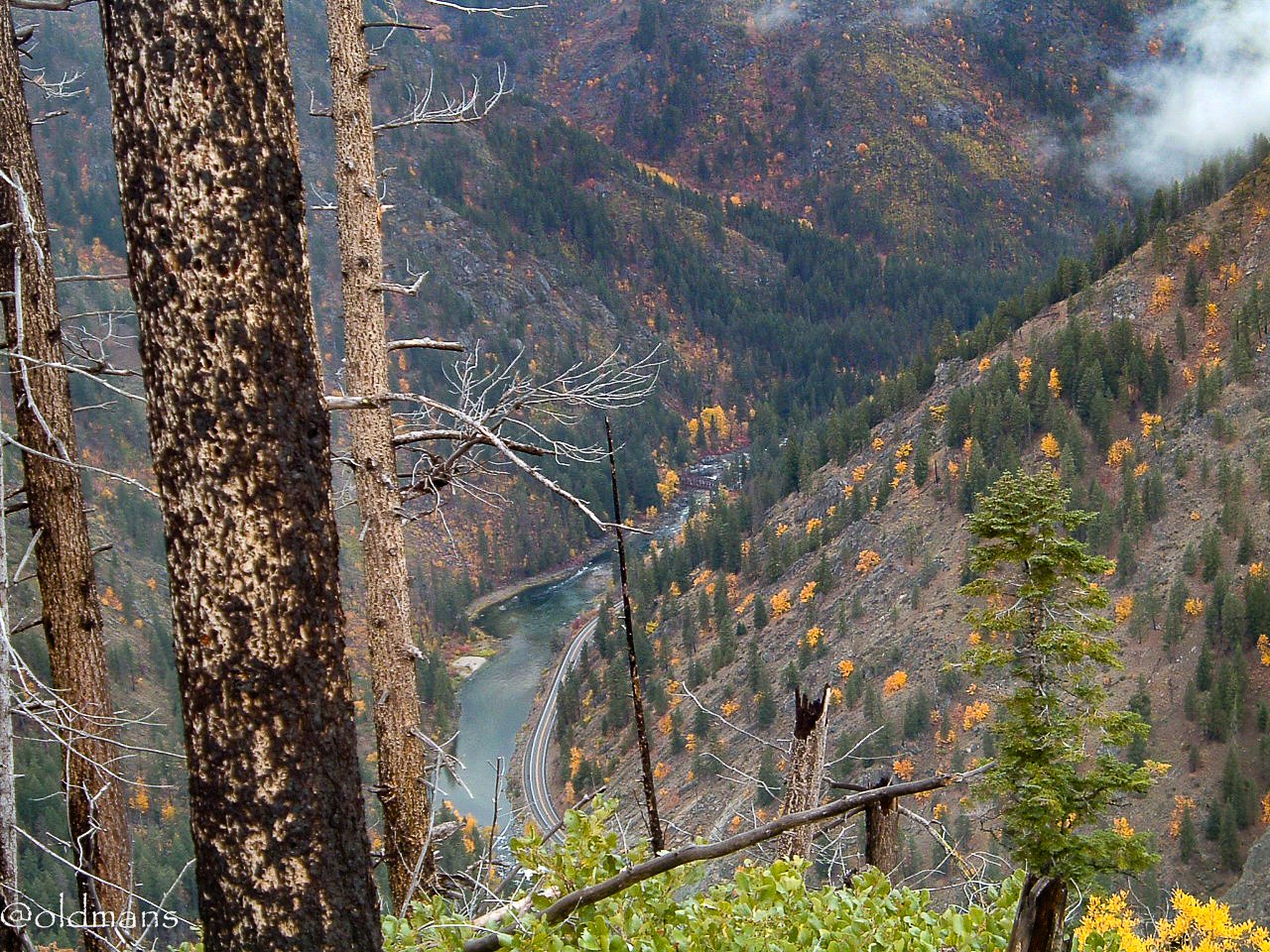 Tumwater Canyon and the Wenatchee River from the top of Icicle Ridge. Many a switchback was traversed to reach this destination. :)
If you look closely in the center of the picture you can see the old red bridge we crossed on the previous hike photos.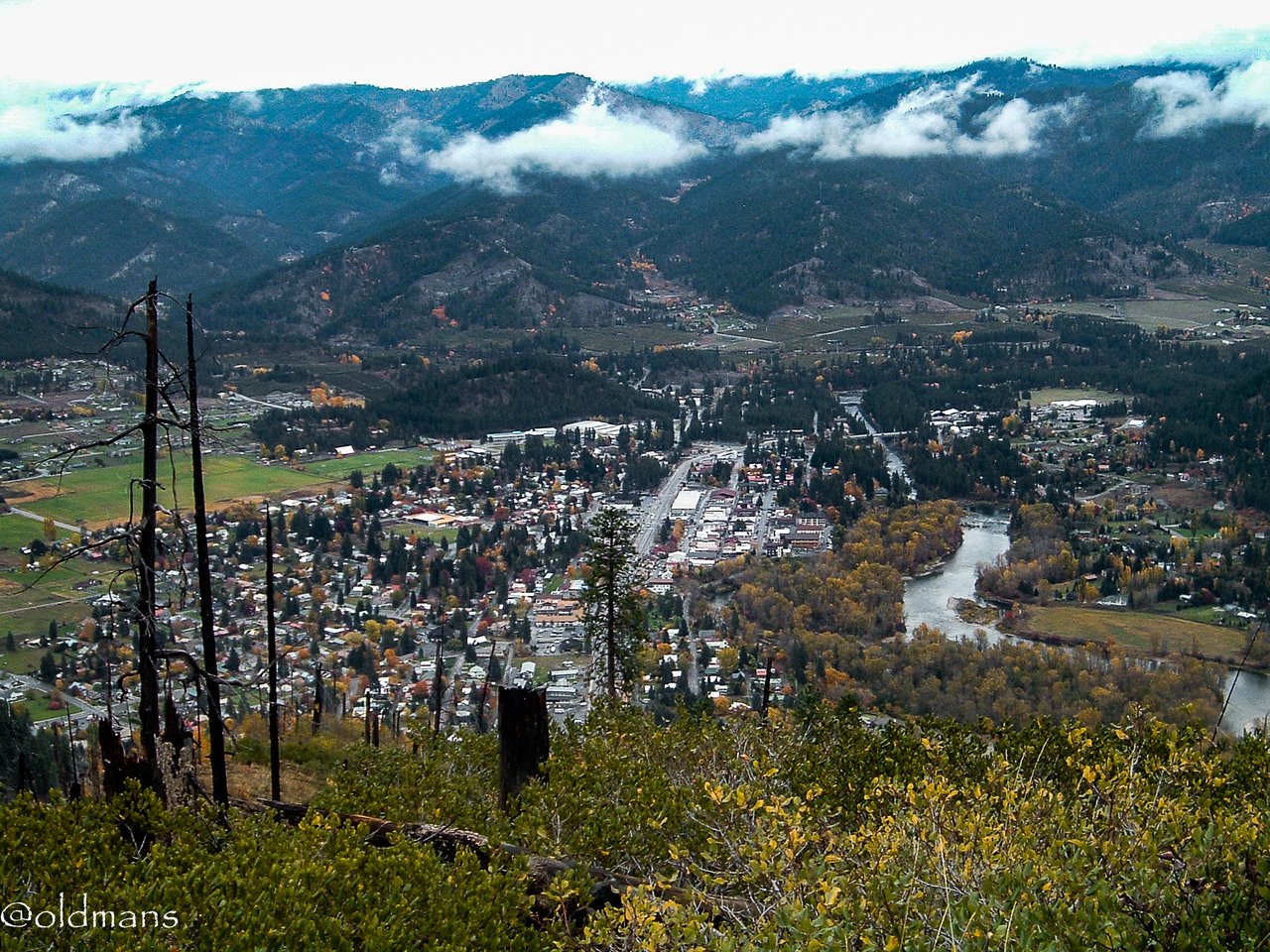 The town of Leavenworth below Icicle Ridge.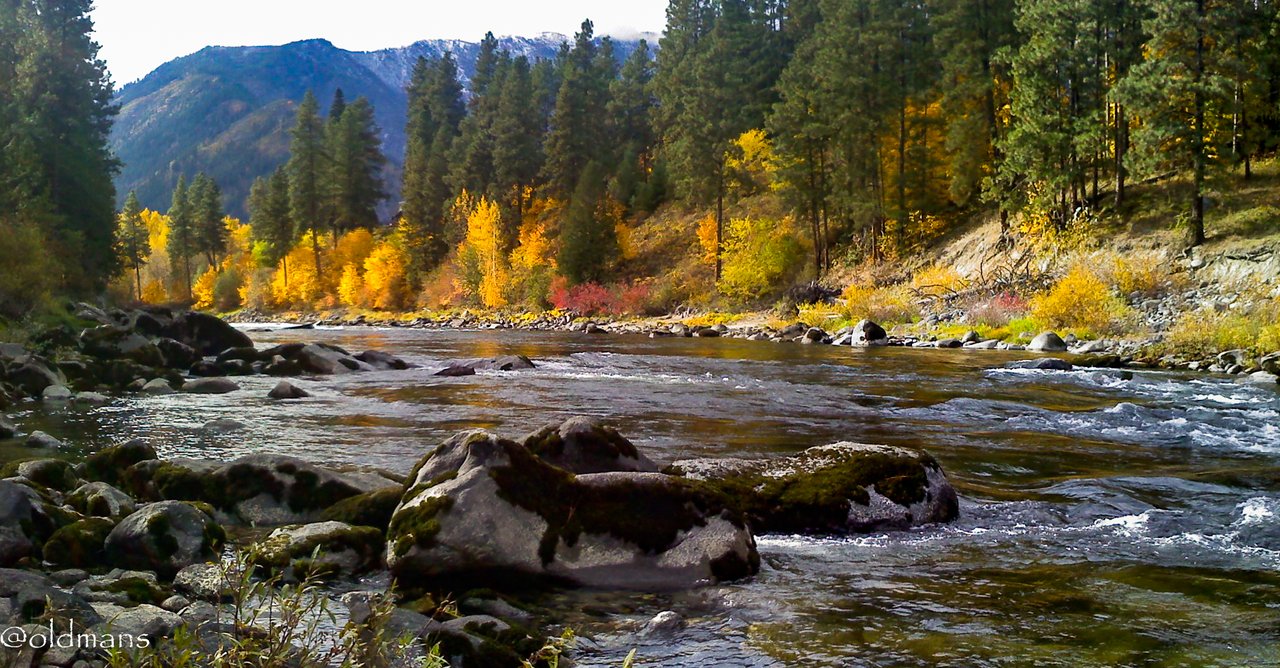 And finally a shot of the fall colors on the Wenatchee down below the cabin we stayed in on this trip.
This is actually a little pano stitched together in Lightroom from an image taken with an ancient LG VX11000 cell phone I had at the time. Not too bad considering the tech. ;)
Click images for larger view
Thanks for looking and enjoy your day!