I do not even know how long ago my last update was. I am sure by this point everyone's life and routine is a little out of sorts in one way or another. Wrapping up the Sonora trip post has been nagging at the back of my mind for weeks and I am finally going to try to do it now. Quick disclaimer: I am pretty tired and will probably take a nap after this, so my apologies if this entry reads a little dull or is laden with typos.
I don't even remember exactly where I left off, but I think it was somewhere around deciding to spend the night in a cute historic hotel rather than the cabin.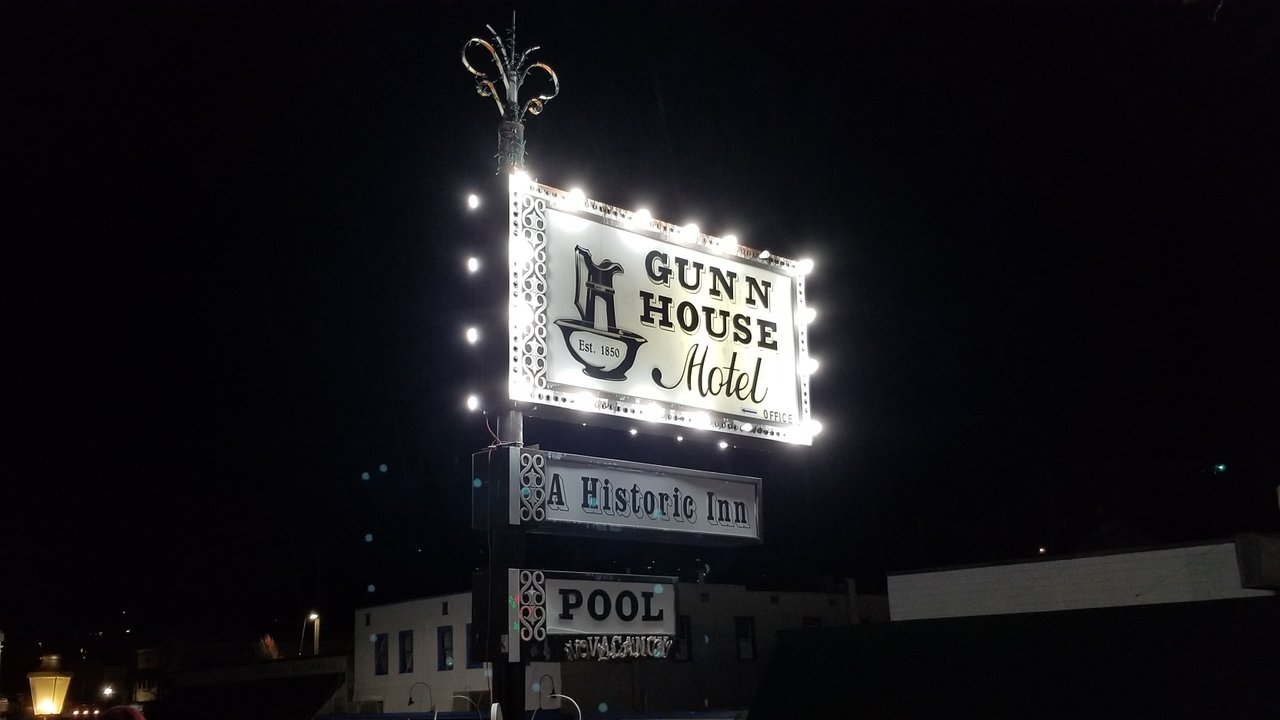 The hotel is called the Gunn House Hotel and it was established in 1850. The room we booked had antique furniture and rose printed carpeting which I adored.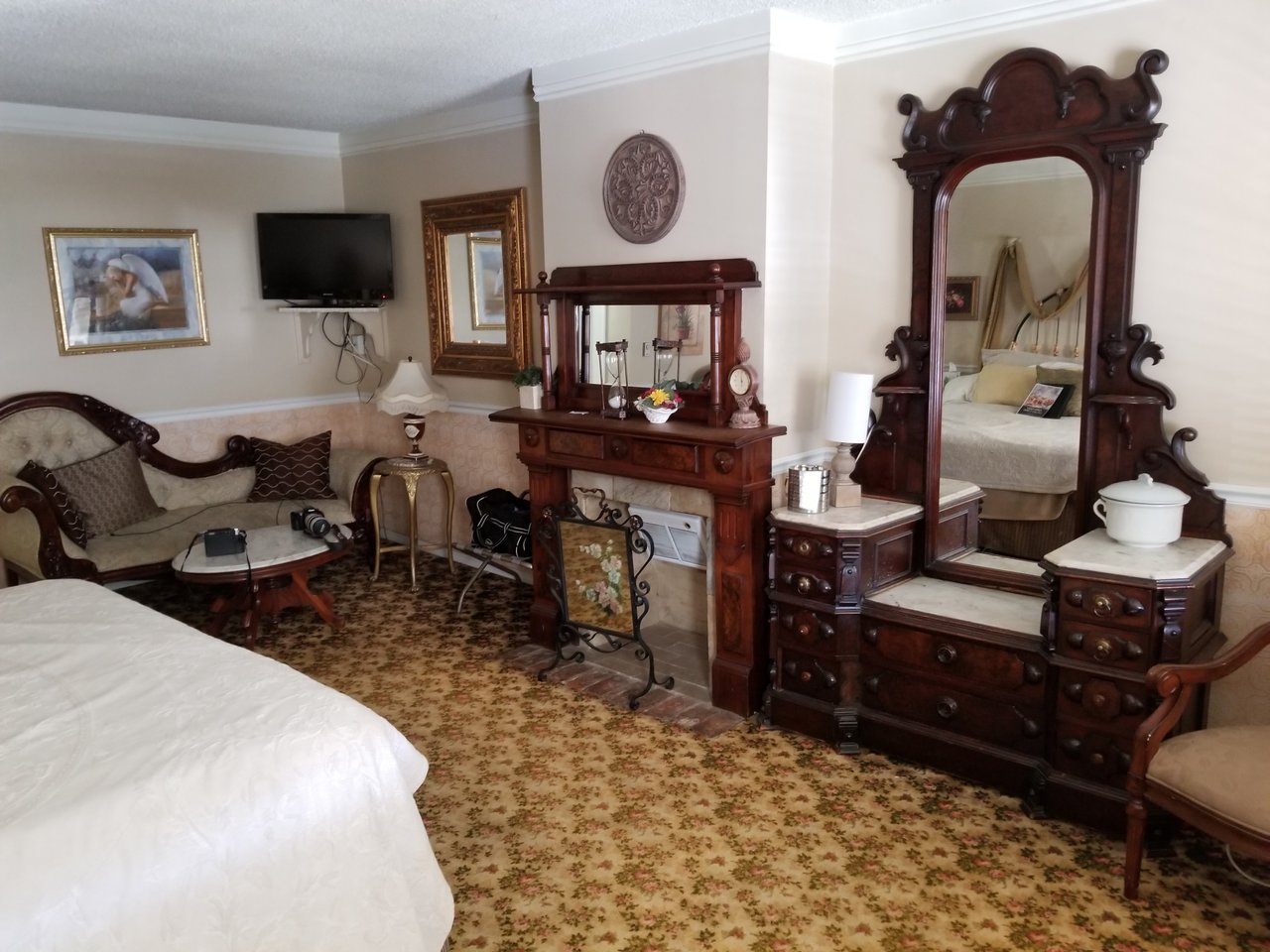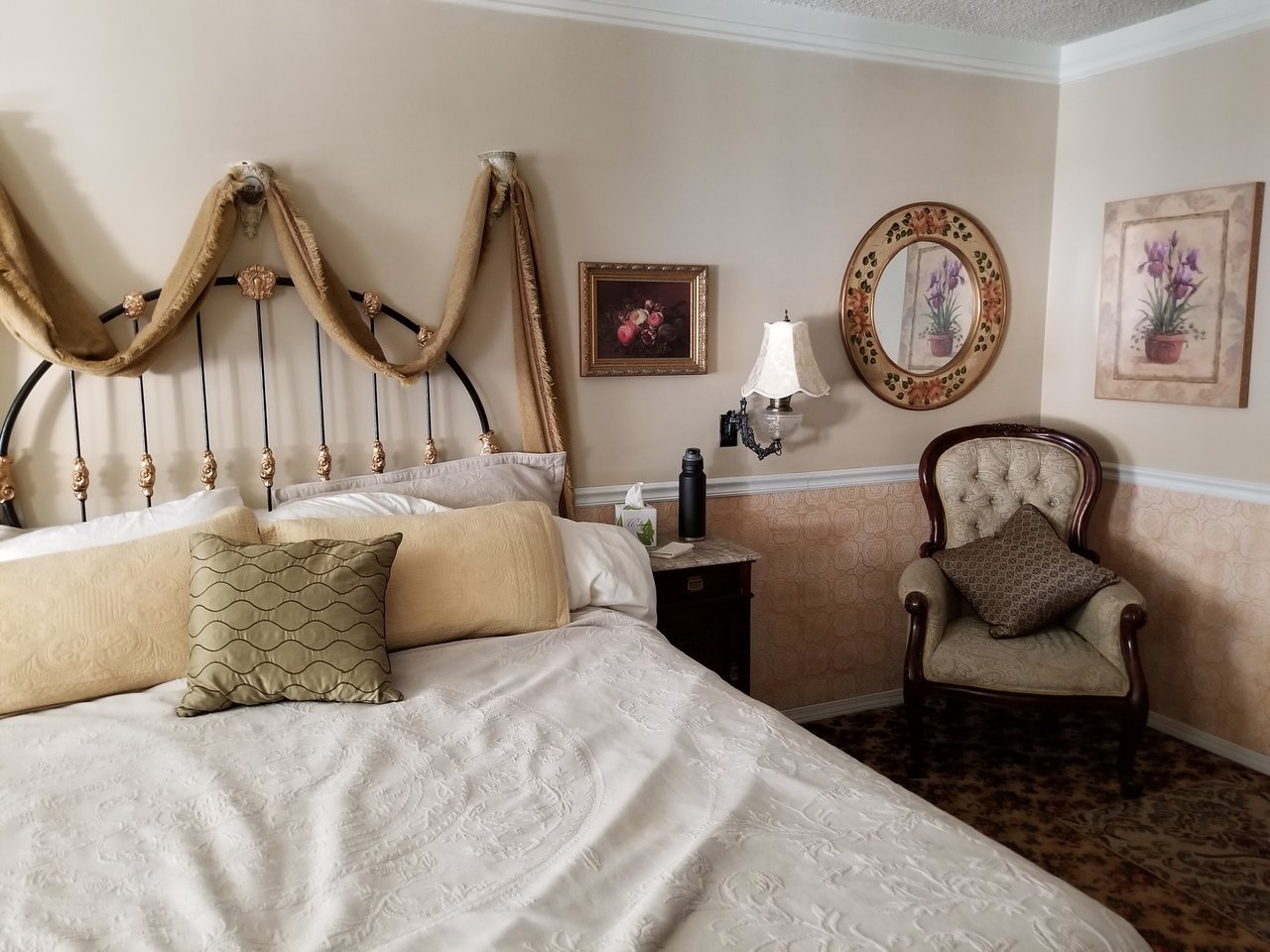 After checking-in we walked to a restaurant downtown to get some dinner since we only had snacks with us. The night ended with us watching one of the newer David Attenborough documentaries that was showing on the BBC channel.
The weather was really nice when we woke-up the next morning and we got some breakfast provided by the motel.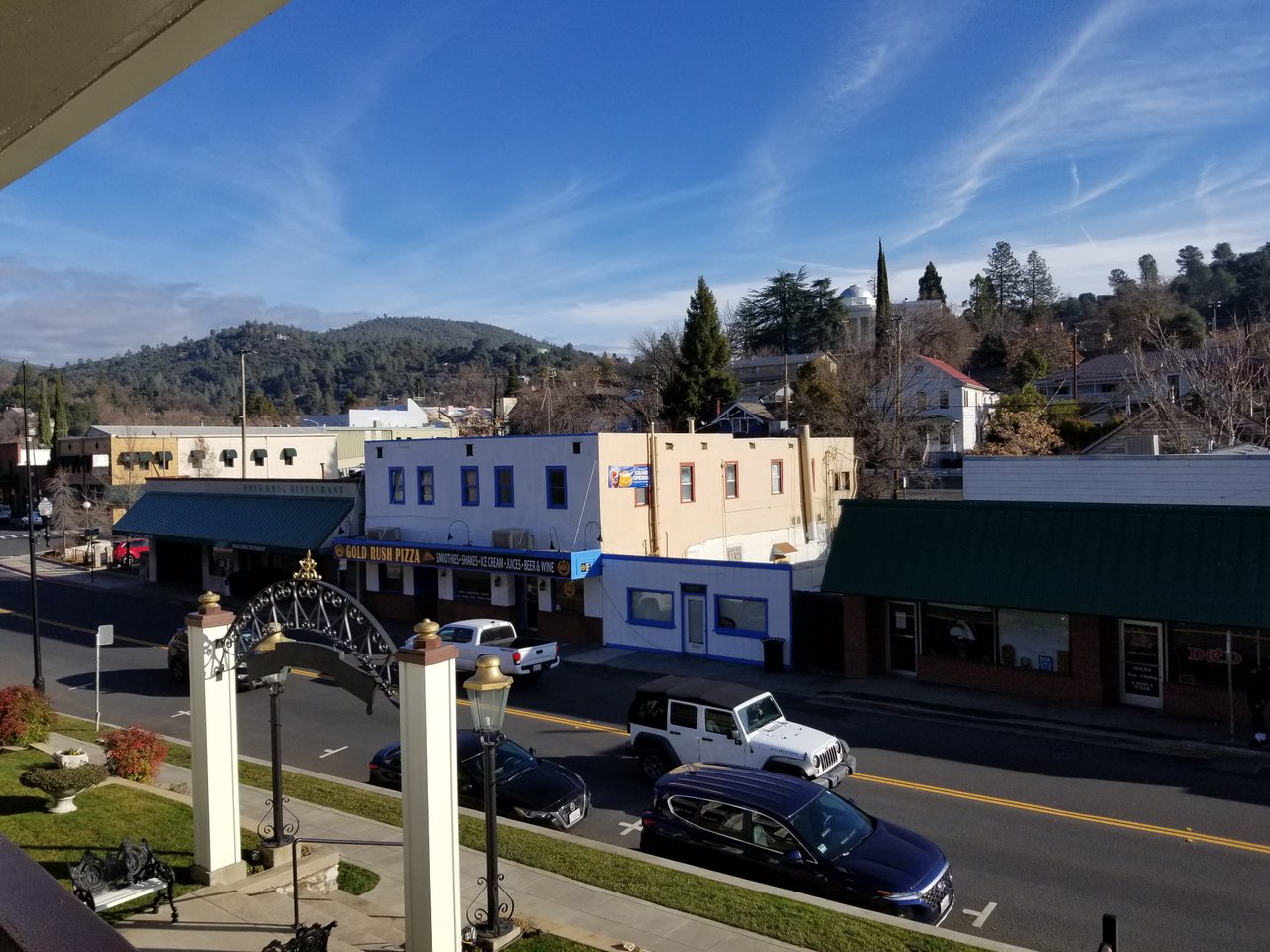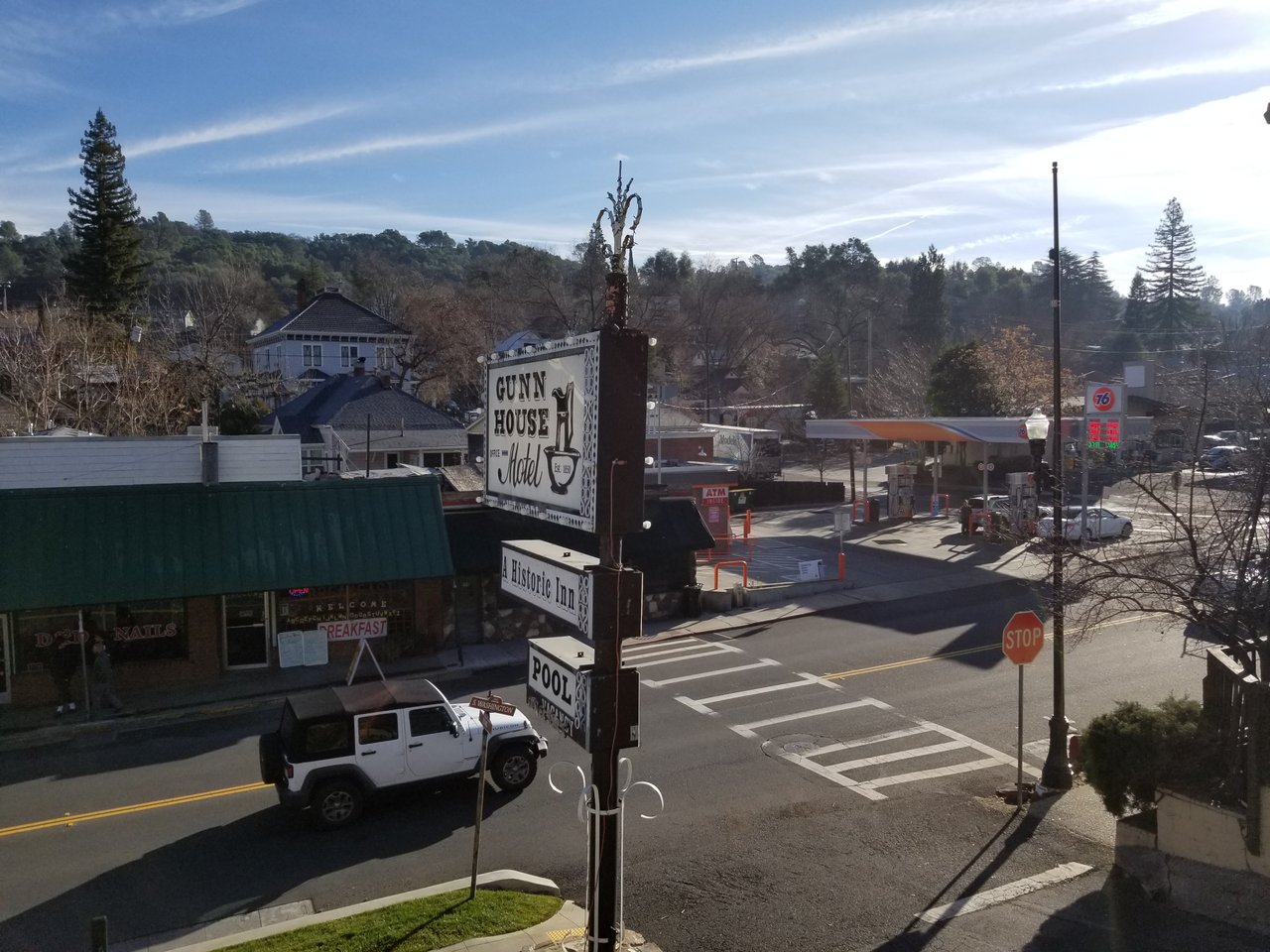 The parlor area of the hotel is really cute, too.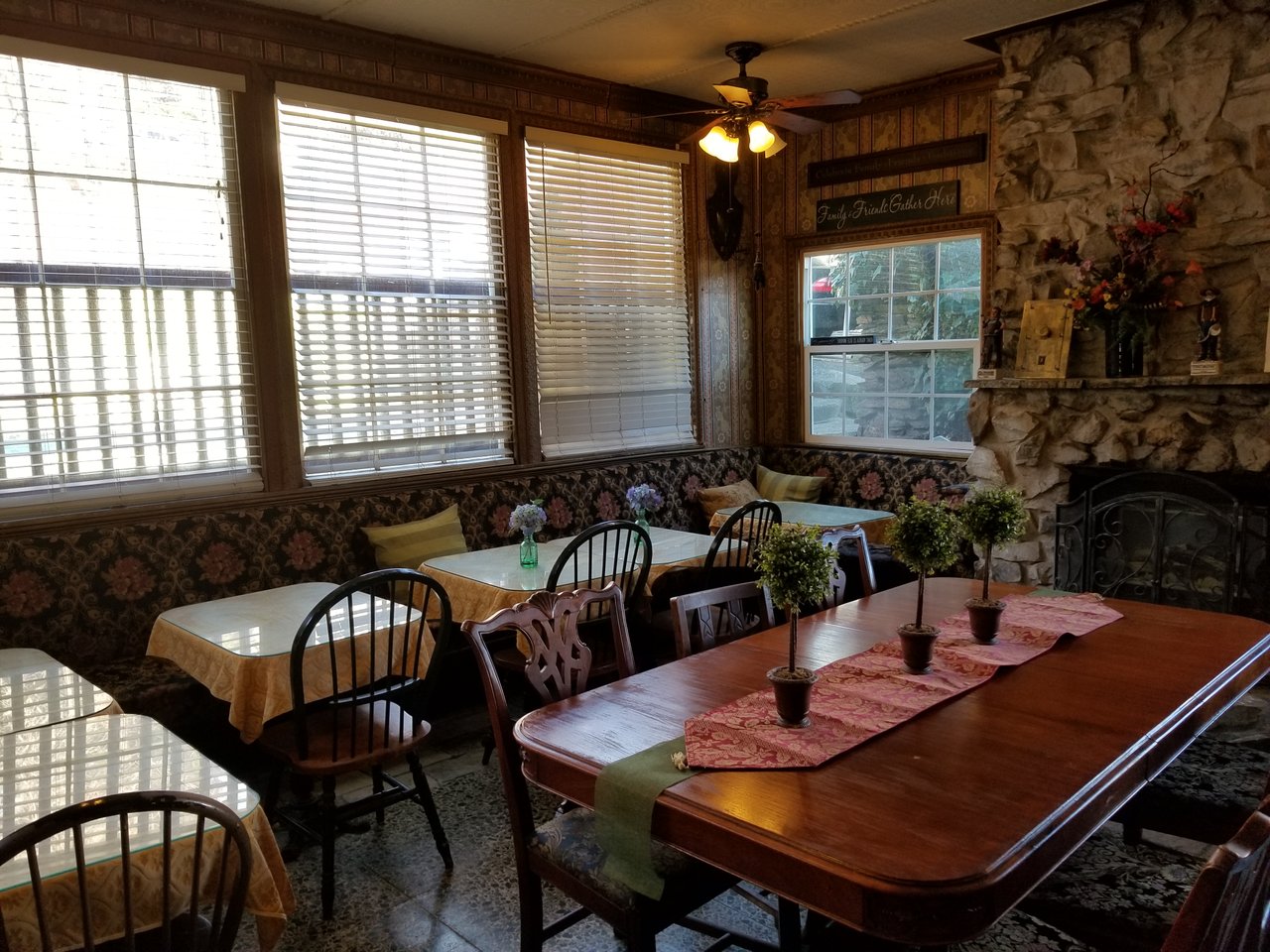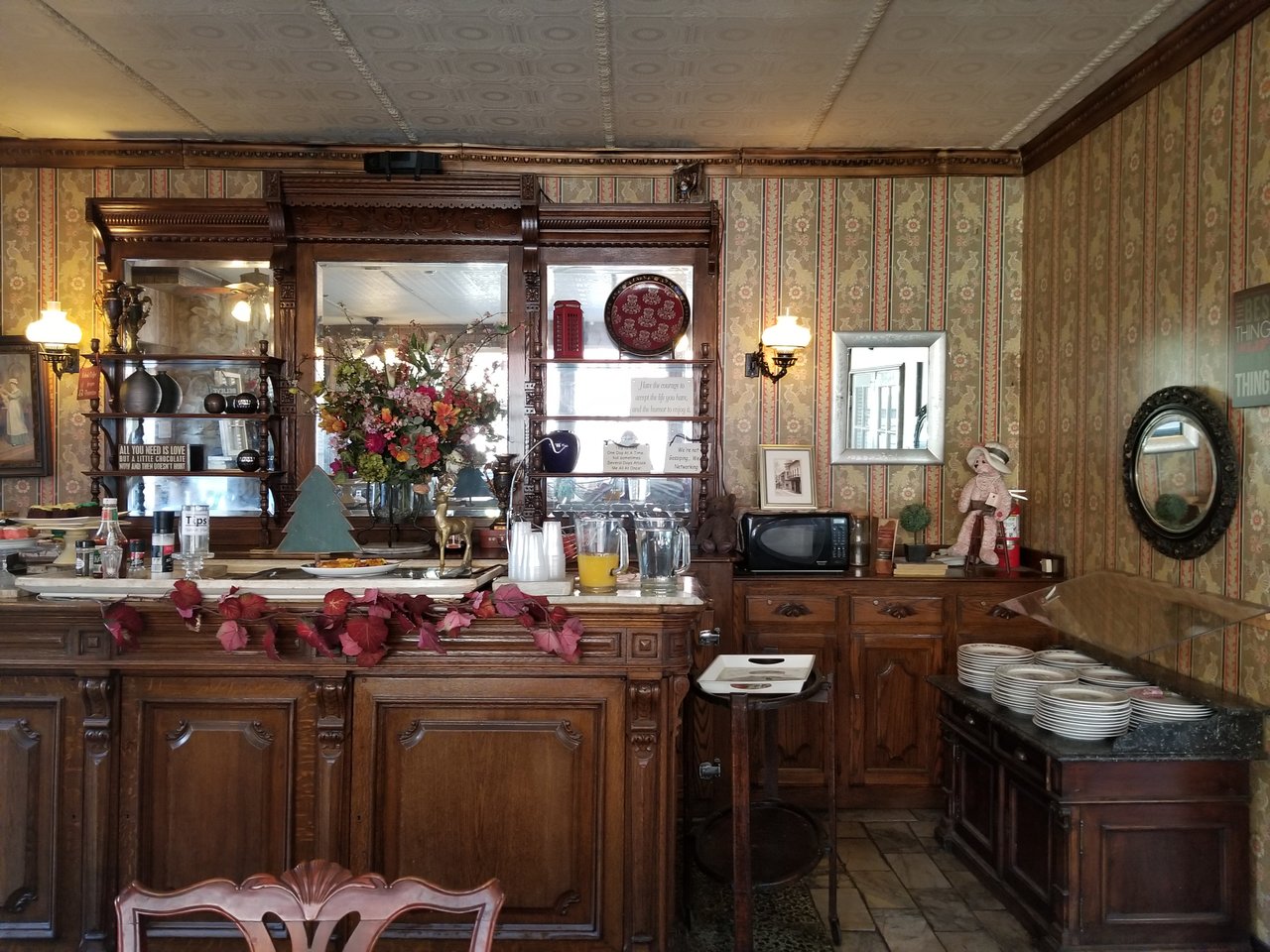 We packed-up and checked-out after breakfast and headed for a local trail in town called Dragoon Gultch.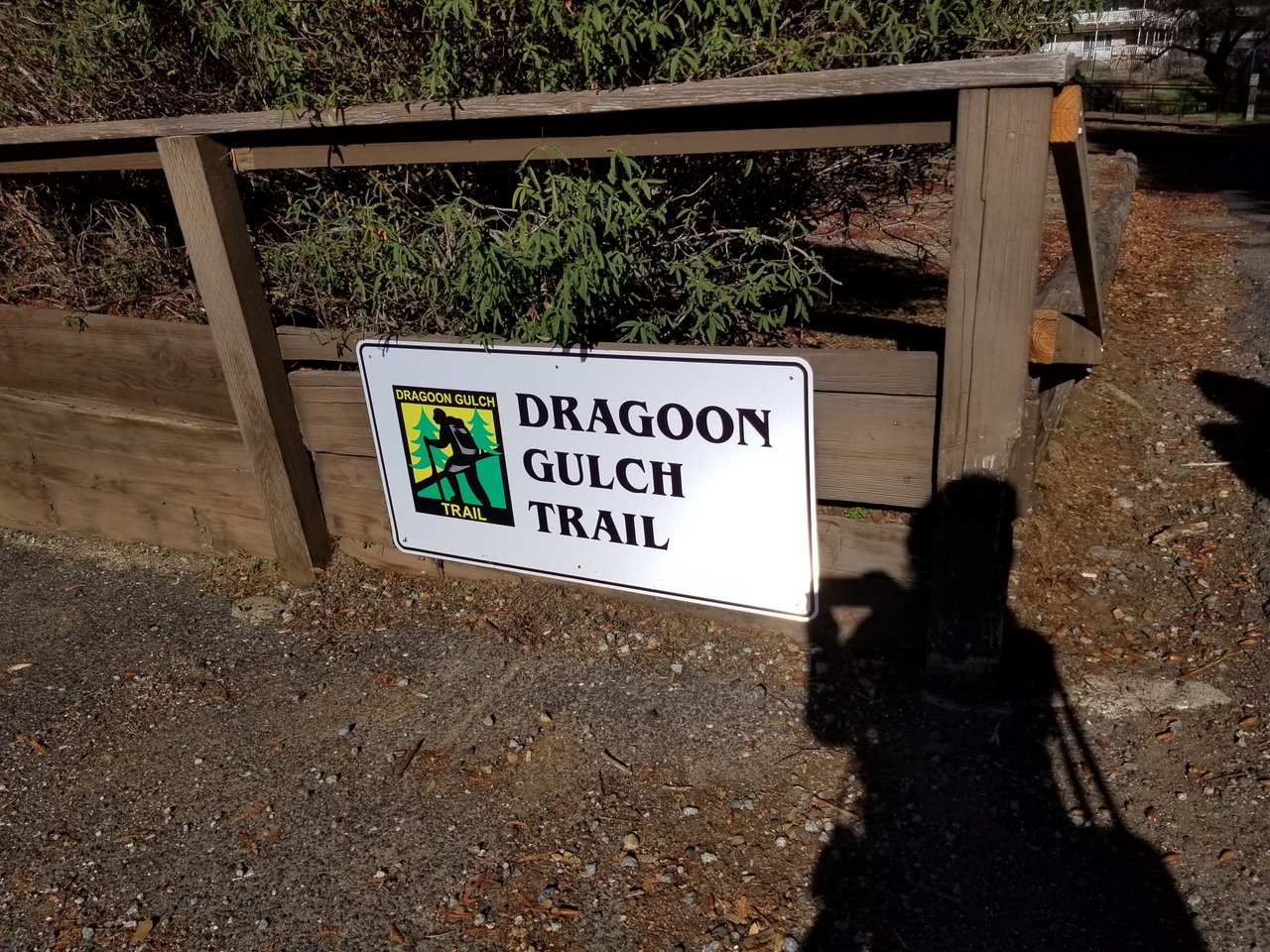 As the name implies, the first part of the trail runs alongside a small ravine. This riparian area was great for casual birding as we walked.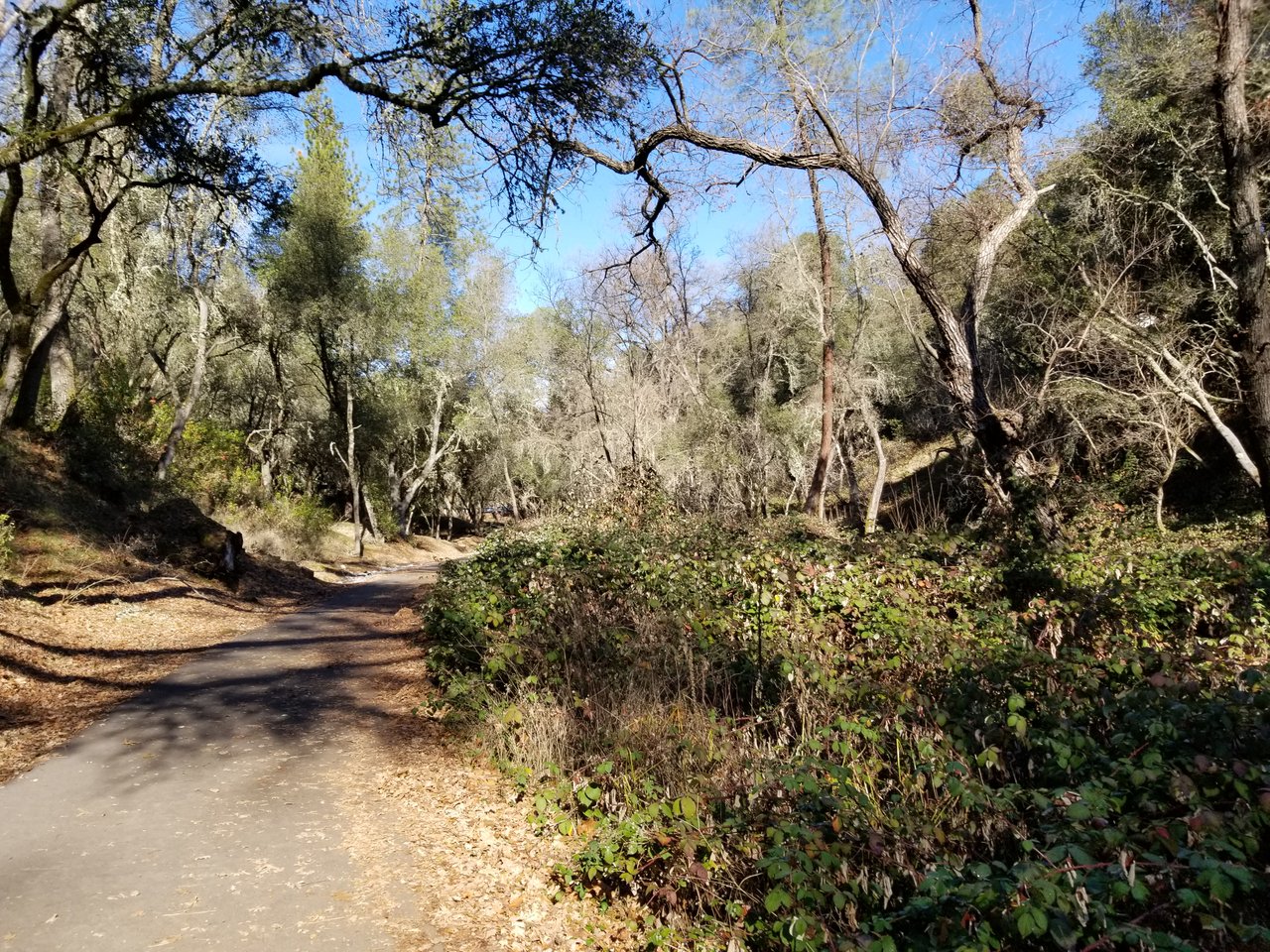 the second part of the trail goes up and is more exposed, but still a nice walk.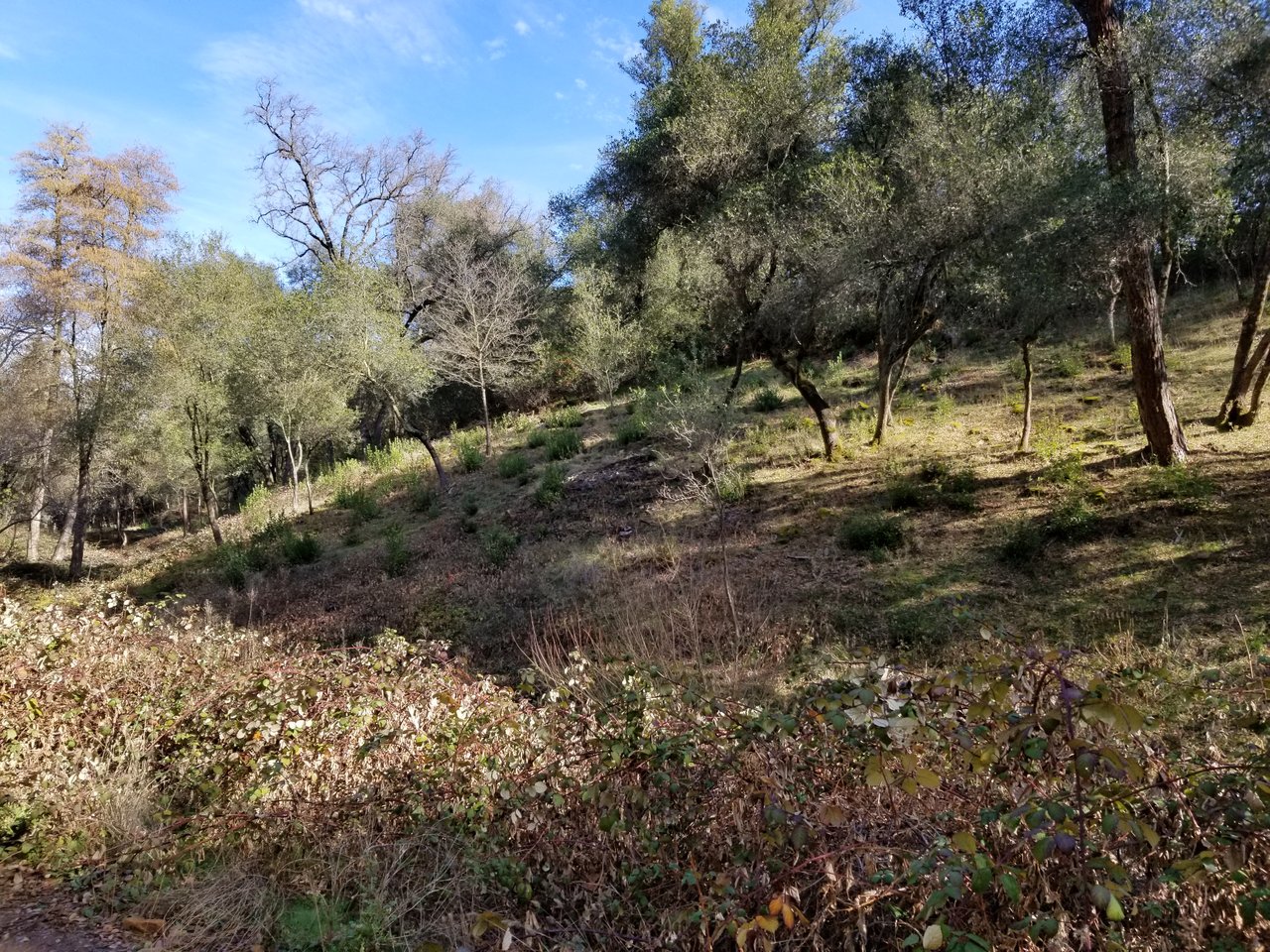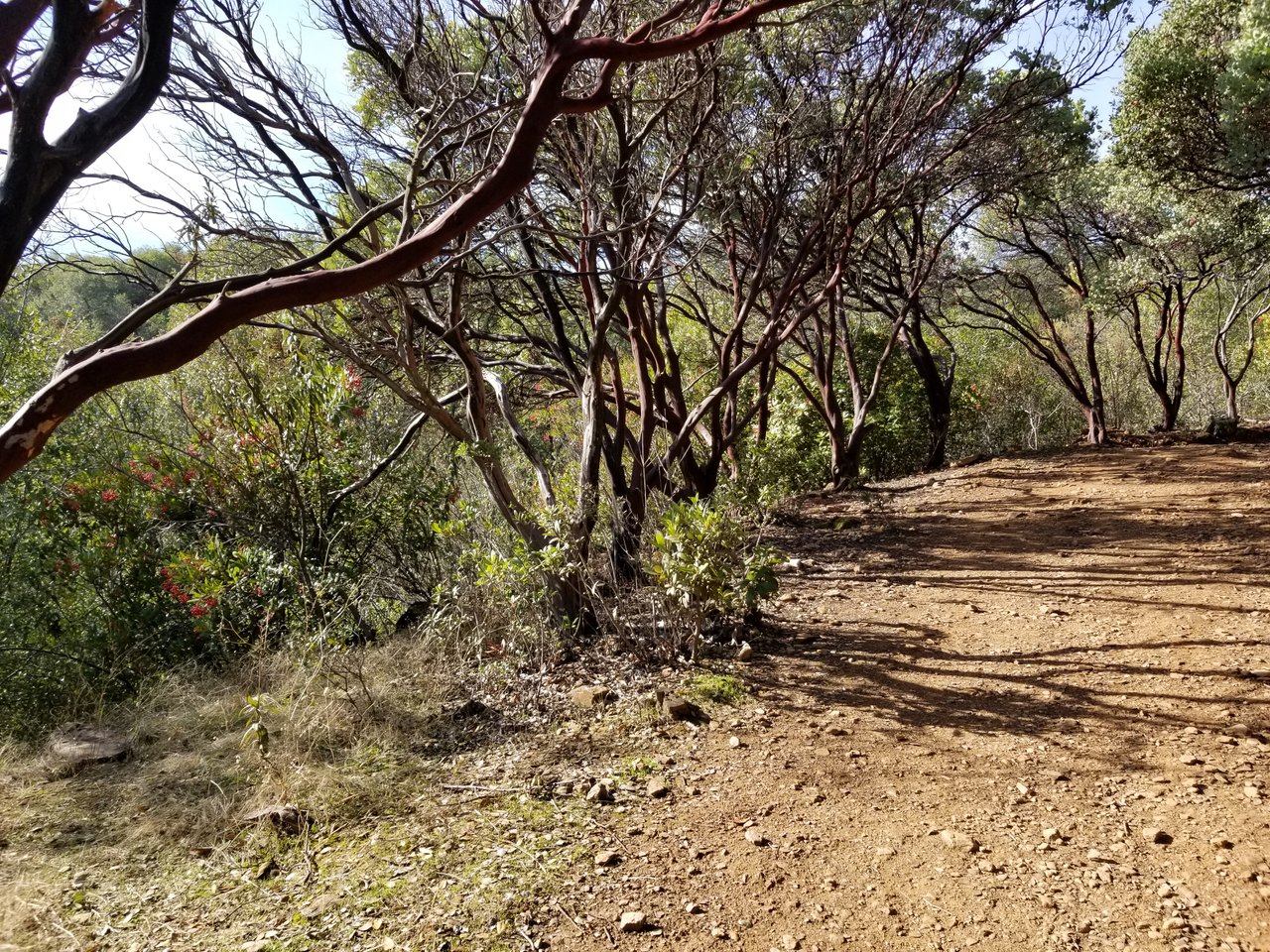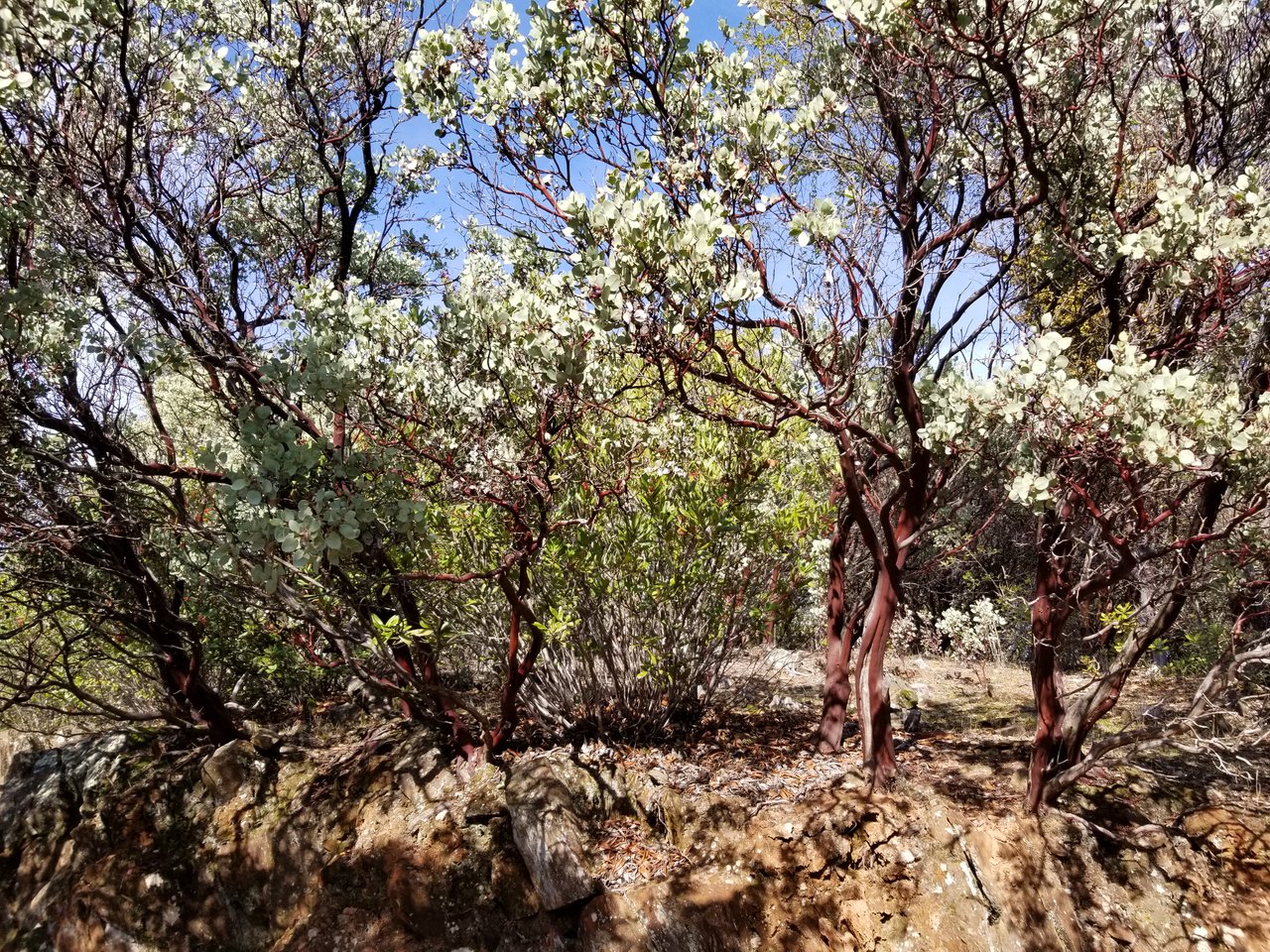 lots of manzanita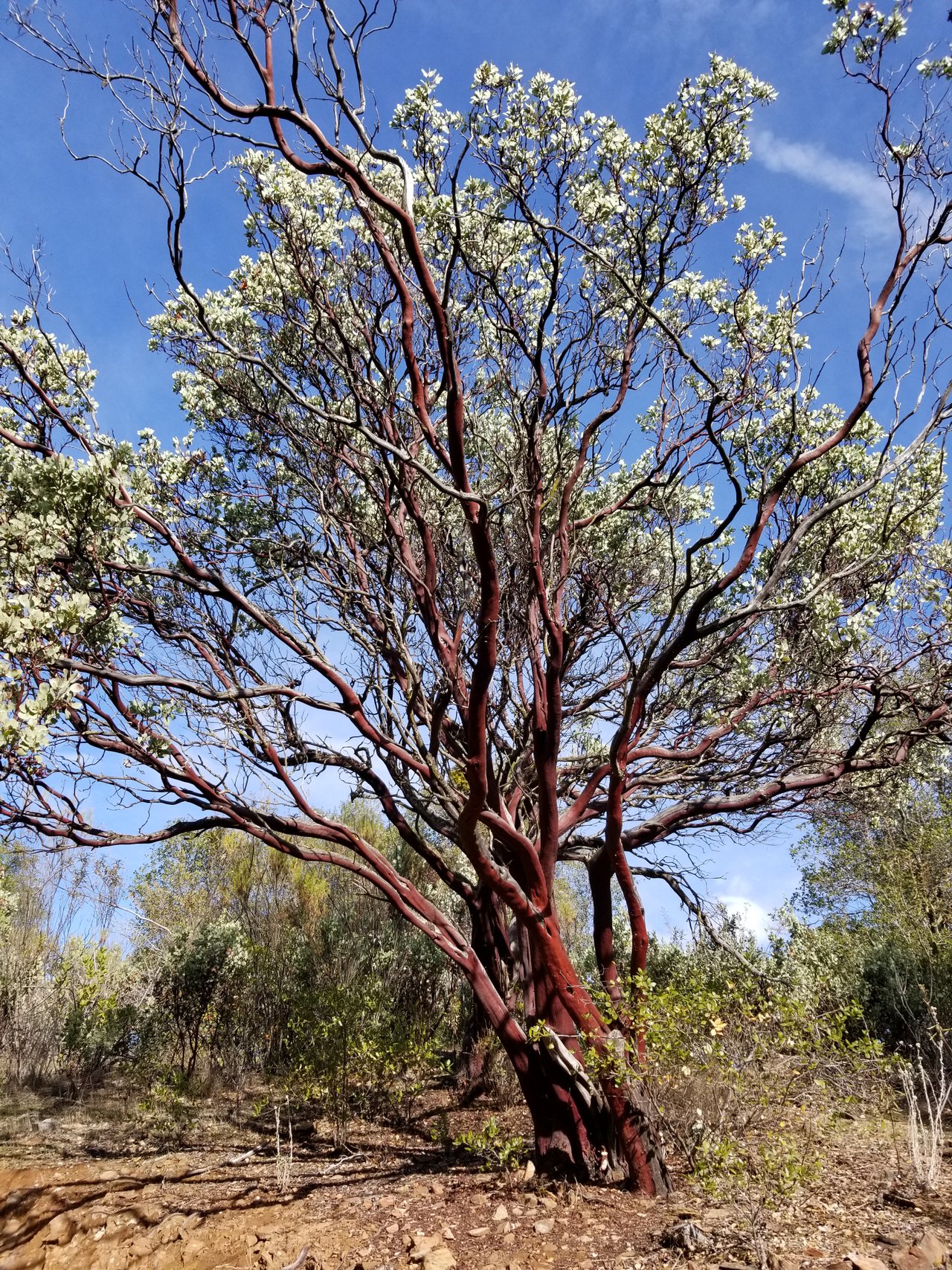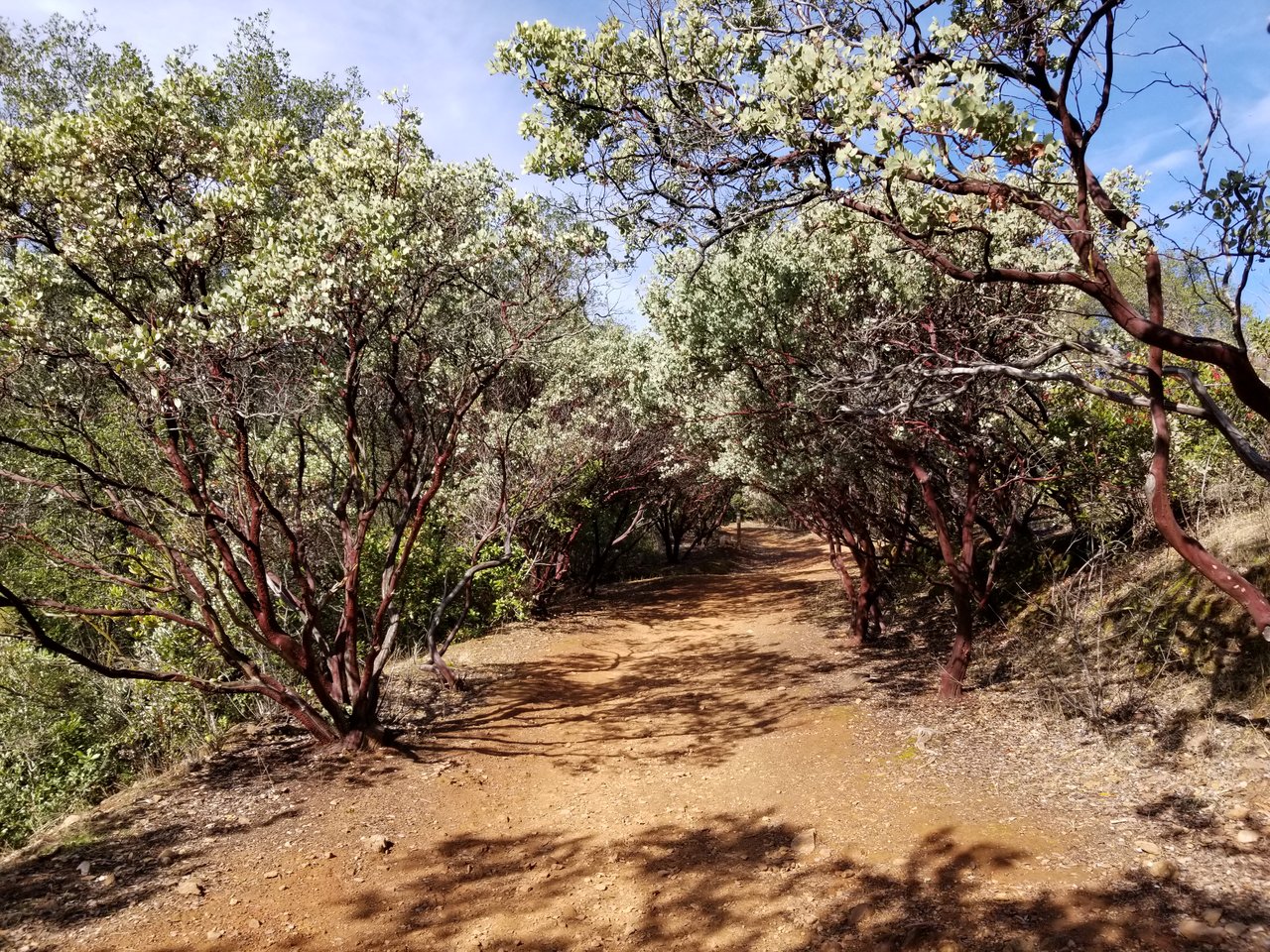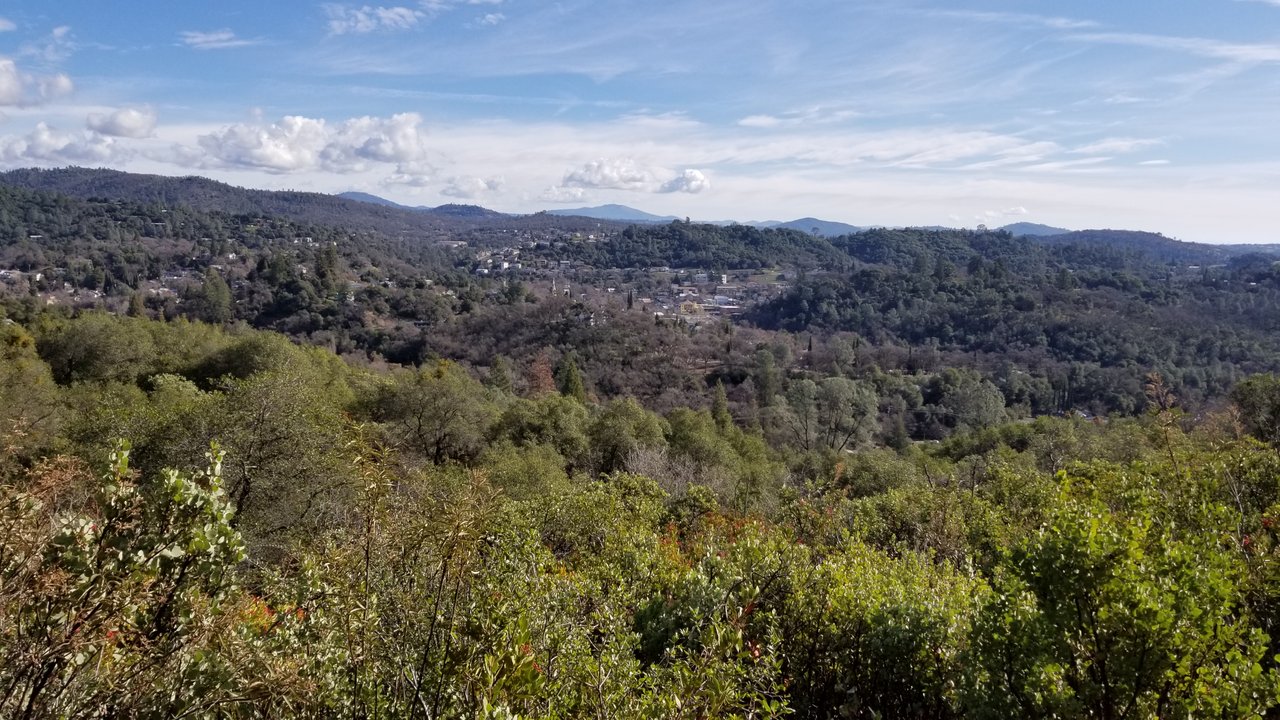 After our little hike we went back downtown to check out an antique store. The first thing I saw when I walked in was the local paper...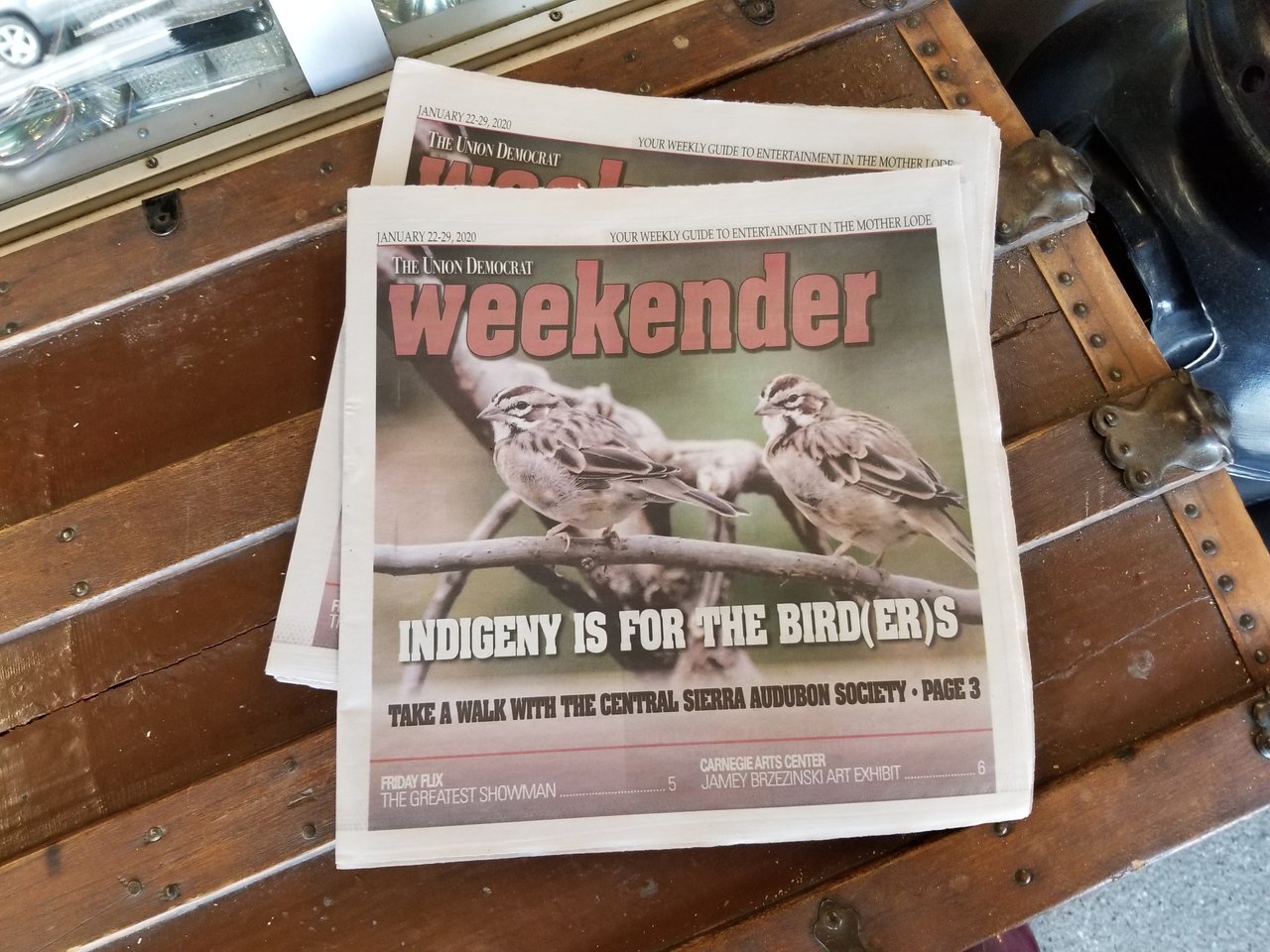 ...advertising the local Audubon chapter!
The antique shop was bigger than I expected and packed with neat stuff.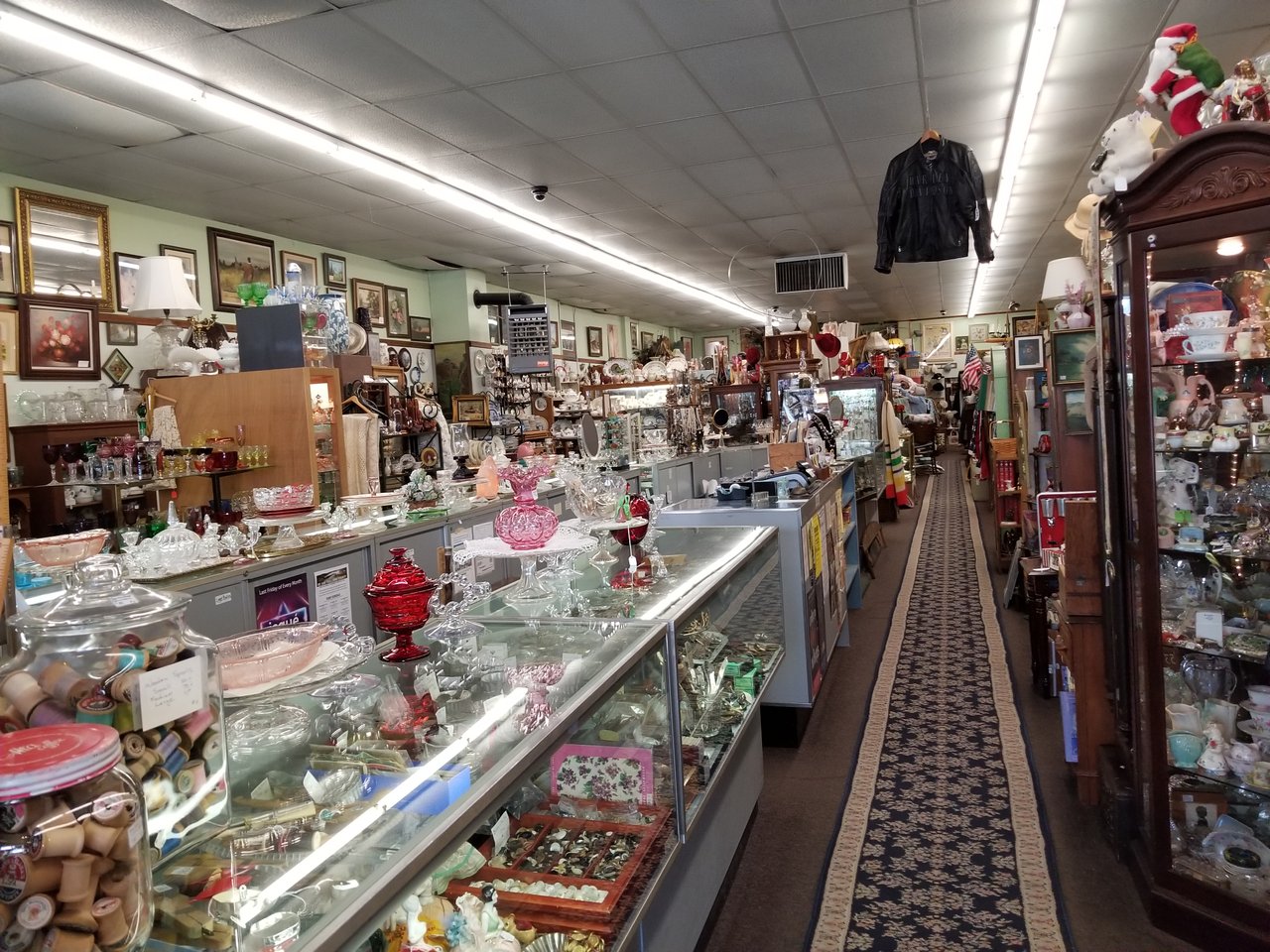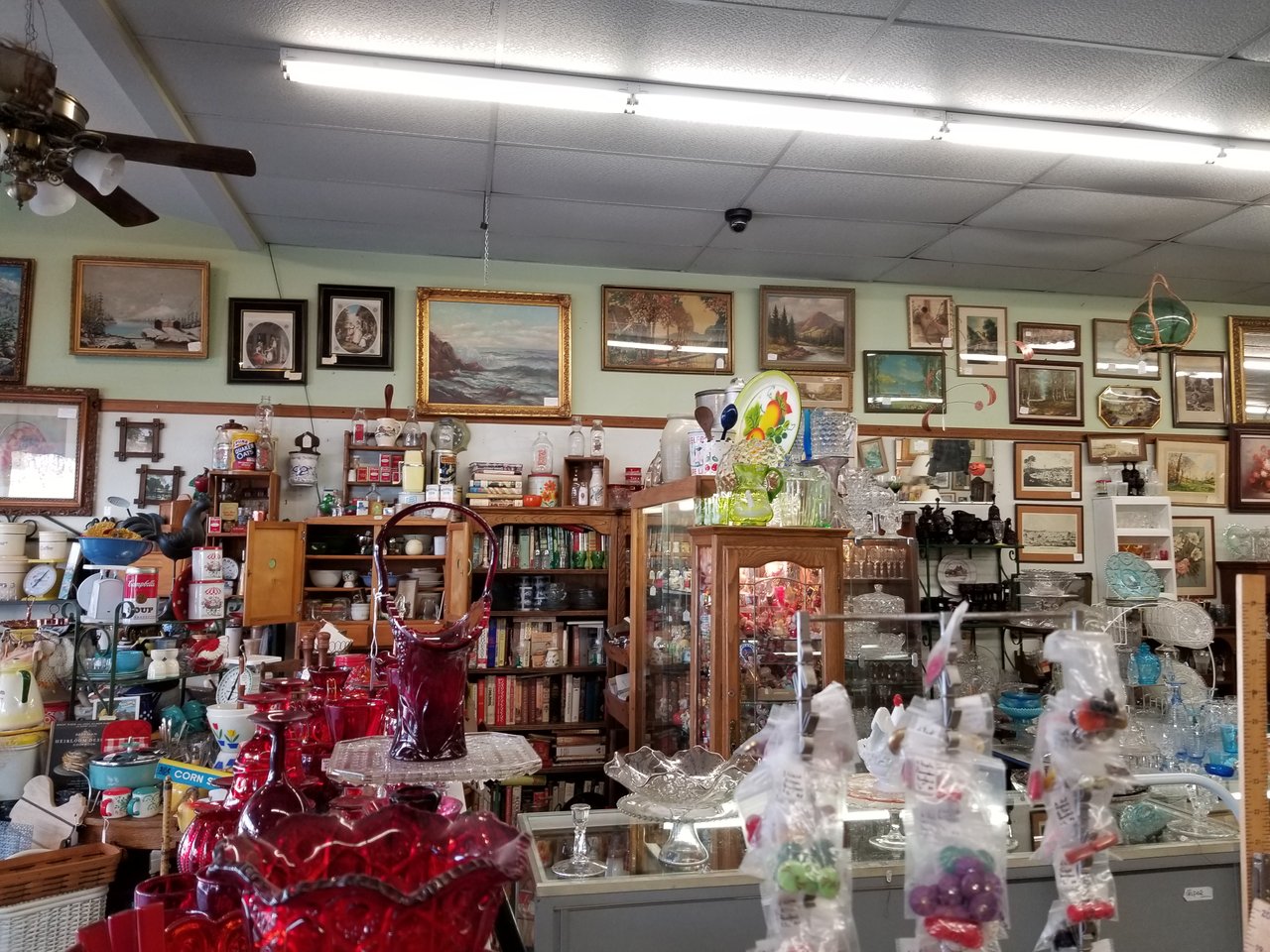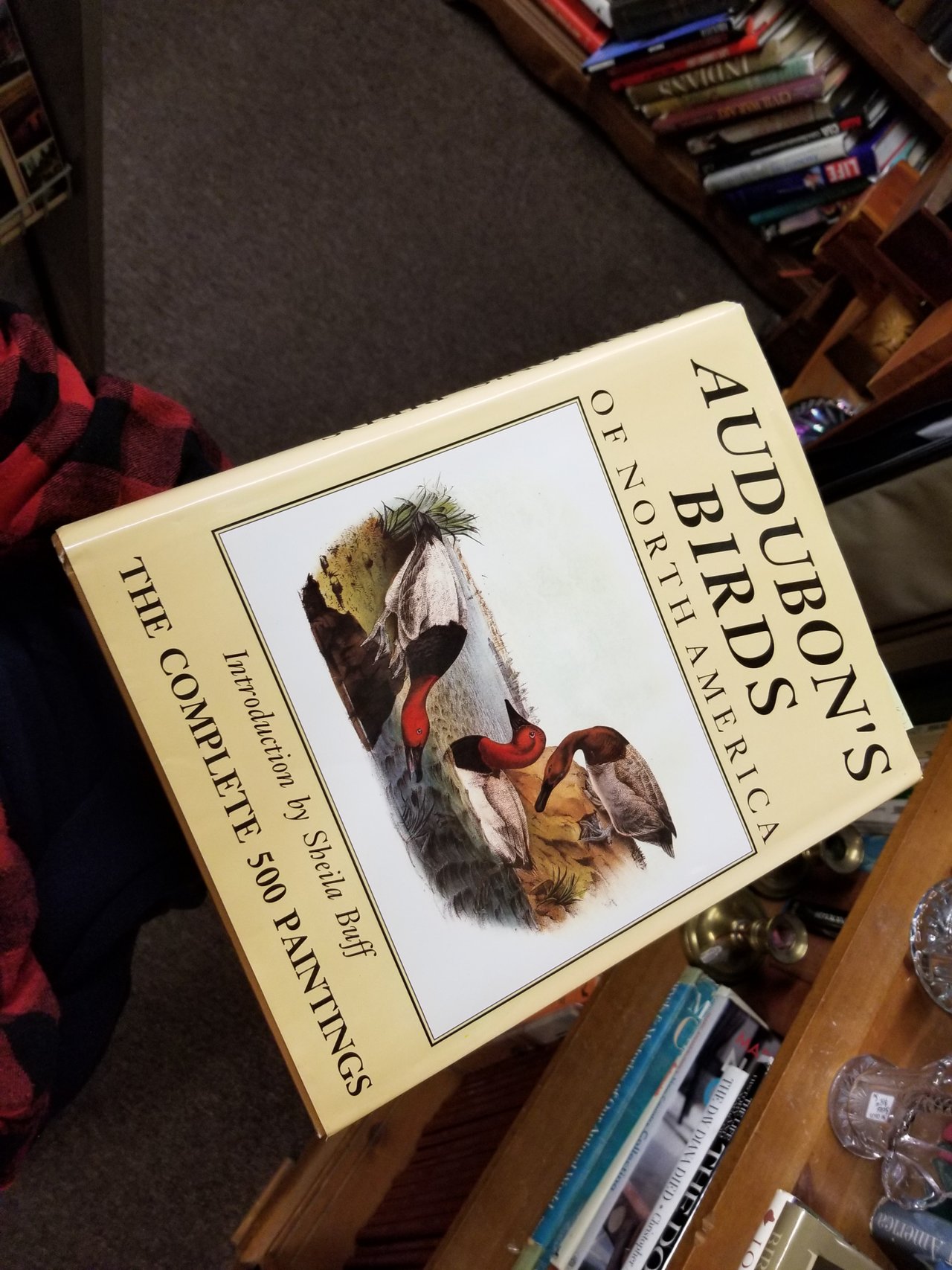 of course I got the Audubon book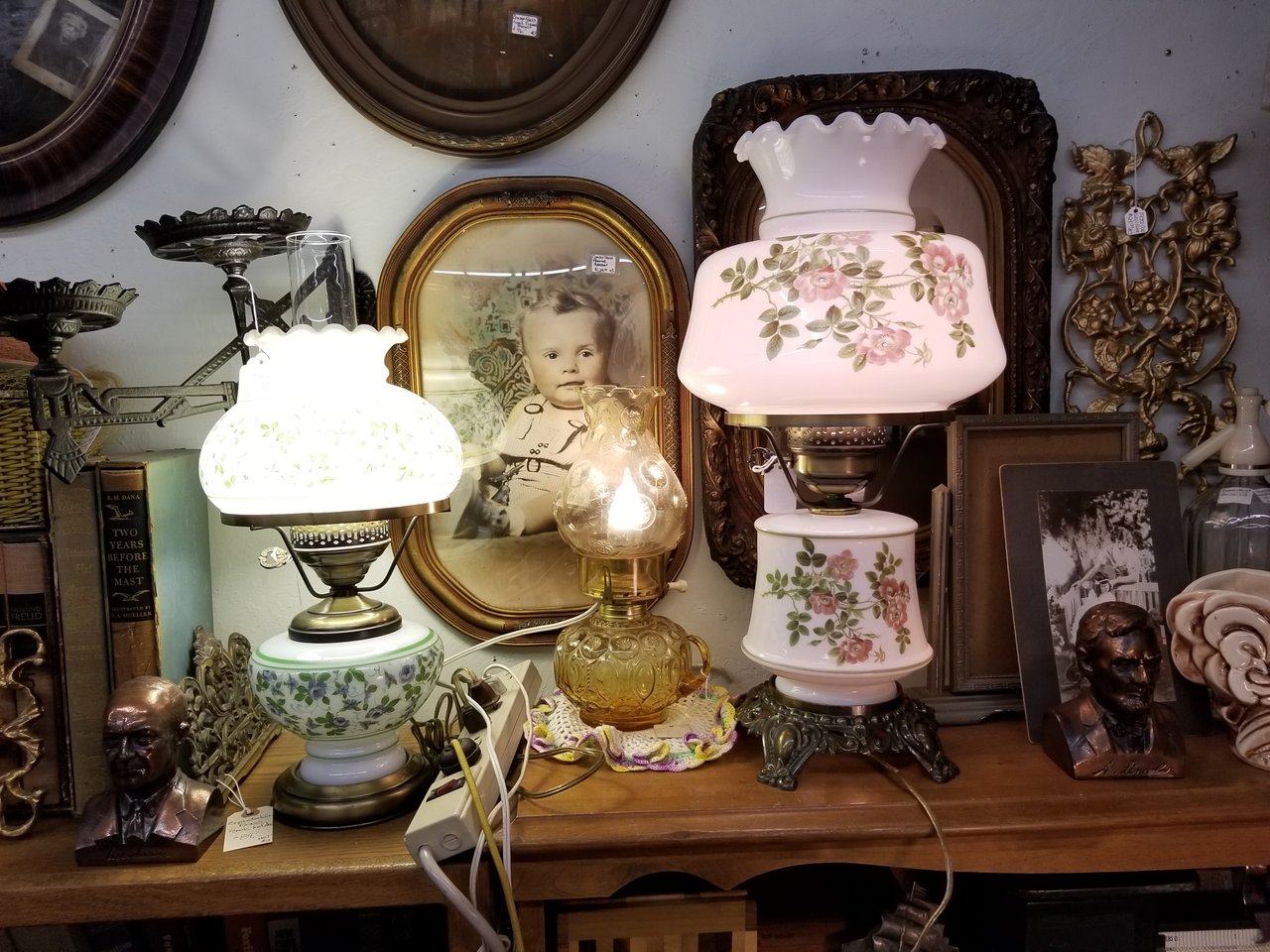 I am a sucker for vintage lamps, but I resisted!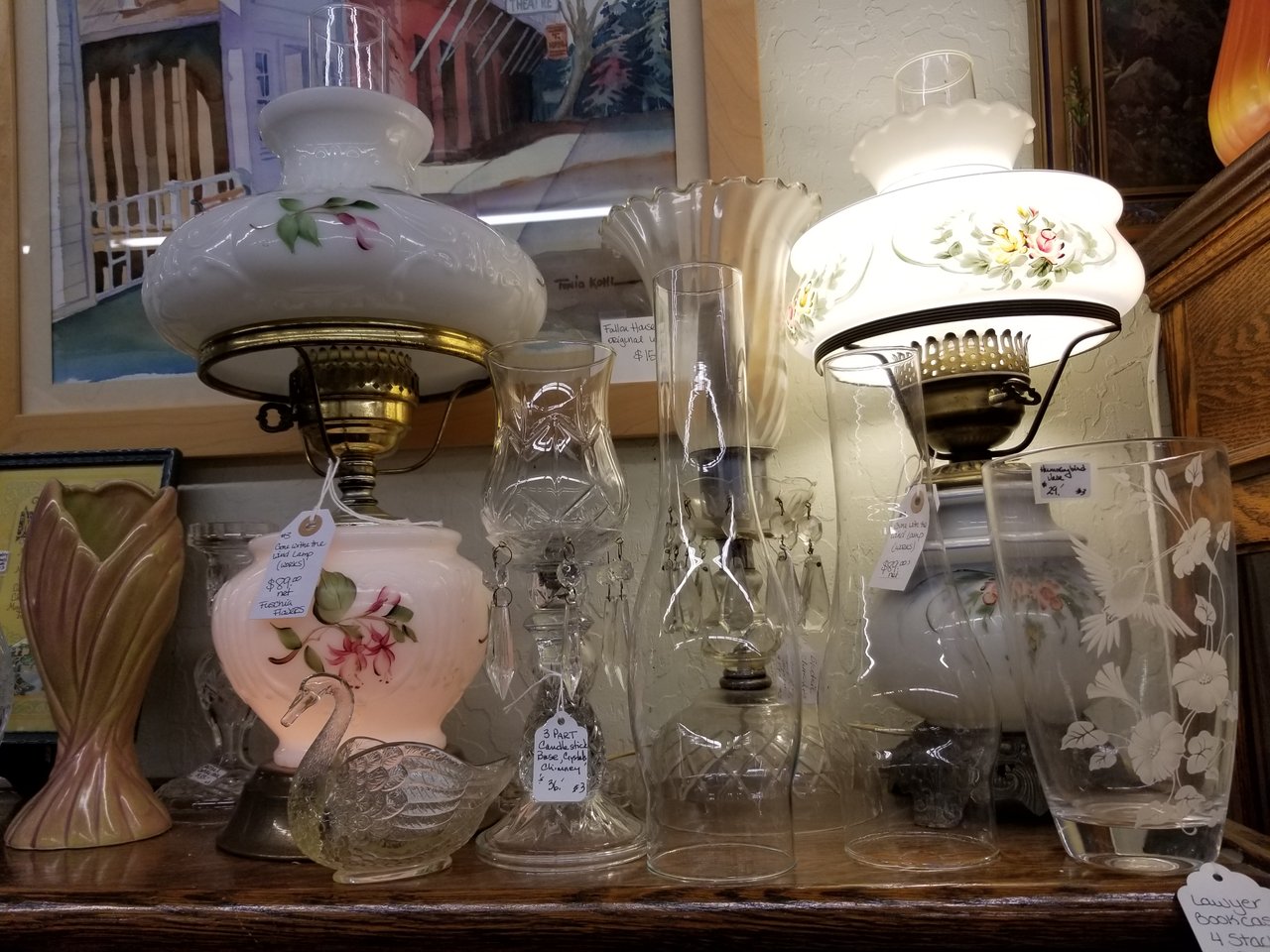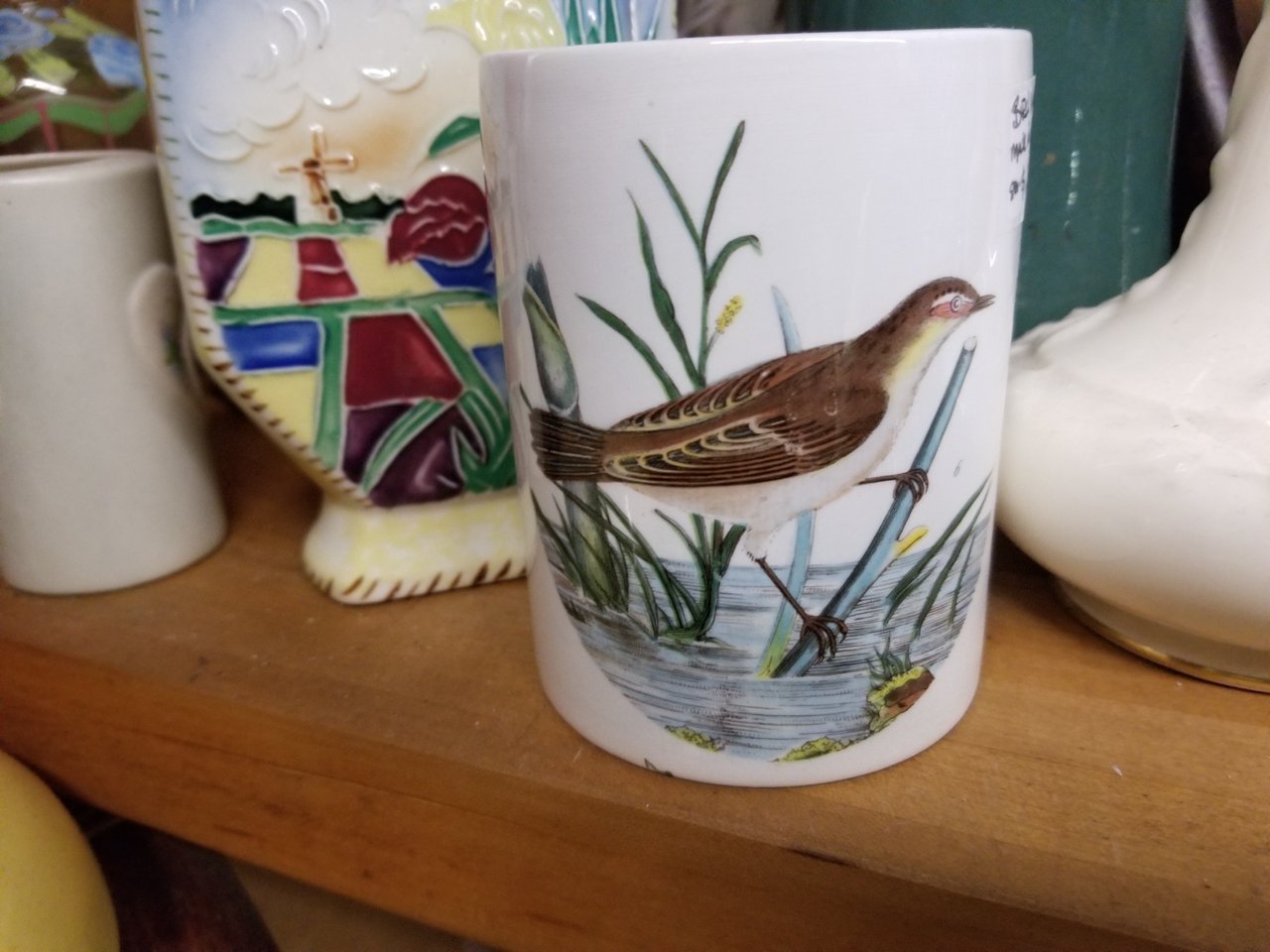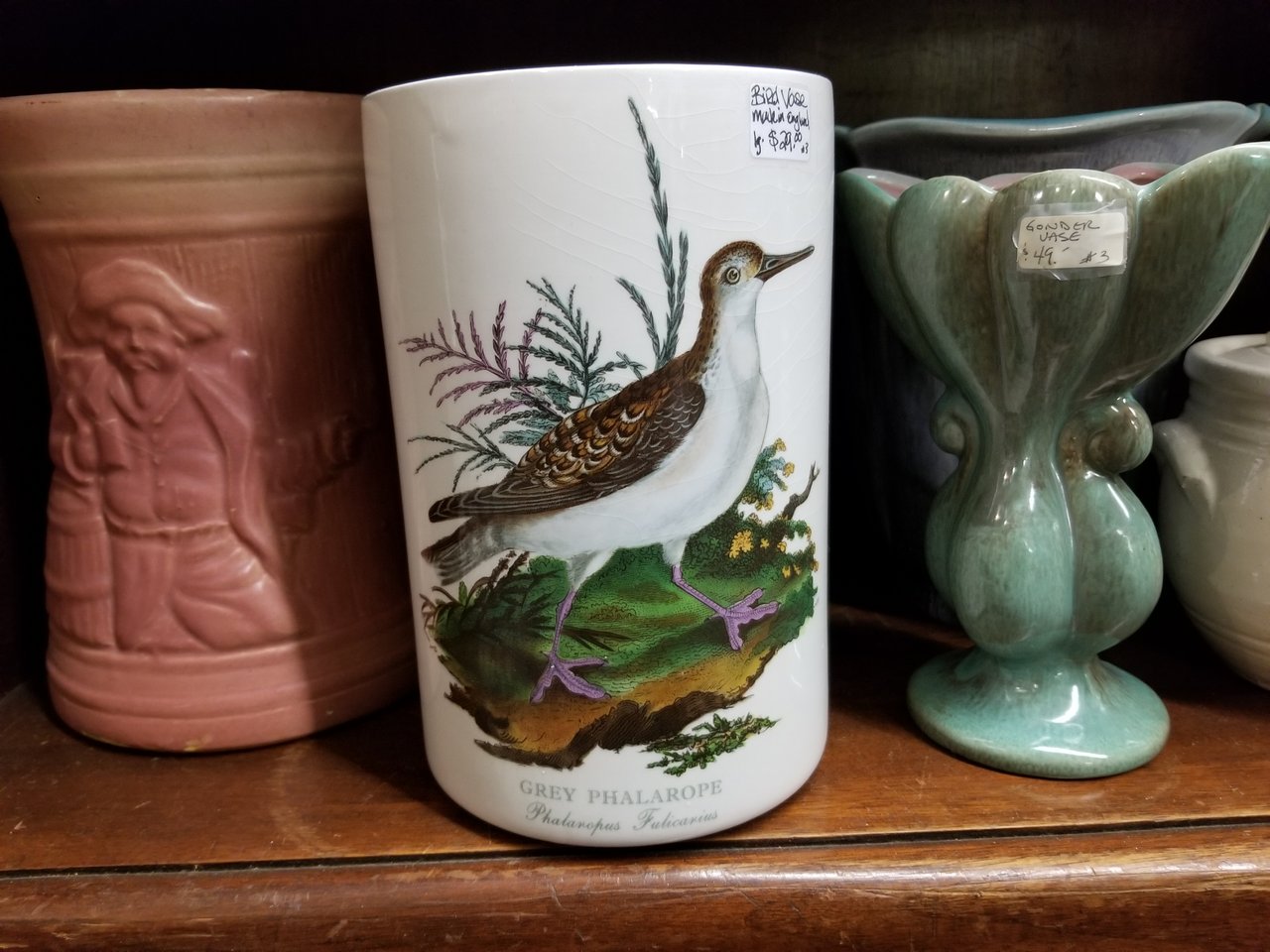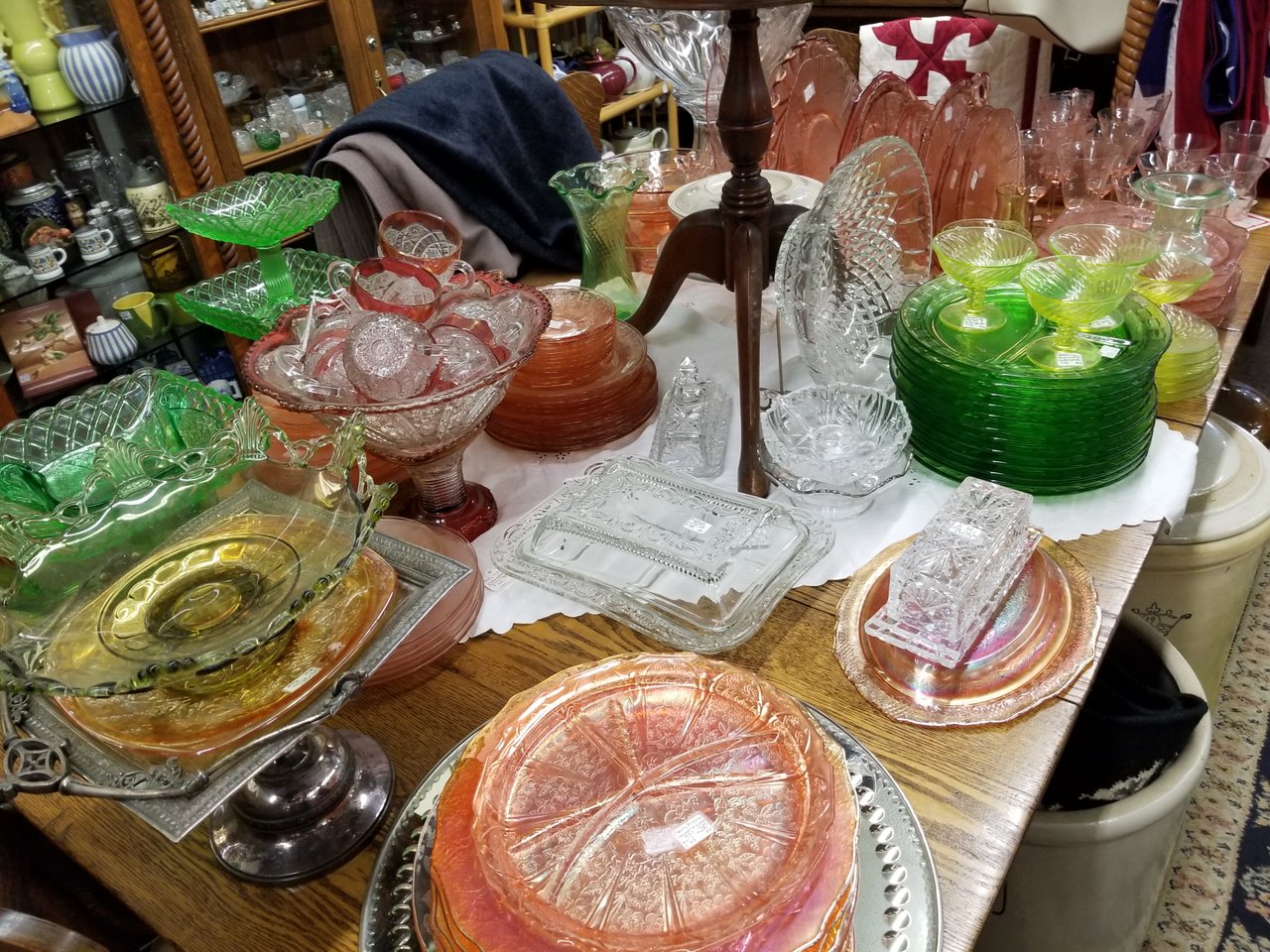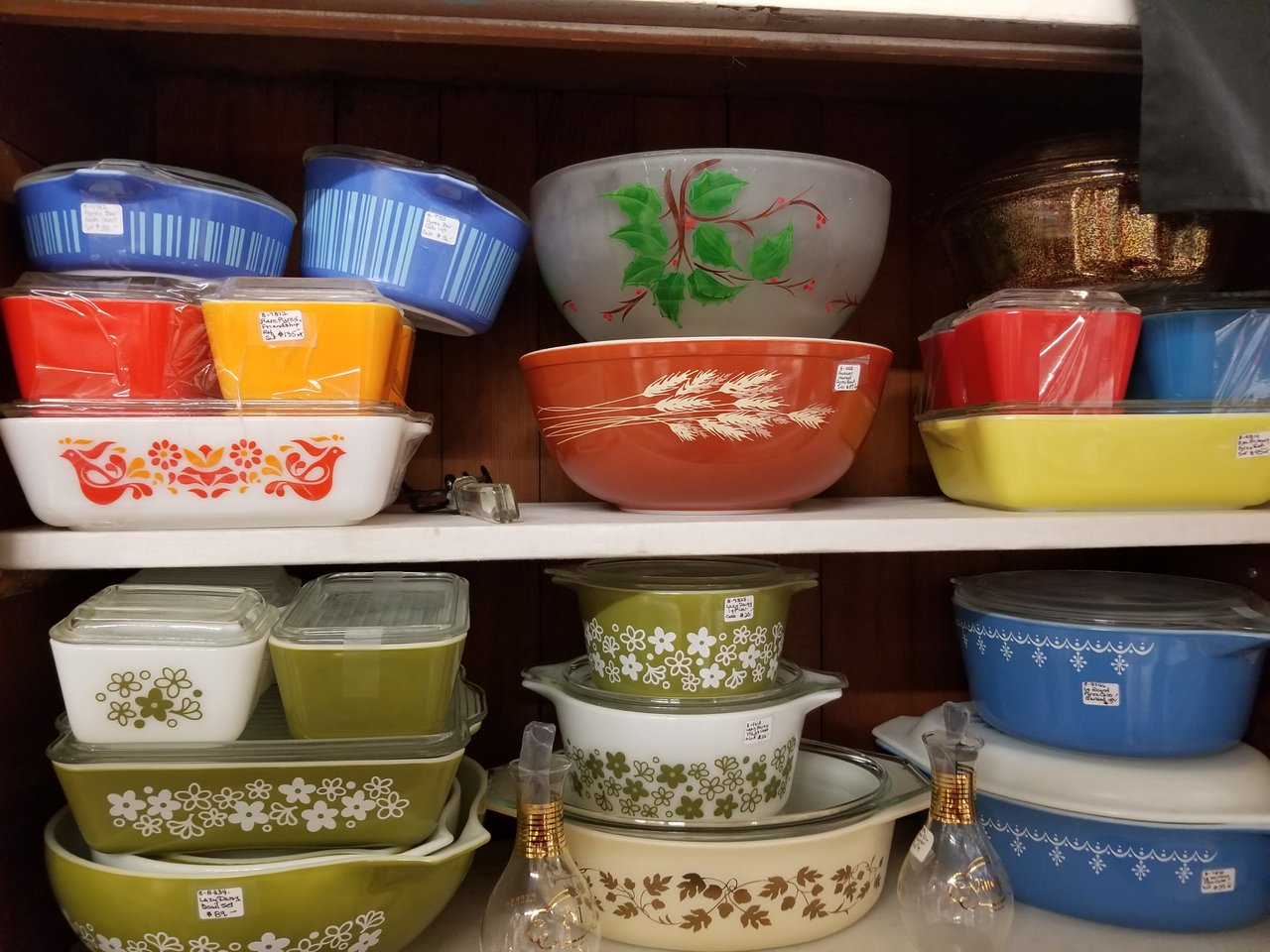 they had tons of Corningware throughout the store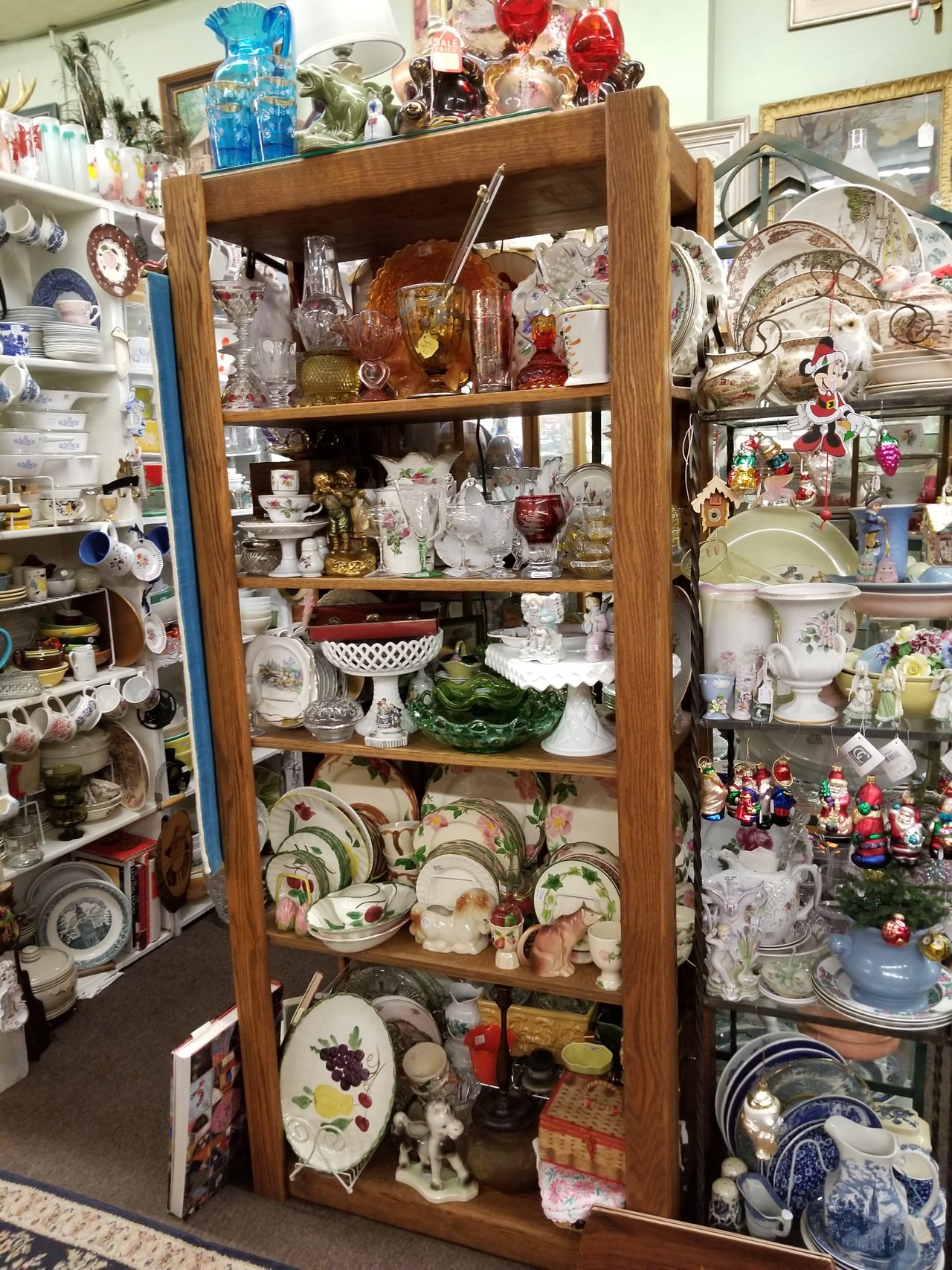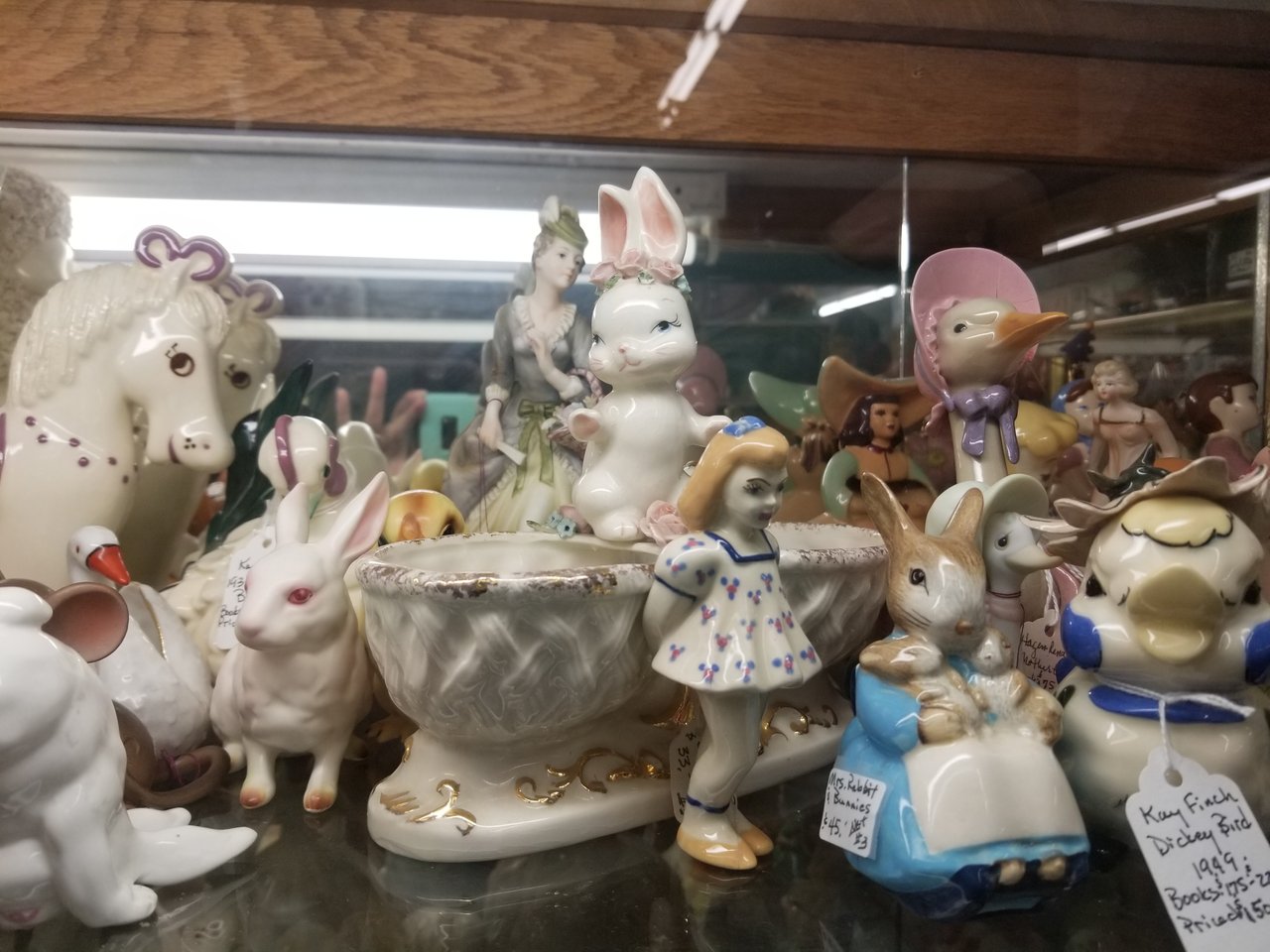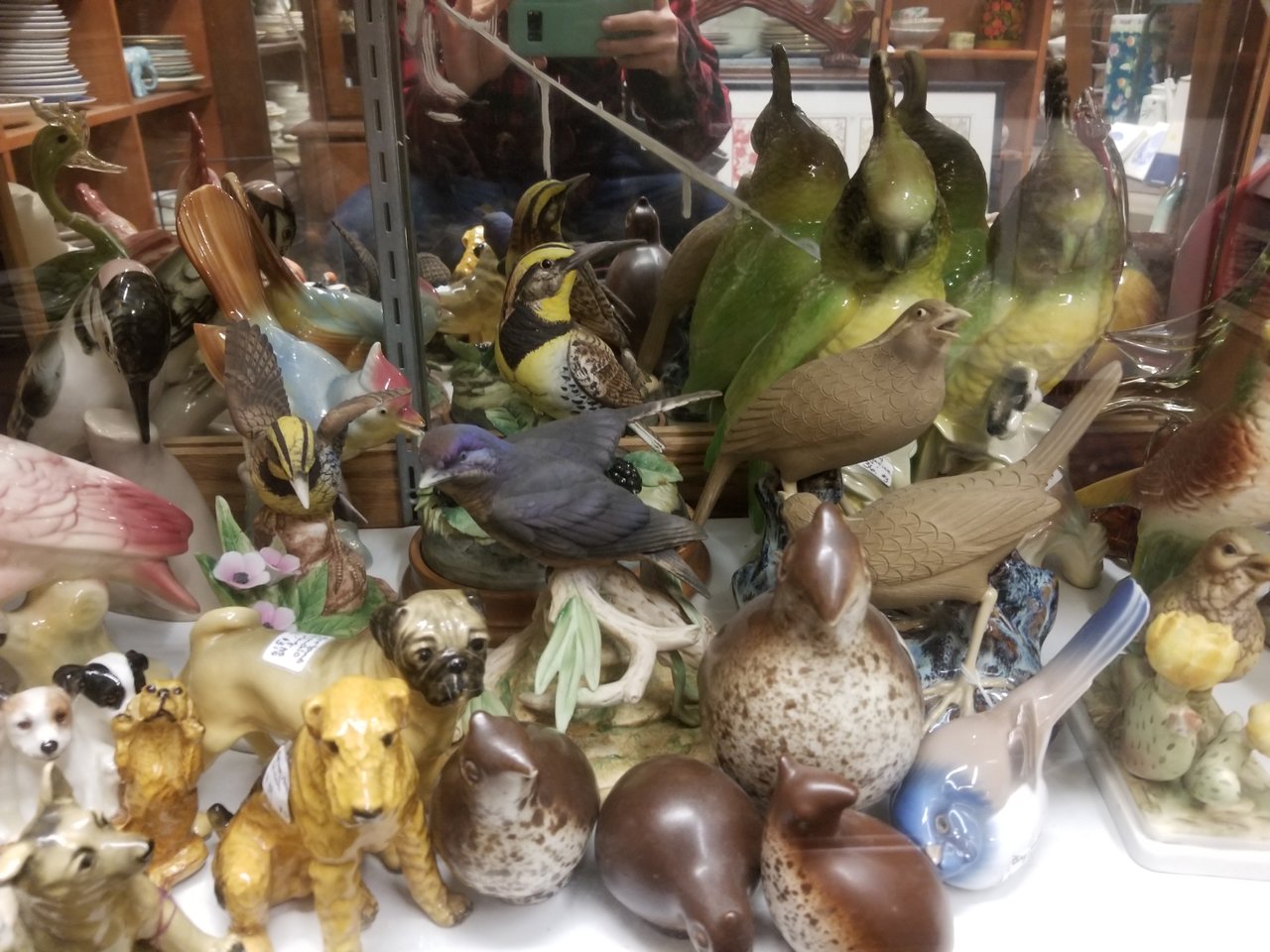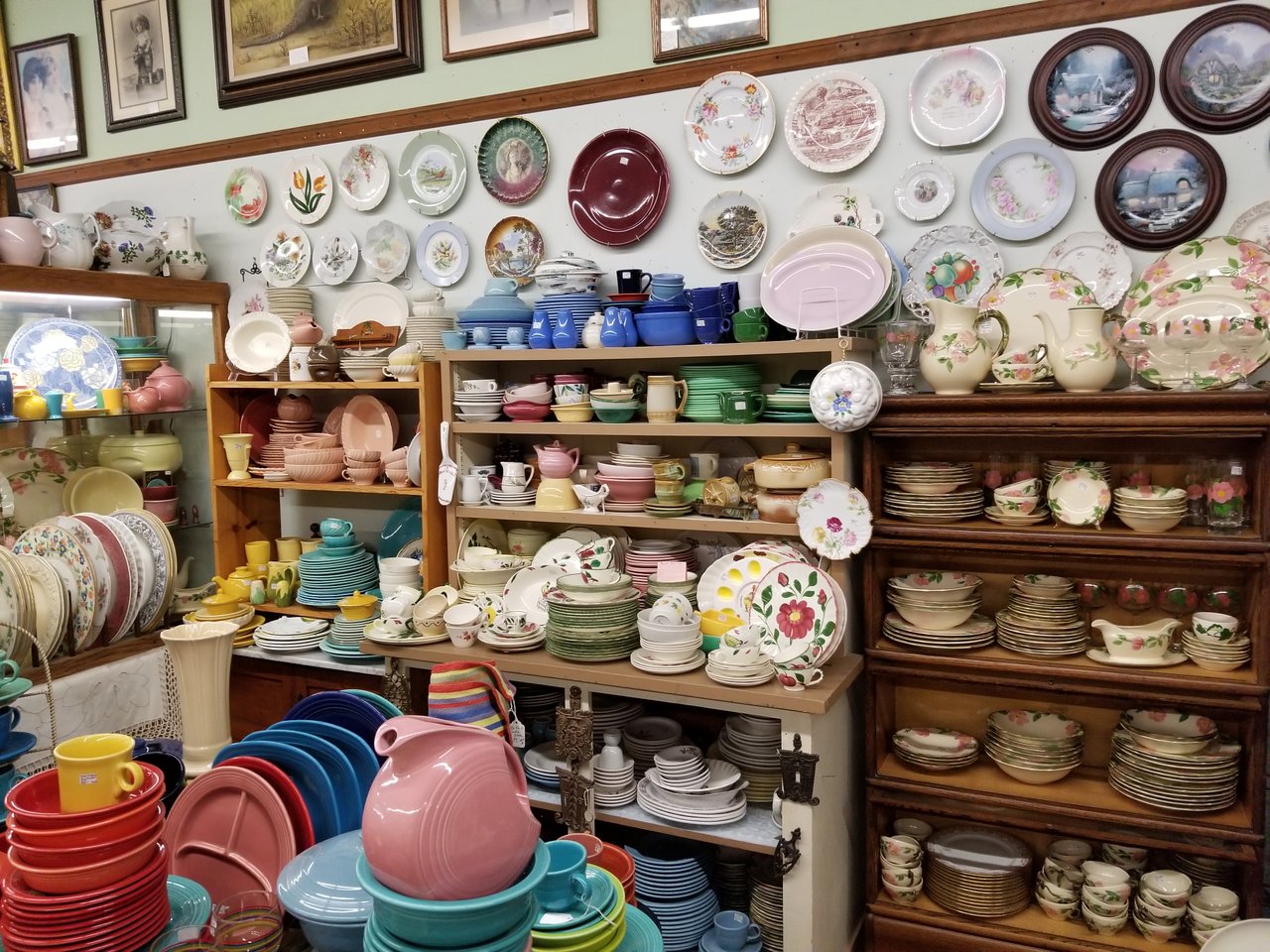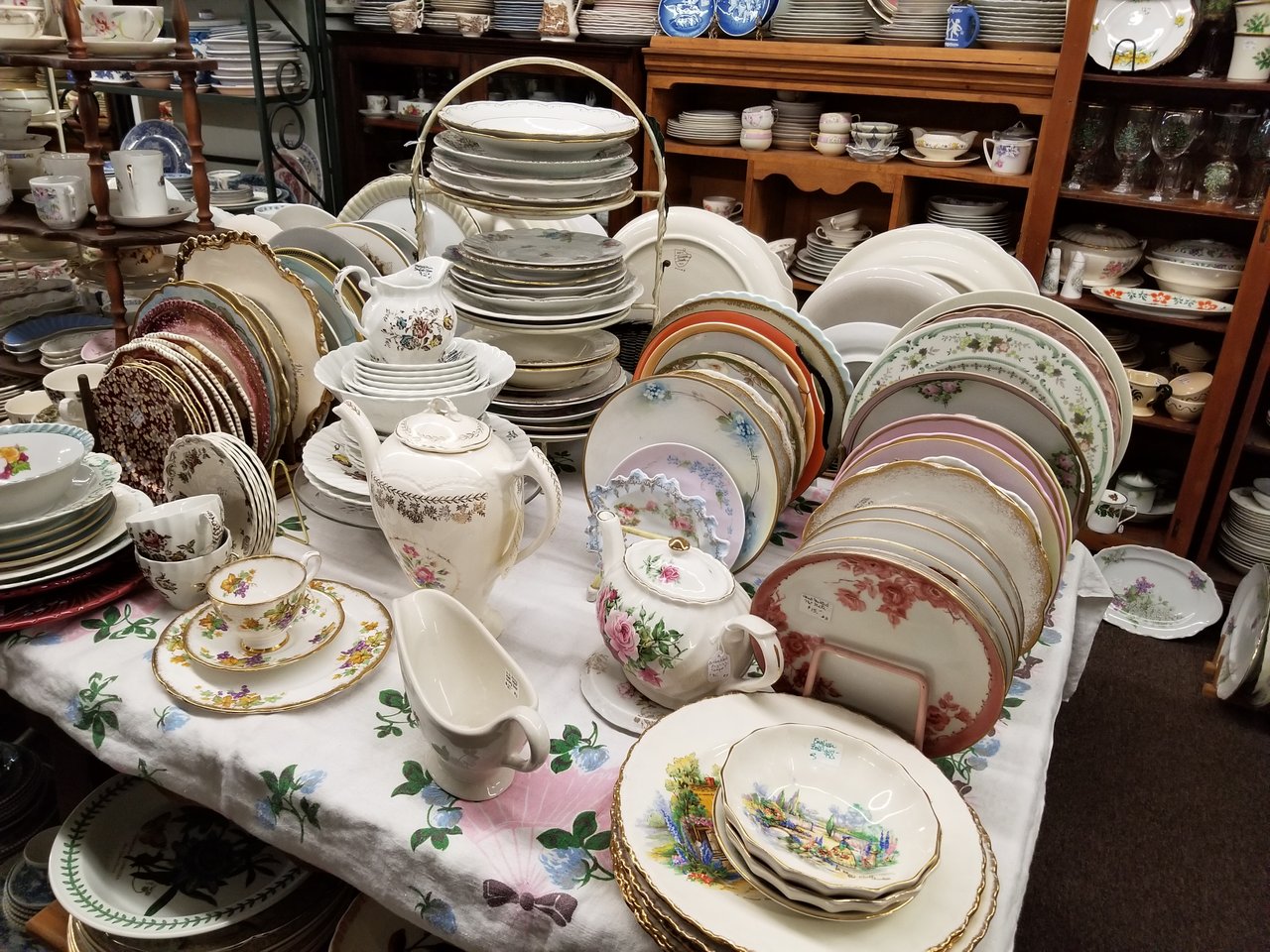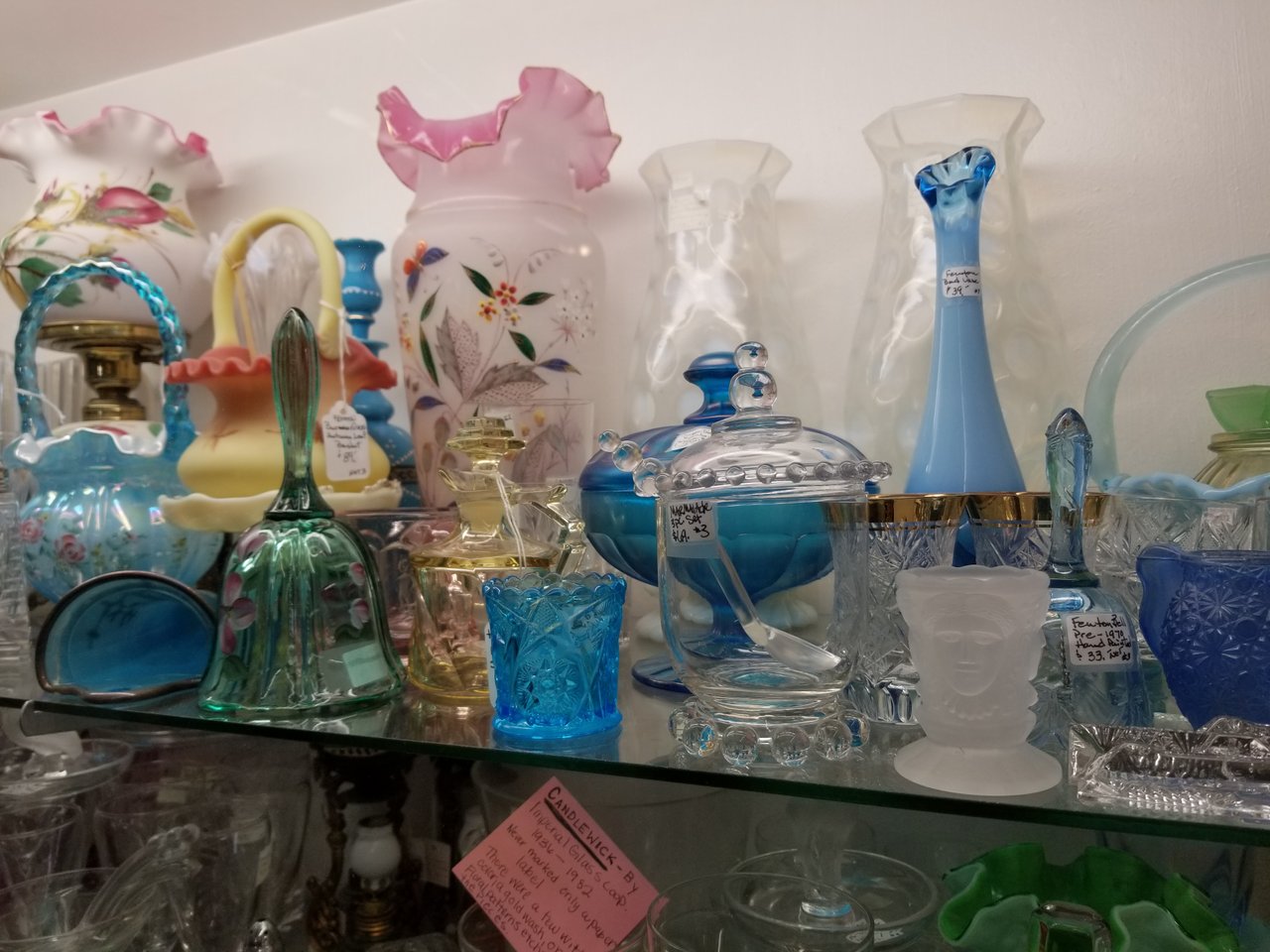 I left with a little planter, the Audubon book, and a vintage lace blouse and my boyfriend bought some tools. I meant to buy some pillowcases, but must have put them down somewhere in the store and forgotten about them until we had left.
The last thing I want to share are some examples of the huge walls of shale that some of the roads are carved into. I just think they're cool!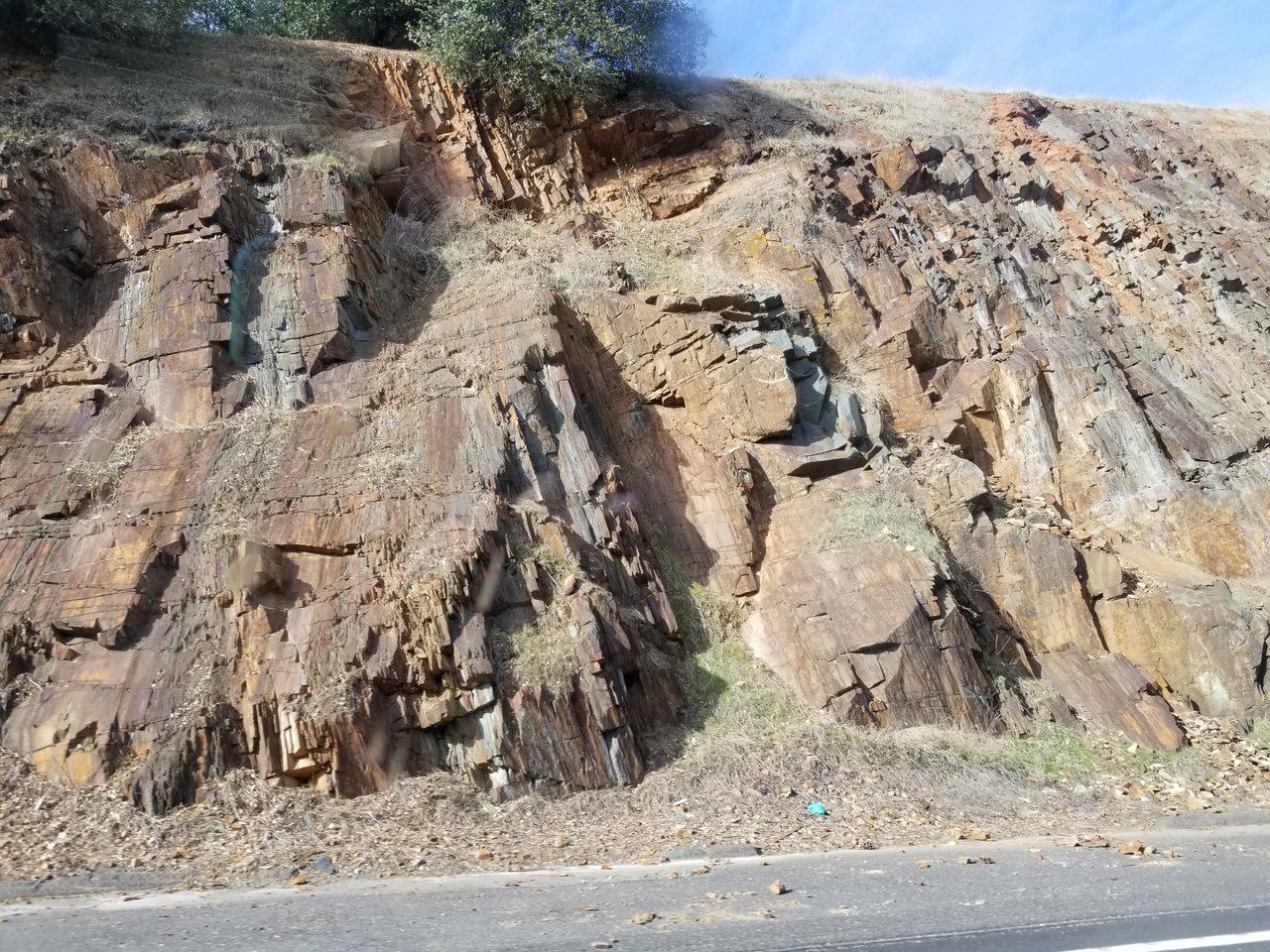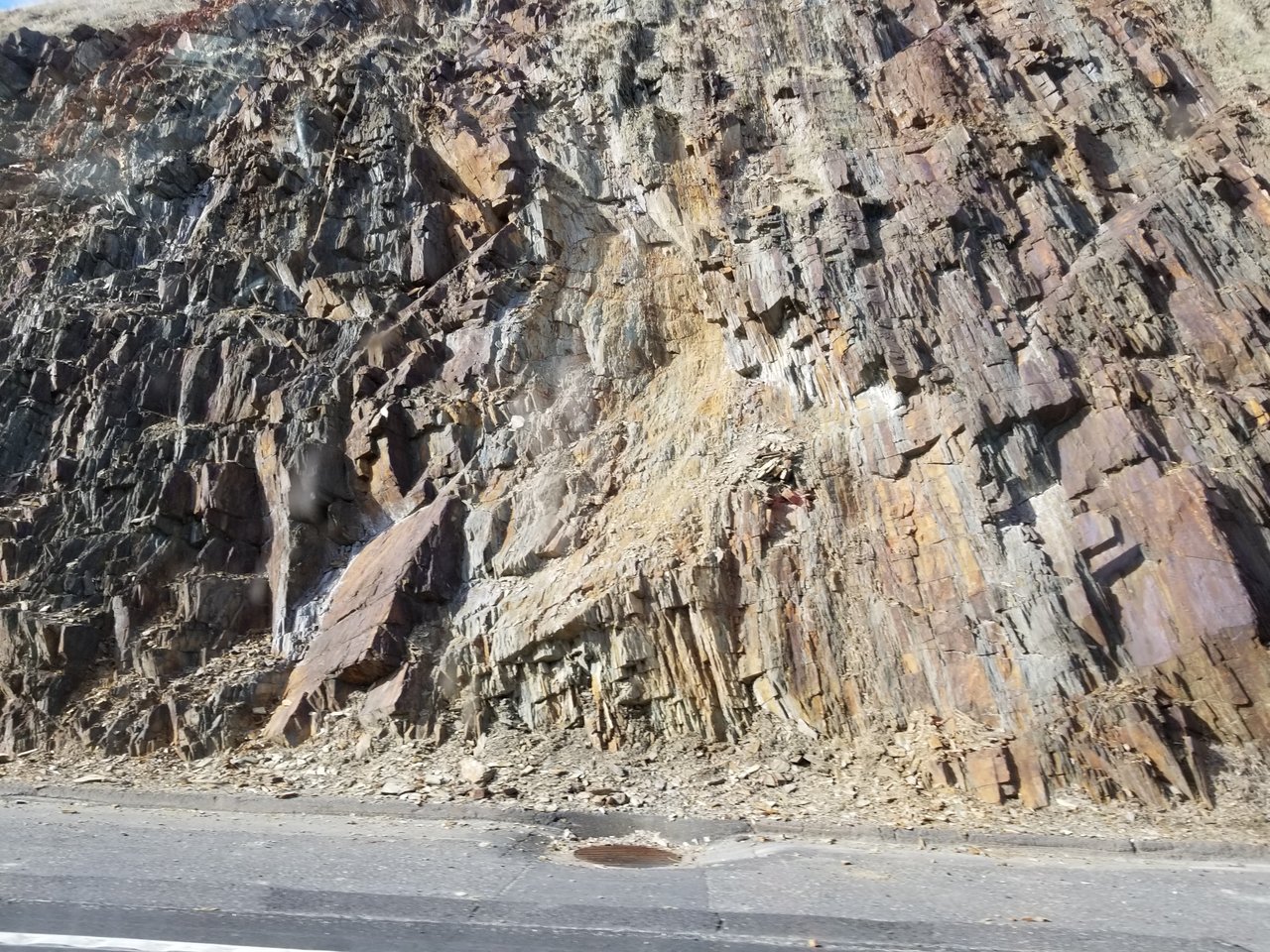 That's it! A little rushed, sure, but it is here! Now I can take a nap!