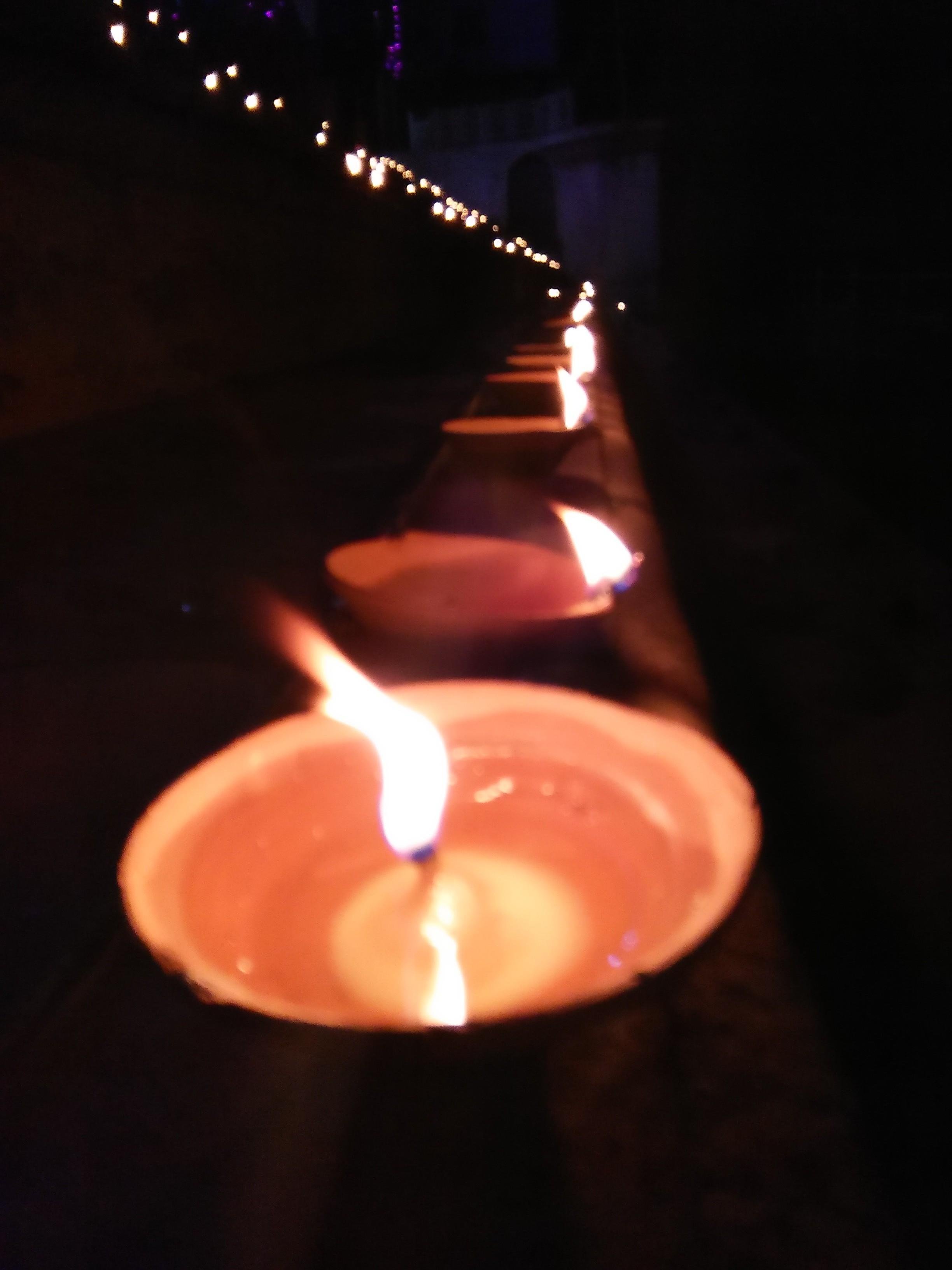 On October 19th the whole India was celebrating Diwali, or Deepawali, which is the festival of lights.
There's a wonderful story of love and devotion above that tradition.
Well.. Actually there're many stories about this day, but i will tell you my favourite one.
There were five brothers, heroes of the famous Indian epos Mahabharata, coming back to their kingdom after long forced exile, which lasted 12 years and one more which they had to spend unrecognised, otherwise they would lose everything. When they finally came back home, people were expressing their affection to their beloved kings with putting everywhere little lamps made of ghee. This lamps are called deepa, and that's why the celebration got the name Deepawali.
You can also here some stories connected to the Lord Rama, or Goddess Laksmi, but it happened to me to find myself celebrating this day at Govardhan, the most holy Hill of India connected to the Lord Krishna's pastimes, so i think it's more appropriate for me to mention His good friends 5 brothers Pandavas.