Fill your life with adventures, not things. Have stories to tell, not stuff to show!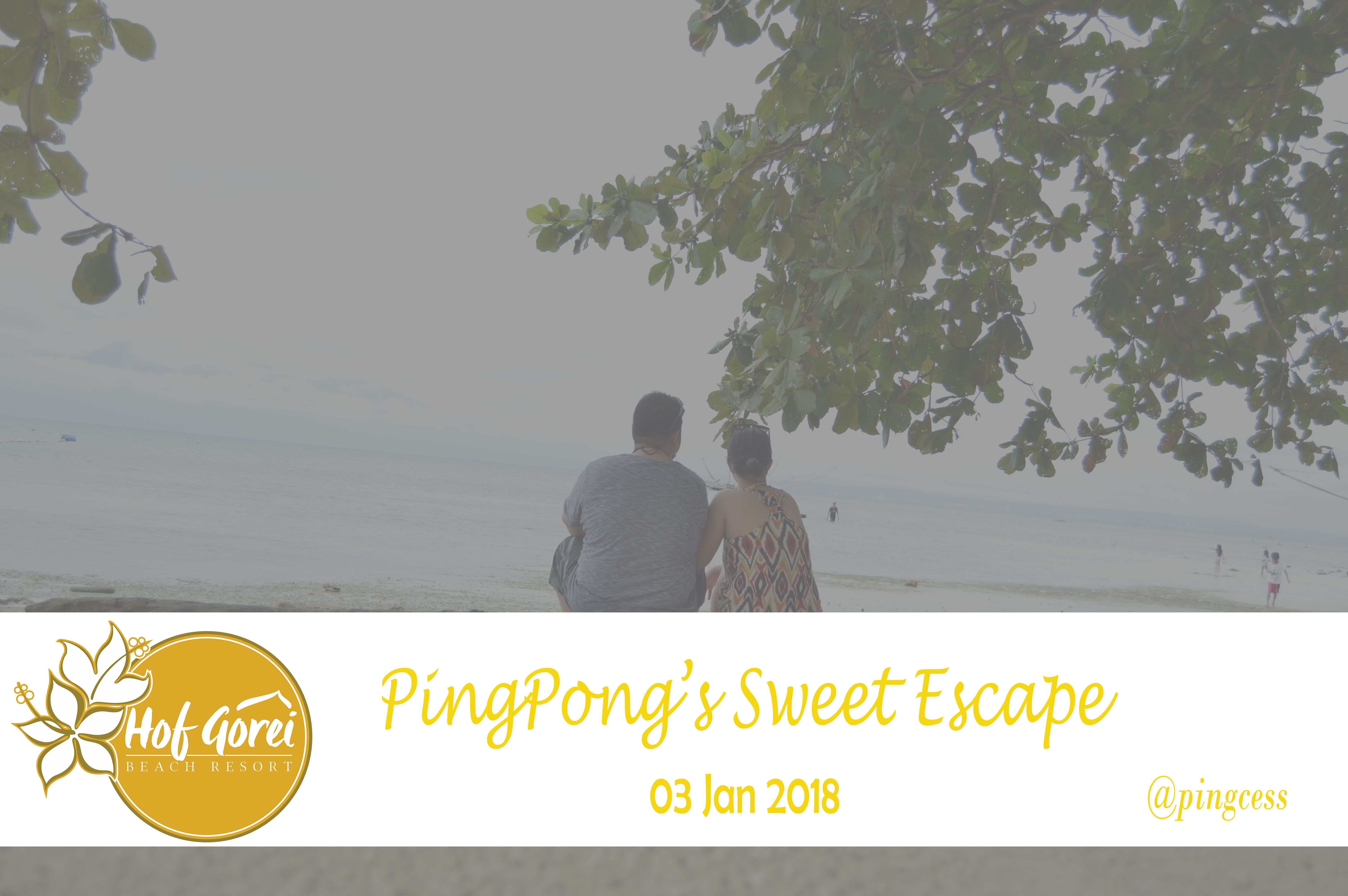 It was early December, week before we travel to Philippines, @prinsepong asked me to have some Vitamin SEA Escape. I was actually in two-minds as thought it's winter-feels in December and might not enjoy at all, but still asked him to check a good place to go.
He suggested few resorts and as we wanted nature-feels, sweet-escape to relax and enjoy, we chose Hof Gorei in Samal Island, Davao. We checked their site, some reviews and pictures and all we can say is "Hof Hof, Gorei!!" 😅😅😅 ~Funny!!~
So we immediately booked through Booking.com and received the below confirmation through email:
Thanks, Ayah!
Your booking in Davao is confirmed.
Hof Gorei Beach Resort Davao is expecting you on January 3
Hof Hof, Goreii!!

Fast forward to 03 January 2018
Hof Gorei is situated at Garden City of Samal in Davao, known for its beautiful white sand beaches, blue seas, sunny skies, and hospitable people. The resort is inconvenient to access by land but you can ride in their free boat services that has following trips:
Pick-up schedule for departure: 11:00AM and 2:30PM departure from Santa Ana Wharf, Davao to resort.
Check-out schedule for departure: 9:30AM and 1:00PM departure from resort to Santa Ana Wharf, Davao.
We booked 2D1N and to maximize our time, we requested for 11:00 AM pick-up and 01:00 PM check-out.


As it was weekdays, they only have 4-rooms booked that gave us a feeling of renting the whole resort exclusively. ~LOL~ We were the only guest they picked up at Santa Ana Wharf.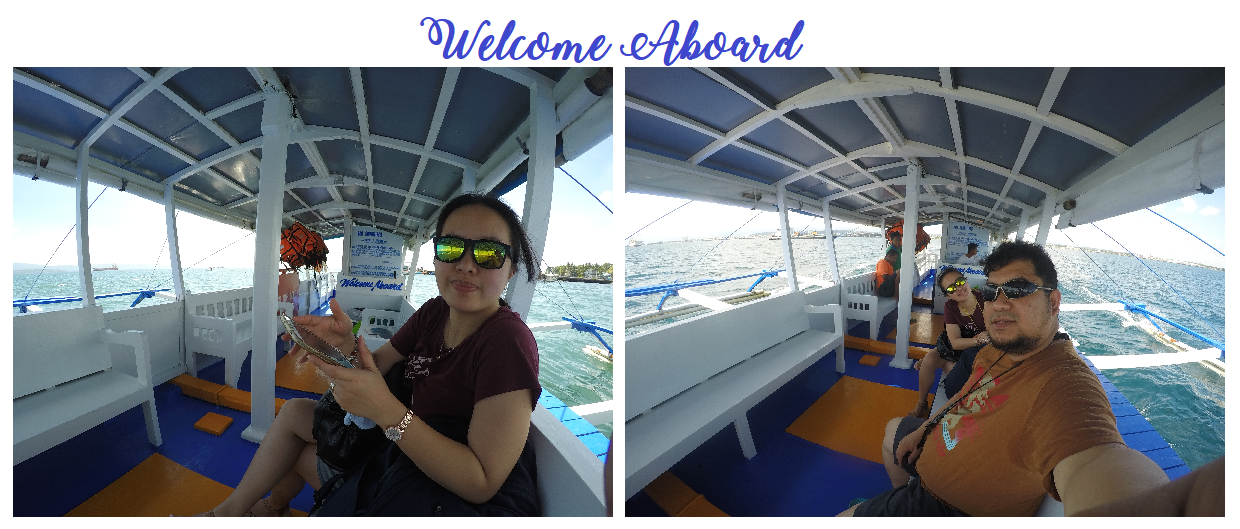 Our exclusive trip with 3 Hof Gorei's crews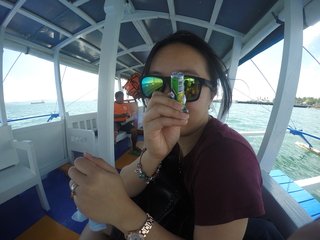 The trip took one-hour but since Tropical Storm Vinta was in Davao, the waves are quite strong that made me feel seasick and that polo candy plus a good nap helped me not to throw up.
It was windy and quiet though bit scary because of the strong waves. My mind already processed fear of upturned boat with sharks in the middle of the sea...
Ok fine!! I was overacting!!
😅😅😅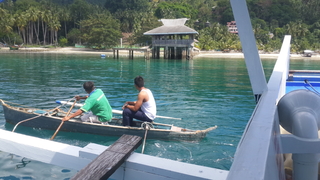 @prinsepong
woke me as we are near, can you see that pavilion? We're almost near!!
BUT... WHATTT?!?!?!
Our boat stopped, few meters away... where almost there ehh!!! Ohh dear God, I don't know how to swim if my feet can't touch the ground!! 😖😖😖
That small boat came to the rescue...
Charraaannn!!
Our knight in shinning armor!! Oppssiee,,, Knight in shinning paddle sounds better!! 😁
They pulled the rope with all their might 💪💪💪 to bring us near the welcome area... I salute their strength as one of the crew was able to stop our boat from crashing on the pillar. Hats off!!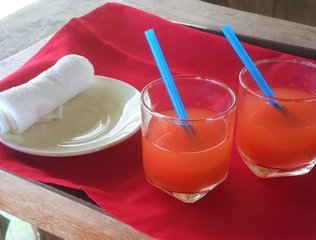 After that scary trip, we were welcomed by
Chang-Chang
, our butler, with this fresh and refreshing Pineapple-Watermelon juice and hot face towel.
The sweetness of the Watermelon perfectly blended with the sour-sweet taste of the Pineapple. We still wanted to ask for more ~LOL~ but, felt shy!! 🤣🤣
After few minutes,
Chang-Chang
lead us to our cottage.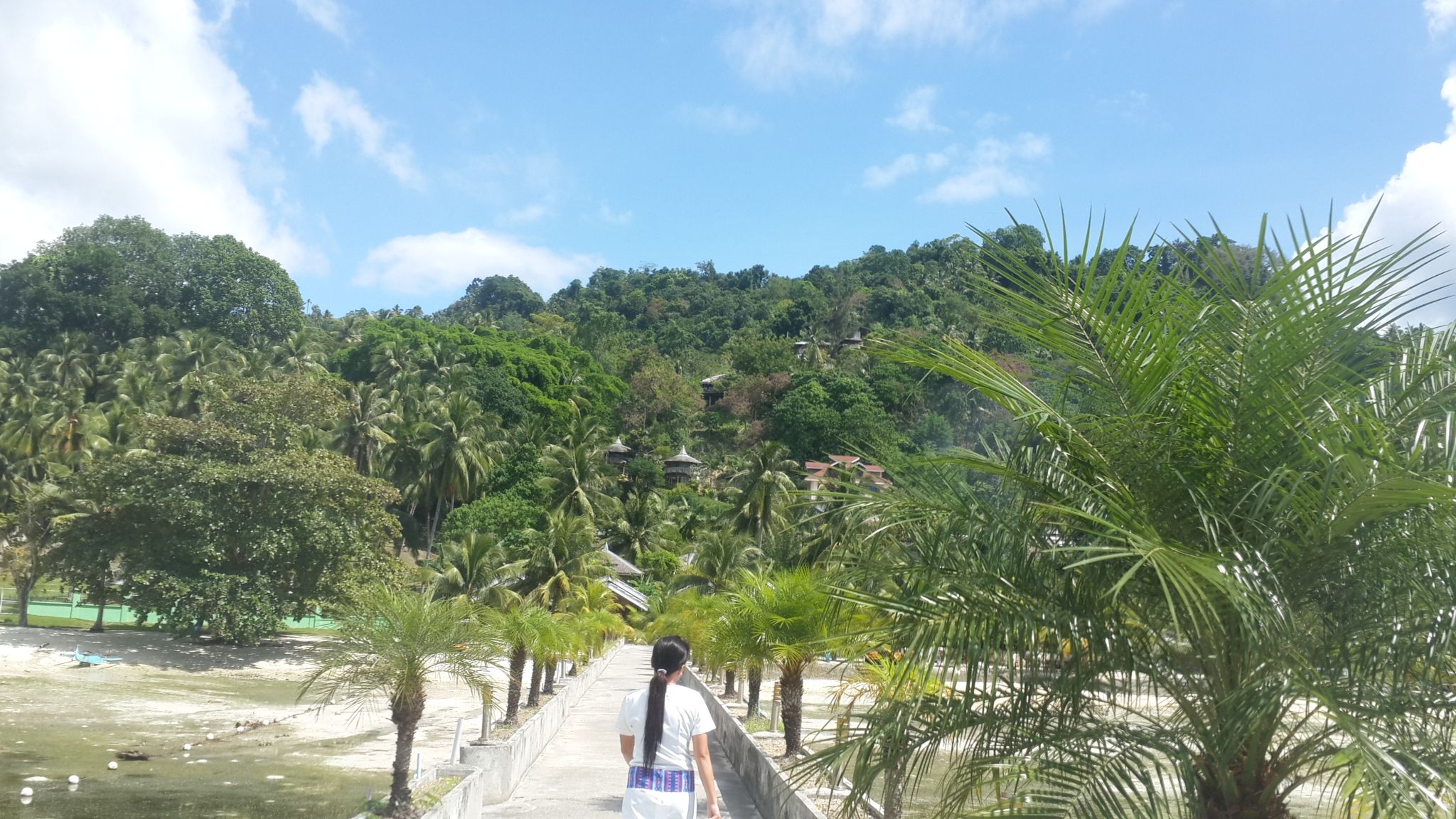 Can you feel now that relaxing feeling... the wind touching your face... hearing the sound of water... birds' tweets serve as your lullaby... and just nap under the tree and let the sunshine kiss your skin... 😍😍😍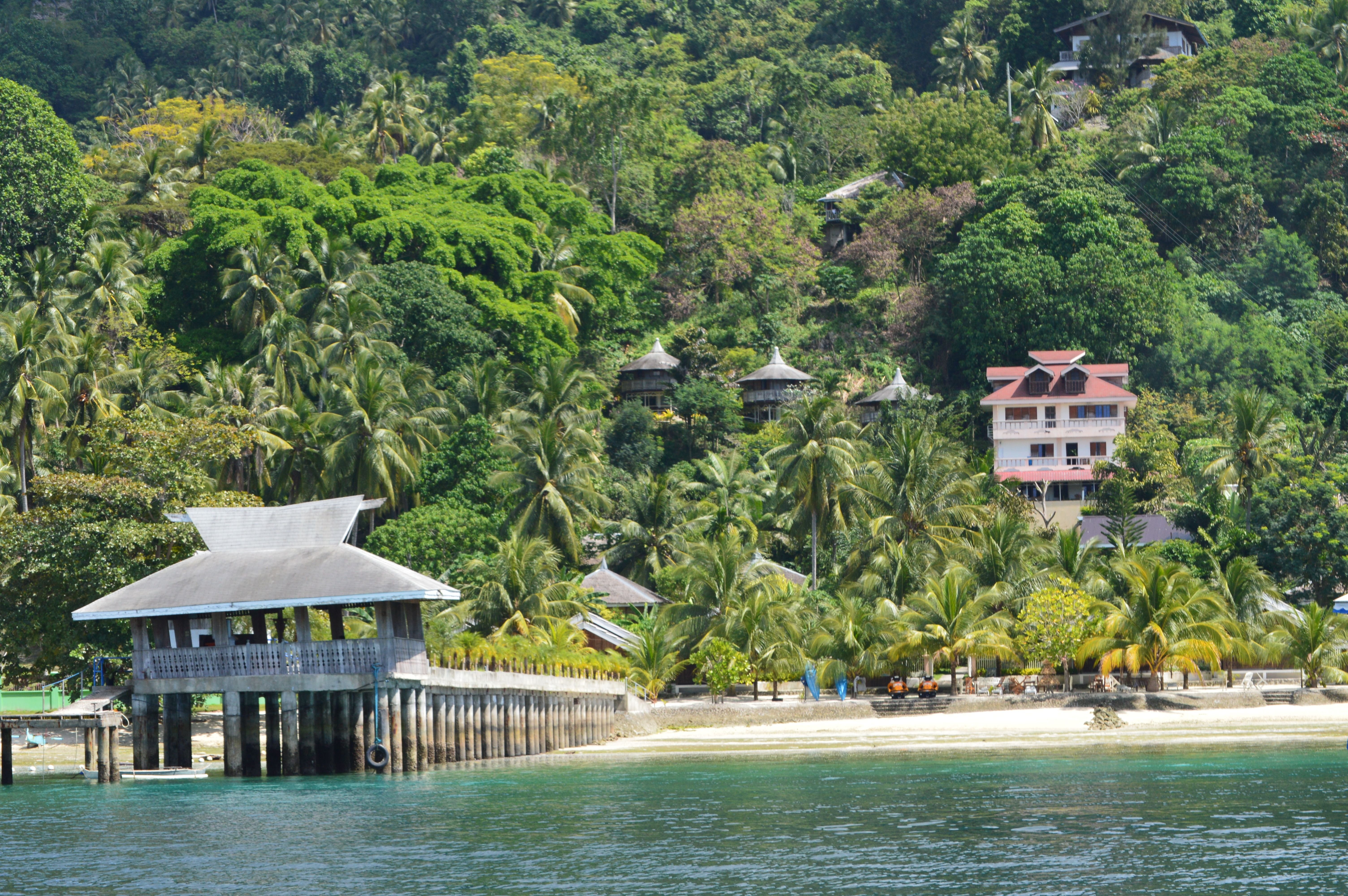 We booked
Hillside Round Hut
for the perfect sunset view but we were upgraded to
Beach Front Cabanas
for free!!! And I loveee it!! Easy access to the sea... 😍😍😍
TIP:
Try going there during off peak season, maybe weekdays too, you might also enjoy the upgrade for FREE!! 🤣🤣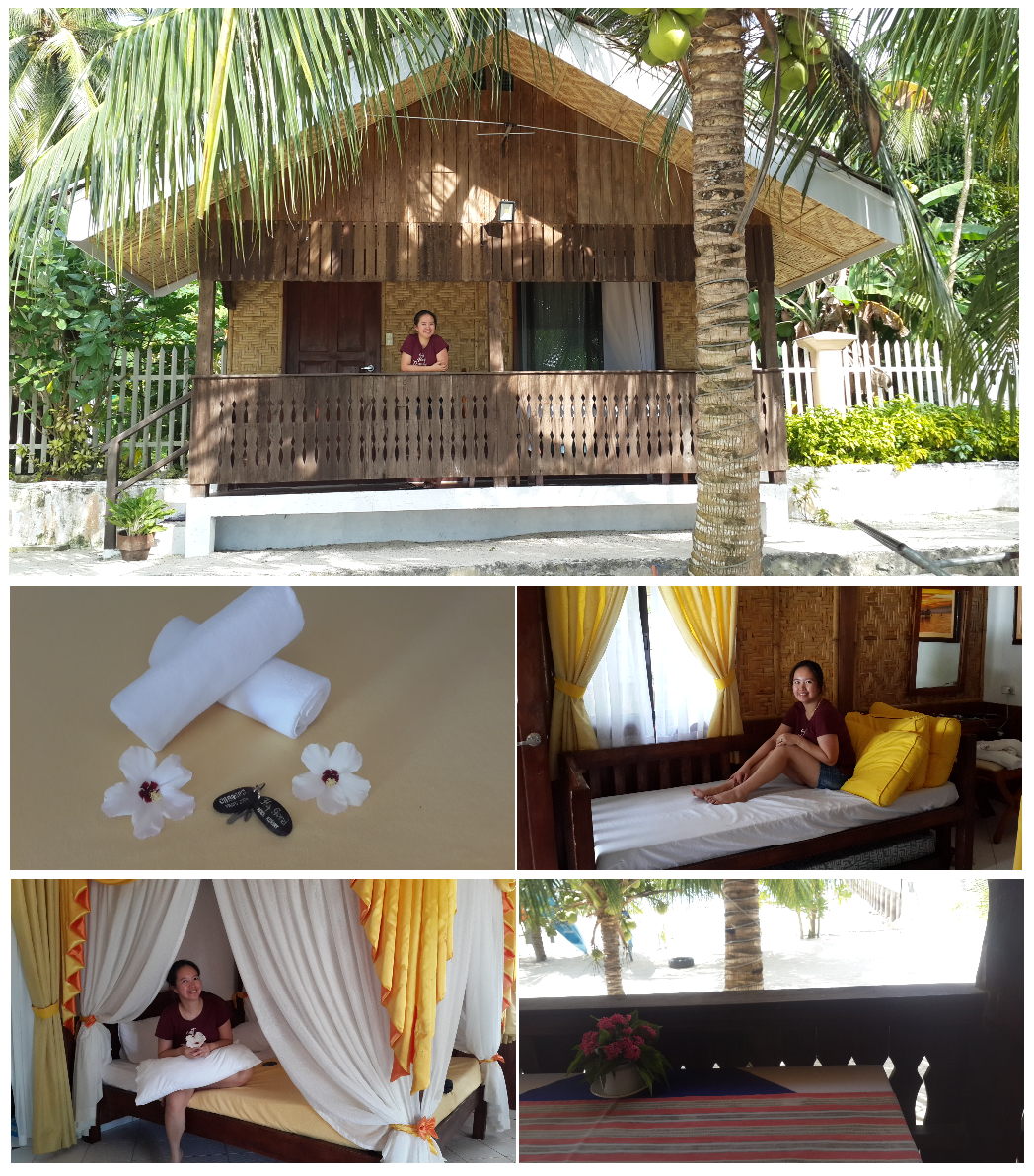 It was tiring and bed was tempting us but we chose to roam around and enjoy the scenery. We hiked to the top and indulged ourselves with the beauty of nature. They also have different animals, will never forget when I screamed so loud because the goose was chasing me. 😥😥😥
They also have pool with depth from 5 to 7 feet. Oh well, it also looks like exclusive to us. ~LOL~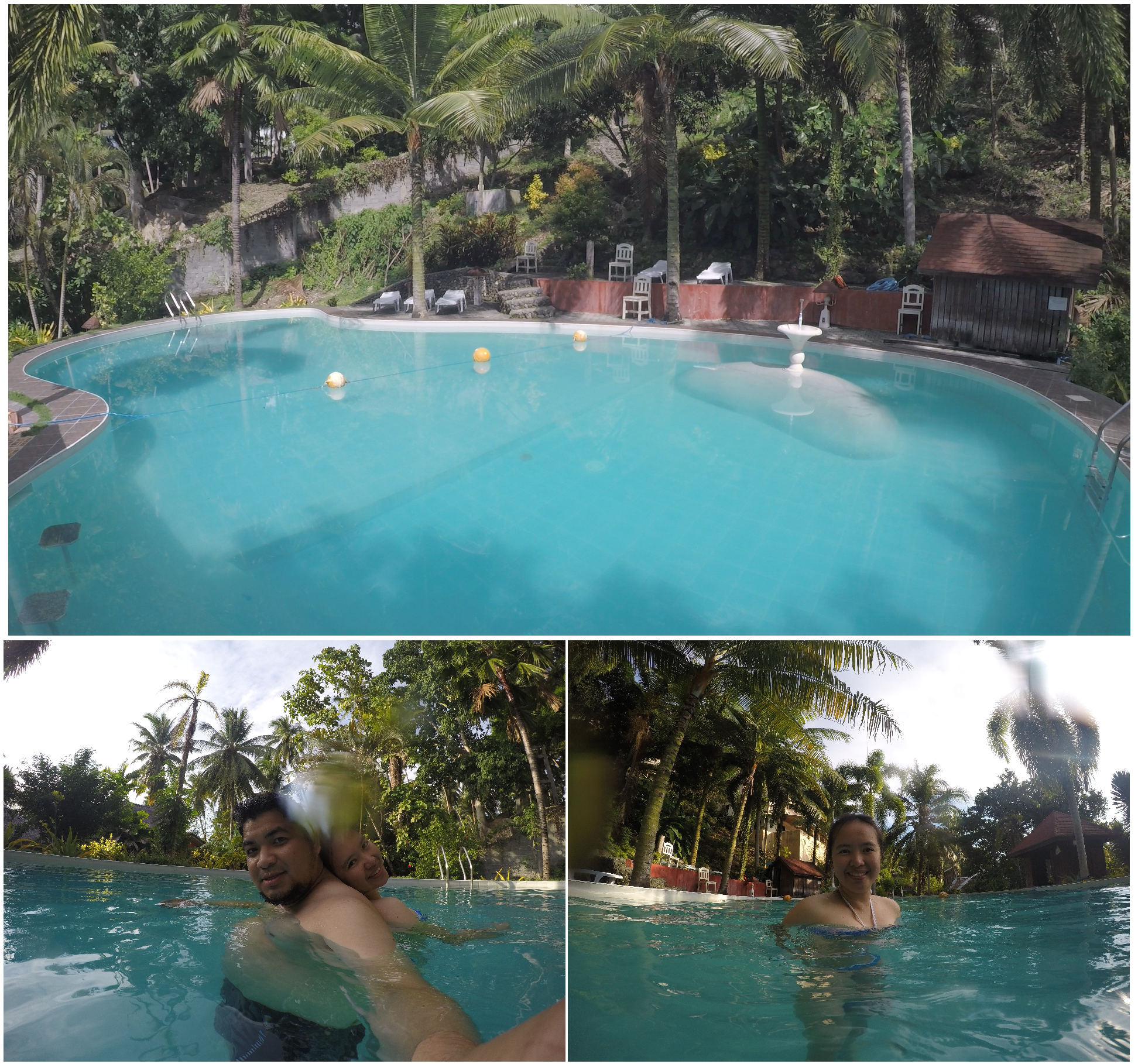 The warm water, tweets of the birds and the majestic sound of the Philippine Hornbill, will surely revitalize your being. T'was the best stress buster plus the quality time with
@prinsepong
...
SUPERB!!
We got hungry and ordered
Tinolang Manok
. We missed taking photo of it as we were starving and just want to enjoy every bite!! It's tasty, the 'papaya' is fresh and they used native chicken... wow, did we just eat organic food? 😄
After eating, we rested and waited for the perfect sunset 😍😍😍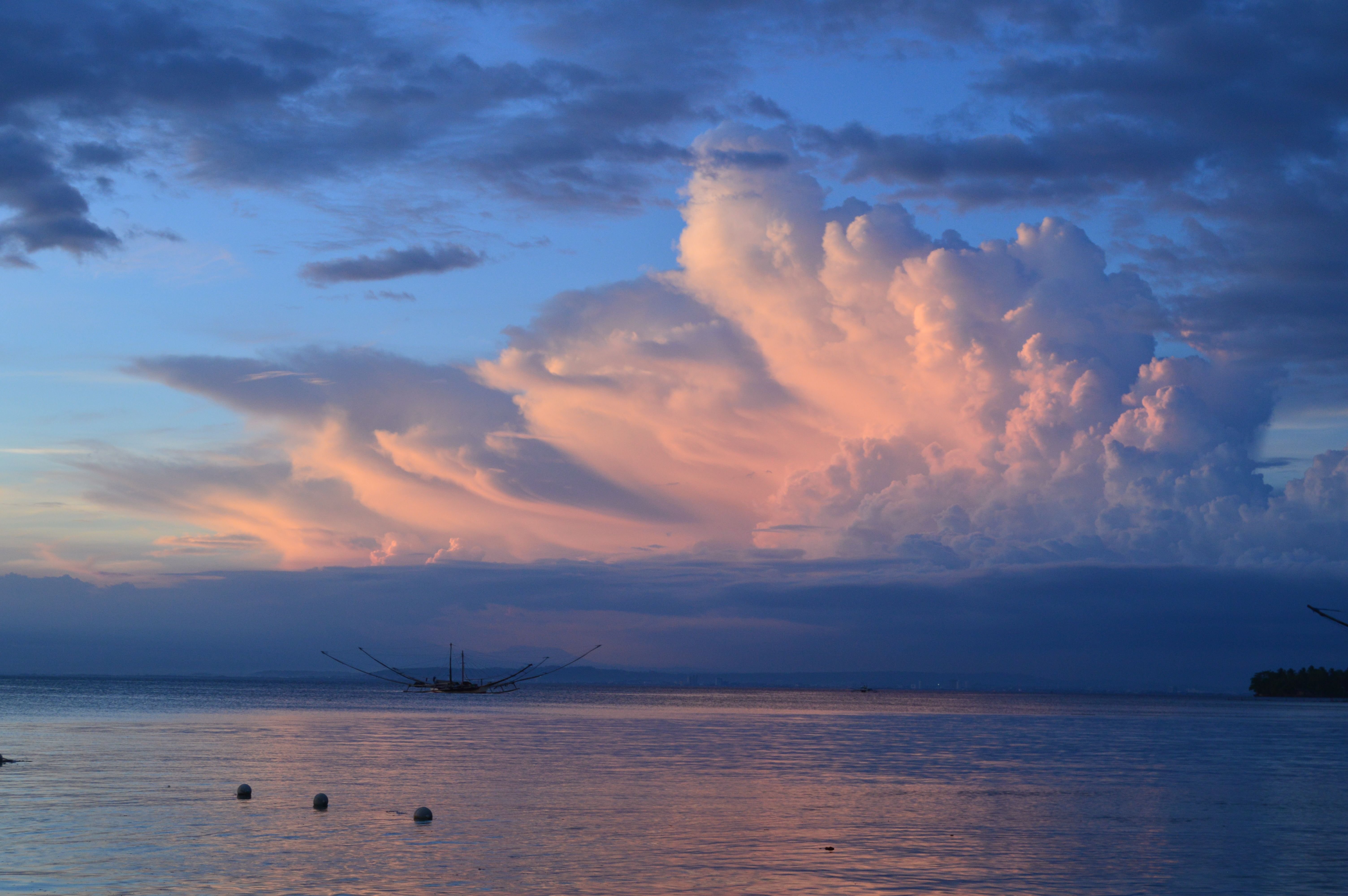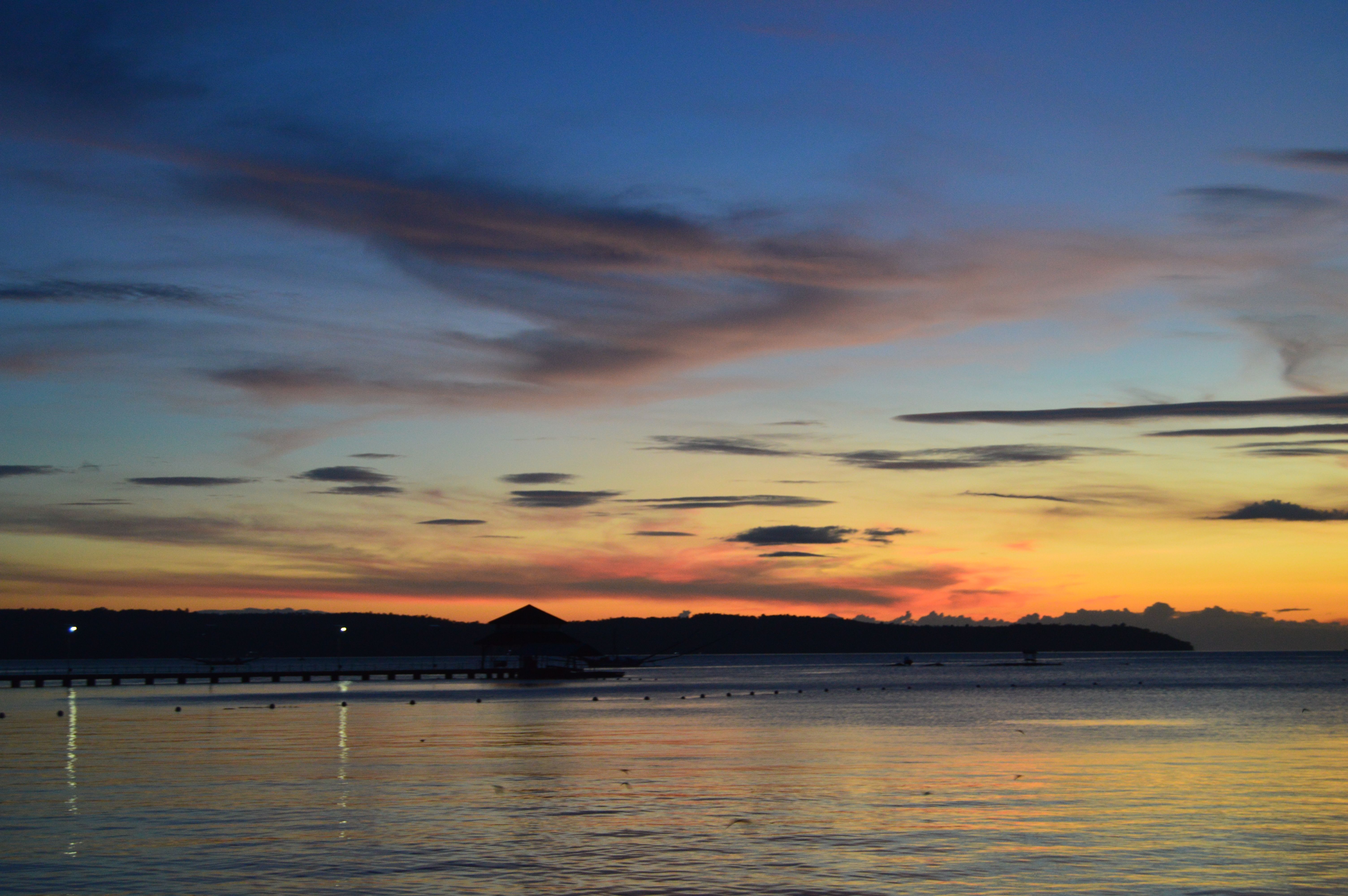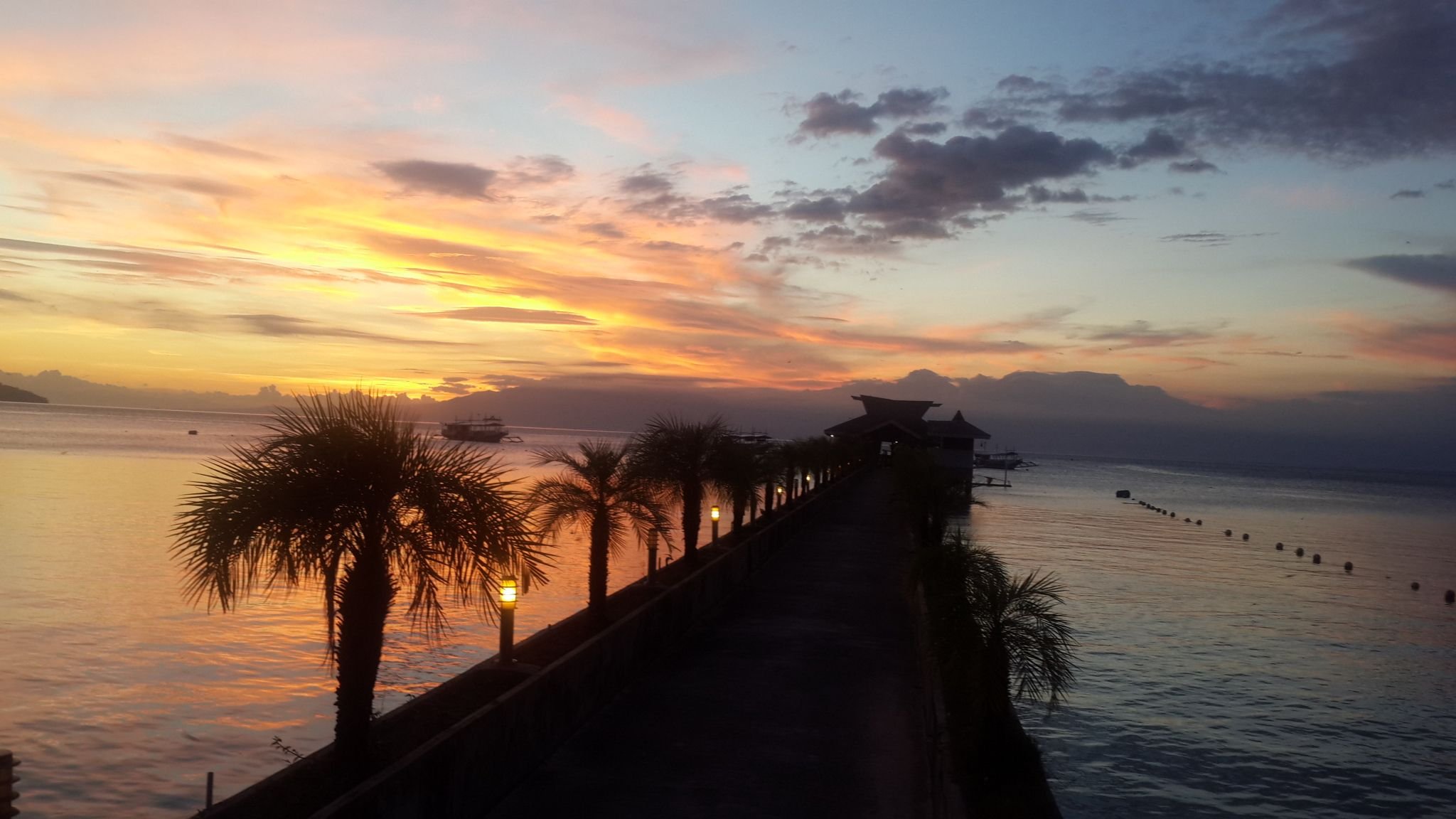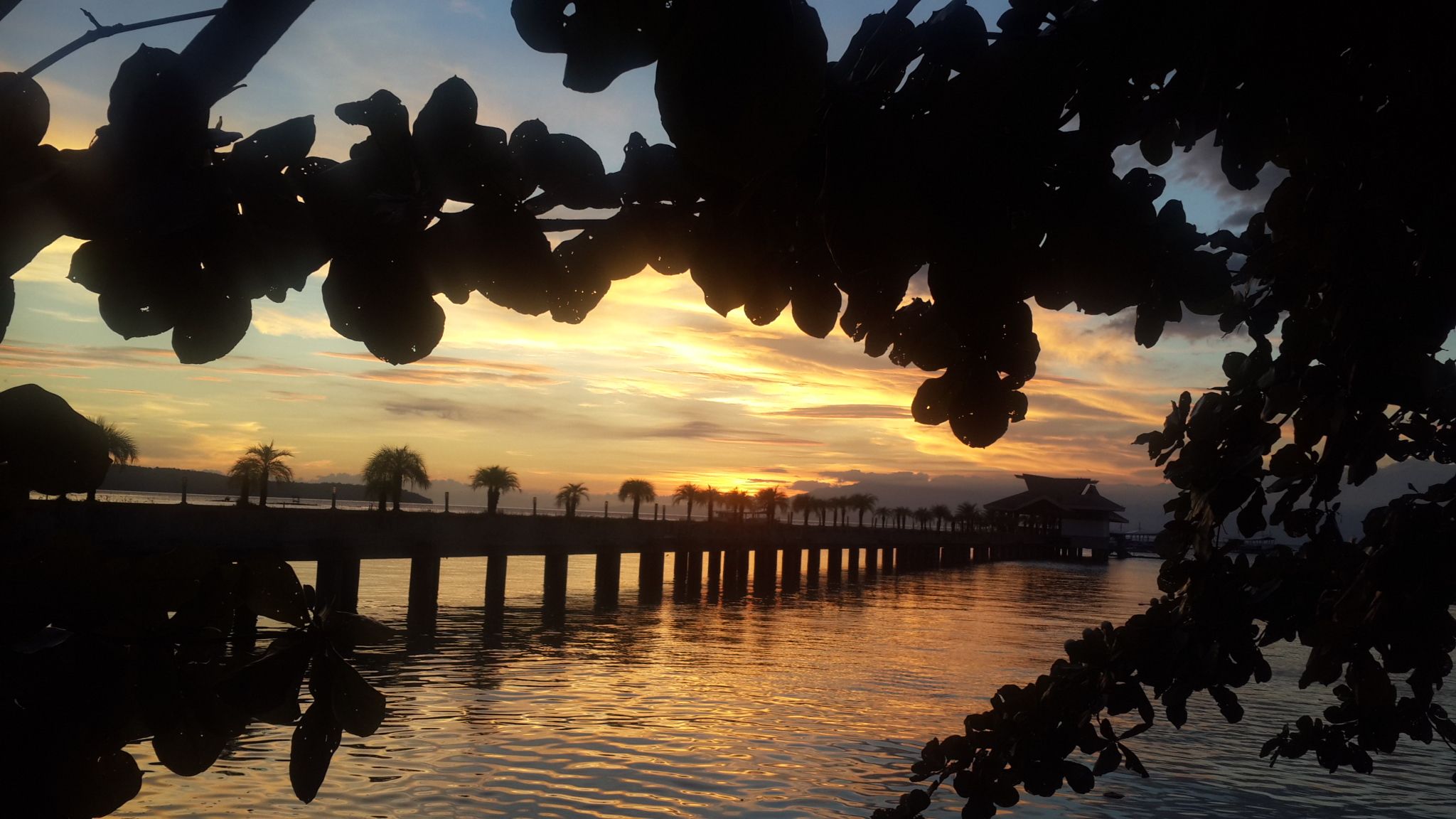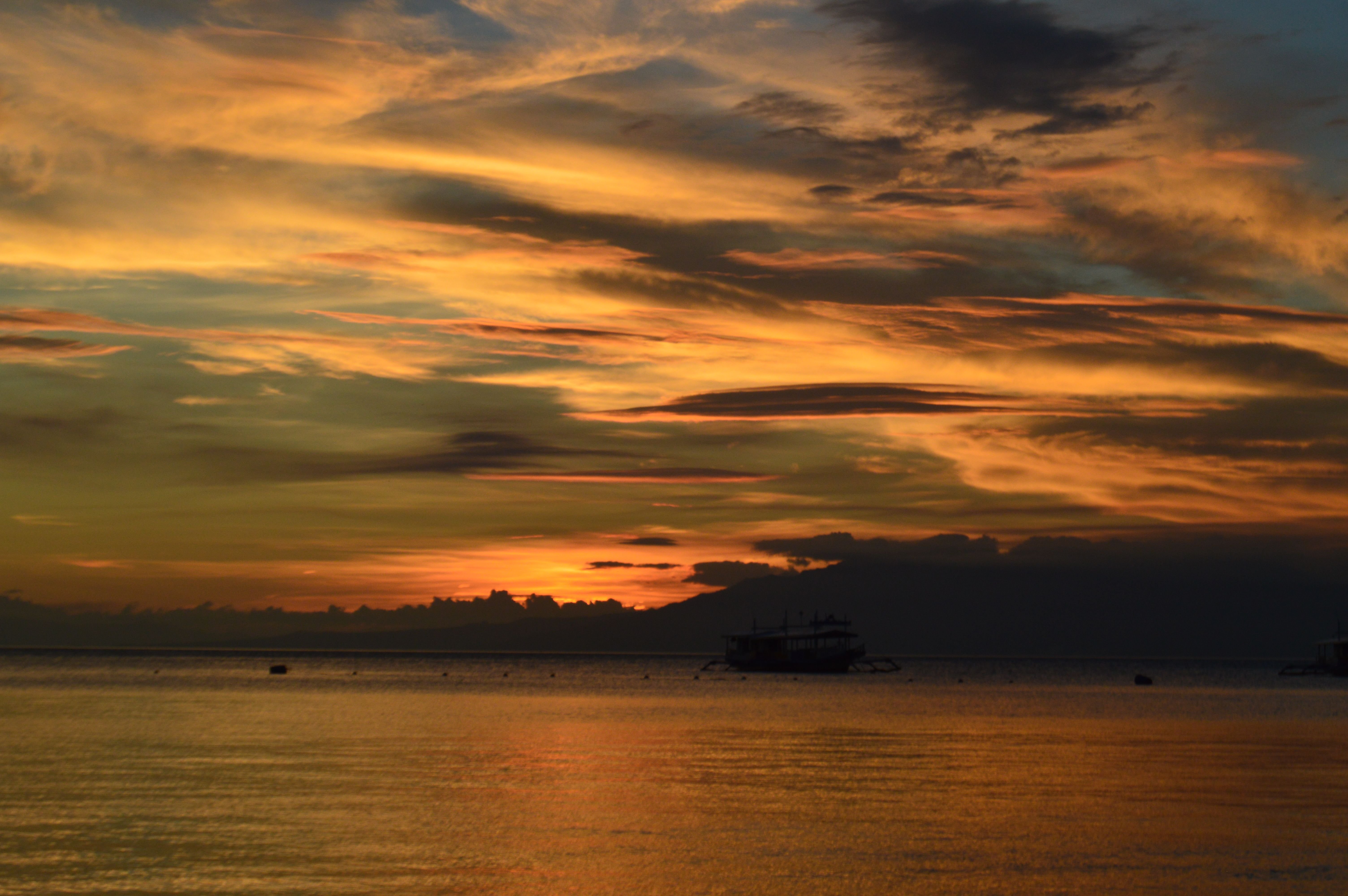 It's ironic that we know sun is setting and rising but do we really appreciate its beauty? Are we able to at least take time to watch them? How the blue sky turns to gold linen until everything turns to dark?
Breathtaking!
No word can describe it better, awesome creation, perfect sunset!
So PingPong took advantage the chance, Pictorial Time!!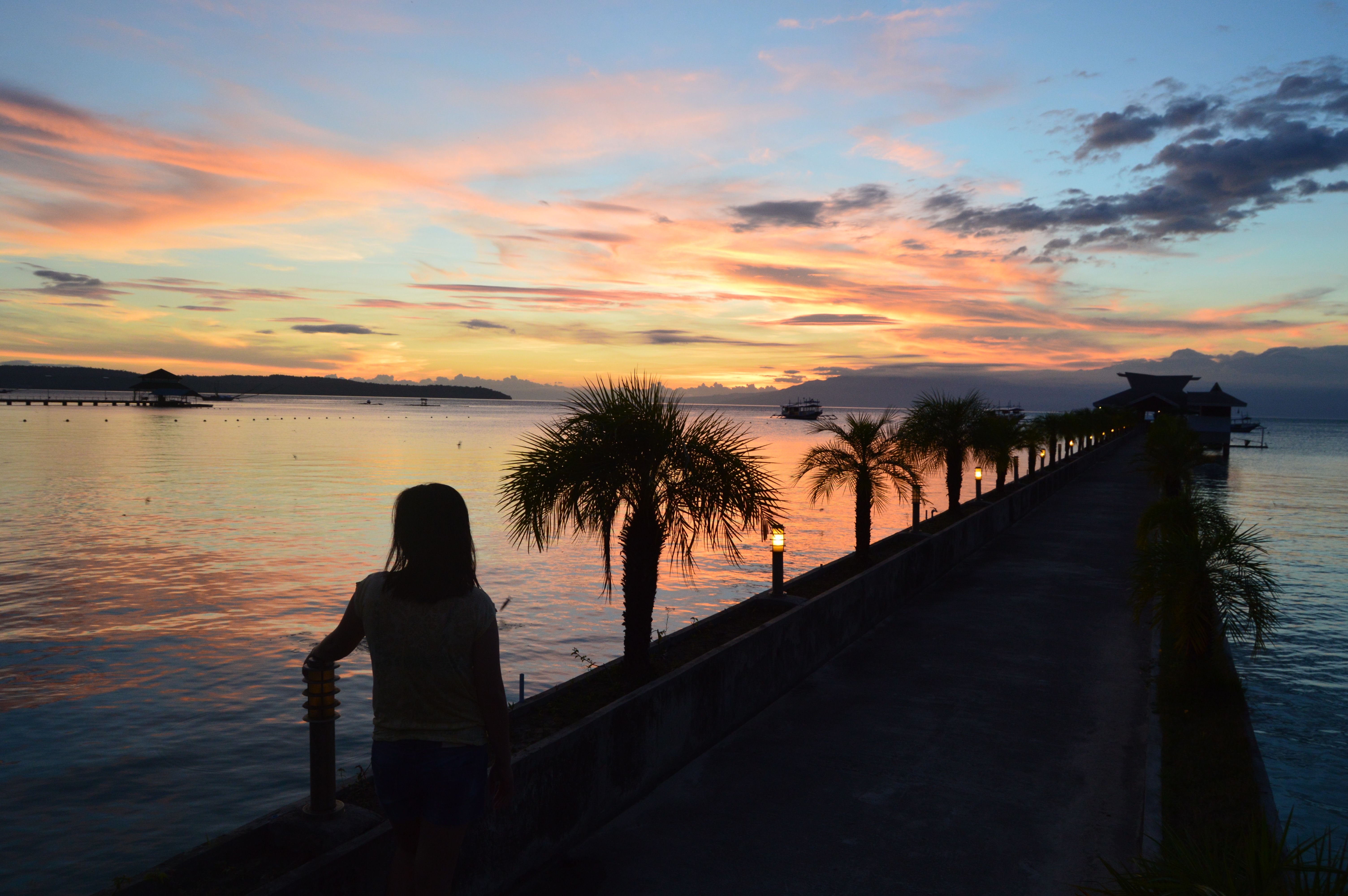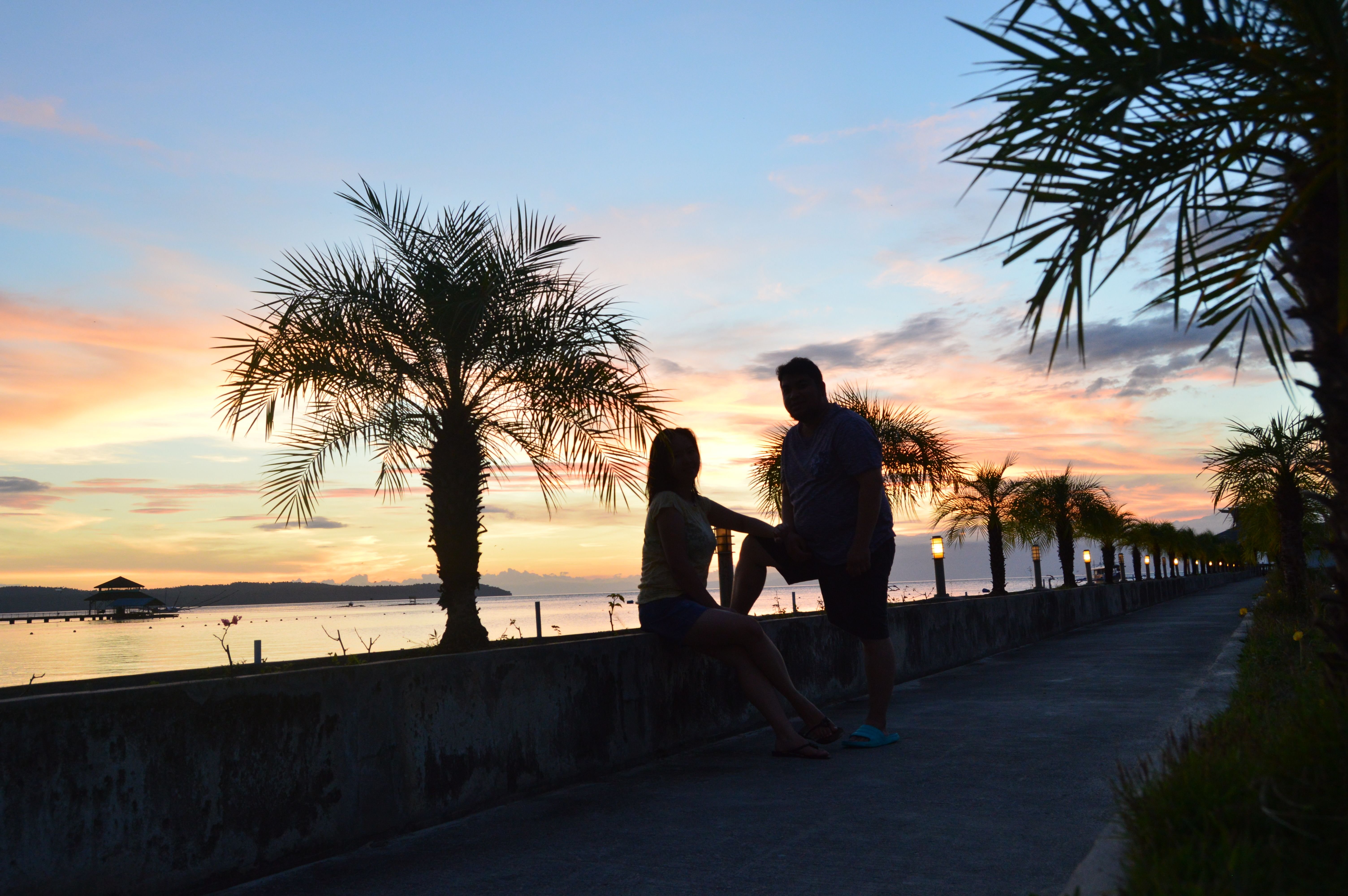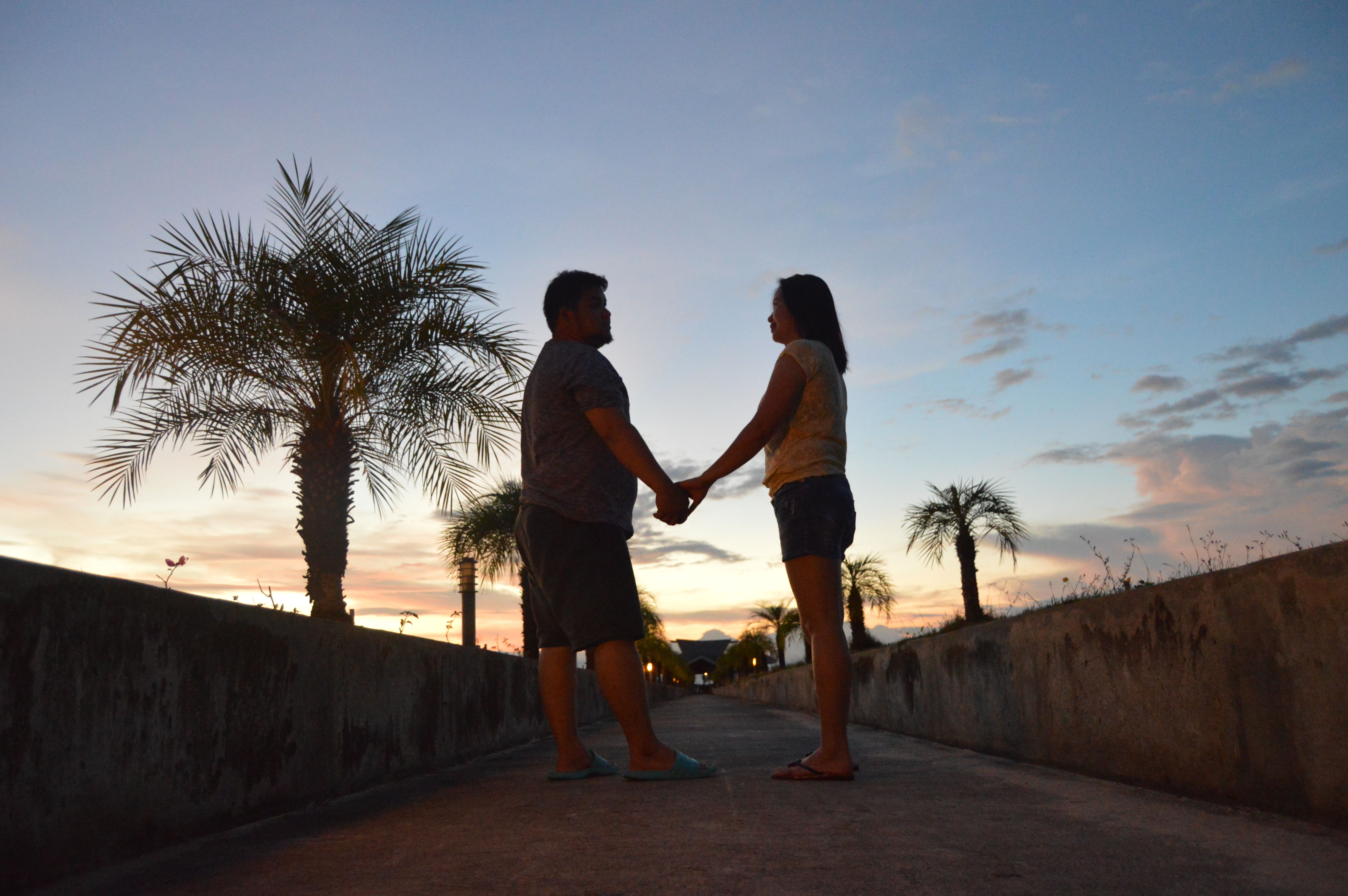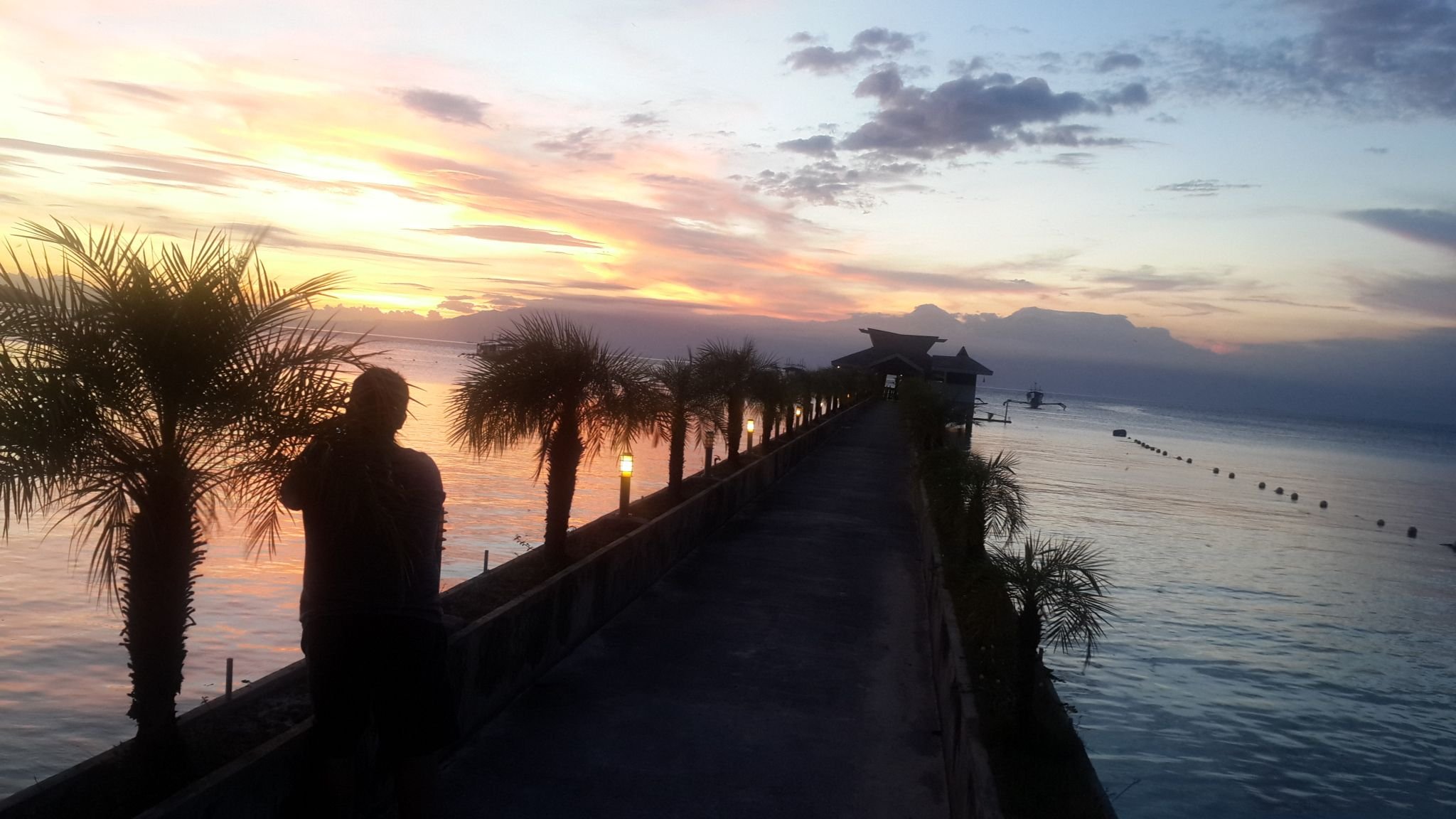 Time seems so fast and before we know it,
dinner time!!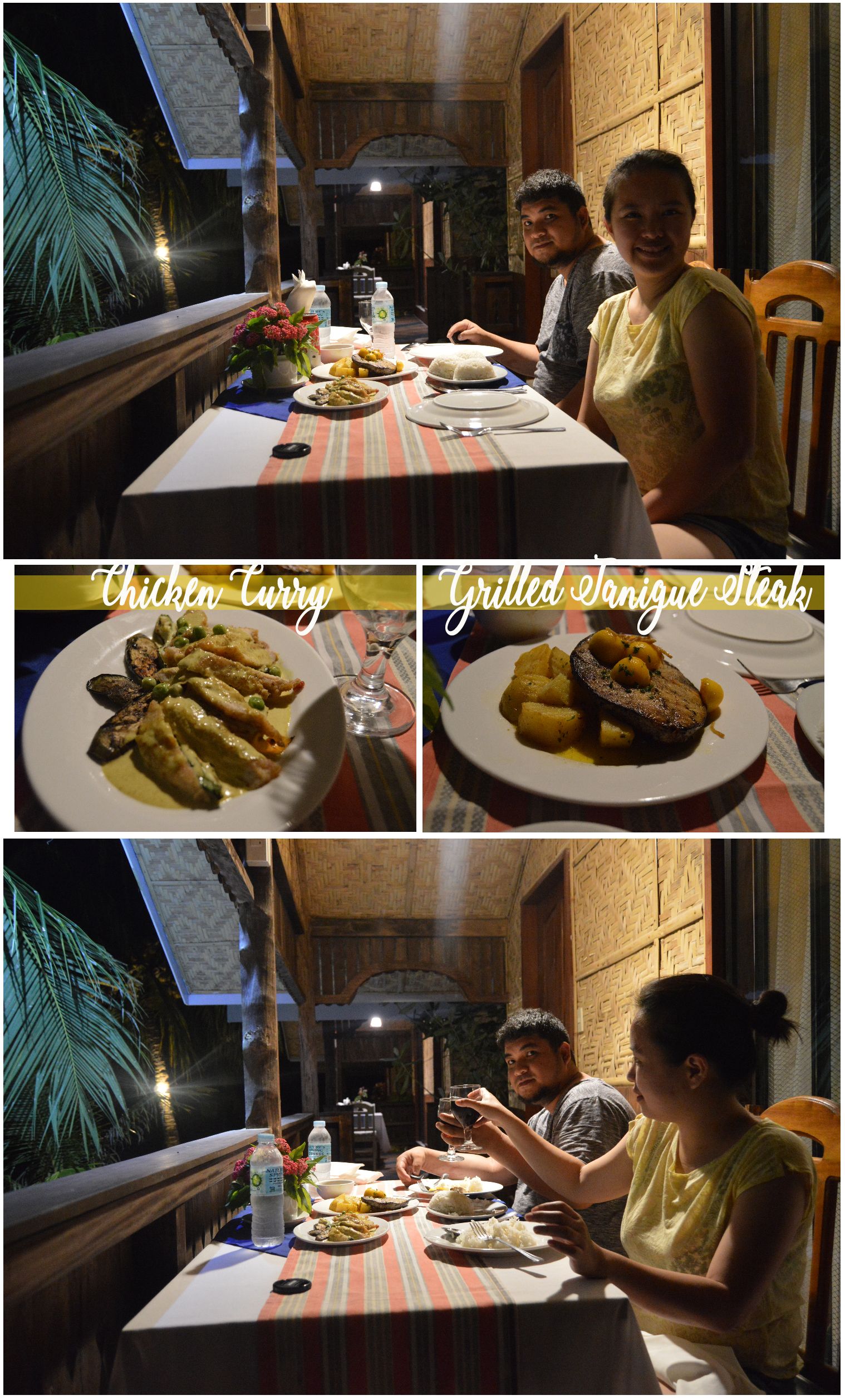 Chicken Curry:
Chicken meat and vegetables simmer in fresh coco-milk flavored with curry tamarind and ginger.
I am not much with curry, am no coco-milk fan, but I loved it's sweet and salty taste.
Grilled Tanigue Steak
Char-grilled Tanigue fish fillet in ginger mango sauce served with potato wedges
The Tanigue meat has it's own taste but with chunk of sweet mango and a savor of soy sauce ,
WOW!!
It's like thousand of flavor is bursting in my mouth with every bite,,, wanting for more!!
Delicioso!!
Right after the dinner, we just stayed for a little more time outside, stargazing.
We requested
Chang-Chang
to serve the breakfast at 07:00 AM.
We planned to wake up early to check if the sunrise is gorgeous as the sunset, but t'was raining... woaahh,,,
Bed-weather!!
Cuddle timeee!! 🤣🤣🤣
The food was served early too, just on time when we woke up
again!
😅
It's a gloomy day, thank God, as we forgot our sunblock 😅😅😅 I mistakenly put the mosquito-off-lotion instead of the sunblock! ~LOL~
Cold breeze and we just know what's the perfect hot drink for that!!!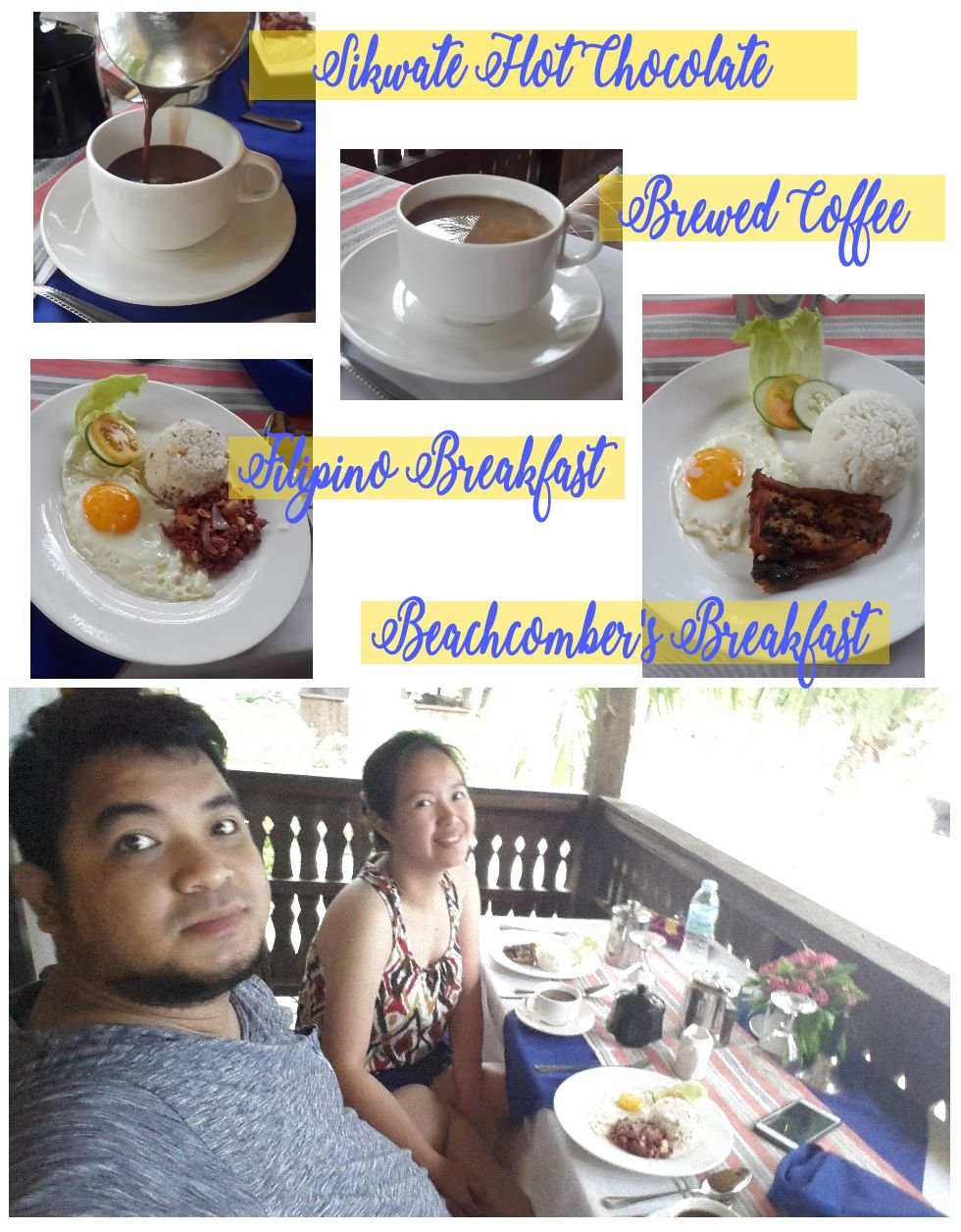 Note: Breakfast will be served from 06:30 AM to 09:30 AM only. Last order time - 09:00 AM
Cha Time!
Filipino Breakfast:
* Any Style of (1) farm fresh eggs (We specifically requested for half-cooked egg yolk)
* Choice of: Plain, Fried or
Garlic Rice
* Choice of: Pork Tocino, Longanisa or
Sauted Corn Beef
*
Brewed
or Instant Coffee
Beachcomber's Breakfast
* Chilled Papaya with Lemon (oppssiee... not available when we ordered...)
* Any Style of (1) farm fresh eggs (We specifically requested for half-cooked egg yolk)
* Choice of:
Daing na Bangus
, Tocino or Longanisa
* Plain Rice
*
Sikwate Hot Chocolate
, Brewed, Instant Coffee or Tea
After breakfast, it's time to have the Vitamin
SEA
!!! It's still raining but just good enough to play in the water.
They have water activities too, they have Jet ski and Kayak which we tried. This is my first time Kayak experience and ohh,, t'was hardddd!! 😂😂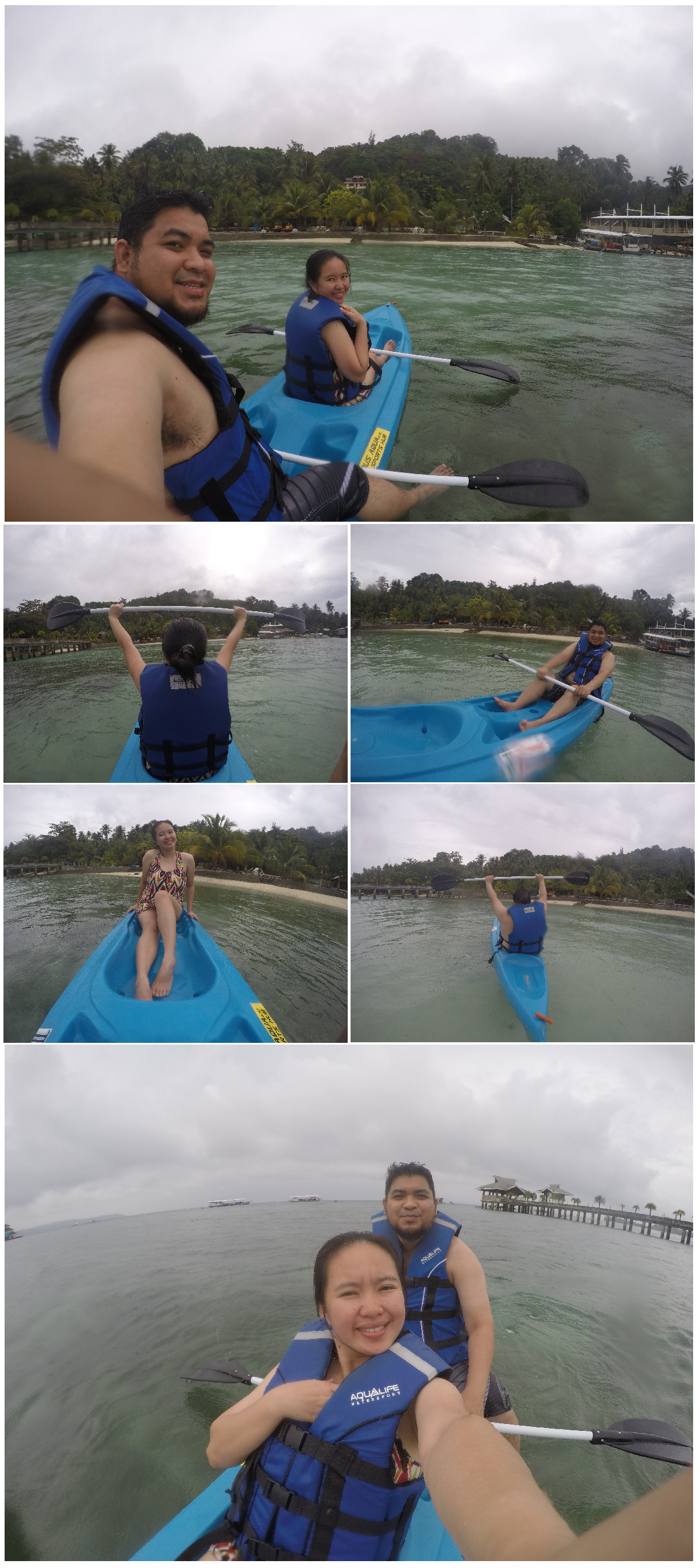 Aside from my first Kayak experience, that day was my first try of eating fresh
Spiny Sea Urchin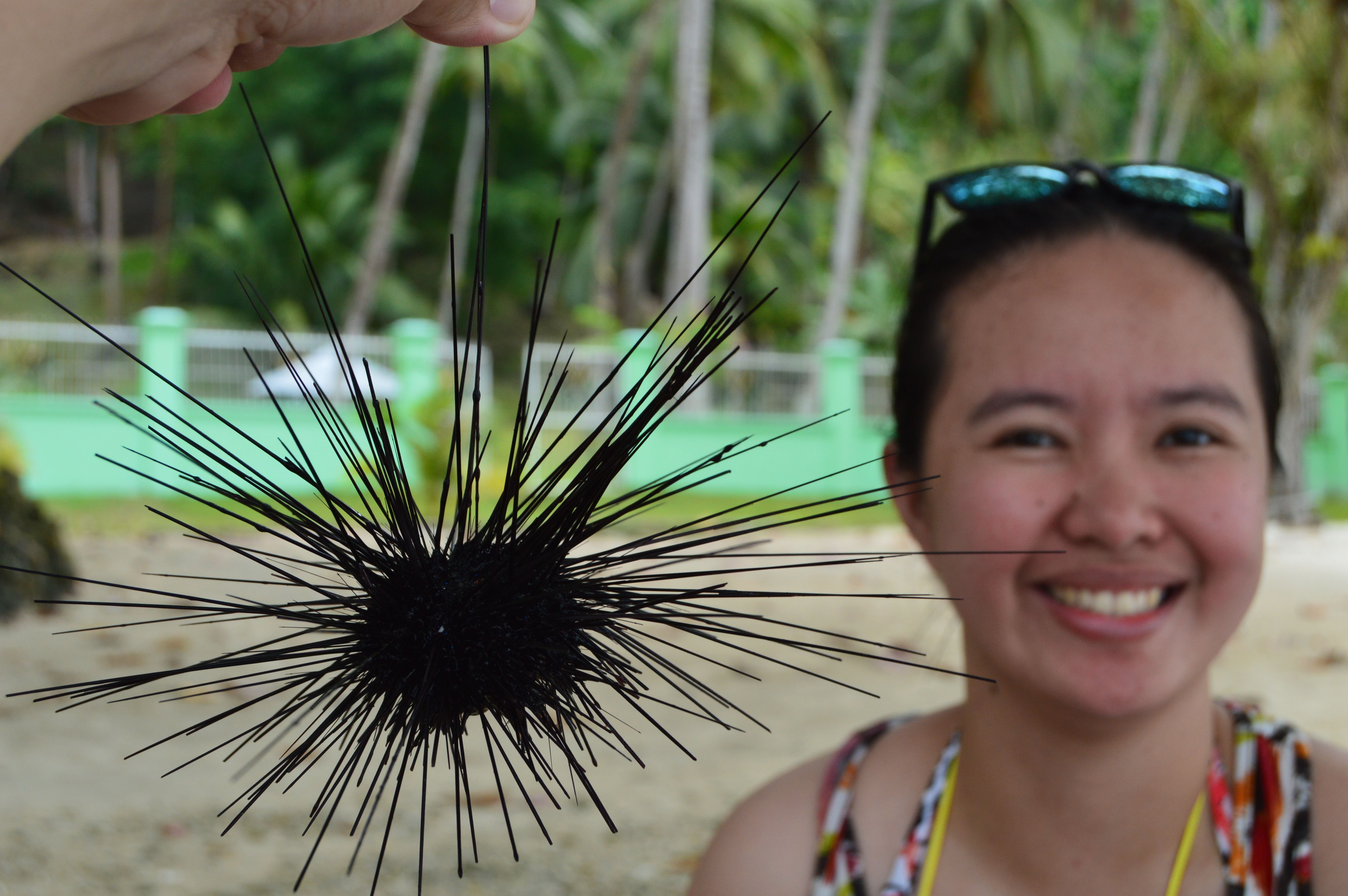 They are just picking it near the shore but you have to be careful as they said it's spike can cause you fever. The father of the family took these bunch for their lunch!
Amazing
how rich our mother nature!

It tastes so good, thought it's salty but it tastes sweet. I liked it!!! Something that I want to try again next time! 😊😊😊 Oohh,, anyway, I LOVEEEE food!! 😂😂😂
We only have two-hours to prepare for check-out so we maximized the picture taking time!! 😂😂
Here are the
few
of my favorite pics!!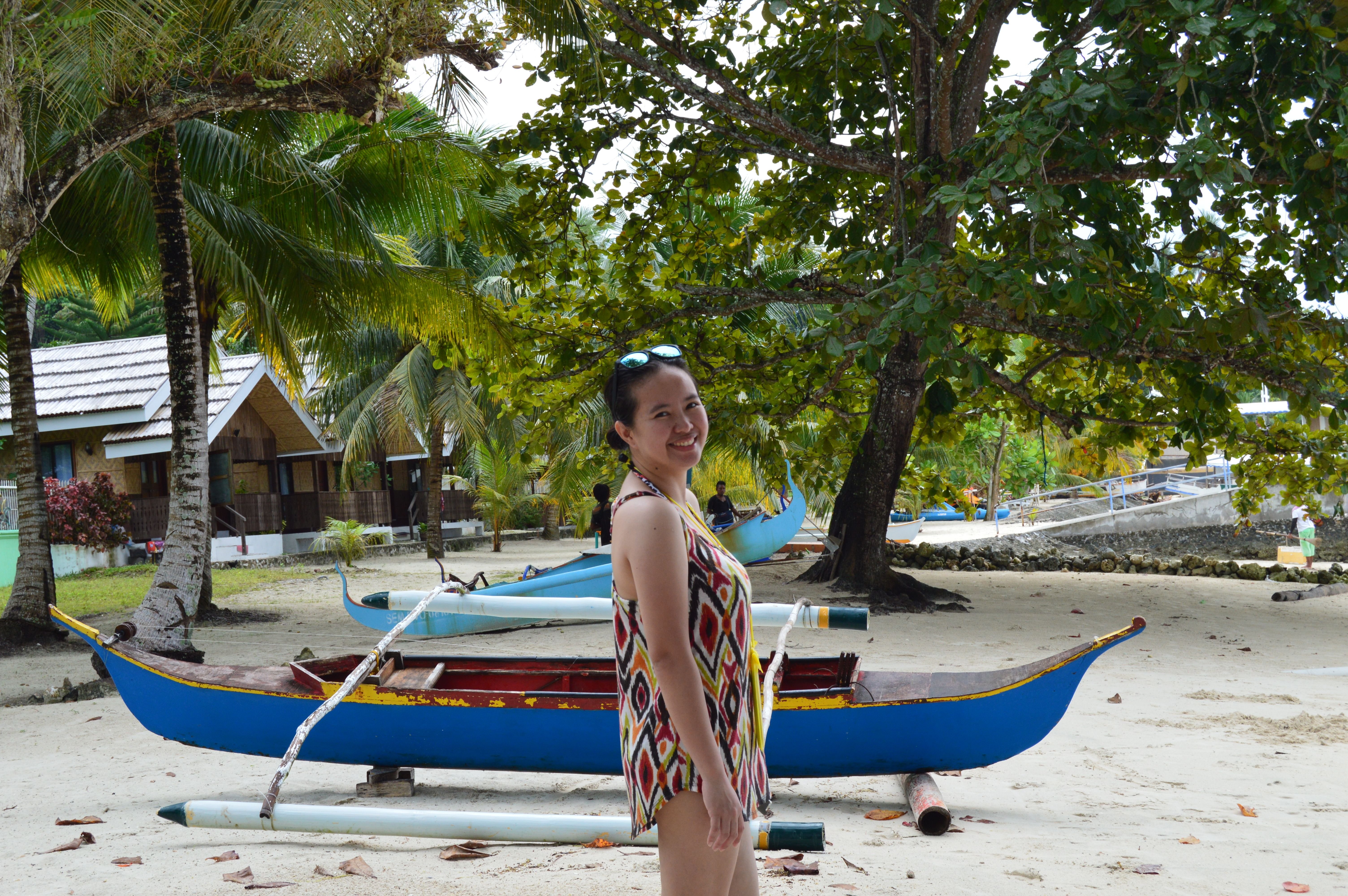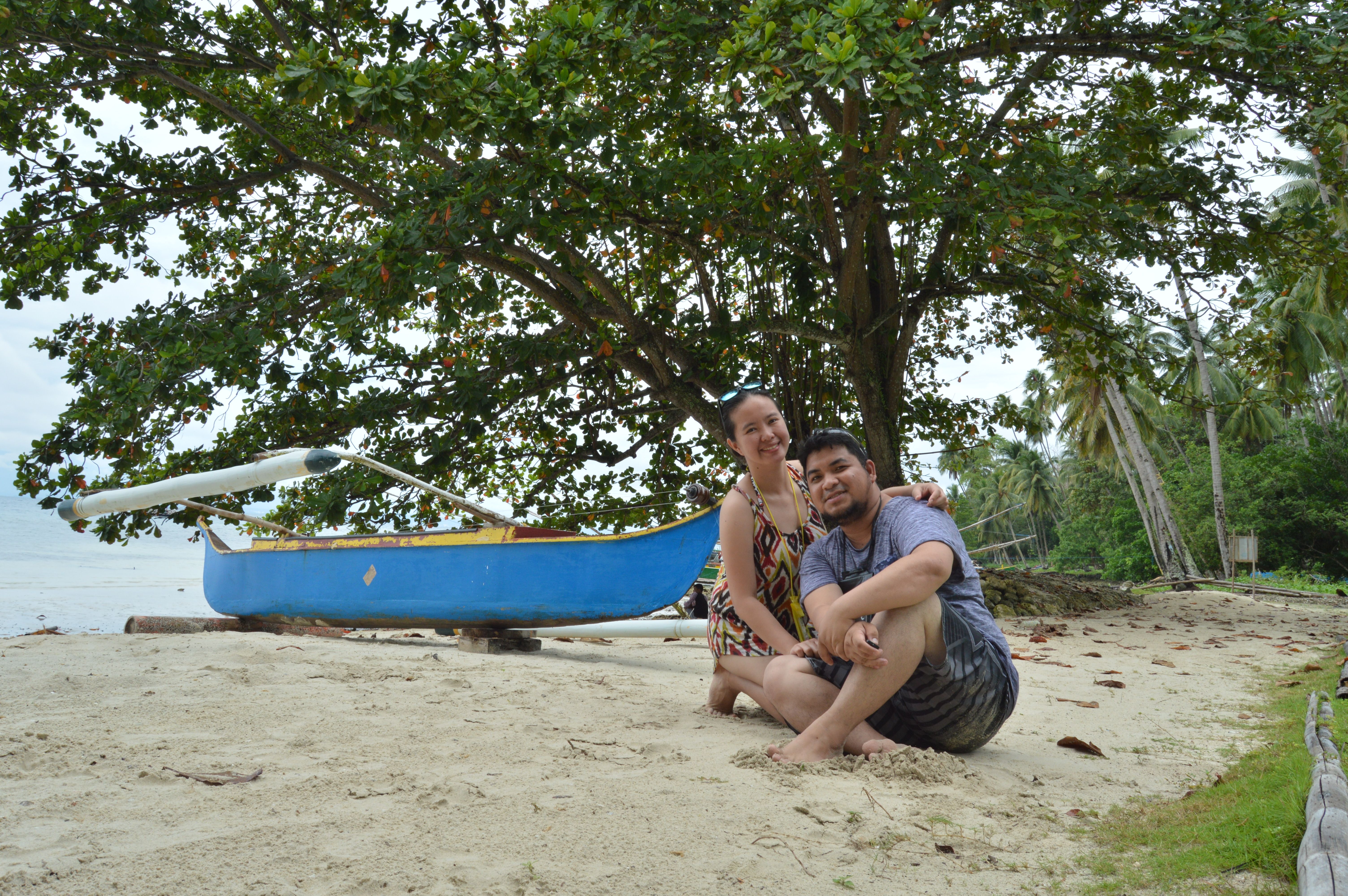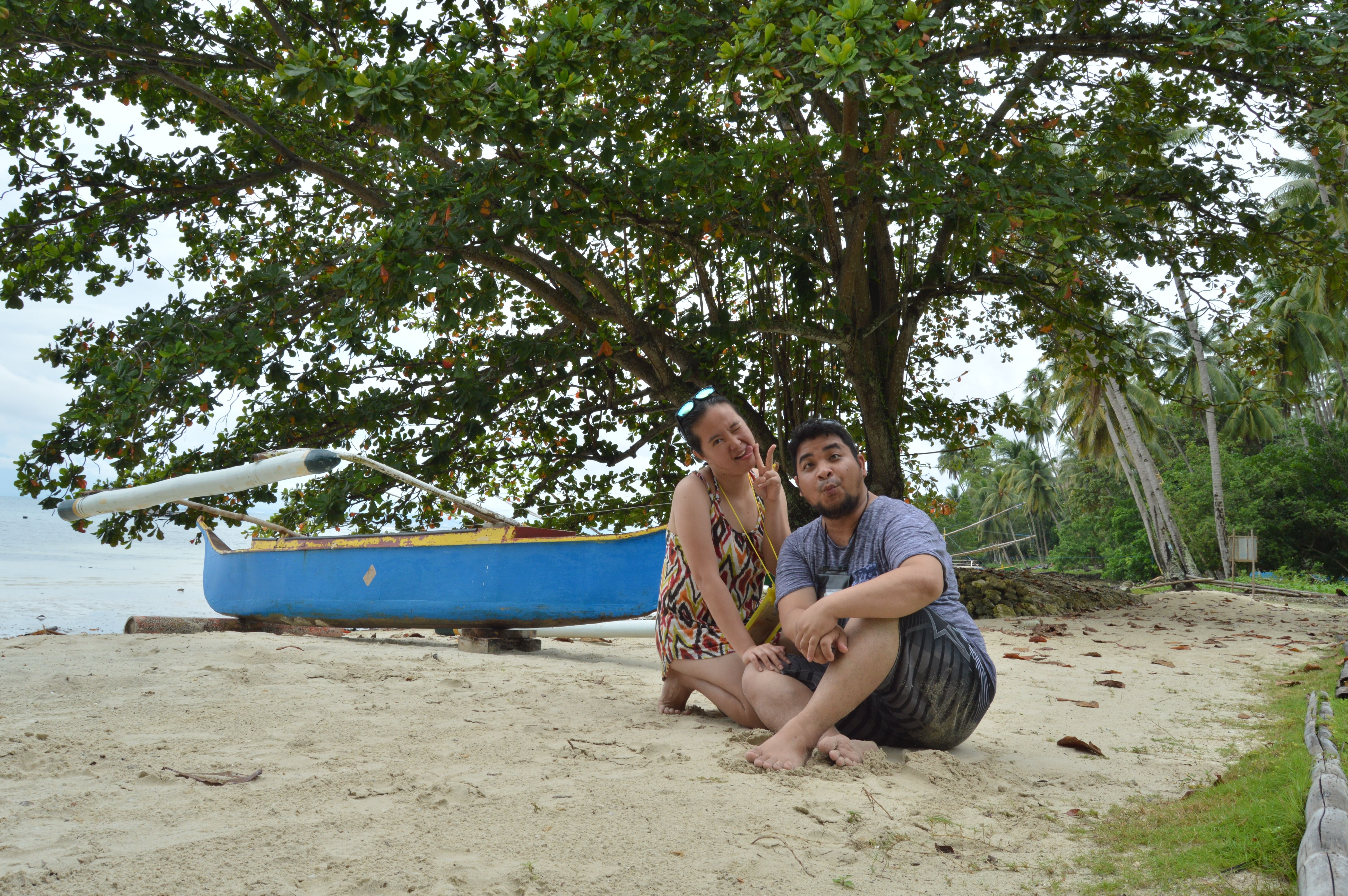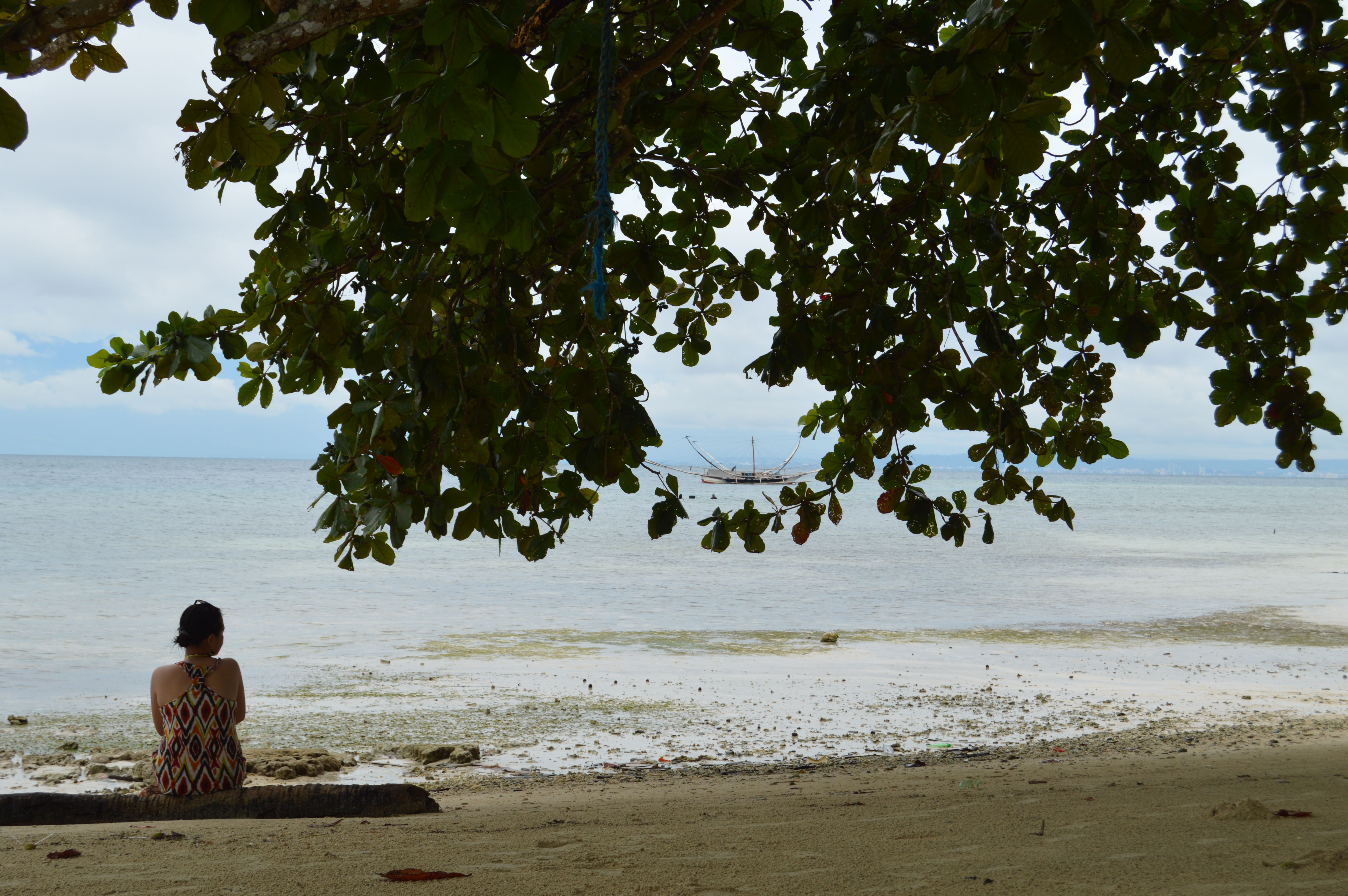 Ohh,, by the way... we still ordered light lunch... 😂😂

I must admit, their Chef won my heart! All we've tried are really tasty. I am actually quite picky in terms of food-tasting,,, but those we've tried 👌👌👌 I'm giving you 8.5 out of 10 Ratings Chef!! 👍 👍 👍
Ohh and of course,, a big
THANK YOU
to our Ms. Beautiful Butler, Chang-Chang! Her service is recommendable 👍 👍 👍 On time and really took good care of us! Thank you!! 😊😊😊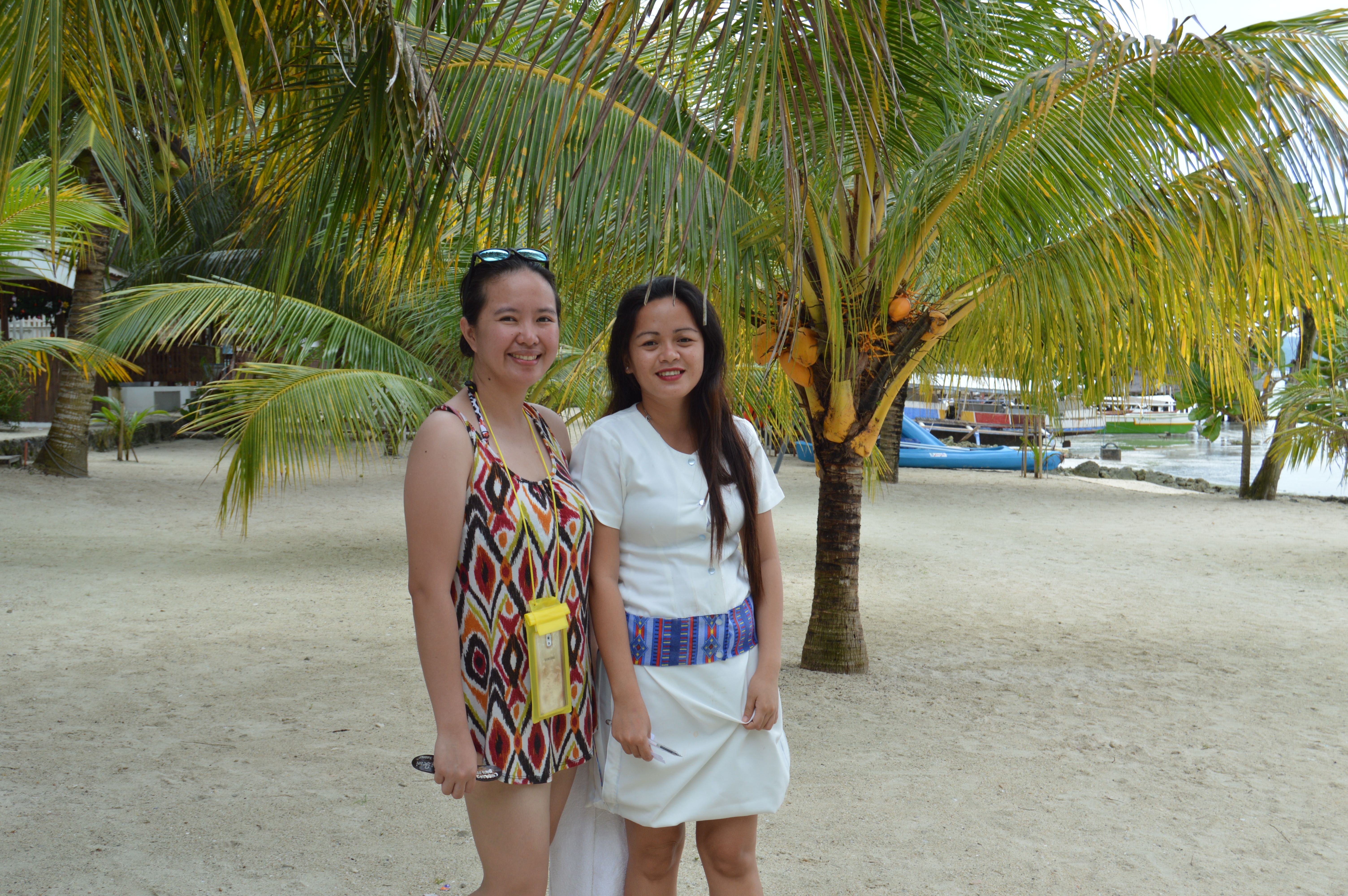 Check out time and bill is ready!! ~LOL~ 😂😂😂 It actually costed us around $122.00 for Two-Days-One-Night with sumptuous food and Kayak... which I think not so bad at all.
Will surely come back,, or maybe will try Pearl Farm next time right
@prinsepong
!?!? 😬😬😬
And for you to also experience our Sweet Escape, please see the video below prepared by
@prinsepong
Hope you enjoyed it as much as we do!! Until our next Sweet Escape! 😍