---
---
---

---

---

---
Me and my brother @intrepidthinker celebrated my 30th birthday on a amazing hike on pine moutain trail. We stayed at the flamingo shelter and had a great expirence in the wilderness of the appalachian moutains. The shelter was beautifully made with an upper loft to keep you safe from black bear attacks. It took alot of pysical energy and knowlege to get the shelter set up. Theres a rule of thumb to gathering fire wood "When you think you have enough, get three time more."
After that, we had to unpack our gear and built a sweet ass firepit with the surrounding stones we could gather. When our home for the night was finished, we cracked open some cold brewski's, and marveled at our hard work and effort. After that, it started raining so we had to build a "romain fire" instead out of a BBQ grill we found and rolled out of the rain, then proceeded to take a celebratory birthday shot. It was some good ol' single barrel Knob Creek 120 proof bourbon whiskey. We didn't have shot glasse's so we had to cut empty water bottle's which worked magic. We knew a good night was bound to happen.
---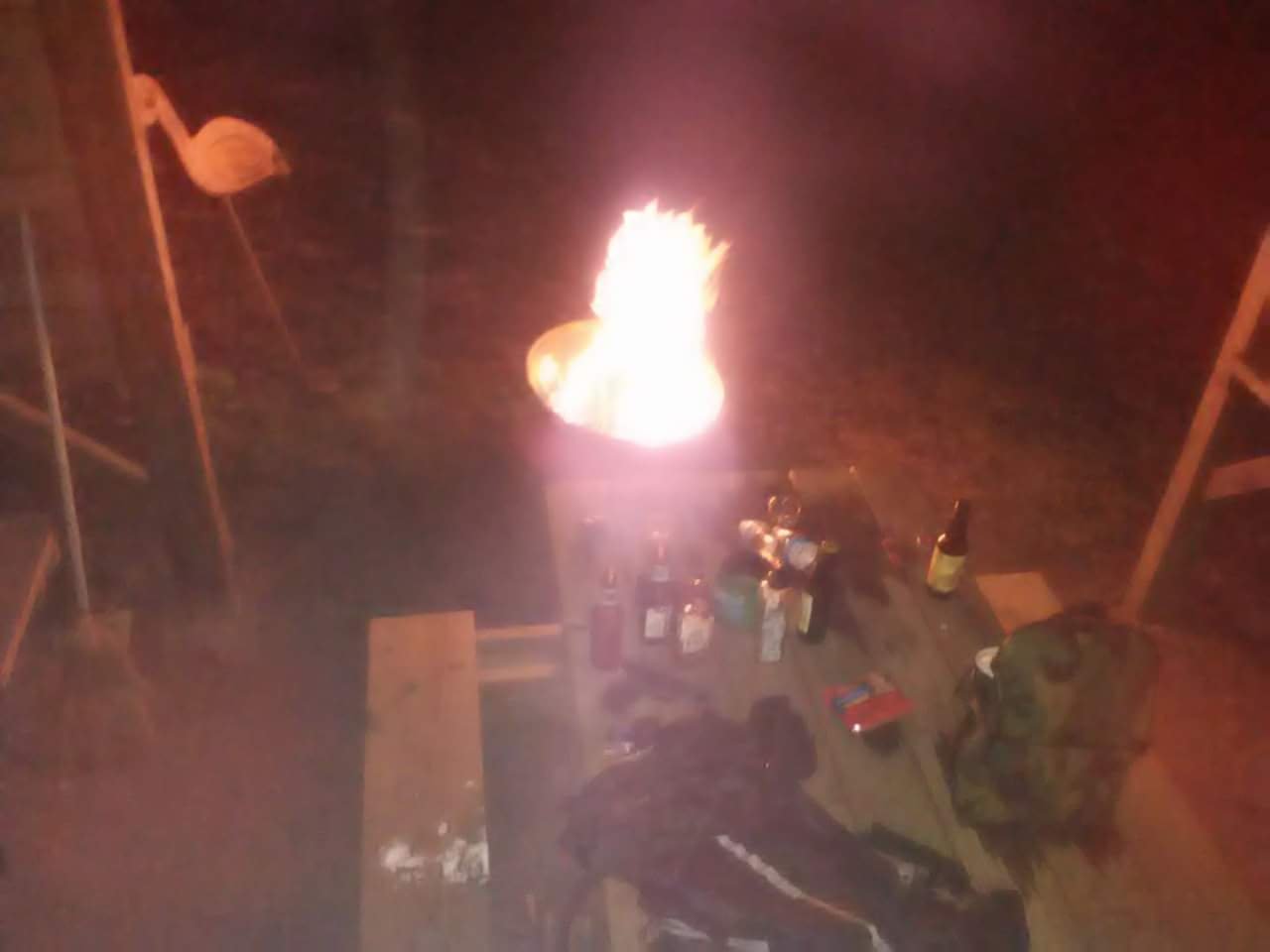 ---

---

---
The next morning we decided to go on a hike to check out some scenery. We came up to a overlook and it was a wonderful view. Then we cracked open some blue moon lagers and enjoyed the amazing lookoff.
---

---

---

---

---
All in all it was one of my most rememberal birthdays in a long time "THE DIRTY 30". We talked to @forester-joe from Detroit Michigan my home town and he got to experiance the great time we had over the phone 500 miles away. Me and my brother also walk a 3 day hiking from The Breaks state park in Elkhorn Ky to birch knob a fire abserbatory in Clintwood Va.
That will be one of my next post, follow me to see the 3 day Summer hike "HOT AS HELL" all the streams to get water was dried up, and a unbealivable black bear incounter. Until next time @robomode signing out--------->