Canon Beach ....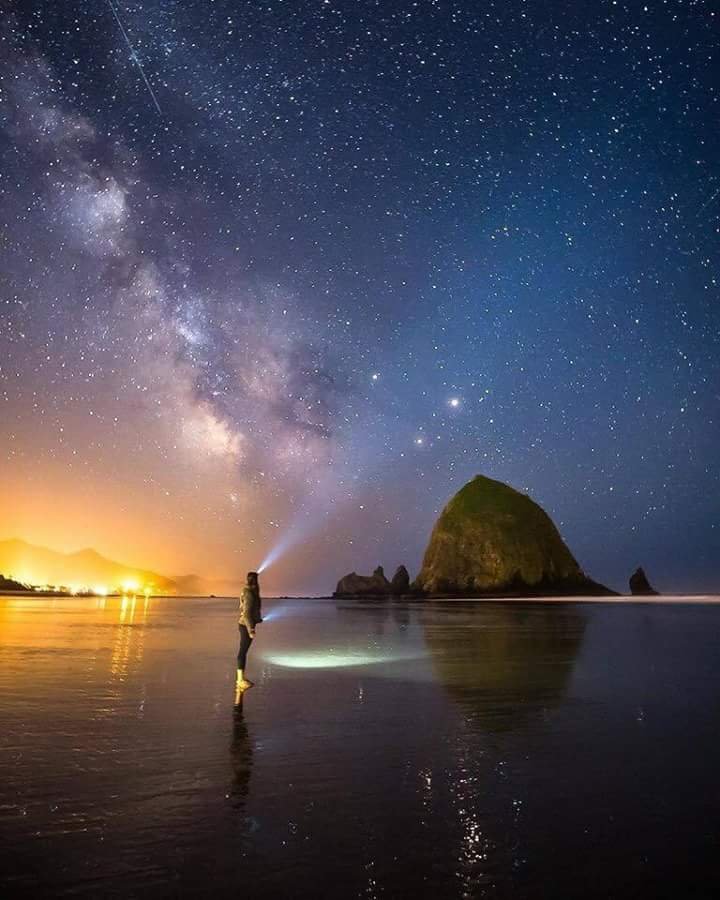 Cannon BeachThe Pacific Northwest's most majestic creation is Cannon Beach, in Oregon. Majestic rocks soar far above the picturesque coastline while the watercolor sky paints the sea in vibrant shades of blues and teals throughout the day. This distinctive beach and its waters are kept sweetly cold with an average temperature of 15°C. The crisp weather invites the opportunity to experience the beach by strolling along the seaside cozy in a sweater while the sounds of beach life wrap you in comfort. You can also enjoy Cannon Beach by biking along the shore of this ethereal landscape and encountering the quaintness and wonder of a seaside dreamscape. Your creative side will also feel at home during the annual sandcastle building competition. With the iconic Haystack Rock and the chance to see puffins — a small and richly colored seabird — this beach invoks a desire for its awe-inspiring beauty.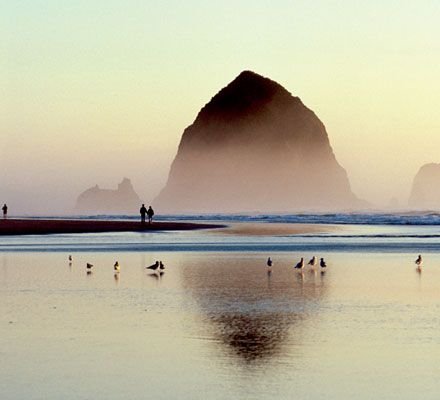 Haystack Rock....
Haystack Rock, towering 235 feet over the Pacific Ocean, marks one of the most widely photographed stretches of the West Coast. It is the world's third-largest offshore monolith, but the Cannon Beach Chamber of Commerce wants tourists to understand that Haystack offers so much more. The basalt tower only appears barren from the shore; take a closer look to find a marine garden thriving in pockets on the base at low tide. Higher up, crevices and ledges provide vital nesting habitats for sea birds, such as the puffin.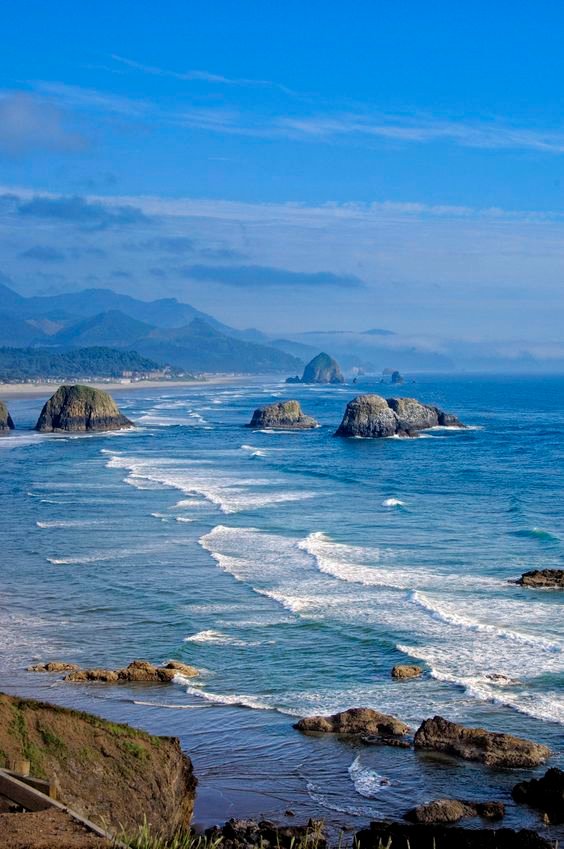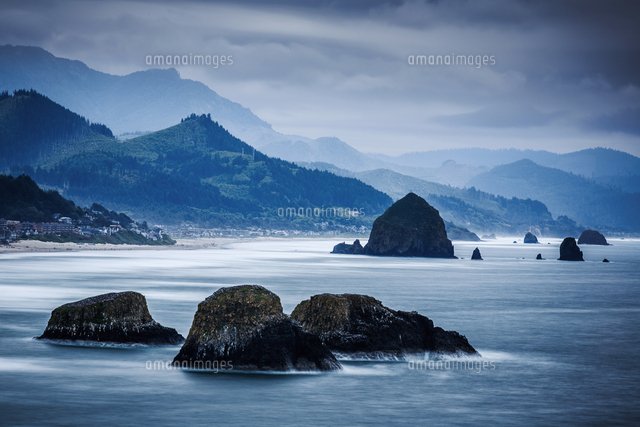 On the Beach...
As you stroll Cannon Beach's four miles of shoreline, witness lone pinnacles and flat rock walls with see-through keyholes that are as stunning as they are fascinating. Walk north for a glimpse at the Tillamook Lighthouse, which balances precariously on a rocky island offshore. Amazing sand creations by masters and amateurs alike fill the beach one day a year. Each June, more than 50 sand sculptures cover the beach on a designated "sandcastle day" until the incoming tide washes them away.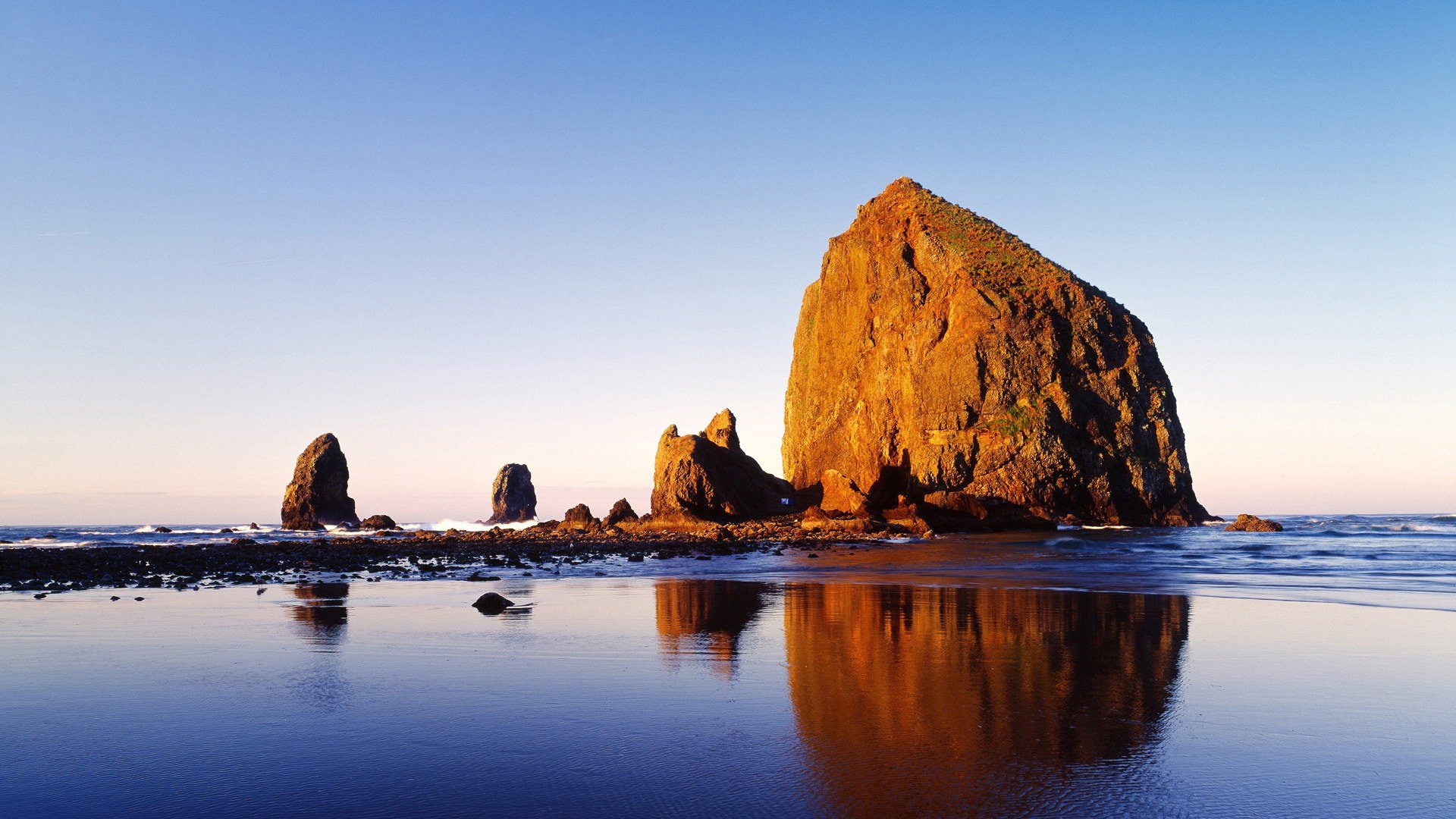 If u like my post ... Upvote me follow me ..