Hey everyone, just a quick update while I am on vacation. I am currently in France visiting Paris and Versailles, and will be traveling to London tomorrow! I am very excited to visit London and will be taking the train underwater through the English Channel. Has anyone ever done this before? I think that is going to be one of the coolest parts of the trip.
Here is a picture from the Catacombs in Paris where we visited yesterday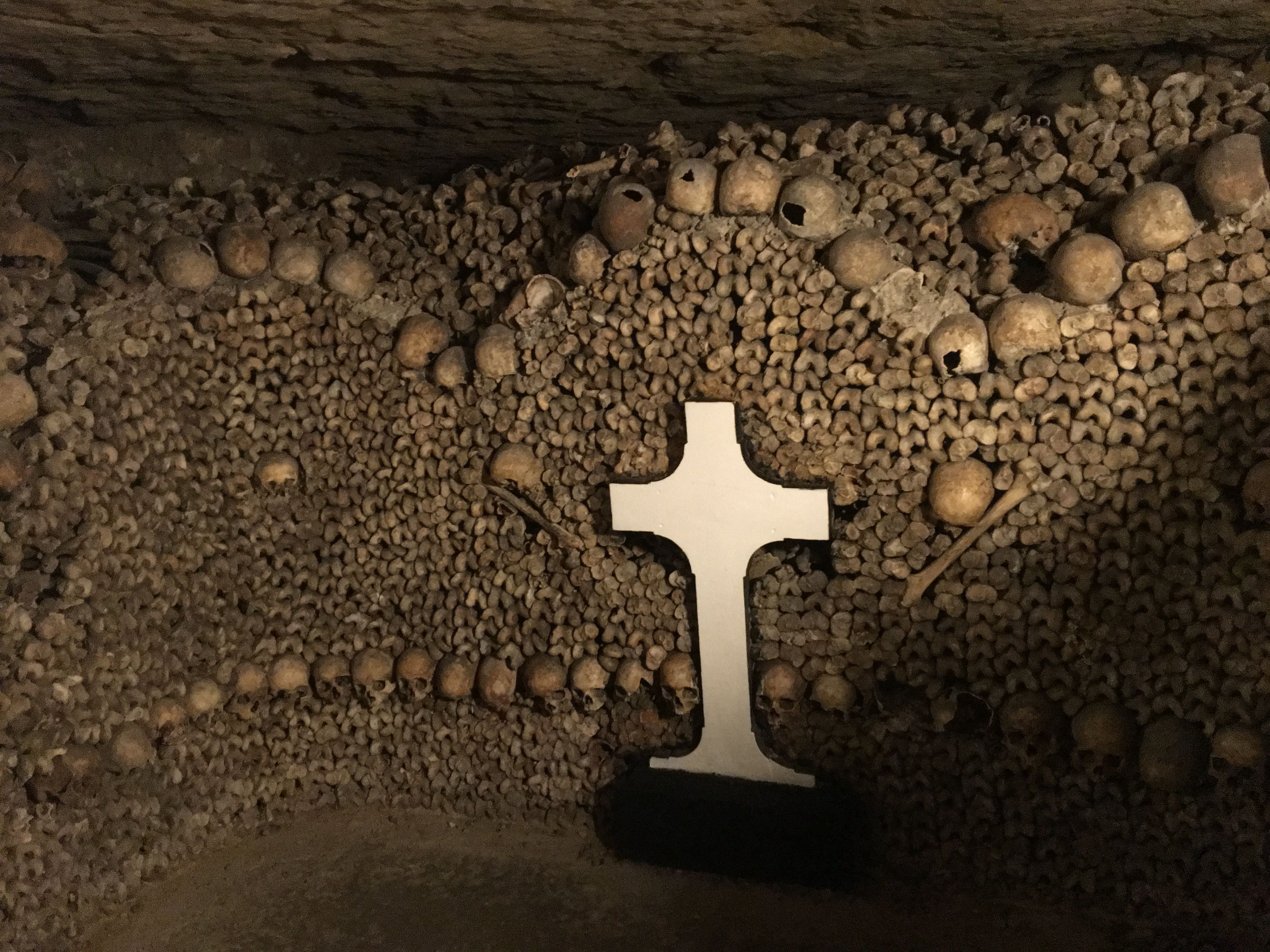 This was probably one of the most creepy experiences in my life, but was well worth the visit, even after waiting in line for three and a half hours. My hands and feet were completely frozen by the end, but once you get inside, you go underground and I started to warm up. Anyway, seeing the Catacombs was something I missed the fist time I was in Paris, and I am very thankful to have had the opportunity to see it this time around. I would recommend anyone in Paris not miss the chance to go! If you have ever been before, let me know and share your experience, I would love to hear! Remember to always be respectful, the lady working told us a Canadian man stole a tooth from a skull and after six moths, sent it back saying his life had been cursed!
I hope everyone is enjoying the holidays with family and friends, and I will hopefully make another travel update soon!