These photos are from a neighborhood called Red Hook in Brooklyn. It's a really interesting place with lots of history that remains largely unknown. This is because it's a bit isolated from the rest of the city. The nearest train is pretty far away.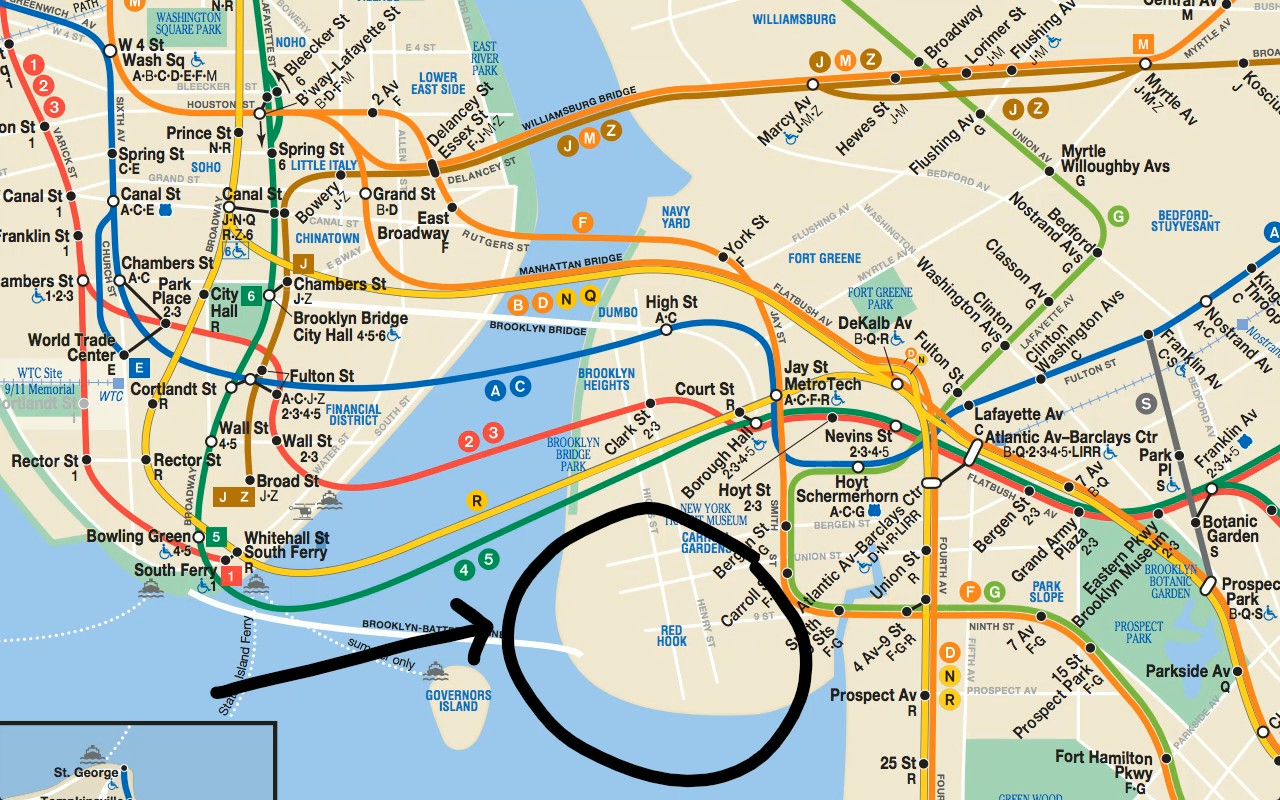 Red Hook is kind of a forgotten corner of Brooklyn, as far as the Subway goes. You have to walk about a mile to get to the nearest train- the F or G.
It has a really cool vibe- like post industrial fishing town. Walking by the docks was really cool. Next to the Fairway there's an old warehouse and trolley that really brings you back to the historic routes of the neighborhood.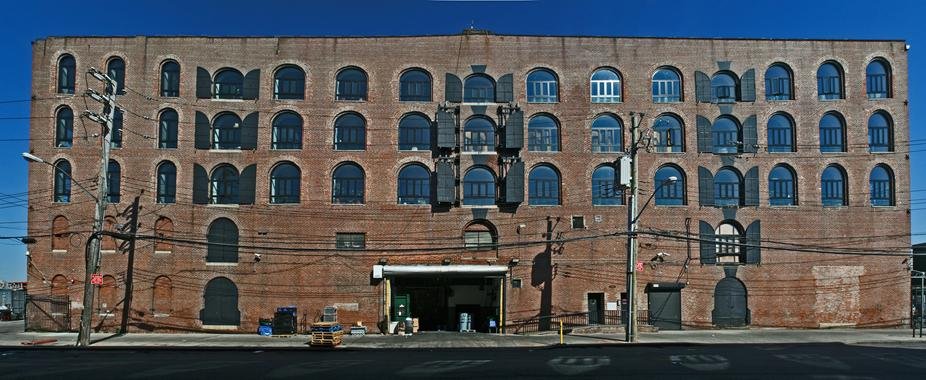 The trolley was used in the early 1900s but is now just decoration. It's located right behind the Fairway and a few steps away from the water.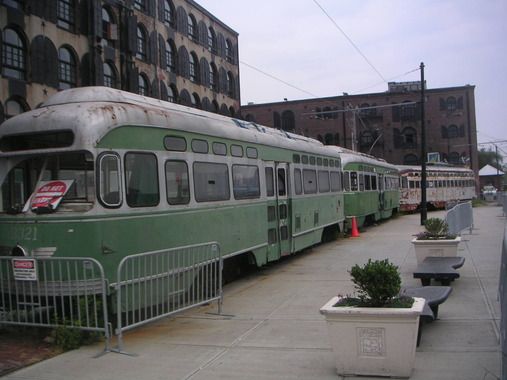 Red Hook in the snow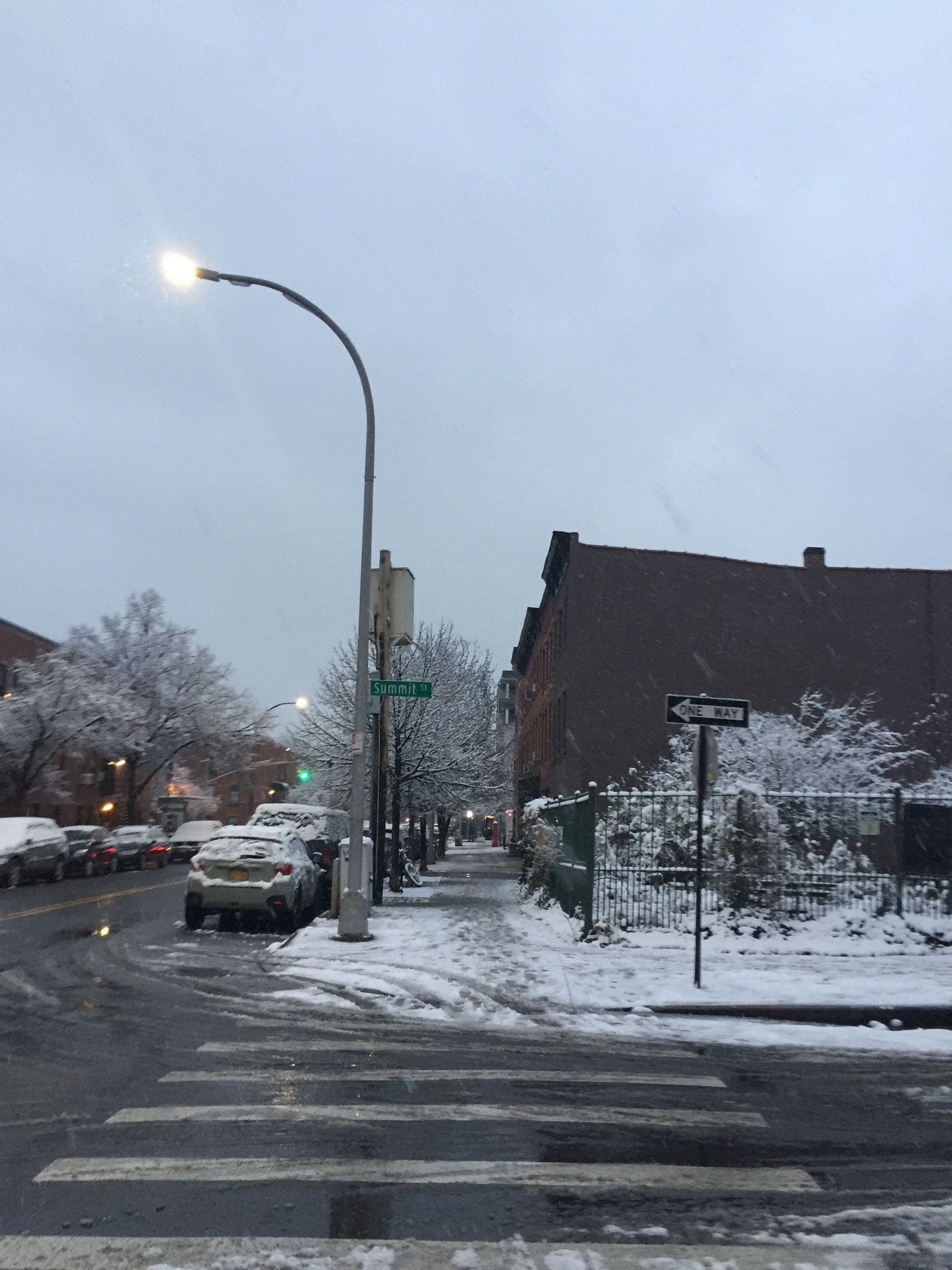 Here's the view of Manhattan from the Red Hook docks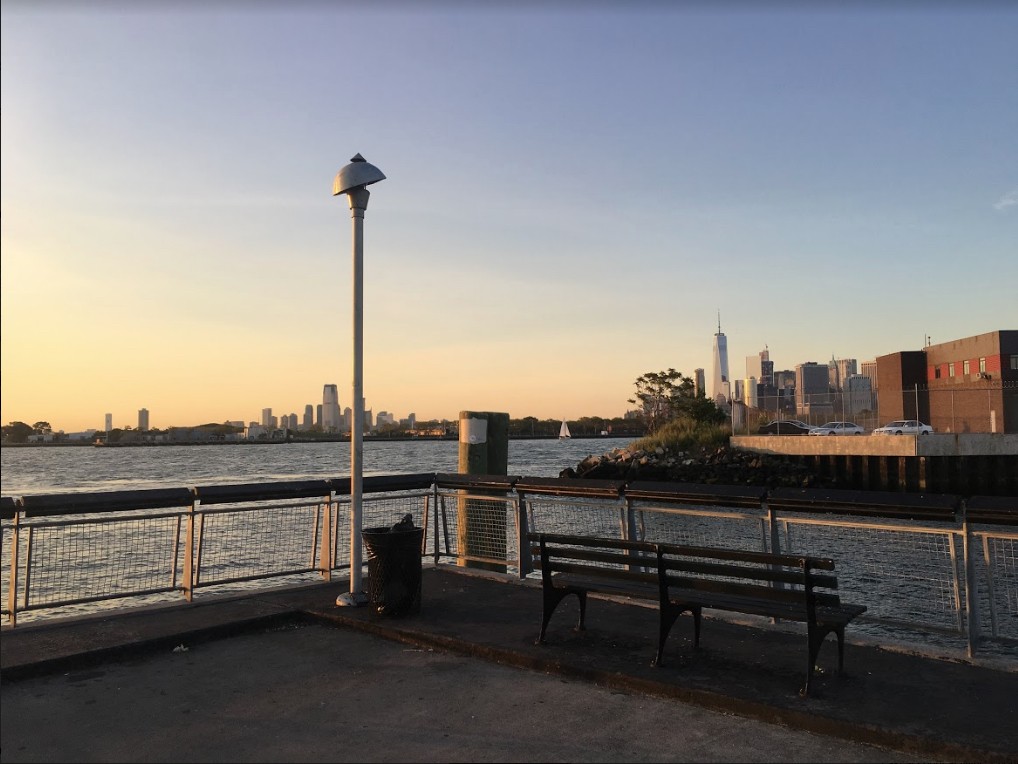 Red Hook is a great place to check out. Unlike some other neighborhoods in downtown Brooklyn, like Dumbo and Brooklyn Heights, there aren't many tourists here. There are a lot of good restaurants (I would recommend Alma, an upscale Mexican restaurant with delicious enchiladas) and street art. Walking down the lonely cobble stone streets makes you feel like you're in another place. Though close to Manhattan, Red Hook seems like its own little world. It's definitely worth visiting!