The Immortal Soldier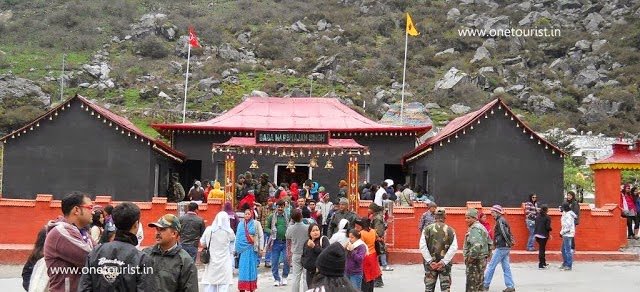 Baba Harbhajan Singh Shrine is a shrine located in the state of Sikkim,India.The shrine is nestled between in the beautiful Himalyan range and nearby to Nathula the border between India and China.The Shrine has been dedicated to a sepoy of Indian Army Harbhajan Singh.Harbhajan Singh,the saint after whom the Baba Harbhajan Singh Shrine is named was an Indian army soldier.Singh was born on August 30th 1946 in a Sikh family on in the village of Sadrana in now in Punjab (Pakistan). He enlisted as a soldier in Amritsar and joined the Signal Corps. He was a part of 23rd Battalion of the Punjab Regiment until his death on 4 October 1968 in Sikkim.He is highly revered among the soldiers posted at the Nathula Border(Indo-China Border) as the "Hero of Nathula"..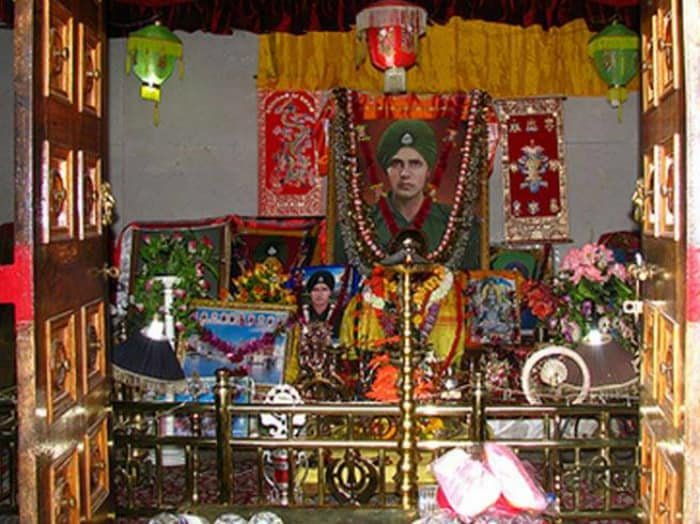 source
Singh died early at the age of 22 in 1968 near the Nathu La in eastern Sikkim, India. According too legends and folklores Singh drowned in a glacier while crossing a nullah or a stream of flowing water while leading a column of mules carrying supplies to a remote outpost. It is also a well known tale that the remains of his body were found after a three-day search after Singh came in his colleagues dreams to help the search party find the body . Later , through a dream, he instructed one of his friends to build and maintain a shrine in his memory. A shrine was built in his memory thereafter.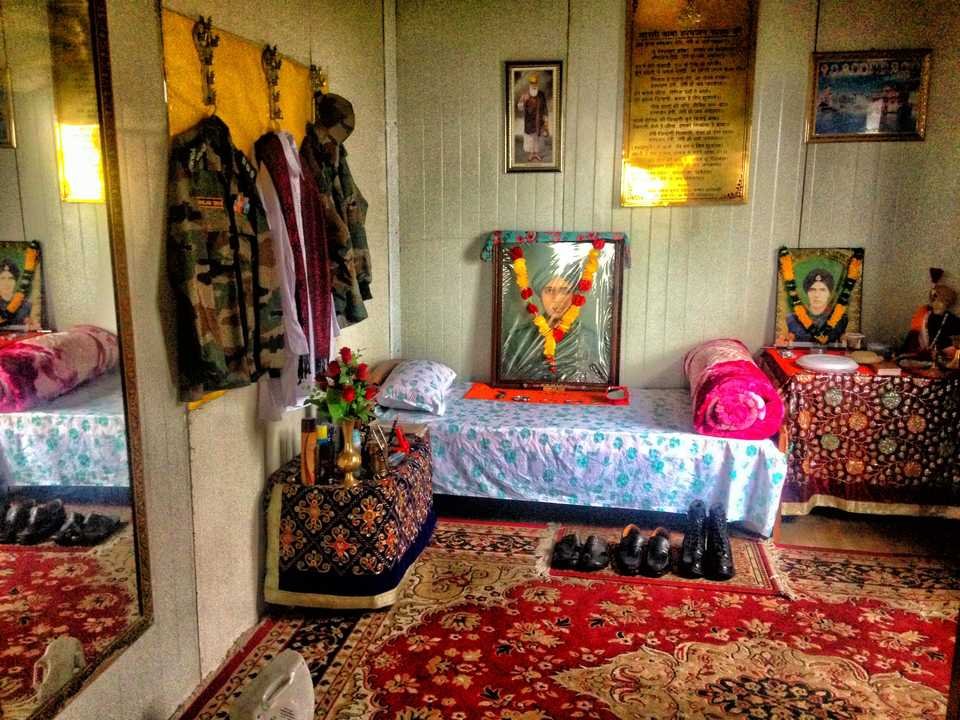 source
The shrine at present has three rooms, one serving as his office, one storeroom and one living room.The temple is guarded by uniformed military personnel from the nearby army. Soldiers of the unit also polish his boots, make his bed, clean the uniforms as well. The soldiers have also reported finding Baba's boots muddy and his bed linen crumpled many a times. A mystery that still puzzles many!
Singh is an honorary Captain in the army. His salary is sent to his family regularly.During the customary flag meetings between the India and China, the Chinese army still sets a chair aside for him.
Just like any other solider Singh is granted vacation to visit his family on 13th September every year. A train berth is booked for him on the Dibrugarh Express. Also three uniformed military soldiers accompany his portrait and suitcase to Kuke village in Kapurthala district of Punjab. It is also claimed that Baba warns the soldiers of the army unit of any impending attacks atleast 3 days in advance. He is still on duty guarding the international boundaries of India and China.
For sure this is probably the strangest of shines one would've heard of!
Do Tune In Tomorrow For another Mind Boggling Mystery
Make Sure to Follow!Upvote!Resteem! To be part of weekly 20 SBD giveaway

Click The Above Logo To Join ADSactly Community!