Maka nikmat Tuhan kamu yang manakah yang kamu dustakan?" (QS. Ar-Rahman : 55)
Gunung Bromo adalah gunung berapi aktif yang berada sendiri berada di perbatasan kabupaten Lumajang, Malang, Pasuruan dan Probolinggo, Provinsi Jawa Timur, Indonesia. Gunung yang mempunyai ketinggian 2.392 MDPL ini sangat mempesona bagi siapa saja yang datang untuk mengunjunginya, dengan didukung oleh beberapa tempat wisata yang ada di sekitarnya menjadikan gunung ini sebagai tempat wisata yang unik, asik dan mengesankan. Pesonanya yang indah sudah menggema tidak hanya di Indonesia bahkan sampai ke mancanegara.
Mount Bromo is an active volcano located on the border of Lumajang district, Malang, Pasuruan and Probolinggo, East Java Province, Indonesia. The mountain which has a height of 2392 MDPL is very fascinating for anyone who comes to visit it, supported by several tourist attractions around it make this mountain as a unique tourist attractions, cool and memorable. Her beautiful charm has echoed not only in Indonesia, but all over the world.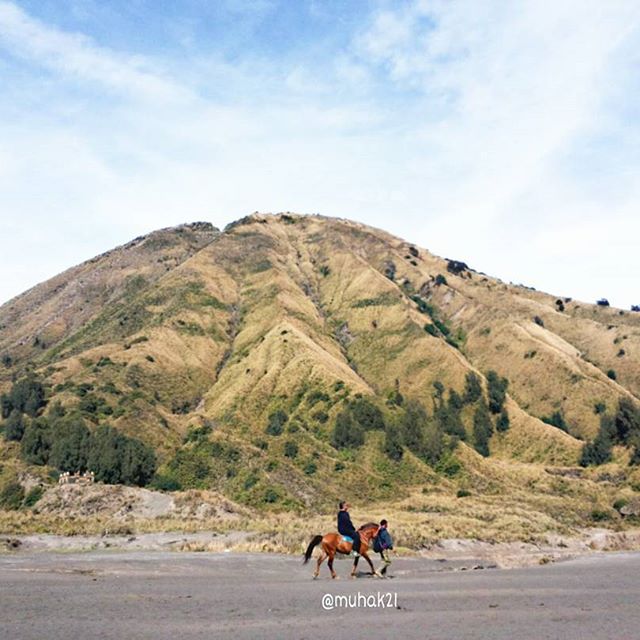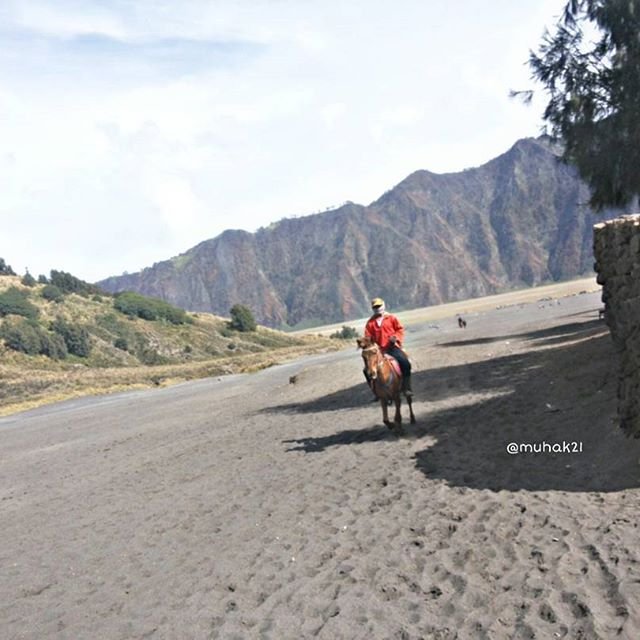 Gunung Bromo termasuk dalam kawasan Taman Nasional Bromo Tengger Semeru ( TNBTS ) dan nama Gunung Bromo sendiri konon berasal dari kata Brahma yang merupakan salah satu dari Dewa menurut keyakinan agama Hindu. Agama Hindu sendiri adalah keyakinan yang banyak dianut oleh masyarakat sekitar tempat wisata di Jawa Timur ini. Penduduk sekitar gunung Bromo banyak dikenal dengan nama suku Tengger yaitu suku dari ras suku Jawa yang merupakan keturunan dari kerajaan Majapahit.
Mount Bromo is included in the area of ​​Bromo Tengger Semeru National Park (TNBTS) and the name of Mount Bromo itself is said to derive from the word Brahma which is one of the gods according to Hindu beliefs. Hinduism itself is a belief that is widely embraced by the community around this tourist attraction in East Java. The population around Mount Bromo is widely known by the name of the Tengger tribe, the tribe of the Javanese race which is descended from the kingdom of Majapahit.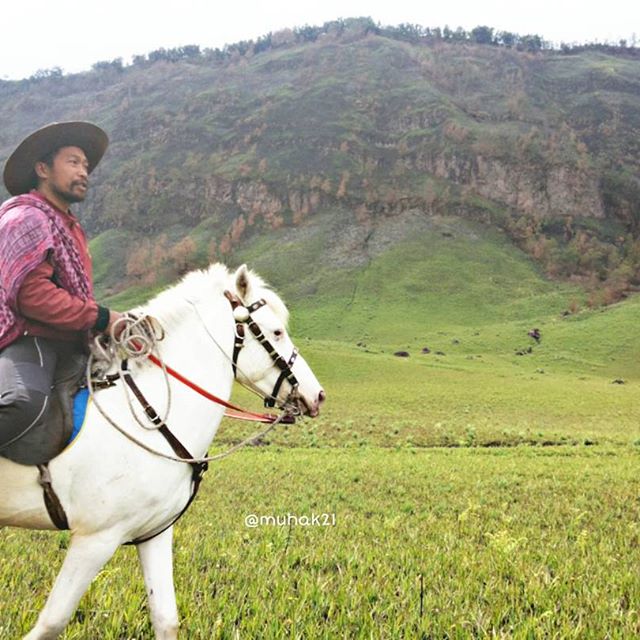 Selain menawarkan keindahan alam, Bromo juga menawarkan kearifan lokal yang menarik salah satunya adalah hubungan kuda dengan manusia. Kuda disini dimanfaatkan masyarakat untuk mengais rezeki dengan cara disewakan untuk ditunggangi oleh pengunjung. Alhamdulillah pada tahun 2017 diberi kesempatan untuk berkunjung, semoga suatu hari nanti bisa kembali lagi.
In addition to offering natural beauty, Bromo also offers an interesting local wisdom, one of which is the relationship of horses with humans. Horses are here used by the community to earn sustenance by way of rent to be ridden by visitors. Alhamdulillah in 2017 given the opportunity to visit, hopefully one day can come back again.