Hey everyone, welcome back to my blog. If you haven't already, be sure to follow me for content that pertains to philosophy, history, and photography.
Today I'm going to talk about my trip to Auschwitz-Birkenau. This Nazi camp was utilized during the second World War as a means for the Nazis to obtain labor, perform scientific studies on humans, and, ultimately, kill thousands. I assume you already know about the Holocaust and of the millions of Poles, Russians, Hungarians, Gypsies, Jews, and others that perished in camps such as this one. This camp was perhaps the most notorious of the many the Nazis constructed, having been the location of an estimated million deaths and inhumane human experiments performed by Josef Mengele. I wanted to post pictures of the camp I took while visiting the site and give some perspective on the involvement of my family and most of Poland during the war effort.
I wanted to start off with the two most iconic sites at the camp.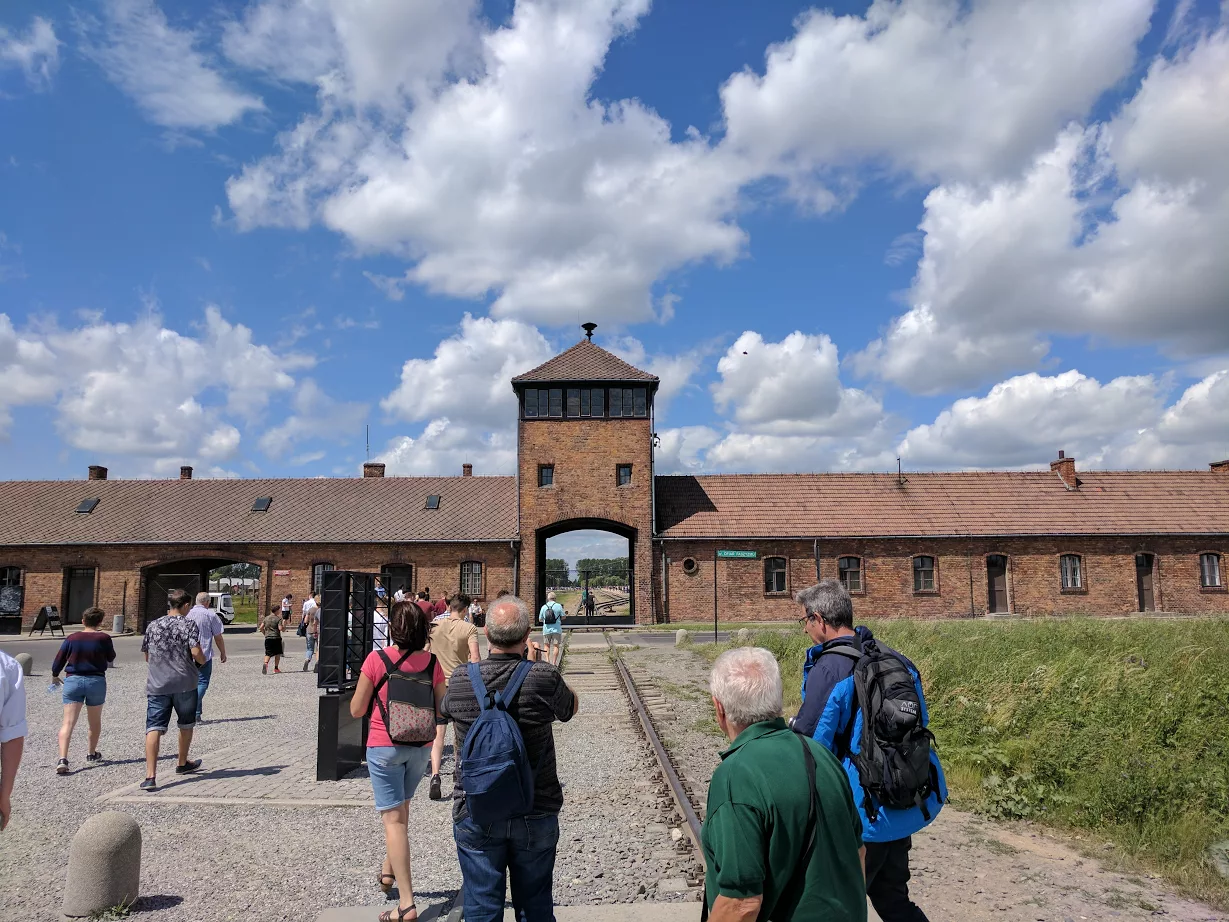 Entrance to Birkenau, where most of the labor and prisoners were.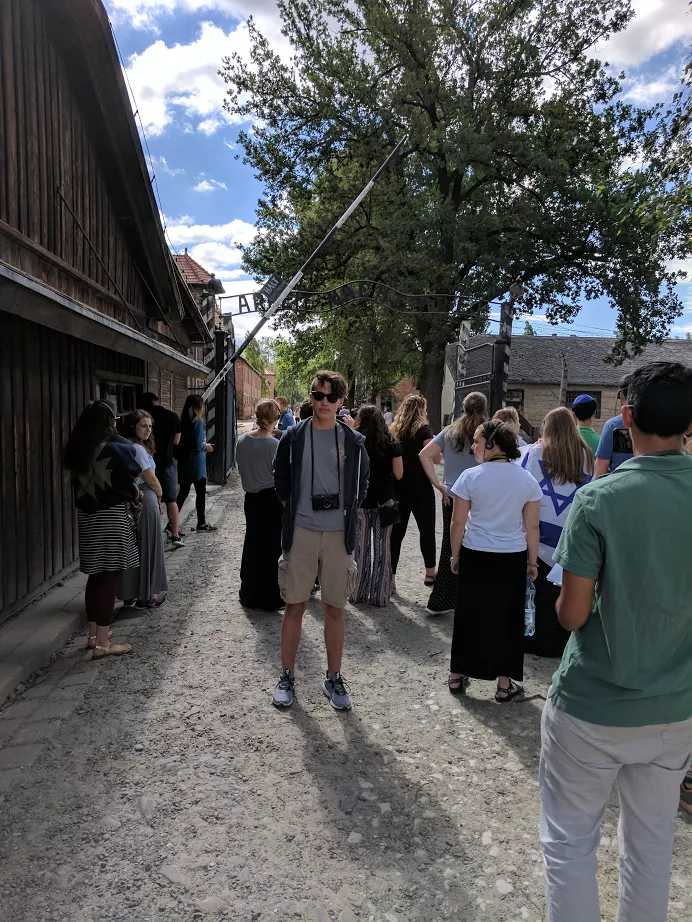 Entrance to Auschwitz accompanied by the infamous sign which states "Arbeit macht frei". Translated this stands for "Work sets you free". The sign in my picture is a replica for the original was stolen. Authorities, however, recovered the stolen sign and stored it in the State museum.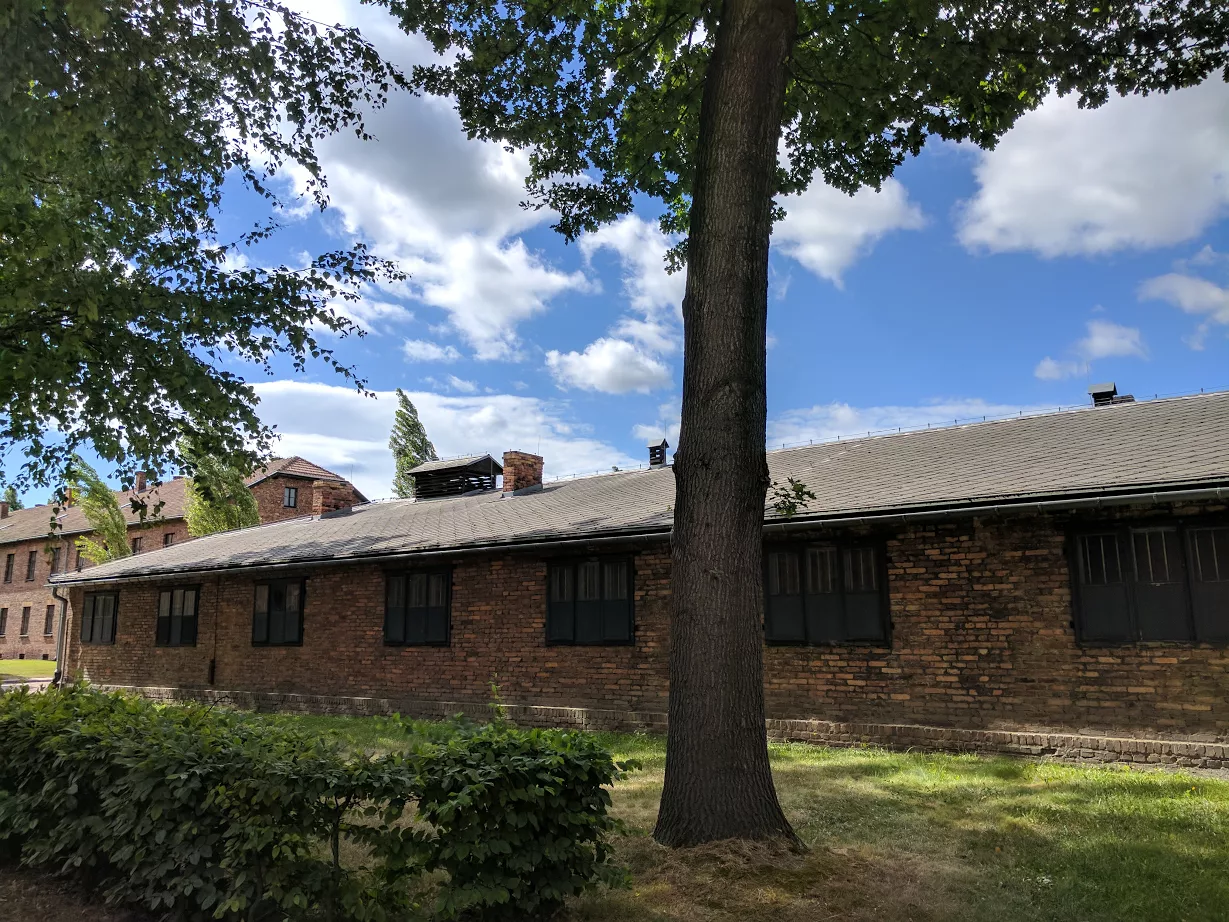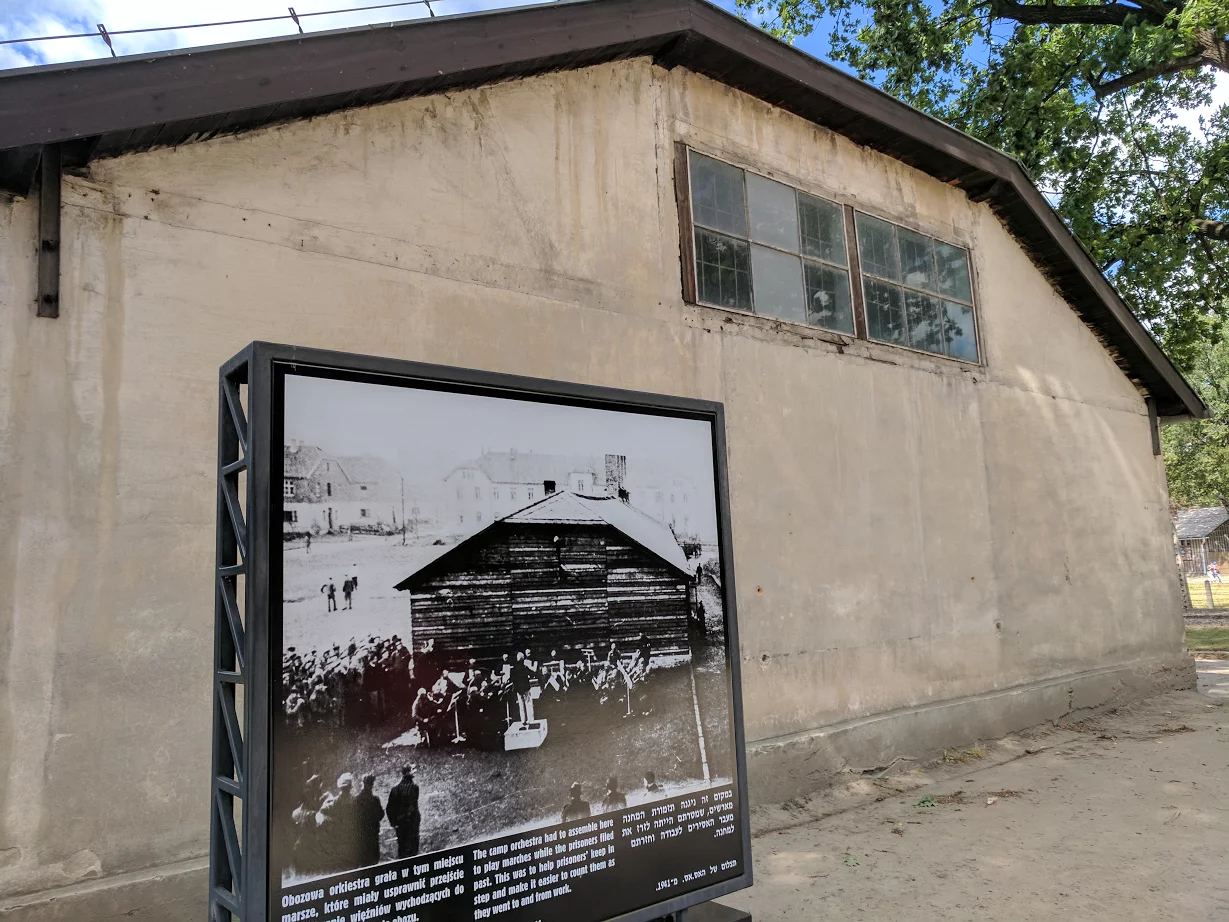 Often times gifted musicians were spared time to live in exchange for their ability to perform. In this picture is one location where such performances would occur.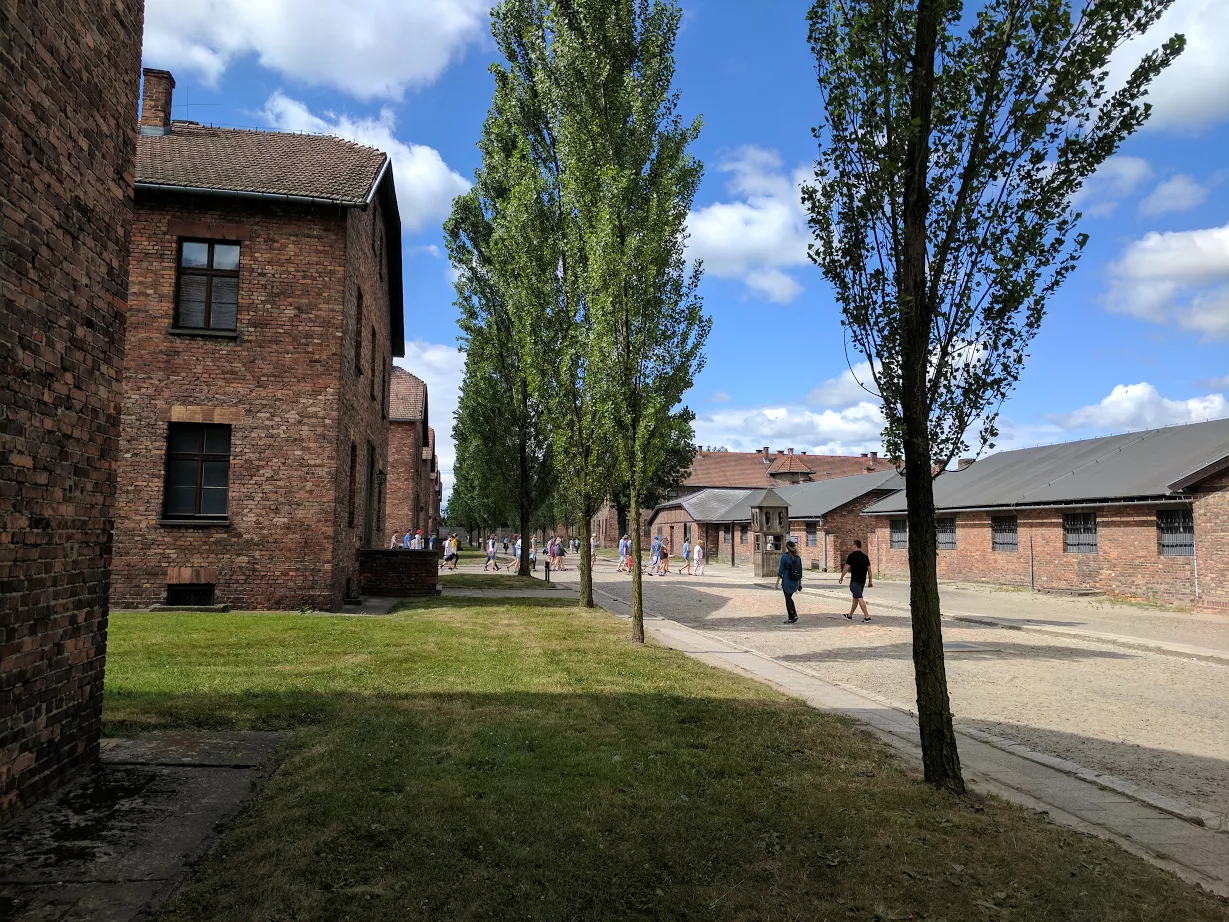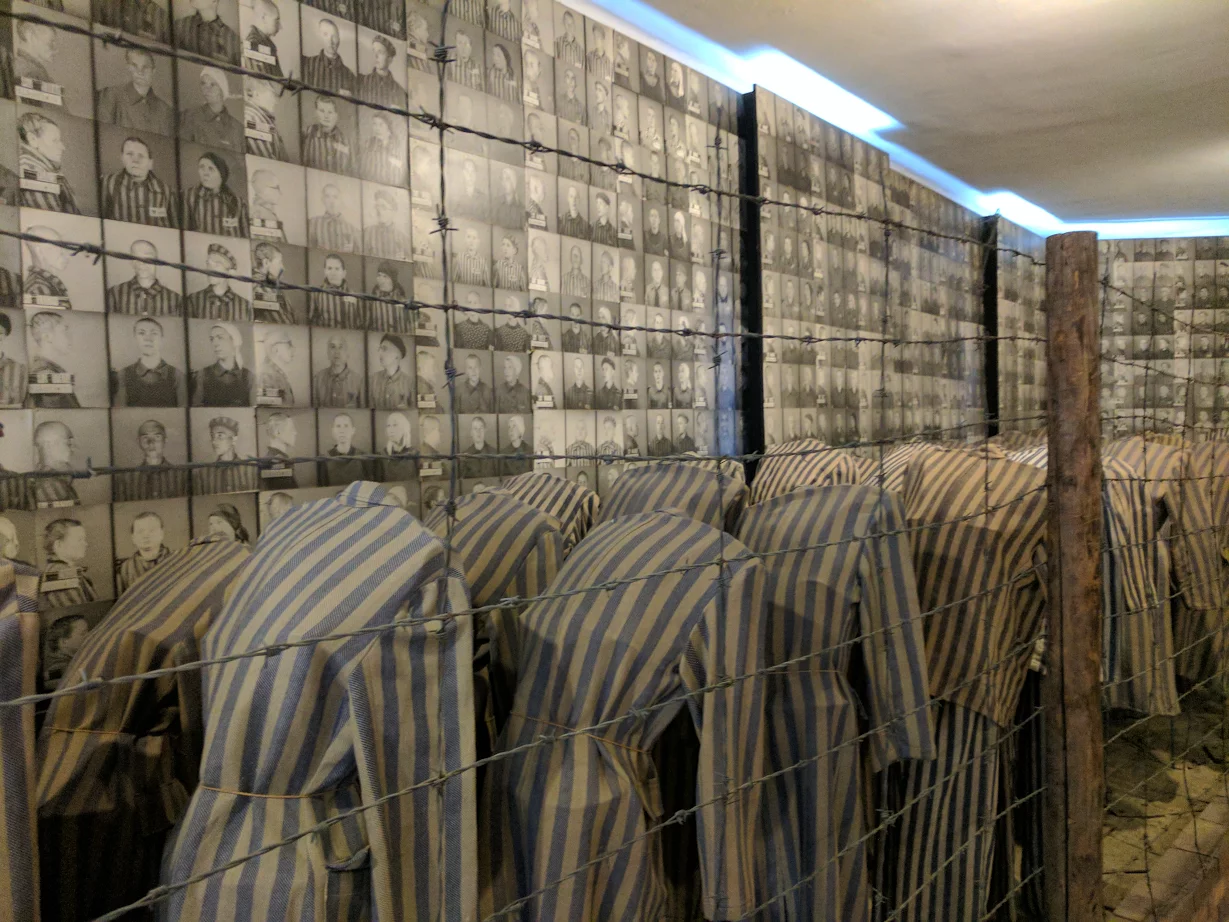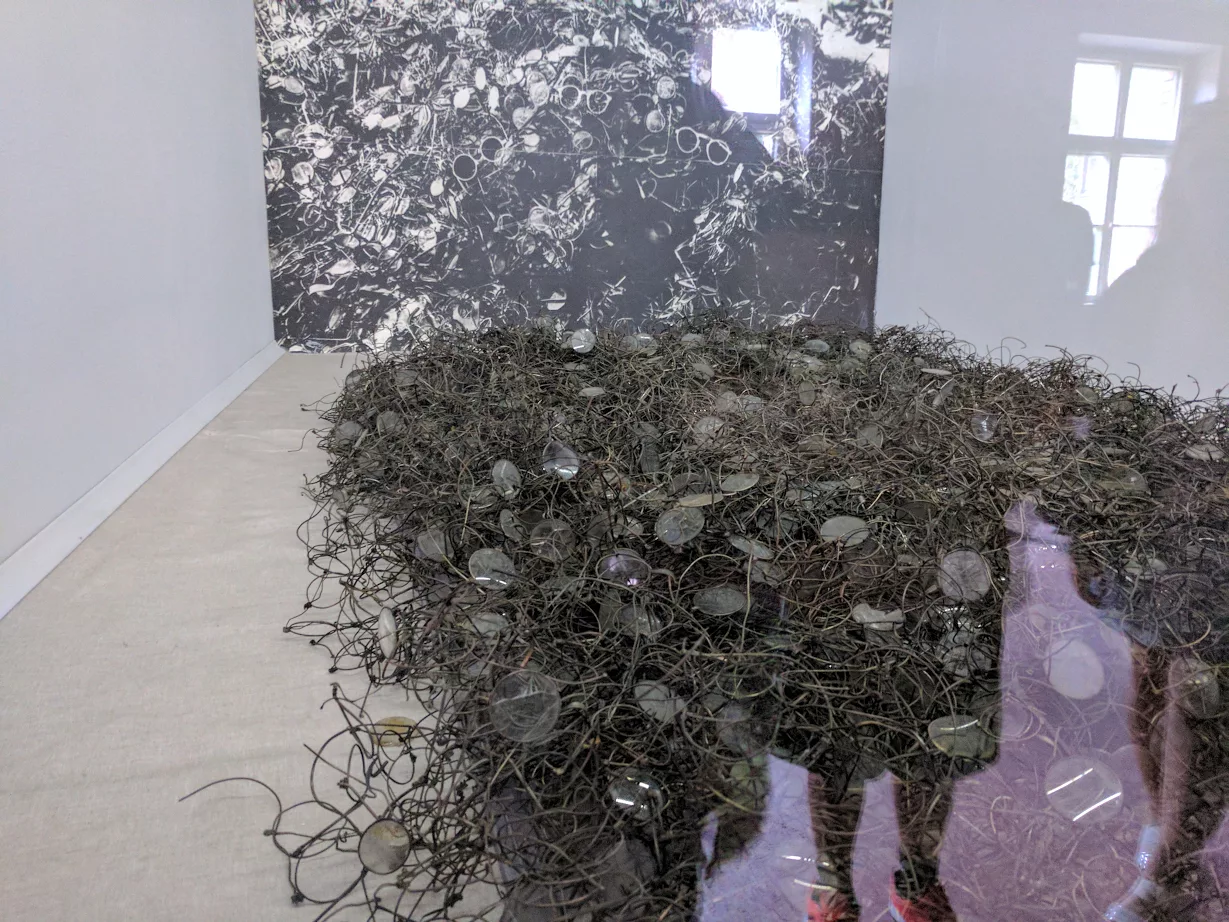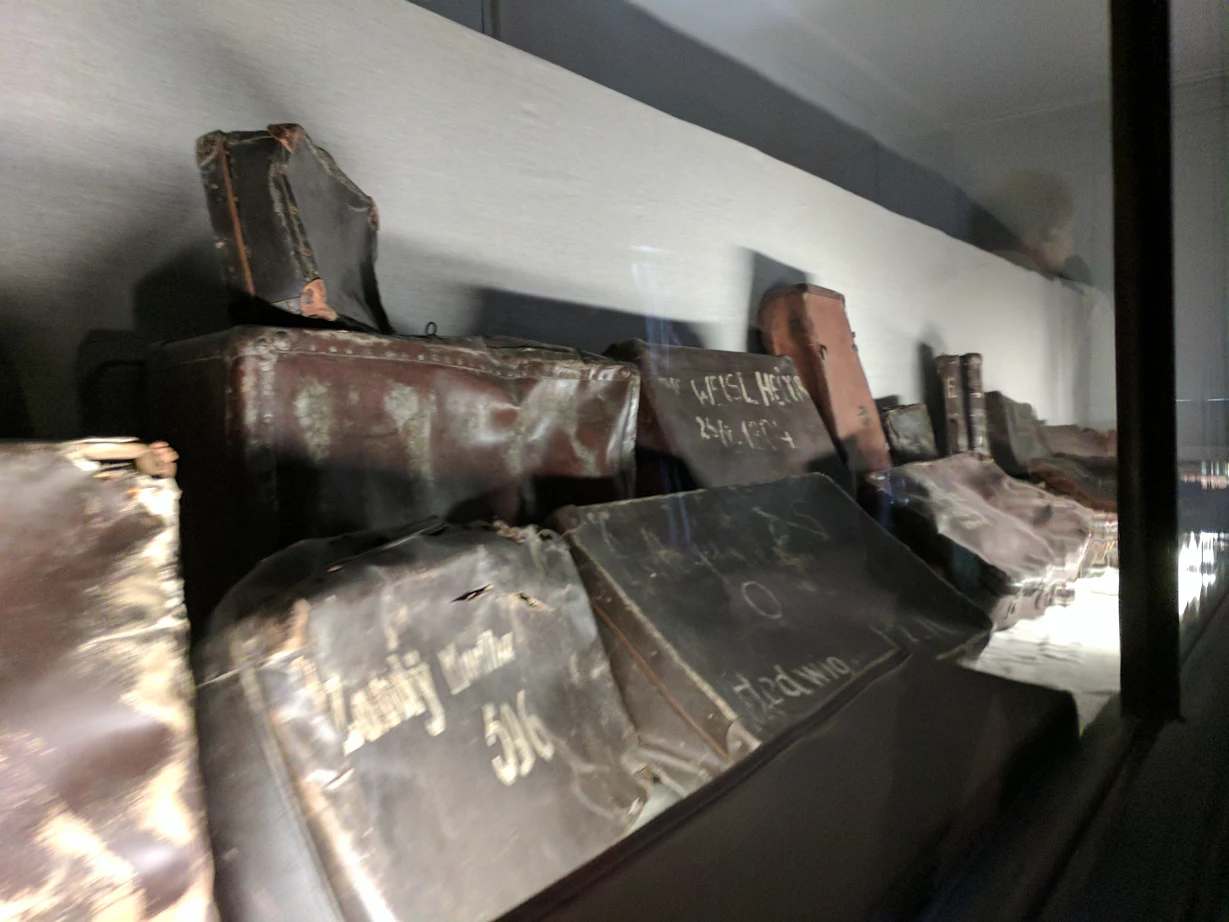 Yes, there was a swimming pool at Auschwitz. In the book I'm reading about Mengele (by Posner and Ware) they mention that Auschwitz had a pool, soccer stadium, library, photo lab, theater, and even a brothel called "The Puff". I'm sure, however, these were for only Nazi officials and highly respected inmates. I only got to see the pool.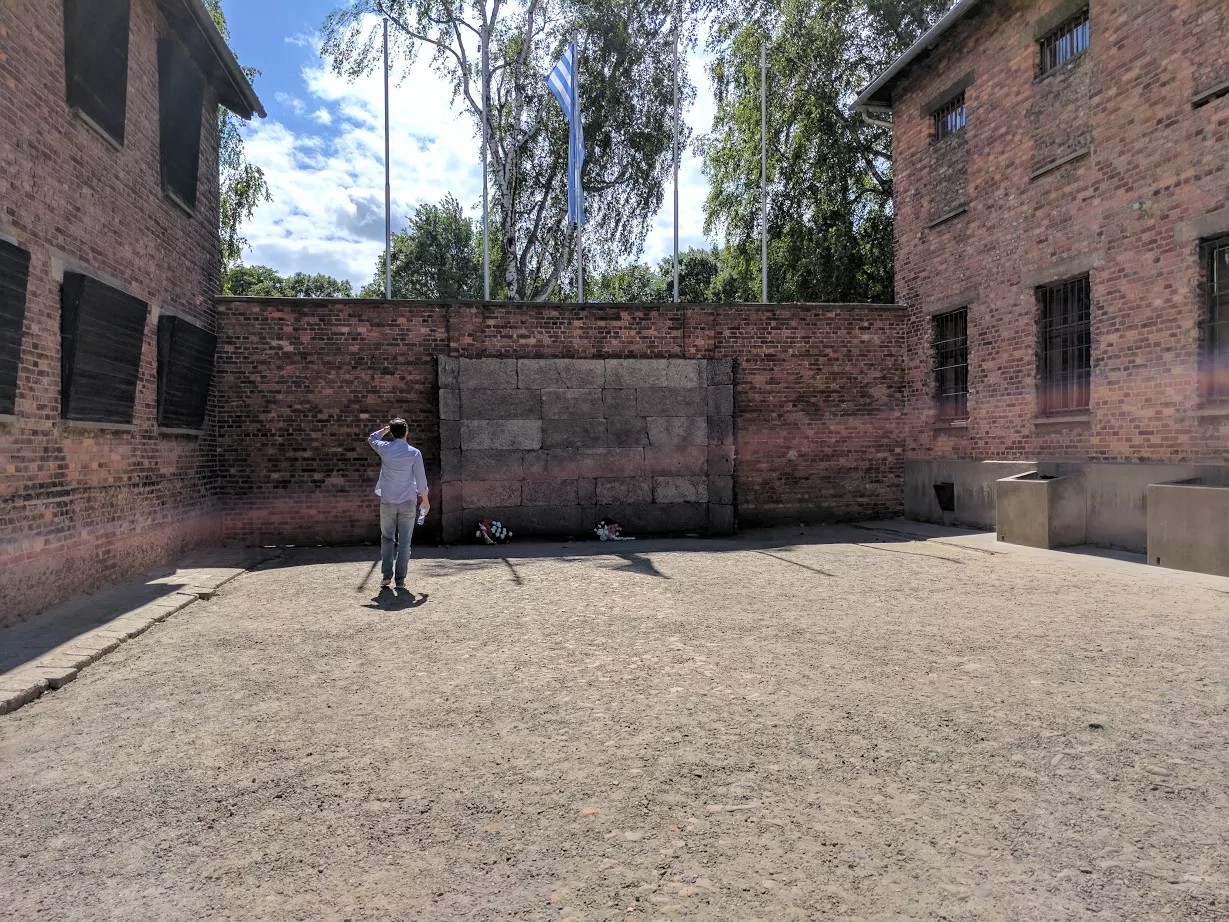 A wall were many were shot.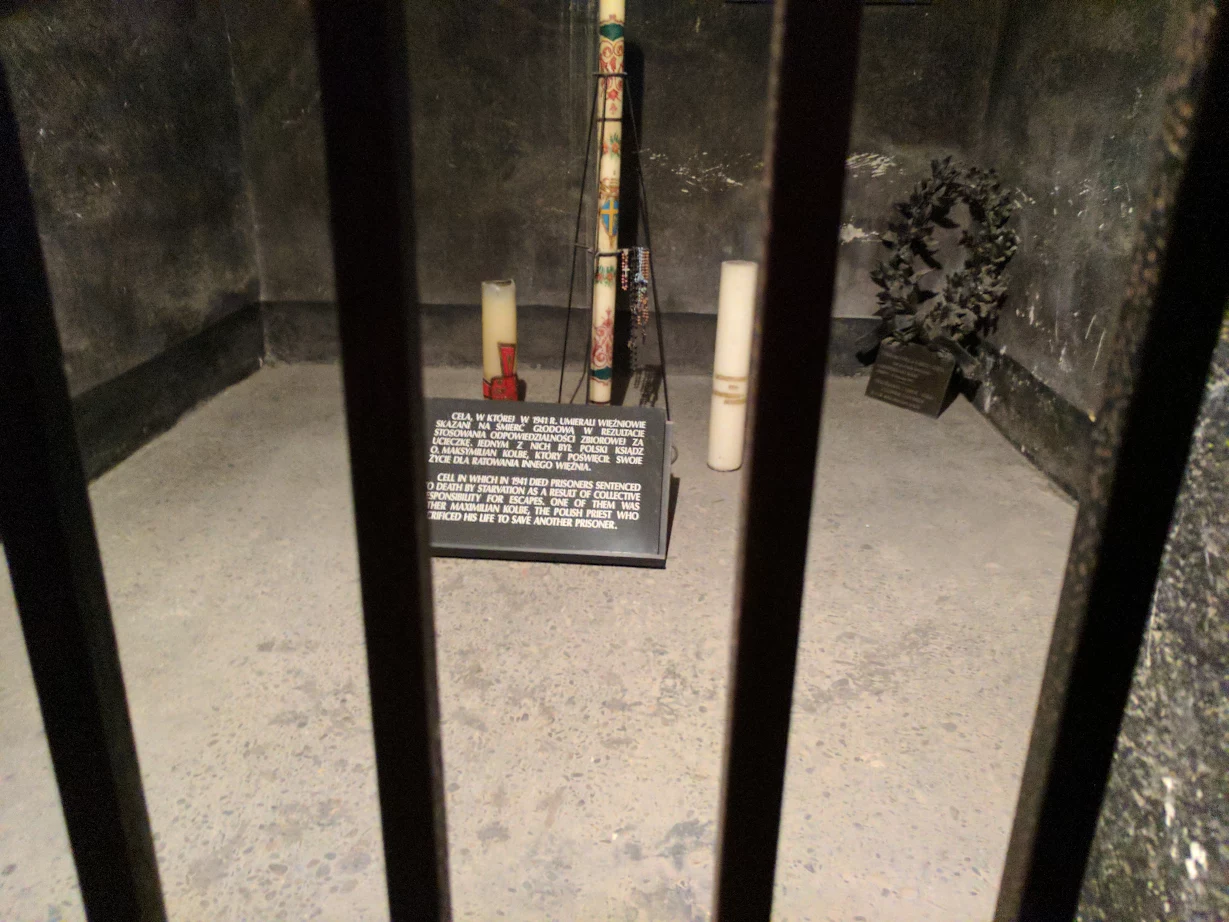 Cell of Maximilian Kolbe, my confirmation Saint.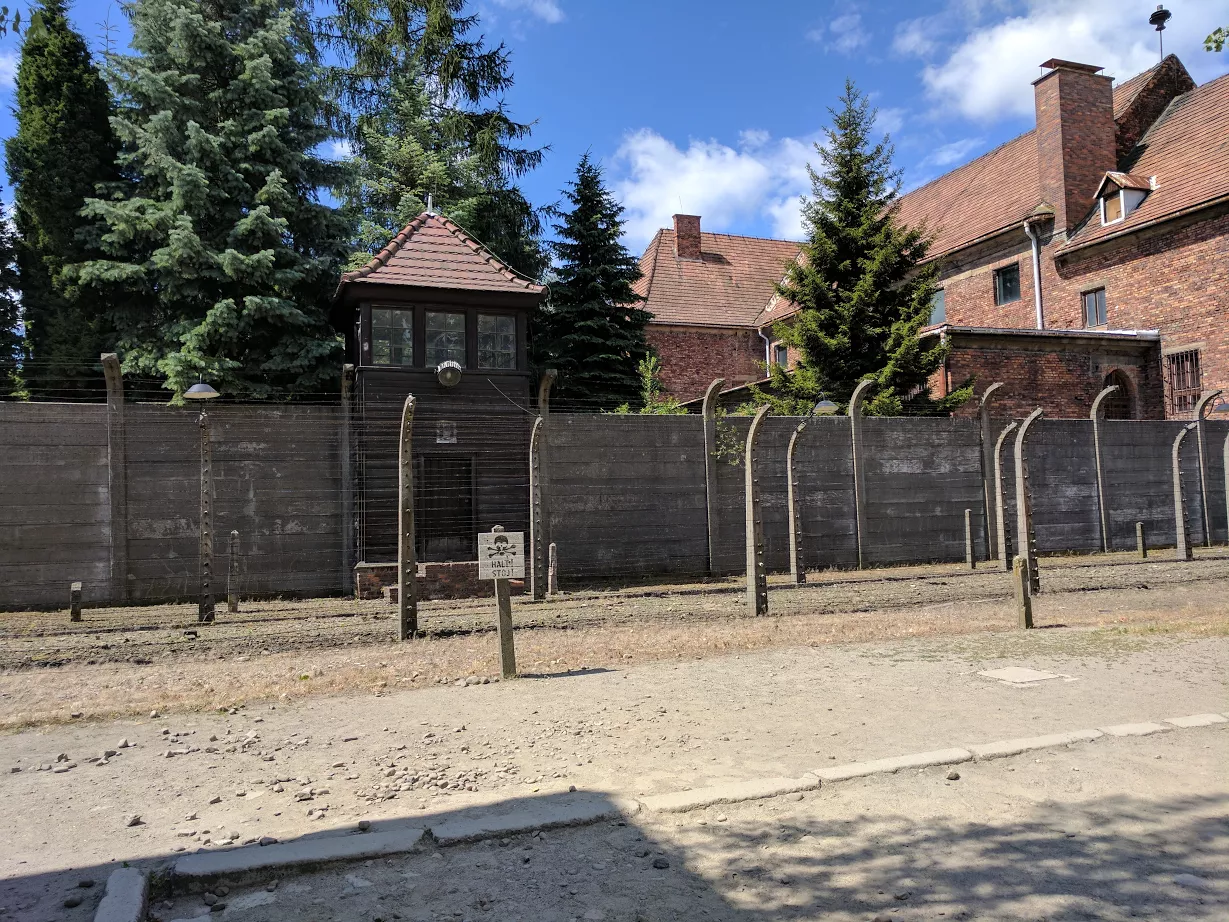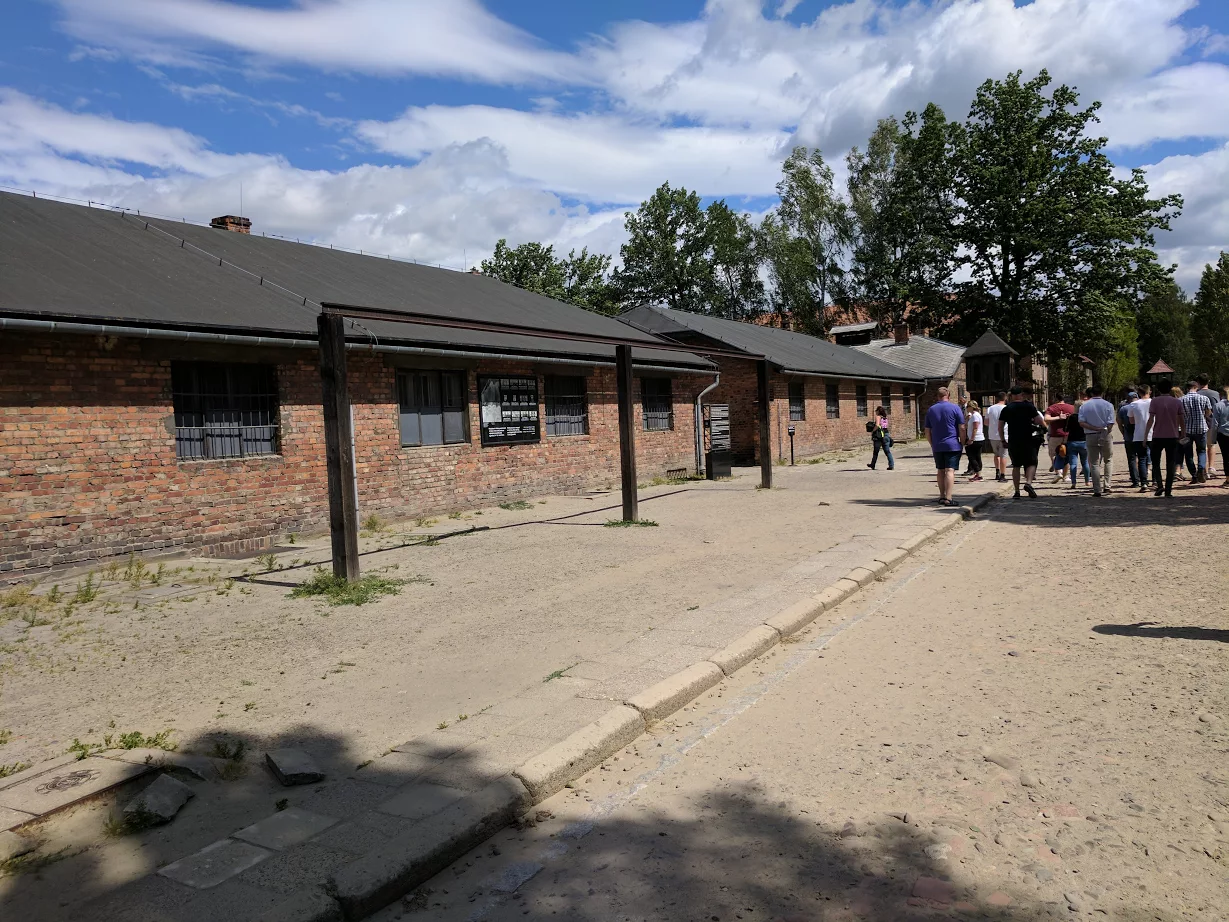 Many were hanged here.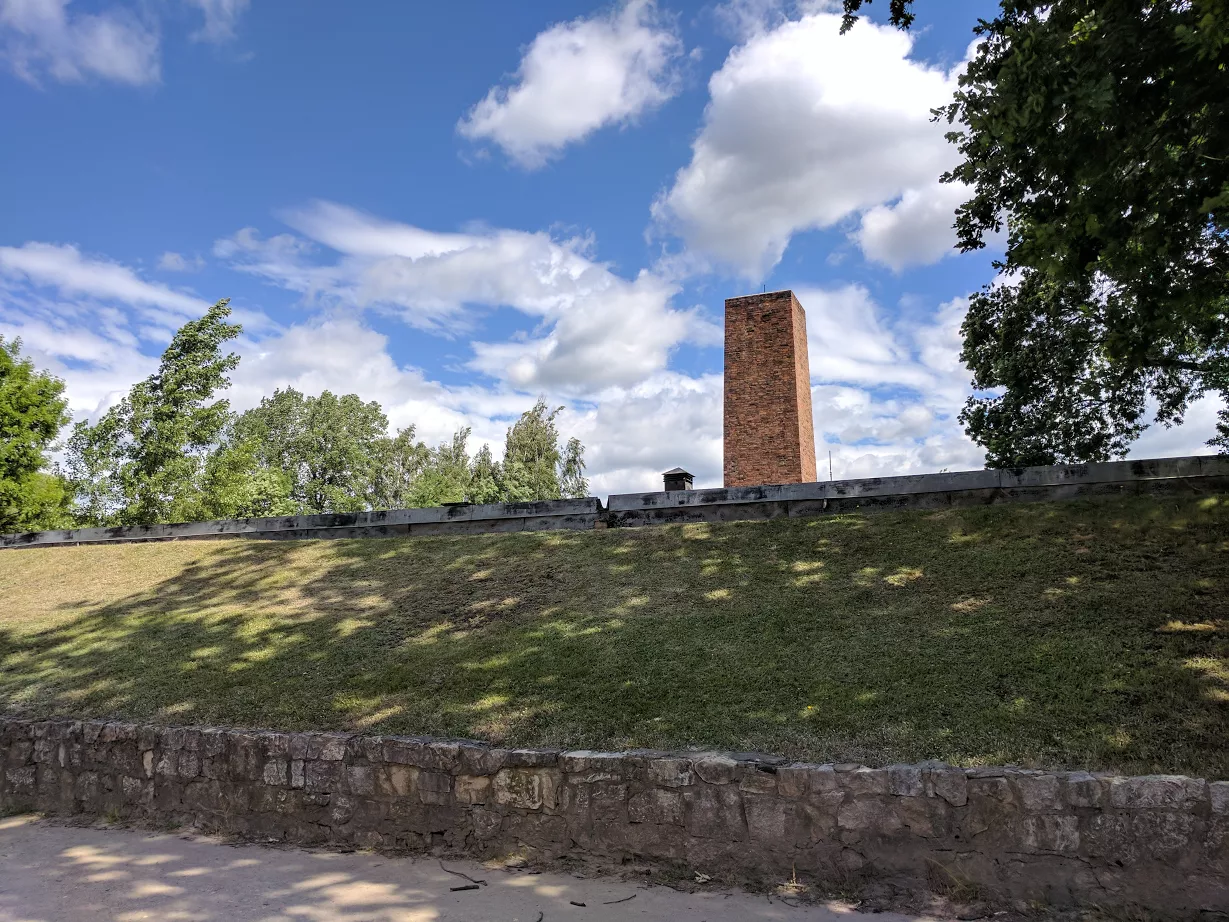 Gas chamber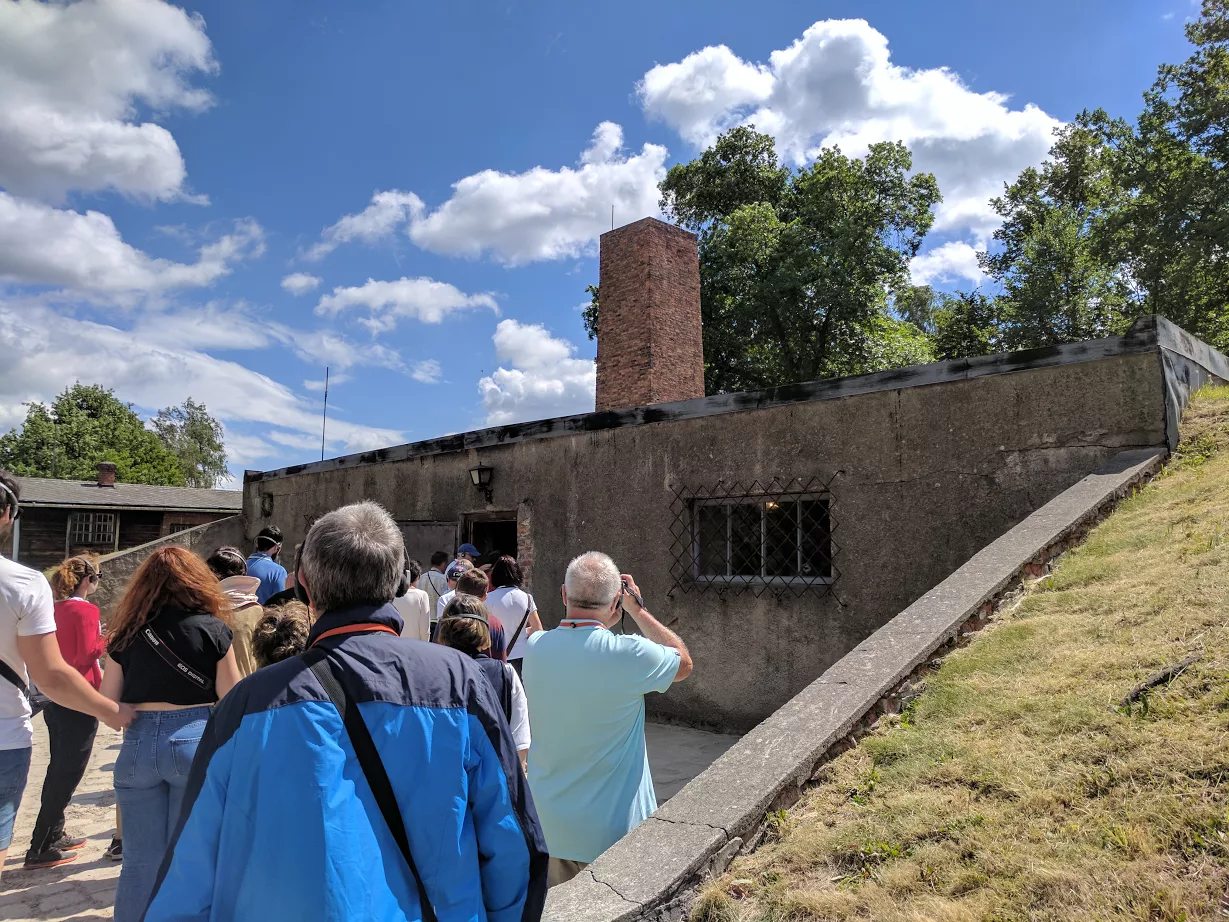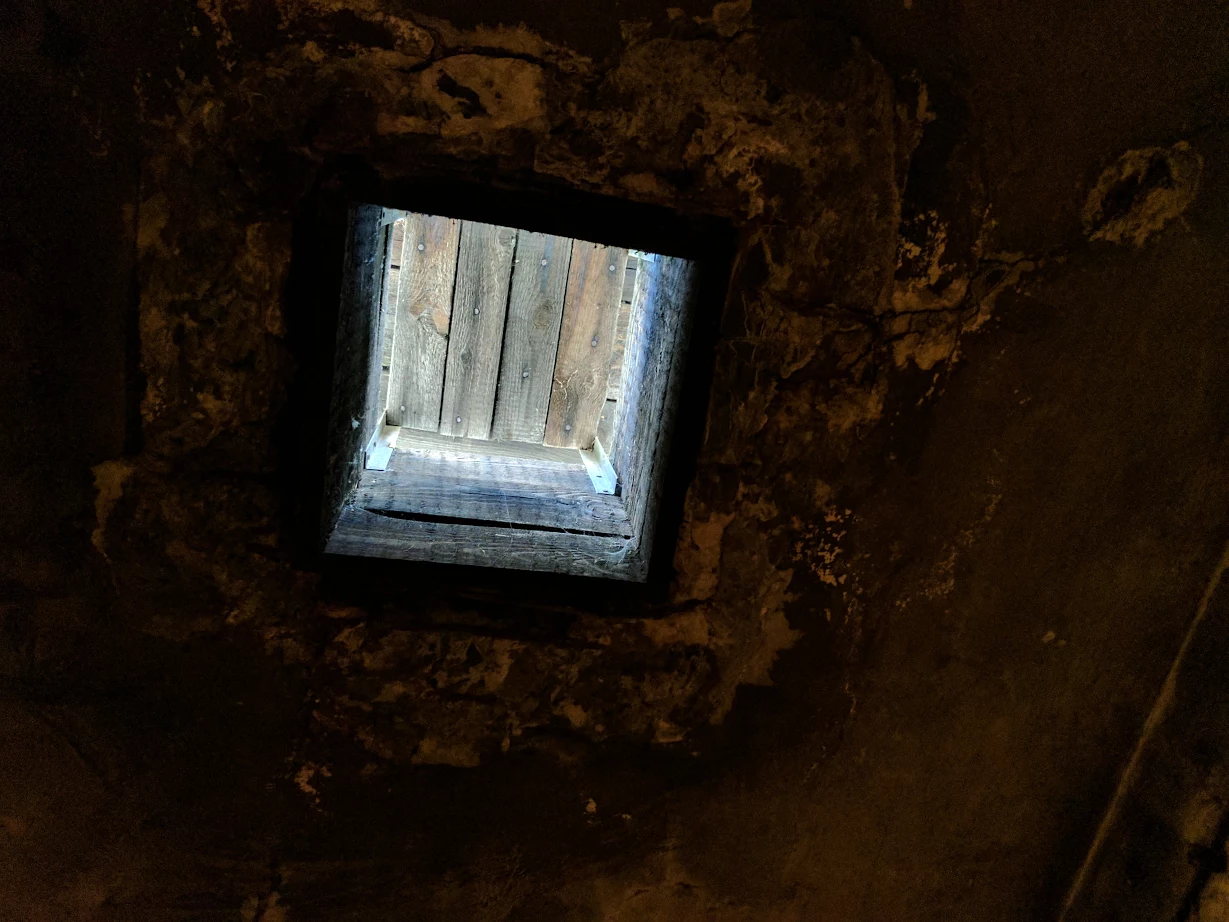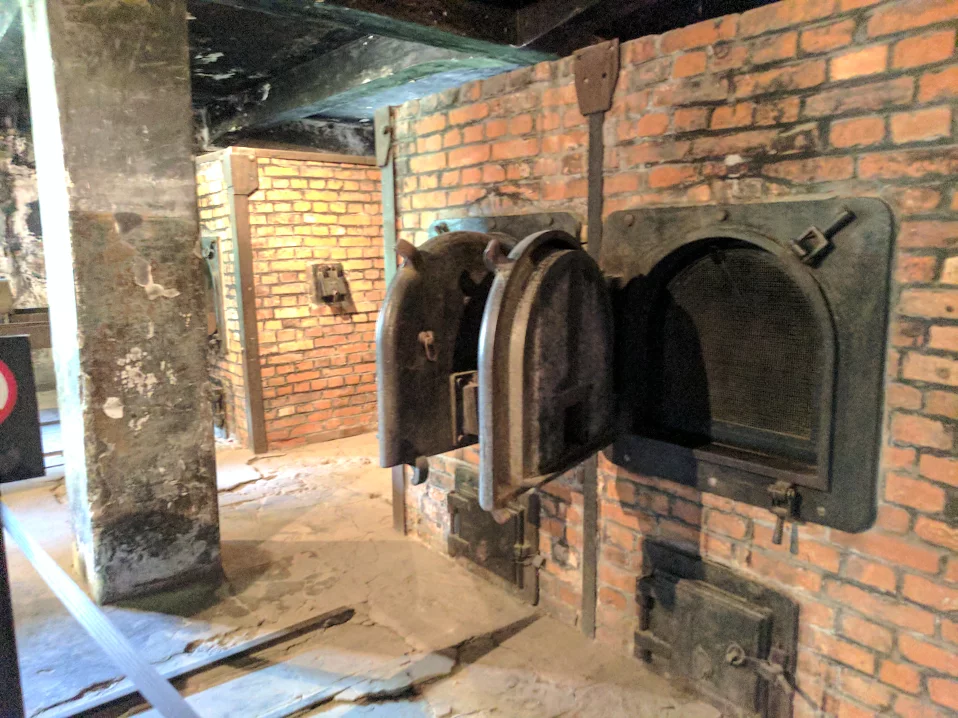 Now we are in Birkenau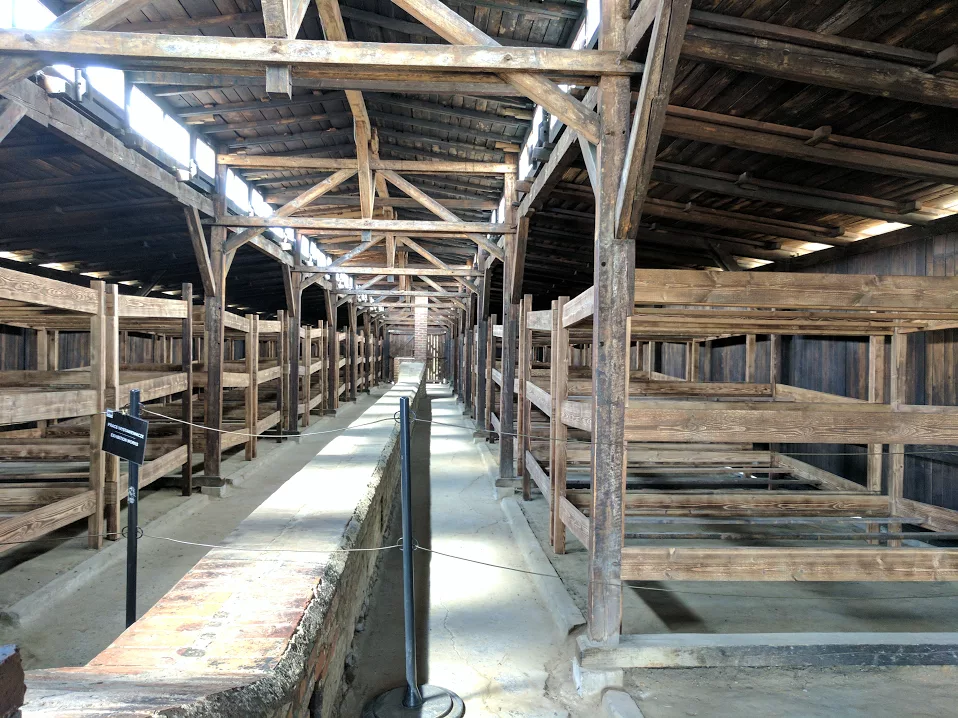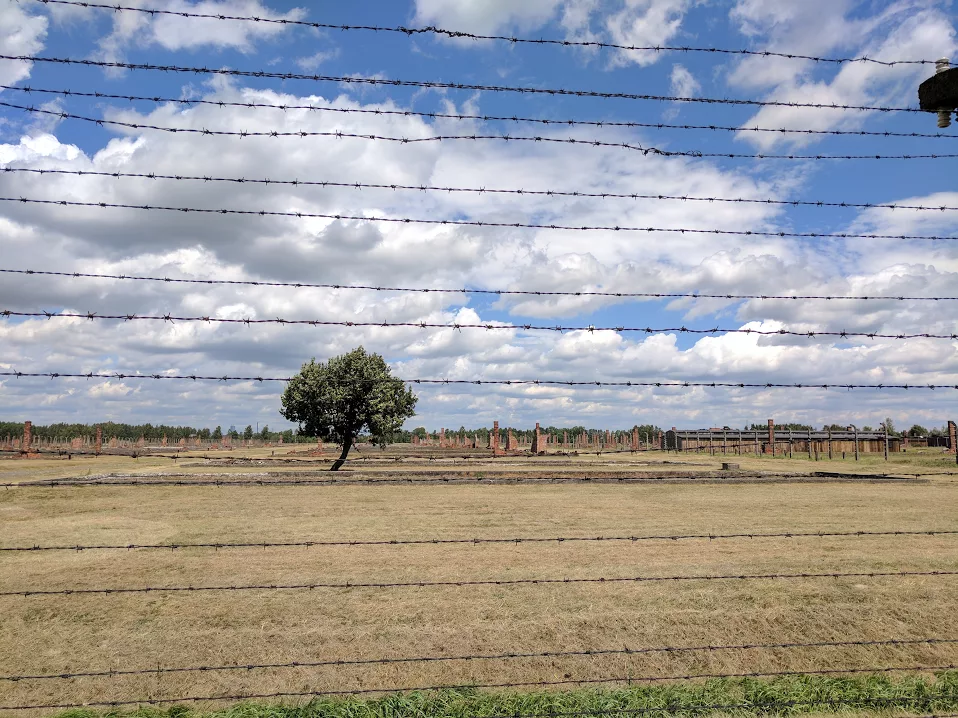 Alot of this camp was destroyed.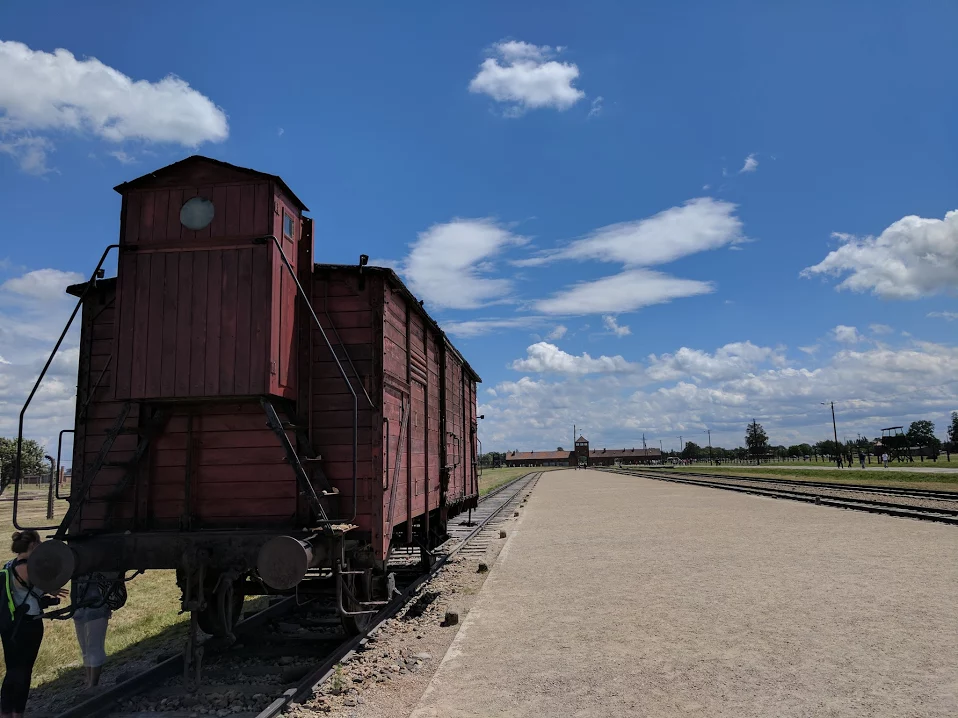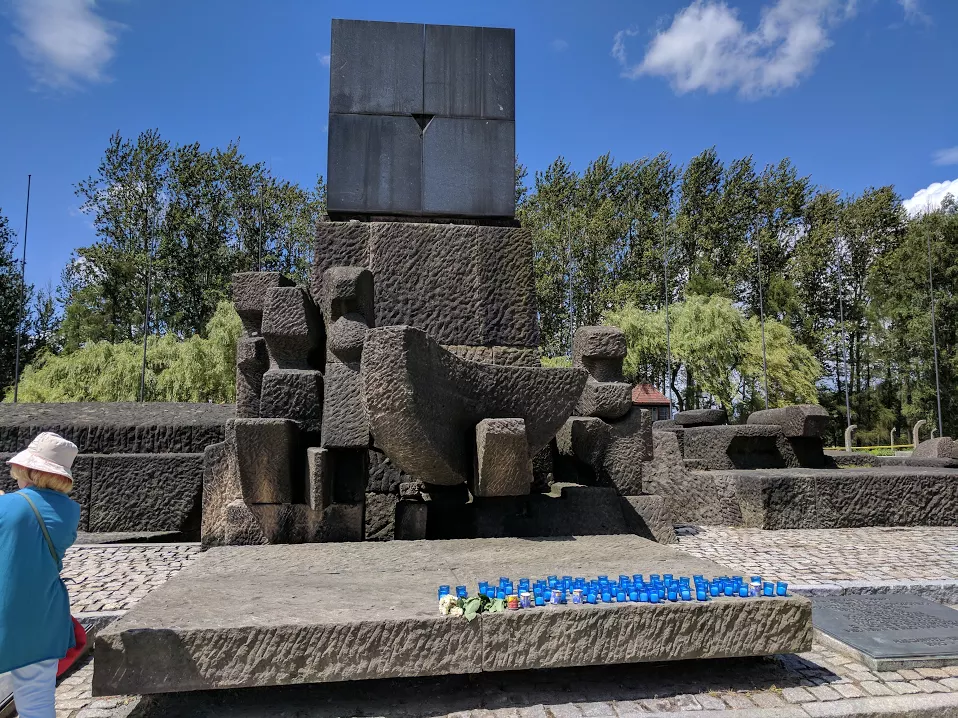 Memorial

One of the chambers destroyed.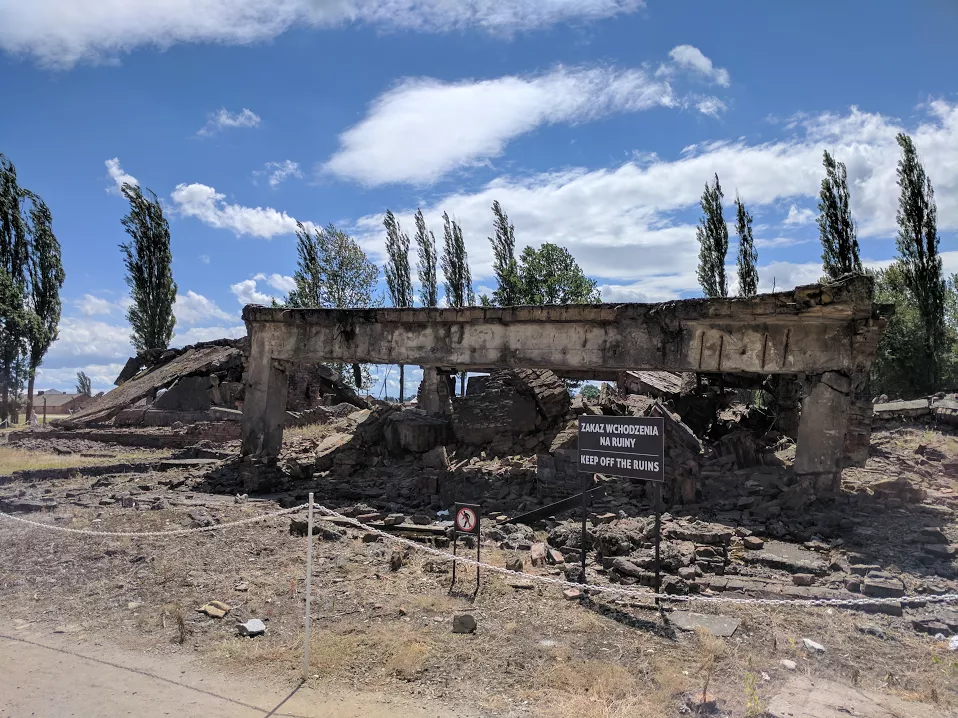 Other chamber which was destroyed.
As for me and the Polish people, almost everyone was involved. Both sides of my family were a part of the war effort. From Guerilla units to even being an inmate at Auschwitz. I don't have much information regarding my great uncle Marian but I do know he somehow escaped and survived Auschwitz. The war and the camps are close to me, my family, and all of those effected by the war.
Overall there is so much to see and take in at this concentration camp but it is somewhere where you'd definently have to visit before you die. The attrocities commited by the Nazis will never be forgotten.
Thank you for reading! If you enjoyed, please do resteem and follow to see more similar content. Have a good day.