It is great pleasure to find out unexpected thing in our life.
I have been experienced those unexpected pleasure, while looking around Buddhist temples.
Here in Geuk Lak Bo Jeon, I found unexpected things.
Those were the doors of backside wall of the hall.
It was the first time up to see there were 3 doors in the backside wall of the hall up until now.
There could be no reason to make 3 doors in the backside of this hall.
In many cases there was an only one door, sometimes there was no door in the backside of the hall.
What made me curious was the reason why they made 3 doors there ?
No one could answer that question.
Each doors were different in their form and shape.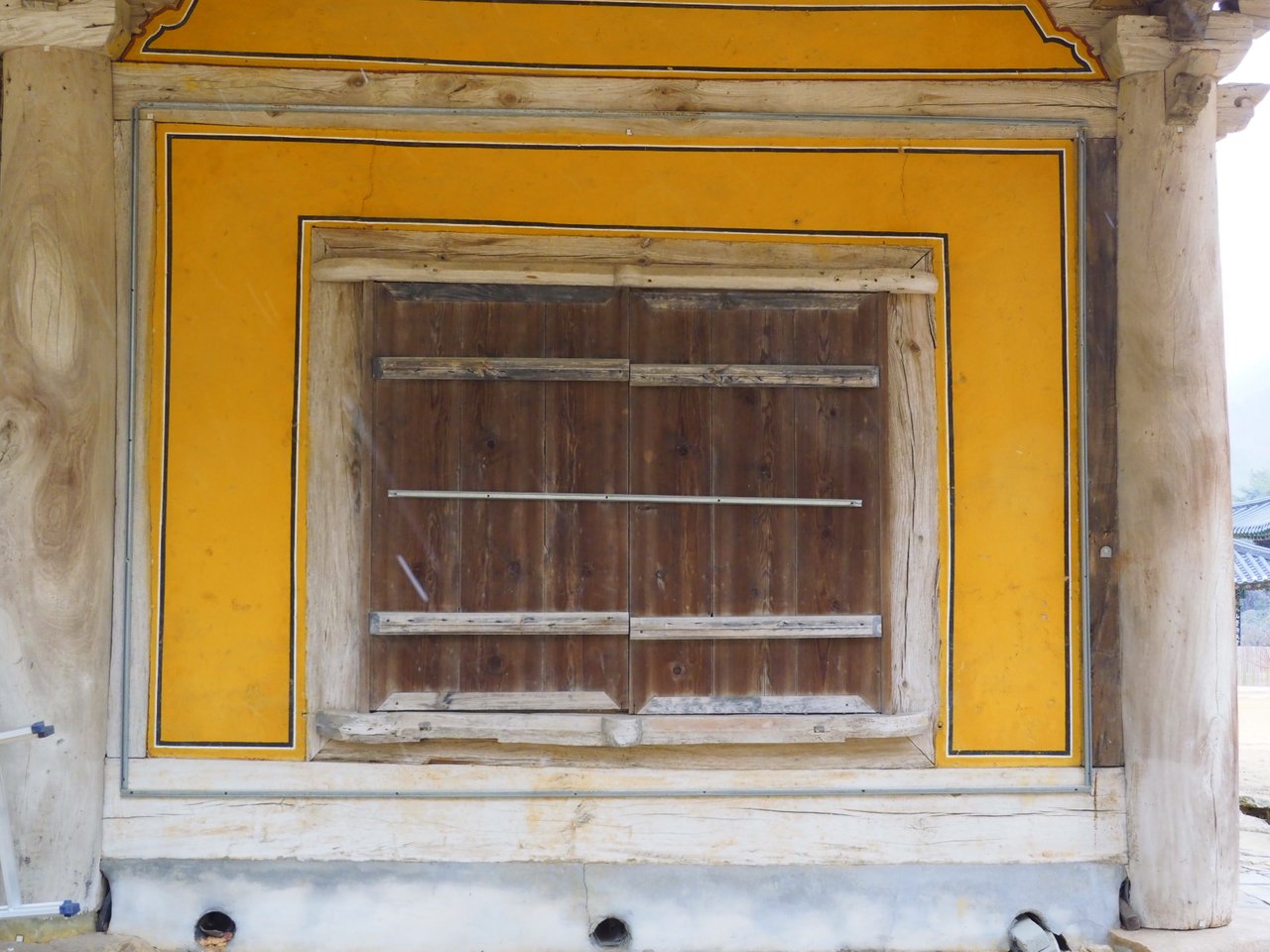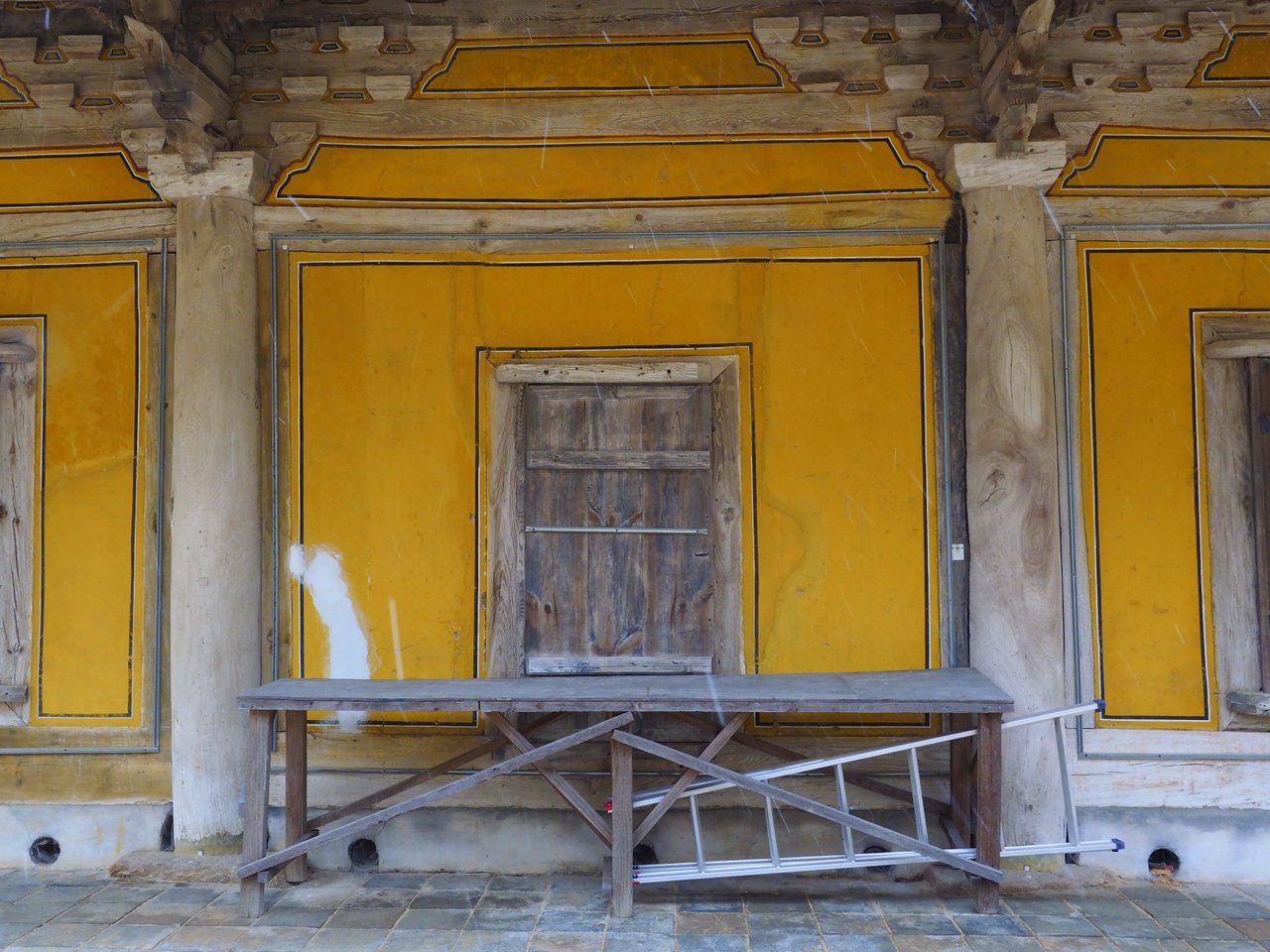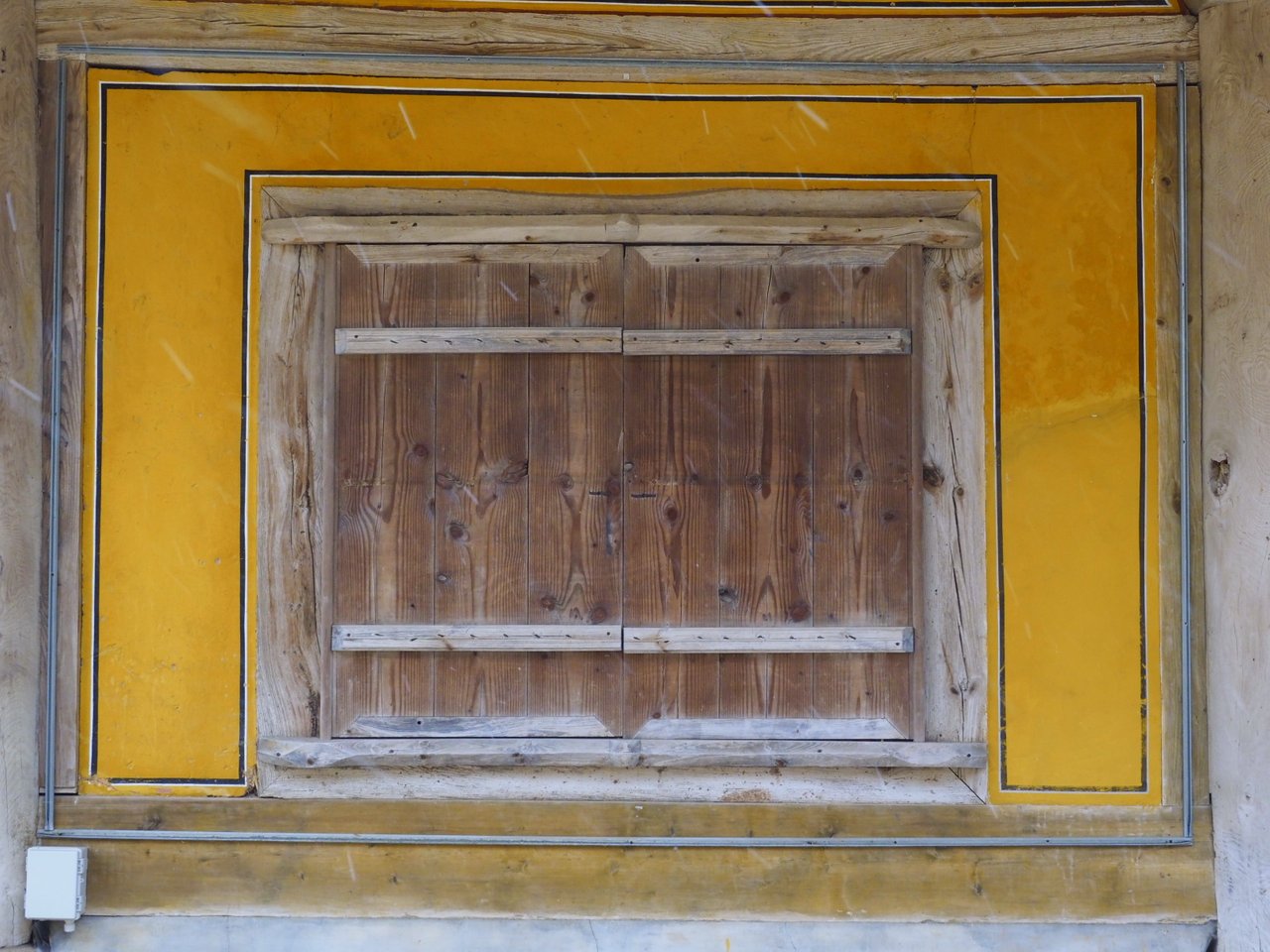 It was not easy to take the photo of the whole scene of the backside wall, because there was no enough space for the camera angle.
I'm so happy when I find out those slight things. And that's why I enjoy looking around the old stuffs.