We were riding by the river of Seomjin which was said as the one of the most beautiful in Korea. My mom told me "How beautiful a cherry blossom is"
So we stopped the car by the river. There was a parking place for people who wanted to enjoy cherry blossom. Where we stopped was looked like the place of favorite.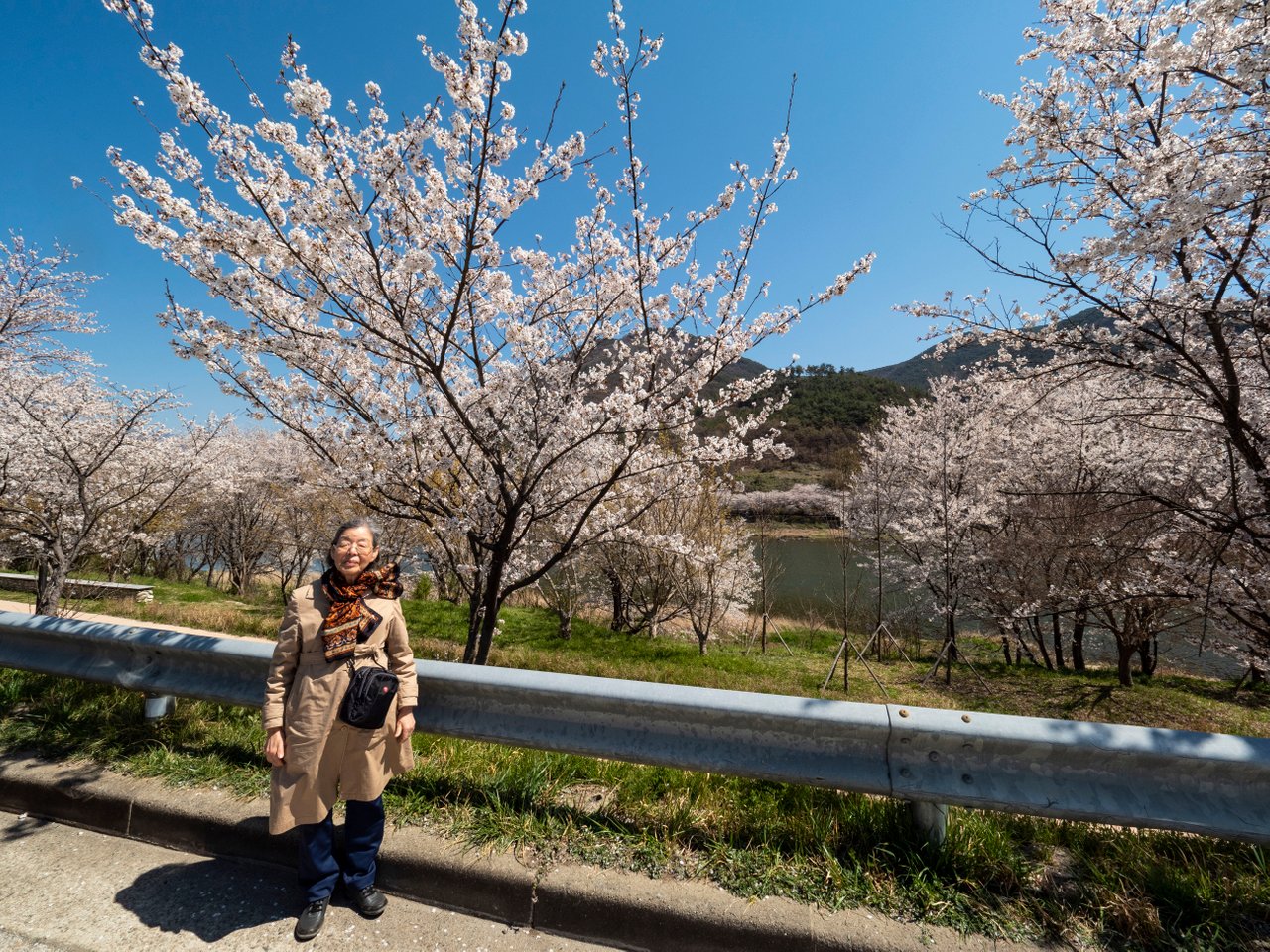 It was so beautiful. The cherry blossom in this area seemed to be its culmination.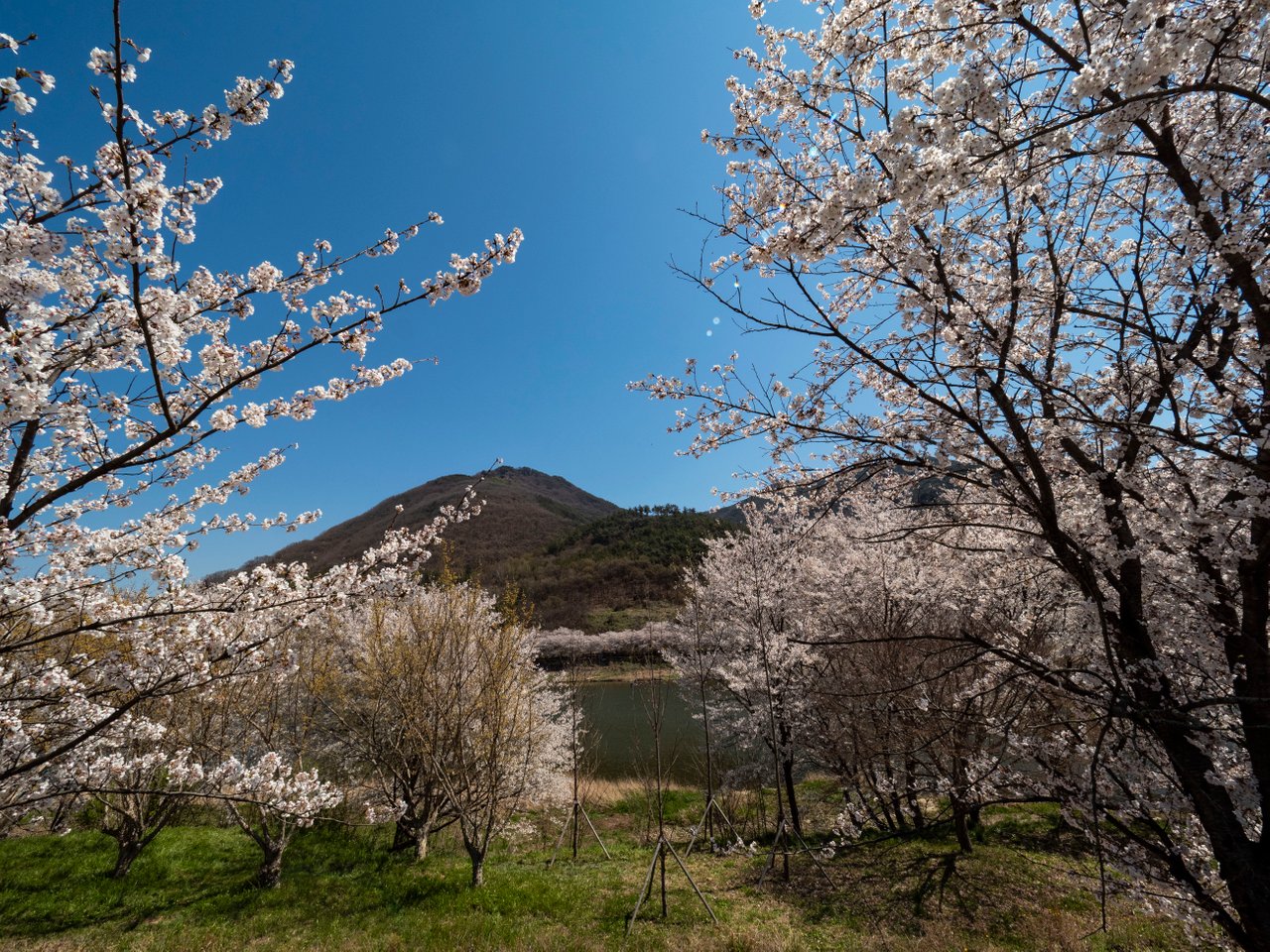 Even though I heard the beauty of the cherry blossom by Seomjin gang river, it was actually first time to look around that here, because the cherry blossom season was so short. It was not easy for me to be there at the exact time. In my guess, it was the that time.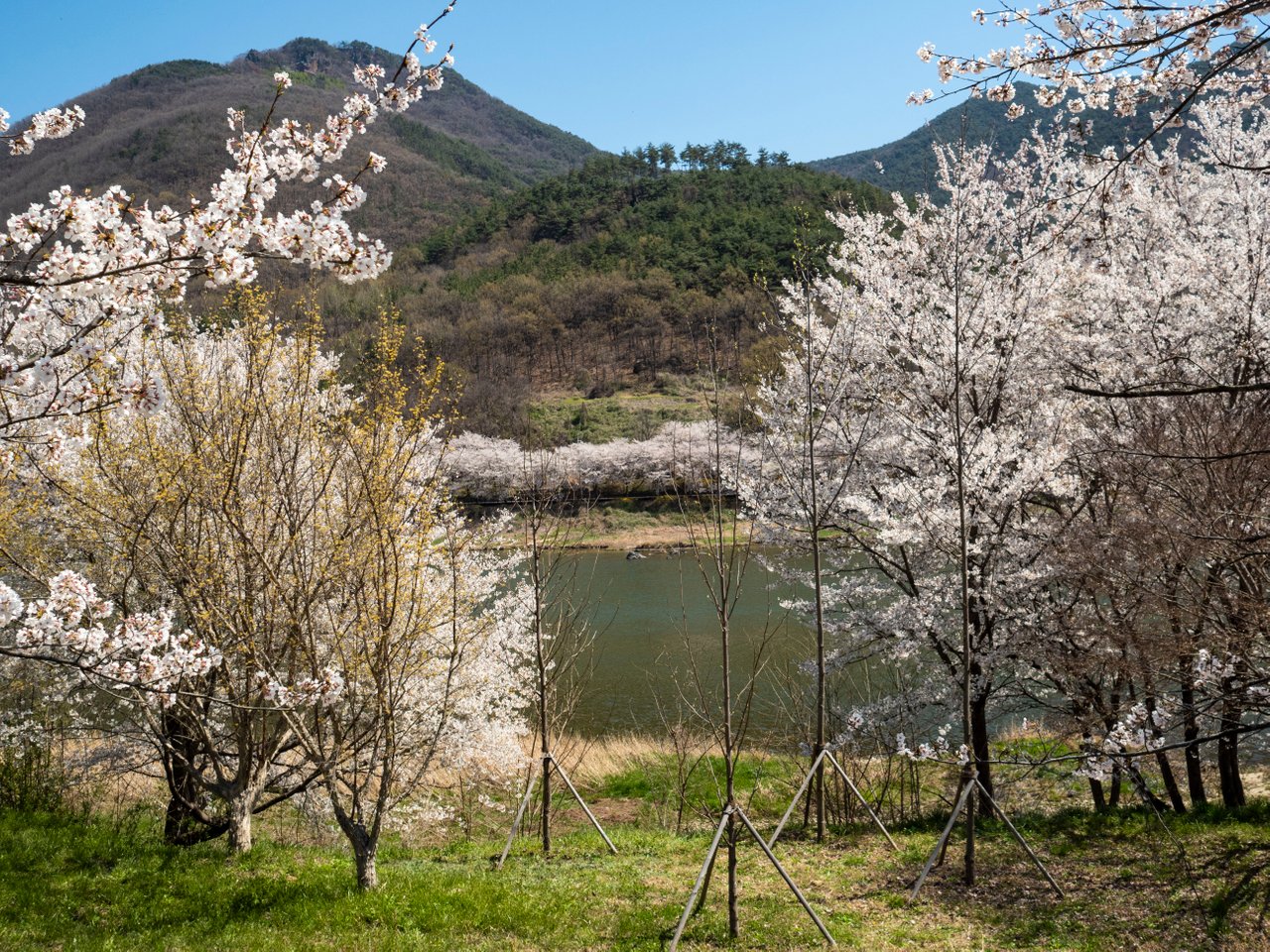 Looking at the cherry blossom, I prayed that everyday should be as same as today.