I saw an unexpected structure in the corner of the Garden.
At first I did not understand what that structure meant.
After a while, I noticed that structure mean the back of whale.
In old Korean saying, there was a metaphor of the whale's back. It meant the huge traditional Korean house having black roof tiles.
Old Korean people seemed to compare the whale's back with the roof of Korean traditional house.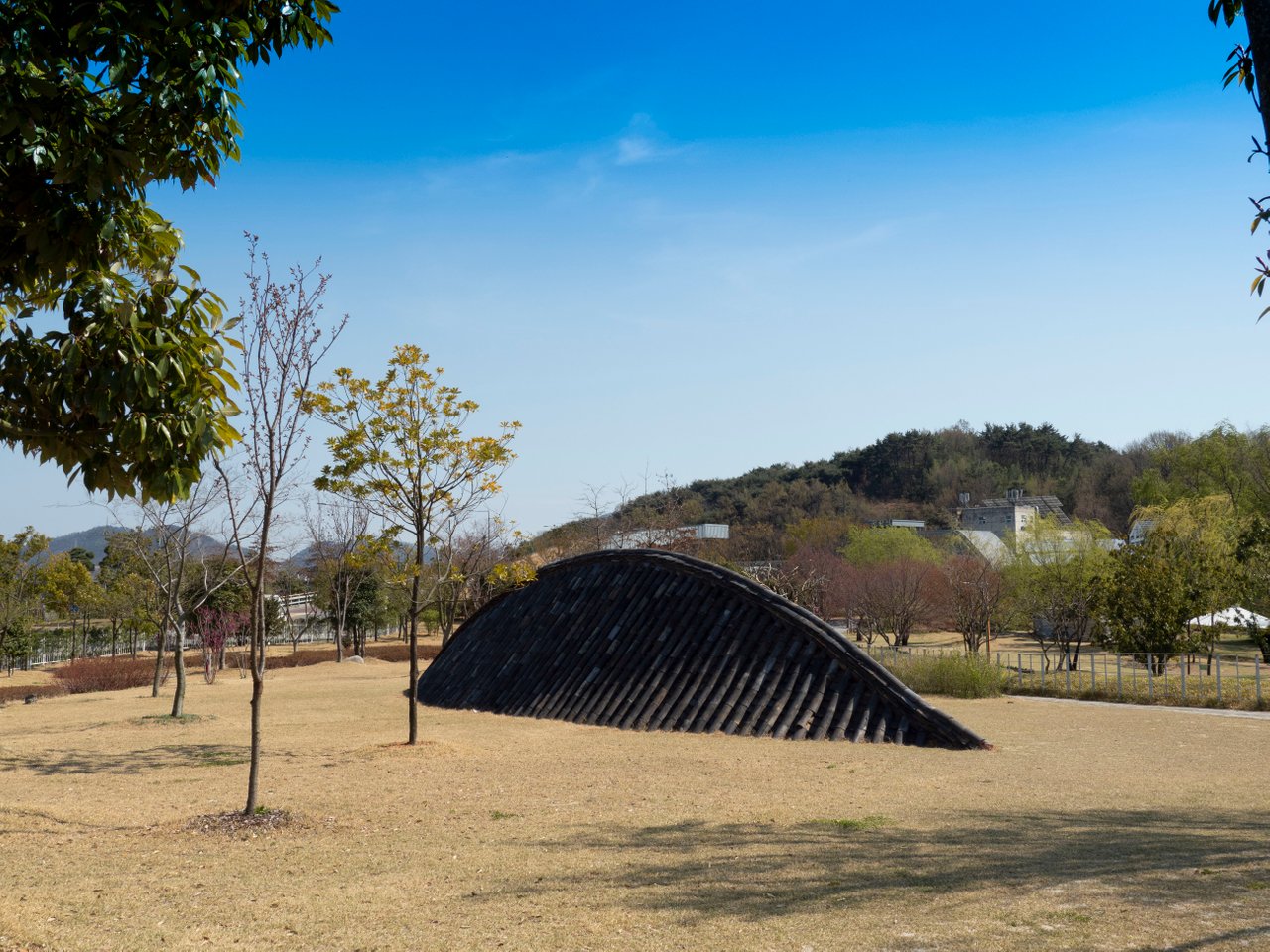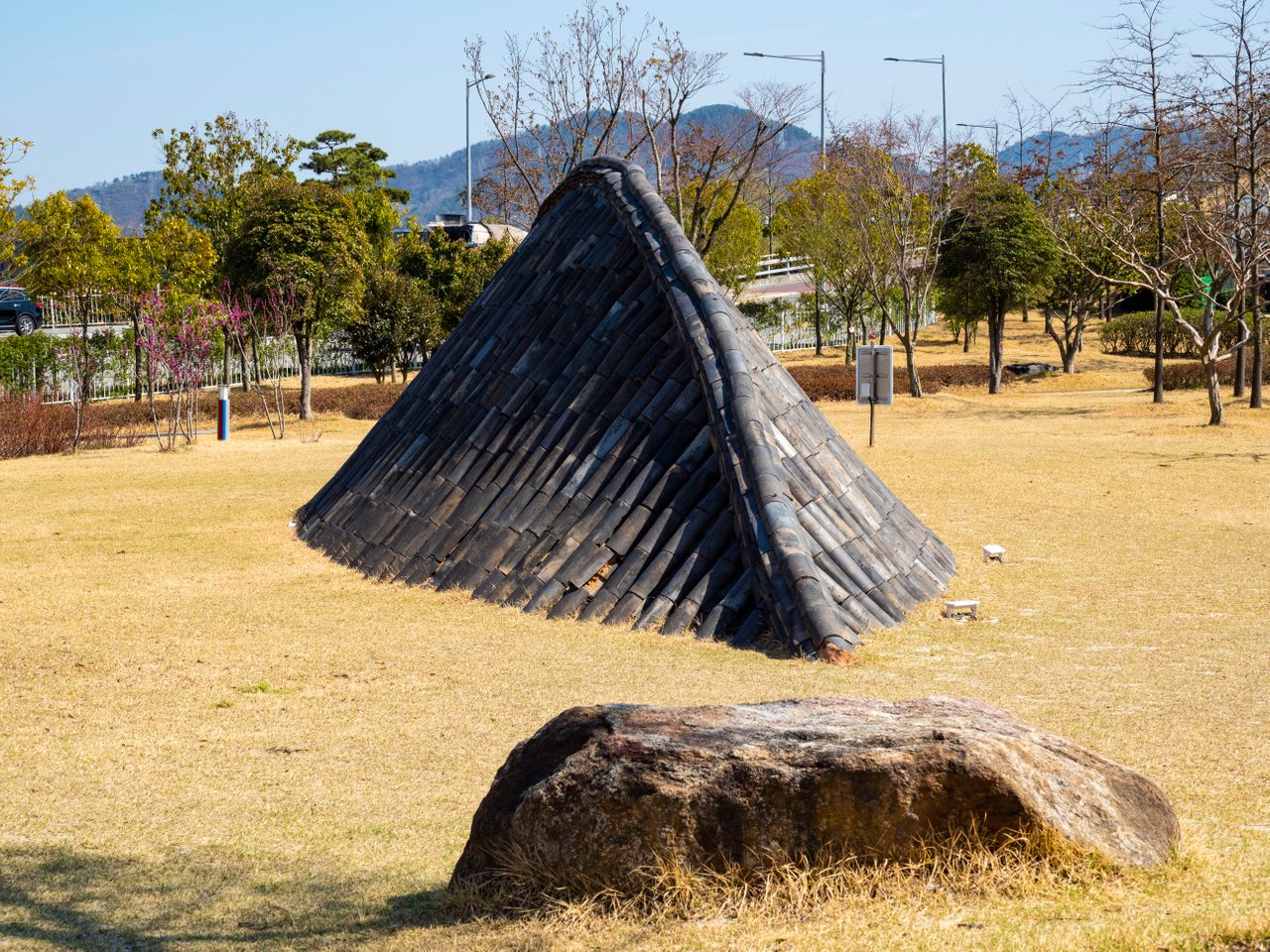 So the artist who made this work used traditional roof tiles.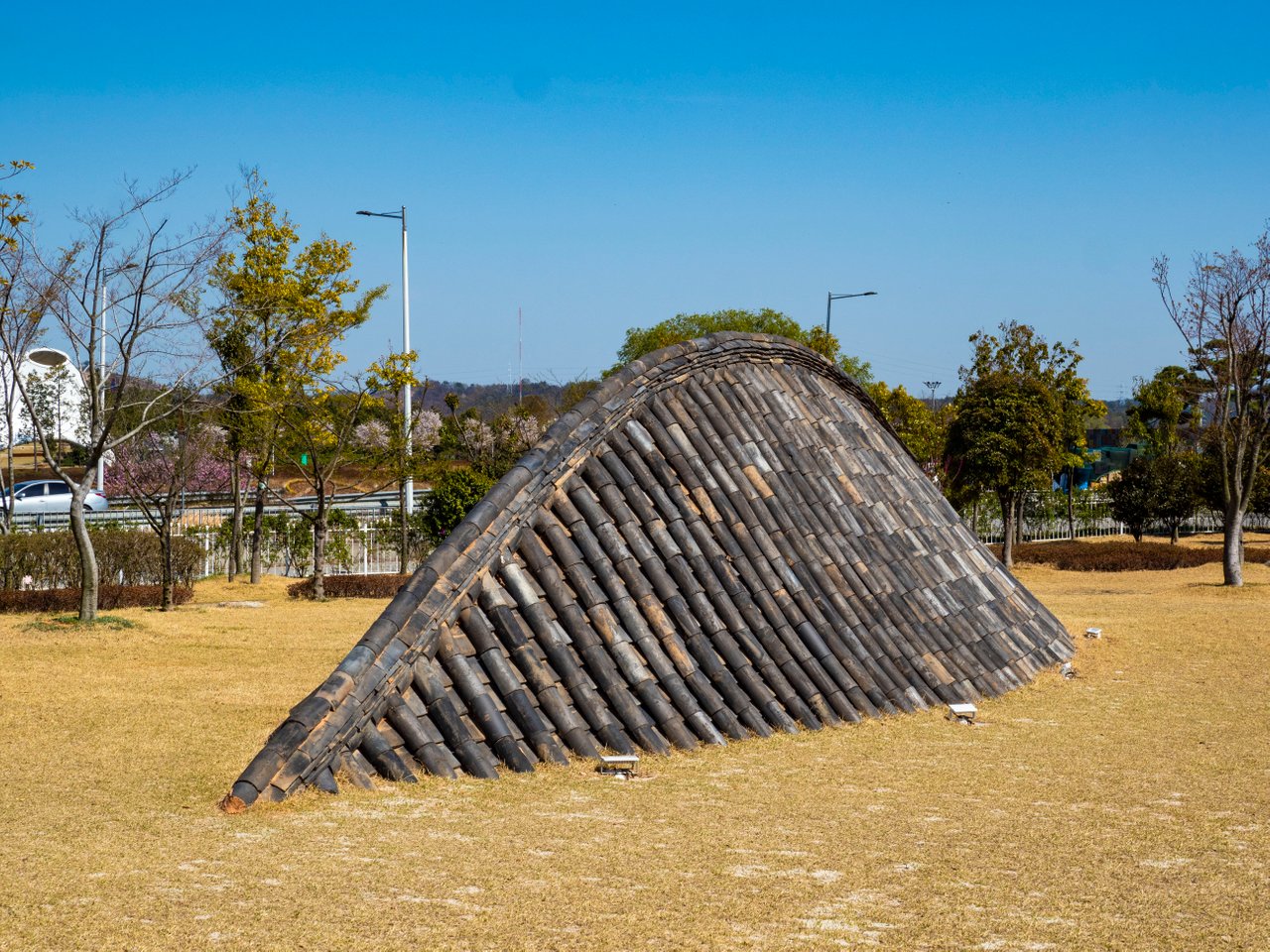 It was an interesting metaphor.
Artist's imagination was excellent.