it is statistically proven that 43% of all statistics are totally worthless.


First some numbers.
Globally there are about 29,000 passenger planes.
Ofcourse they're not all airborne at the same time. Only 38% is.
So on average there are 11,000 planes somewhere high in the sky transporting passengers from A to B.
In the Netherlands, at Amsterdam-Schiphol Airport, last month September, about 6,000,000 passengers onboarded, so to say.
Besides the luggage that is being controlled, all those passengers are obliged to undergo a full-body scan.
A full-body scanner (in a nutshell) is a device that detects objects on a person's body for security screening purposes, without physically removing clothes or making physical contact. Depending on the technology used, the operator may see an alternate-wavelength image of the person's naked body, or merely a cartoon-like representation of the person with an indicator showing where any suspicious items were detected. For privacy and security reasons, the display is generally not visible to other passengers, and in some cases is located in a separate room where the operator cannot see the face of the person being screened.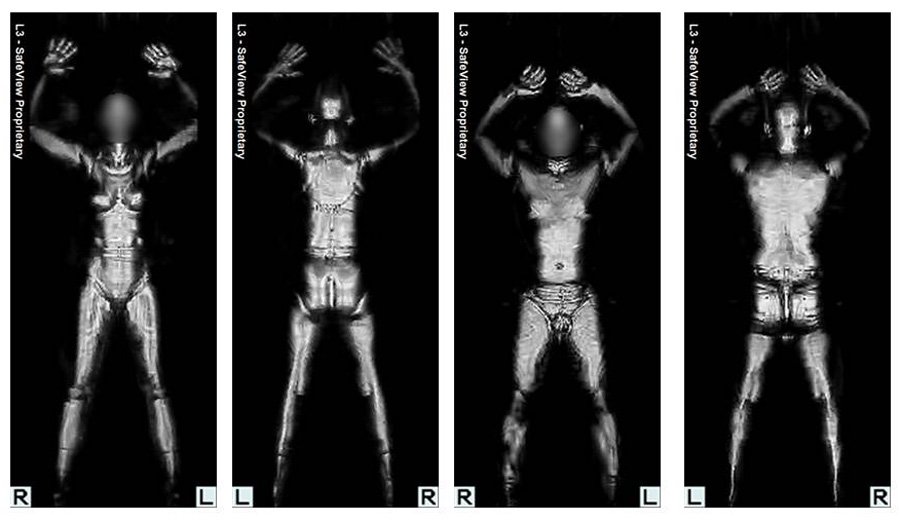 And all this, "thanks" to the fear of possible terrorist attacks.


Anyway, like I already said above, last September 6,000,000 passengers.
Below the statistics of the most notable facts of the Amsterdam-Schiphol full-body scan of all those passengers.
Discovered terrorists - 0
Natural blondes - 52
Transvestites - 3,486
Hernias - 23,763
Bankers with Sticky Fingers - 3,958
Hemorrhoid cases - 41,486
Enlarged prostates - 117,323
Breast implants - 571,379
Furthermore they discovered that 2,802 politicians had no balls.



Have a safe flight.
source:wikipedia.org
---