This article was written by @htliao / 本文由 @htliao 撰写提交
About the authour / 关于作者:
Follow the author @htliao to find the other great articles from him/her.
请关注/追随作者查看他/她的其它优质文章。
Original text/原文如下:
---
上回分享了我在名古屋市、白川鄉、飛驒高山和平湯的旅程,詳情可看這裡。在溫泉旅館住宿一晚後,我們第二天早上就出發到著名景區上高地郊遊。
Last time I have shared my journey in Nagoya City, Shirakawa-go, Takayama and Hirayu. You can view it here. After having a relaxing night in the hot spring hostel, we went to the famous tourist spot nearby- Kamikochi.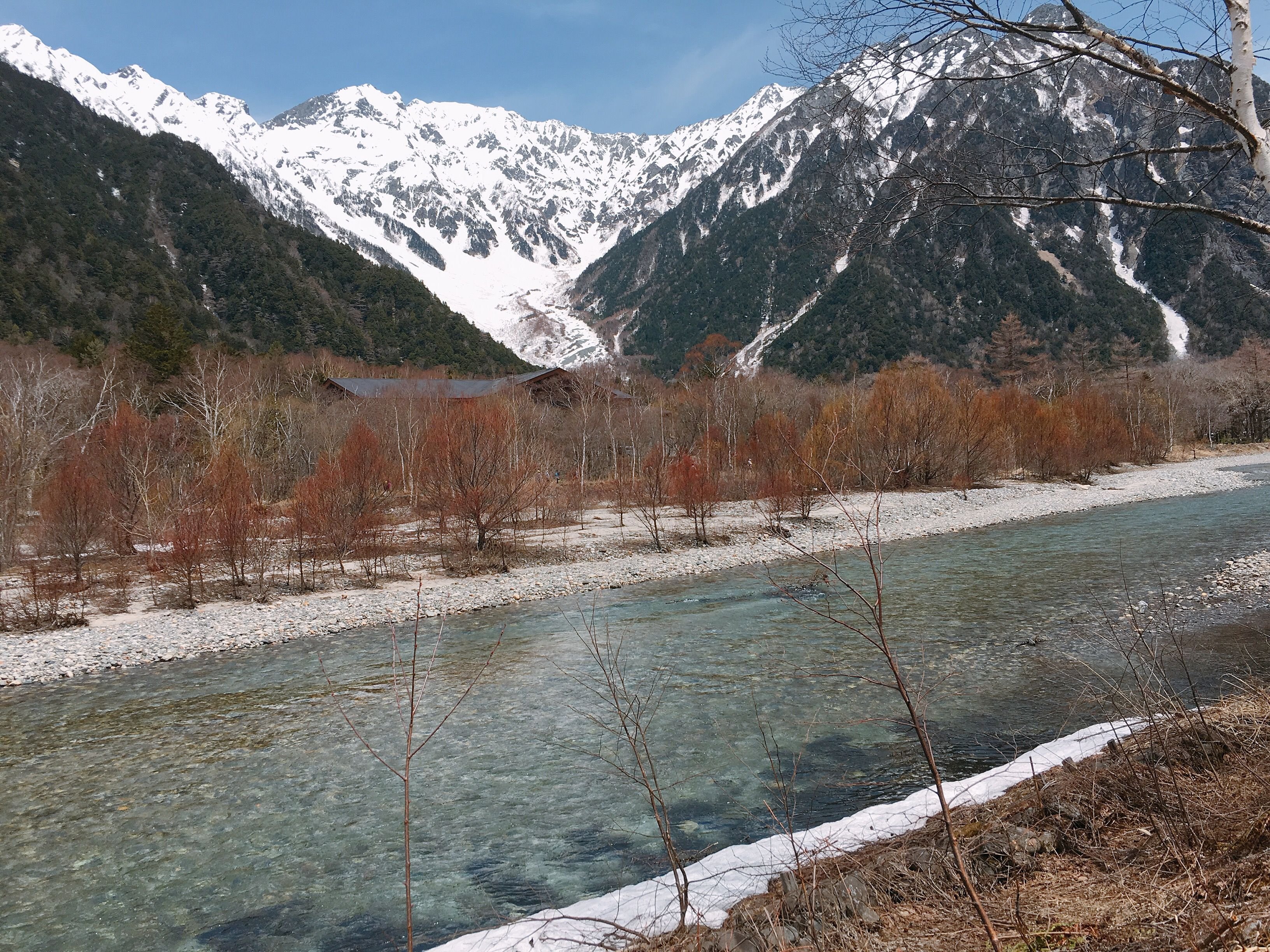 上高地清澈蔚藍的河水靜靜地倒映著穗高連峰的遠山和枯木,這絕美的景色使上高地成為日本中部最受歡迎的景點之一。它屬於中部山嶽國立公園的一部分,為日本屈指可數的天然保護區。
Kamikochi offers some of Japan's most spectacular mountain scenery and it is one of the most scenic spots in the Chubu region. It is also a part of the Chubu Sangaku National Park.
上高地主要的景點包括大正池、田代池、田代橋、河童橋、明神池及明神橋。這次我們行了河童橋至明神池這一段路。
Taisho Pond, Tashiro Pond, Kappabashi and Myojin Pond are some of the popular attractions in Kamikochi. This time we hiked the trail along Azusa River from Kappabashi to Myojin Pond, it is a mostly flat terrain and it was very relaxing.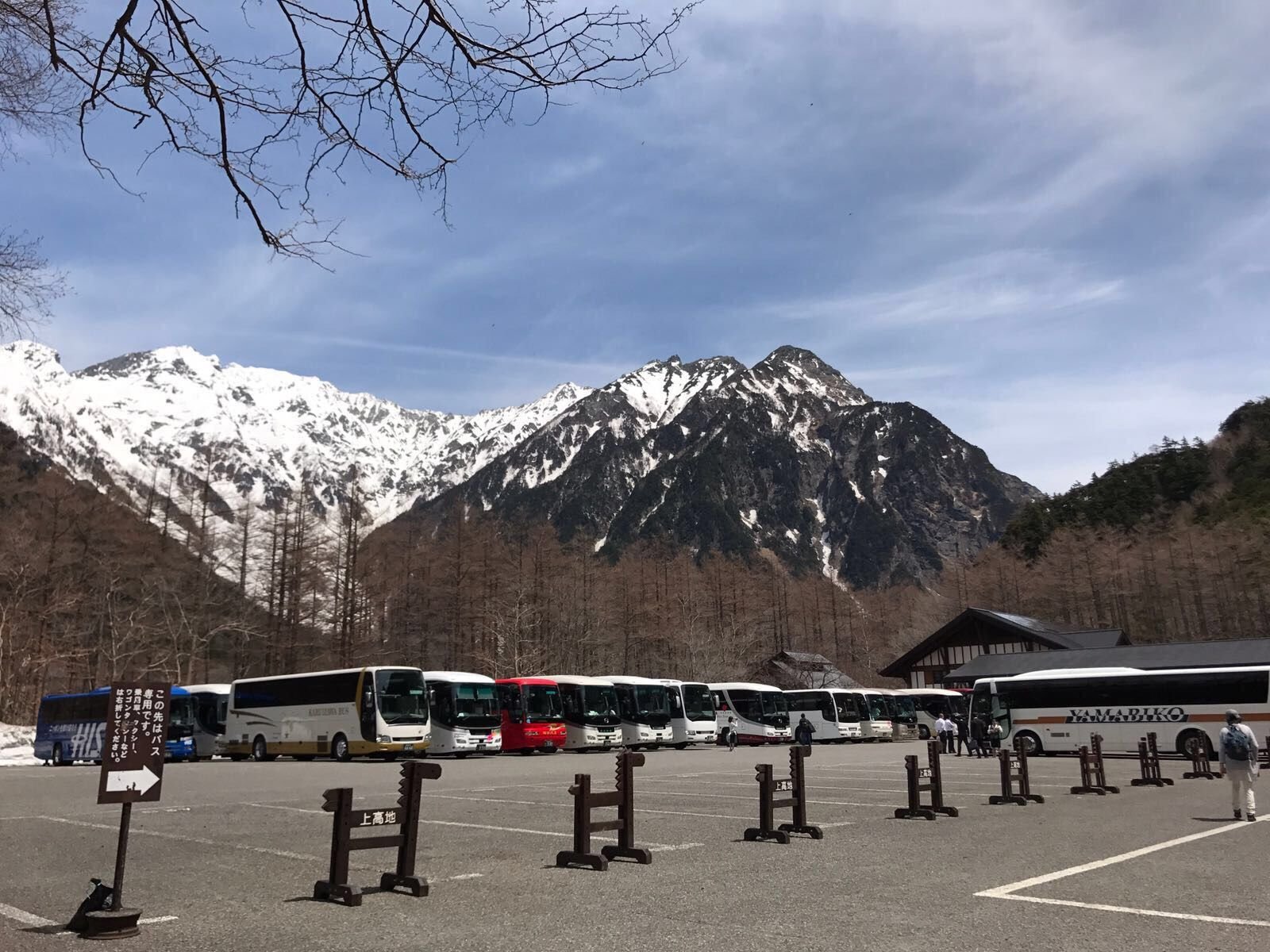 我們下車的地方。
Here is where we got out of the car.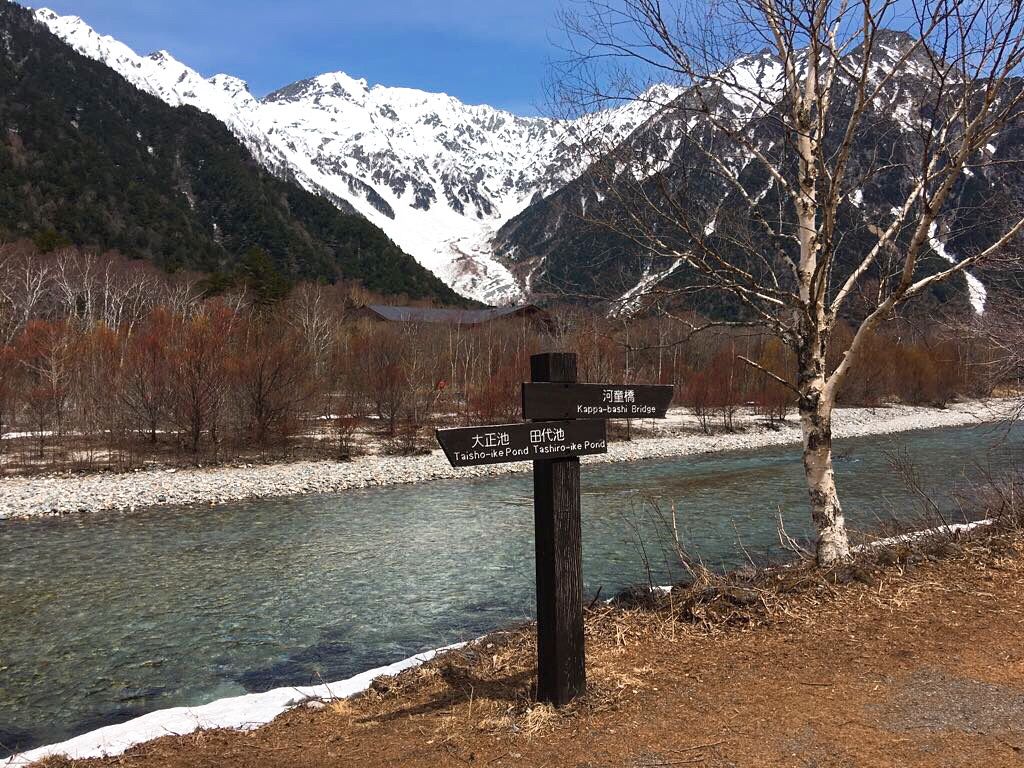 我們就是由這裡開始遠足的。
We started hiking here!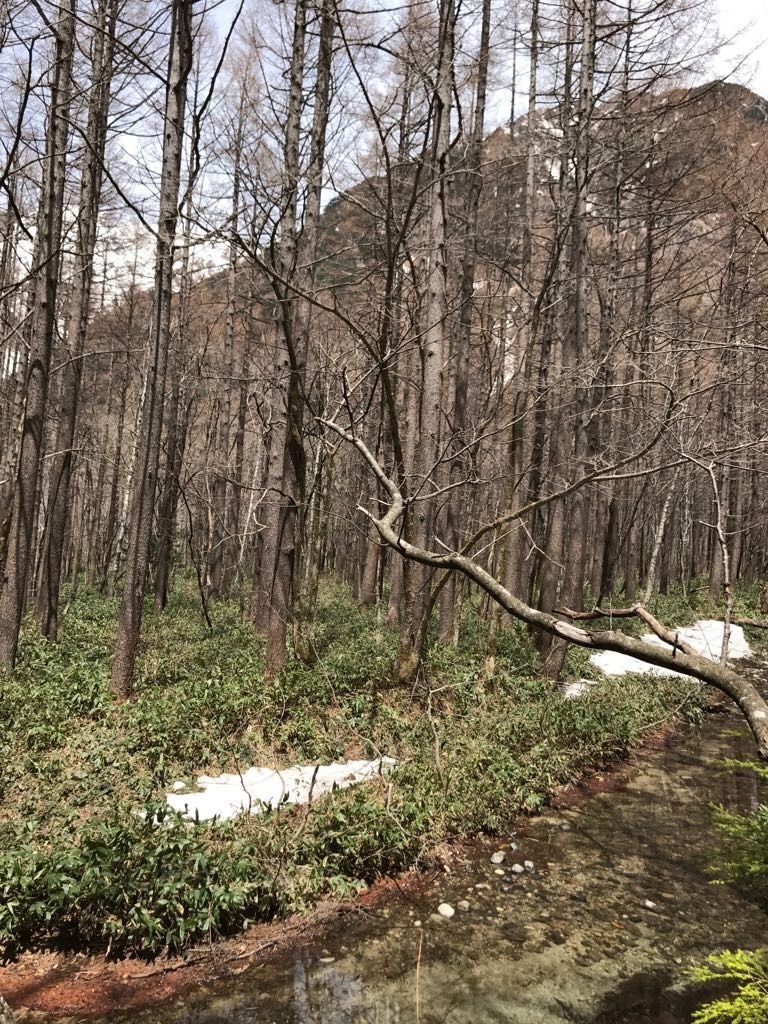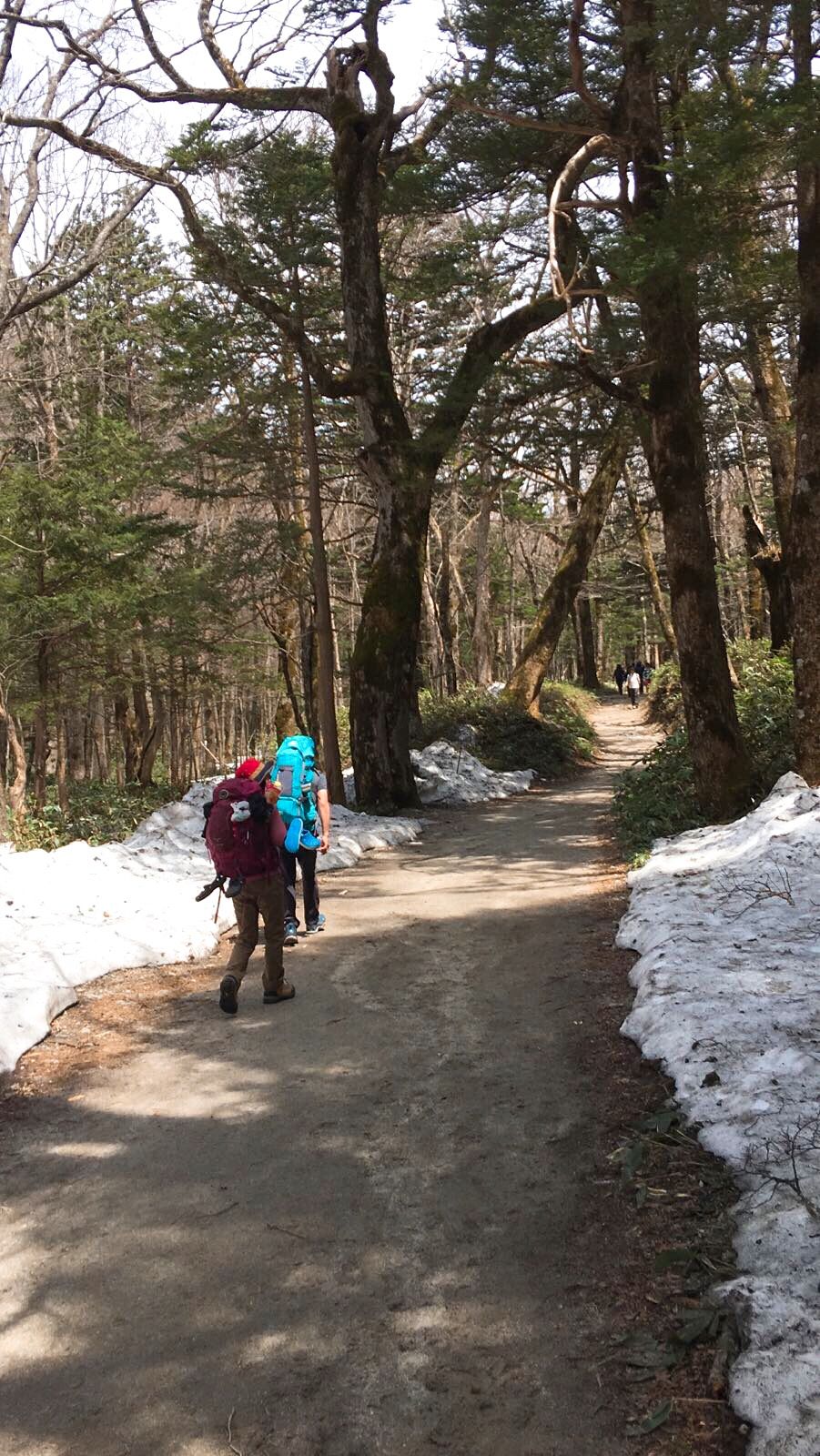 浴路都是茂密的樹木和積雪,感覺跟香港的山徑很不同。
The whole area was covered with virgin forests of birch and Japanese larch trees, and Japanese hemlocks. It felt so different from the hiking trails in Hong Kong.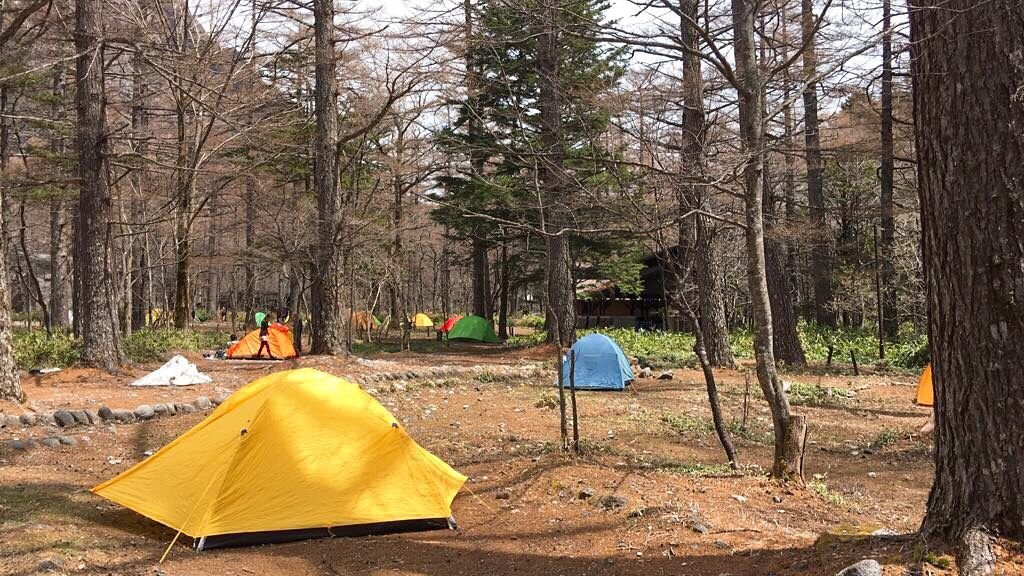 走到半路,發現原來有很多人專程來這裡露營呢!
We discovered that it was also a popular camping site here.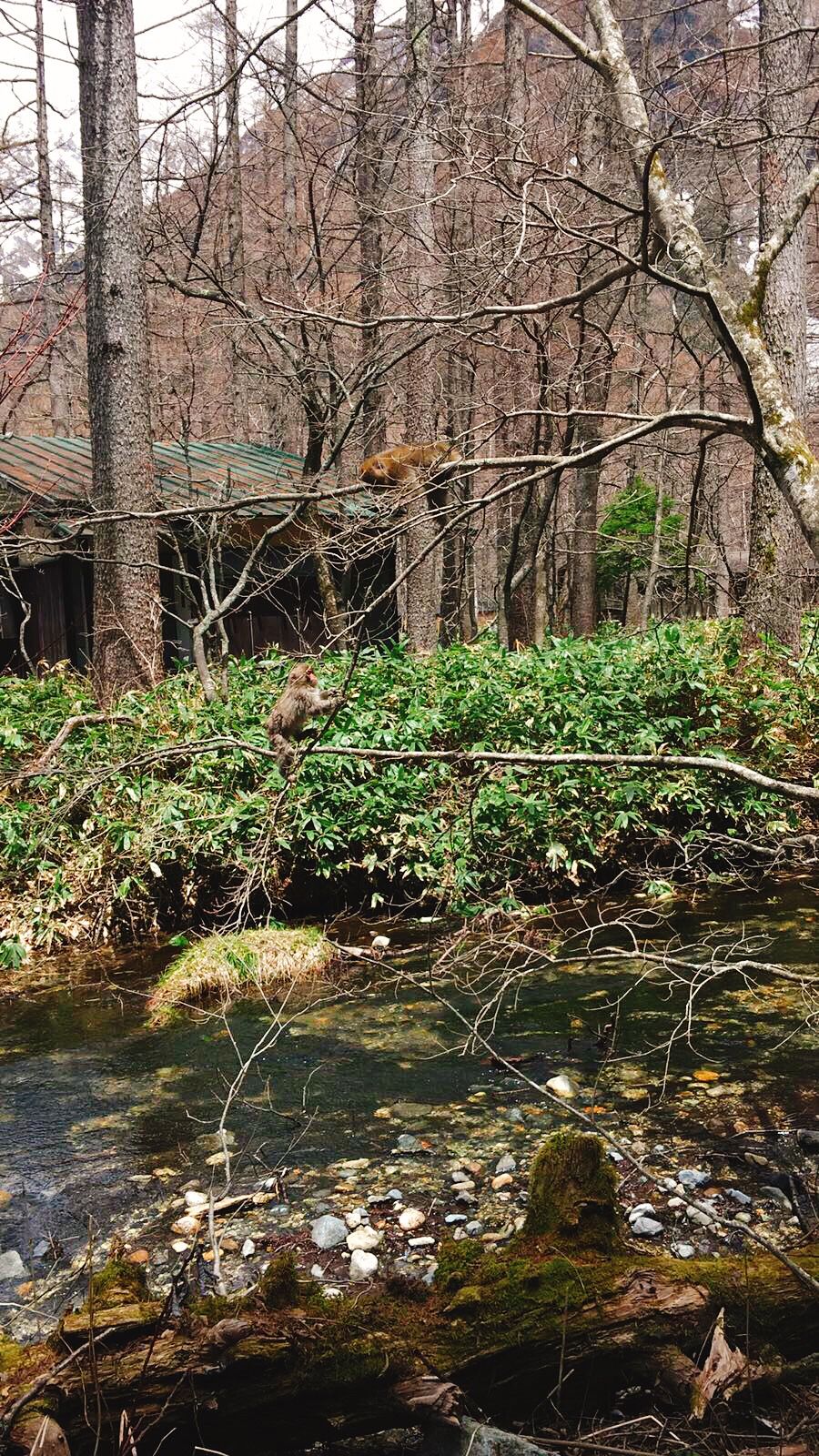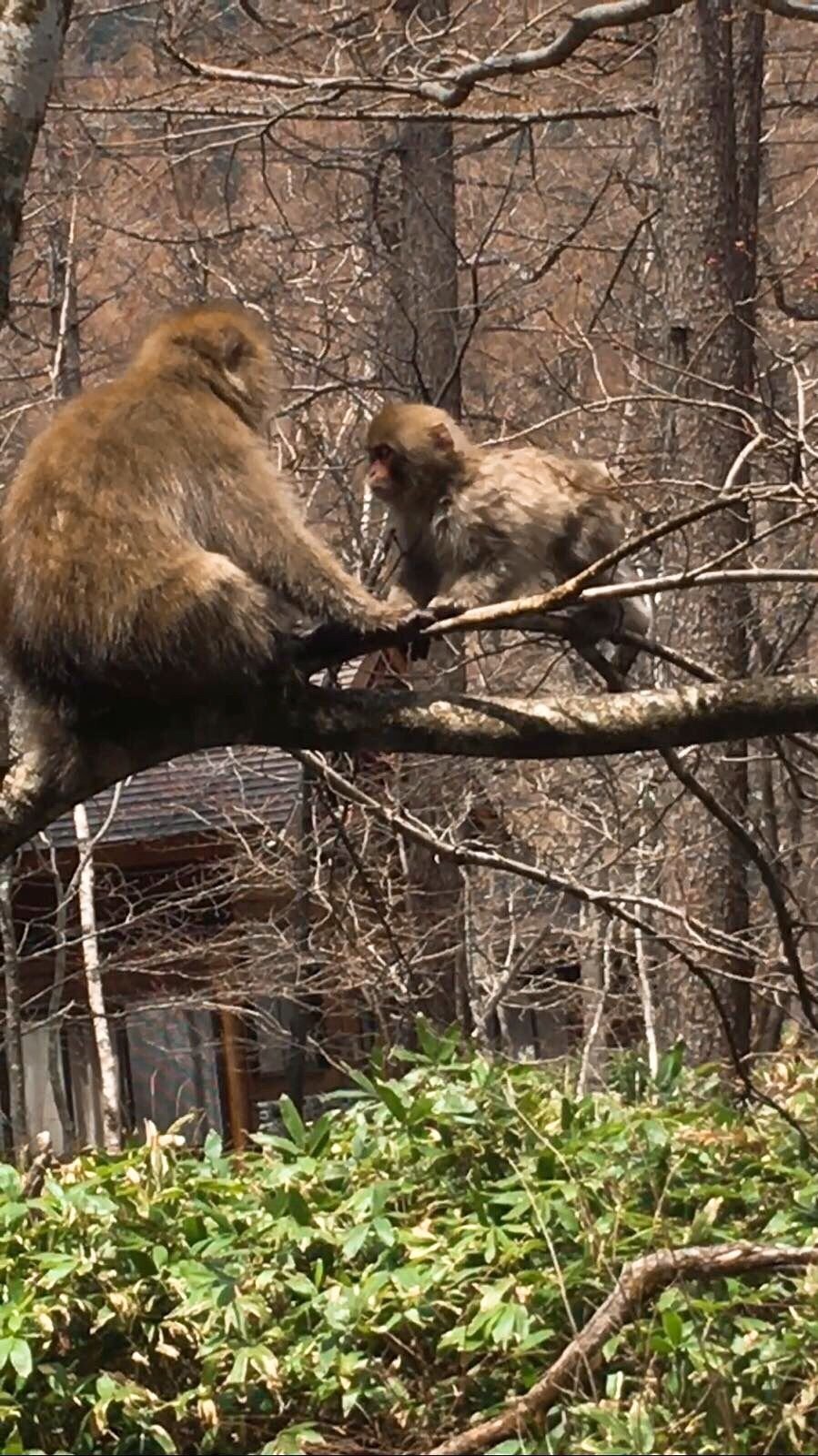 途中還有很多猴子出沒呢!牠們都不太怕人,很可愛吧。
There are also some monkeys climbing on the trees on our way. It appeared that they were not afraid of people.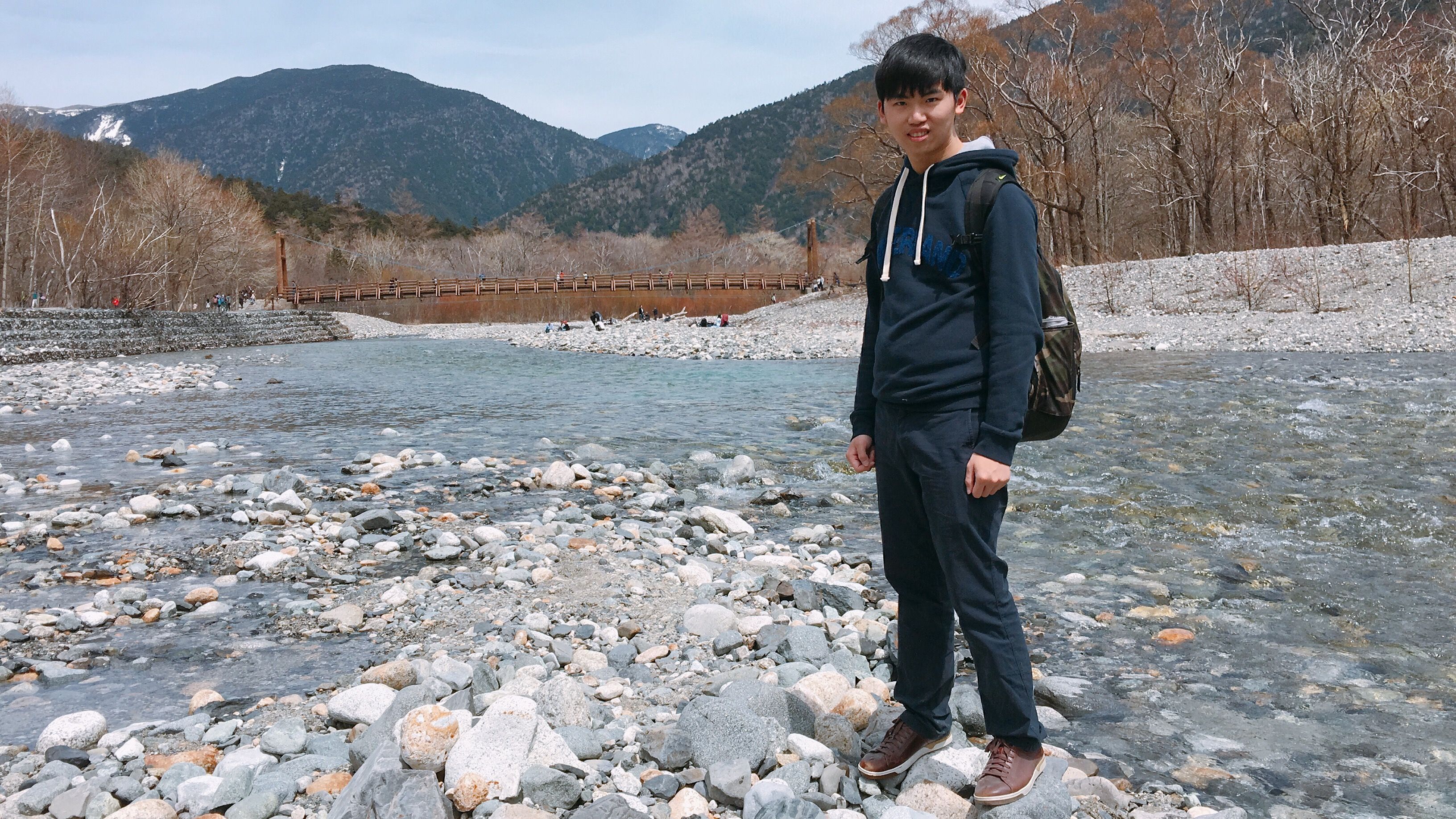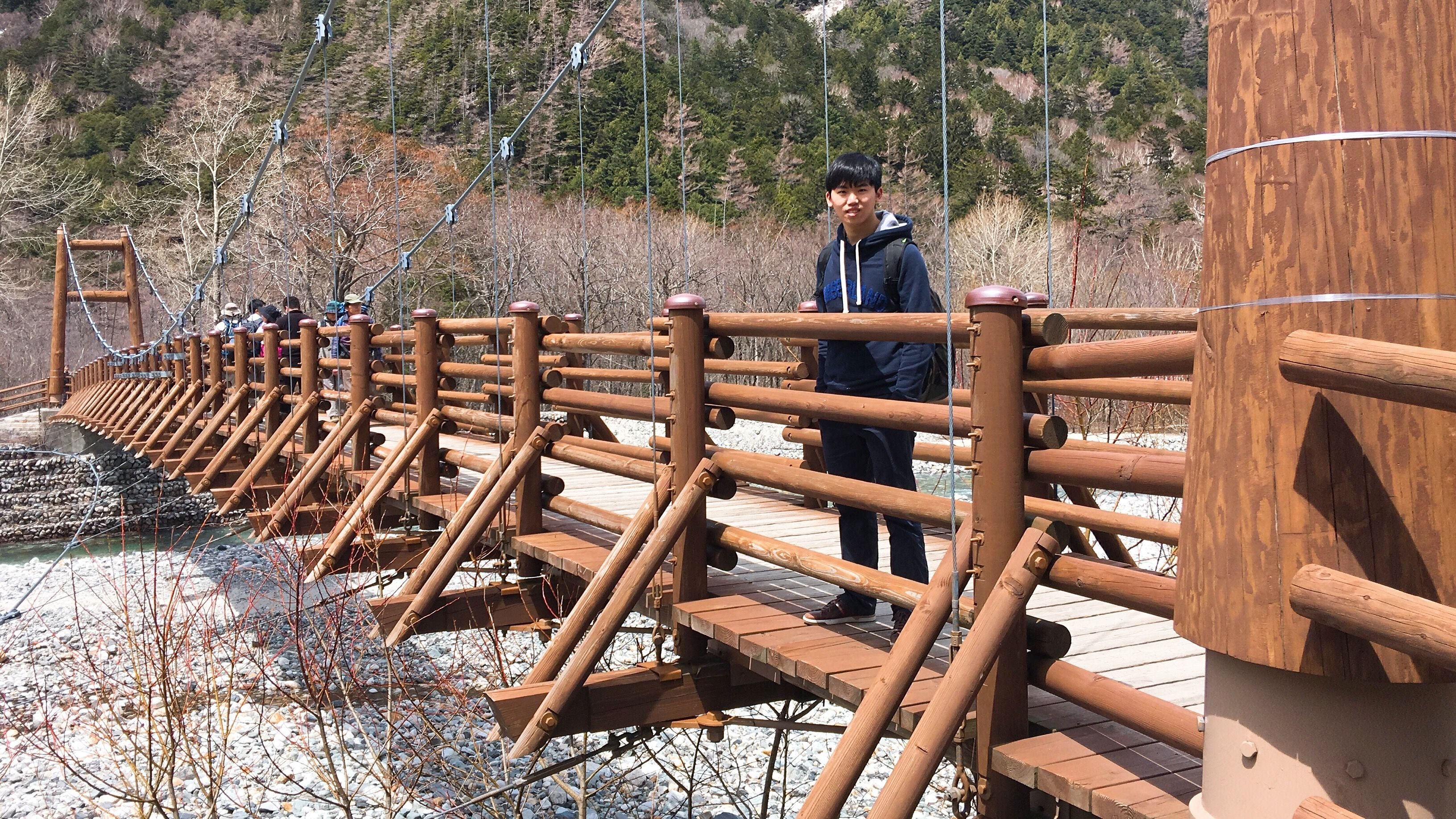 來到明神橋當然要和這橋拍張照。
Don't forget to take a picture with the Myojin Bridge when you get there.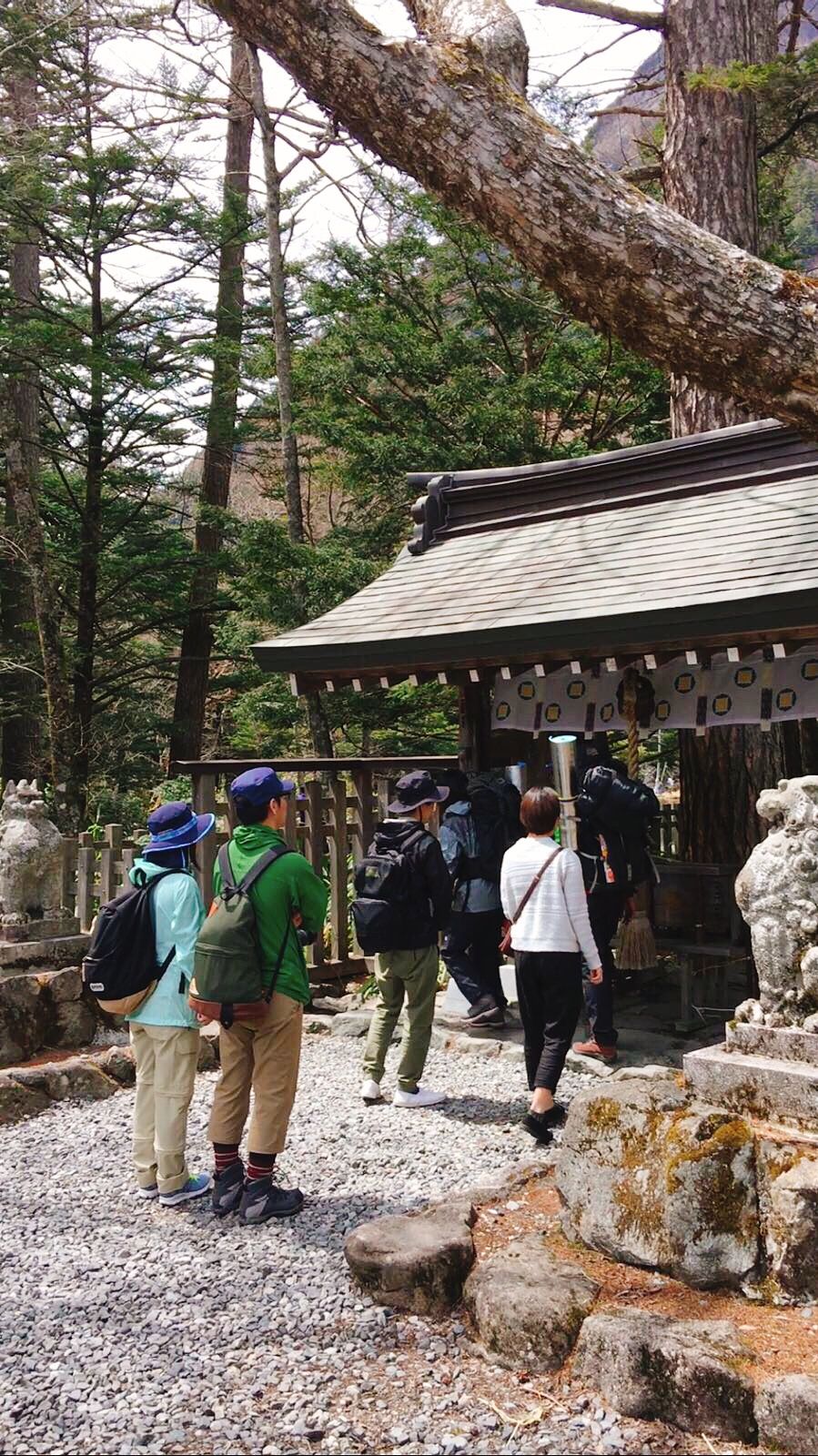 穗高神社奧宫,當時有不少人來這裡參拜。
Many people were worshiping at the shrine when we got there.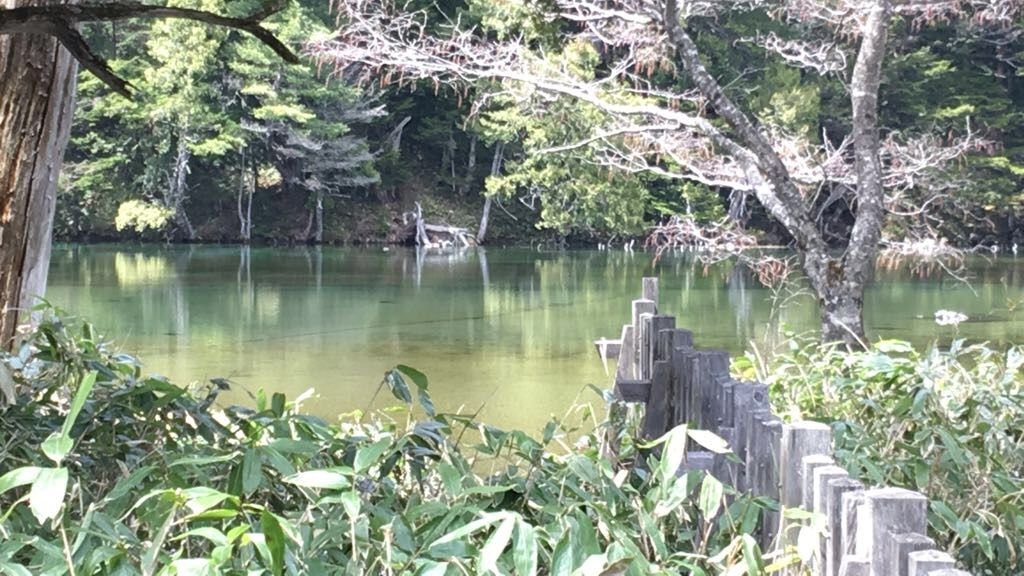 這就是明神池了。
Finally, we arrived Myojin Pond.
最後與大家分享一下日本的美食,我們晚上到了一間居酒屋用膳。
At last, I want to share some delicious food with you. We went to an izakaya to have our dinner.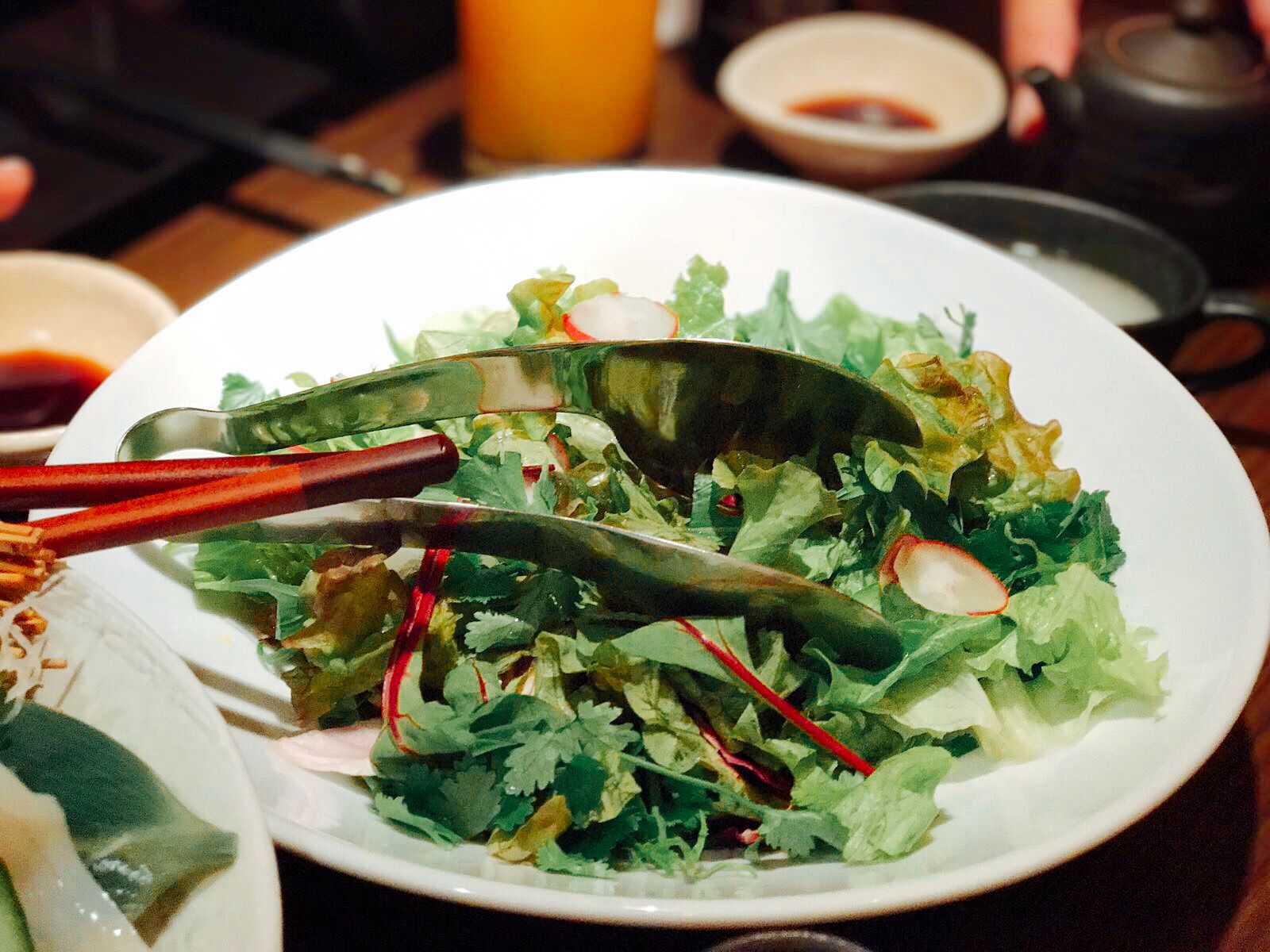 首先我們有新鮮的沙拉作為頭盤。
First, we had a fresh vegetable salad as the appetiser.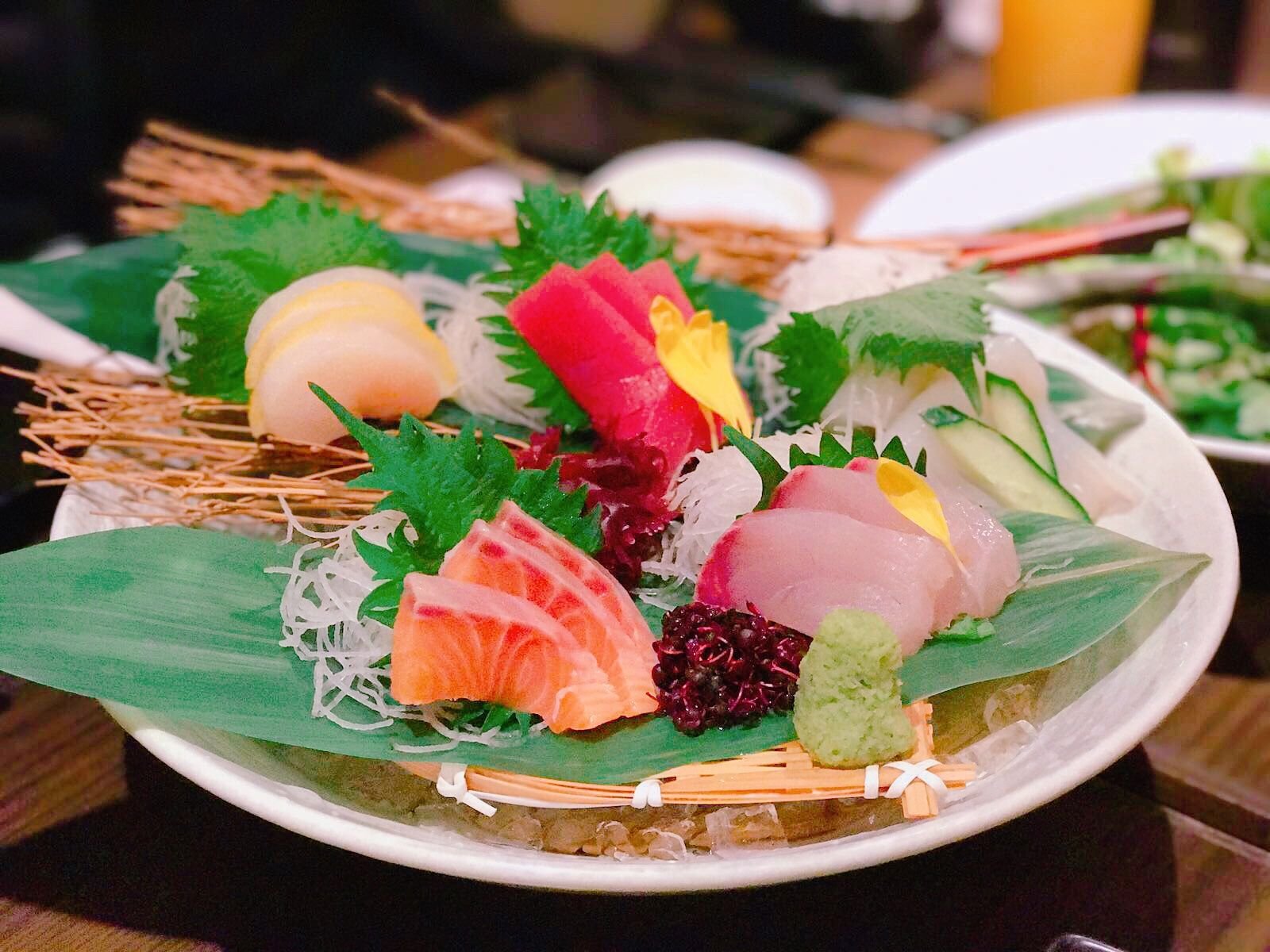 接著是什錦刺身拼盤,來到日本又怎能不吃魚生呢?
Followed by an assorted sashimi set.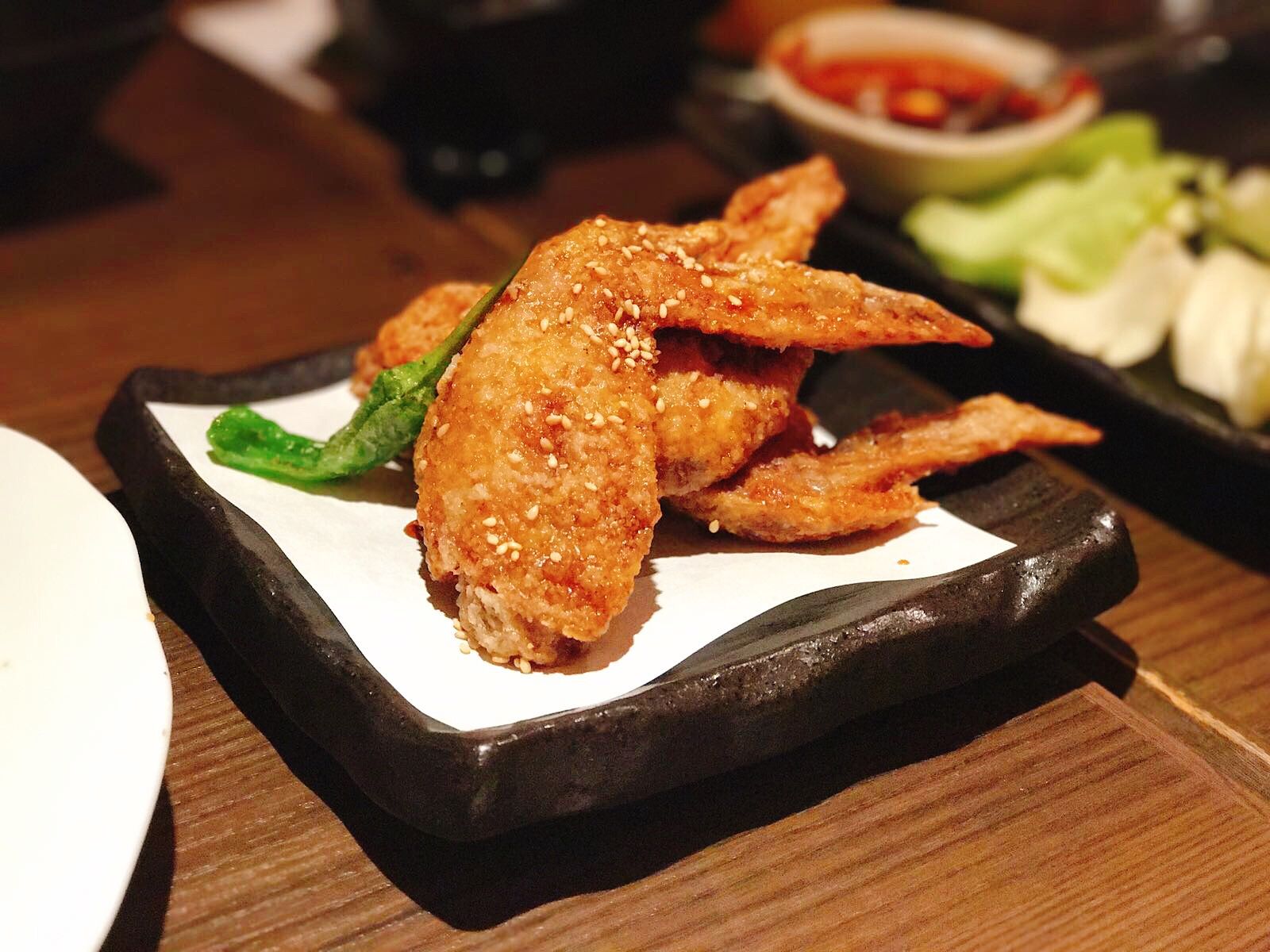 嚐嚐名古屋的名物-手羽先
It was a must to taste chicken wings in Nagoya.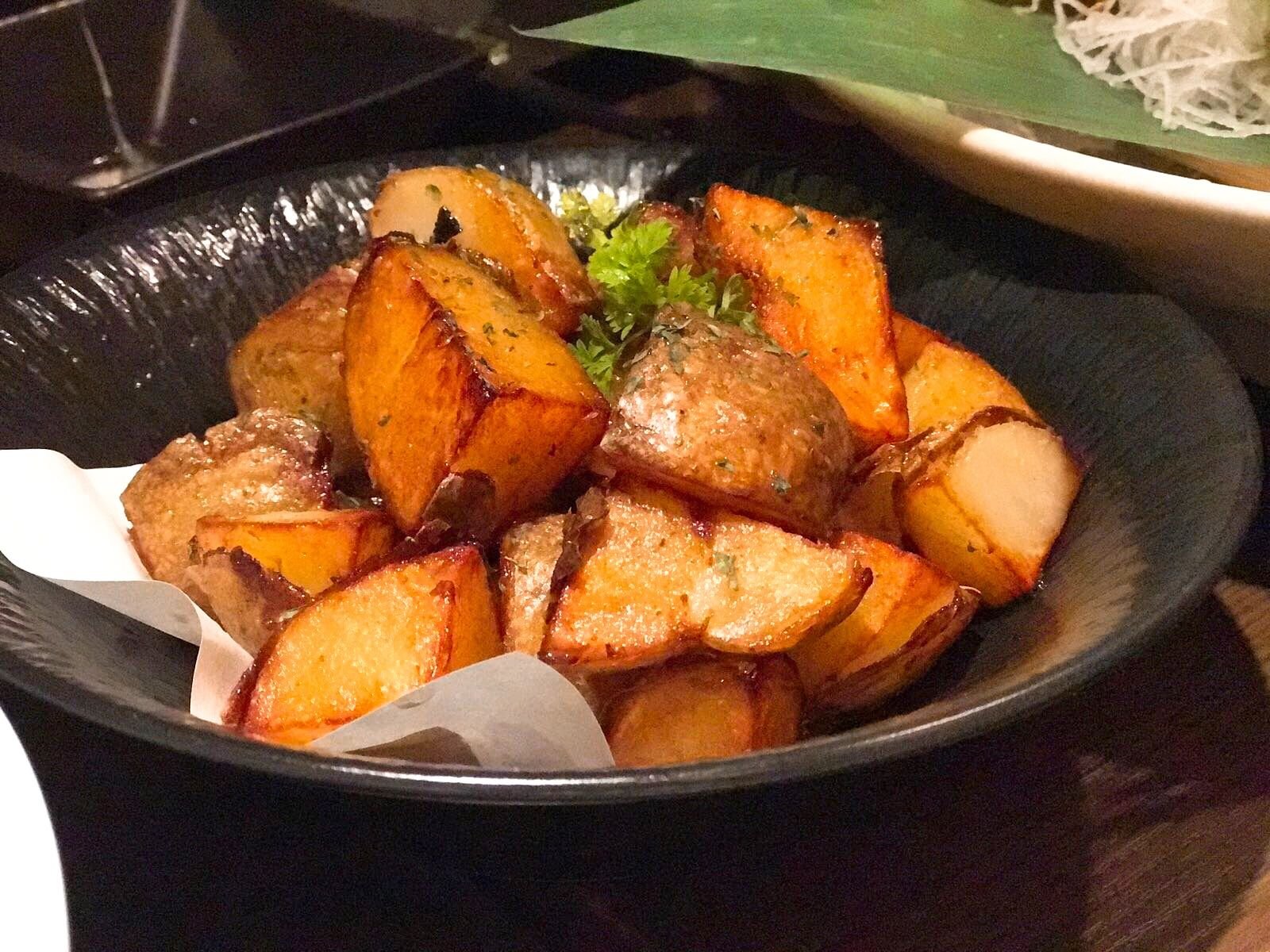 名古屋的薯仔很好吃呢。
The Potatoes taste very good.
熱乎乎的石鍋飯,看上去很好吃呢!
Bibimbap, made me mouth-watering!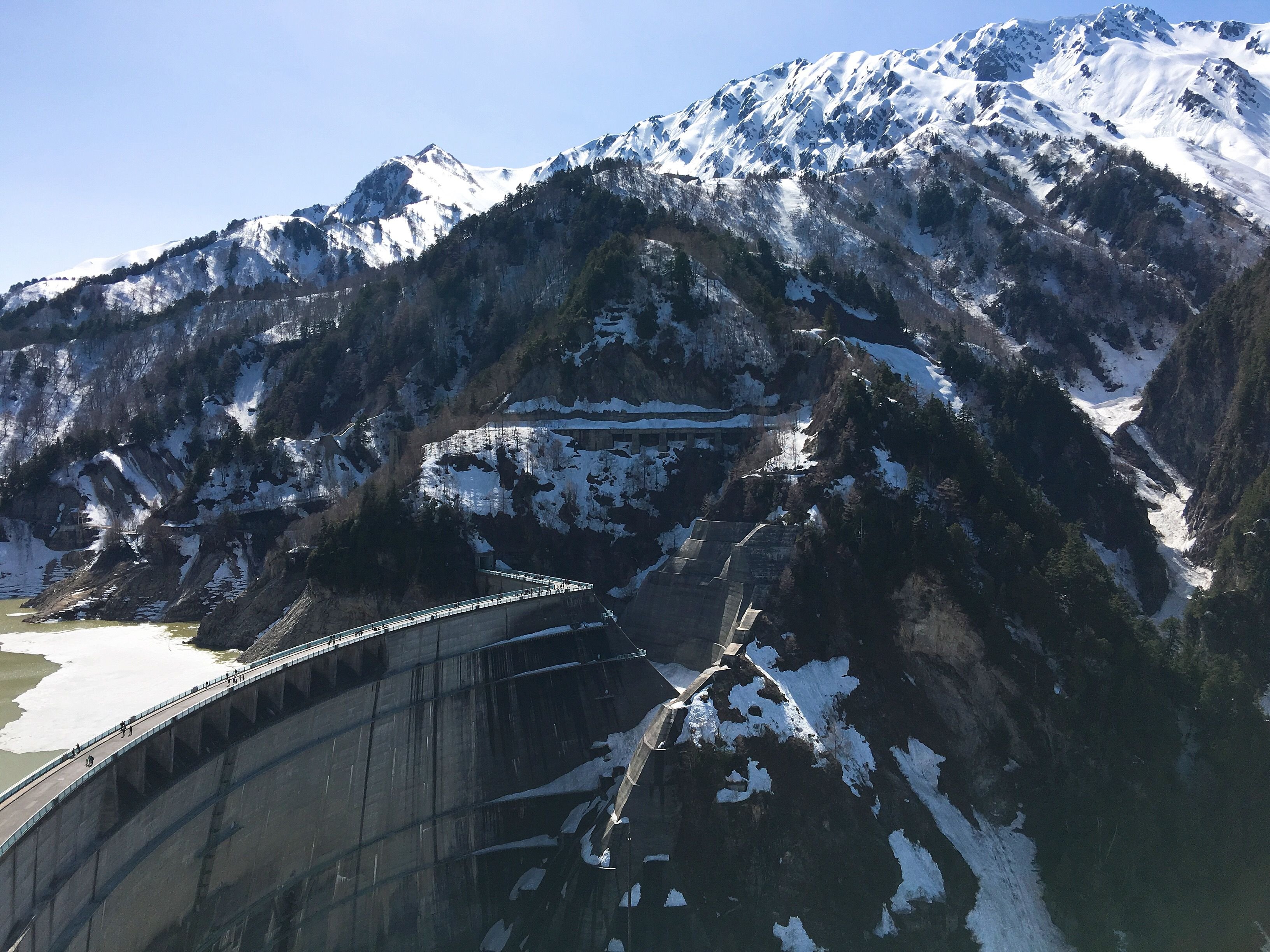 今天就先分享到這裡吧,下集將會為大家介紹名古屋必到的景點-立山黑部哦!想知道更多關於我的名古屋之旅記得follow我呀!請多多支持!
I think I will just stop here, hope you have enjoyed reading it. I will introduce the famous tourist spot - Tateyama Kurobe in my next post. Remember to follow me @htliao if you want to see more posts from me.
---
你可以透過以下連接閱讀我的其他遊記:
My other travel blogs:
我的美國夢之旅 #1: 拉斯維加斯與科羅拉多大峽谷 Travel with me to the USA #1: Las Vegas and the Grand Canyon by @htliao

我的美國夢之旅 #2: 三藩市 Travel with me to the USA #2: San Francisco by @htliao

我的美國夢之旅 #3: 洛杉磯 Travel with me to the USA #3: Los Angeles by @htliao

---

---