A view from the plane at 37,000 ft leaving Florida.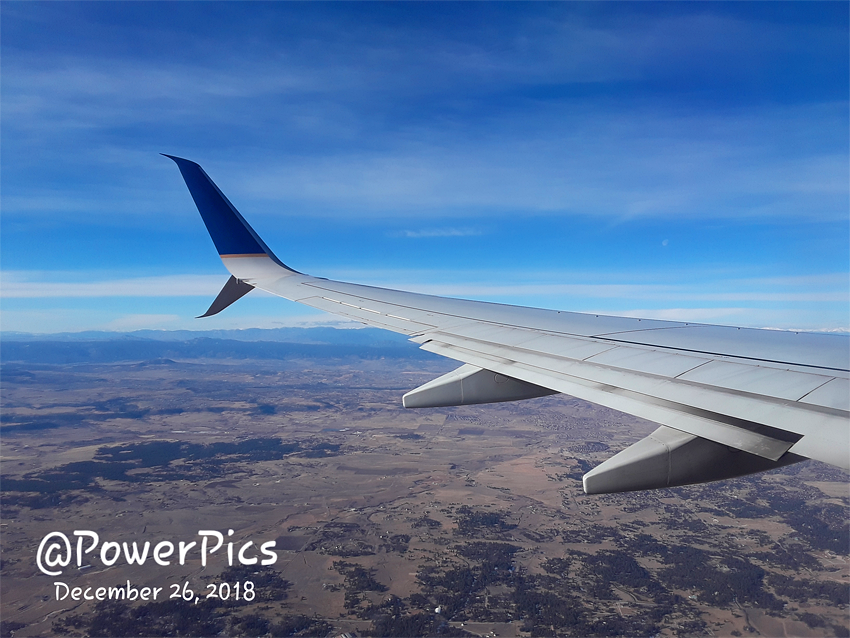 A view from the plane at 15,000 ft arriving in Colorado.
We flew United Airlines on the way out to Colorado for our Winter holiday trip. It was a pretty smooth flight and took just under 4 hours. Usually I spend my time watch the features pass by on the ground and taking pictures, but there was an upper cloud deck for most of the trip across the country (like the top image). Luckily the clouds broke up as we got into Colorado so I could get a few pictures during the decent.
More to come!
PowerPics